Ready For Any Kind Of Life Aquatic — TAG Heuer Aquaracer Professional 200 Watch
Available with either smokey black or blue vignette dials and in two wearable sizes for anyone's wrist
TAG Heuer dives into 2022 with a "lite" version of the recently introduced 43mm Aquaracer Professional 300. The Aquaracer Professional 200 is ready for the life aquatic in any of its myriad and sundry forms. You can go swimming with it in the pond behind your house, the pool, the lake, or the sea. And it also will hold its ground while ice-climbing — ice is frozen H2O after all — and in an urban setting too. A refreshing dive in the city-square fountain, perhaps? Anyway, TAG Heuer presents us with sporty watches that come with black or blue dials and in two sizes — a petite and elegant 30mm and a perfectly conservative 40mm.
You would think that Jack Heuer spent all of his time trackside. But apparently, one could also find him poolside. And that materialized in 1978 when Heuer introduced the reference 844. This watch was designed with both men and women in mind. Sporty people who loved outdoor sports, spending time in the mountains, and who also didn't want to be bothered with taking off their watch before taking a refreshing dip in the lake. It wasn't called the Aquaracer back then. That name only came about in 2004. The name Aquaracer might not have the same ring to it as Carrera or Monaco, but building a name takes time. And I guess TAG Heuer has plenty of time — time is money, you know — to make the Aquaracer a household name and watch.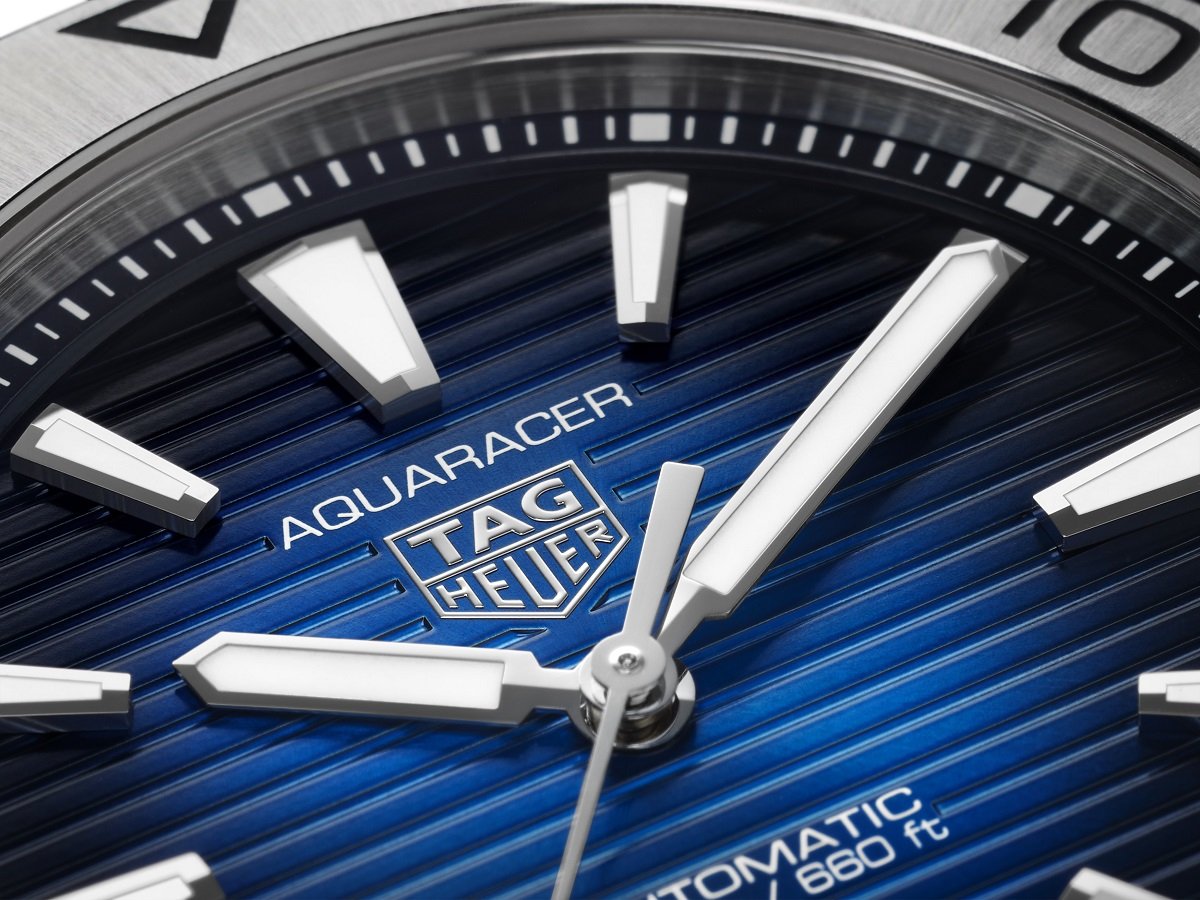 TAG Heuer Aquaracer Professional 200 — Six ways to recognize an Aquaracer
We featured the Aquaracer 300 Professional when it debuted last year, and Balazs called it "a bold yet elegant contemporary look in a functional and versatile form." I'm quite sure he more or less will have the same words for the 30mm and 40mm versions of the Aquaracer Professional 200. These smaller and much smaller versions are (still) very recognizable Aquaracers and that's because of the six design codes that make up the look.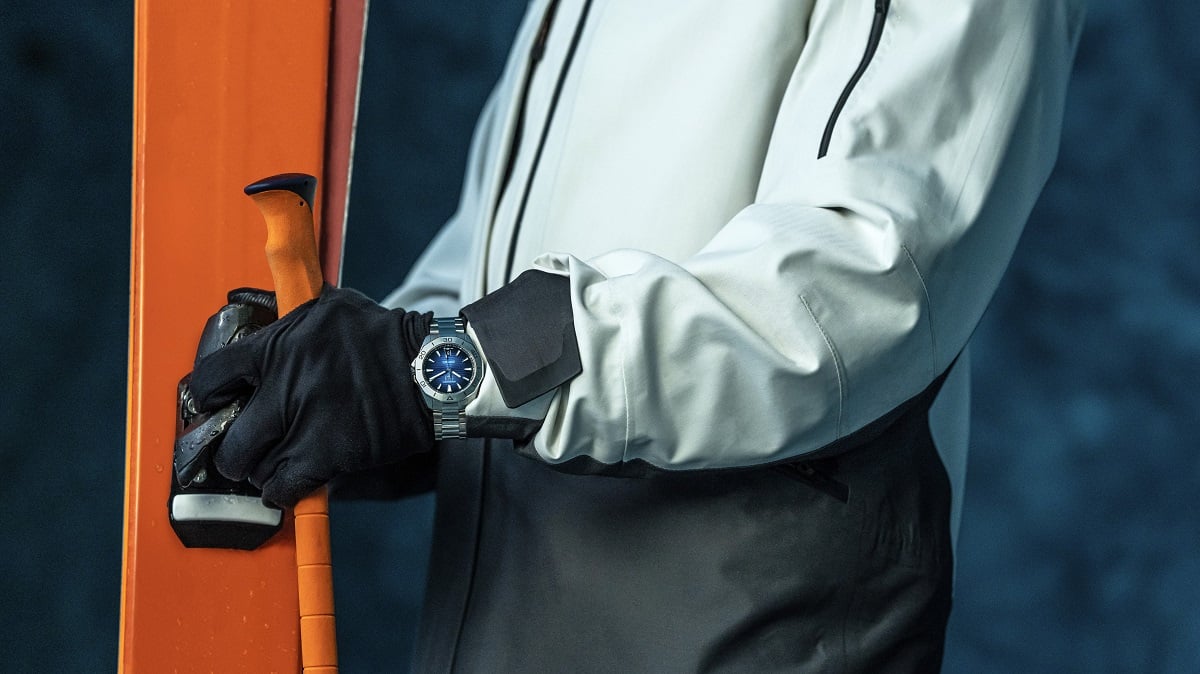 So what you get with every Aquaracer Professional is a uni-directional rotating bezel, a screw-down crown, water resistance to at least 200 meters, luminous markings, a sapphire crystal, and a double safety clasp. You get indexes and hands filled with white Super-LumiNova and a three-row steel bracelet outfitted with a folding clasp. The clasp has double safety pushbuttons, and the bracelet also features an adjustment link extension.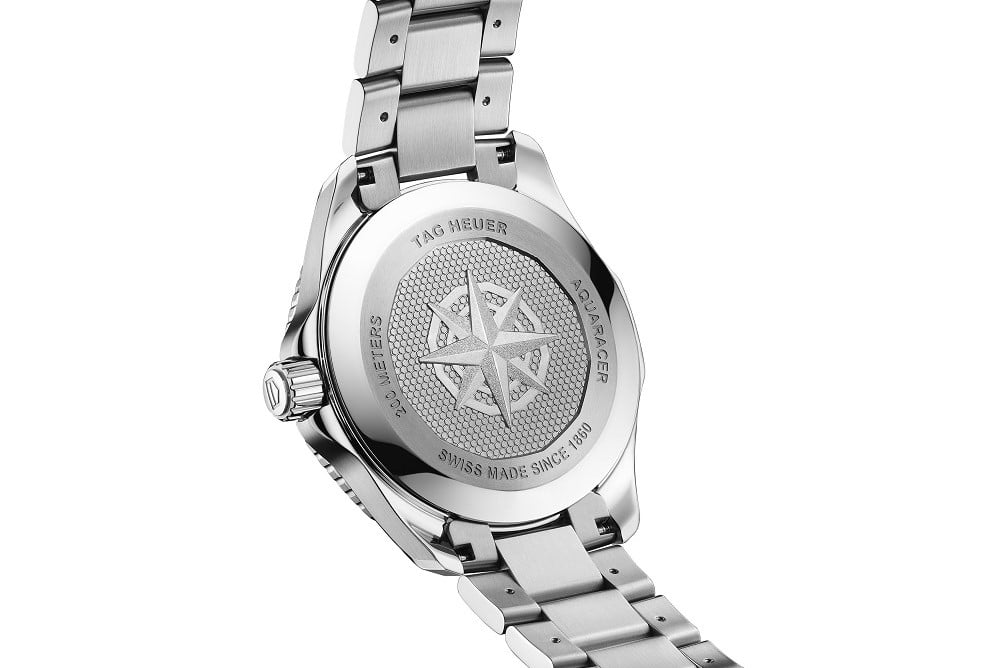 A vignette-style dial for the automatic versions
The initial four iterations of the Aquaracer Professional 200 are available with either a 40mm or 30mm steel case. The name explains the water resistance (200 meters), but you might also like to know that the watches all have a unidirectional rotating bezel with twelve facets and feature either automatic or quartz movements. The quartz versions, however, lack the vignette-style dial and are not shown in the pictures. The 40 × 11mm Aquaracer Professional 200 replaces a 41 × 12mm model. The slightly smaller and sleeker case gives the watch a more versatile sports watch look instead of a moderate diver's tool watch vibe. It chooses urban style qualities over a rugged look and feel.
The movements hold no surprises
In the mechanically powered 30mm Aquaracer Professional 200, you will find the COSC-certified Caliber 9. It has a 40-hour power reserve, 18 rubies, and a quickset date-adjustment function as well. The movement in the 40mm versions is the trusted automatic Caliber 5. It's the same movement used in the Aquaracer Professional 300, and just like Caliber 9, it shows hours, minutes, central seconds, and a date.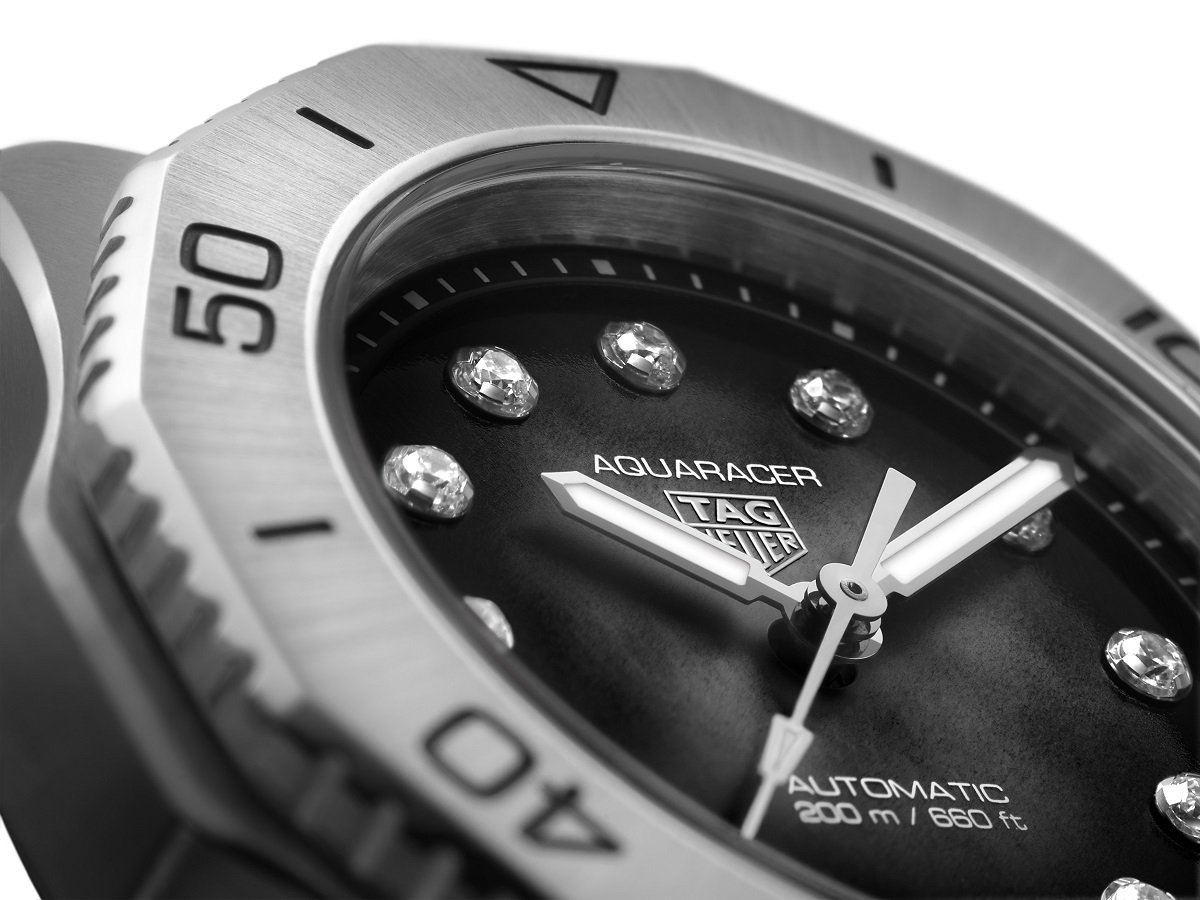 I could now write that the Aquaracer Professional 200 is "a companion for a fast-paced, unforgettable life full of adventure and achievement, a life lived beyond the edge." But then I would be quoting from the press release, so I won't. Also, it's because I have a hard time understanding what that really means… But what I will say is that especially the 40mm version with the fading black dial looks like a one-watch-for-everything kind of timepiece. And the eleven VS diamonds (0.107 carats) are also a nice touch on the mother-of-pearl black or blue dials of the two mechanical 30mm models. They serve as a lustrous and elegant extra style point.
The road leading from familiar to iconic
All versions of the TAG Heuer Aquaracer Professional 200 are well-dressed sports watches that show a range of characteristic details. And maybe, over time, the Aquaracer might become as iconic as the edgy Monaco. But first things first. To start, the Aquaracer should be instantly recognizable out of thousands of other watches. It needs to have a familiar face and a household name. And with that in mind, I think the Aquaracer is well on its way. The different Aquaracer Professional 200 models have a Labrador-like quality that's practically impossible to dislike.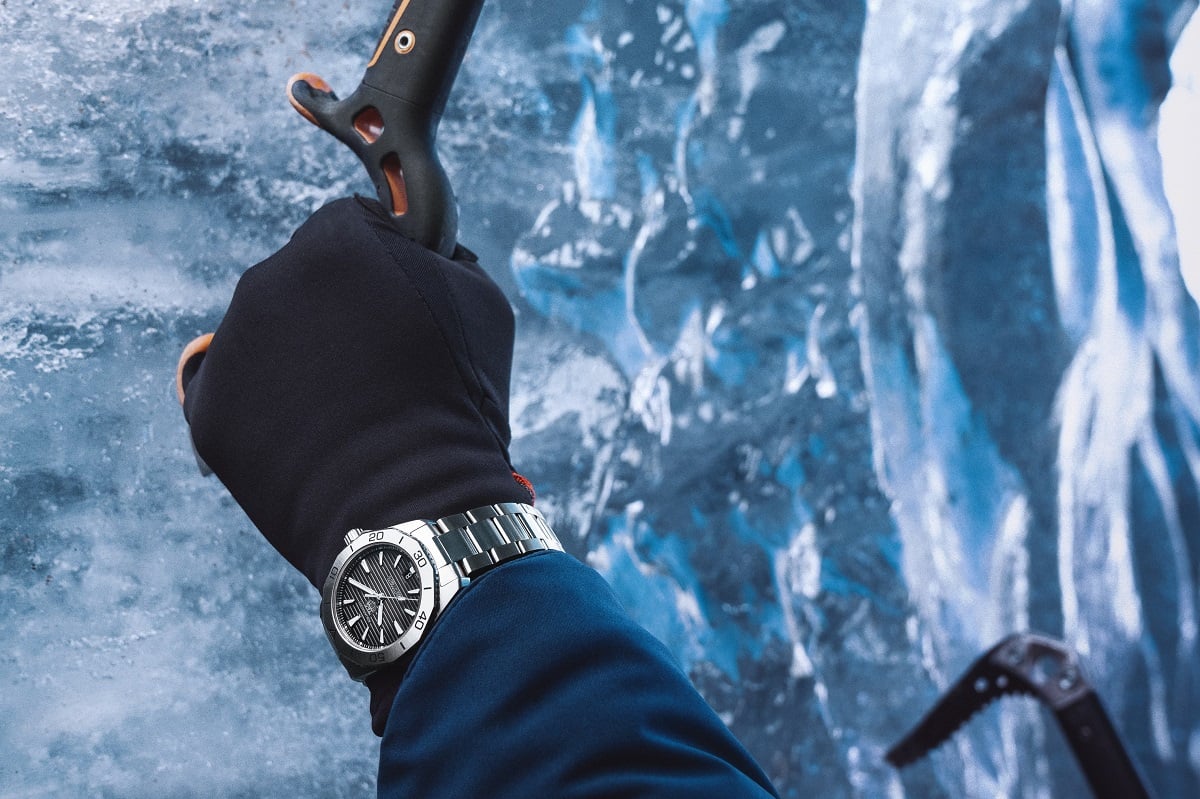 The price for the Aquaracer Professional 200 30mm with the Caliber 9 inside is €3,000. The 40mm Aquaracer Professional 200 that features the Caliber 5 has a price of €2,400.
If you would like to visit TAG Heuer's website, please click here.
Please find and follow me at Lex Stolk • Instagram