The Armin Strom Mirrored Force Resonance Manufacture Edition Blue Doubles Down
A tech-forward stance with a double-whammy dial of intense complexity
Some brands have a distinct calling card that sets them apart. From big crown locks to date magnifiers, they can be a blessing and a curse. For me, the former applies to the enigmatic Resonance concept. I'll admit to not being a hundred percent au fait with its inner workings, but the Armin Strom Mirrored Force Resonance is deeply fascinating on a mechanical level, even a scholarly one. Isn't that one of the main reasons for many of us to embrace wristwatches in 2023?
In fact, we love their embrace on our wrists, and love comes in many sizes. Small-cased watches are great for comfort, but the Armin Strom Mirrored Force Resonance Manufacture Edition Blue needs its 43mm case. A grand show deserves to be set on a panoramic stage. After the launch of the first model in the series (now called Pure Resonance), the brand has been on my radar for good reason — and in a literal double sense.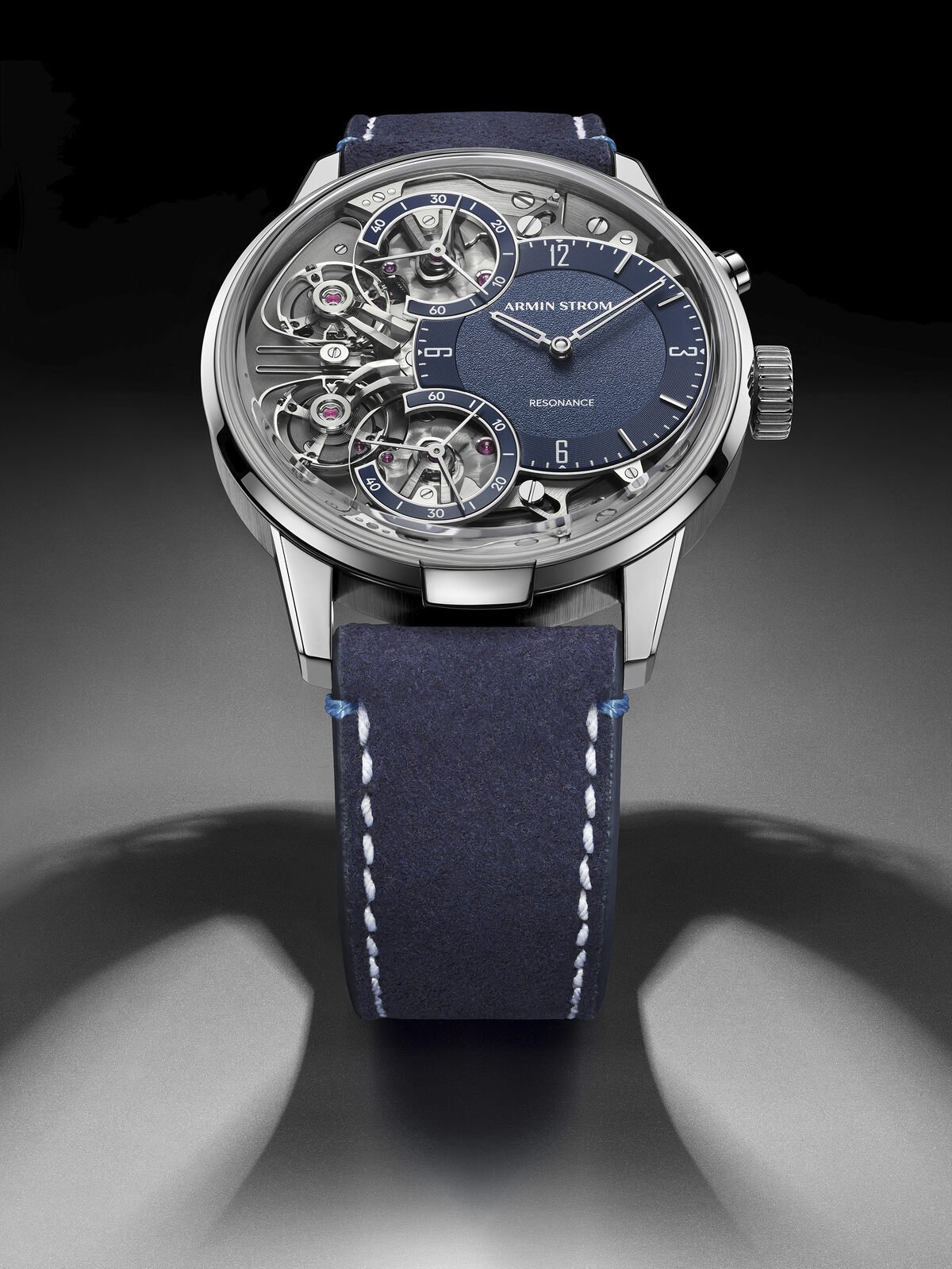 Twin Manufacture delights with a touch of blue
Intensely simplified, the concept of resonance was first attempted in the 18th and 19th centuries to improve chronometric efficiency. It involves two balances in parallel picking up on the same rhythm, ensuring more accurate performance. The difference here lies in Armin Strom perfecting its Resonance Clutch Spring. Crafted from a single piece of steel, it is created to transfer energy between both hairsprings and quickly bring both balances into resonance. Thanks to this and a flexible suspension connecting the hairsprings with their balance wheels, the usually frail setup is now resistant to shocks and vibrations. Armin Strom has managed to fit this into a case measuring a mere 11.55mm thick. And even if the architectural dial and visible movement take center stage, the case itself befits the 276-piece movement. Its modern shape has sharp bevels, a distinct tab on the bezel at six, and bold vertical brushing on the sides.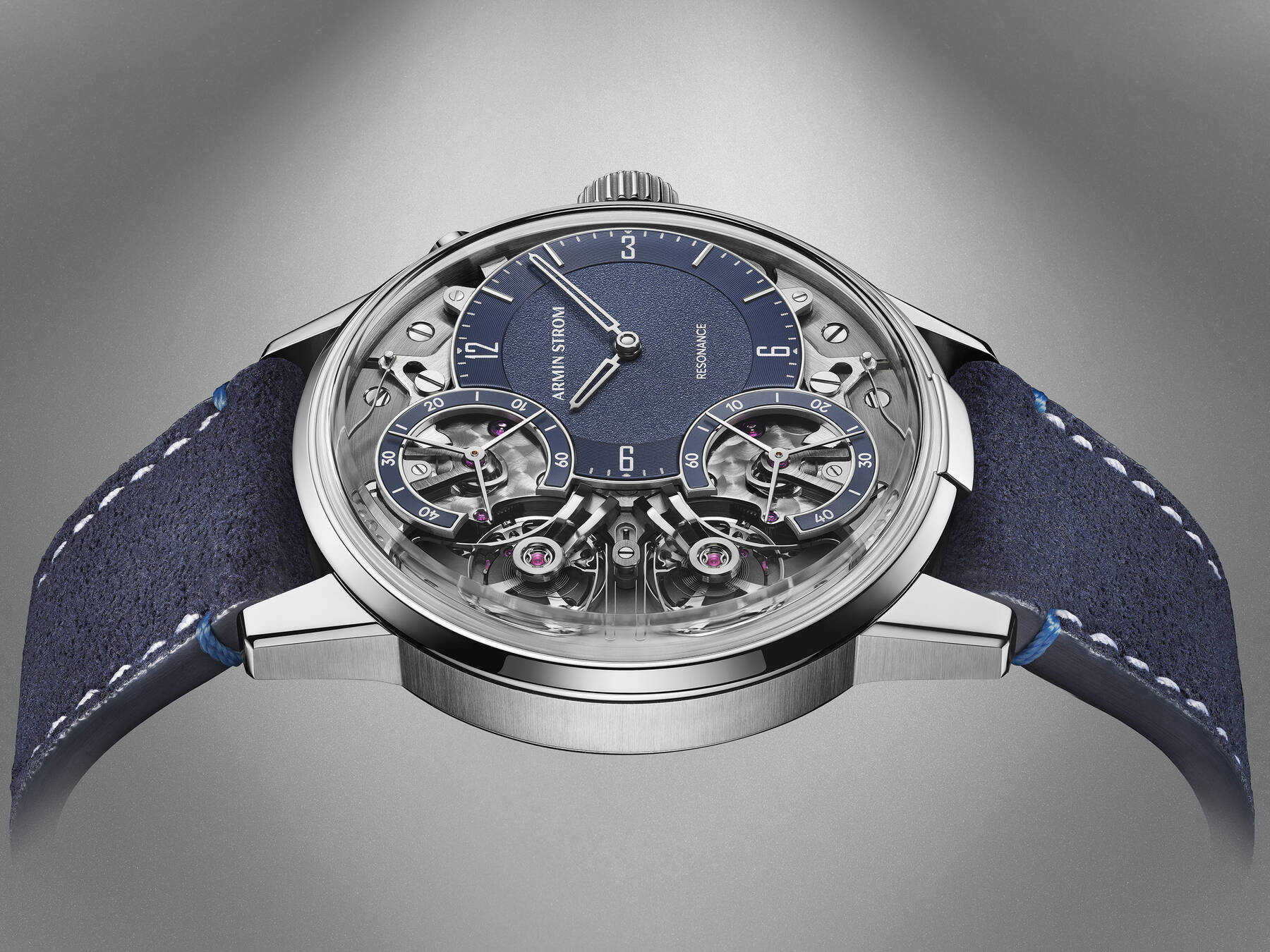 This time, with twin registers
The Armin Strom Mirrored Force Resonance Manufacture Edition Blue is endlessly fascinating for its advanced and power-consuming constant regulation. And while I view a fair few of this year's skeletonized or open-worked dials as pure wrist-boasting, this is somehow different. It is one of those watches that would at least have me dusting off my unused loupe. As with watches from brands like MB&F, Greubel Forsey, and Urwerk, the actual telling of time becomes secondary to the scientific watchmaking lesson within. Don't get me wrong, the dark blue dial with its grenage center and satin-brushed chapter ring is gorgeous. And even with entire sections sliced off where 7, 8, 10, and 11 would be, it is eminently legible. The Mirrored Force series is one of the most intricate executions of Armin Strom's charming obsession with resonance, here shown even more precisely through its twin seconds registers.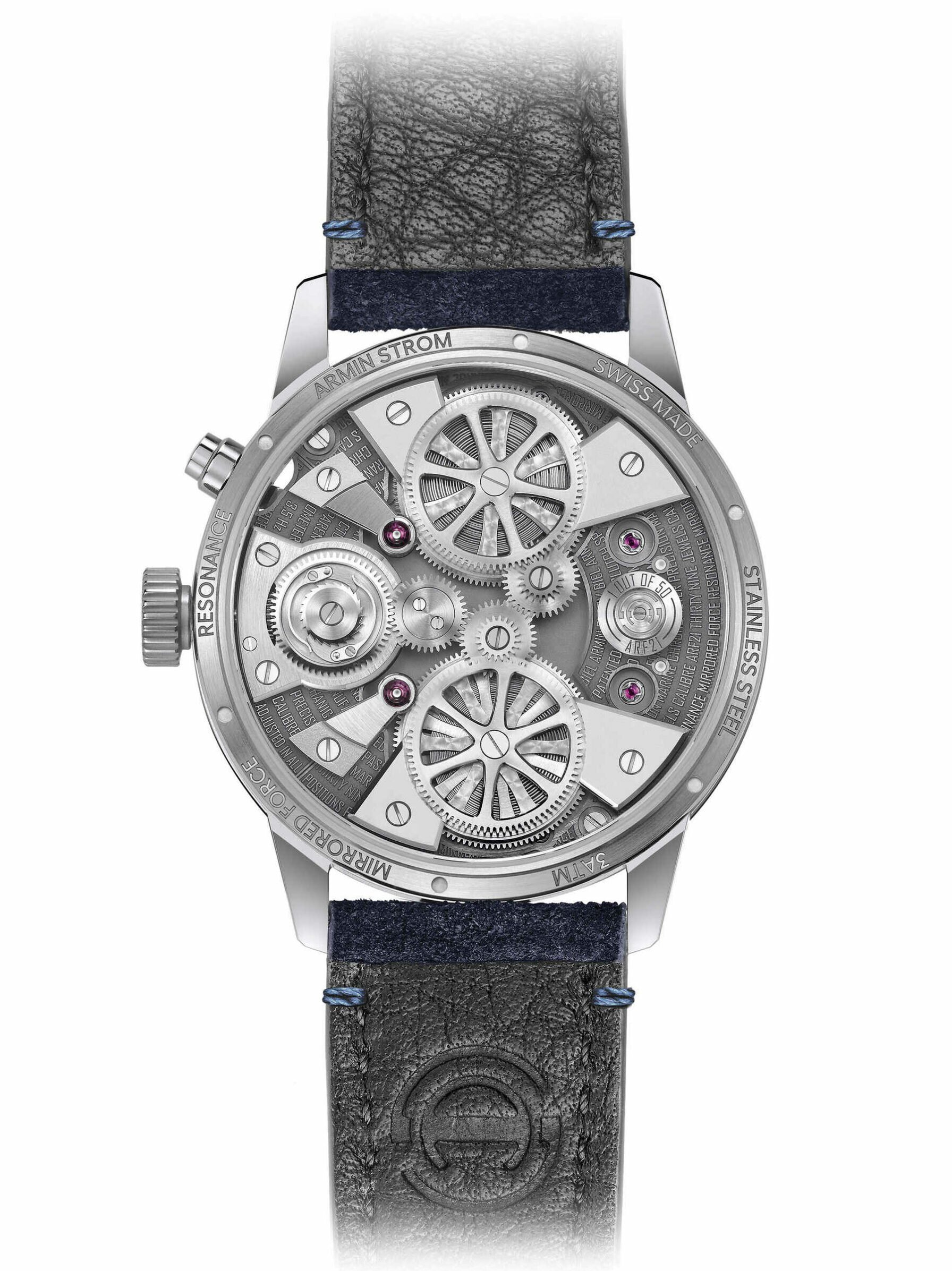 Two sets of twins = quadruple the horological joy
Just like the Mirrored Force Resonance First Edition and the minimalist Resonance Zeitgeist, the twin balances are paired with twin propeller-like seconds registers, here within dark blue chapter rings. This allows you not only to observe the actual synchronization through resonance to the second but also to adjust it yourself. Consider yourself a horological scientist when setting the time or synchronizing the twin balances manually on the fly.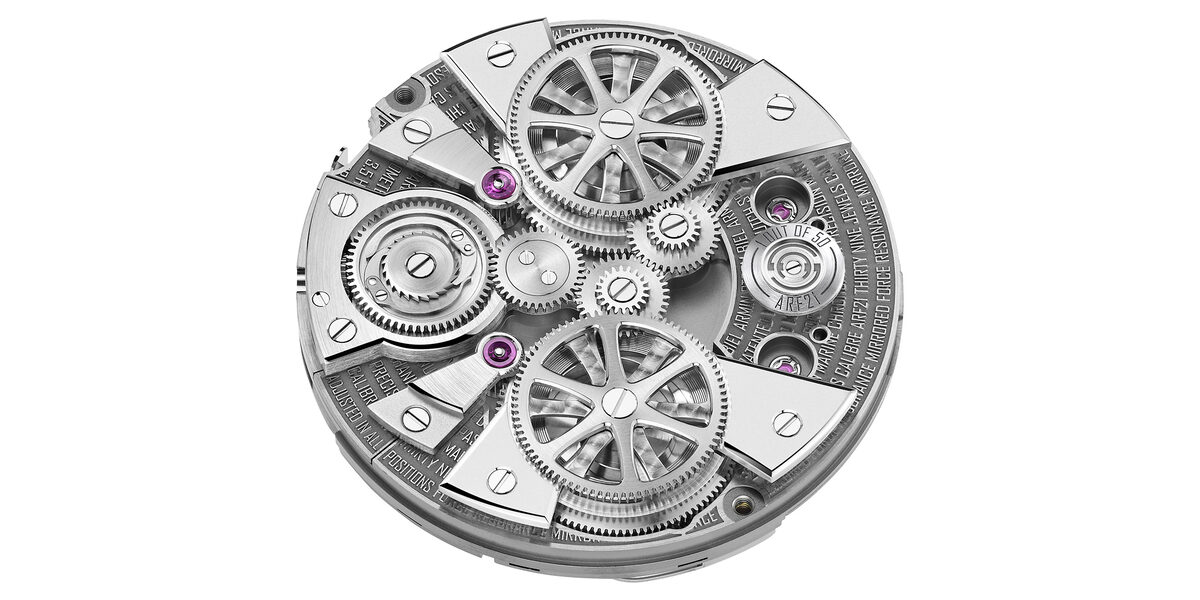 How? Well, that's what the pusher at 2 o'clock is for. Pressing it resets both registers to zero, which will subsequently allow you to see any fluctuation over time. The new Armin Strom Mirrored Force Resonance Manufacture Edition Blue is a cool €70,000, and the 50 owners will get this architectural timepiece on an Alcantara strap. A deep and scholarly immersion into the inner workings of the concept of regulating movements through resonance comes as a bonus. You can find more information on the Armin Strom website.
I don't know about you, Fratelli, but the sheer depth of the miniature cityscape within this open-worked dial has me entranced. If the Armin Strom Mirrored Force Resonance ticks the grail box for any of you, let me know in the comments below.
Find me and follow me: @thorsvaboe