The Best Watch Brands In The World: Which Companies Strike The Balance Between Product And Presentation
Some people just want to watch the world burn...
If you like controversy, you came to the right place. Trying to answer a question like the one in the title of this article is always going to result in a deluge of criticism. To those who find themselves disagreeing with what I'm about to say, I say this: let it rain. Fratellowatches.com is an online watch-loving community like no other. We want to have those difficult conversations and pose complicated questions that garner more than one answer. And so don't take my assessment of what makes for the best watch brand in the world as the gospel truth or the final word on the matter: this is a starting point for a fun discussion. So let's have fun discussing it together.
It probably won't surprise you to know that I get asked this question a lot. It's one of those things that "non-watch folk", or "muggles" as I like to call them, ask me assuming it promises a simple answer. And, because I'm surprisingly tired of my own voice and have a modicum of pity for anyone upon whom it is inflicted, I tend to give them one (a simple answer, that is…).
"Oh, you know," I say musingly, "it's Rolex, really. Have you heard of Rolex?"
"Oh, yes, I have," they say, warmed by the fact they're going toe-to-toe with an "expert" and feeling more comfortable than they might have expected in that role. "Quite simple this watch game, isn't it?"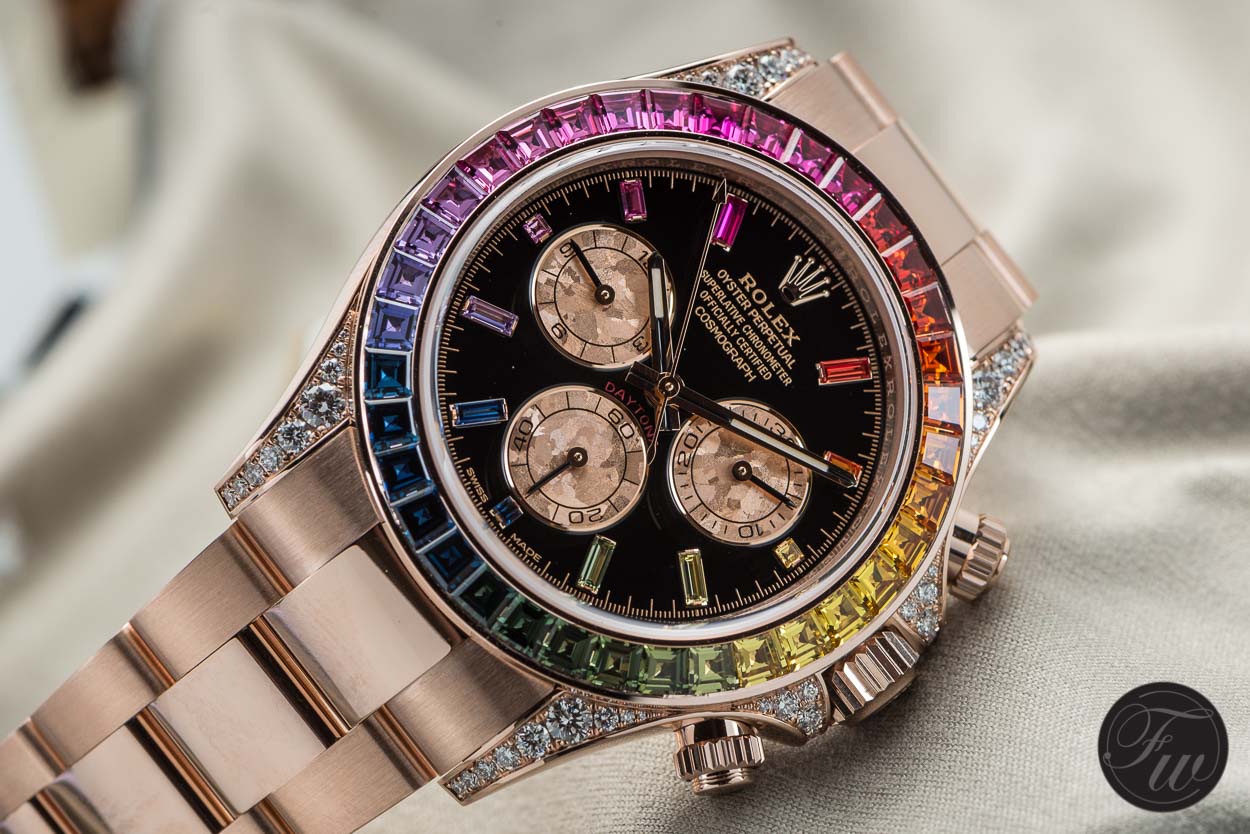 A fair deal
"You have no idea," I say through gritted teeth. "Would you mind awfully if I excused myself for a moment? I think I need to fetch myself a glass of water." I bypass the bar and head straight for the bathroom. There, I clasp the sink with both hands, knuckles turning white as the porcelain threatens to crumble to dust. I look into the mirror. My skin is flushed red and my eyeballs bulging. A vein pulses in my neck and a single tear zips over my boiling cheek like water on a hotplate.
"Simple," I mutter to myself. "Bloody simple. Of course, it is. I'm a fool for thinking otherwise, right? A damn fool."
Unfortunately, as much as I'd like to be able to claim that the muggle in question was right, this is not a simple question, simply because the people answering it (that's you, me, and watch lovers around the globe) are not simple themselves. We all want different things from brands and often for different purposes. So pretending that there is one brand to rule them all is folly. We can, however, attempt to breakdown different types of brands and assess the balance of relative cost, build quality, brand cachet, craftsmanship, availability, and "aesthetic permanence" in an effort to define which brands around today are doing a most excellent job of providing a fair deal for their audiences.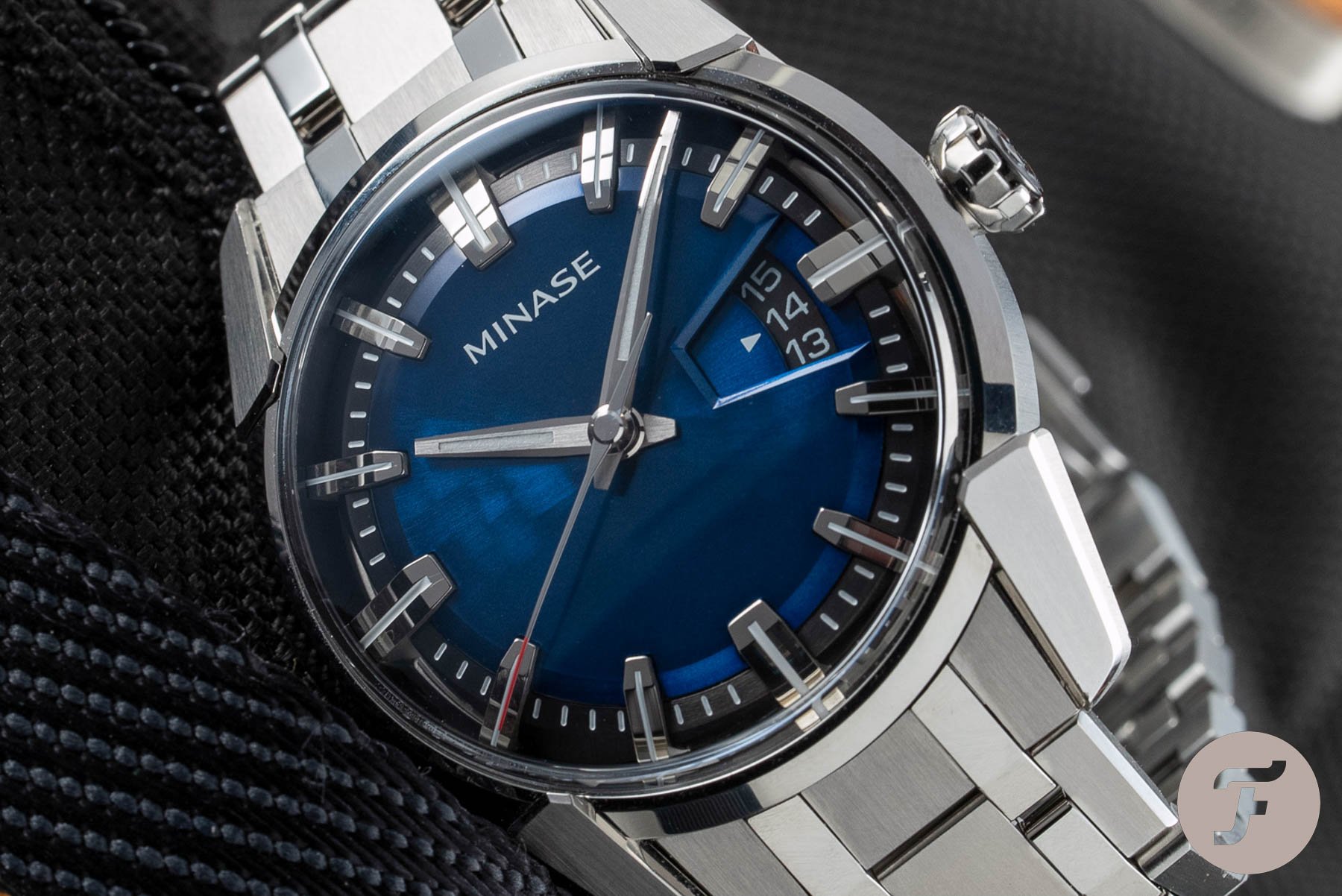 If you like sports watches, you should consider…
Yes, you must consider Rolex, but perhaps for not too long. The availability issue is maddening and the prices for what are very well made but eminently simple watches for the most part are really getting out of hand (and I'm talking about list price here).
The Japanese run the sports watch game in my opinion, and I would immediately direct you towards Grand Seiko and Minase for two excellent outfits producing some of the finest finished cases and dials the world has to offer. These are sports watches in the classical sense of the word and while not really intended for active use, they give the impression through dynamic styling and robust materials.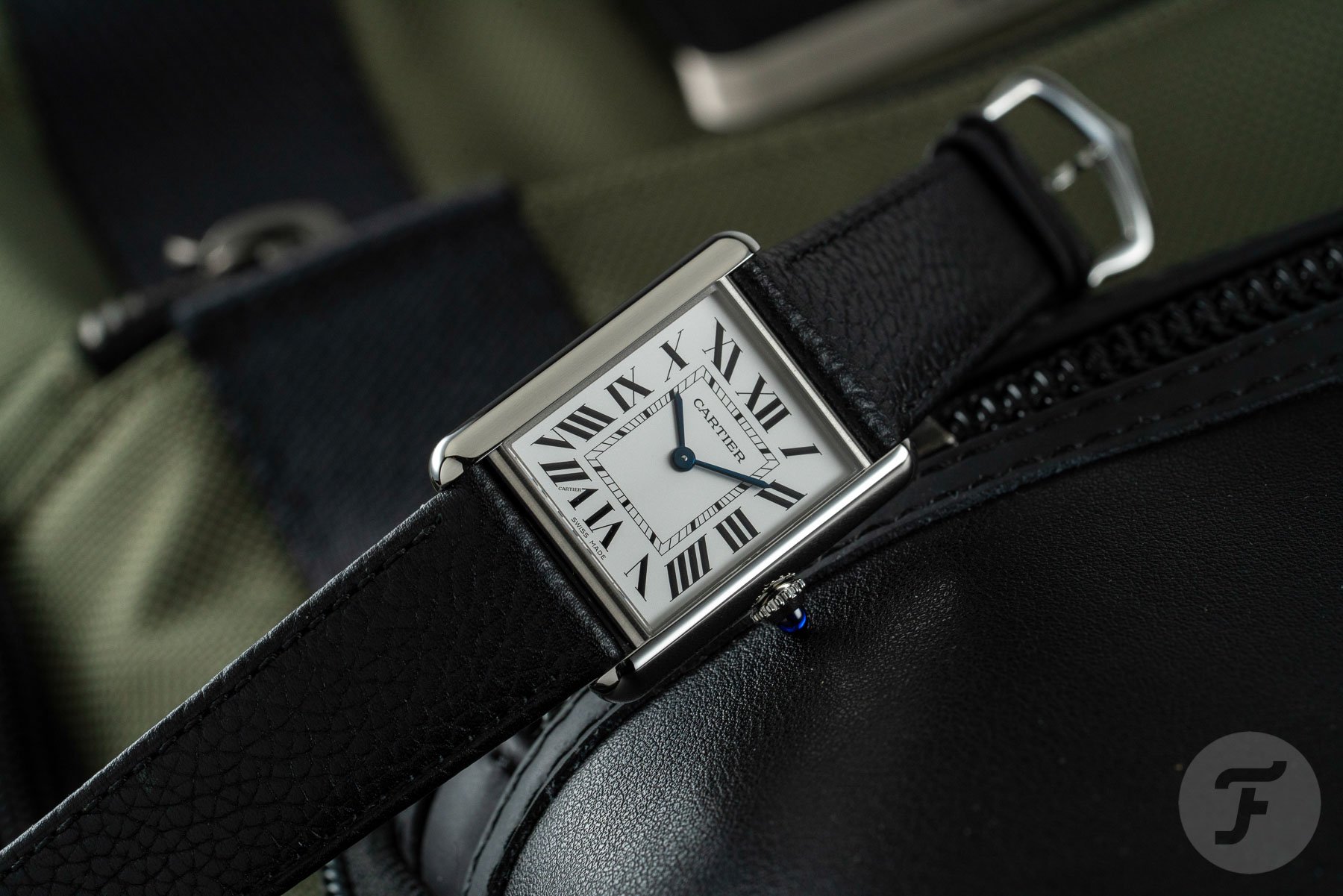 If you like dress watches, you should consider…
A dress watch needn't be complicated at all. In fact, there is a staunch squadron of traditionalists that insist it mustn't be. Let's assume they're mostly right for the sake of this exercise. As such, I'd direct you towards the new Cartier Must range, especially those with the solar-powered quartz movements.
Why am I pointing you in that direction? Well, the Cartier Tank (which is very similar to the new Must line) is the quintessential dress watch. And while it is fair to say the Tank has a bit of a stuffy rep, the new Must line has freshened things up considerably. The quartz movement keeps it slim, cheap, hassle-free, and thanks to the photovoltaic cells hidden in the otherwise traditional-looking dial, it's a prize-winning conversation starter (what more could you ask for, really?).
Quartz is not always the enemy of the serious watch fan. Here, it affords you all of the cachet one might wish to strap on for an after-dinner mingle without losing any of the watch's charm. It's the perfect example of less being more and, if I had occasion to wear tuxedos more often, I'd be snapping one of these up in a heartbeat.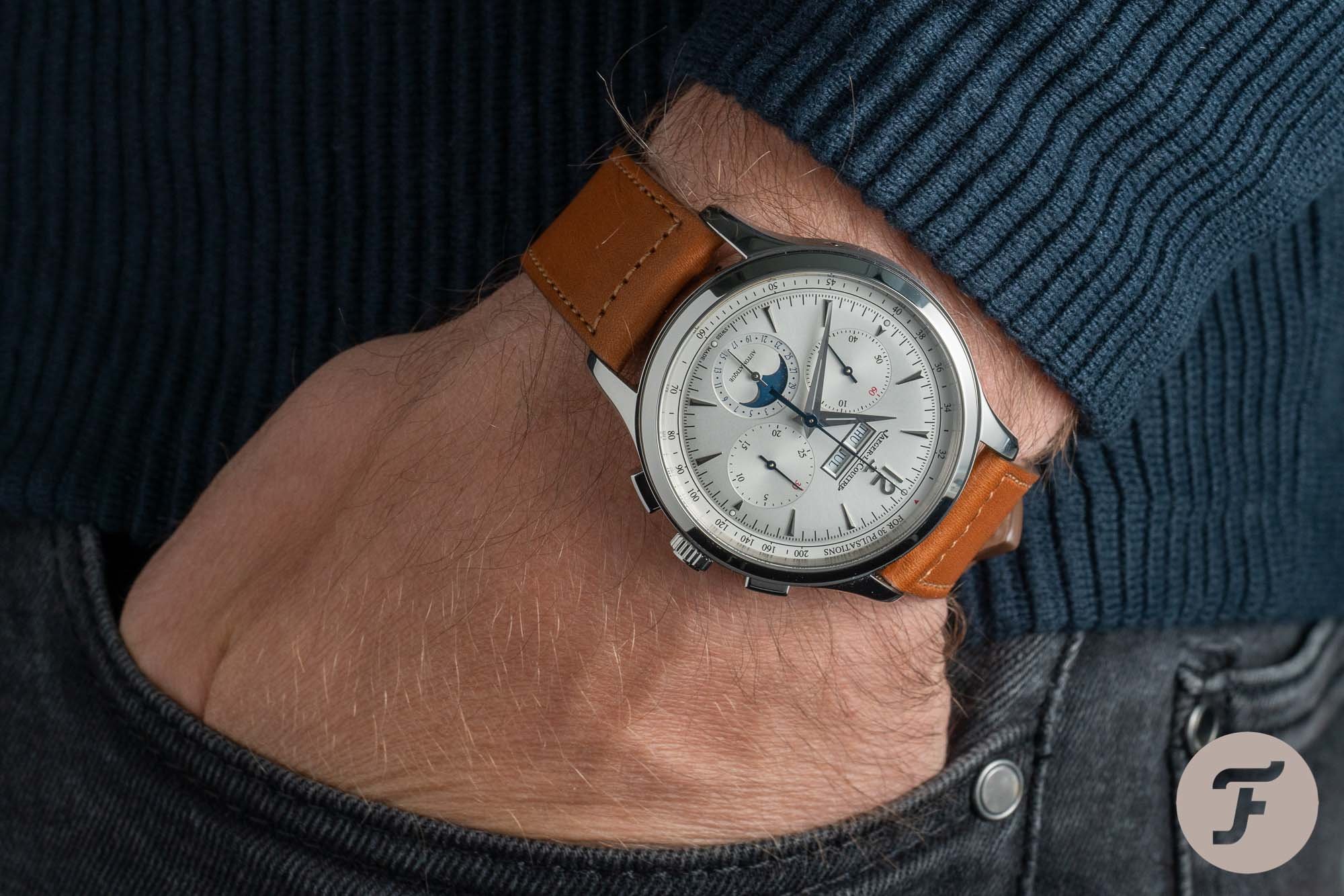 Talking of heartbeats…
Jaeger-LeCoultre: dull as dishwater on paper; bright as billy-o on the wrist. There has never been a watch series that impressed me more with its catalog to reality transformation as the JLC Master line. I never, ever would have considered seeking out these watches to try based on their pack shots alone. I had one forced into my hands and strapped to my wrist under sufferance. Within a week, I was converted. If you like things simple but sublime, don't sleep on JLC.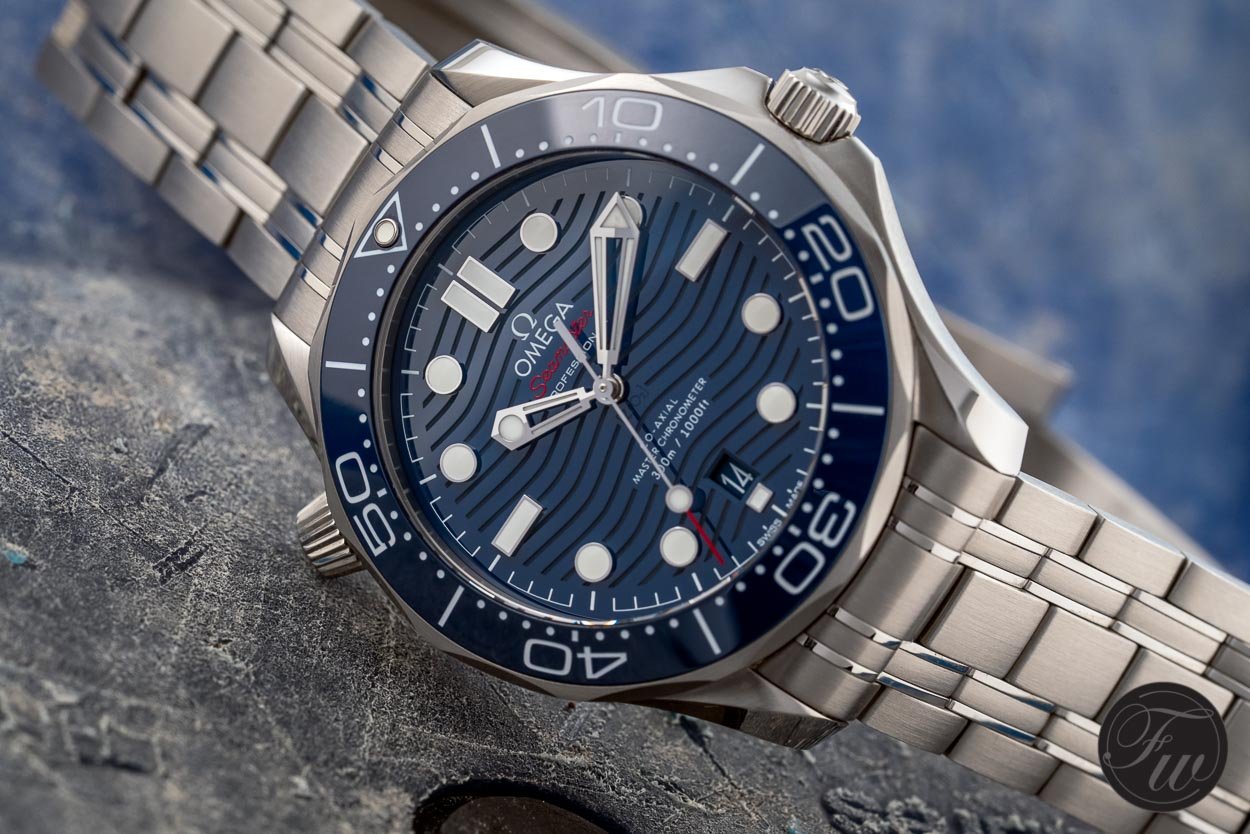 If you like tool watches, you should consider…
Did you really think Omega wasn't going to feature on this list? For me, the runaway leaders in this category are Omega and Tudor, but you can't overlook a few noisy micros that have a die-hard following for good reason. But to the big boys first…
The Omega Seamster 300M is a stone-cold bargain. There are no two ways about it. The comparison between this model and the Rolex Submariner when you pit specs and price against one another is an absolute joke. You can almost buy two of these beauties for the price of one unattainable Sub.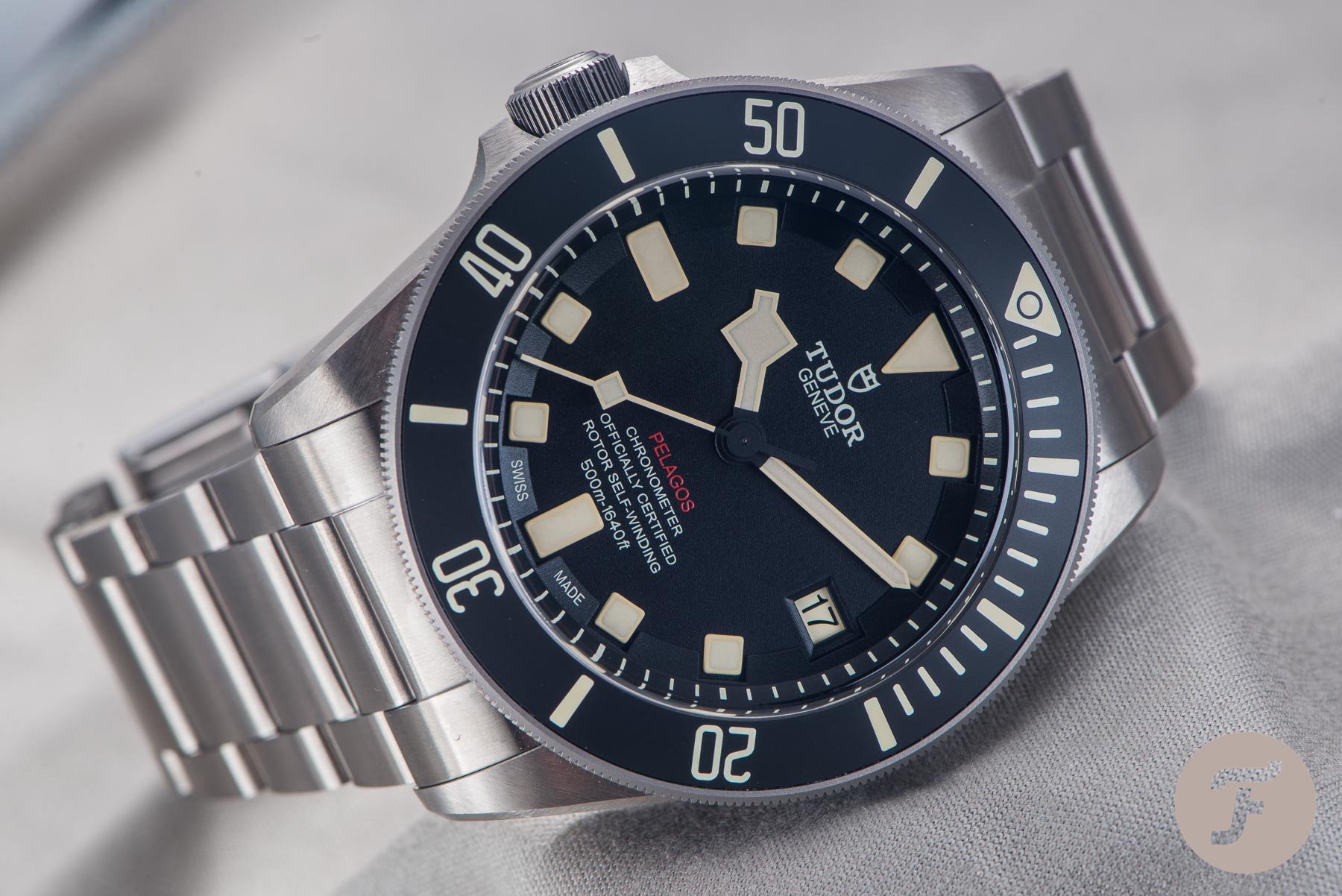 You all probably know my advocacy for the Tudor Pelagos by now. I stand by it. The Black Bay wears like a slab of somehow desirable concrete, sure, but it's a great-looking watch head-on. Just don't move three degrees to either side if you value your eyeballs.
The little guys talking big
There have been some pretty interesting and rather heavy-duty tool watches come out of brands like Zelos, Helson, Lüm-Tec, and Helm that deserve a mention. I'm not hugely enamored of the first two brands on that little run-down, but respect where respect is due. My colleague and buddy Dave Sergeant is mad about his new Zelos Swordfish 40 Crystallised Titanium (which he paid real money for before anyone calls foul), and I have to pay attention to that kind of praise even if it doesn't tickle my fancy.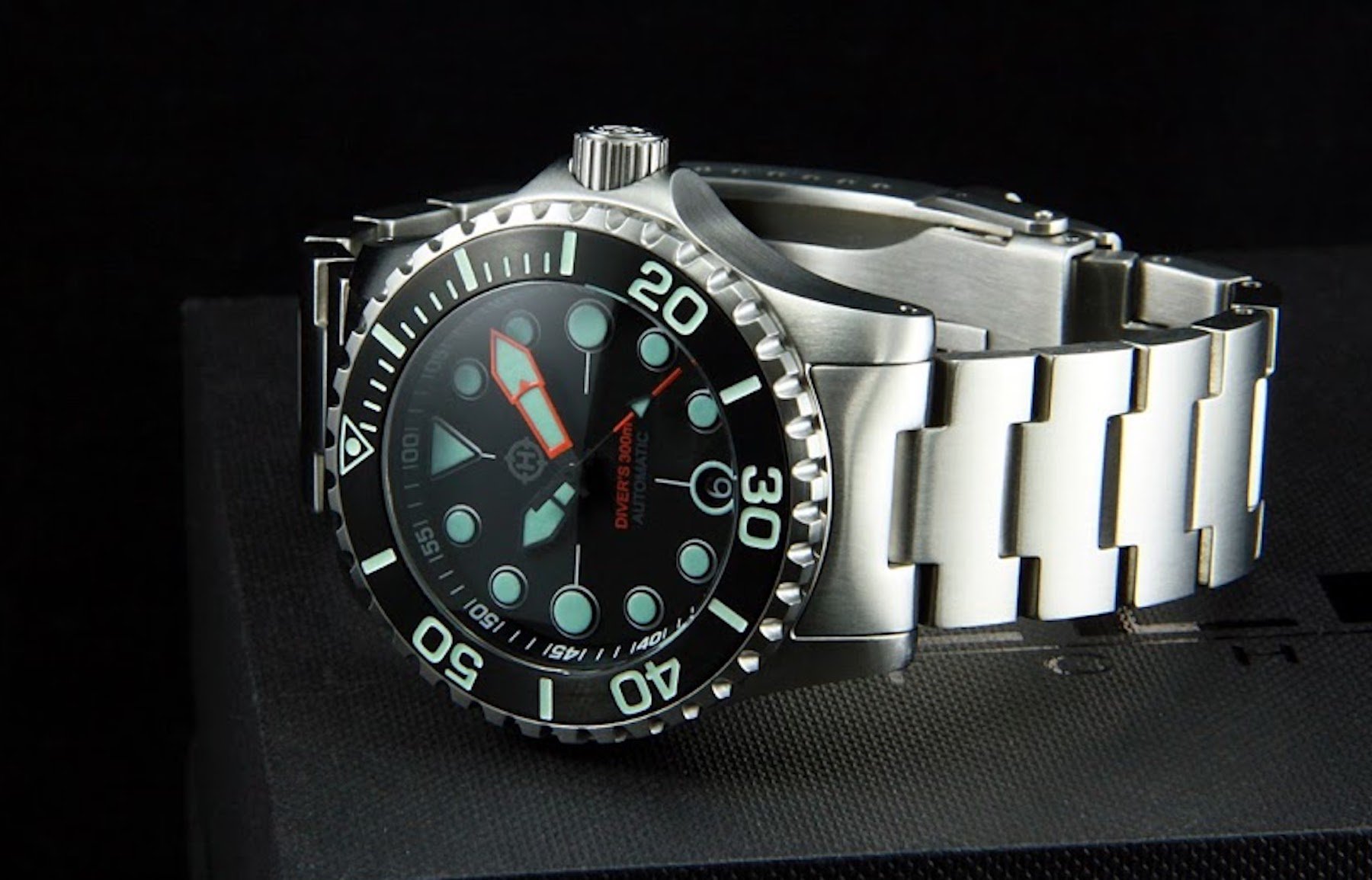 Helm and Lüm-Tec, however, make watches I would definitely wear in their intended environment. They are big, brutal, incredibly functional, and cost a fraction of their luxury counterparts. I put them both in the conversation for the best tool-oriented micros out there, but please jump into the comments and share some of the other smaller heroes that deserve the spotlight.
If you prioritize artisanal excellence, you should consider…
Would this be a list on Fratello if it didn't feature anOrdain? Only if it were a list of brands you should completely ignore. So, if you have been ignoring anOrdain, stop right now (please). The small, truly charming Scottish outfit is doing admirable things with enamel (by hand) all the way up in a sleepy corner of Glasgow. It is great to see work like this delivered by an open and affable brand being priced so accessibly.
If you're new to the watch game and you think that any watch over a thousand euros is expensive, bank this brand in your mind and have a look around at what else is on offer in this price bracket. I wouldn't be surprised to see you back here soon enough…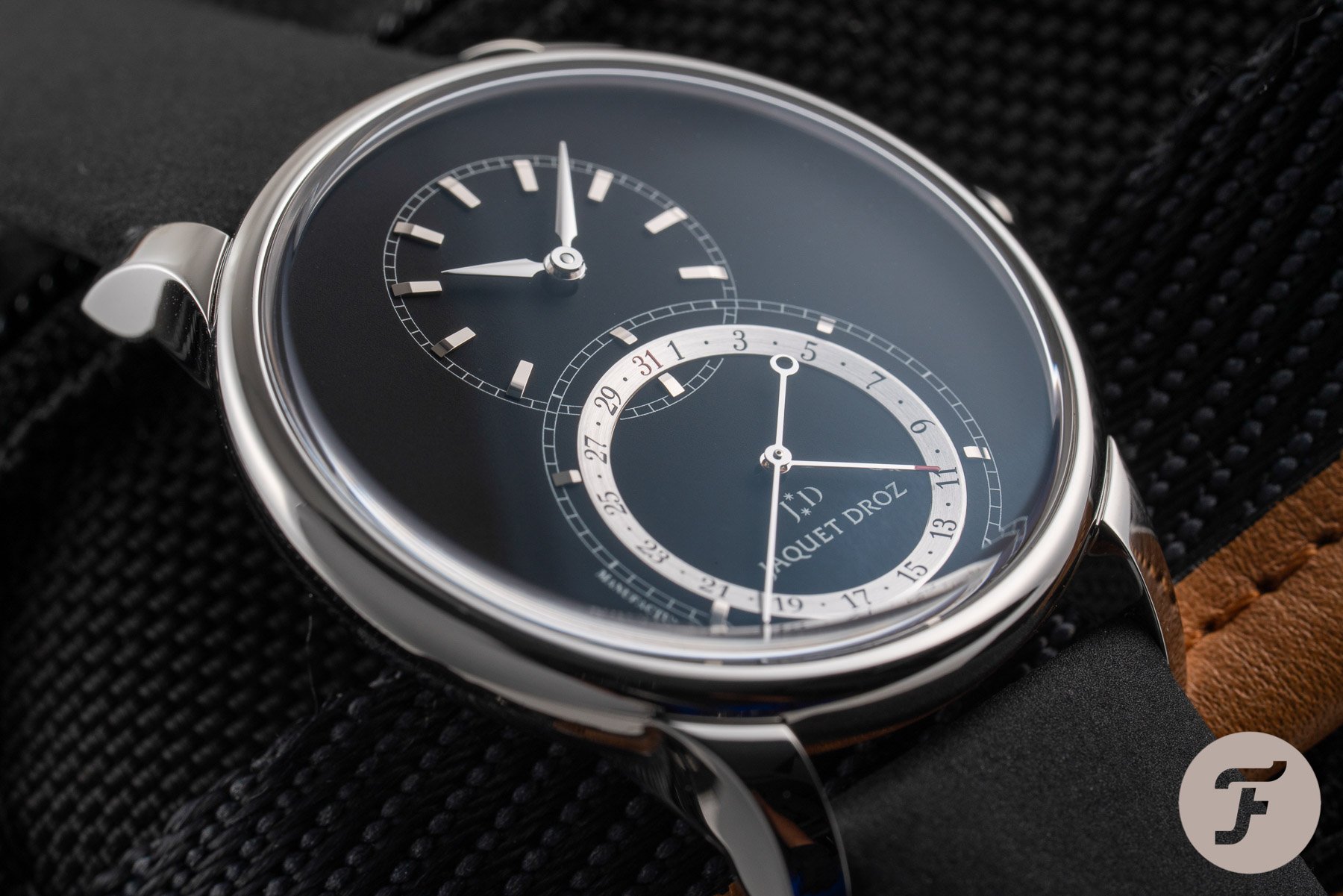 The price is right
Value doesn't mean cheap. Some people are hard-wired to reject that notion, so forgive me while I firmly disagree with anyone that does. It would be theoretically possible, for a watch retailing for 100K to represent "good value" if it employed the right kind of materials/production process/limitation and so on. As such, the next entry on this list might seem like an odd one, but one I'd happily stand behind.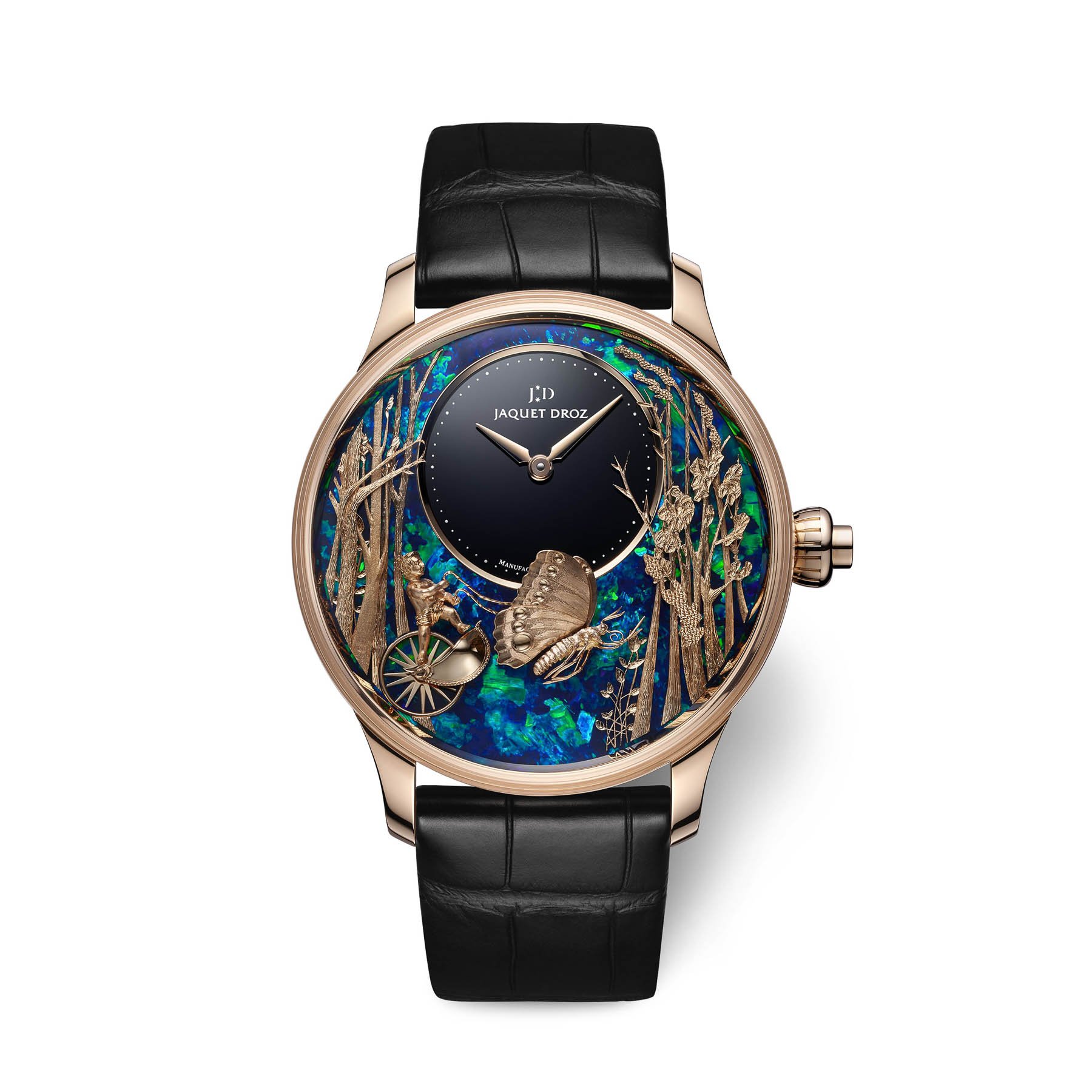 Jaquet Droz does some remarkably interesting things with automatons on its dials. While brands like Vacheron Constantin and Cartier are absolute masters of Haute Joallerie and miniature painting, the pricing makes the choice models from those brands feel a little airy. I wouldn't turn my nose up at either, however, but it has to be said that the price you pay is directly linked to the brands' cachet in both cases.
JD seems a little different. The models are not cheap but I've often looked at them and found myself mumbling through pursed lips that they're actually "not that bad at all… Considering what you get for that price, at least…"
For me, this somewhat under-the-radar Swatch Group brand deserves a second look. It certainly won't be for everyone, but it could be exactly what you are looking for.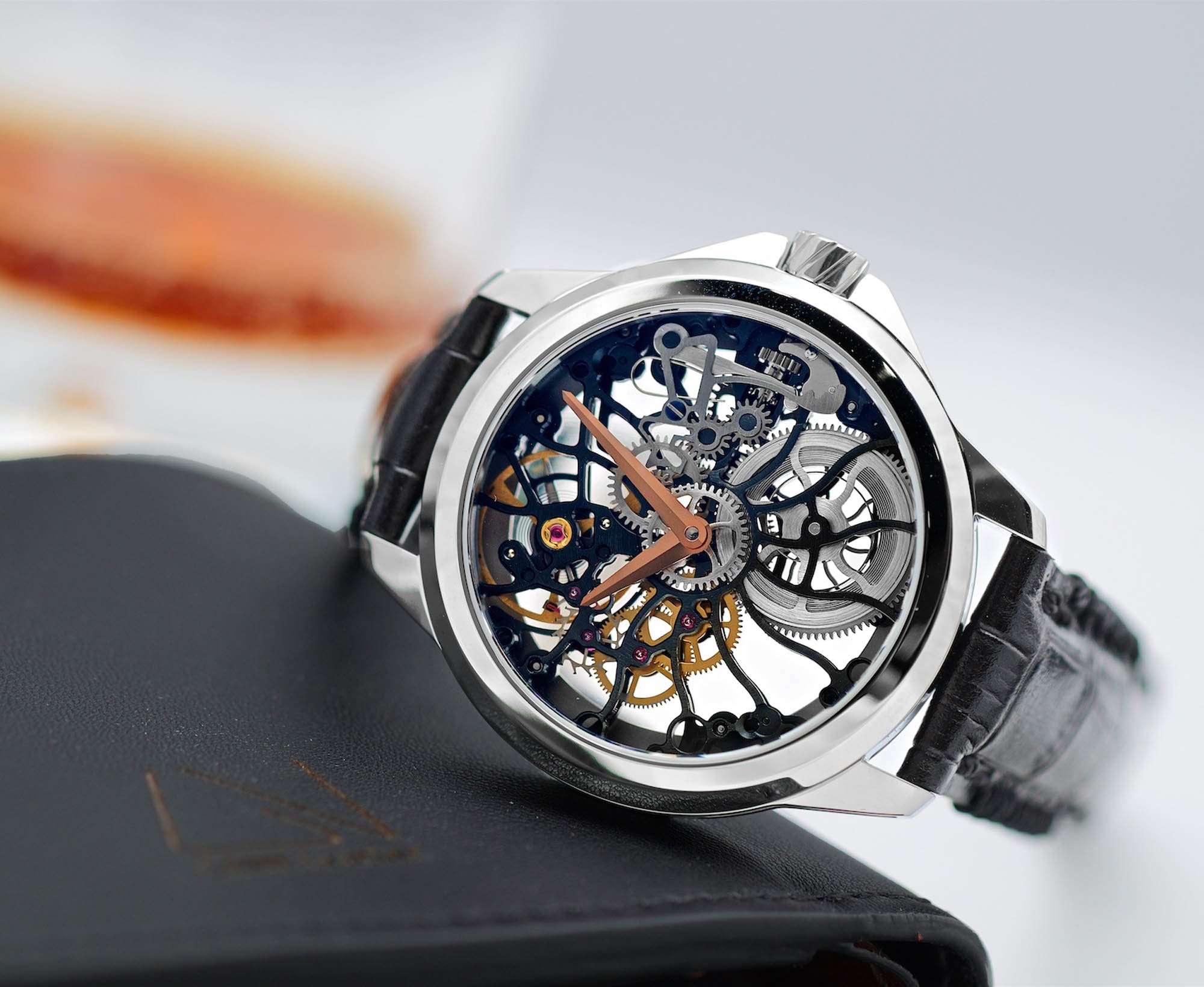 If you desire high-brow design, you should consider…
This is a wide-ranging category for sure. Why? Because while the general impetus when talking about "good design" is to follow the Bauhaus path, there are a lot of subtler options available alongside some really out there and truly avant-garde designs that are equally laughable and lovable.
I call this the Cindy Crawford/lobster equation. The basic premise of this idea is that a bog-eyed lobster lolling around in a tank finds Cindy Crawford exactly as ugly as she finds it. Even the sexiest lobster is pretty gross for a human, and even the sexiest human is a hideously pale, fleshy excuse for a lobster (in a self-respecting lobster's eyes). Basically, attractiveness is a matter of perspective. Design and taste are not measured on the same scale. Some people actively dislike what is academically regarded as "good" design. Simultaneously, "chaos" is appealing to some people. As Alfred said to Batman, "some people just want to watch the world burn."
Yvan Arpa is one of those people. Artya, his brand, makes some of the wildest, most aesthetically experimental watches on the planet, and Arpa's not shy about it. Nor should he be. His clientele demands eccentricity and he delivers it in spades. Artya's my starting point on this see-sawing list of recommendations for lovers of design. Why? Because it makes what's about to follow look totally demure in comparison.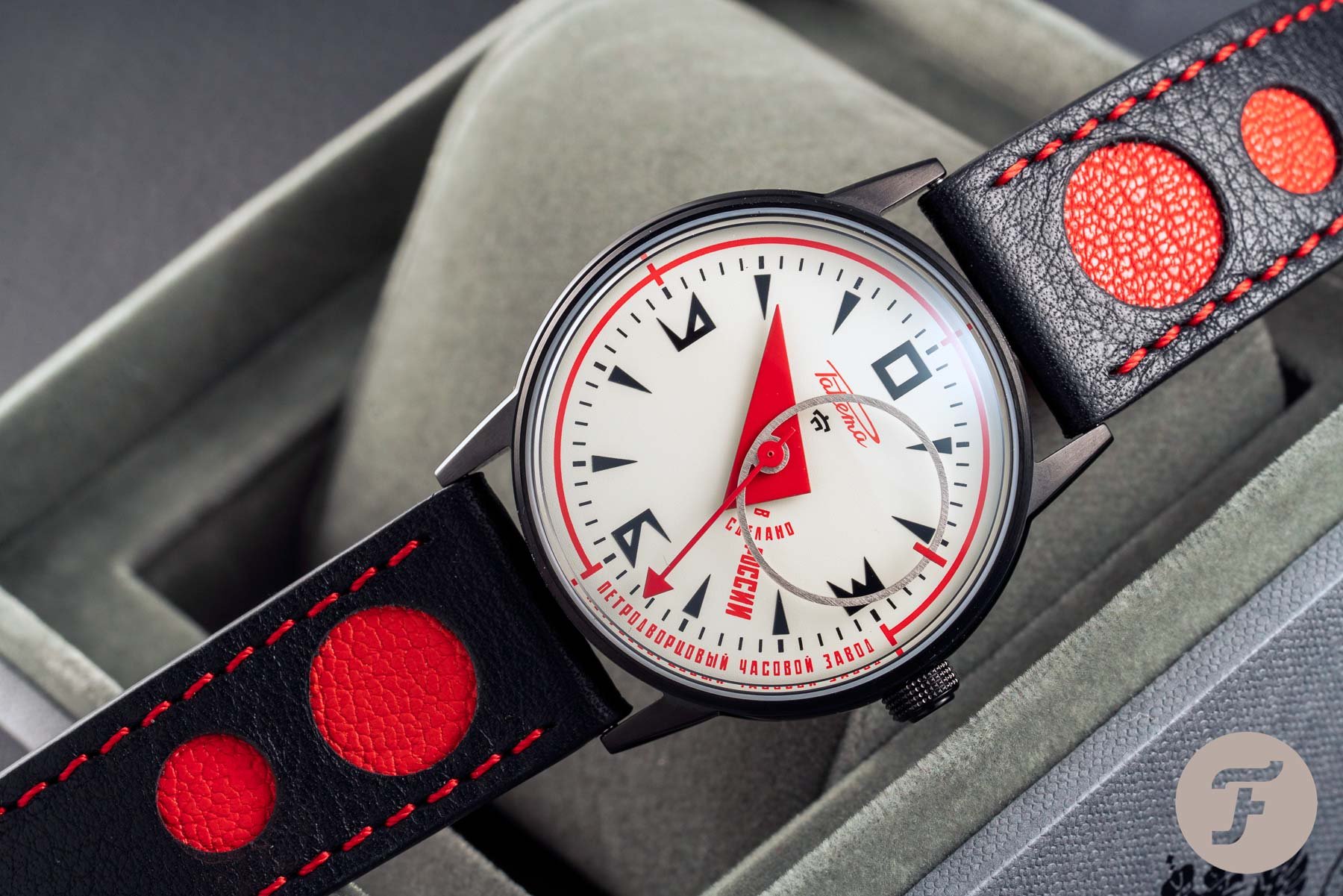 Raketa rocks
Raketa, the oddball Russian brand, makes some seriously weird watches. Next to a true maniac like Yvan Arpa, though (and I'm pretty sure he'll relish me saying that — he certainly did when I said it to his face in geneva last year), Raketa looks almost studied in its approach to avant-gardism.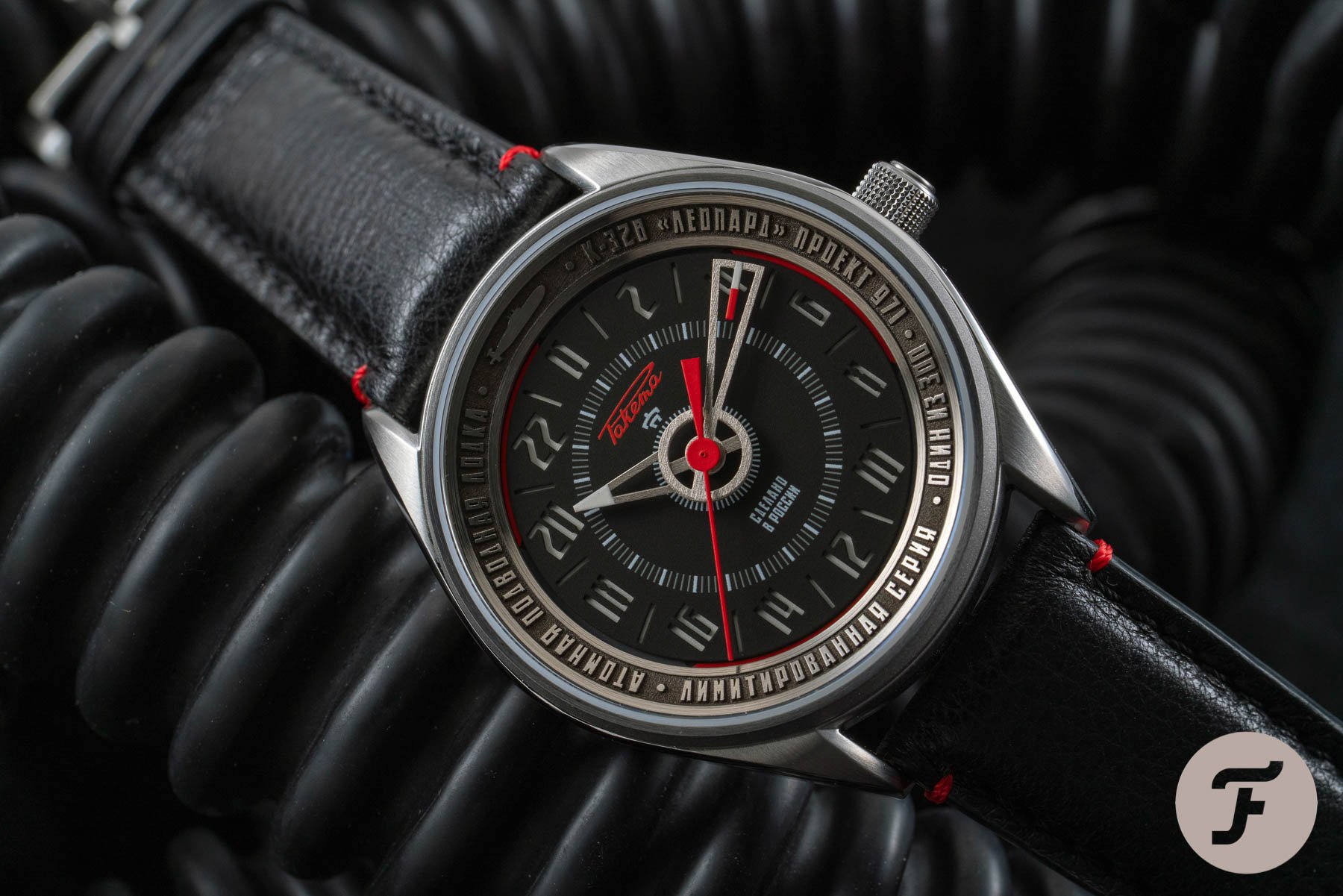 We had the Raketa Avant-Garde in the office not so long ago. I actually loved it. You can keep the weirdo strap (not my cup of tea at all), but the watch head looked genuinely cool on the wrist. I also loved the Leopard 24 model released a few months before. If I were choosing one for my collection, I'd take the latter because the concept and materials appealed to me.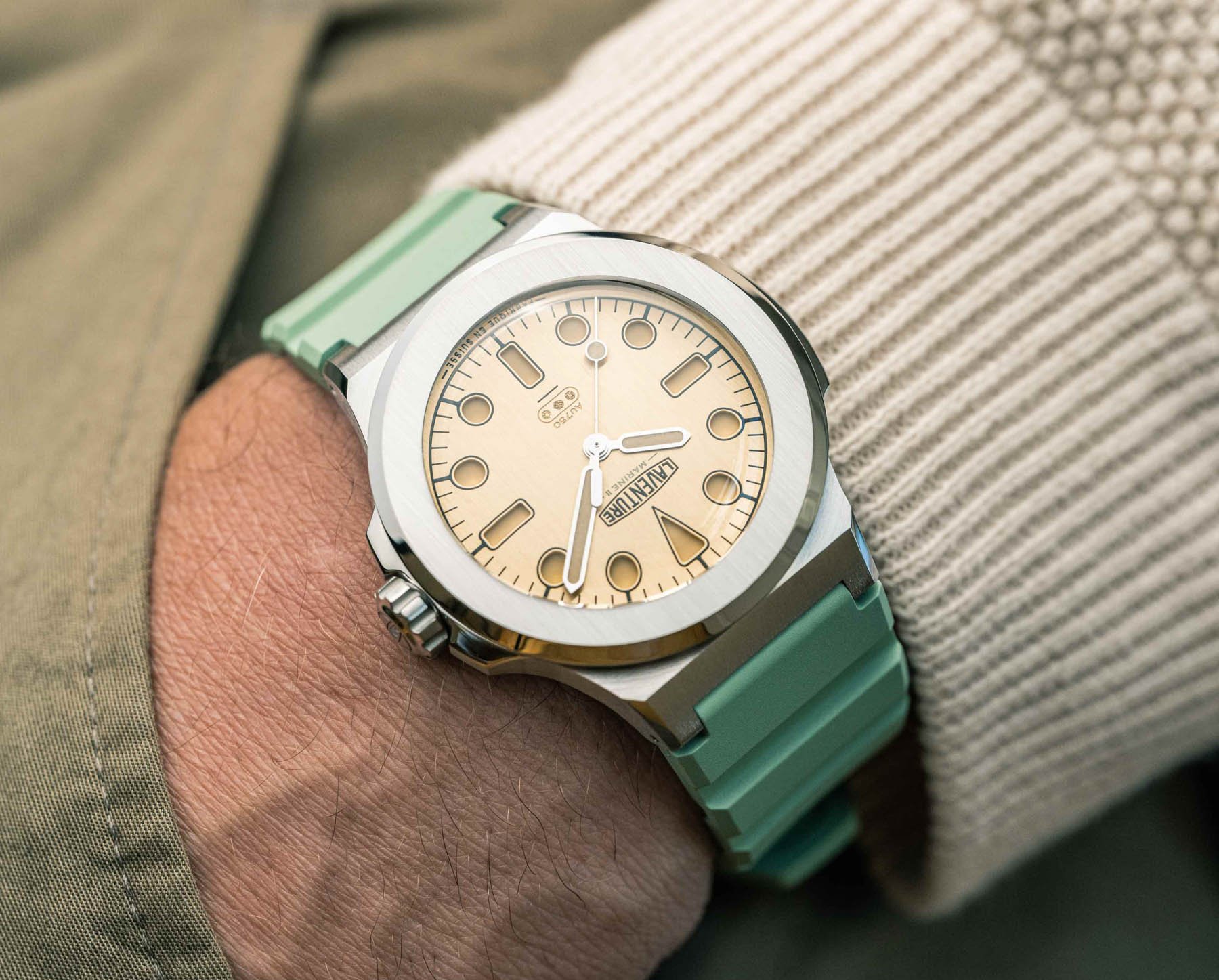 The microbrands you'd expect me to mention and the obvious independent
You know you're not getting out of a good design conversation with Rob Nudds without hearing the names Schofield and Laventure crop up. I've harped on about the merits of both and the hidden value in the build quality and thoughtful aesthetic touches at length before, so go and check out both on the pages of Fratello if either is new to you.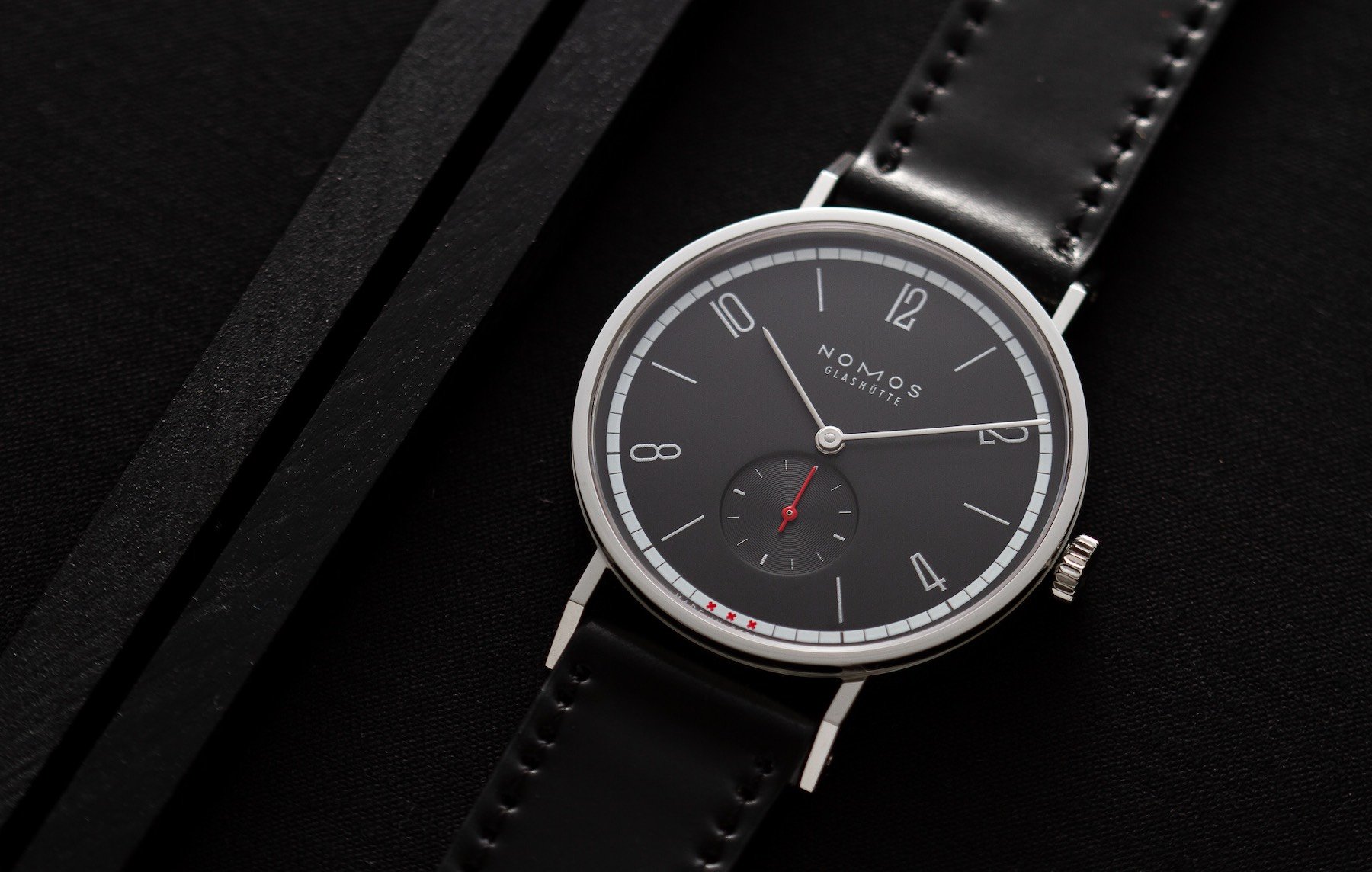 The obvious independent that cannot go unnoticed is, of course, NOMOS Glashütte. Maybe you think me biased because I worked for the company, but I assure you, being on the inside of any industry machine, even the ones that look perfectly polished from the outside, is enough to sour the sweetest heart over time. You cannot help but see things that take the luster off the carefully manicured image a brand presents to the world. That's the reality of business and brand building.
And yet, here we are. I cannot in good conscience leave off a brand that is a remarkably clean operation behind the scenes, has a genuine heart, laudable goals, and inarguably excellent products.
NOMOS didn't write the book on good design, but it did pen a critically-acclaimed sequel. NOMOS has followed a trail blazed by Bauhaus pioneers with the utmost respect and just enough independent thought to separate itself from the pack.
What do YOU think?
When people ask me the best brands in watchmaking (and they really want to know), I first ask them a lot of questions about what they're looking for and what their budget is. Above are some of my favorite picks for the aforementioned character types, but what do YOU think? Which brands and models always fly off your lips in recommendation? Let us know in the comments below which names you think are smashing it in terms of product and presentation. I can't wait to add a few of your tips to my list!