The Bremont Watches
It wasn't until they unveiled the Bremont Submarine 500 wrist watch on January 23rd 2009. Before that time, there was only slight coverage on this relatively new watch brand from the U.K. The brothers Nick and Giles English are responsible for this brand and its watches, which are being produced in Switzerland. All watches are hand-made and the production is limited. The brothers English are a huge fan of classic/historic aircrafts and this translates in to the heavily tested (in the field), certified chronometer watches. Their watches need to be on par with aviation standards. As you can see below, the Bremont logo carries the propeller of an aircraft.

From what I understand, they put a lot of effort in the hardness of their stainless steel watch cases (up to 2000 vickers). All Bremont watches have this Trip-Tick (registered trademark by Bremont) construction, this means that the watch case consists of three parts. A central body section for which several different metals can be used (e.g titanium) to alter the watch's weight, a hardened stainless steel bezel with sapphire crystal and a sapphire crystal case back. You can find the diagram on this Trip-Tick system on the official Bremont website.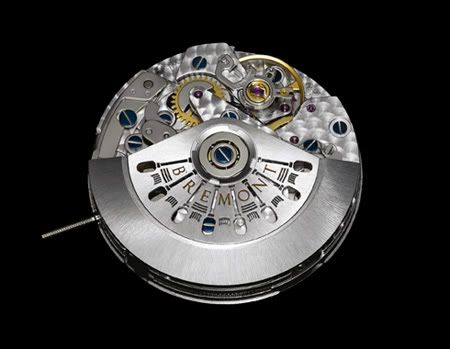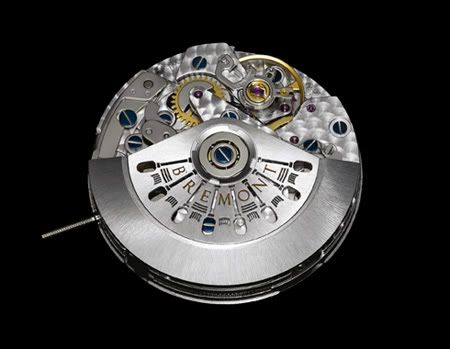 Bremont uses Soprod/ETA movements and have them chronometer certified (COSC = Controle Officiel Suisse des Chronometeres). All watches are assembled and tested in the watchfactory in Bienne / Switzerland. Bremont refers to their movements as BE-xx. The watch below, a Bremont ALT1-P, uses a BE-53Ae movement for example. This is an automatic chronometer chronograph movement, with tri-compax lay-out† and a date-window at 16:30.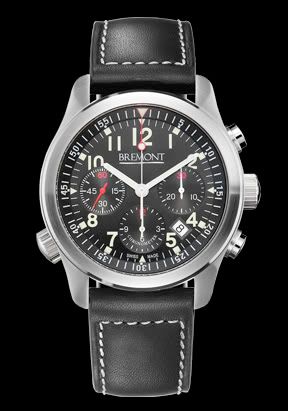 One of the key essences of Bremont watches is that these watches are worn by 'real' people. Tested by people that demand the most from their watch in terms of ruggedness, water resistance, very low temperatures, accuracy etc.
I think this is a positive trend that we have seen with more 'independent' or relative new brands whereas the more conservative brands like Omega, IWC, Rolex seem to be worn and 'tested' by people that are purely doing that because of slick looking contracts. Nothing wrong with that, because I either like or don't like a watch, but all these marketing tricks are all a bit too obvious.
The smaller brands probably do not have the money to hire a famous actor, nr.1 tennis player, model or hot looking actresses to wear their watches and use the relatively unknown sportsmen etc.  I also like the fact that these brands do not use the regular expensive marketing channels, but are more keen on bringing their watches to the right target audience by the (smart) use of the internet.
What are your thoughts on Bremont watches? Did you hear of them before, did you handle one? What do you think of them? Please leave your thoughts and experiences in the comments by clicking 'Comments'.