The Fast And The Fratelli — Shootout Round: Mike's Sinn 144 St S Anniversary II Vs. Nacho's Hamilton Intra-Matic H38416711
Who will make the quarterfinals? You decide!
Sinn 144 ST S
Hamilton Intra-Matic
It's time for a good, old-fashioned shootout! You might have noticed already that this week the pre-quarterfinal shootout for The Fast And The Fratelli began, with Lex and Ben, RJ and Thor, and Brandon and Rob battling it out. This is the stage where the voting really counts. It will decide who drops out of the competition, and who comes one step closer to taking first place. Today, it's Sinn versus Hamilton, and Mike versus Nacho. These two watches take plenty of inspiration from neighboring decades. The Sinn is a clear example of '70s cool, with its sleek and stealthy black finish and bright red details. Going back a little less than ten years, the Hamilton looks to the late 1960s for its handsome looks. Who goes on to the next round? That's up to you!
As always, both editors will be presenting their watch and giving all the reasons why they believe it should emerge victoriously. We're not just aiming to get to the quarterfinals here — everyone is going for gold. So read below, see who persuades you, then make sure to vote at the end of the article. Only one of these two watches will make it to the next round, and potentially on to take the checkered flag.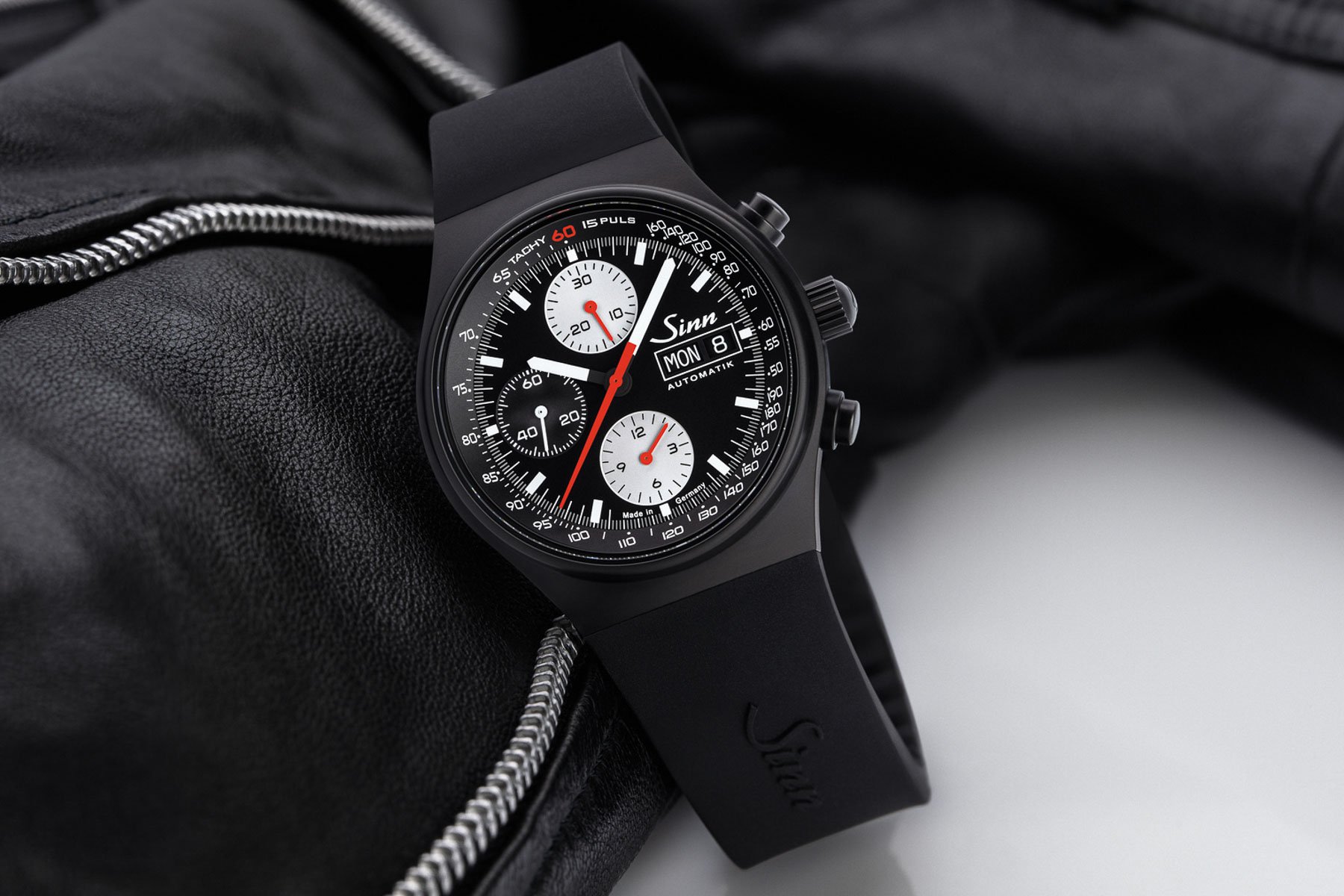 Mike — Sinn 144 St S Anniversary II
In our last round, the Sinn 144 St II Anniversary took a sledgehammer to the TAG Heuer Carrera. I guess modern '70s design with a touch of C-case still resonates with this crowd! Now, you're going to have to vote on this Sinn versus the Hamilton Intra-Matic and that's a tough one. Essentially, you'll have to choose between '70s modernism and classic retro '60s design. Of course, both have modern movements and build quality.
If you've read my articles here, you'd probably guess that pitting something like the Sinn against the Hamilton would be rather difficult for me. Namely, because I am a '60s watch lover. When it comes to this Hamilton, though, I have my reservations. Strangely, if the Nacho Man had chosen the manual-wind version, I could be accused of lying my teeth off when promoting the Sinn. However, this Hamilton is too thick at well over 14mm and a bit unwearable at just a tad below 50mm lug-to-lug. To me, that makes the Sinn a heck of a lot easier to support.
Evoking Fittipaldi's muttonchops — hell yeah!
Look, I'll admit that the Sinn 144 St II Anniversary is a polarizing watch. There are people who like '70s design and those who don't. If you do open your mind a bit, take a longer look at this watch. Sinn makes an incredibly well-finished watch that can easily compete with watches above its price range. Plus, this package comes with both a fitted rubber strap and a DLC bracelet. Nice stuff indeed! Even though the 7750 movement isn't my favorite, it gets some slick finishing and works well with the theme, as it was born in the '70s as well. At €3,250, this Sinn isn't the cheapest entrant in the paddock, but, again, there's a lot here, and it is limited to just 600 examples.
The longer I gaze upon this Sinn, the more I like the dial. It's vivid and screams racing in that '70s fat-tired, big scoop way. You can just feel the Fittipaldi-esque muttonchops in this watch, and it screams big Marlboro signage. Perhaps this watch wouldn't look great with everything in your wardrobe, but it does look more racing-focused than the watch that will compete with it today. After all, isn't that why we're here with The Fast And The Fratelli?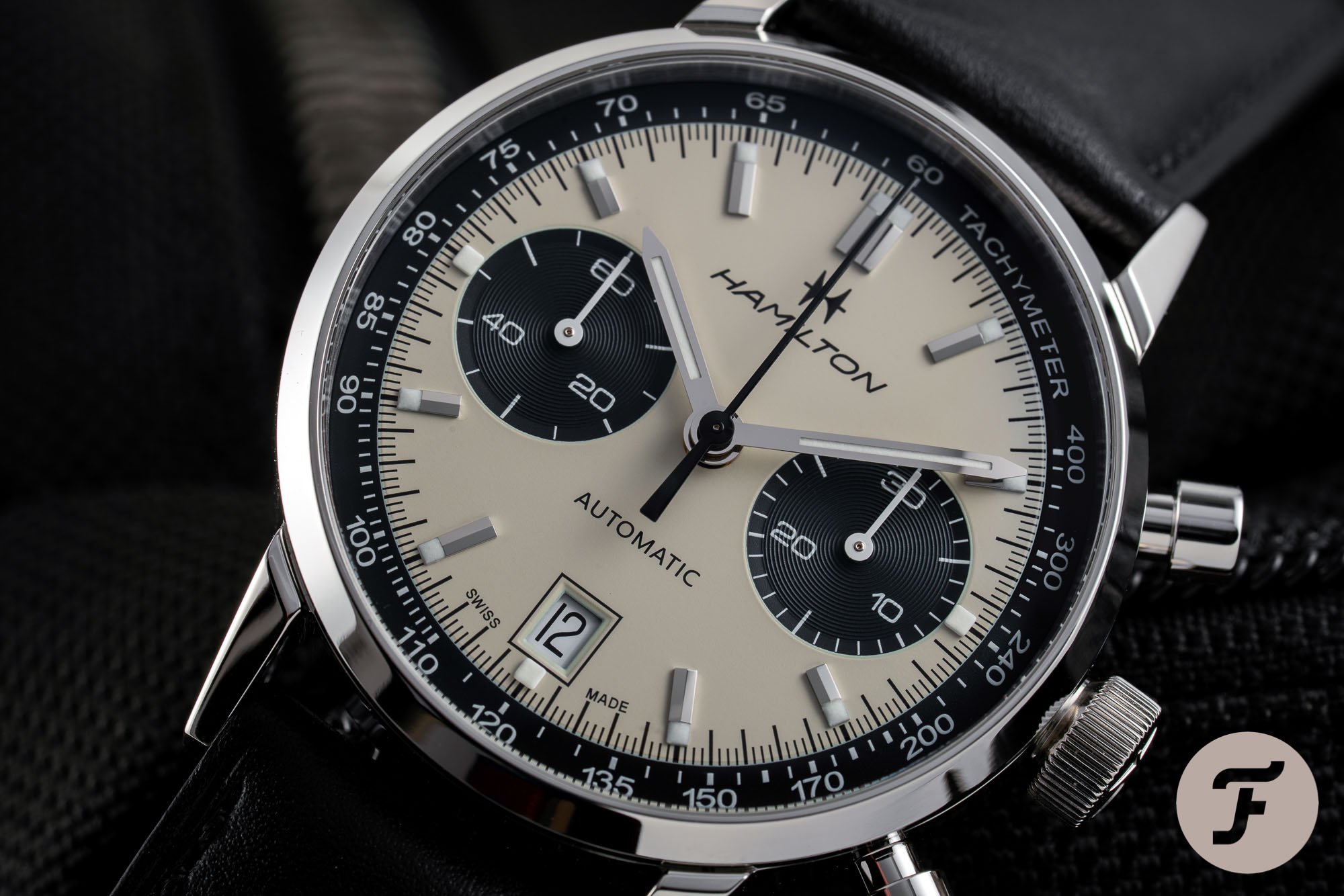 Nacho — Hamilton Intra-Matic H38416711
Well, Mike, I have to hand it to you, those were indeed some undeniably valid reasons to dig the Sinn. I must admit, I myself have a soft spot for the watch. However, if we're talking racing chronographs, there's nothing that beats the Hamilton Intra-Matic's vintage charm. I mean, sure, the Sinn does have some 1970s charm to it. But somehow, the overall aesthetic seems more modern. Also, I have to say it: Porsche Design and Orfina called, and they want their watch design back! I'm not saying the Sinn is a copycat, but the looks aren't exactly without some inspiration from the OG black racing chronograph. The Hamilton, however, looks to its former self for inspiration. Based on a 1968 Hamilton chronograph, the Intra-Matic is faithful to the original, upgrading only the size to a modern sporty 40mm.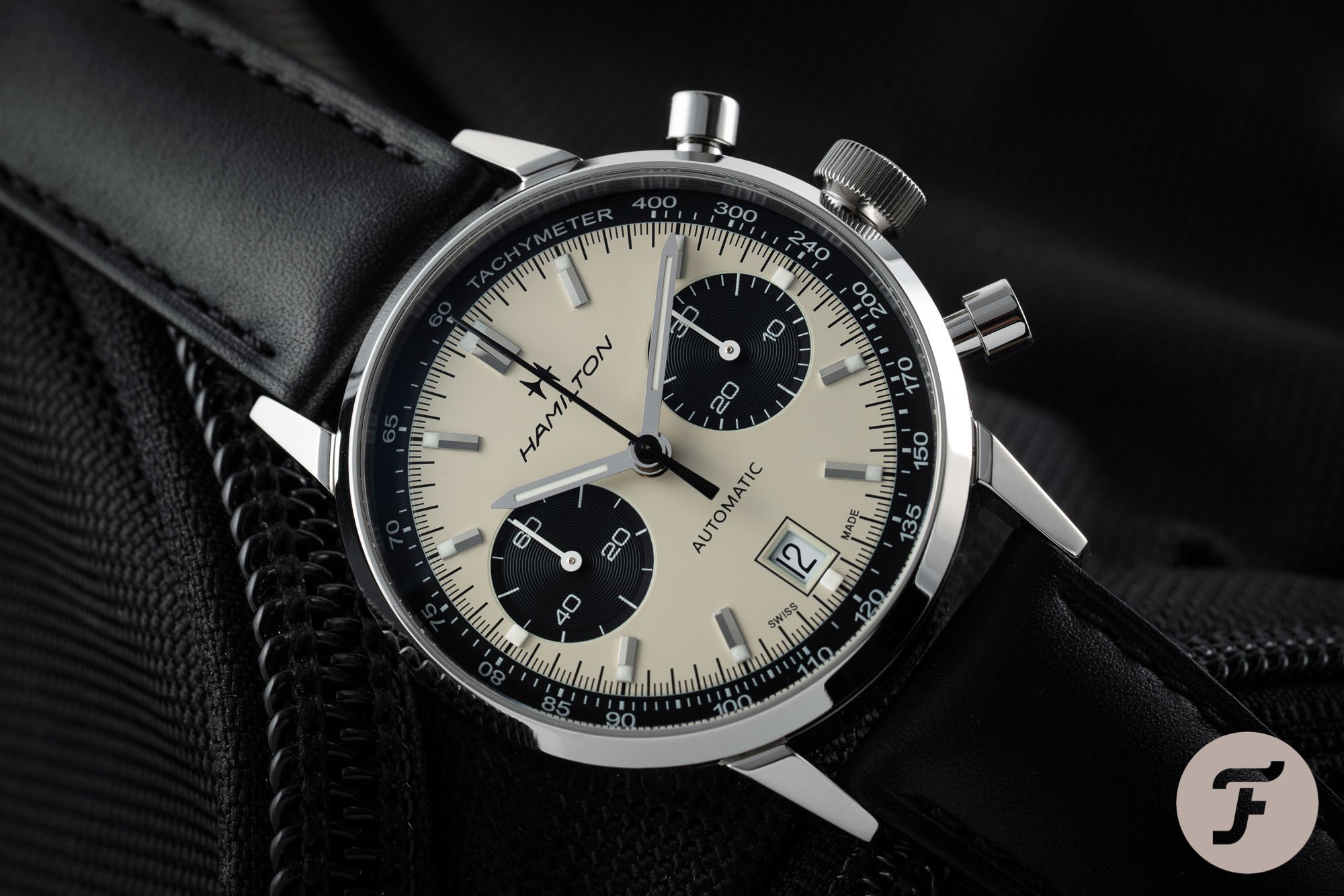 This contemporary reworking of the original design also features a date window at 6 o'clock. Other than that, you could be forgiven for thinking that this is a NOS watch that made its way to the current day in incredibly good condition. To me, the only downside is the flat sapphire crystal. I do wish Hamilton had gone with a domed or box sapphire, or even plexiglass for a true vintage feel. Other than that, put this one on a perforated rally strap and jump into your sporty two-seater of choice for a perfect Sunday drive. Now I'm playing with the older, automatic model here. Earlier this year, Hamilton released the Intra-Matic Chronograph H, which is even more faithful to the original. But the fauxtina and lack of black tachymeter scale combined with the convenience of the automatic had me passing up on that model.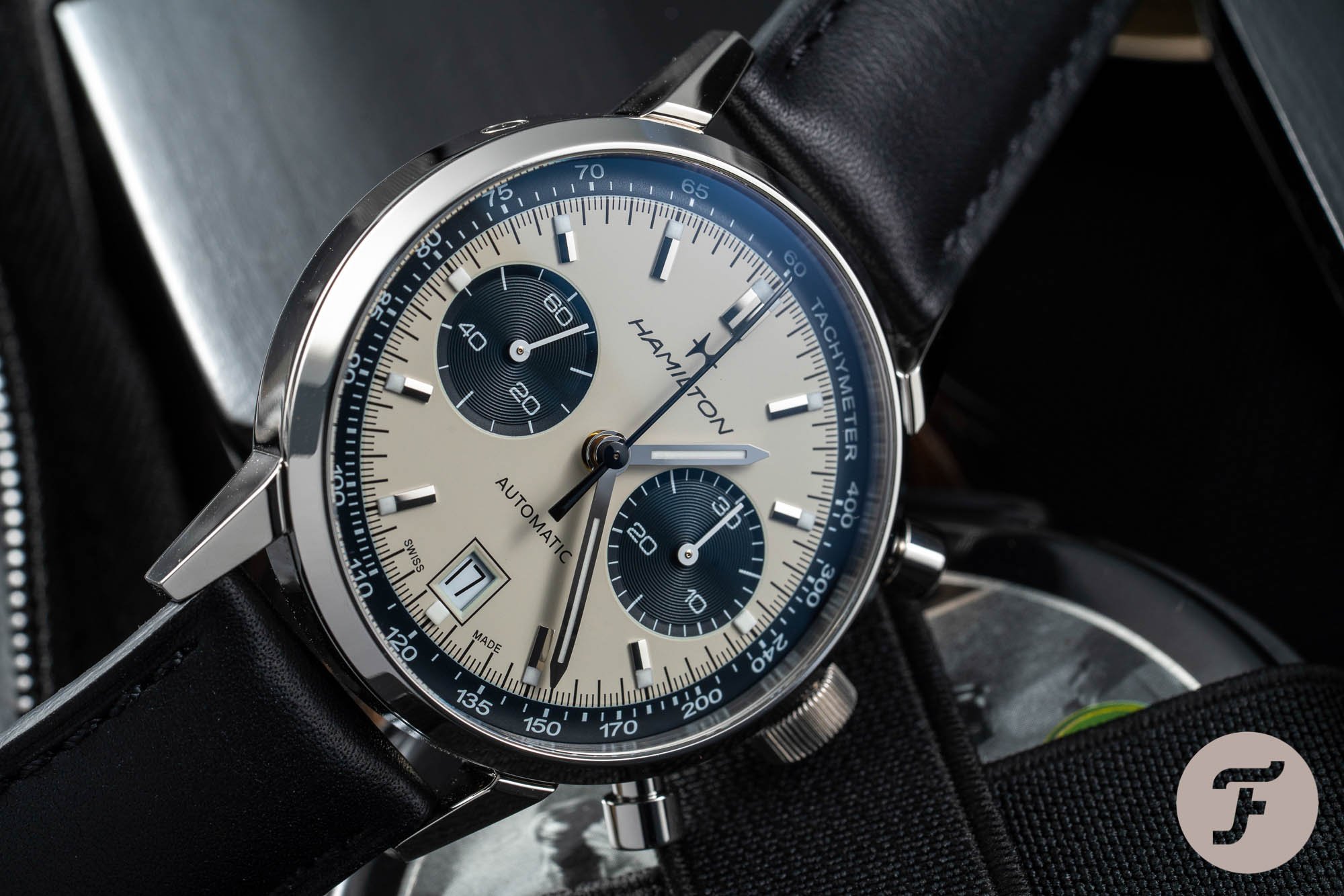 What's not to like?
So, we've established that this is likely the hottest offer on Hamilton's catalog at the moment, beating out the slightly cheaper hand-winding model. But why should this panda beat the Sinn for the win? Well, you have to ask yourself, would you rather drive a Porsche 944 or a Ferrari-beating Ford GT 40? I know which one I'd pick! The more old-school lines of the Hamilton are certainly more exciting than the dusty old German hooptie. But there are no surprises there, as the late '60s were arguably the pinnacle of racecar design, and the watches of the time did those machines justice.
So, the Hamilton doesn't just look good, it's also priced rather fairly at just over €2,000. That leaves you just over €1000 to get yourself some straps and fill up the tank at least a couple of times. So if you want an option that will keep your pedal firmly planted on the metal, it's clear that the Hamilton Intra-Matic is the only way to go!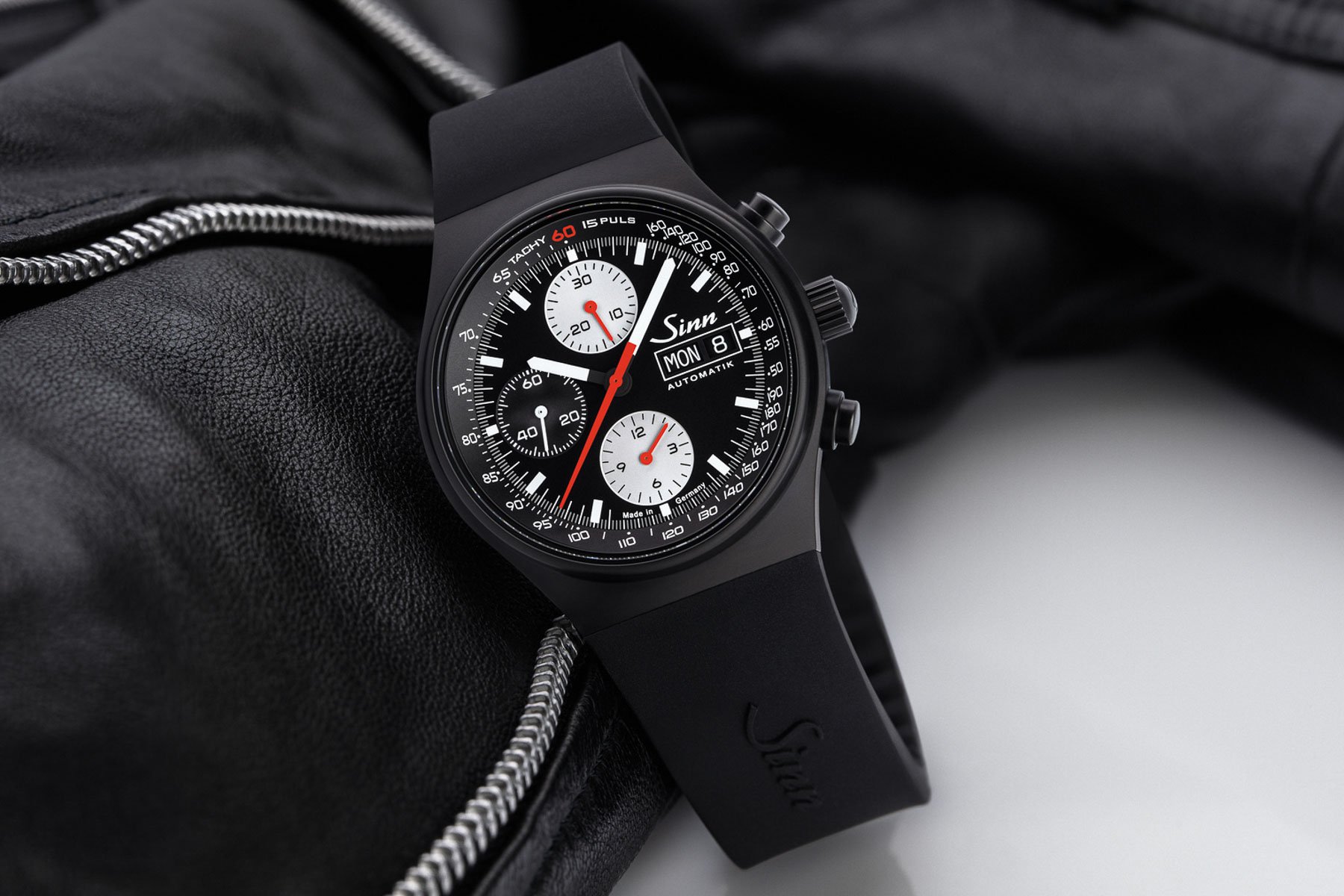 So who will go on to the quarterfinal?
There you have it, folks! Grandmaster Mike and the Nacho Man have presented their picks. Now the time has come for you to choose. So, which watch will go on to the quarterfinals and potentially on to take the podium? Make sure to cast your vote below. Remember to also leave a comment with your pick and reasons behind it. This is not just a contest for the editors. There is a grand prize to be one by one lucky commenter.
The Fast And The Fratelli — Sinn 144 St S Anniversary II Vs. Hamilton Intra-Matic H38416711
Stay tuned every day for a new The Fast And The Fratelli shootout!