The Forstner Ladder Bracelet Returns A Much-Loved Classic To The Watch Market
And it wears just as well as I'd hoped...
If you've spent any amount of time snooping around the world of vintage watches or the history of our culture (which we can now officially use instead of the word industry thanks to UNESCO's recent recognition — read about it here), then you will have heard of the name Gay Frères. The "Gay Brothers" bracelet-making company was founded in 1835 by two men who, surprisingly, weren't brothers. However, during the bracelet brand's 1970s heyday, Jacques-Hubert and Jean-Francois Gay, descendent brothers of the founder that lent his name to the enterprise, did pull the strings. One of their most famous products was the ladder bracelet that Forstner diligently brings back to life for 2021.
I write a lot about Forstner. Forgive me if it's becoming a bit much, but I really do love what the brand is doing. Despite my enjoyment of all the products, I have to be transparent about my favorite, which is the JB Komfit. I don't want it to seem like every new thing Forstner does is better than the previous. That wouldn't be genuine. However, just because I have my personal preferences, doesn't mean I can't analyze the good and bad about these new products. And when it comes to this one, the ladder bracelet, we have a product I'd been anticipating for almost a year.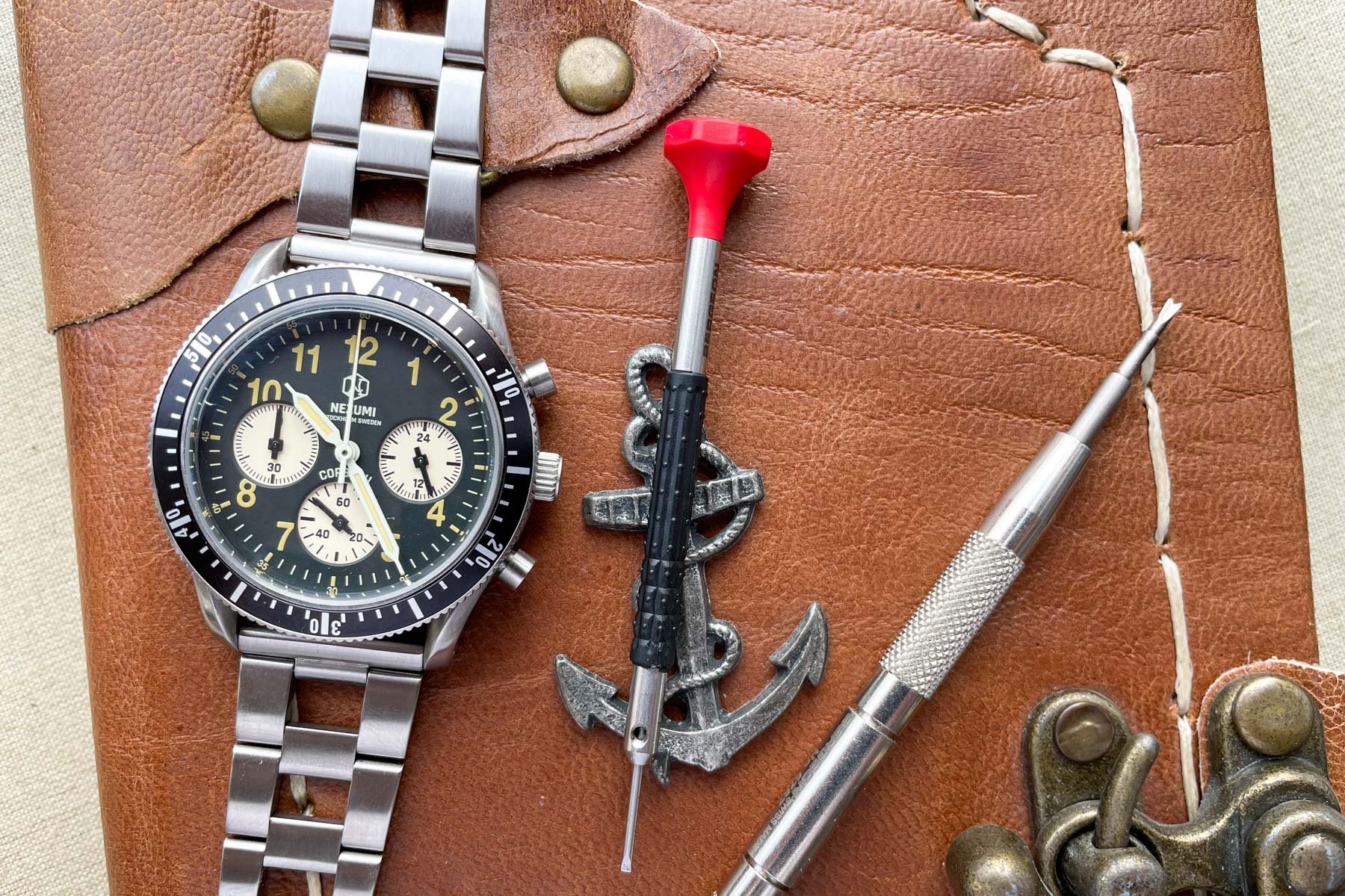 A historical perspective
I'm not sure why, but the ladder bracelet has been my favorite vintage bracelet for a long time. This is all despite never actually having owned or worn one. If that sounds pretty stupid to you, I'd be inclined to agree. I've not only lusted over but I vocally argued for (when discussing classic bracelets with my peers) the ladder bracelet. But, with the exception of handling a few of Zenith's recent reissues off the wrist, I'd had no practical experience of a style I liked the look of so much. Until now, that is…
We (Fratello) were told the ladder bracelet was coming from Forstner about a year ago. It was pushed back a few times as the company really wanted to get this one right, and supply issues caused by the ongoing pandemic made assuring the necessary quality difficult. The resulting product is, I believe, very much worth waiting for and clearly worth the brand's customary $125 asking price. But what are its best and worst points? Let's dive in…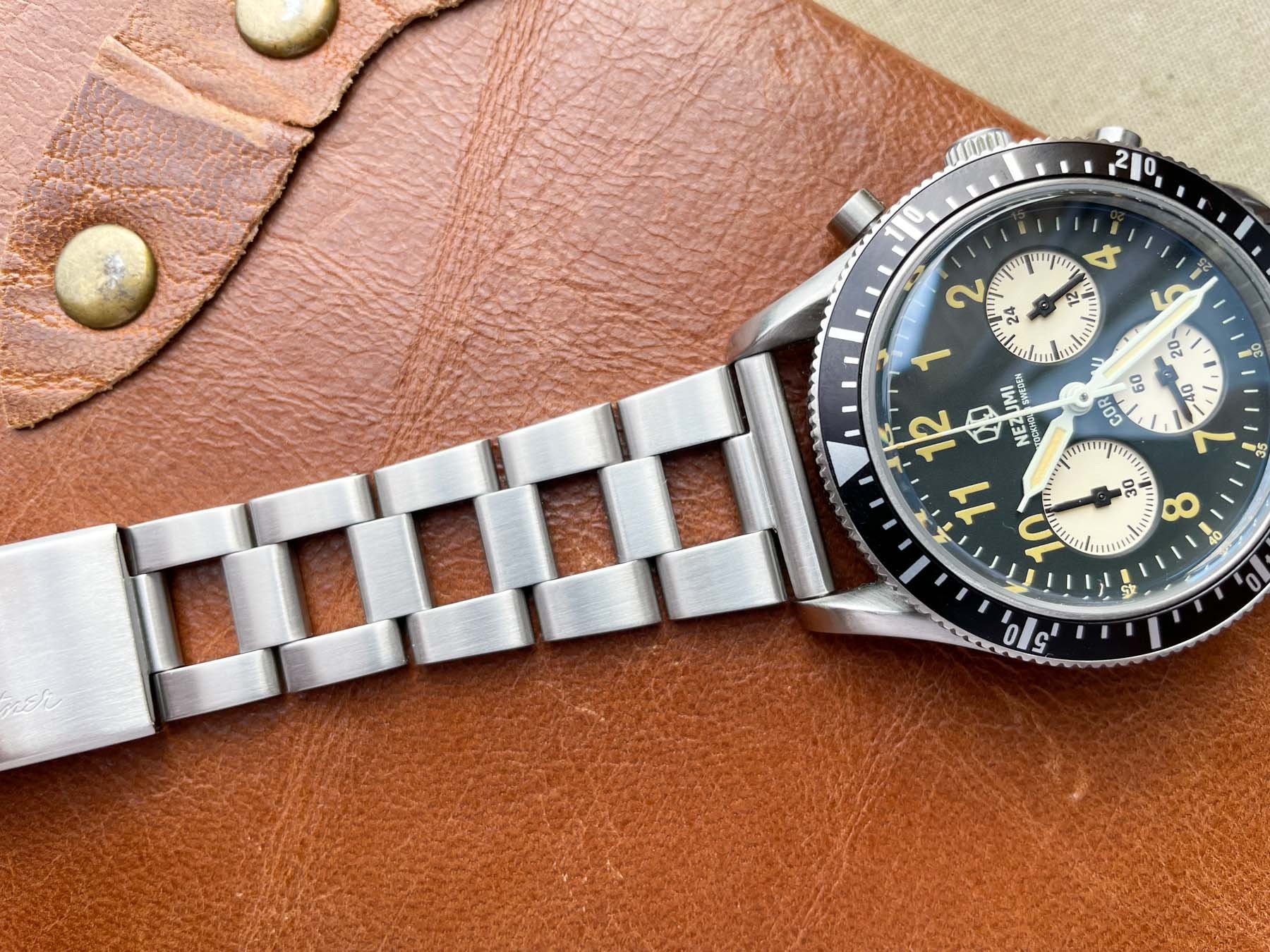 The bracelet end link
The ladder bracelet from Forstner is not the first to feature a straight bar end link. In fact, with the exception of the flat link model (which is, up until this point) exclusively tailored for Professional-series Speedmasters, all of Forstner's bands use this end link format, albeit in different styles.
In my opinion, the ladder end link is one of the toughest to get right (especially when you're looking to bring a bracelet in on budget.  What we have here is a double-rolled metal sheath that clearly started life as a "T-shaped" piece of metal. The broader arms of the T are wrapped around something that resembles the spring bar, while the "tail" of the T forms the first loop through which the bracelet bar can be attached.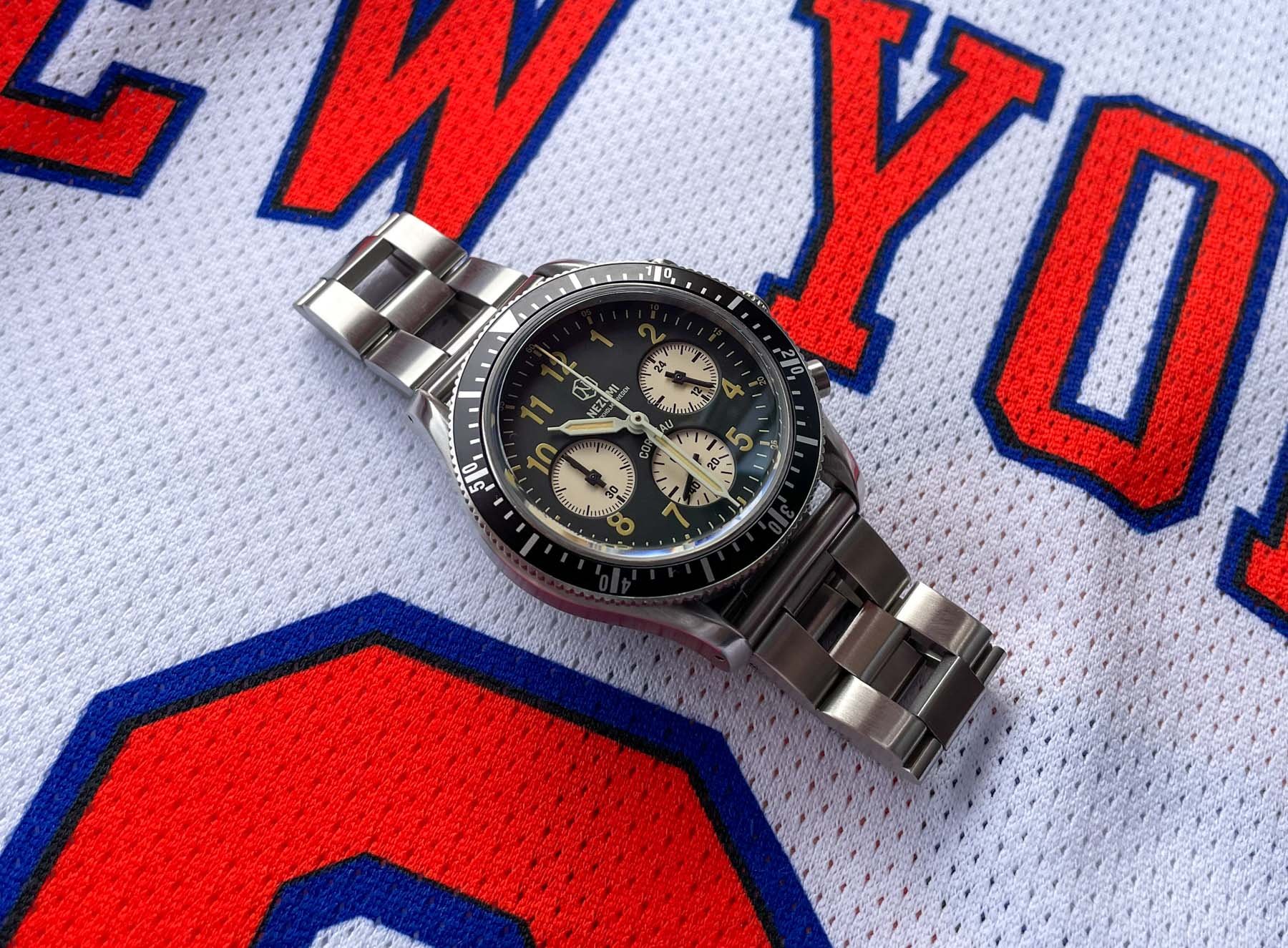 Traditional watchmaking
This is the traditional way to do things and while this technique has been very well executed I still prefer machined and drilled bracelet components over folded metal because they feel (and are) more solid. It would be possible to achieve the setup I'm talking about but would result in a very fiddly attachment process as the "tail" link in a CNC-machined alternative would be flanked by two separate, very stout, completely free-sliding sheathes on either side of it to hole a machined tail link in the center of the spring bar between the lugs.
Does that sound too complicated to you? If it does, you're probably right. It's also surely why Forstner decided not to get too cute and to focus on the traditional methods history has bequeathed to them. Seeing the result and having it on the wrist makes it hard to disagree with that logic.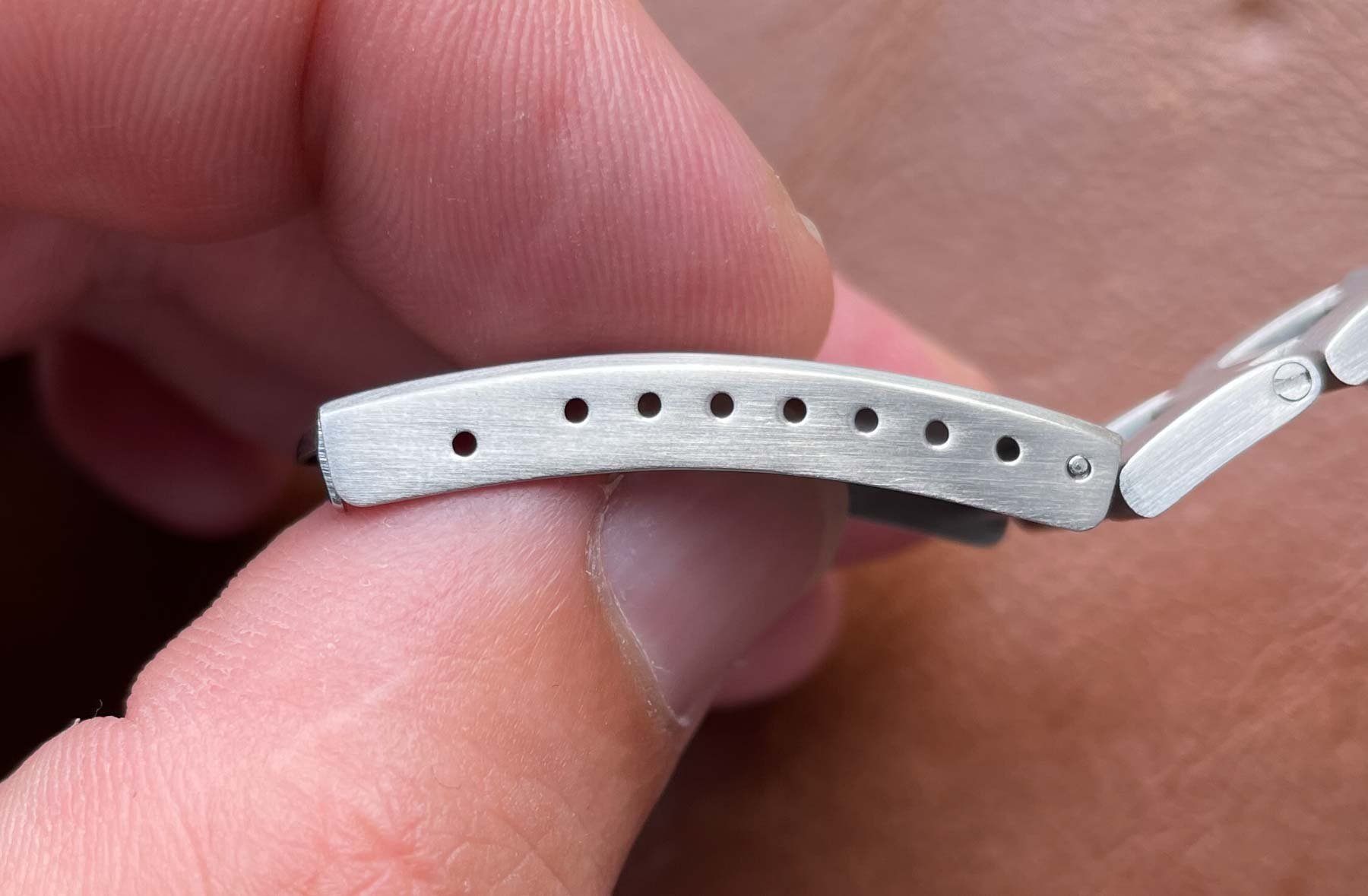 The buckle
There are two excellent things about the buckle right off the bat: firstly, it fastens tightly and securely as you'd hope any buckle would. Secondly, there are eight micro-adjustments holes. You heard right, eight! Count 'em if you like. That's a dream for perfect fit finaglers (of which I am one).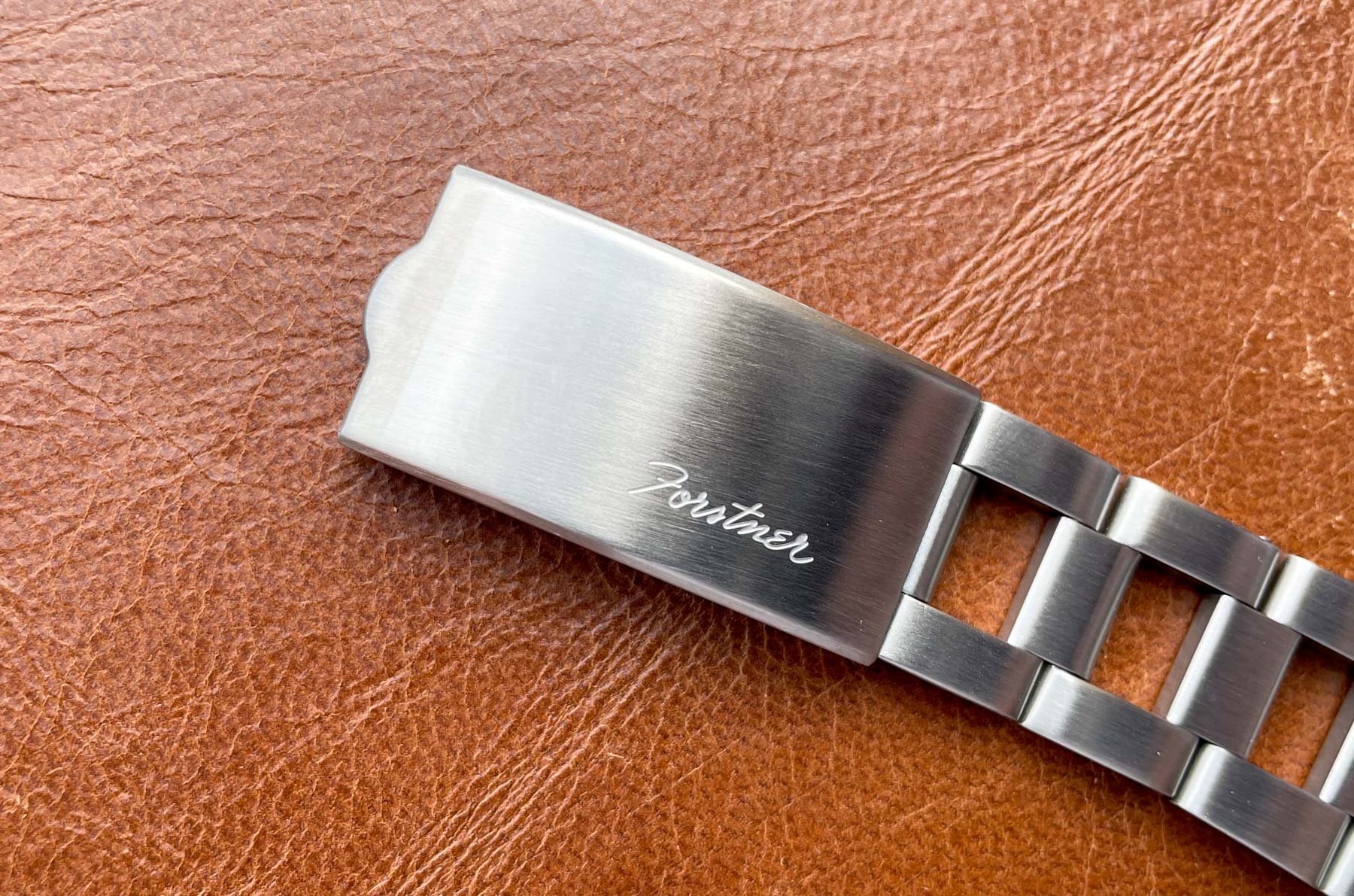 There is one point of controversy (and it isn't a plus or a minus really — it's simply personal preference): the logo application on the fold-over buckle is different from some previous models. Here we have the Forstner brand name delicately laser-signed in the bottom right quadrant of the buckle. I personally love it and feel this is the kind of sympathetic vintage touch a bracelet of this style needed, but for some people, it may not be as appealing as the more robust "JB" logos on some of the other models.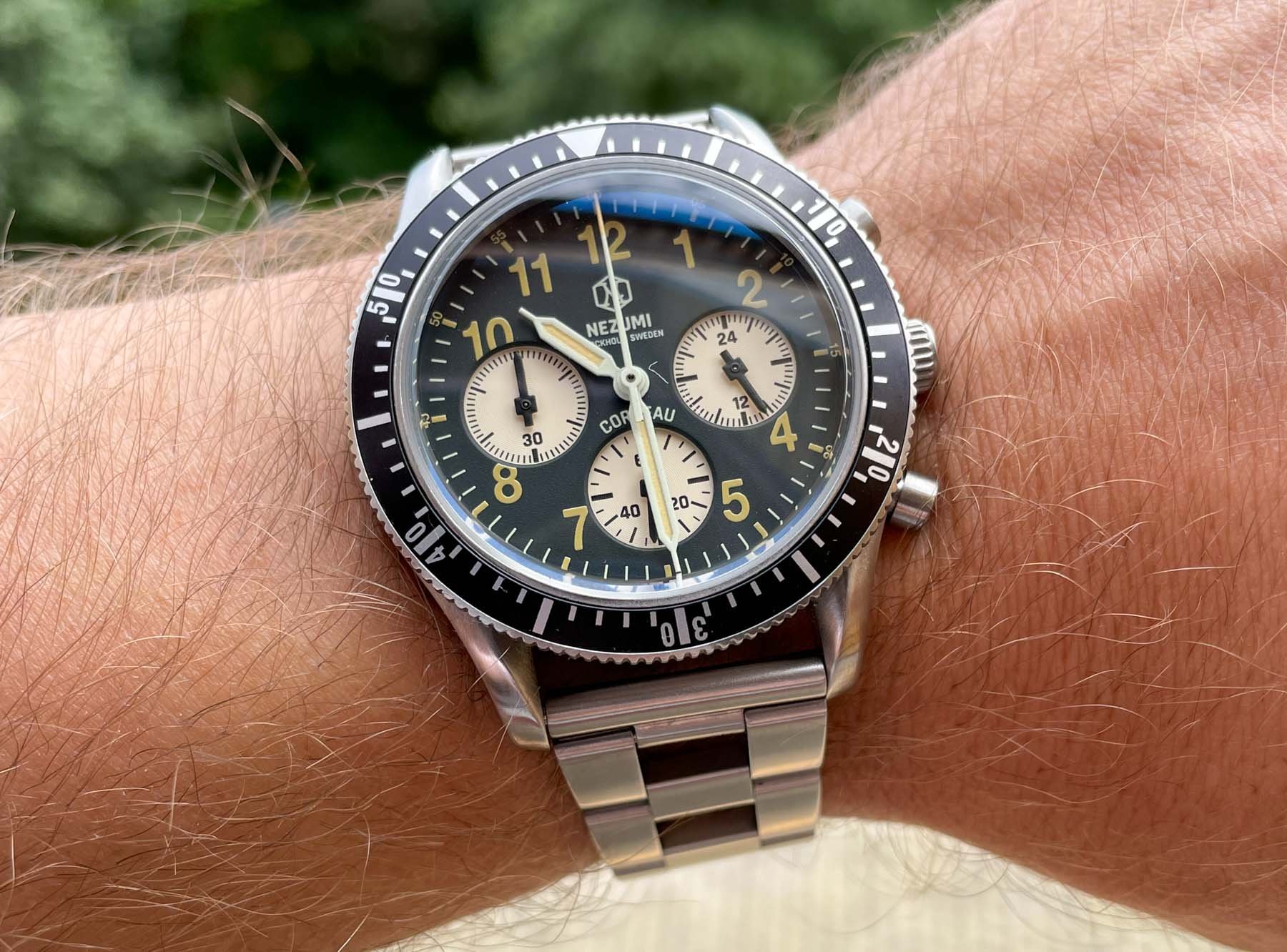 The weight and the finishing
I think the reason I always fancied trying the ladder bracelet was the perceived weight (or lack thereof as the case may be). I was right. This style of bracelet is a joy to wear. Its cut-out sections mean that airflow to the wrist is significantly increased. It is lighter and less oppressive than most metal bracelets I own. The links are aesthetically well finished on the top side, giving an authentic brushed luster, while their undersides are heavily brushed for comfort. I'm wearing this one of the ever-faithful Nezumi Corbeau (a 20mm lug width) but it is also available with 18, 19, and 21mm end links.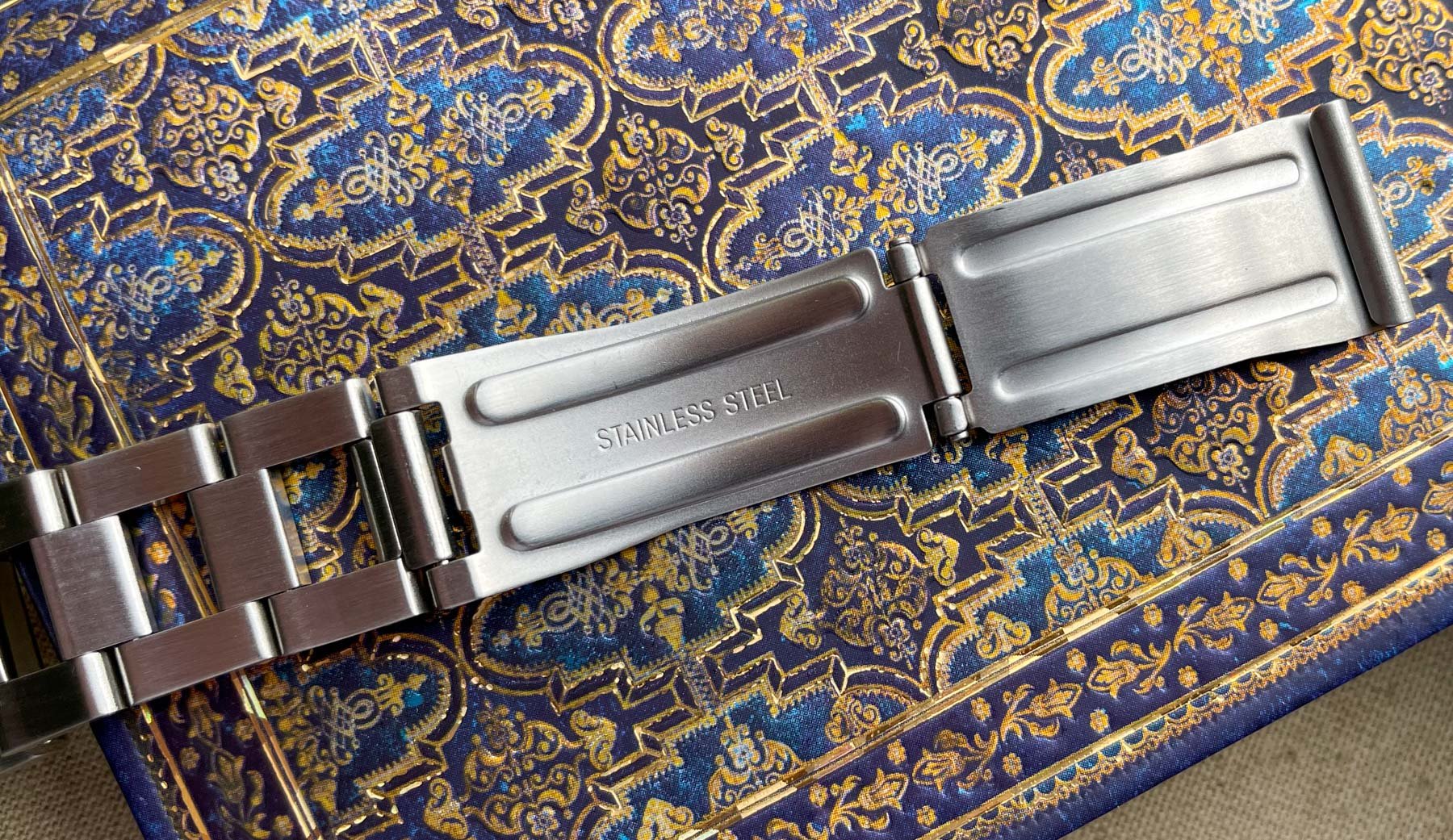 The taper of the bracelet (with all end link widths tapering to 16mm at the clasp) is a really nice, authentic touch. It adds to the visual and literal lightness. The Forstner ladder bracelet is suitable for wrists that are 5.5–8.5 inches (14–20cm) in diameter. The bracelet can be sized as small as 11cm, while its maximum length is 18cm.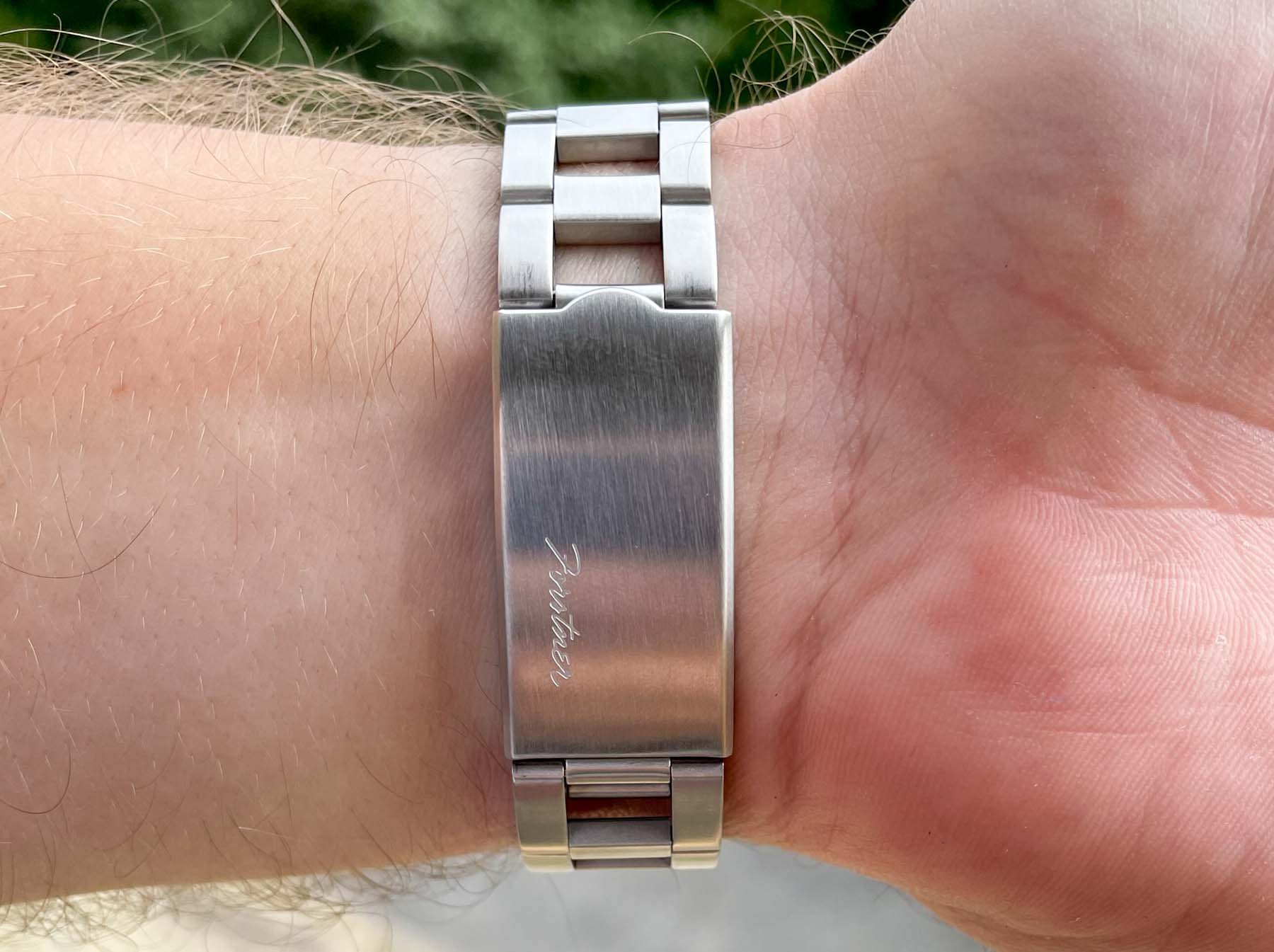 Changing links
As always, I tested out the resizing experience extensively. Happily, Forstner has moved away from the double-ended (male/female) screw system that required quite a bit of manual dexterity. Now, these bracelets use a single screw system. It is far simpler, but these systems are not always as easy as you'd like them to be. It's important to be aware of a few things before you start. Here are my top tips for a painless and swift resize:
Tips
If you have proper watchmaking screwdrivers, use them instead of the small one supplied in the box with this strap. The supplied screwdrivers are sufficient, but thanks to the increased grip and torque of bigger watchmaking screwdrivers, they would always be preferential if to hand.
Try and make sure the screwdriver heads fit the slots of these screws exactly. Chewing them up when unscrewing them is easily done if your screwdriver head is too slim and has too much play.
In order to ensure the security of a "one screw" link system, the thread of these screw bars is pretty long. That means there's an increased chance of cross-threading as you unscrew it. Rather than simply placing the screwdriver head in the slot and turning it counterclockwise, put significant downward pressure (straight down) on the screw when attempting your first turn. The idea here is to ensure the threads remain aligned rather than effectively "dragging" the screw out of the hole and risking further binding in the process.
If you do this correctly you should hear and feel a little "pop" when the screw de-binds. It should then unscrew quite easily.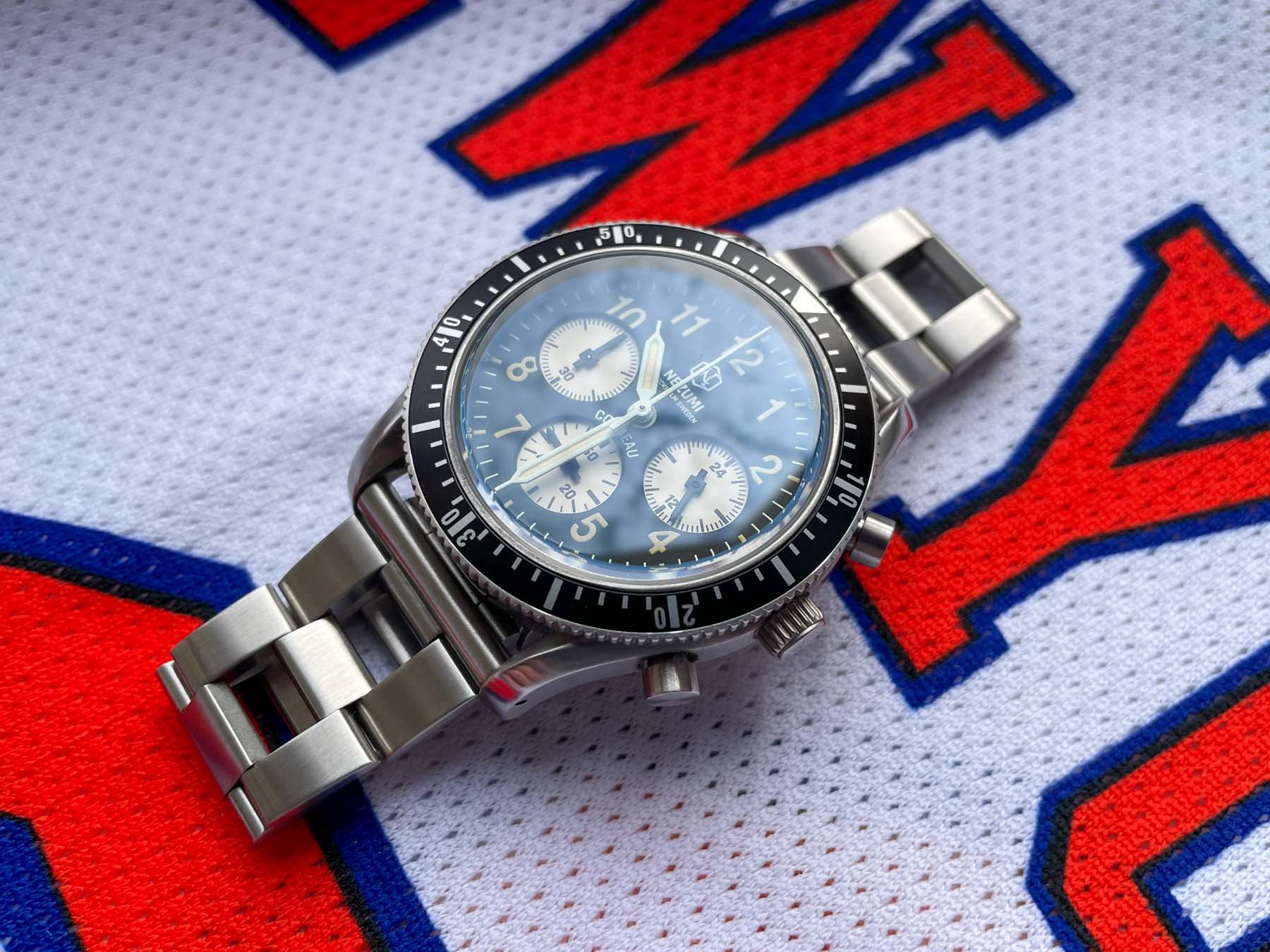 That's it! I hope you enjoy this bracelet if, of all Forstner's options, it is the one for you. I know there are some exciting things yet to come from the brand this year so keep your eyes glued to the official site (here) and the pages of Fratello for more news soon.
Follow me on Instagram @robnudds
This is a preferred position post. Learn more.