Ready, Set, Go! — The Fratello × Nivada Grenchen Racing Chronograph Is In Stock Right Now!
Available exclusively in the Fratello Shop
Summer is upon us, and it holds a special place in our hearts here at Fratello. Why, you may wonder? It's pretty simple: the sun graces us with its warmth, the outdoors becomes inviting once again, and most importantly, we're thrilled to announce the release of the remaining Fratello × Nivada Grenchen Racing Chronograph collection.
Brace yourself for an exquisite selection of timepieces as we proudly present five distinct dial variants. We have a total of 40 watches available in each color, resulting in a magnificent total of 200 pieces. Yes, the time has come to place your orders. The watches are available right now, and we anticipate an overwhelming response, just as we experienced during the earlier pre-order period this year. Waste no time; head straight to the Fratello Shop, and secure your timepiece!
But before you rush off, we can barely contain our excitement regarding this remarkable collaboration. It centers around a watch genre that holds a special place in the hearts of many — chronographs. Not only that, but our collaboration also features a hand-wound movement, paying homage to the distinguished vintage watches that Nivada Grenchen was renowned for. However, let's not get ahead of ourselves. Let's embark on this journey from the very beginning.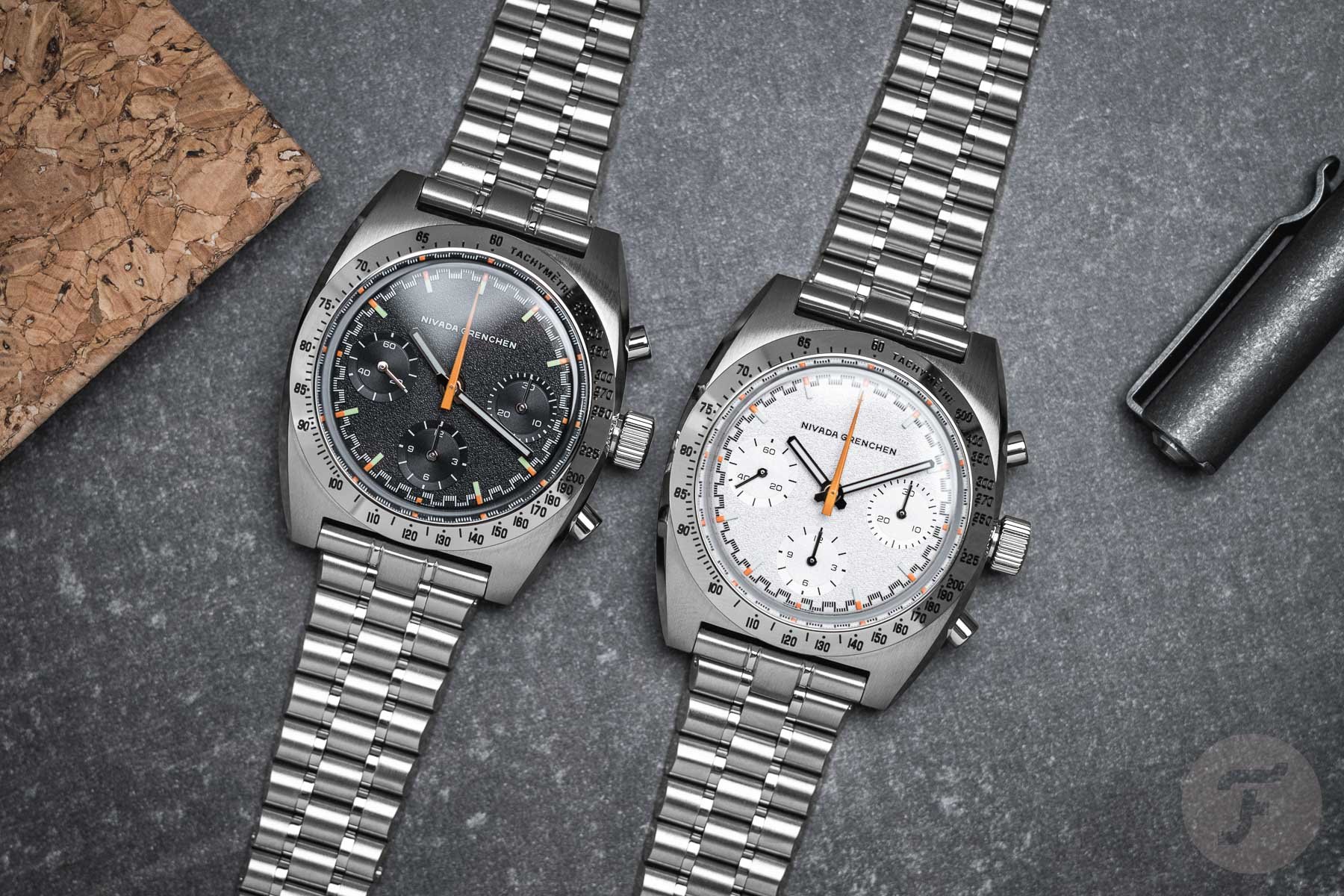 Five dials, one collection
Gracing the Fratello × Nivada Grenchen Racing Chronograph are five dials, each with a unique style and story to tell. We understand the impact a dial can have on a watch's overall aesthetic. That's precisely why we've gone the extra mile this time. For the first time in the history of Fratello collaborations, we're delighted to introduce five different dial versions. We present you with the classic black, the timeless panda, the captivating reverse panda, the alluring brown, and the clean and crisp white. There's a dial color or style to suit every individual, ensuring a perfect match for your personality. The iconic racing scale that unites them is lovingly adopted from a vintage Nivada model from the '70s. However, we gave it our distinctive Fratello touch by substituting red with an enchanting shade of orange. If it's a Fratello watch, it must possess that irresistible touch of orange!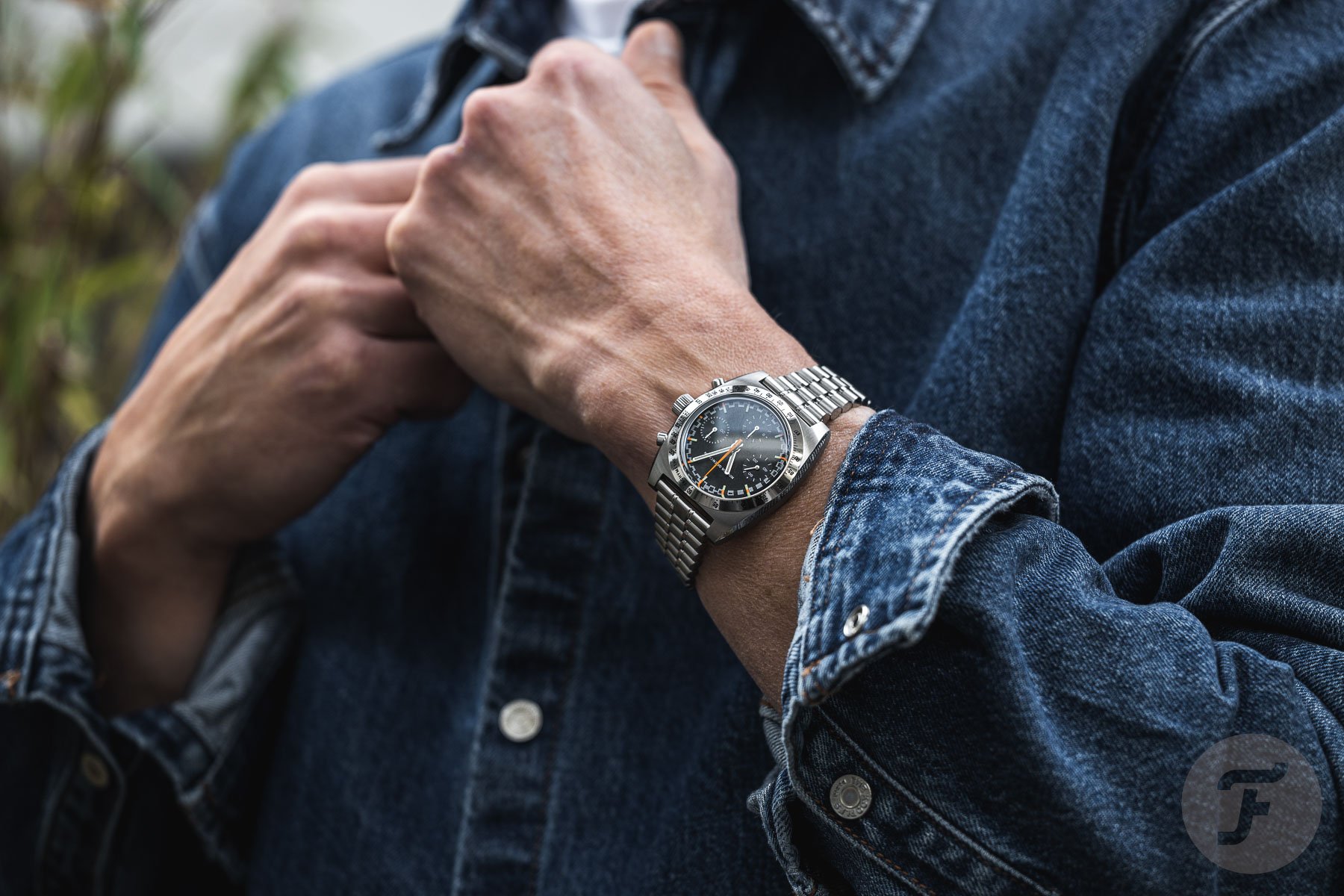 Comfort and wearability were paramount when designing the Fratello × Nivada Grenchen Racing Chronograph. Drawing inspiration from another gem in Nivada's vintage catalog, the rare Nivada Chronosport, we adopted its distinctive case shape to create the perfect home for our timepiece. We made slight adjustments while maintaining the vintage charm, such as opting for a steel tachymeter bezel and increasing the case size to 38mm. The result? A slim case measuring only 13.75mm in thickness with a lug-to-lug distance of 44.3mm, ensuring a comfortable and luxurious fit on nearly any wrist. The bullet-style bracelet, tapering from 20mm to 16mm at the buckle, is a special vintage touch that emphasizes the watch while maintaining an unparalleled elegance.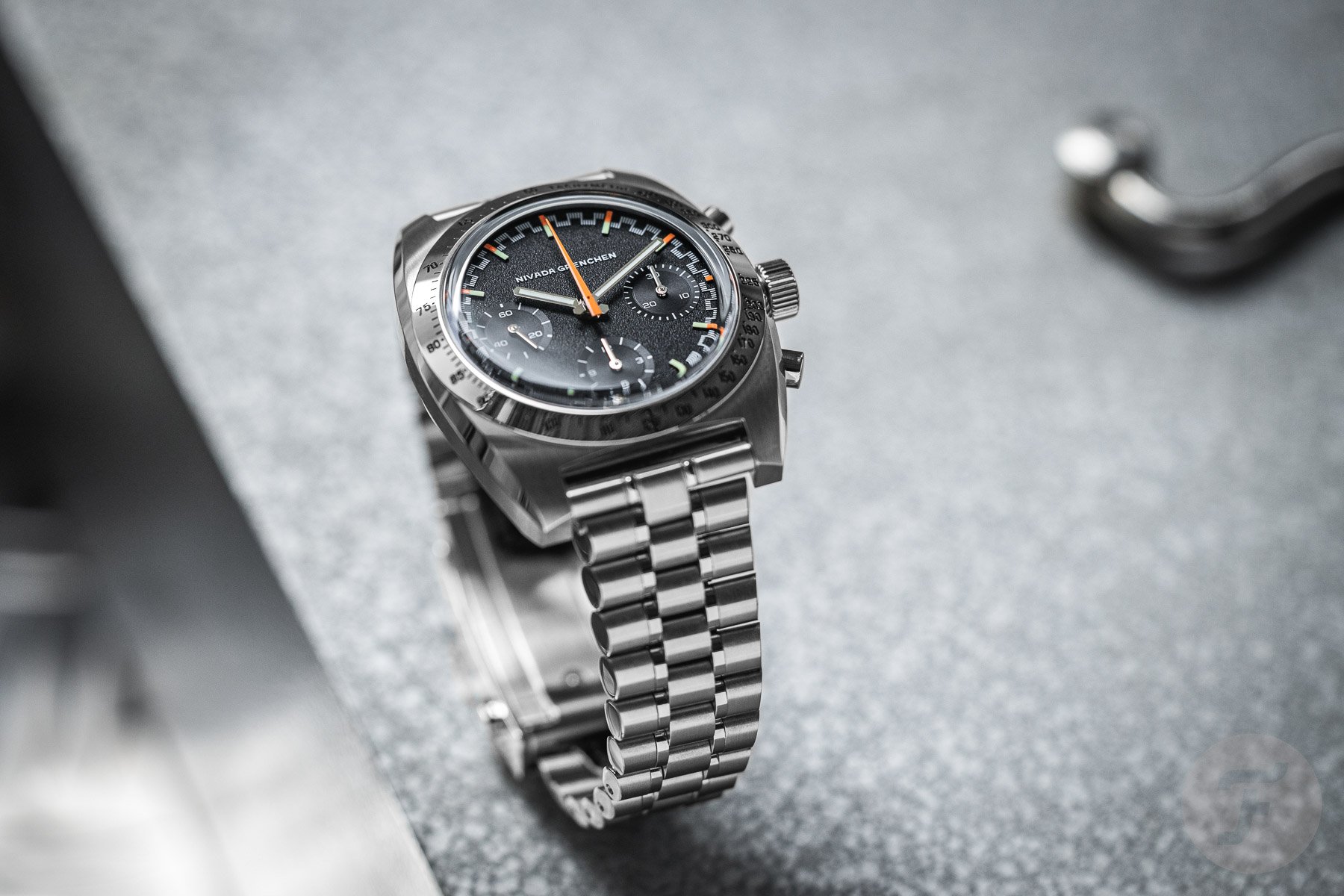 The Fratello × Nivada Grenchen Racing Chronograph
To create an authentic vintage-inspired timepiece, one must commit wholeheartedly. It's essential to embrace the essence of the vintage era without compromise. In the world of vintage chronographs, true enthusiasts appreciate and celebrate manual-wind movements. In line with this sentiment, we selected the exquisite Sellita caliber SW510 M b. The movement features meticulous finishing that you can admire through the sapphire crystal display case back. It also provides an impressive 63-hour power reserve, operates at a 28,800vph frequency, and incorporates 23 jewels. But let's not forget water resistance. Our Fratello × Nivada Grenchen Racing Chronograph boasts a water resistance rating of up to 100 meters, ensuring it's up to the task of accompanying you on any adventure.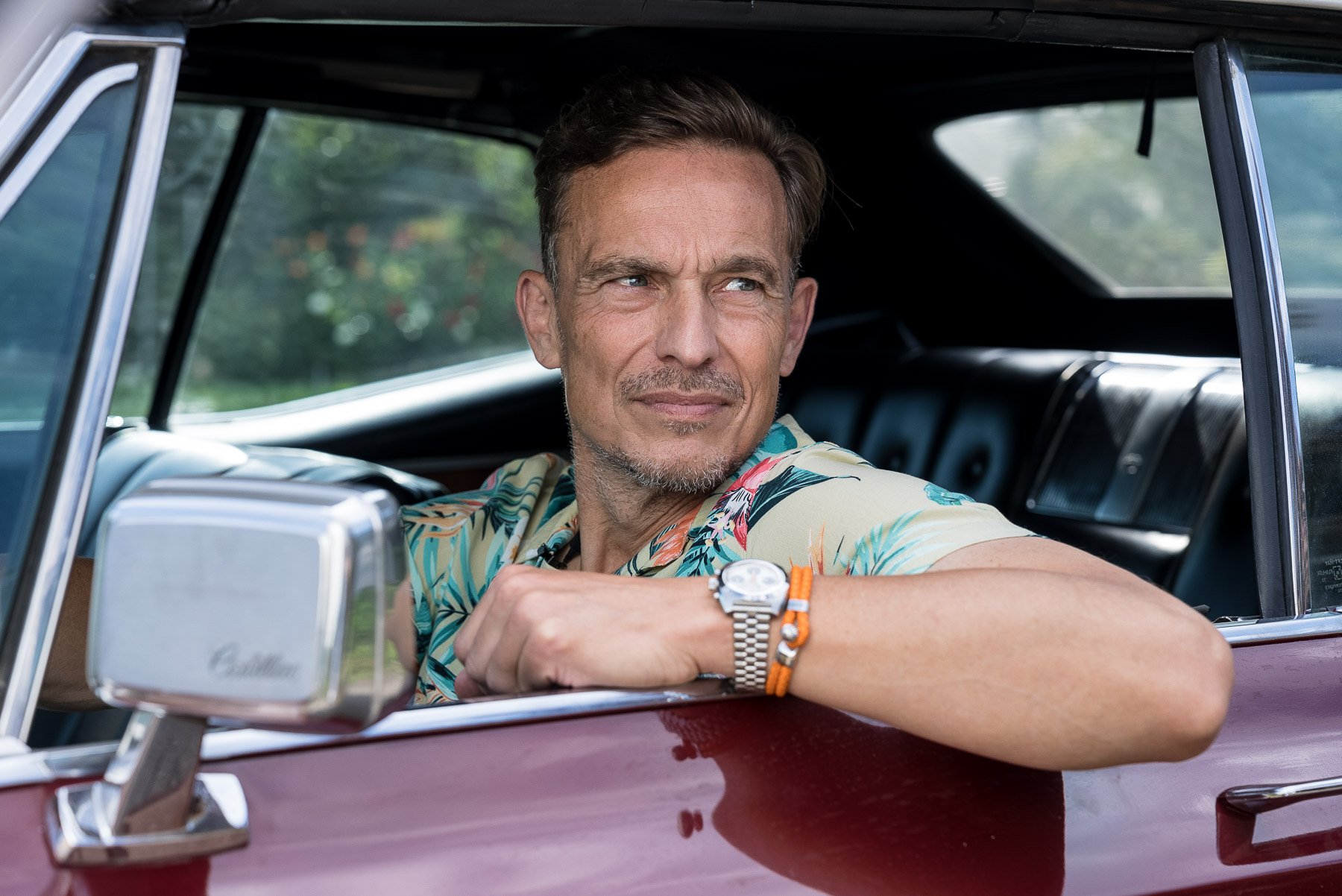 Be quick! Get yours now!
Now comes the moment you've been eagerly waiting for — the Fratello × Nivada Grenchen Racing Chronograph is available for immediate purchase. Remember that these final 40 pieces for each dial color are the last pieces available in this drop. Swift action is paramount as these exceptional timepieces are priced at €1,875 (excluding VAT). Waste no time; visit the Fratello Shop today to secure your preferred model. They are ready for shipping without delay!
We eagerly await your thoughts on this collaboration in the comments section below. Let us know which model you've gone for!