The Incredible Versatility Of NOMOS Glashütte Watches
Rob and Franziska discuss their favorite unisex watches in the NOMOS collection
A little while back, I had the distinct pleasure of recording a video with my partner in crime, Franziska. As an industry professional herself, she's no stranger to the pages of Fratello, having contributed articles of her own in the past. However, it is our shared association with NOMOS Glashütte that not only brought us together but also inspired this video. In it, we discuss how watches so often perceived for one gender can just as easily be worn by another, if only one is able to step away from the "new-old-fashioned" ideas of what constitutes a men's watch, a women's watch, and everything in between.
What do I mean by "new-old-fashioned"? Well, we take it for granted that "men's" watches are generally 38mm+ and anything beneath that is too feminine to be considered. But this "rule" is so modern, it isn't worth paying any attention to whatsoever.
There are no rules
There are some that take umbrage with anything under 40mm, for goodness' sake, but this is really crazy. I don't even care if you are a massive guy or girl: there are no rules to the size of watch you must wear. You can wear what you like and you can like to wear different things in different settings. I say that from the point of view of a small man (170cm tall, 16.5cm wrist) who wears a 56mm Casio Mudmaster GWG-1000 when battling his way through the wilderness and a 31mm Kienzle Markant while sipping brandy in front of a roaring fire.
And, yeah, I have a fireside watch — so what? It's nearly Christmas; you should have one too!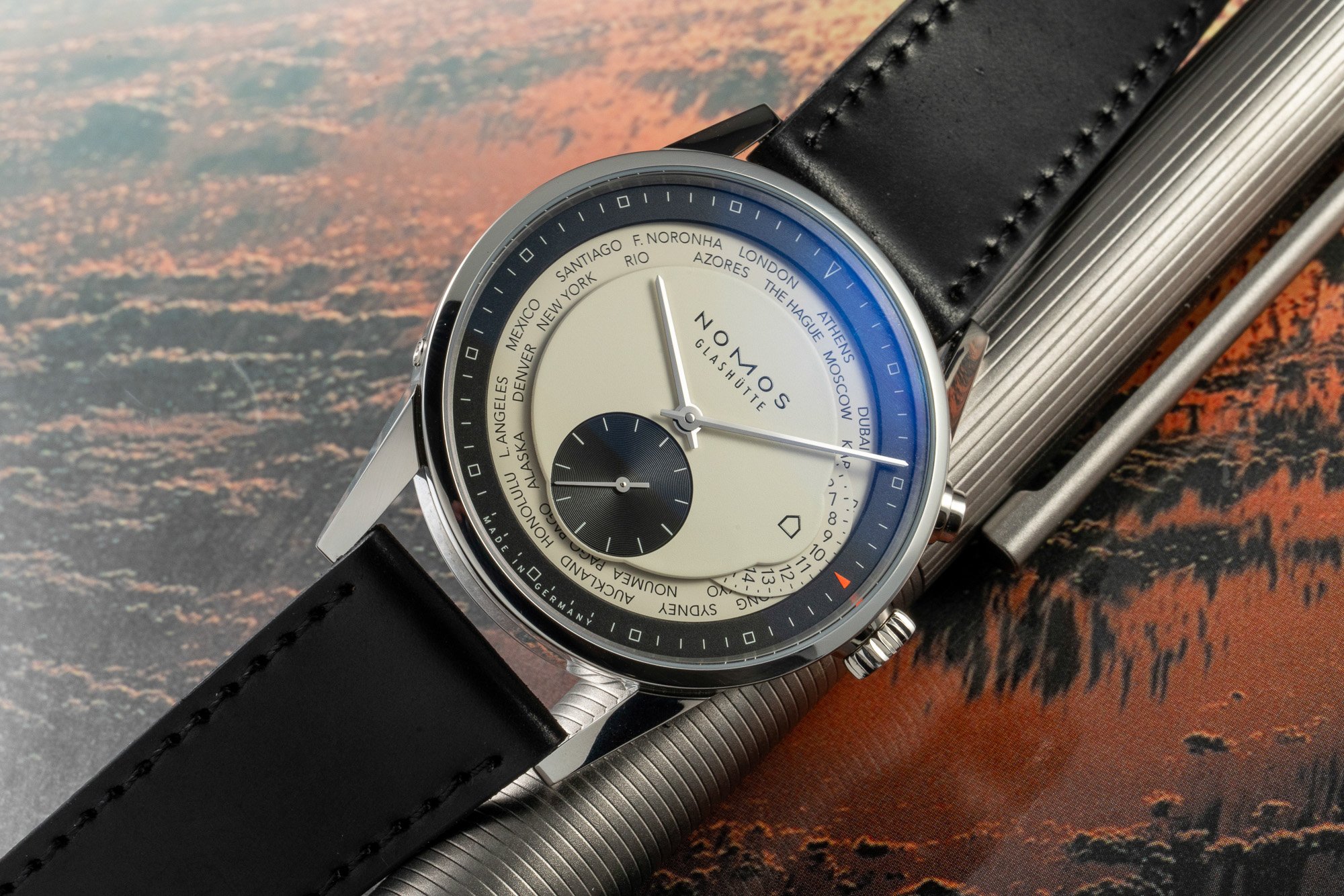 In fact, it was the approaching festive season that compelled us to record this video. At this time of year, more people than ever are looking to buy a watch for a loved one. We hope this video might broaden your search somewhat. You don't have to do what Johnny Instagram is doing. You should find your own way. There's a lot of fun to be had out there by experimenting with "non-traditional" watch sizes. We think that NOMOS Glashütte is one of the best brands for this. Within its ever-growing catalog, there are loads of minutely different options, which should help even the fussiest buyer triangulate their perfect ticking companion. Enjoy the video and, once you've watched it, head over to the official NOMOS Glashütte website to find out more.