The MING 17.09 Brings Two Flavors And A New Ordering Process!
The last of the 17 series bring touches from higher end MING models
We're always ready for a new MING release and today just happens to be the day. The new MING 17.09 is the last of the well-loved 17 series and it brings two colors as well as details from more expensive models. Best of all, there's a new ordering process that should help fans secure one of these pieces.
The MING 17.09 is here and like some of the brand's prior releases, it comes in two flavors. It also marks the end of an era because this will be the last of the 17 series of watches. We take a brief look at these watches from afar, but don't fret because we'll go hands-on in the next month.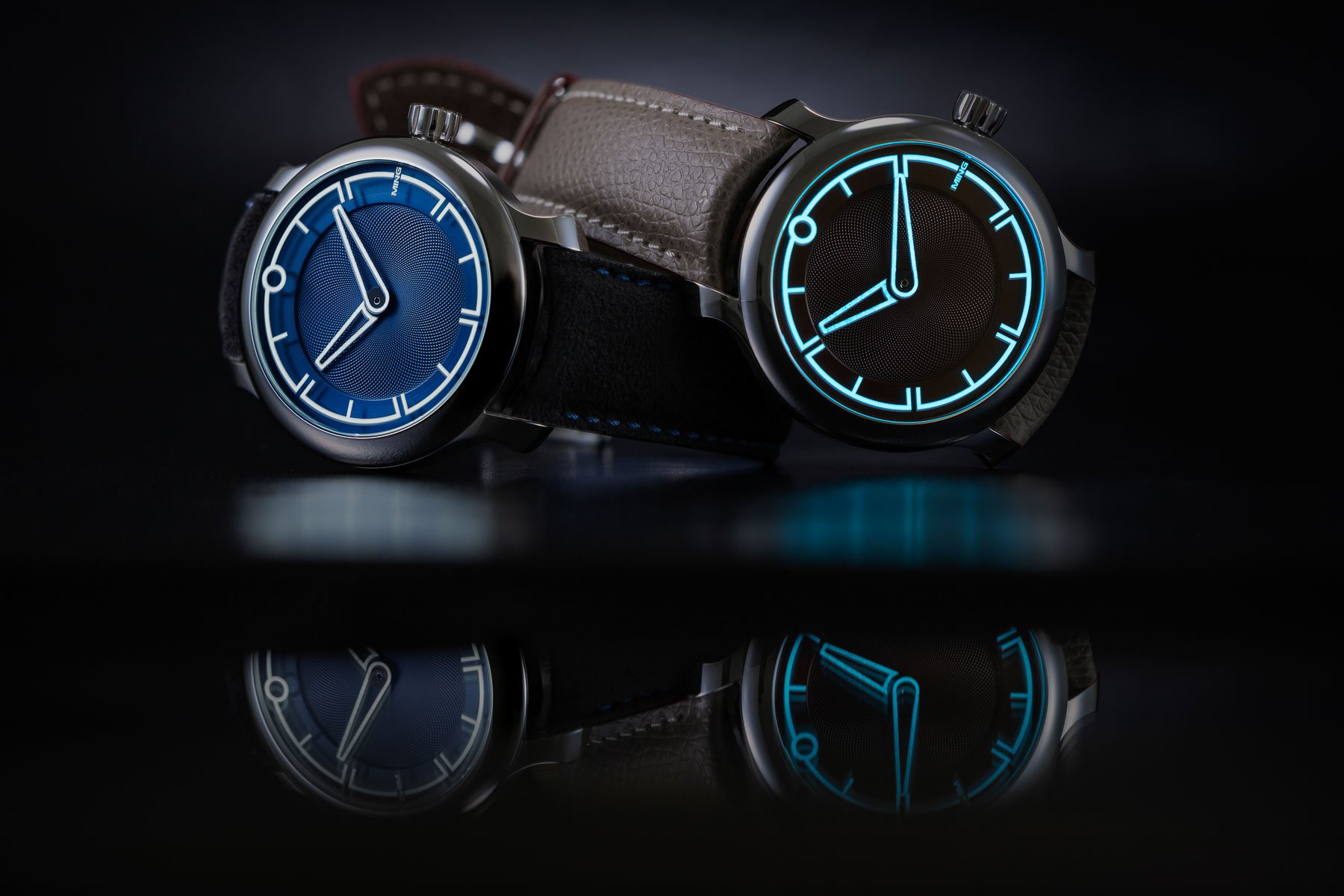 The MING 17.09
Before we begin, I should mention that the first MING I ever held was the 17.06 Slate model. I knew the brand from to some degree, but I think it was Robert-Jan who sent the watch my way. He had a feeling that it would be something I'd like — he was right. I remember begrudgingly sending the watch back after a couple weeks and I even asked about buying the prototype. Naturally, that was a no go, but I've faithfully ordered a couple pieces since then. I'm a huge fan of their designs, finishing, sizing, and even pricing. From what I see so far, the new MING 17.09 should satisfy as well.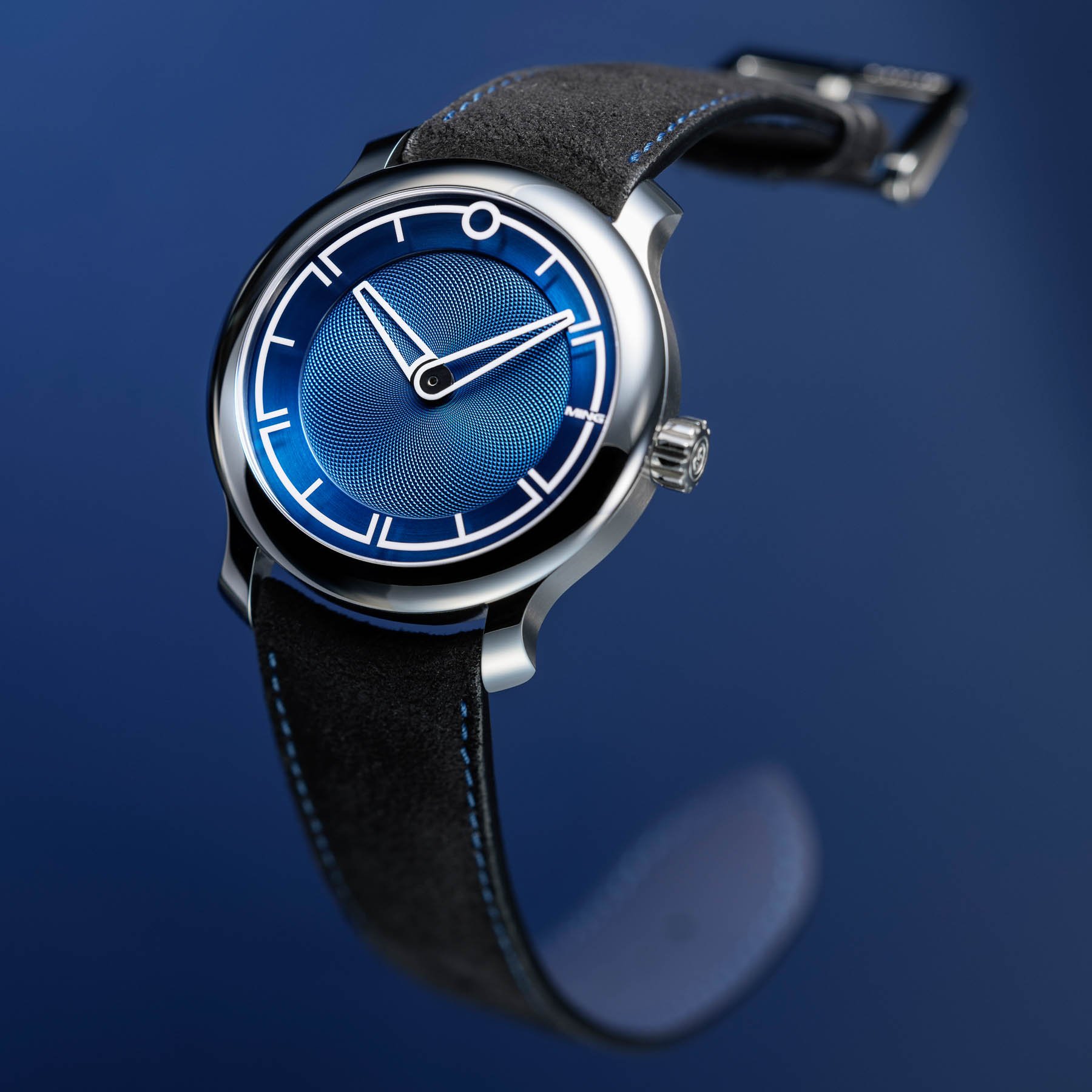 The basics
The 17 series has represented the most affordable models from MING. That means attributes such as an automatic movement and a solid case back held down by six screws. However, just because models like the new MING 17.09 are entry level pieces, they still bring a load of touches that help define the brand. Whether one opts for a blue or burgundy dial, expect a 38mm steel case with a lug to lug of 43.9mm and thickness of just 10mm. MING equips the watch with triple crown gaskets and that affords 100 meters of water resistance. Jean Rousseau Paris is back at work here with 20 by 18mm straps — textured calf in taupe for the burgundy and black alcantara for the blue. A notable high end touch from more expensive models is the inclusion of the nifty "flying blade" pin buckle.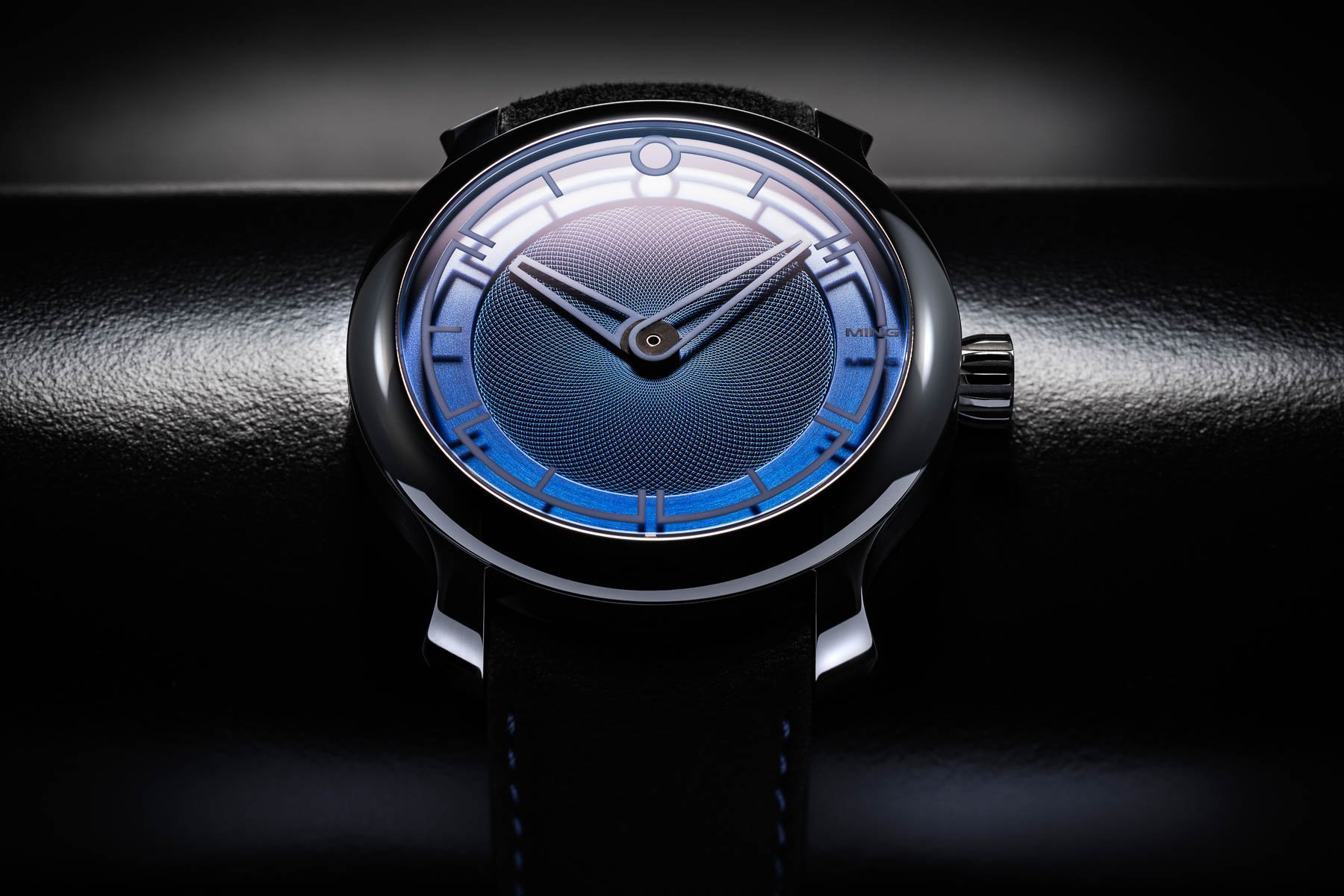 The dials
The MING 17.09 brings some real magic to the dial side of things. No matter which color option is chosen, the dial is a two-piece affair. The center gains a fine Clous-de-Paris texture while the outer ring is brushed in radial manner. That center section is stunning on its own, but MING just keeps piling on with additions you'd expect to see on watches from them that cost multiples more. The sapphire crystal is laser etched on its underside and filled with Super-LumiNova X1, which is a first for MING at this price level. Just look at that picture above and tell me that isn't fantastic? The hands also come from the recent 20.01 Chronograph and give the watch a bold, strong look. Finally, the case is slightly different due to new profiles on the lugs.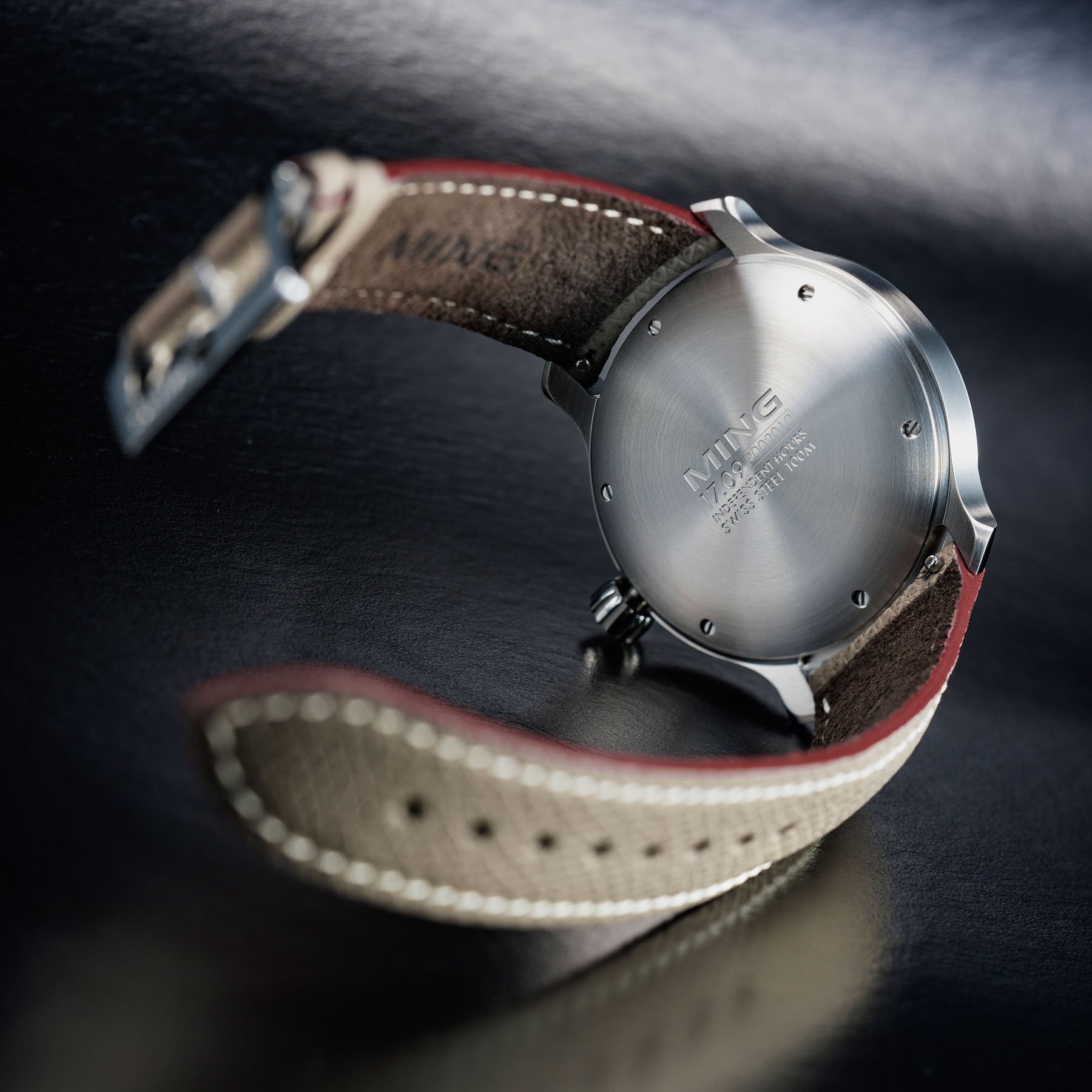 The movement brings a bespoke twist
For those who complain wildly about MING and their dependence on third party movements, the complaints can continue. However, Schwarz-Etienne helps out with the automatic based on a Sellita SW330-2 with 42 hours of power reserve. In a move that should please buyers, they've taken the first crown stop and added an independent hour hand adjustment. The second crown stop hacks the movement and allows both hands to be set per normal.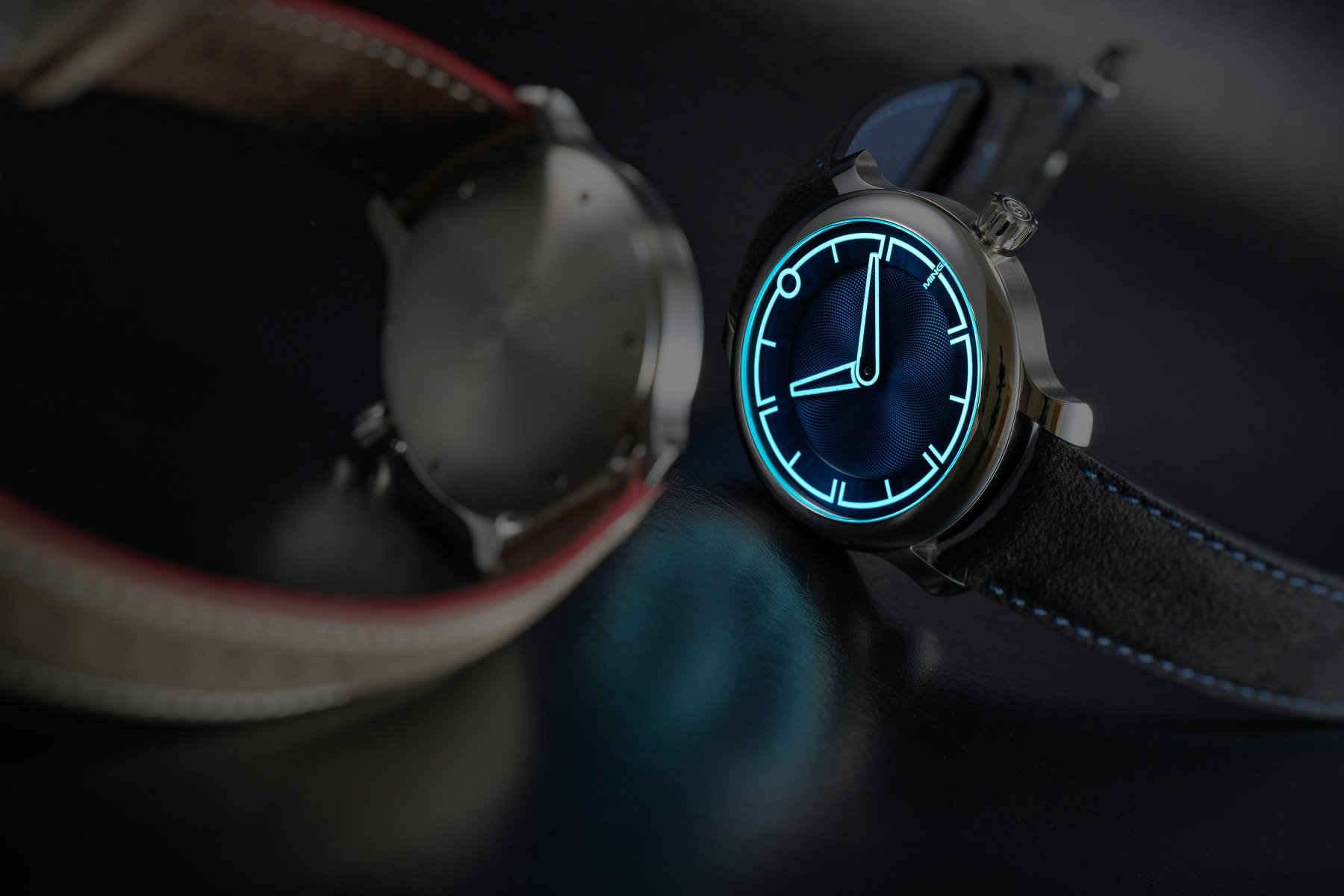 Pricing and thoughts
The MING 17.09 will retail for CHF 1,950.  The first batch will begin shipping in July 2021. If you can't tell from my comments above, I think this is another absolute hit for the the small, yet popular company. That dial plus the unique crystal look wicked to me and as a current MING owner, a blue one will hopefully make its way to my collection.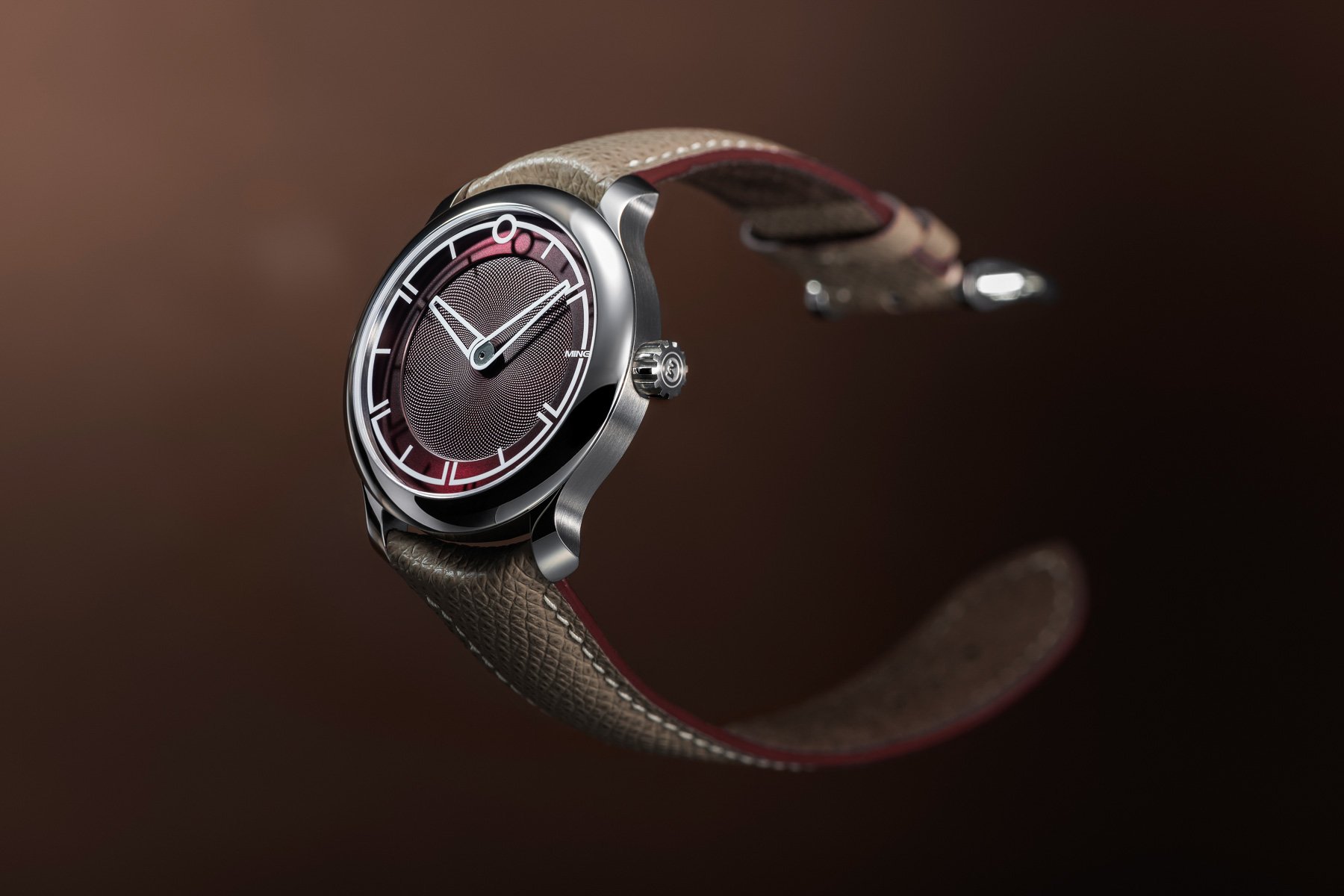 Availability
Regarding availability, things get interesting. There will be three opportunities to purchase the MING 17.09. Current owners will have the opportunity to buy one of 75 pieces of each color on April 14th. On April 15 at 1pm GMT, 150 of each will go on sale to the public. Finally, on April 16 at 1pm GMT, there will be an open 10 minute order window. If an order is placed during this period (a deposit will be required), the buyer is guaranteed to receive a watch. Let's see how this goes!
For more information on the MING 17.09, visit the brand's official site.
Watch specifications
Dial
Composite, two-part dial in metallic burgundy or blue
Case Material
316L Stainless Steel
Case Dimensions
38mm diameter, 10mm thickness, 43.9mm lug to lug, 20mm lug width
Crystal
Top sapphire crystal with double sided antireflective coating, laser etched indices with Super-LumiNova X1 fill
Case Back
Solid with six screws
Movement
Cal. 330.M1 automatic – based on the Sellita SW330-2, with independent hours, hacking 42 hours power reserve, 28,800vph, modified by Manufacture Schwarz-Etienne, exclusive to MING
Water Resistance
100 Meters
Strap
Burgundy dial - textured calf in taupe with brown alcantara lining, Blue dial - black alcantara with blue rubber lining
Functions
Time (HH:MM), independent jump hour via crown
Special Note(s)
Available July 2021