The New And Improved Contemporary Forstner Flat Link Is The Perfect Update For Your Omega Speedmaster
One of the best just got a lot (a lot) better...
"New and improved." I'll bet you've heard that before. How often is it just "sales speak" for "new and not really much different at all but we'd like your money, please, thank you very much"? Often, I'd say. Here though, in regards to the "new and improved" Forstner Flat Link, I can guarantee you it is both of those things in spades. And, thanks to that, it elevates the Flat Link to the cusp of my top three Forstner bracelets of all time.
Well, in reality, it cracks the top three on the "available" list. The as-yet-unreleased Bullet bracelet might muscle it off the third step if it had debuted already but, as yet, it is only available on Forstner's first watch, the A-12. The differences between the new and the old versions of the iconic Flat Link bracelet are many, various, and blazingly obvious, so allow me to run through them, blow-for-blow, before offering my final opinion on this very welcome improvement.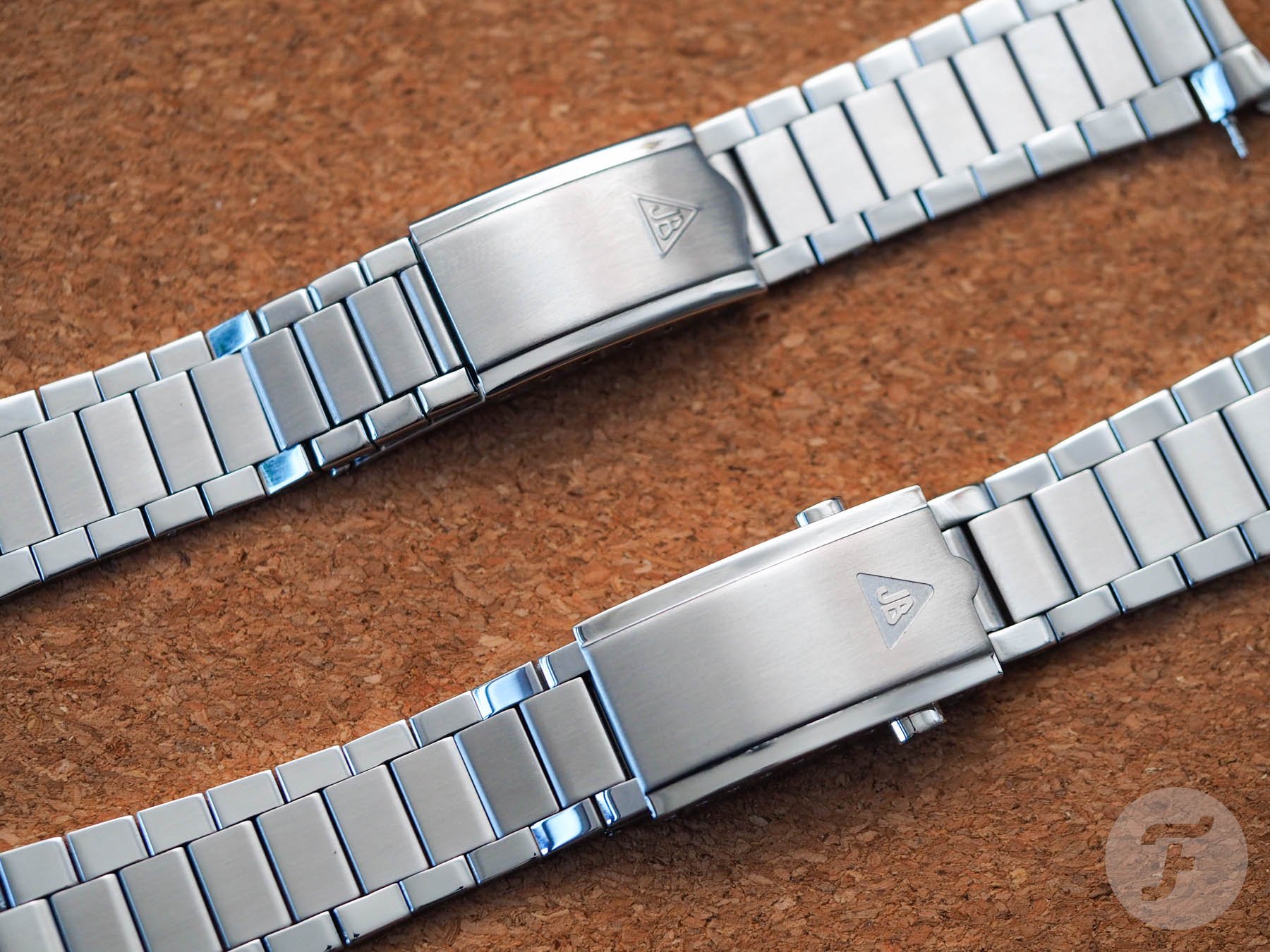 The Flat Link got thicker
If the original Flat Link (from Forstner) was a faithful recreation of the source material of the 1970s. This version, the "contemporary" Flat Link, is the 1990s party-boy model that spends its afternoons quietly juicing in the corner of the weight room before donning a tank top and Briko shades and taking its best girl down to the arcade for three hours of Pac-Man and a cheeky bottle of pilfered Hooch. While this bracelet may well sound like a grade-A douchebag, it is muscular, cool, and exactly what every girl dreams of knocking on her door and asking her dad if it can take her to prom.
Heck, I'd let it take me to prom.
The reason why is simple. While this version of the Flat Link may not be the most authentic or intellectually interesting, it is, quite honestly, the best yet. It takes the original idea and makes it better. It is stronger, feels more secure, has better finishing, and features such noticeable (and, quite frankly, undeniable) upgrades, that it should be regarded as the biggest in-collection leap forward taken by the bracelet brand thus far.
Those links I mentioned? They're now thicker. They've been bulked up from 2.5mm thick to 3mm thick. That's a lot more significant an increase on the wrist than it sounds on paper. The best bit is that the added thickness means adjustment just got a whole lot easier. Gone are the male>female screw bars that required excellent dexterity and two screwdrivers to remove. In their place, we have single screws (160 slot width) and threaded links. Oh, baby.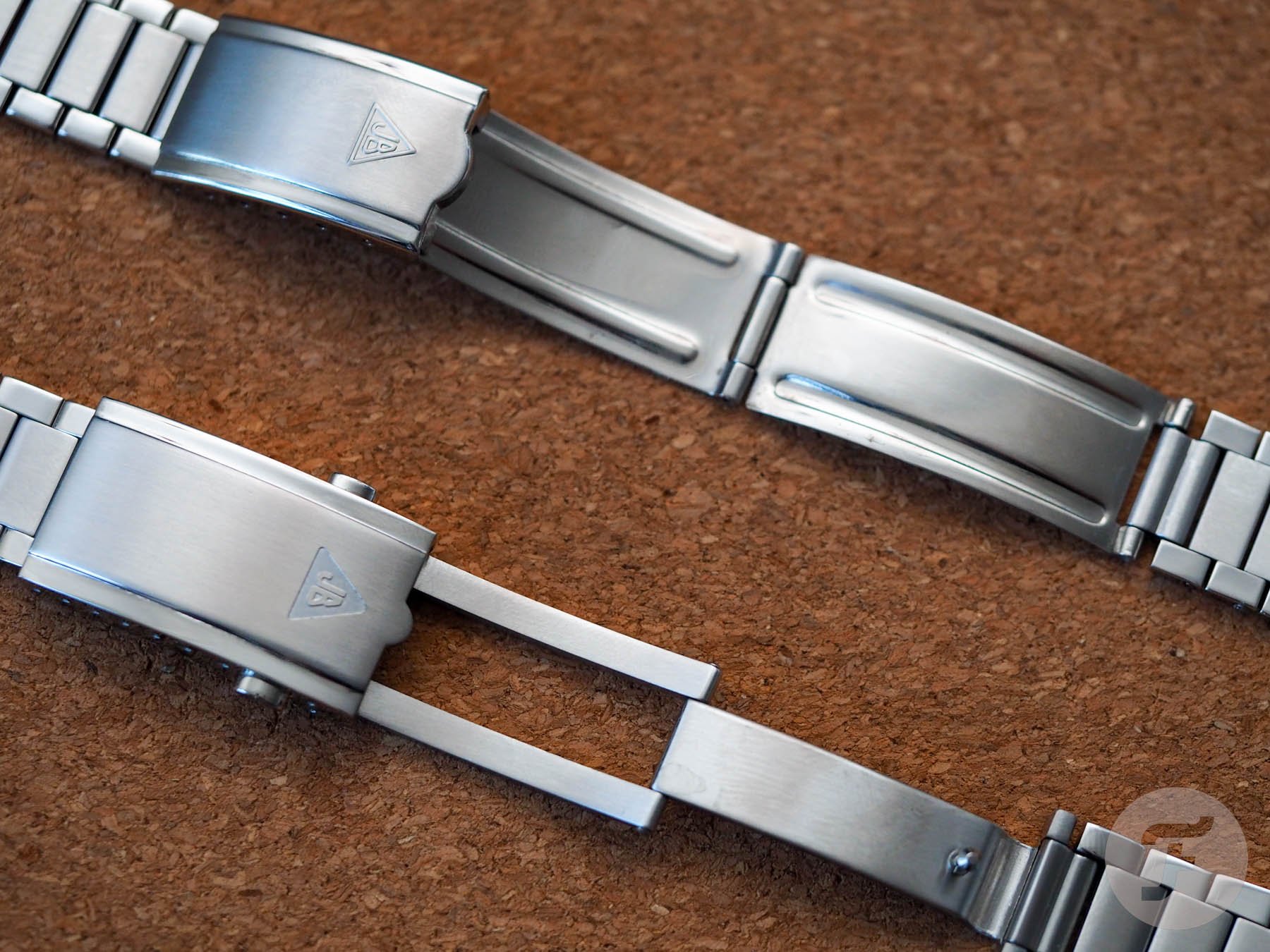 Buckle up
The friction-fit foldover buckle is gone. It has been replaced by a push-button release clasp. The logo is no longer stamped. Now it is deeply engraved. Furthermore, the clasp itself is no longer made of thin stamped metal. Now, we have a crisply machined, expertly finished buckle that feels like it can take a beating.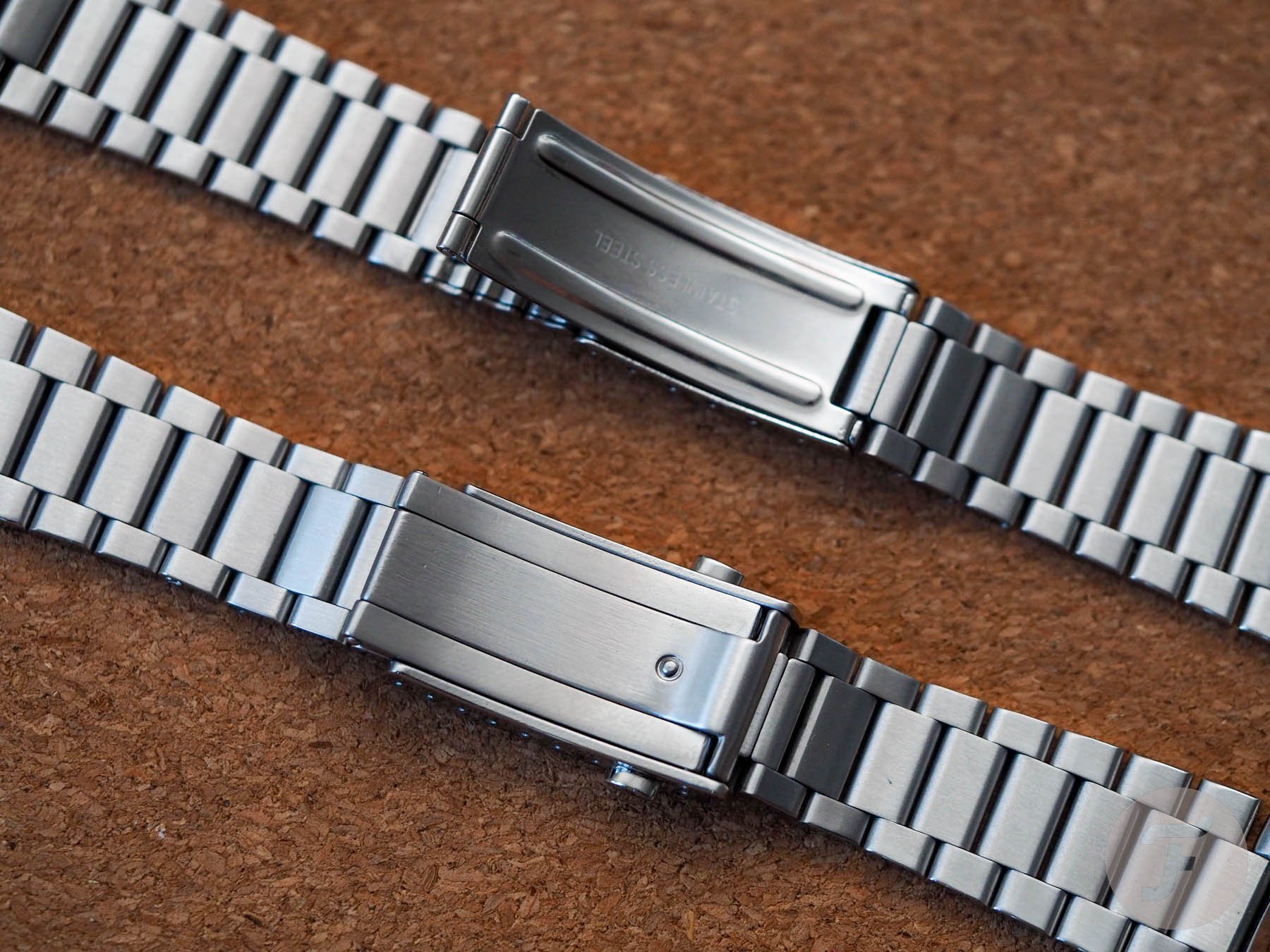 Up until this point, the only other Forstner I have with this kind of closure is the Bullet bracelet. As soon as the Forstner 1450 Presidents bracelet gets this upgrade it will likely overtake the Komfit as my favorite of all time because it is simply that good. It adds so much value to this new Flat Link over the old one I can barely put it into words. This upgrade almost doubles the value of the bracelet in my mind. Honestly, I can't wait for it to become standard throughout the Forstner catalog.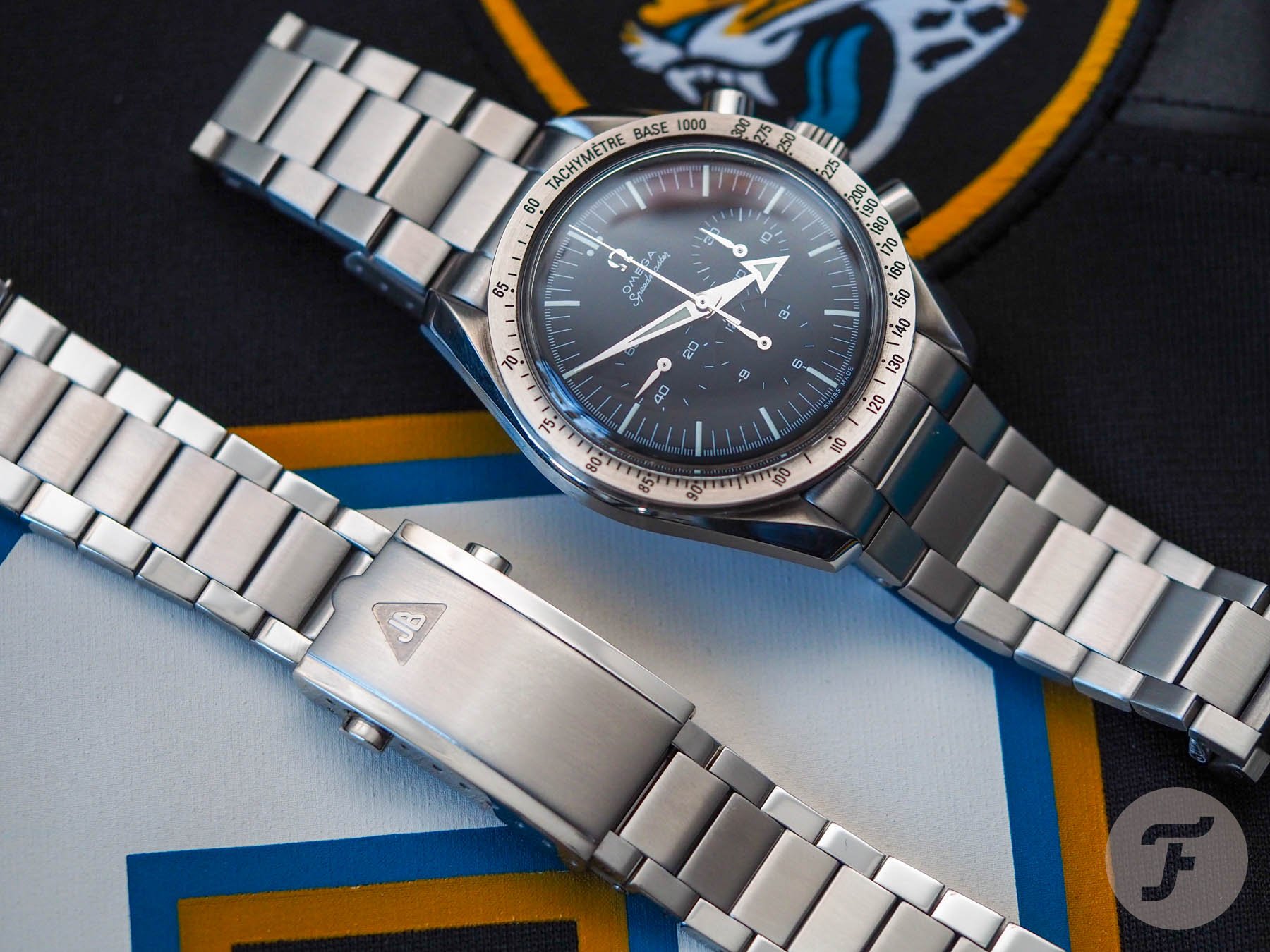 Not as…flat?
The old version of the Flat Link had very crisp-edged center links. The new version's thicker links have an ever so slightly more curved edge. I would say this is down to a more thorough brushing process that has simply "knocked off" the brusquer edge. I like the result. I'm a fan of heavily brushed bracelets because they just feel nicer on the wrist. This one, to me, catches the light in an attractive way and doesn't give away any of the tell-tale signs of poor finishing or cheap metal (there is no wobble in the reflection of the light as it passes over the links). Therefore, for me, this is another win.
View this post on Instagram
One criticism
To prove this is actually a review and not just a celebration of Forstner's brilliance, I should point out the one thing I don't like about this model. That is the tiny "nipple" on the top portion of the buckle. This exists so you have something to lever the buckle open with (the old version had a larger lip for the same practical purpose). Except, you don't need anything here now, because you don't open this buckle from the top; you open it at the sides by depressing the buttons and lifting up from there.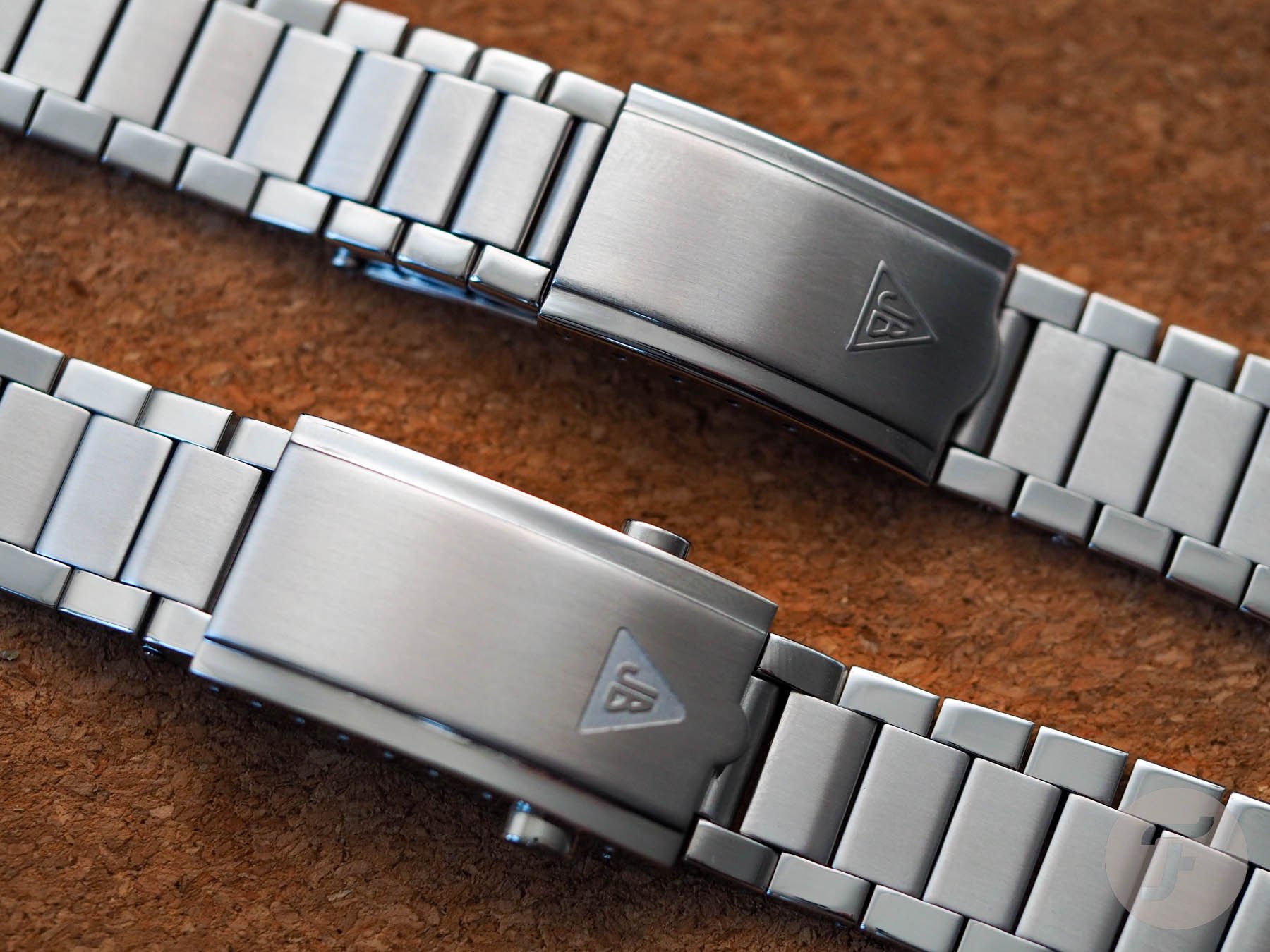 If this vestigial feature did no harm, I would think it fine from an aesthetic point of view, but it does have a tendency to rub on the center of the last link on the six o'clock side when you have the bracelet off and fastened. A small nit-pick? Yeah, it's ridiculously pedantic, but I'm mentioning it because a) that's my job and b) if someone else noticed it and called me out for omitting it, I'd look like a shill. And a shill I am not.
Stretch no more
One weird omission that I actually don't miss at all is the stretchy links at the end of the 12 o'clock side of the bracelet. I regarded these as one of the best aspects of the old version, but given the massive character shift of the new model, they don't feel necessary anymore. I think the key here is that the old version placed lightness and comfort front and center. This version is wholly different. In this iteration, the look is crucial, as is the sense of robustness given off by the build quality.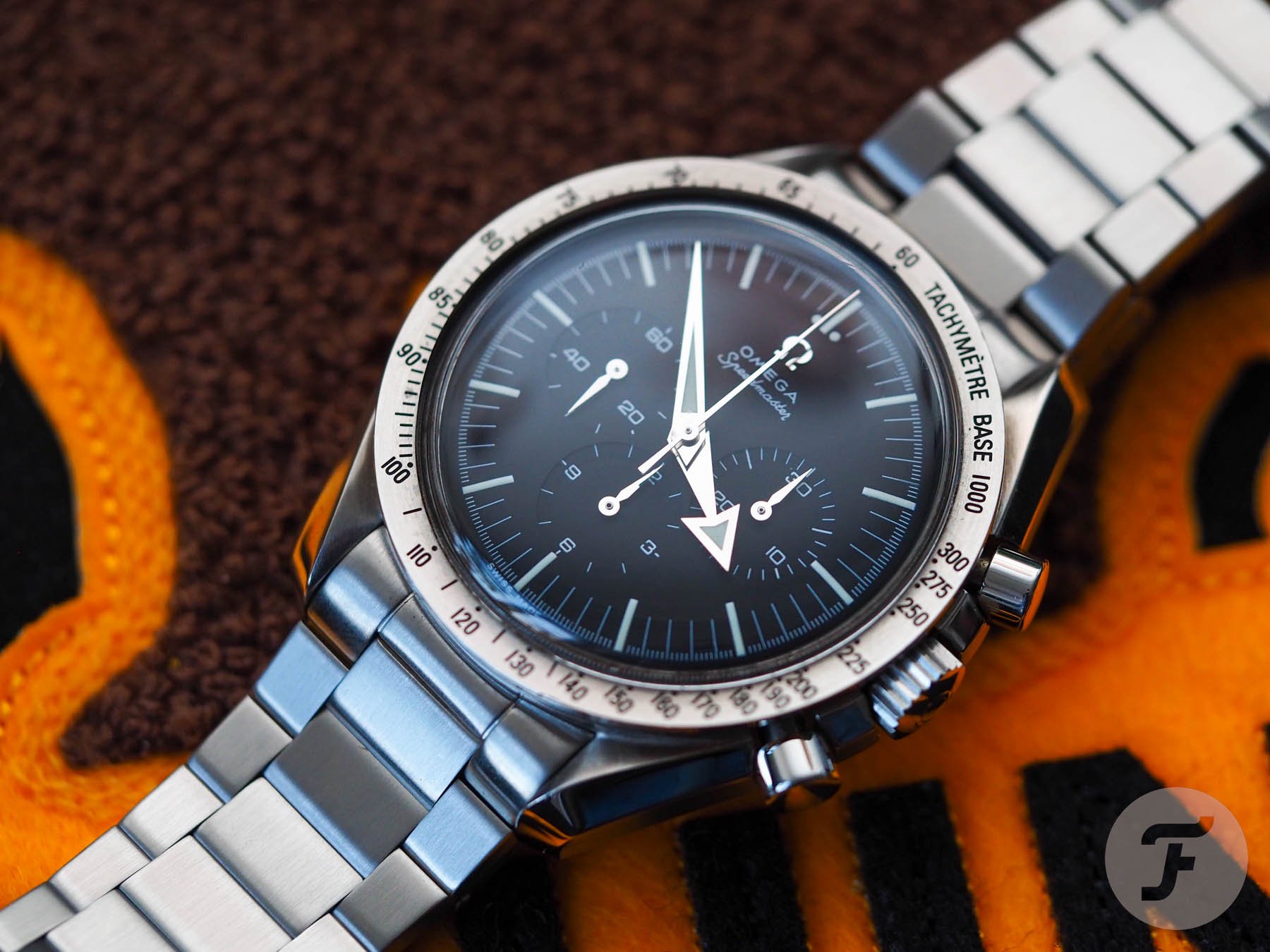 A note on fitting
This is a personal thing that I thought I'd share with you. I have a pronounced ulnar styloid. That's the bone that might, for some of you, stick out a bit on the "pinky" side of your wrist. What this means is that watches tend to slant inwards toward me when I'm wearing them. This is really nice because the watch face is naturally oriented toward my gaze. With a leather, rubber, or fabric strap, there is nothing to worry about when it comes to "fitting" the watch to my wrist as those materials will bend and break into the form of my wrist naturally. However, with bracelets, balance is key.
I have said before (and will say again) that I advocate uneven sizing of one's bracelets.  I often keep the 12 o'clock side longer than the 6 o'clock side. This has the effect of leaning the watch toward me and keeping the buckle in the center of the underside of my wrist (two things I like). With this bracelet, for example, I removed six links. On the brushed version of the Flat Link, I removed three from each side. On the brushed-and-polished version of the Flat Link, I removed four from the six o'clock side and just two from the 12 o'clock side.
Needless to say, the latter of the two fit far better. This might not be relevant to your wrist shape, but if you've ever noticed your watch sitting uncomfortably or moving around too much on your wrist despite the bracelet being correctly "sized", play around with its weighting. It might help with your wearing experience.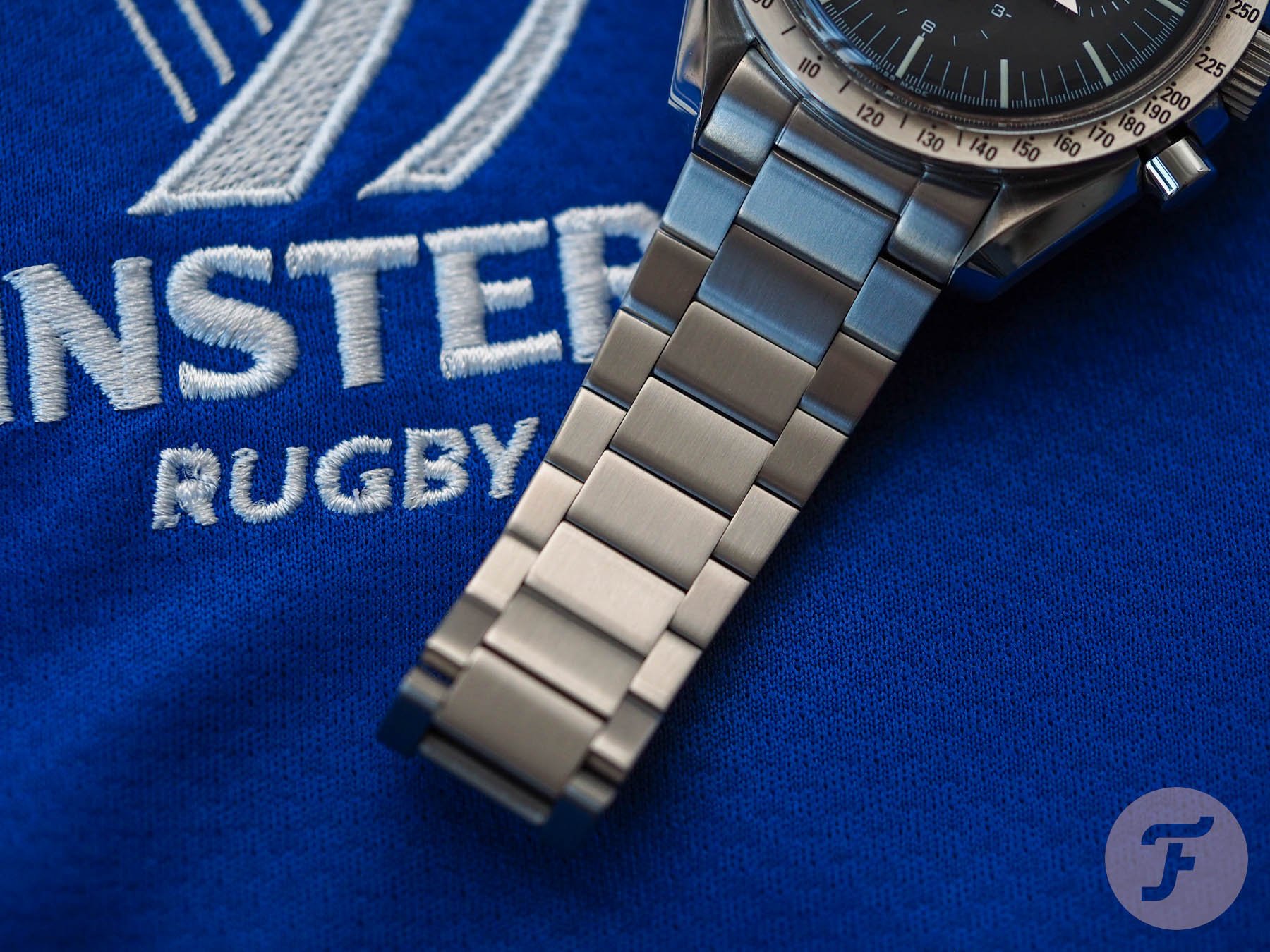 What do I think?
This is a massive improvement. In fact, it's such a huge jump up in quality and such a different kind of bracelet, I would advise current Flat Link owners to buy one of these and try it out. Don't feel like you're buying the same thing twice. You're not. These are both Flat Links, but only in name. One is a traditional "lite" version. The other is a hulking beast of a bracelet, capable of transforming any modern Omega Speedmaster into a vintage vixen.
At $185, the new contemporary Flat Link is a steal in steel.
And that's the great thing. This new and improved Flat Link is not really a vintage bracelet. But neither is the modern Speedmaster Professional you were wearing on the old Flat Link. I personally think this new model harmonizes better with Omega's modern collection but still affords you the vintage vibe you no doubt sought when buying the original (which did the job but in a different way). And if you want to wear this model on your Seamaster, fear not: specialized end-links are available so that is eminently possible. At $185, the new contemporary Flat Link is a steal in steel. Until the milled clasp makes its way to the 1450, this one will be staying put on my Broad Arrow, and I suggest you all give it a whirl for yourselves. Learn more about Forstner here.