The New Garrick S6 Is The Customizable Proof Of A Renaissance For British Watchmaking
A bespoke style chameleon with a classic twist
The Garrick watch company, headquartered in Norwich, is run by Dave Brailsford, and it is one of the brands surfing the wave of resurgence in British wristwear. The new Garrick S6 is unlike watches from tool masters Bremont and hot-collab king George Bamford, playing on more classical strings. Last year was a quiet one for Brailsford's bespoke brand, except for a strong collaborative effort with Fears. These two brands and Farer take inspiration from a more formal elegance in vintage watches, with some very British touches.
Call Garrick eccentric, but you can't ignore the bold nature of the signature handset on its S4 and S6 models. What makes the brand's low-output pieces so different from other small, micro, and boutique brands is the personalization aspect. Except for brands offering perhaps a choice of sizes, straps, and bracelets when ordering, the more profound sense of creating your watch is almost unique, except for perhaps Sartory Billard the bespoke departments and five-figure sums of grail manufacturers like Vacheron.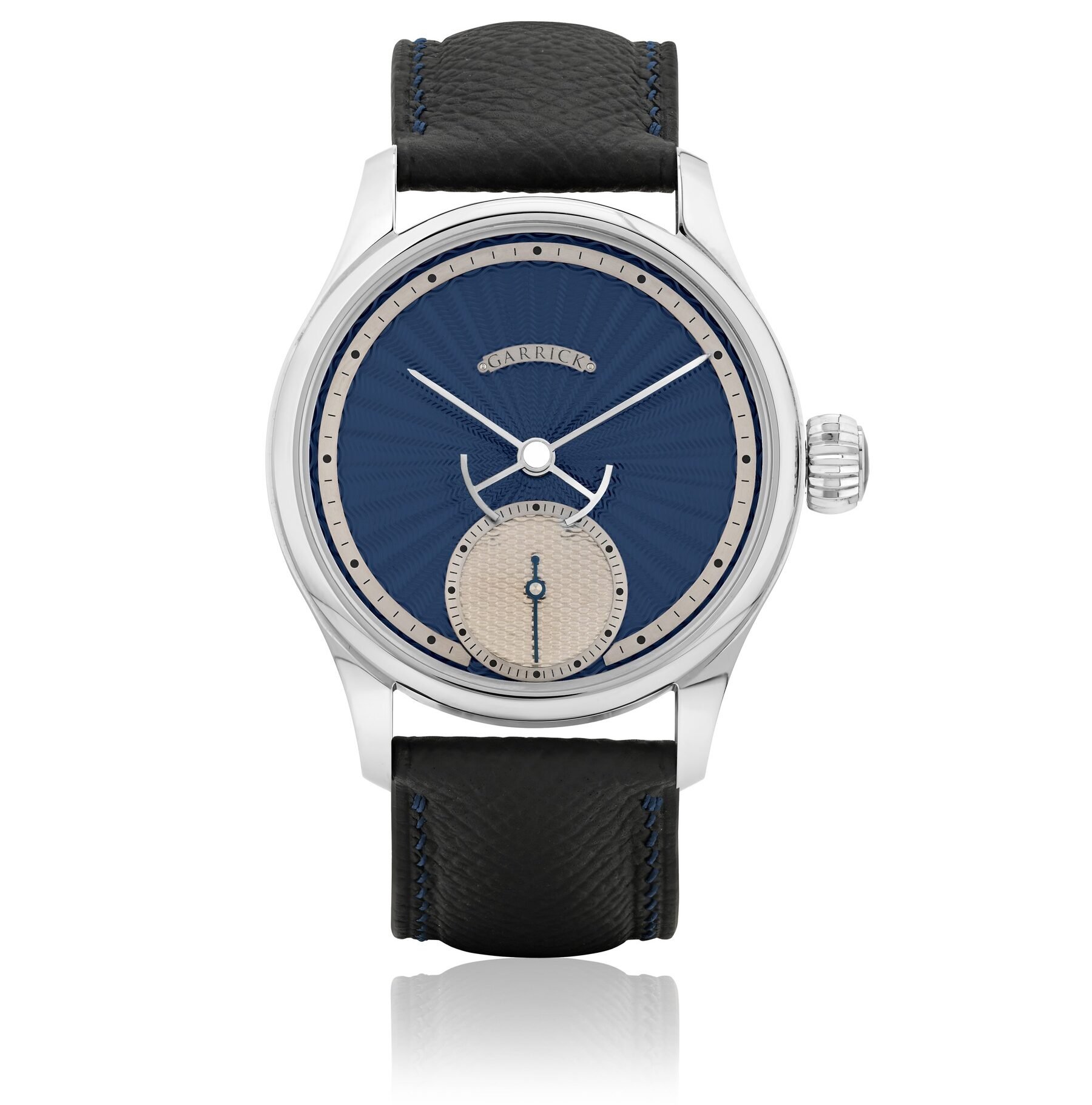 The S6 and how you can make it personal
Let's start with the basics, and already here you get a sense of a different thought process than most small brands. What sets the latest version of the S6 apart is the vast scope for your alterations based on handcrafted watchmaking techniques. And that includes both dial design and movement finishing, no less. The case is a time-honored Calatrava-esque design, slim at 10mm with a 42mm diameter. This comes in 904L with polished top surfaces and delicately grained sides. The S6 is a tempting blend of classicism with sharp modernity, from guilloché maximalism to a more Germanic dark minimalism. My only wish would be a more medium-sized 38mm or 37mm version. The large dial surfaces will make a watch wear larger, especially with lighter dial tones. Although the hand-finished dials deserve a decent-sized canvas, 42mm is quite significant, even if sweeping lugs make it ergonomic.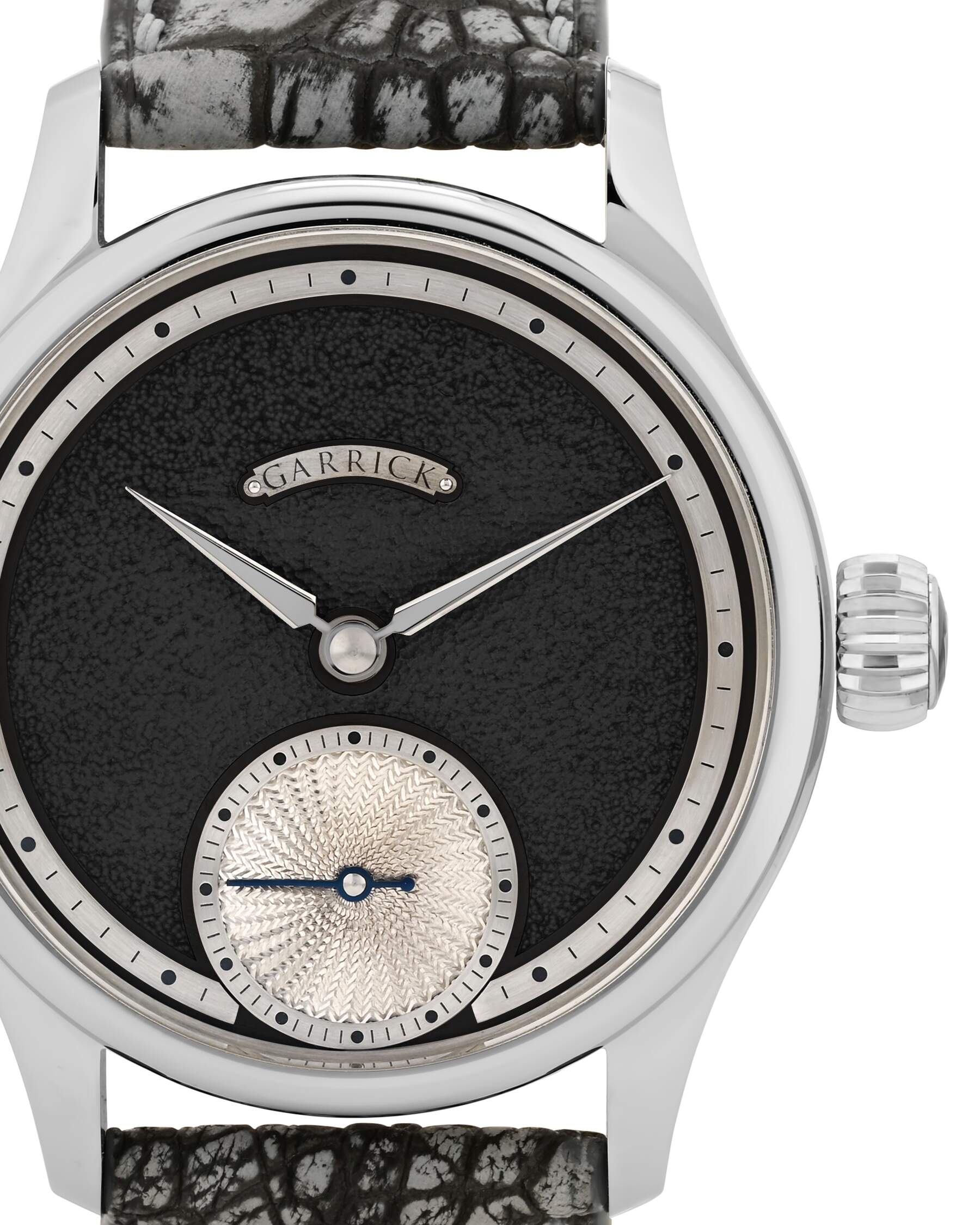 Options, options, and more tempting options
I do love colors, but this time, I am inexplicably drawn to the spare monochrome of the black versions. Each of the colors, ranging from a suave silver gray to burgundy, blue, and salmon, are available in three finishes. With frosted, hammered, or guilloché dials available, the choices are already wide even before the choice of hands. Granted, each dial has the same basic design (well, basic in a rich, handcrafted sense) with time shown on a steel chapter ring with hand-filled lacquer markings. This is echoed in the running seconds register at 6 o'clock. The beauty in the S6's dial is that there is an inherent and proportionate balance, which you can take in whichever direction you fancy. A choice of spear hands makes a serene aspect of elegance on the darker frosted dials, while the Garrick calling card of hammer-shaped hands transforms the image.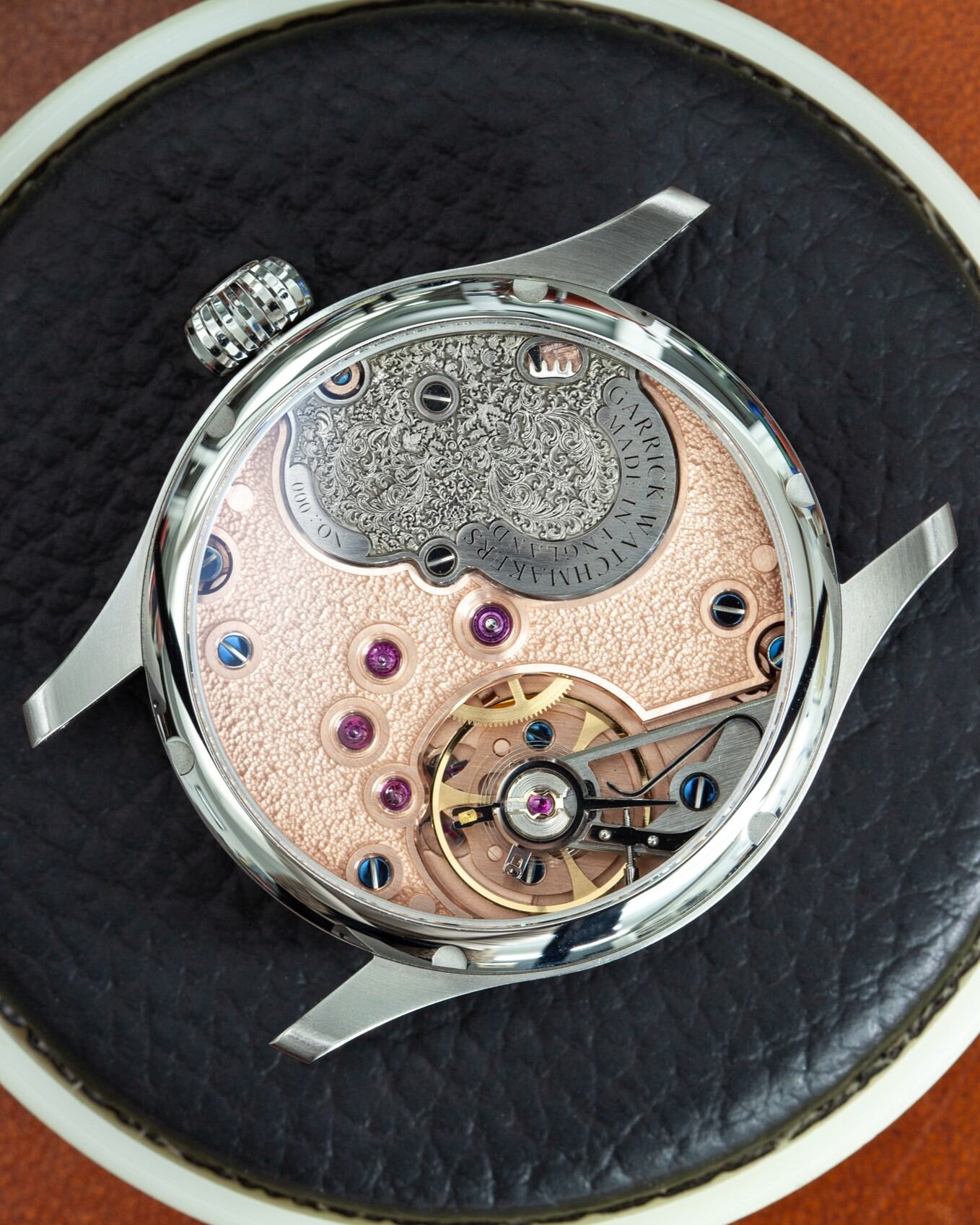 What about the movement?
The S6 is perhaps a more quietly spoken version of the Garrick language we know from the S4. That watch might be a more elaborate statement, but the ETA 6498-based Calibre BF03 doesn't hold back on the flourishes. The movement is also personalizable to add more confusion to your already choice-filled mind. The Garrick watchmakers have spent considerable time making the BF03 their own movement. This is also echoed in similarly tempting choices to the dial variety. There are key features like a swan-neck regulator and a skeletonized balance cock as well as an engraved cover for the barrel and crown wheel.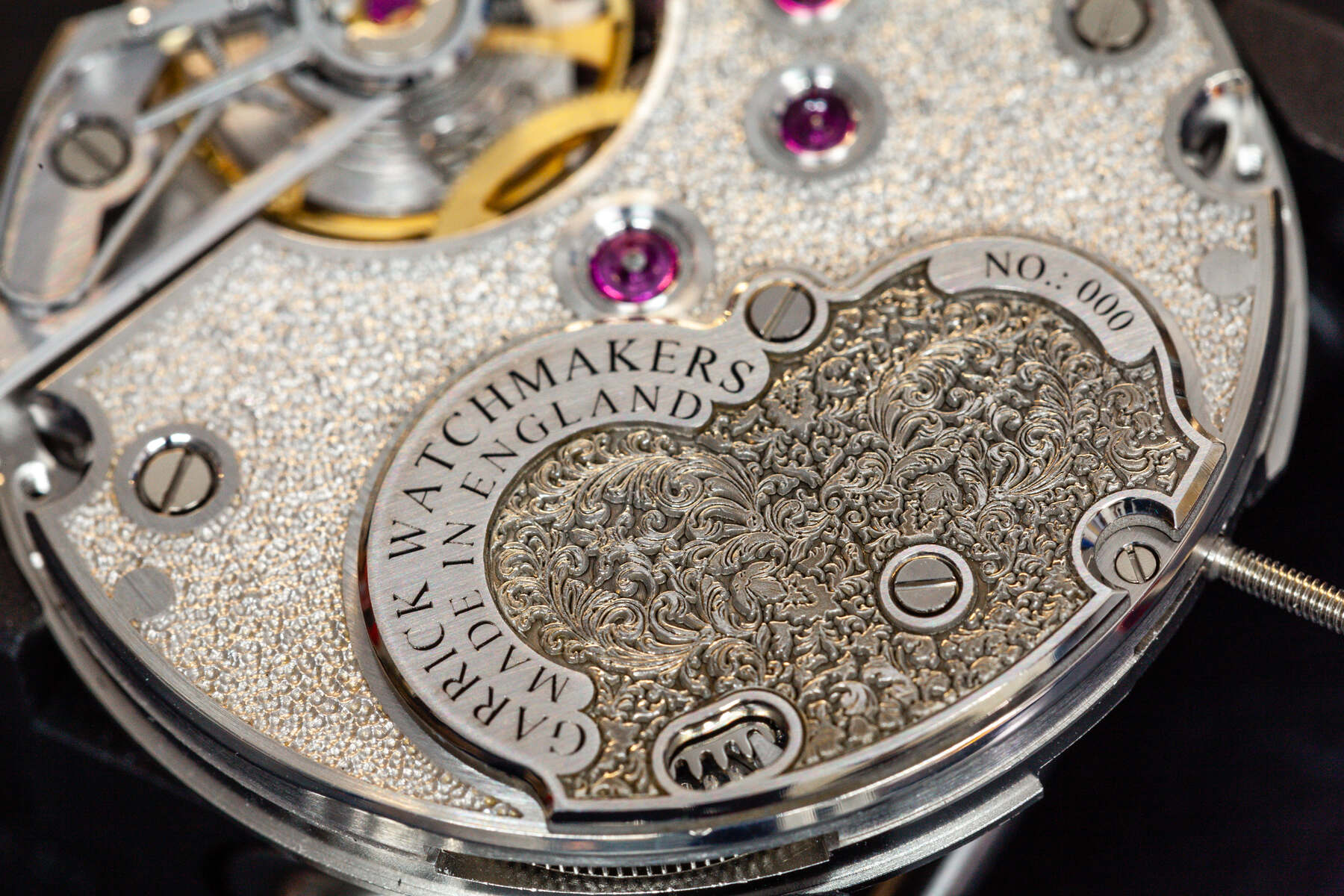 The large movement bridge is made in-house and can be customized with a variety of finishes, including gold plating. With a Glucydur balance wheel, the movement is regulated to a maximum deviation of +5 seconds per day and beats at 21,600vph. Starting from £5,412 ex.VAT directly from Garrick, this is pretty good value for a bespoke watch. One of the most fascinating aspects is seeing your watch being assembled. This is made possible through updated pictures viewable via a client portal on the Garrick website.
So, Fratelli, are you tempted by a British bespoke choice for around €6,000? Let us know in the comments below, and let me know your fave combo for the new Garrick S6.
Find me and follow me: @thorsvaboe