The Renaissance Of British Watchmaking In 2022 — The Best From Bremont, Fears, Vertex, Farer, And Bamford
I'm finding cause for celebration, and not just because I consider myself half-British
You know that I'm Norwegian. It's a given with that Norse god's name that brings me nothing but embarrassment. I mean, I don't ski, fancy glacier climbing, or even enjoy nature much either. But never mind, my dad has been living just outside London for 40 years, so I consider myself half-British by proxy. But that is only one of the reasons I'll happily fly the flag for the rapid rise of watchmaking on the Isles. I'm well proud of the strong British players in the watch game. Furthermore, unlike the ubiquitous, trend-following retro divers and big sports watches, each of these brands manages to bring something new to the table. So I claim that 2022 has been the year of British watchmaking
From the tool watches of Vertex and Bremont to the vintage of Fears and Farer, a British language of watch design shines through. Rich pickings abound, and God forbid anyone tries to stop the barrage of creativity from the mind of George Bamford. British watchmaking used to have a wide gap between cool microbrands like William Wood and the bespoke beauty of Roger Smith OBE. But this year, there is no need to leave the isle and travel to Switzerland. Mid-priced brands make for a colorful, complete portfolio of homegrown wristwear. So if my claim seems far-fetched, look at these different takes on the horology of our times, all speaking their own language of cool.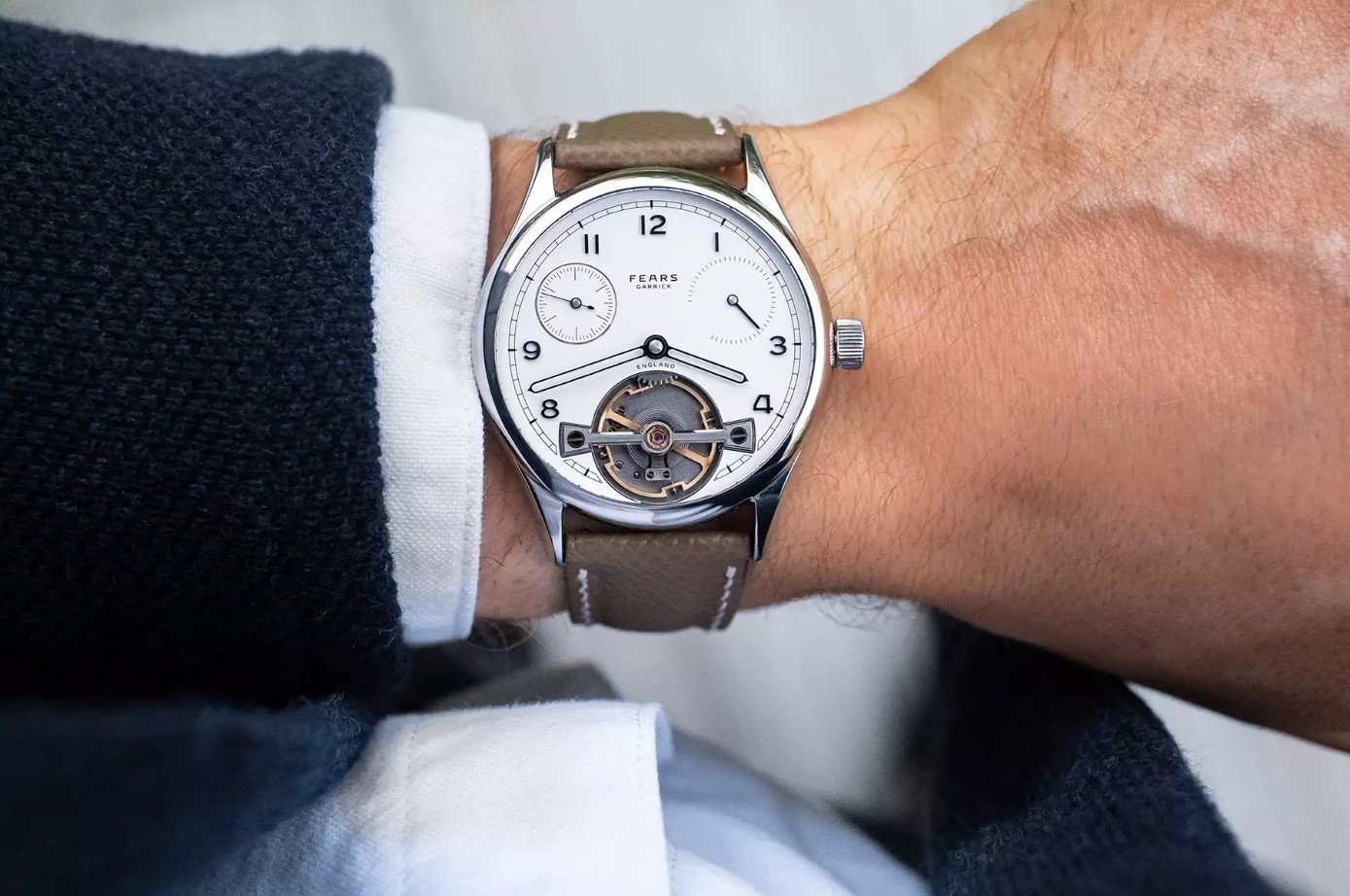 The Fears Garrick
Known for his consummate style, Nicholas Bowman-Scargill is on point for the new wave of British watch manufacturers with his family brand. The Fears lineup features traditional styling and is spot-on for today's vintage resurgence but with a more elegant focus. The same can be said for the timepieces of the small British brand Garrick, and that means only one thing: the Fears Garrick had the potential to set the collaboration bar high this spring. I would say that we have had our fill of 1960s romance; instead, this suggests complex 19th-century marine chronometers. Yes, I'm talking about timepieces from the 1800s when British watchmaking was at its historical peak.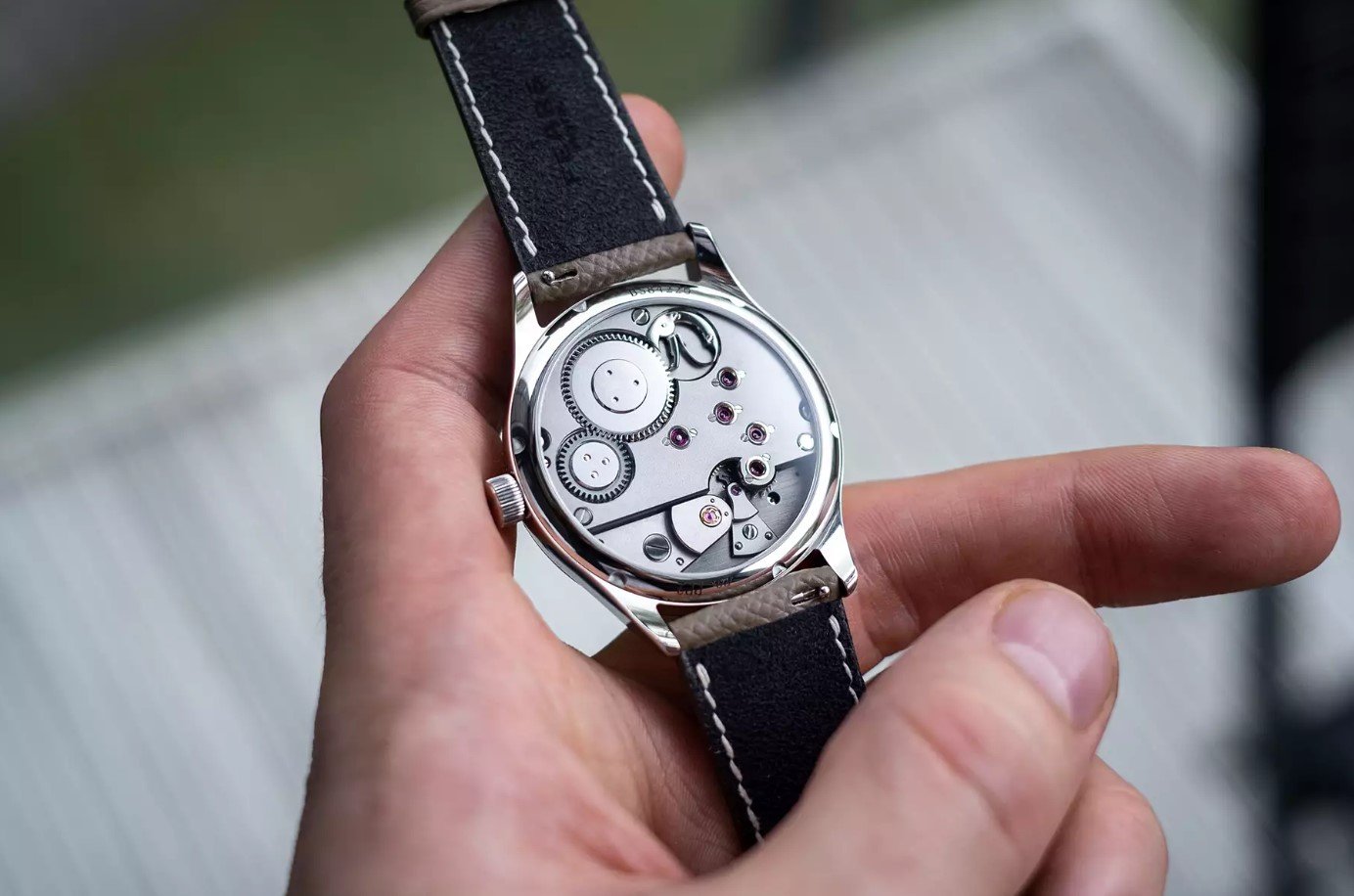 The crisp dial reminds me of Grand Feu enamel, while discreet offset registers underline the feeling of a gentleman's accoutrement. When Nicholas from Fears reached out back in April, news of this collaboration piqued my interest immediately. This had been a secret four years in the making. I knew it would be good, and I wasn't wrong. To me, this collaborative effort is one of the best British wristwatches of 2022, and both bands moved up a notch in my book. The Garrick movement is regulated to a maximum variance of +5 seconds per day, and what draws you in is the large opening at 6 'clock with the free-sprung balance. While presenting a rather busy face to the world, there is studied balance in the details. The monochrome look gives the Fears Garrick a calm demeanor, while the slight touch of color in the blued hands completes a picture of intrinsic detail at £19,500.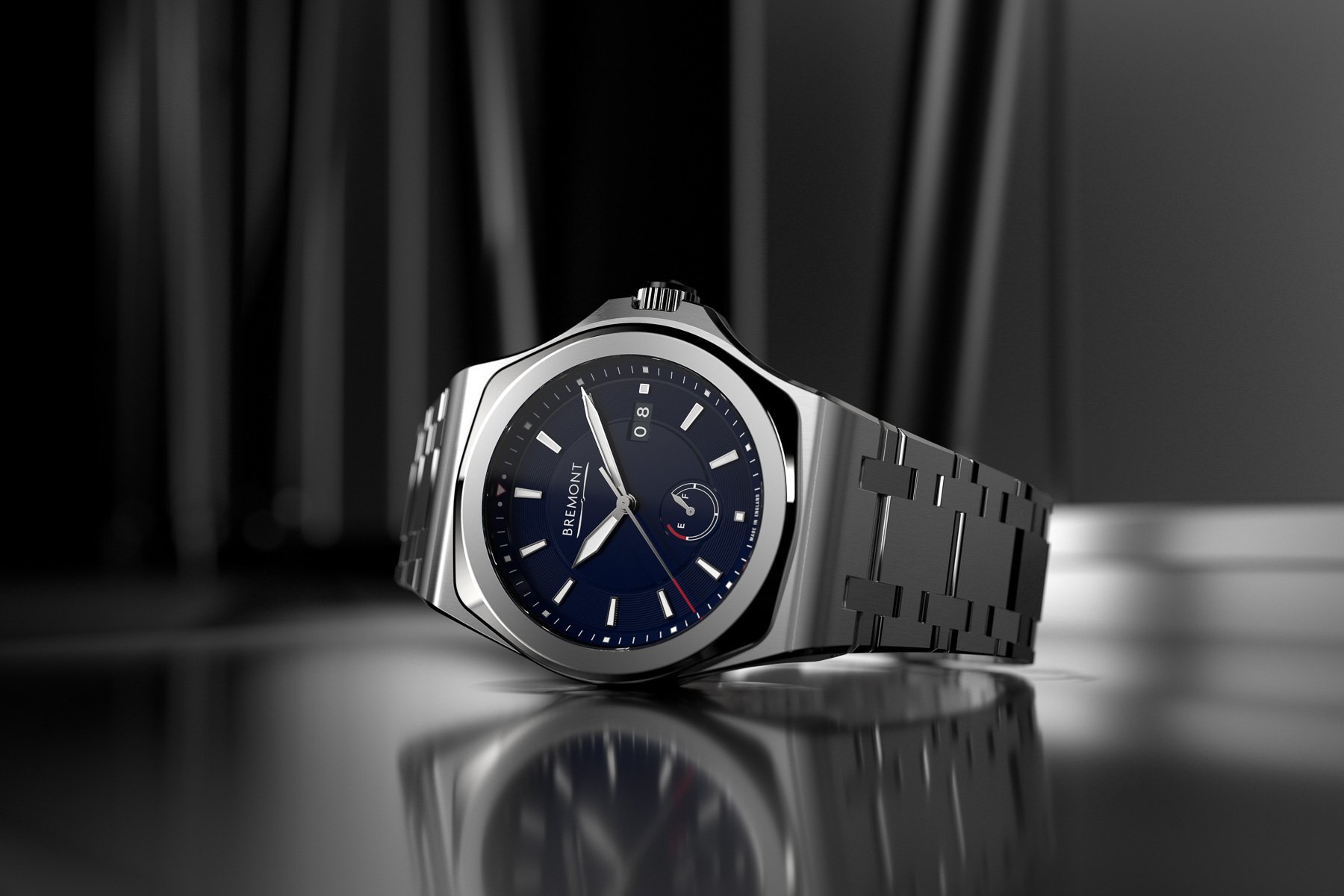 Bremont Supernova
Bremont usually makes tough tools but has strayed from the script. Giles and Nick dived into the waters of luxury sports and made a splash with the Supernova. It not only marks the debut of the Bremont ENG300 movement but also captures the hot zeitgeist of 2022, the integrated bracelet. Like everything made within Bremont's production facility The Wing, it has a British twist. The 40mm case is small for Bremont and sweetly midsized for many of us. Furthermore, it is muscular with a sleek bracelet and a strong sartorial move with a balance of elegance and brawn. I'll quote Ben from his story: "Overall, the case has a confident feel to it without overextending its welcome. The integrated construction helps in this regard, but Bremont has worked tirelessly to achieve a thin profile and tight package." With a slim 11.1mm thickness, I would like to try it on. And at £7,995, the Supernova squares off to the top Swiss.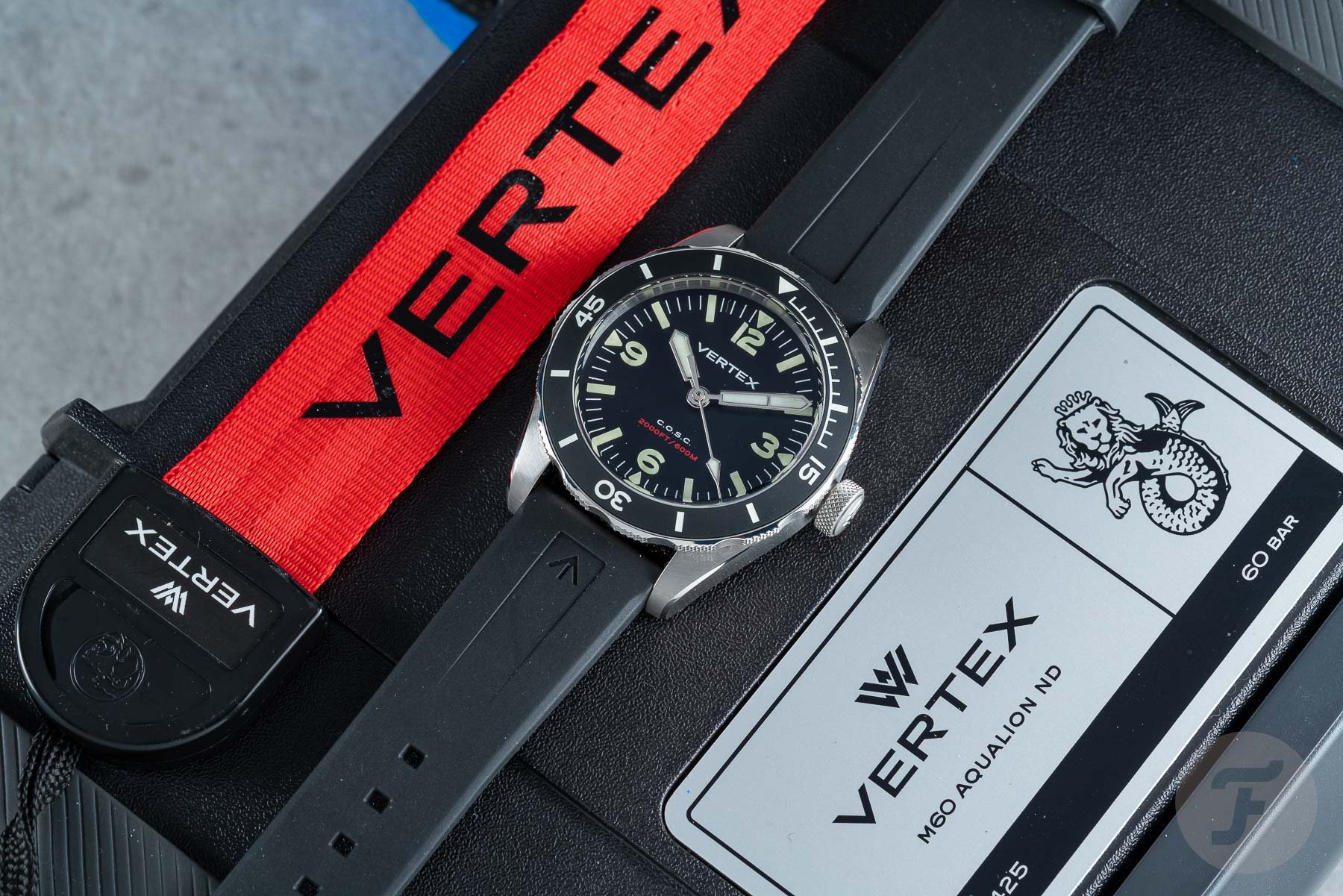 Vertex M60 Aqualion
Vertex has a battle-hardened heritage and a family lineage to boot. Famously, the brand was one of the Dirty Dozen manufacturers of the W.W.W. (Wrist. Watch. Waterproof.). These were service watches for British troops later in WWII, and they created a legend. The brand is run by Don Cochrane, the great-grandson of Claude Lyons, the man who founded Vertex in 1916. Having been recreated as a brand, Vertex is best known for the M100, but the asymmetric-cased MP45 has been a hit too. The battle-ready spirit remains in this year's M60 AquaLion, the first Vertex dive watch. It's charmingly over-engineered, rivaling the best Swiss without hints of homage. Being a Vertex, it has a mission-ready look as befits its collection but speaks in a distinct language of tools. The Aqualion has a real sense of purpose, a 600m depth rating, and a pared-back look. With its versatile 40mm size, obsessive detailing, and chronometer-spec movement, it will tick a lot of boxes for £2,850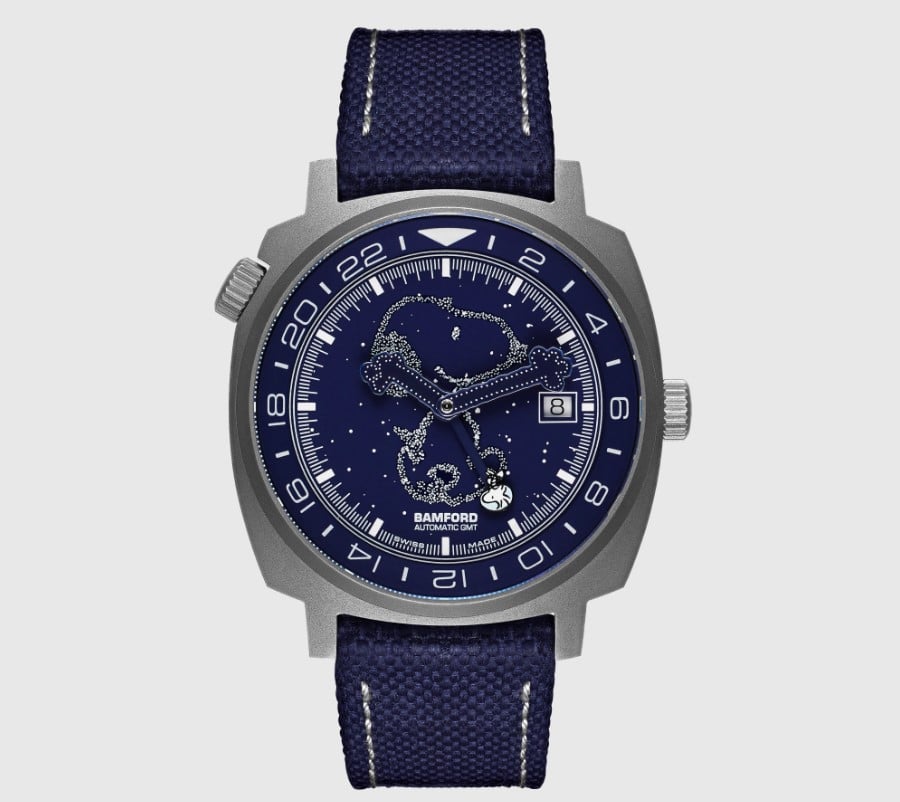 Bamford Midnight Snoopy GMT
There are collaborations, and then there is George Bamford with the prodigious output of Bamford London. Bamford is on a roll with commercially savvy collabs, starting with the triple-blue fast-sell G-Shock this summer. But there have also been some quirky-cool artist collabs, and right before Christmas, a return to Charles M. Schulz's Snoopy. Just like the beagle charmed us as an automaton on the Silver Snoopy Award Speedy, this Bamford GMT has an ethereal charm. Our favorite American pooch has been rendered in minute lume dots on a midnight-blue dial, turning him into a constellation. The GMT is an eminently usable travel watch in its own right, with the second time zone marked by Woodstock floating around the dial in his space suit. The tough, matte titanium-cased Snoopy-cool might be sold out already at £1,700, but don't fret. More Bamford Snoopy watches will arrive, no doubt.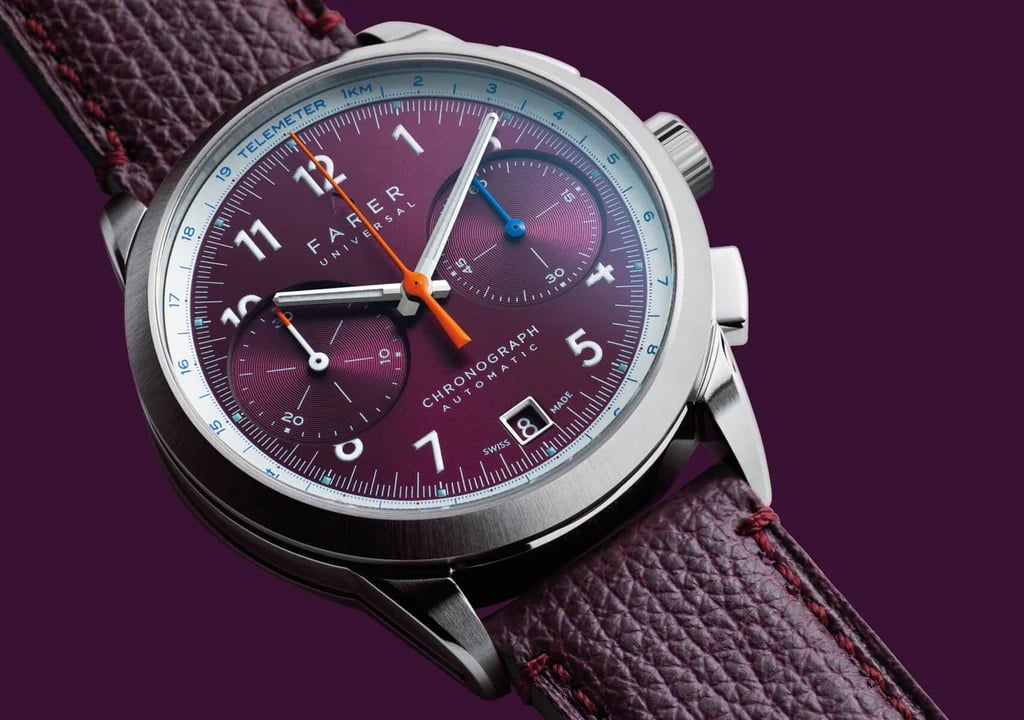 Farer Chrono-Classic Swann
Part of the Farer's Chrono-Classic trio, the Swann is easily my favorite with its sartorial chic. It picks up the strong trend of rich-colored dials with a warm twist. The big-registered Swann is a typical Farer, 39mm wide with a perfect 45mm lug stretch. The brand's designs lean on the bolder end of the color scale, and it works a treat. For me, easily swayed by a dab of color, having a brand like Farer is important in today's world of monochrome dials. I dare you to find another watch brand whose cheerful, colored dials outnumber black dials four to one. This bright magenta dial is a tribute to historic Olympic champion Sidney Swann and features a velvety sunray finish. With its new, scalloped case design, Farer's top top-tier trio is fitted with a Dubois Dépraz caliber and retails for £2,195.
What do you think, Fratelli? Are we on the cusp of a surprising new age for British watchmaking, or have you seen it coming? Let us know your thoughts in the comments below.
Find me and follow me: @thorsvaboe