The Rolex Datejust II: A Forgotten Legend Or A Blessedly Forgotten Misstep?
Was it a secret smash or is it just tepid trash?
What do you remember about the Rolex Datejust II? Do you remember what you thought of it at the time? Is it a model you pine for daily, still wear proudly, or had completely forgotten ever existed? I find myself in the latter category way too often, so I thought I'd take a moment to look back on the watch that time forgot; the failed future hero that Rolex never cares to mention.
Sports history is littered with nearly men and women. There are countless tales of careers that got off to a blistering start only to fall foul of injury, contract squabbles, or some other misfortune. Whenever I think of the Rolex Datejust II, those stars that came tantalizingly close to reaching the top of their respective sports come to mind. It all made so much sense on paper. It should have worked out. But then, reality kicked in, and what had seemed a nailed-on success drifted from the public consciousness (for the most part) and fell into ignominy.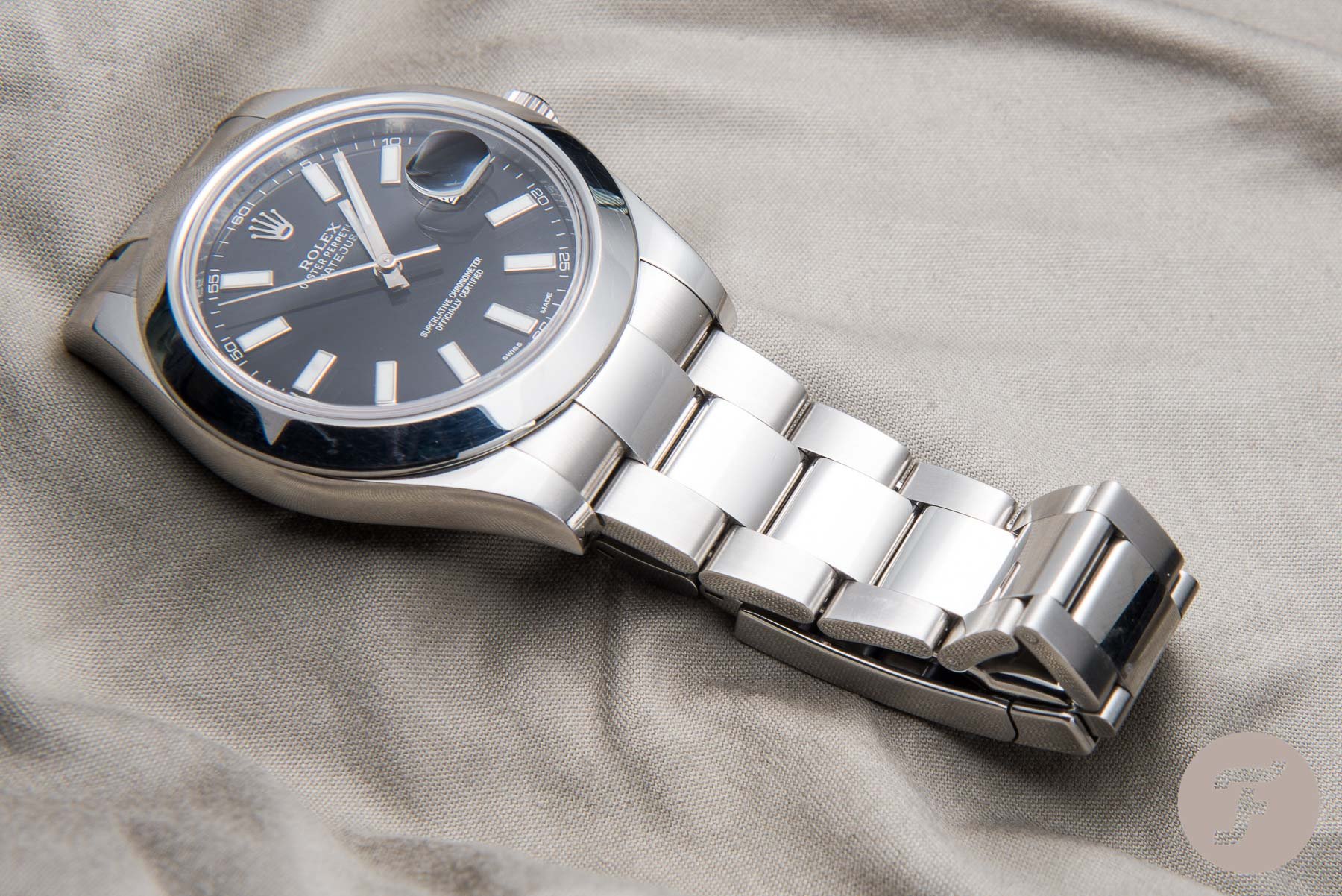 Of its time and entirely out of it
The Rolex Datejust II was seen as a long-overdue update to a classic watch that prevailing wisdom suggested must have needed such a thing. Nowadays, the idea seems a bit silly. The Rolex Datejust is watchmaking royalty. It didn't need to be beefed up or modernized in the ways the Rolex Datejust II attempted. Increases in diameter, dial design, and bezel decoration are one thing; altering proportions that border on the sacrosanct is quite another.
…one should be careful what one wishes for.
In 2009, Rolex launched the Datejust II. It was the culmination of much thought and, presumably, market research. Given how infrequently Rolex launches anything new, the debut of the Datejust II was understandably hyped. Perhaps it was overhyped. Perhaps that's where the problems began. Or, perhaps, despite its typically considered and thorough approach, Rolex just got it wrong.
We criticize Rolex frequently these days for not being adventurous enough, for not surprising us ever. The Datejust II is a good example of why one should be careful what one wishes for. Then again, the Rolesor Explorer probably freshened up that mantra in everyone's minds just a few months ago…
A brief day in the sun
The Datejust II didn't hang around too long. It only spent seven years making the catalog look untidy. In 2016, the Datejust 41 took its place. The latter model certainly has more fans than its forerunner, but the question is whether or not the Datejust II was more an example of a bad watch or simply bad timing?
…the Rolex "Fat-Boy", as I call it…
While pretty much every other brand in 2021 is reducing the size of its watches, Rolex is bumping them up. Yes, the Explorer is back at 36mm (awesome), but that's hardly new. The biggest news this year was the increase in the size of the Submariner cases from 40mm to 41mm. Would the Rolex Datejust II (or the Rolex "Fat-Boy", as I call it), find more favor now? In fact, is it now, five years after it left the collection (apparently for good) that the Fat-Boy is finally getting the love it (possibly) deserves?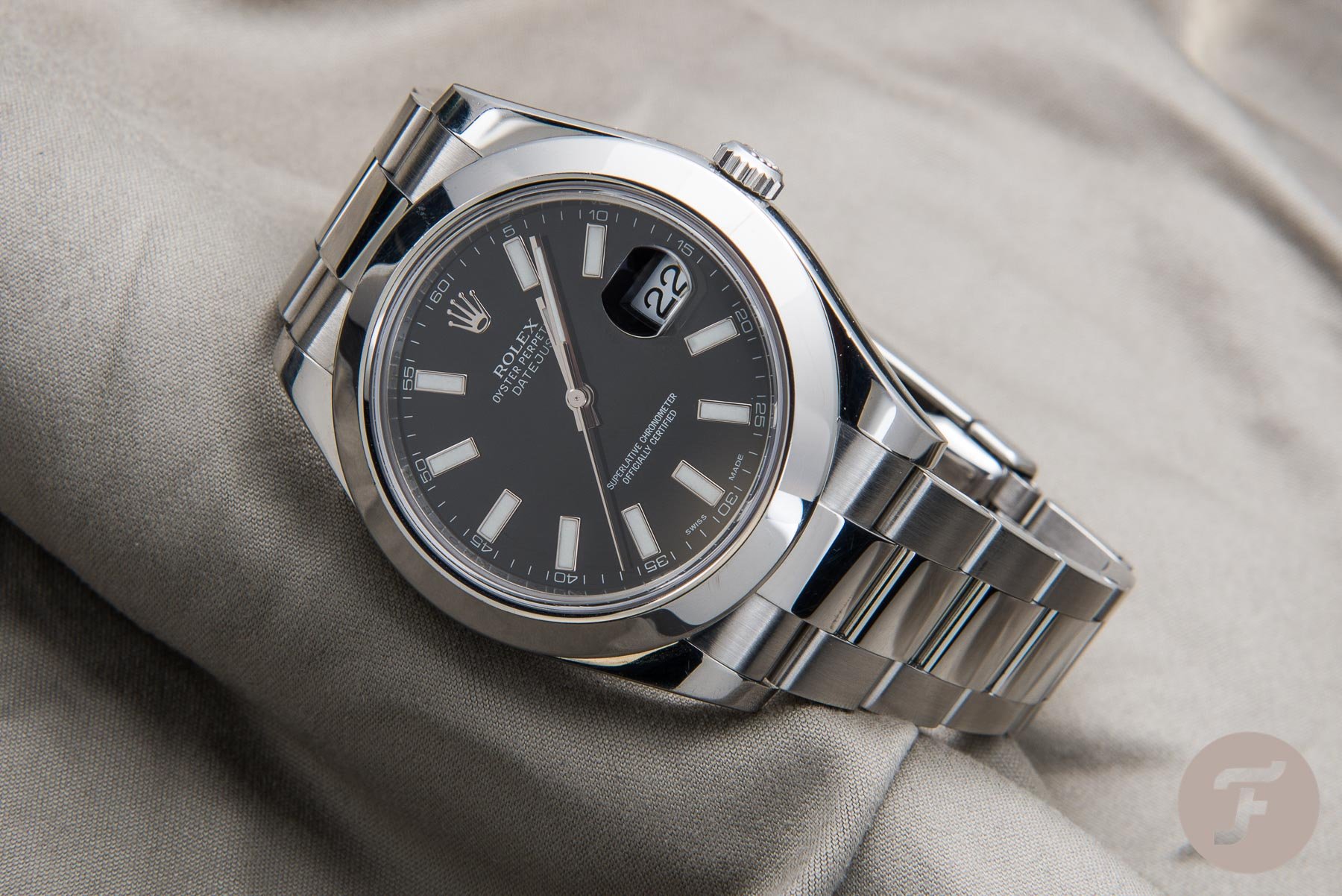 Zig and Zag
When the industry zigs, Rolex zags. That's quite true of Rolex owners. Additionally, I would go as far to say that only a small percentage of Rolex owners are "watch guys or girls". Therefore, the trends of the industry (the aforementioned diameter shrinkage) don't really apply to Rolex at all. Or, at least, they needn't. Rolex wearers like to flash the Crown. The Datejust II is an undeniably flashy watch. In some executions, it could be considered the flashiest standard Datejust ever.
Better still for Crown hunters, the rampant ridicule often leveled at the Datejust II's inglorious production run means these things occasionally go for really attractive prices. And, thankfully, some of these chunky monkeys are actually attractive. They make for a very different wearing experience from a regular Datejust (especially my preferred 36mm version), but there are dial set-ups that really sing. If you've been considering sourcing an off-the-beaten-track-Rolex, this might be a good one to spring for.
Bigger and…better?
One of my most enduring mantras in this industry is that "better" isn't always better. I've been saying it for about a decade now, inspired by my erroneous belief that silicon would overtake traditional watchmaking methods. I was young then and hadn't quite grasped what it was that had saved luxury watchmaking from certain death at the hands of quartz movements. Watches need a soul. They are not really time-telling objects anymore. They are artifacts of the possible. It is essential, therefore, that they inspire an emotional reaction. Whether you like it or not, the Rolex Datejust II is very much capable of that.
So I think the Datejust 36 is better than the DJ II. But that really is just an opinion. The modern iteration of the Datejust has a few technical upgrades over the earlier models that used the 3136 before the 3235 came along and were (almost)* entirely devoid of Chromalight lume, but really, your preference will come down to how these two look and feel on the wrist.
* See the watch above for a fantastic, mixed lume (blue Chromalight numbers, green Super-LumiNova hands) light show.
While the Datejust II is not exactly cheap, the prices are very reasonable (especially for the precious metal models, which hover around 10K). I'd love to know the Fratelli's feeling on this oft-ignored oddity from Rolex's recent past. Can you even imagine Rolex doing something like this today? If so, what do you think it might be? I can't wait to hear your thoughts.