The Two New 39.5mm AnOrdain Model 2 Edition Off-White And Edition Pink Watches For The OT Podcast In Australia
Pretty in pink and a bowl of tasty oatmeal are the orders of the day
Ah, anOrdain. You make my heart sing. Genuine hand-crafted goodness, a peerless amiability about the company and all those who sail in her, and rich, delicious textures that bring even the flattest wrist to life. The two new 39.5mm anOrdain Model 2 watches for OT in Australia are absolutely stunning and put the brand's signature enamel and the depth of that material's beauty right at the fore.
There's nothing wrong with having a flat wrist, by the way. I just assume that flat wrists are less likely to catch the eye than knobbly wrists. However, however flat or knobbly your wrist may be, it will be transformed into a multi-dimensional beauty by this limited production anOrdain. Each piece will be limited to 30 pieces and, given the brand's ballooning popularity, you might want to hop away from this article via this link to secure yours now.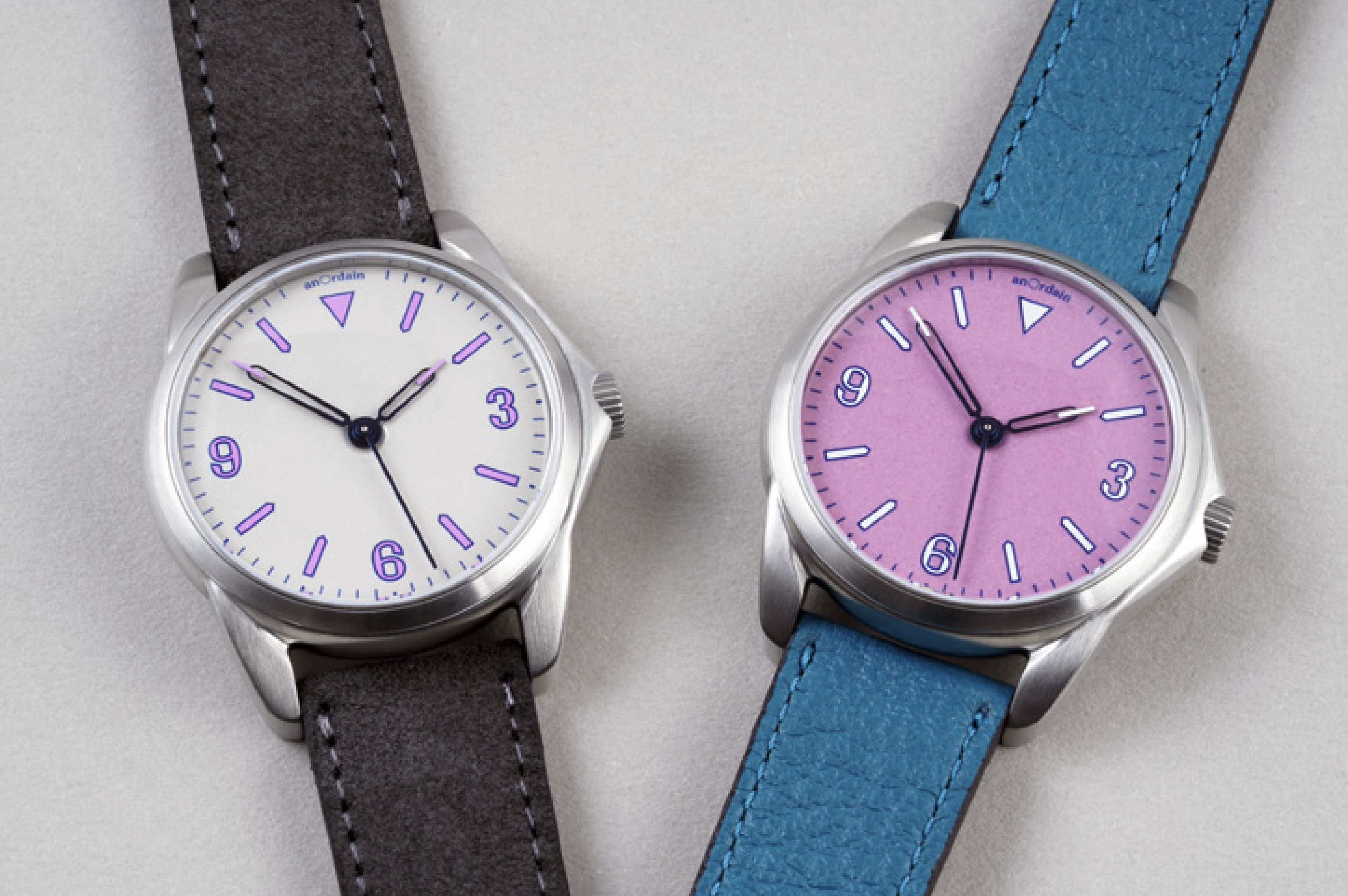 Batch production
Recently, I reported on a shift in strategy for this Glaswegian brand. The craft of hand enameling is a tricky beast. Scaling production to meet demand is much harder than it sounds when meeting that demand requires a huge number of skilled artisans to work with a notoriously unpredictable material, to achieve incredibly high standards. You might have heard the same sentiments echoed by another famous watchmaking brand (Rolex). The thing is, though, it rings a little truer when you're talking about a kind-hearted start-up, barely out of the gate, struggling to keep up with the demand for their inspiring creations.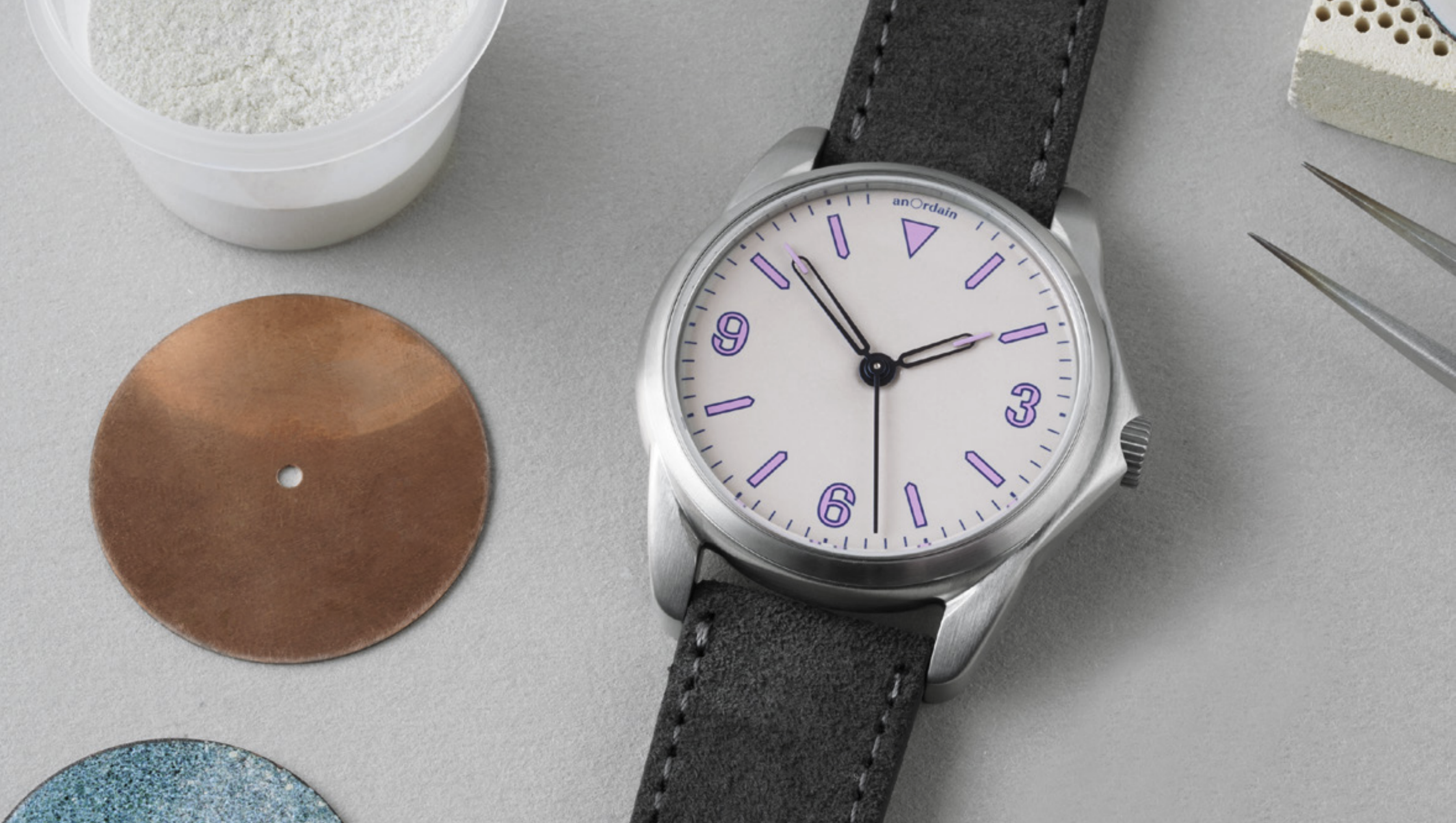 That means that depending on where you land in the queue for one of these watches, you might have a fair old wait ahead of you, but I can guarantee (having actually seen the first prototype of this piece in the workshop way back in June) that it's worth it. I was impressed with the operation I studied up close and documented on my Instagram page (@robnudds) in a series of stories, but nothing beats having these watches on the wrist. In fact, I love them so much, I bought one of the very last Model 2 Purple Fumé watches for my girlfriend. I would have bought the turquoise variant for myself but I was too late. And you know what? I don't mind one bit.
The future is bright
Why don't I mind? Because this brand is going places. Following on from this exciting collaboration, anOrdain will be pursuing even more ambitious projects in the coming months and we will, of course, be documenting them all on Fratello. The reputation of this small Scottish outfit is echoing around the industry in a way that surprises even me. I say "even" me, because spend a lot of time banging on about how amazing this work is and how much of a value proposition these handmade dials represent, but it shocks me when the CEOs of major Swiss brands we also work with actively bringing up anOrdain in conversation as a brand they've got their eye on.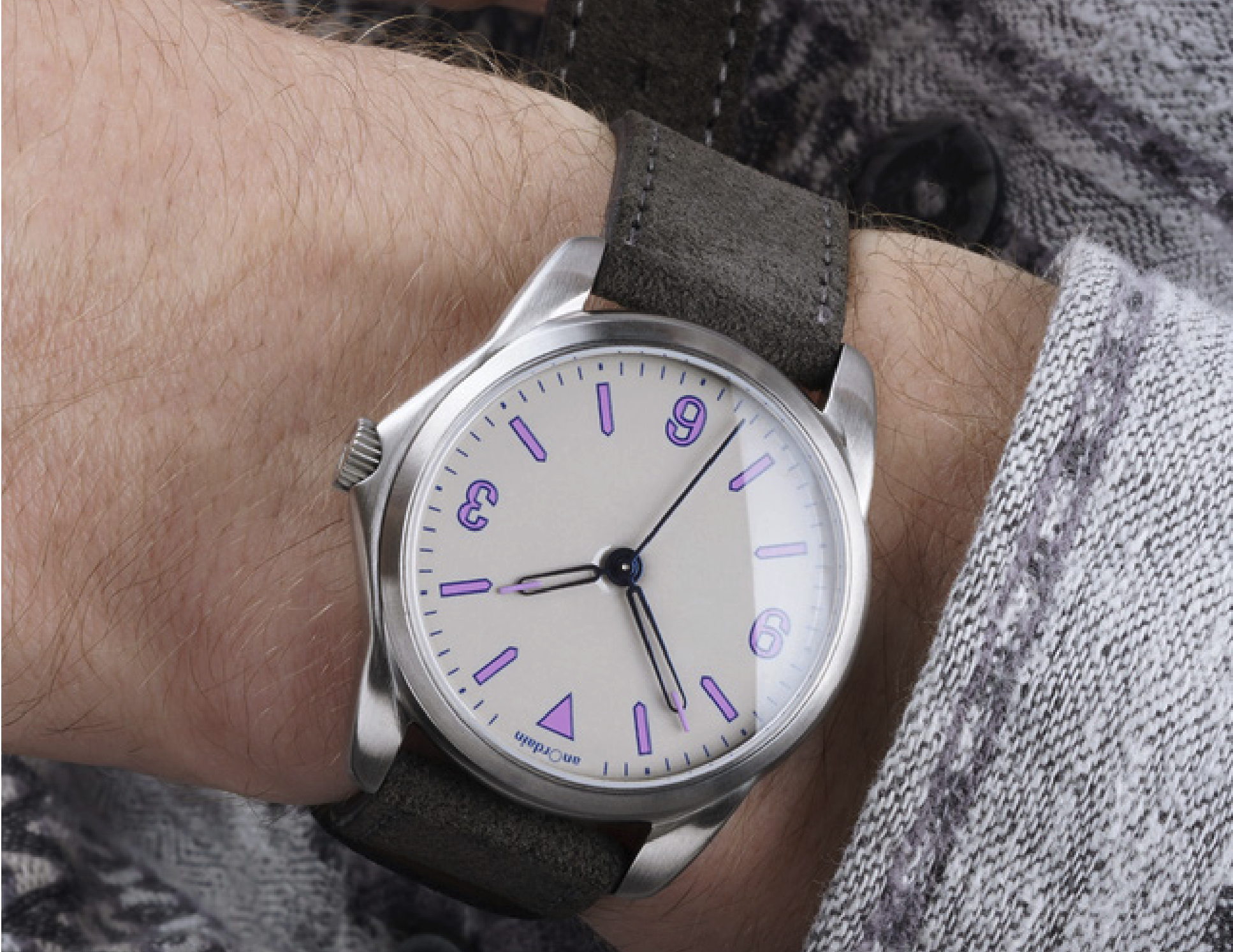 Look, I'm just one guy. I may be a professional watch journalist, but I have my personal preferences. I have my own tastes, of course. If it were just me saying such nice things about a brand that hails from the island I grew up on, you'd be within your rights to call me out for regional bias, but that isn't the case. I approach my advocacy for this brand and any brand like it cautiously. Am I right? Is this brand as good as I think it is? To hear those thoughts confirmed by luminaries I respect and look up to is, in a word, thrilling.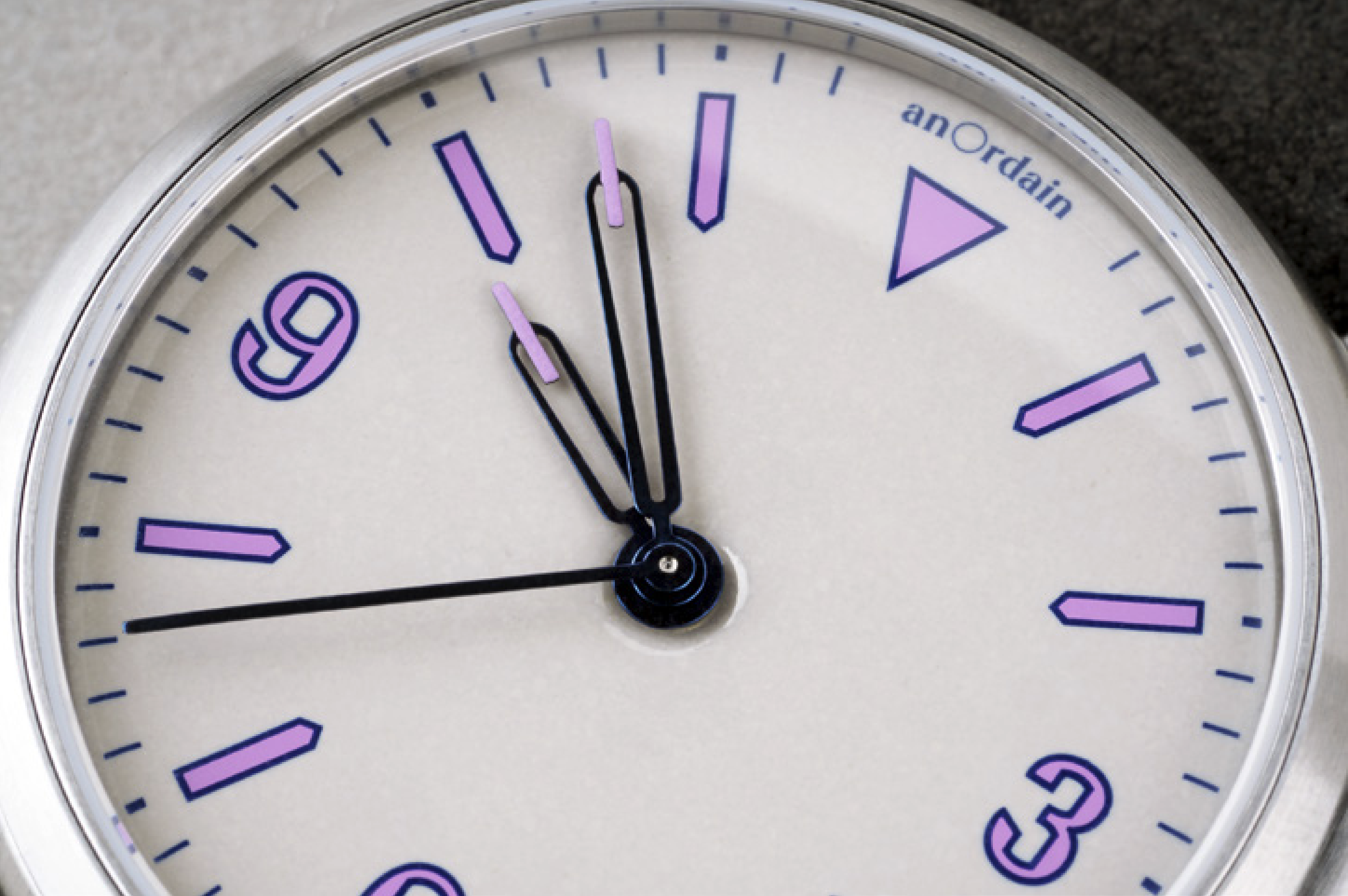 AnOrdain Model 2 Edition Off-White And Edition Pink
So, enough about AnOrdain and my admiration for the brand, let's talk about the watches themselves. Well, the first thing to be excited about is that this collaborative model will be the first release of the new Model 2, in its 39.5mm case. Other dimensions include the watch's 46mm lug-to-lug, and 20mm lug width. Adorned with two different enamel dials, one in off-white with pink blue-lined numerals and blue minute markings, which match the blued skeletonized hands (a new design inspired by the original) and their pink tips. The other inverts the colors, with a pink dial and off-white numerals, maintaining the blued hands. another feature of the dial which is new to the watch is the 3, 6, 9 layout, which makes its debut for these limited edition models.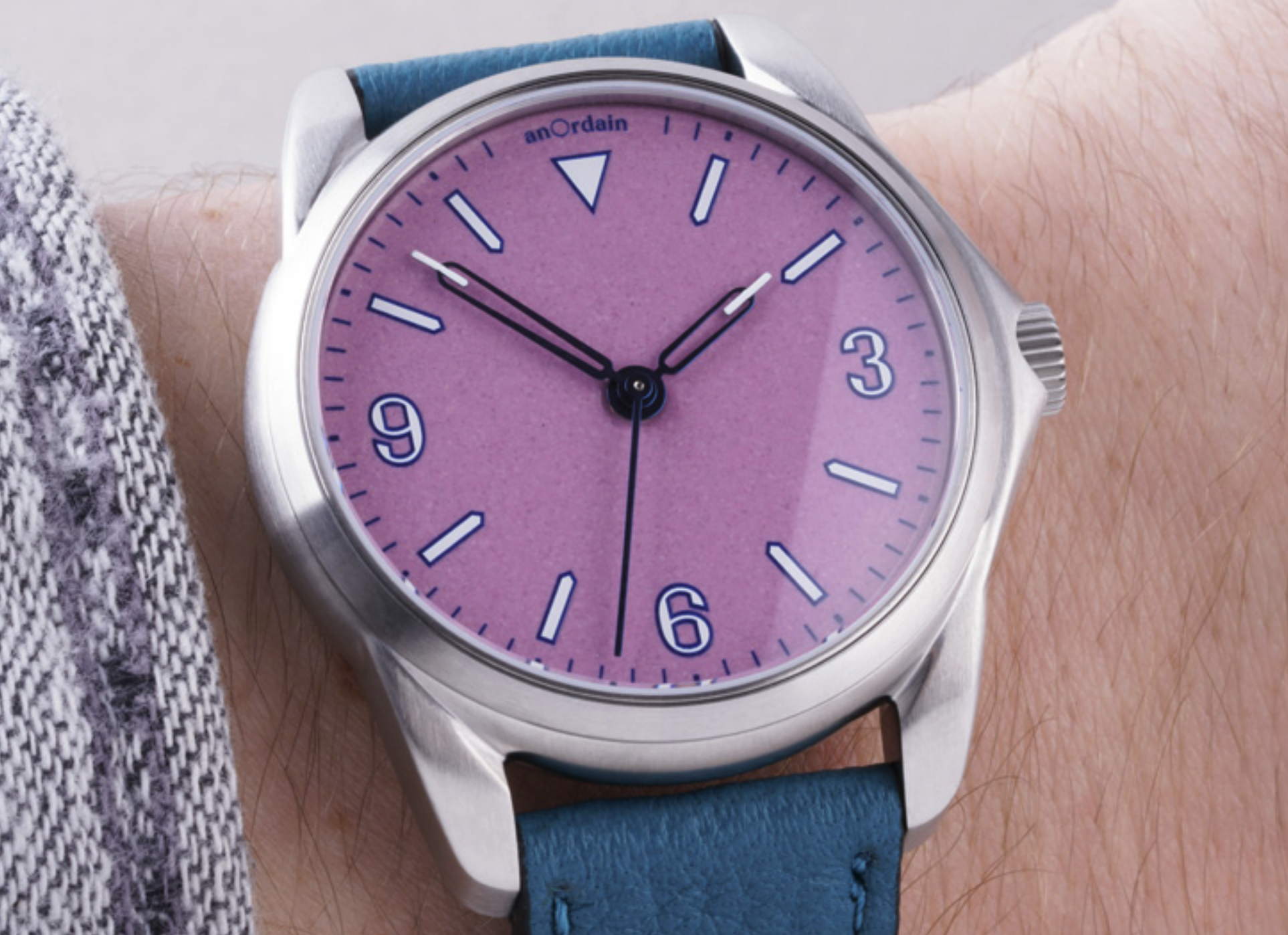 The typography used is inspired by vintage ordnance survey maps and is both legible and full of character. Inspired by traditional military/exploration watches, the layout is familiar and yet executed in the signature AnOrdain style, it adds a lot to the dial. The case back of the watches is decorated with an engraving of a map of the city of Melbourne, where the OT podcast is based. Also on the case back, the motto of AnOrdain "old crafts, new hands" is engraved, along with the watch's individual number.
Under the case back the Sellita SW-210-1 powers the watch. As you can see, it's all about subtle details that create a meaningful whole. Knowing how the enamel used for AnOrdain dials heightens color and depth, I can safely say that pictures don't do them justice. It's something that has to be admired up close to be appreciated.
Final thoughts
So, in wrapping things up, let's talk numbers. Only 30 of each dial variant of the OT Podcast AnOrdain Model 2 will be produced. Made available for £1,250 (plus tax) on the brand's website. Personally, I still haven't made up my mind on which of the two models I like best. The Edition Pink is stunning and would certainly be an eye-catcher. But something about the off-white dial with pink numerals is also incredibly cool and understated. Stay tuned for a hands-on of these coming up soon! As always, let us know your thoughts on these watches in the comments below.