Theo & Harris Vintage Mechanical Wristwatches, An Interview
Today, we take a look at an interesting online site specializing in sales of vintage watches. However, unlike a lot of sites, Theo & Harris focuses on the more accessible side of the market and as you'll see, is meant to appeal to both horophiles and those who are interested in the current trend of vintage items. Based out of NYC, Theo & Harris is led by the team of Christian Zeron and Caleb Anderson. While we are a clear cut group of watch nuts here at Fratello Watches, it is interesting to hear about another side of the market: those who are interested in watches, specifically vintage, from a trend perspective.  We hope you enjoy this interview that we conducted with the duo and take the chance to learn about how they are trying to differentiate themselves in the growing vintage market.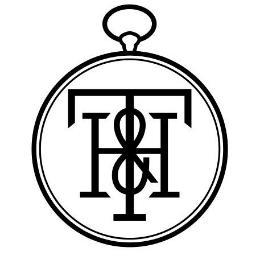 FW: Tell us about your business. When did you "open" and how has business been so far?
Christian: Theo & Harris is an online boutique dedicated to exceptional vintage mechanical wristwatches. We "opened" the shop in early February, and since that point the business has steadily been growing. Pretty quickly from when we launched our Instagram to the moment we opened the website, there has been a consistent demand for these vintage watches. I'm happy with where the business is, and even happier with where it's going.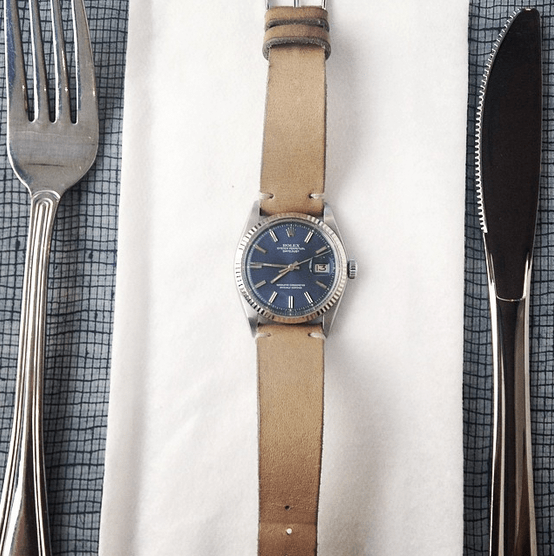 FW: What's the mission or niche that you're trying to fill in Vintage Watches?
Caleb: Our main focus, and we'll elaborate more on this later, is to offer not only gorgeous pieces, but also relatively affordable vintage watches for those who appreciate them. While our selection has mainly included lower to mid-range pieces, what some might even describe as "entry-level," we are committed to offering the best vintage watches at the lowest price we can.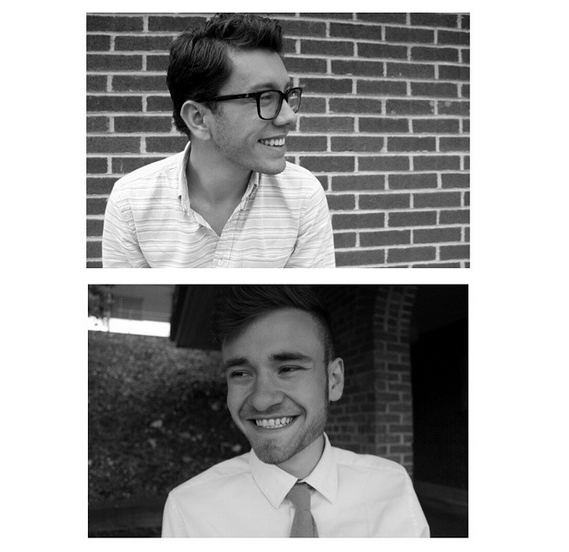 FW: Why did you start the business and tell us how you chose the name?
Caleb: What's the story? Didn't your little cousin say something about—
Christian: Ha! Yeah, Luca. Well I was picking up my little cousin from soccer practice, and as he got in the car he told me he was going to be a professional soccer player. Mind you, he's six, so I asked him "Just like that, you'll be a pro?" He says to me, "Yeah, like that, what do you like?" I told him old watches, and he asked me why I don't do that. I guess I thought that was a pretty good question because two months later we were launching the website. Obviously there's more to it than a six year old letting you know your priorities, but that was the first inspiration.
Caleb: Yeah, Chris also had issues at the time with the culture that was pushing him to either buy modern watches, or when he got into vintage having to overpay for everything. But the culmination of all of this led to Theo & Harris.
Christian: The name is arbitrary. Honestly, it sounds cool. Like Smith and Wollensky (the most delicious steak house in New York).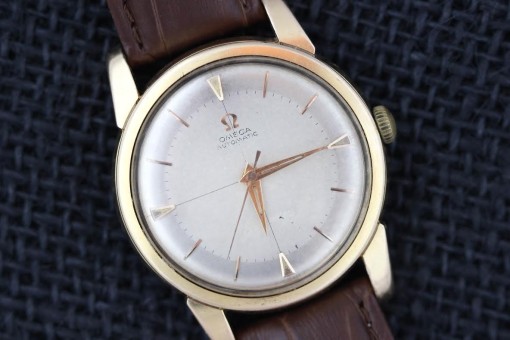 FW: Personally, how did you become interested in watches and what are some of your personal favorites?
Christian: I got into watches at a real young age from an old Omega Seamaster that my Grandfather, who was a New York City cab driver, absolutely never wore. He viewed it as a liability- a sign that screamed "ROB ME" in the traffic of the 60's. I saw it, and still see it, as a sign that reads, "I know my stuff."
Caleb: I'd say Chris got me into watches—
Christian: Ah, really?
Caleb: Right. Well when you stare at these things for months on end you can't help but start to like them. I'd say now some of my favorites are the Rolex Milgauss, King Seikos; I really like the watches that either break ground or work to reinvent; the Omega Chronostop is a good example.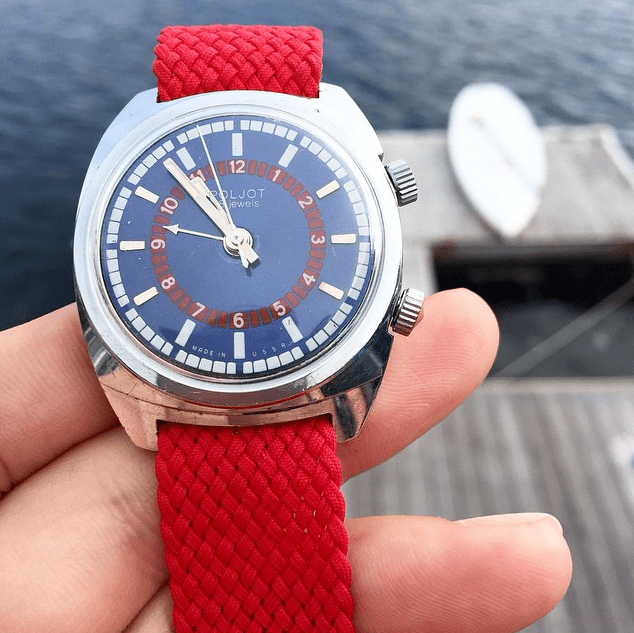 FW: When it comes to selecting pieces for your online store, how do you choose and where do you generally source the watches? With the current vintage watch fever, is it difficult to source good watches?
Christian: With the modern "re-appreciation" of vintage watches, finding great ones isn't easy- in fact, it's pretty difficult. Besides being involved in serious buying and selling, I would have never known the world where you could unearth a Rolex 6265 for below market value. Which, although rare, has hardened me from the start to be an aggressive and demanding buyer. The vast majority of our watches come from buy orders I've placed at watch shops, antique booths etc. Essentially, I send a list of watches that I'm looking for to over a two dozen people that come in contact with these on a daily basis, and when one from the list crosses their path, it's mine.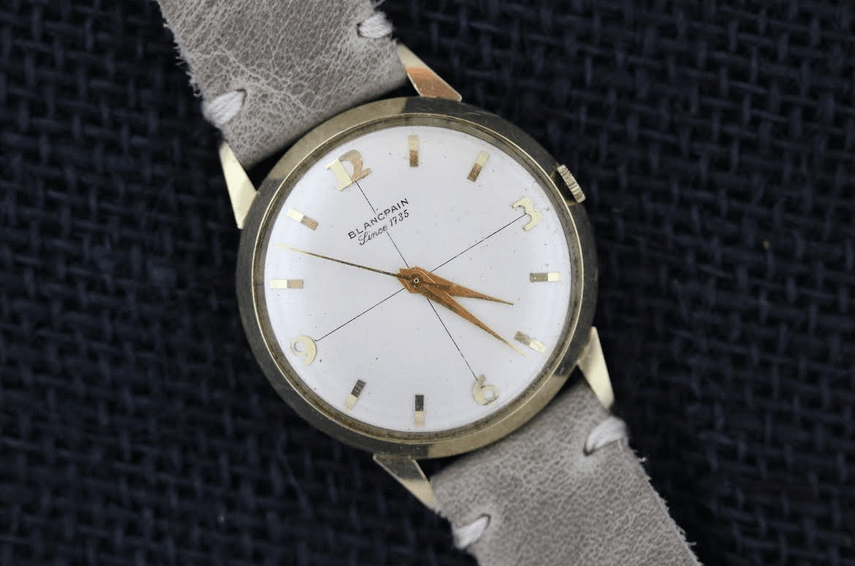 FW: What kind of buyer are you trying to appeal to with this price range of vintage watches?
Caleb: Most importantly, I would say we are targeting not only "watch-geeks," but also fashionable men in general, or guys who can appreciate something that represents a different era. As we try to keep our watches affordable, we work quite hard to appeal to a variety of customer bases. That's why we keep not only the recognizable brands like Omega, Rolex, and Blancpain, but also classic and iconic style brands like Seiko, Timex, and Bulova. All our watches have different historical and style appeals, and our customers have just as varied tastes.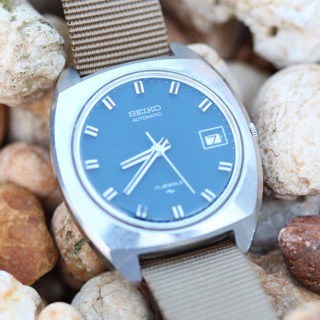 FW: Tell us why a buyer should choose "Theo & Harris" over another site, something like eBay or elsewhere? Talk to us a little about the warranty or return policy and whether you offer service.
Christian: I bought about twenty of the first thirty-five Theo & Harris wristwatches from eBay and I was stolen from- fake listings, broken watches etc- five times. That's a lot of money. I learned my lesson and since, I only buy from eBay if I personally know, or know of, the seller. I like to say that we work this hard, we do all of the sourcing and sifting, and we take all of the risk so you don't have to.
Caleb: On returns, we offer full store credit that can be redeemable immediately, or years from now. And after a customer of ours makes a purchase they are a part of the greater Theo & Harris network; if there's ever an issue with the watch they can always contact us, and we will lead them in the right direction to have the issue addressed.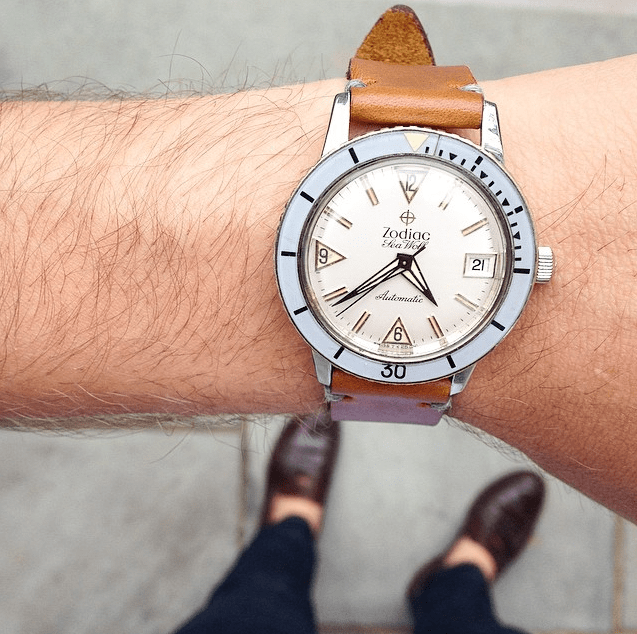 FW: Are you able to take requests from prospective buyers if they are looking for a specific piece?
Christian: We do it all the time! Typically the watches that we're asked to source are in the $2,000 to $4,000 range as those customers tend to be on more of a specific mission. It's not easy and we're not always immediately successful, but we get the job done.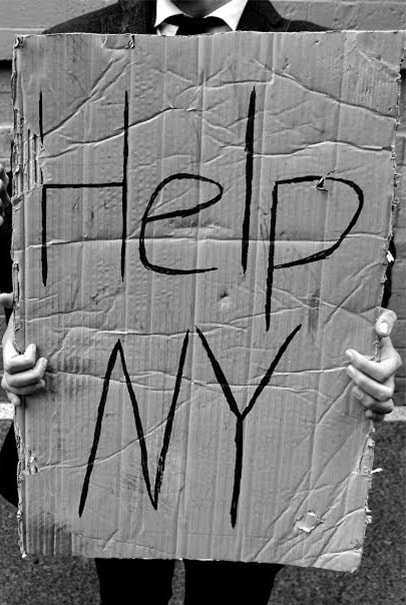 FW: Shifting gears, I've noticed that your business has a charitable side. I'd like to understand a little more about this and the connection with your site.
Caleb: I'm glad you asked about this because I think this is honestly one of the coolest things we do. In creating and the continuous development of our business, a large priority has been to avoid being another start-up that's only goal is to make money and not give back. So we here at Theo & Harris have set up an initiative titled 'Help NY,' and the main point is that a portion of all our profits is sent directly to various New York City charities. Currently we work with The Bowery Mission and the Coalition for the Homeless in their efforts to help those in need afford food, warm shelter, educational resources, and medical assistance. We chose NYC simply because much of our day-to-day work is conducted in the City, and although our business is global due to the internet, we wanted to start with this community.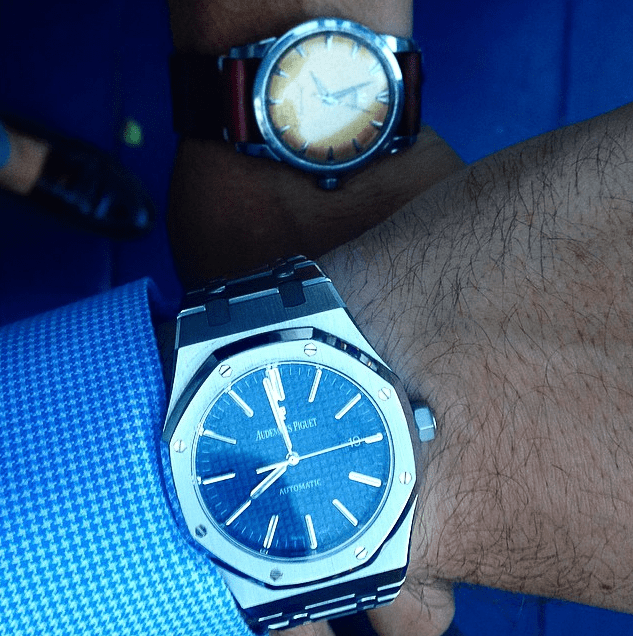 FW: When I think of NYC, a lot of well-known collectors and events come to mind. Do you get involved in any of these activities? Do you have any collaborations coming such as custom straps or events?
Caleb: We've been steadily getting more and more involved within the NY watch community. There's quite a few notable collectors and watch journalists here so being a part of this community helps not only our customer basis, but more importantly our knowledge in the field. Every few weeks there's events, and you can be sure we'll be there.
Christian: As for collaborations… well, they're coming. Believe me, you'll love them all the more when they surprise you.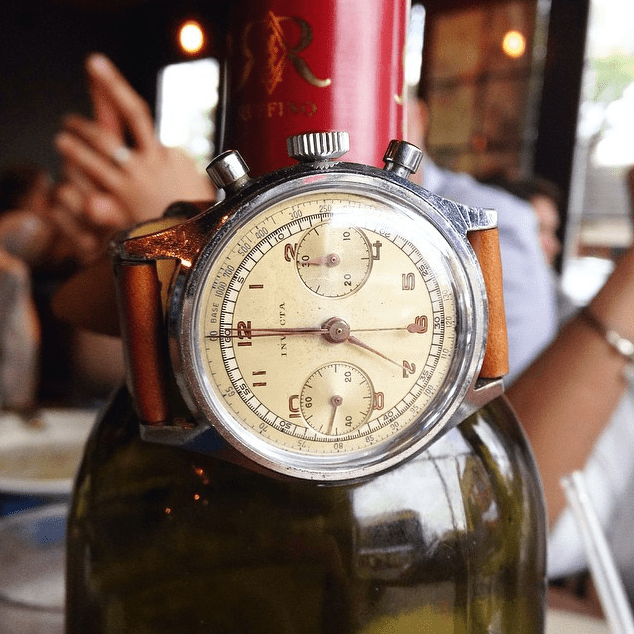 FW: Coming back to the site, why don't you talk to us about a few favorite pieces you've had on your site and why. Talk to us about a couple watches in your current collection and what makes them so compelling.
Christian: One of the favorite watches that now rests in the archives is the Rolex 6480. It had this amazing black dial with a beautiful progressive fade and alpha hands. The movement was manual wind and the case was 34mm. A manual wound, patina'd Rolex- yes, I regret selling that watch, even though I know Oliver, the current owner, treats it quite well.
Caleb: There's this Invicta on the site right now that is, without doubt, a huge underdog. It was made in the late 50's, back when Invicta was truly a respected watchmaker: housing quality movements from top manufacturers, creating beautifully designed cases, and all behind stunning dials. It hasn't sold yet, but when it does, it's going to make a watch geek very happy.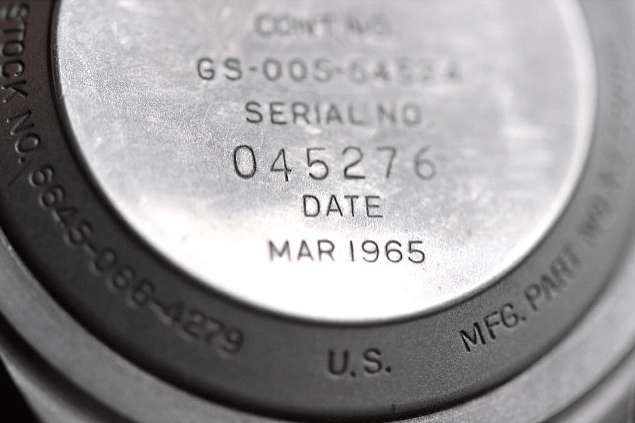 FW: Because you deal, primarily, in what I would call the entry level of the vintage market, how much education do you end up providing a prospective buyer and is this something you enjoy doing?
Christian: We do our best to provide all the information that our customers need. We spend a great deal of time nailing down the specifications on every single watch that comes into our inventory. We not only measure our cases and lugs to the millimeter, but uncover the often lost pasts and purposes of our finds. We end up spending all of this time because these watches, being so complex in story, need that dedication to shine. Vintage watches like ours sell themselves, our only job is to allow them that opportunity.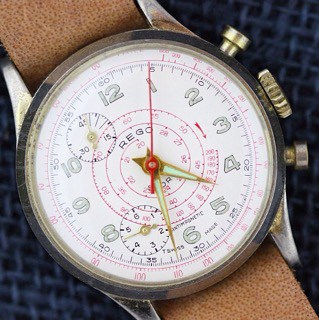 FW: Related to the last question, how do you "sell" someone on a vintage watch made, perhaps, by a brand that is not exactly a household name? Do you end up talking highly about aesthetics, making comparisons to similar pieces of the era, or focusing on movement quality…or all of the above?
Christian: There's not, or at least we haven't found, a single full-proof equation to marketing these vastly different watches. We stock and promote the watches we do because they each individually represent a quality- whether that is aesthetics, movement or historic importance- that is brag worthy. Aside from their major talking points, every watch meets our standards of design, functionality and storied background. With our understanding of the importance of these individual qualities, our inventory has become a go-to place for the watch you didn't know you needed and, in our opinion, that's the best marketing.
Caleb: For example we have a brand called Sandoz in stock right now. While the watch is not necessarily recognizable to most, it represents an era of divers led by Rolex; it only helps more that the watch was made so well to match that period.

FW: As you know, we are highly interested in the vintage market here on Fratellowatches. Where do you think the vintage market is heading and why?
Caleb: I can only see growth for the market. These watches have been around for decades, but it seems that only recently a much wider group of people are involving themselves in the well… hobby? Obsession? I'm only kidding, but it used to be, for a long while, that only a small, dedicated group of watch "geeks" were involved. Now, almost everyone who learns about vintage wants an old watch. I think it has something to do with how book sales are still at an all-time high even with the new technology available; people are learning to appreciate quality and tradition much more, and I love that this trend is not only sticking, but growing.

FW: Finally, how can buyers reach you (list website, email, Instagram, etc)?
Site: Theoandharris.com
Email: [email protected]
Instagram: @Theoandharris
Twitter: @Theoandharris
Facebook: https://www.facebook.com/theoandharris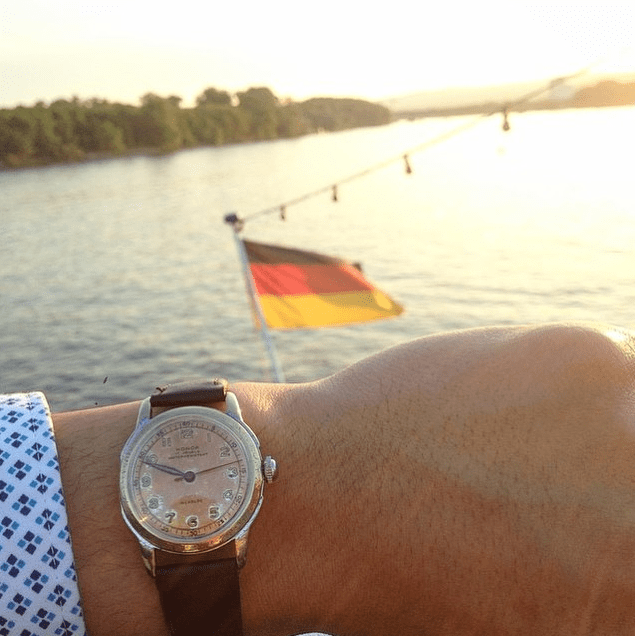 FW: Talk to us a little about your "community".
Caleb: We discussed this a little bit before, but I think one of the greatest things about Theo & Harris, besides getting people great vintage watches and our philanthropic efforts, is the sense of community we have been able to create with our customers. We want the people who wear our watches to feel as though they are a part of the larger Theo & Harris family, which they truly are. Everyone who either buys our watches, follows the Instagram, or stays in touch: they are all permanent members of this fantastic group, and it is really something special that we've been able to maintain it.