This Week In Watches: 28th November 2020 — Laco, Nezumi, MB&F, And An IWC For Bucherer
TAG Heuer and Bamford do their thing, while IWC gets the blues
And so we now move into the end of November, and towards December. The final month of what has been a somewhat unorthodox year, and indeed not what any of us had predicted when we welcomed-in 2020. It's been a slightly quieter week in the world of watches in terms of news, but that doesn't mean we've had nothing of note.
We've seen Laco begins its countdown towards its centenary, Nezumi Studios launch a collaboration with thrash metal legends Anthrax, MB&F release the "uniquest" piece unique you're likely to find, and IWC drop a colorful Big Pilot. Let's have at it! This week, Rob and Dave take it in turns to present their top watches of Week 47, 2020.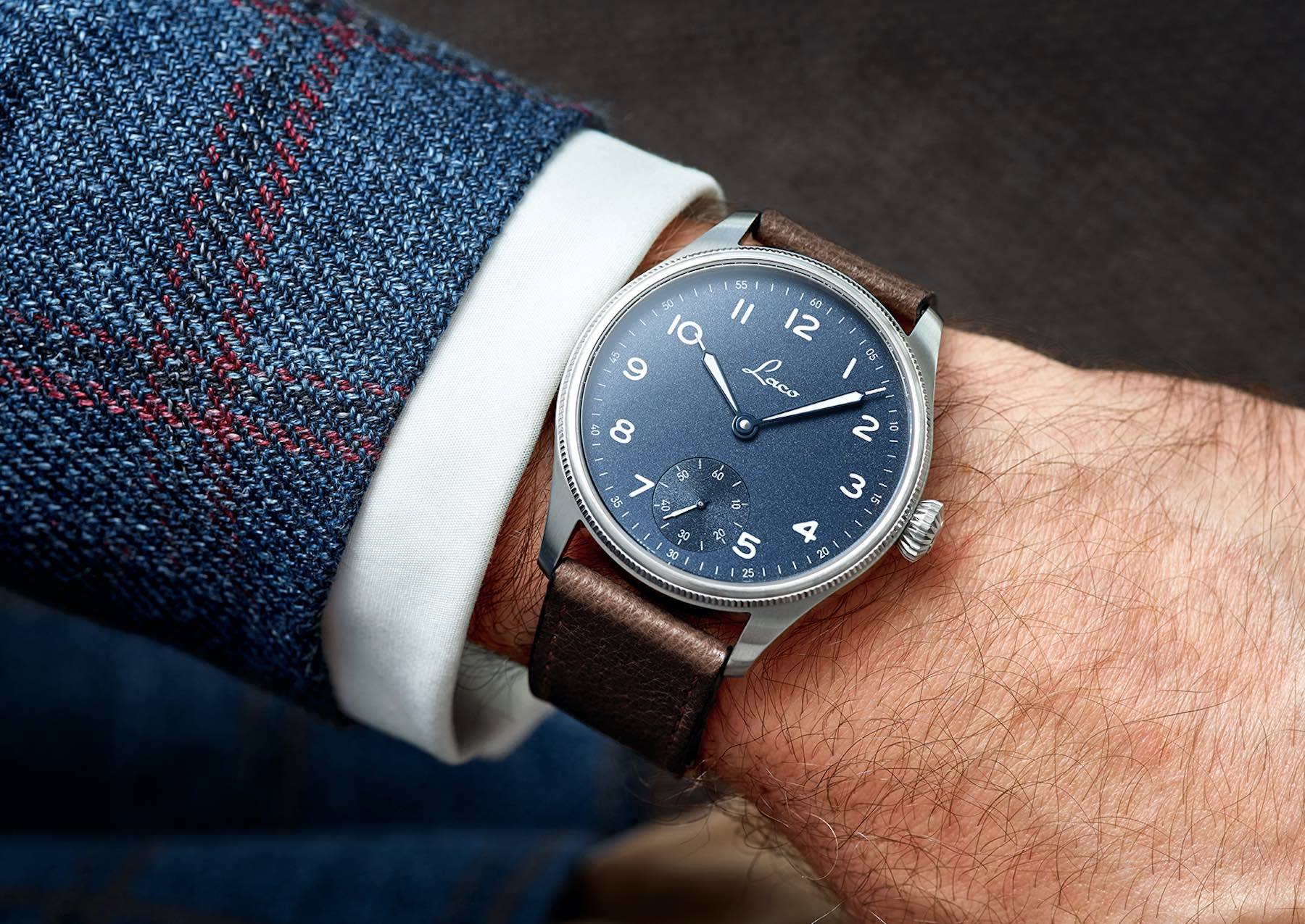 Laco Edition 95
Rob: As a long-time lover of German watchmaking, it is perhaps no surprise I have a bit of a soft spot for Laco. I've been a fan of the brand for a couple of years, ever since I got the chance to try one of its incredibly well-made fliegers on my wrist in Basel.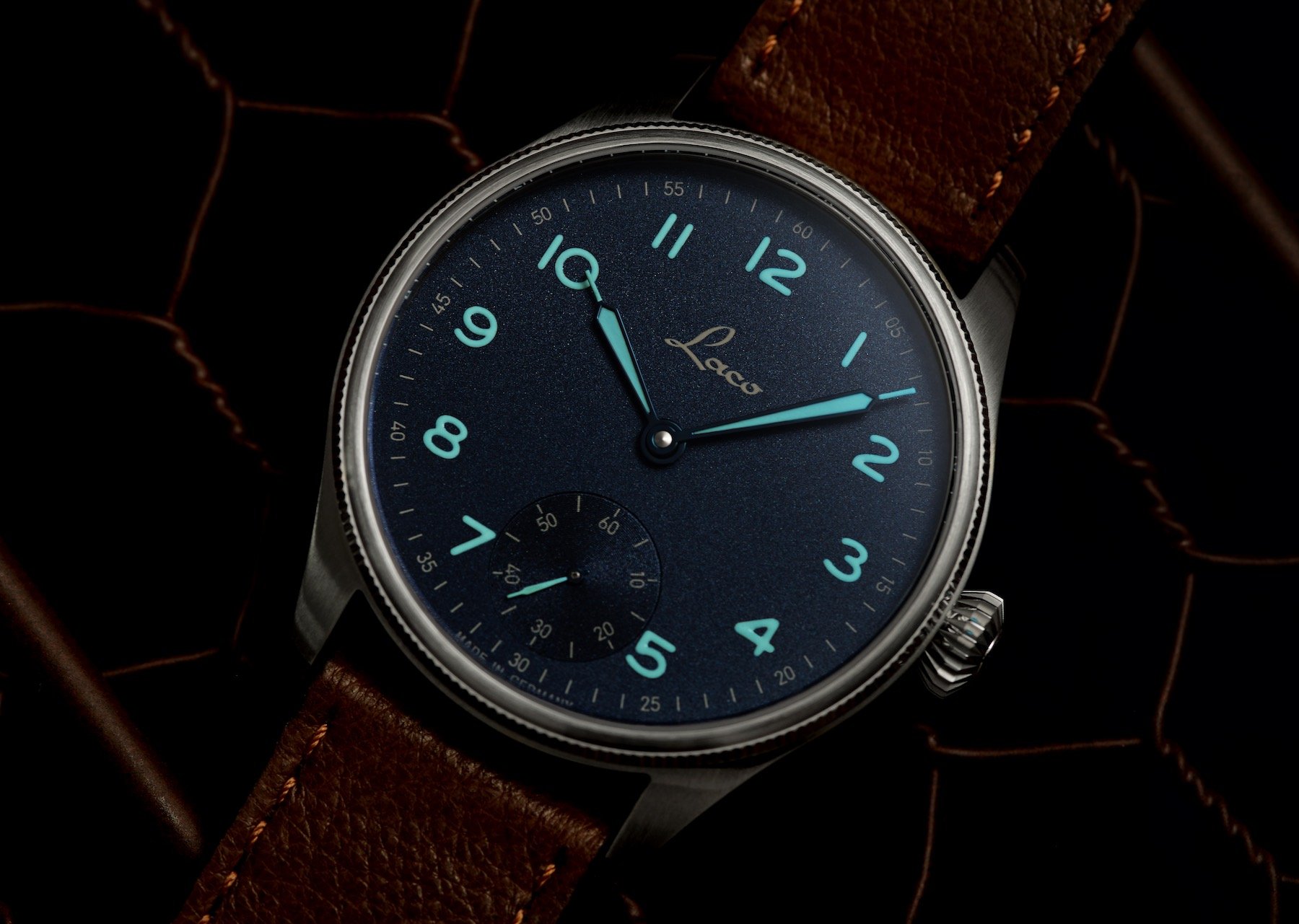 Although Laco has a rather nice website, online images can never do these products justice. The build quality doesn't just have to be seen to be believed but rather felt. It is, for that reason, that I frequently extol the Laco Basic collection as the best value Japanese-powered mechanical watch on the market. You get a classic design. You get German machining. And you get it all for around €500. That's pretty special.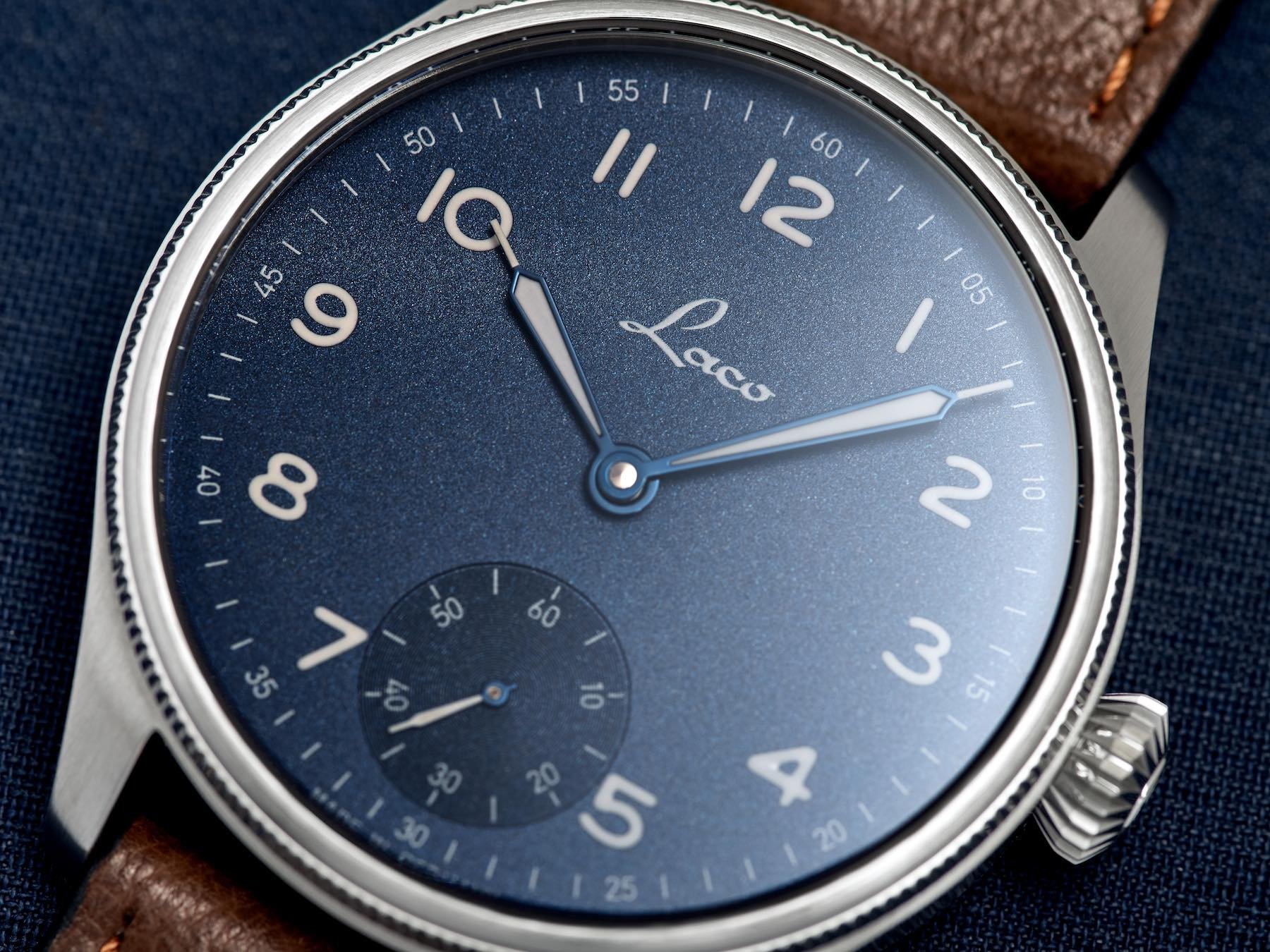 In five years' time, Laco will turn 100. To celebrate this, the brand is counting down with five annual special editions as part of "Mission 2025". For this limited model (dubbed Edition 95), Laco turned to its classic, Swiss-powered Flieger family to present the brand in its best possible light (this model uses the Laco 98 caliber, which is based on the ETA 6498.1).
I love how versatile this one is…
The textured dark blue dial of the Laco Edition 95 is a real treat. It is not a shade often seen on Laco watches, but it looks super smart. I love how versatile this one is, and will hang my hat on the case's quality without having seen it in the metal. Limited to 95 pieces and priced at €1,290, delivery is guaranteed in time for Christmas if you order during the pre-order window.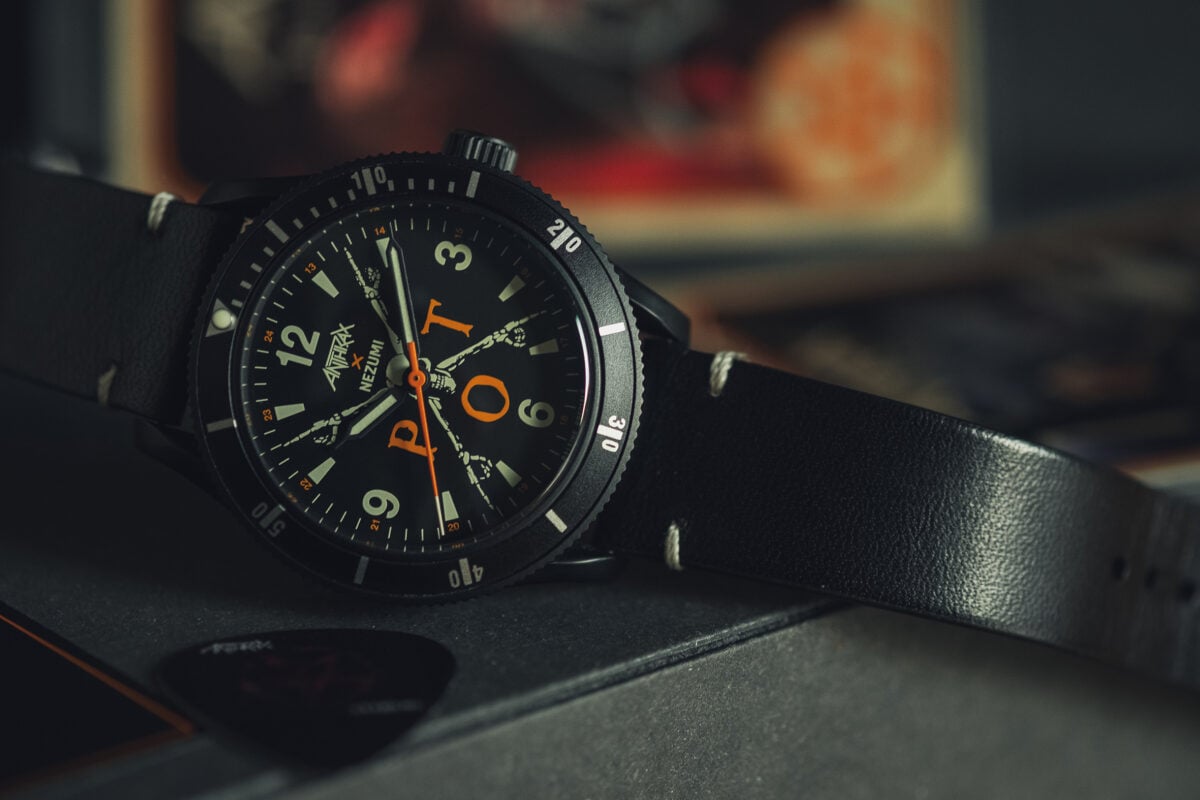 Nezumi × Anthrax Baleine Dive Watch
Dave: Watches and heavy metal are two things not commonly used in the same sentence, but here we are. Nezumi Studios has created this limited edition dive watch inspired by the heavy metallers Anthrax and their Persistence of Time album artwork. David Campo, designer and founder of Nezumi Studios said, "Being a fan since the late '80s, it's been an honor to take part in the 30th anniversary of the album." I'll admit I'm a fan of the heavier side of music, but I've not listened to Anthrax before. I might have to give them a spin after writing this…
…standard affair for a dive watch…
The watch forms a part of Nezumi Studios' Baleine dive watch family. The 40mm black DLC case is a pretty standard affair for a dive watch. Running the show on the inside is a Seiko NH35. The moody aesthetic is completed with a matching black dial. If you are a fan of Anthrax, then you might enjoy the (lumed) Persistence of Time themed artwork on the dial and the case back engraved with the band's logo.
Priced at €482 and limited to just 50 pieces, this is one for the Anthrax purists. If that's you, then you can find more about the project here.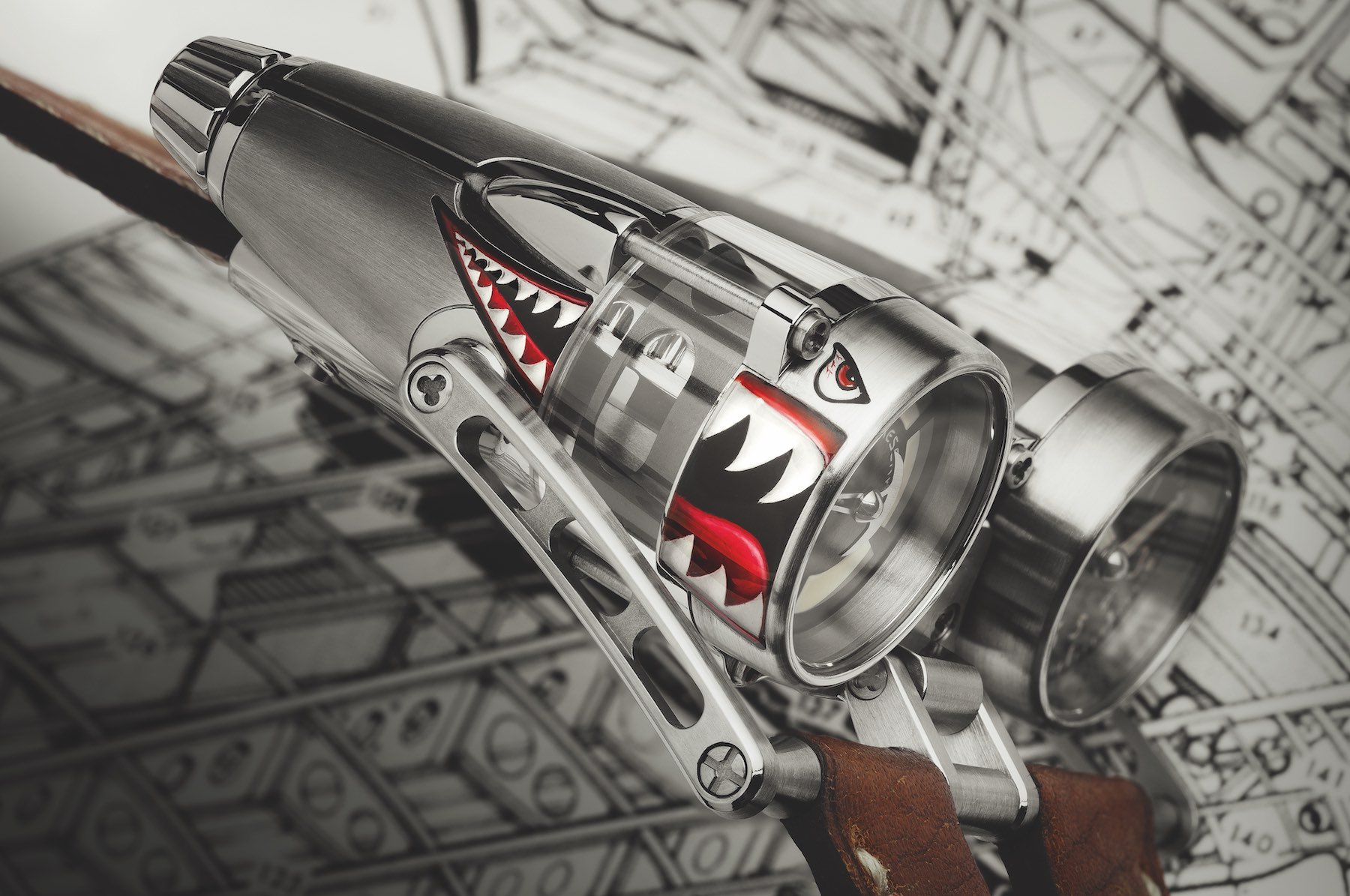 MB&F HM4 "Kittyhawk"
Rob: While the last couple of years have brought MB&F to a wider audience and its pieces have, perhaps understandably, become slightly more mainstream in their silhouettes at least, those of us who have been following the brand since year dot, still think back to the madness of the early years, and the boundless creativity on display with models such as the HM3 "Frog" and the HM4 you see here today.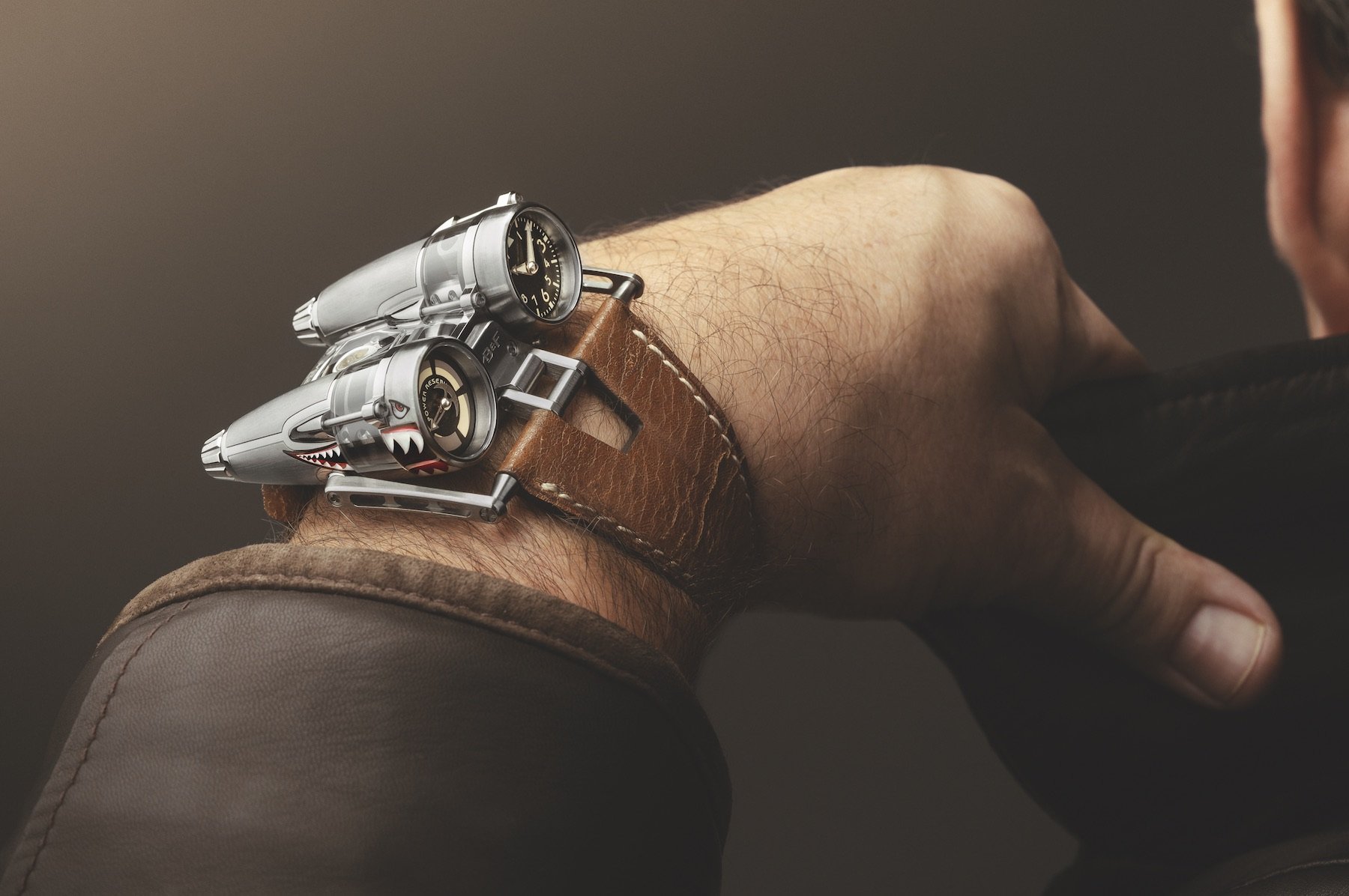 This model has been created with the help of the extremely talented miniature painter, Isabelle Villa. Her canvas? A 10-year old prototype HM4 in titanium. The surface was prepared for her painting by removing microns of metal in the shape of the planned illustration. Villa then performed her magic before coating the colorful nosecone character with a layer of varnish so the illustration sat flush with the case.
…six figures well spent.
It should be cheesy. The MB&F HM4 "Kittyhawk" should be naff. But it isn't. It looks too awesome to ignore. I always admired the HM4 but I never wanted one until now. Unfortunately for me, my pockets are far too shallow for this kind of horological marvel, but for one lucky man or woman, this will be six figures well spent.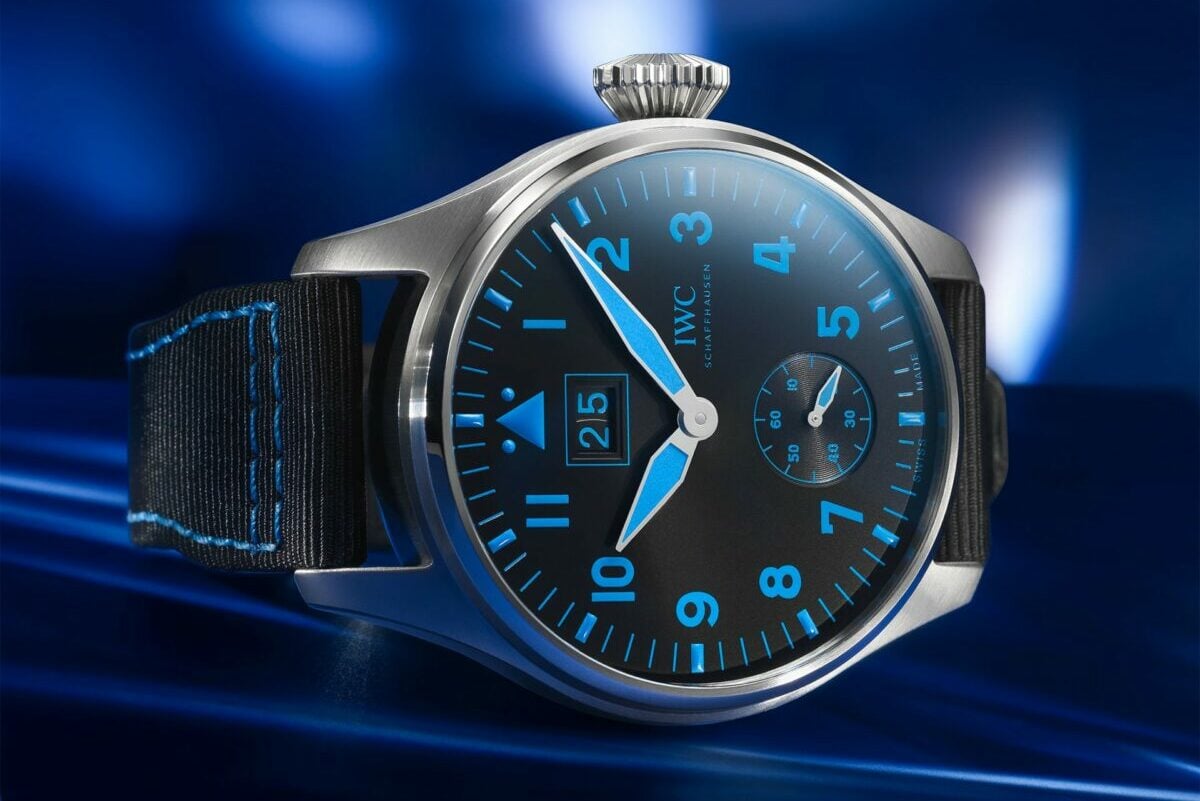 IWC Big Pilot's Watch Big Date Bucherer BLUE
Dave: I'm not usually taken by news of IWC as I don't really like the styling of its dressier pieces and find them quite bland. I also don't typically like pilot's watches, largely for the same reason. Well, let me tell you this: IWC has launched a new pilot's watch, which is actually pretty damn cool.
…maybe IWC has been digging around inside my head…
My main gripe with IWC's pilot's watches is that while they do stay true to their 20th-century heritage, I find them a little vanilla. I like things a little more exciting. I want a bit of color. Well, maybe IWC has been digging around inside my head as I sleep. I say that because the brand has daubed its Big Pilot's Watch with swathes of blue.
Okay, it's more likely that rather than being dream thieves, the blue color was chosen because it is Bucherer's signature shade, but it looks pretty damn cool in my eyes. Even the color-matched date wheel blends into the black dial, complemented with blue numerals. I'll almost overlook the 46.2mm case for this lovely blue. I know pilot watches are traditionally large in size, but 46mm is unwieldy on my wrists.
I am sure I may have a hard time convincing everyone that this one is cool, but I've convinced myself! You can find out more about this blue delight right here.
On that note, that's all from us. Please tune in next week to see what the watch world throws at team Fratello. We'll be here to tell you what we think was cool! We're also keen to hear your thoughts on this week's trio of delights. Tell us in the comments below!