This Week in Watches – August 3, 2019
Sun's Out Guns Out - Your Weekly Full Clip of News
Namaste, downward dogs, it's time for This Week in Watches.
Welcome to This Week in Watches for August 3, 2019.  I can't really complain about the heat this week because, lo and behold, things have moderated.  I can't talk about the new Corvette anymore because this is a watch site and I played that card last weekend.  So, I should probably just talk about watches.  You've now come to know this paragraph as the rant portion, but there's no pain in my game this week.  You see, I currently have four watches in for review (one is the Orient Kamasu we published this past week) and guess what?  They're all really good and that made me realize, despite all the collective moaning that goes on, we're living during a pretty good time for watches.  Sure, the hype machine is bigger than ever, but I think that for 1,000 – 2,000 Euros one gets a far better watch than in the past and there are some really attractive watches out there.  If I think about how the Swatch Group has quietly (I say that because there's literally a new release every week) reinvented most of their "affordable" brands, it's pretty cool and others are doing similar things.  Yes, I'm feeling happy today, so let's get to it…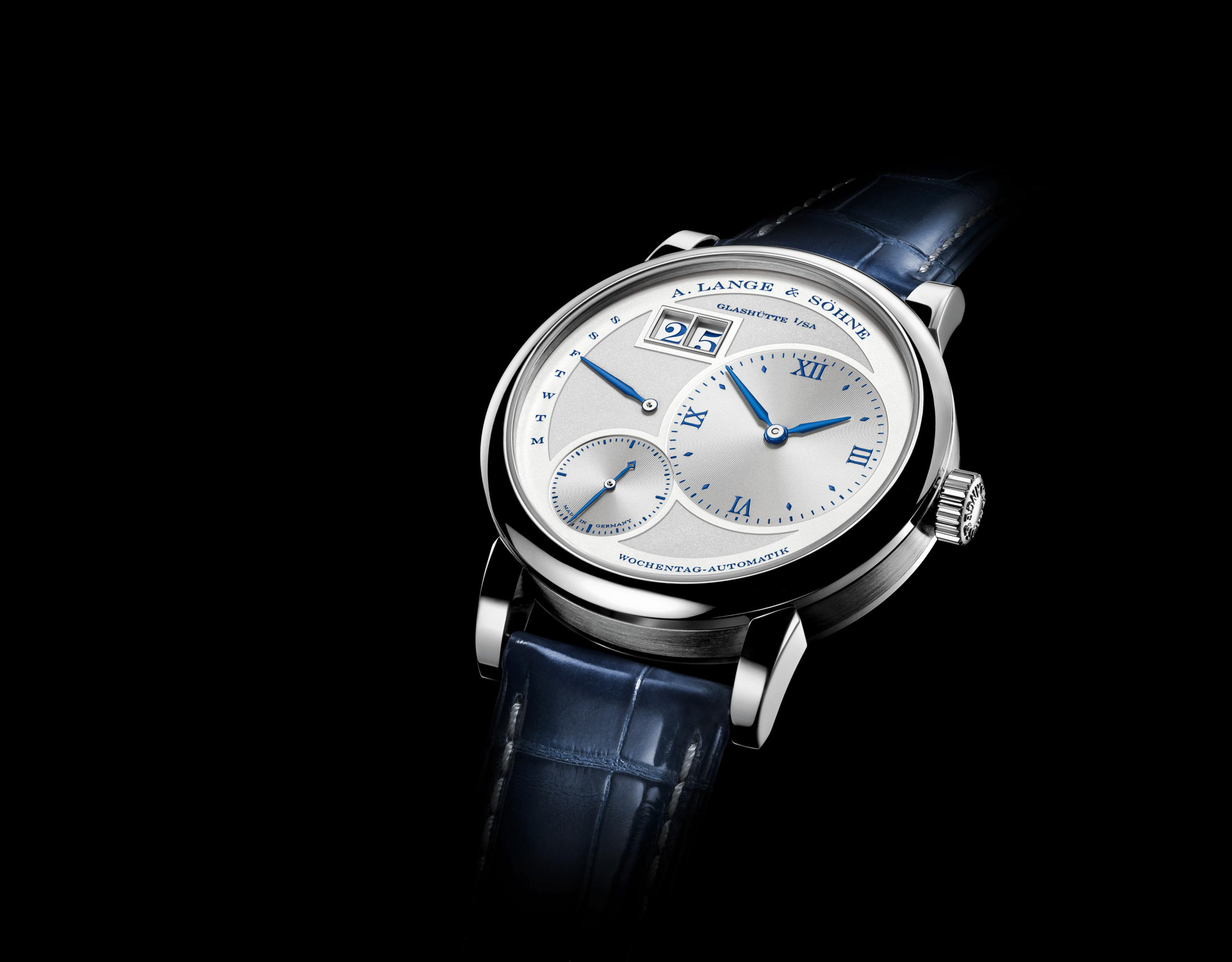 Lange 1 Daymatic 25th Anniversary
Right on time for August we have the latest Lange 25th Anniversary piece (they're being released monthly) and that's the Daymatic.  What we have here is the mirror copy of the Lange 1 but with an automatic movement.  When I say mirror, everything on the dial is literally on the opposite side.  Also, the case grows by 1mm to 39.5, but you still have the white gold case and silver dial with blue highlights.  As per most of the models in this 25th Anniversary collection, only 25 will be released.  There's absolutely nothing wrong with this model, but it's the first within the series that I could pass on as I am a manual movement kind of person.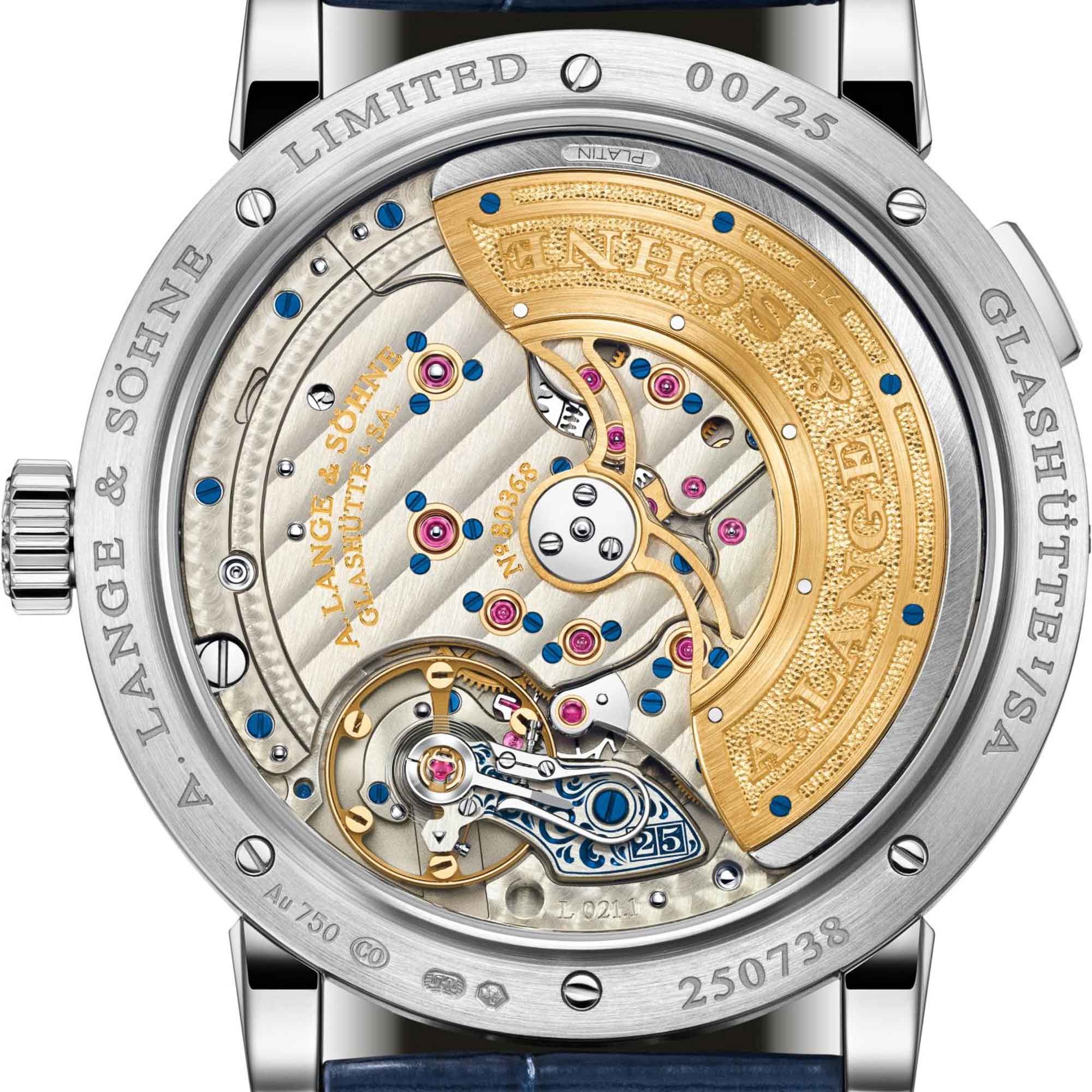 Still, the Daymatic is a work of art with its L021.1 automatic that has a power reserve of 50 hours.  At 44,200 Euros, let's see how long these last or if they're already gone.  For more information, visit the official A.Lange & Söhne site.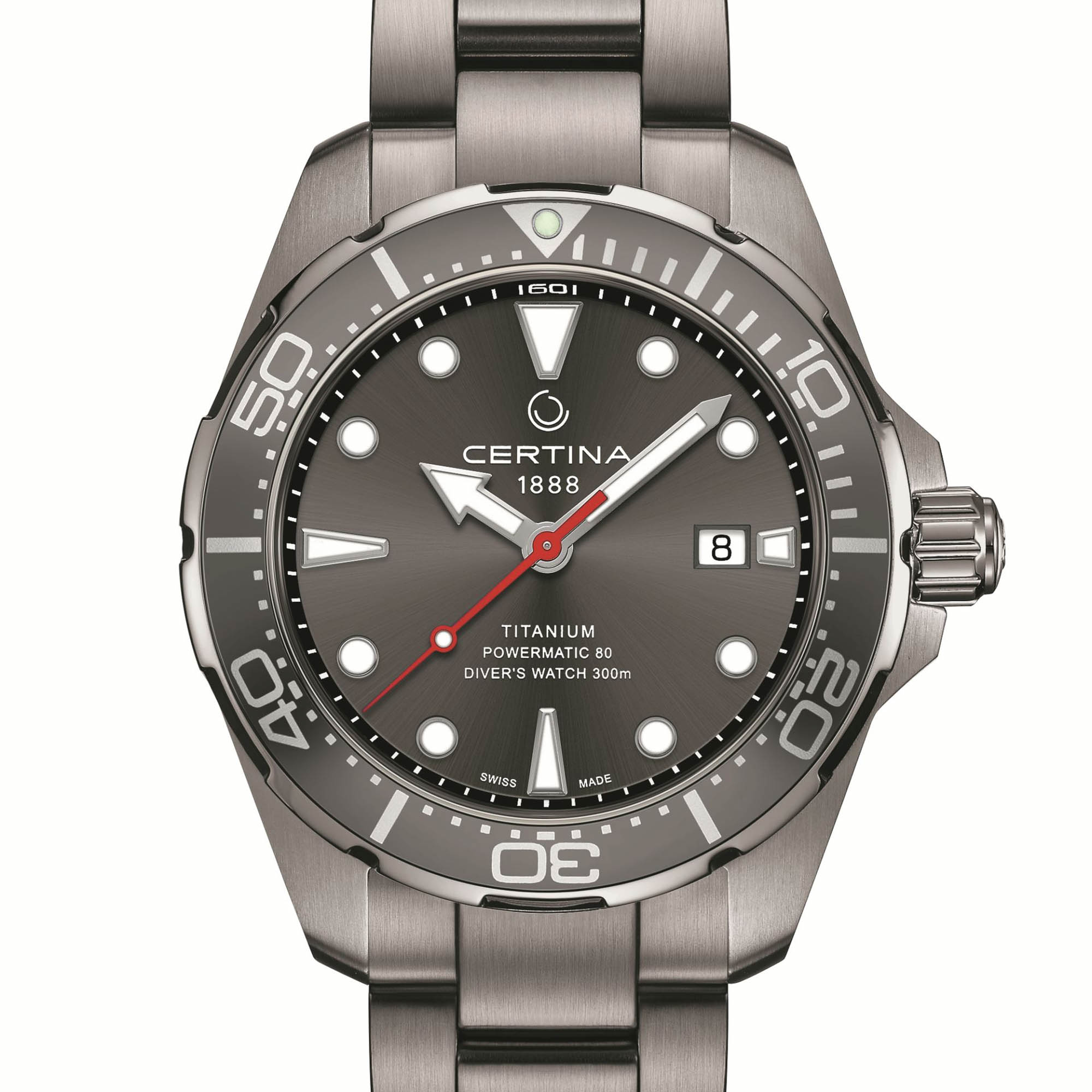 Certina DS Action Diver Titanium
I'll back up my comment about Swatch Group getting their act together with one example: Certina.  Prior to their renaissance that, in my eyes, began a couple years back, this was a brand that had basically been forgotten.  It certainly wasn't a factor globally, but now they're back and we've been covering a lot of their pieces.  Just this week, Balazs covered another Action Diver, the STC 60th Anniversary.  But today, I'm geeked about a new titanium version of the DS Action Diver because it's fully done up in titanium.  What we have here is the same 43mm case of the steel Action Divers, but crafted of titanium and paired with a titanium bracelet.  Peep that classy grey dial while you're at it!  With 300M of water resistance, an ISO rating, and the ubiquitous Powermatic 80 inside this is one sweet watch provided your wrist can handle the case size.  Best of all, this new Action Diver retails for 975 Euros, which is a bone fide bargain in my book and is one of the few Swiss-made divers to successfully take aim at Seiko's soft underbelly.  For that reason alone, it makes the cover of This Week in Watches.  The titanium Action Diver is live on the official Certina site.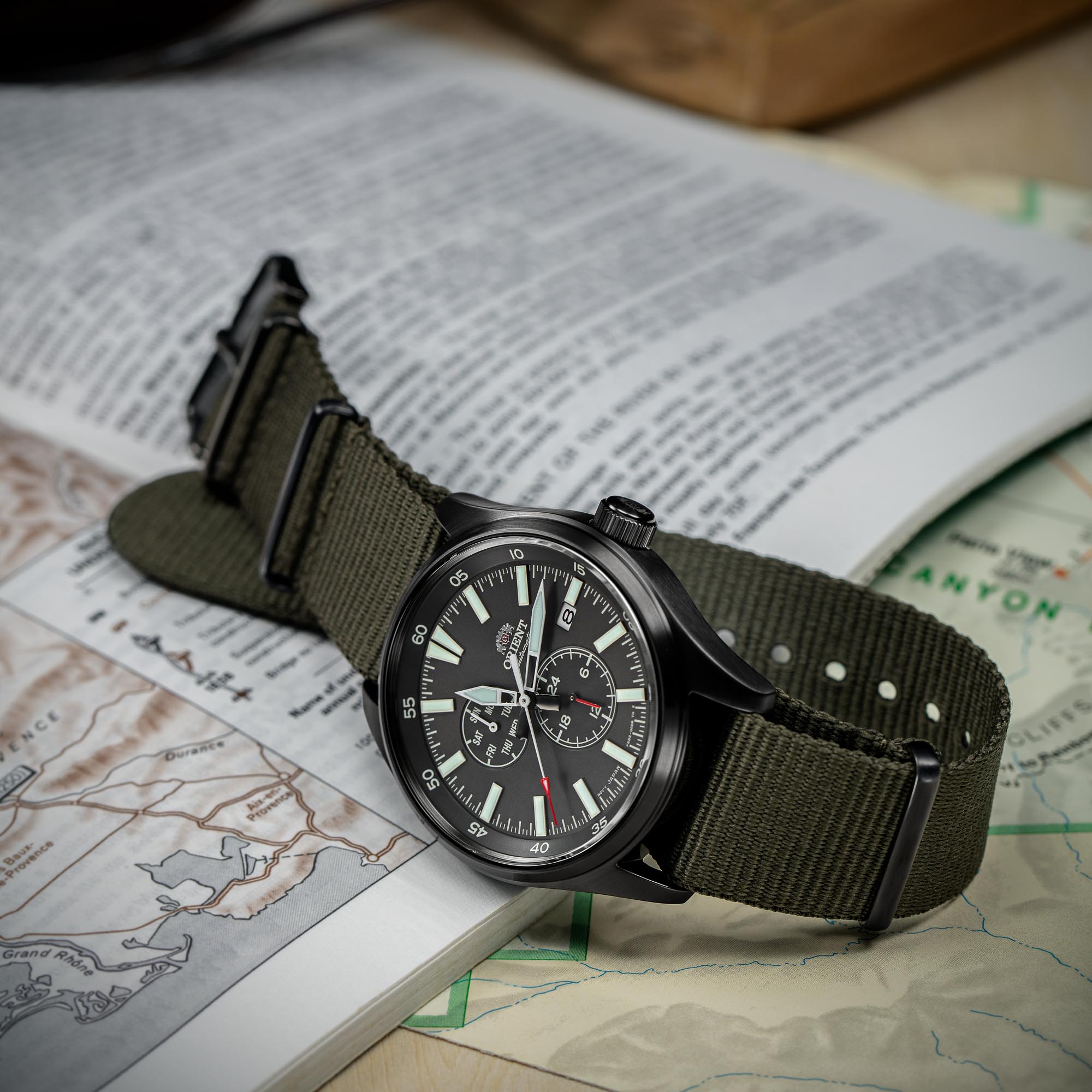 Orient Field Watch
Orient sent us news of their revised ET0N field watch, which goes by the name "Defender" in the USA.  5 different variants will be available in Europe beginning this month.  All are 42mm in stainless, feature a display case back where the in-house F6B22 automatic can be viewed.  This Orient presents a slightly different take on the field watch genre, but I think it makes sense.  We have a 24-hour dial on the watch and both day and date indicators.  Some might say that there's a lot going on here, but again, it's nice to see something a little different than the standard 3-hand field watch.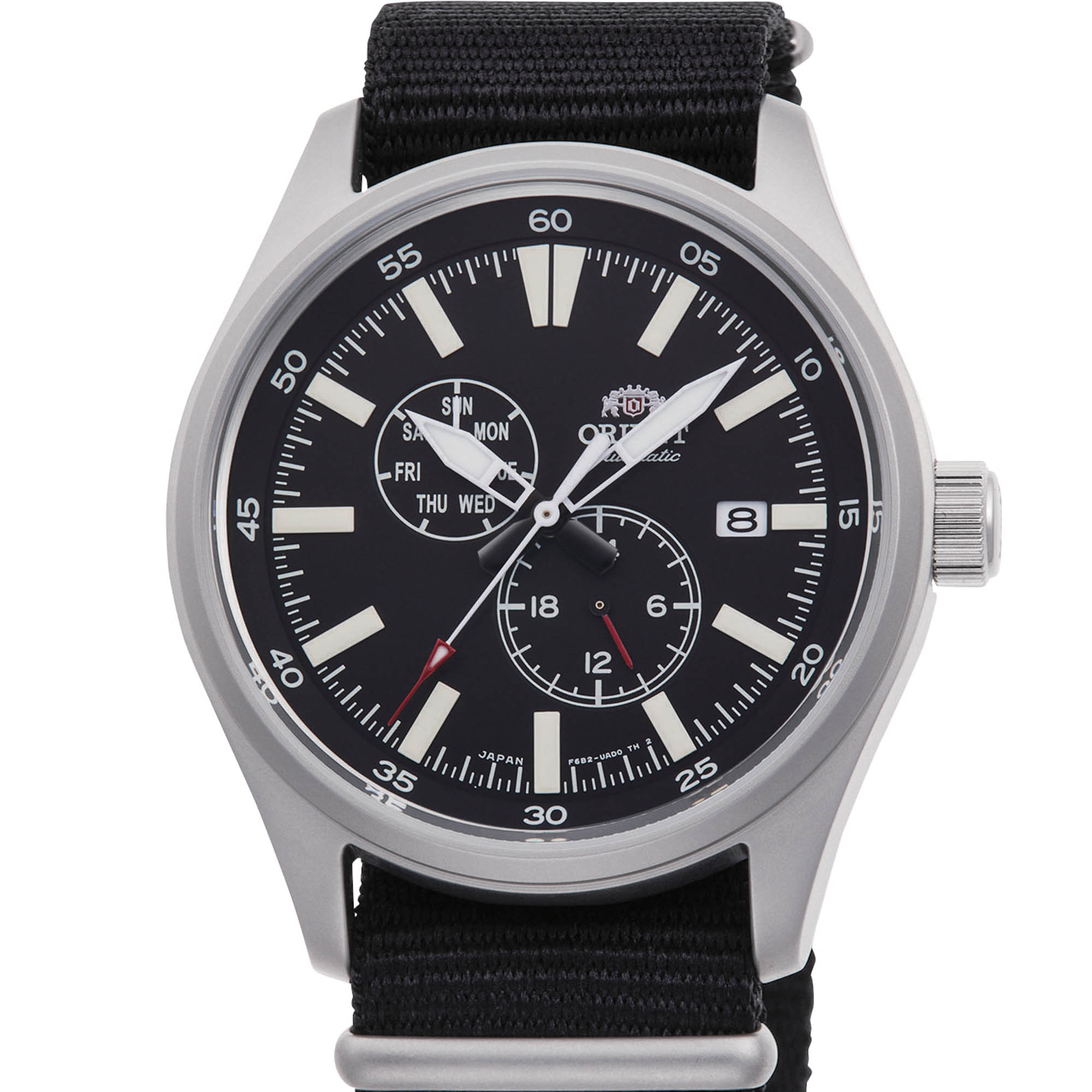 Speaking of legibility, there's ample lume here and that should help in the field or underwater as it's good down to 100 meters.  Your choice of bracelet, leather or nylon can outfit the watches.  With a retail price of $285-295, this represents good value and I'm sure that the street price will be even more fair.  The watches aren't quite on the US site yet, but keep checking for more information.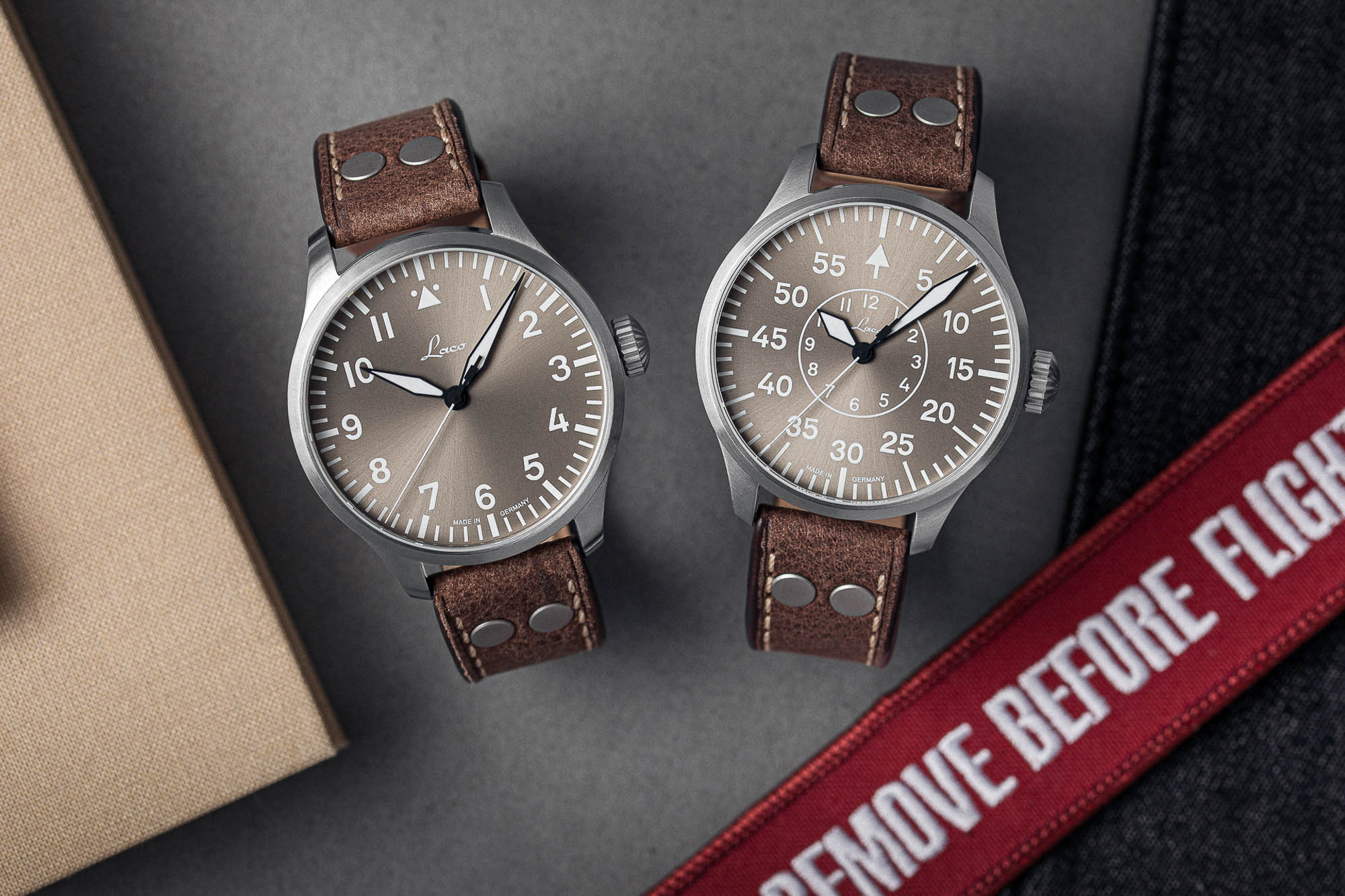 With Laco, Taupe is dope!
Sorry, I got a bit carried away with that subheading, but we have some cool news from Laco, the German brand that makes all types of military-inspired watches such as the A and B-Uhr pieces.  We recently got word that the brand will release two new limited edition pieces (500 of each) called the Augsburg and the Aachen.  The Augsburg is on the left above (A Uhr) and the Aachen is on the right (B Uhr).  Both will come in at 42mm in diameter with 20mm lugs and feature taupe dials with a sunray pattern.  Inside, we have the Laco 21 calibre (Miyota 821A) automatic with hacking and that's viewable via a display back.  Each piece will be numbered and the best part is that pricing will be 390 Euros (which looks like a reasonable 50 Euro premium over the standard model).  That's smart money for an iconic design and one that's assembled here in Germany.  Ah, and if you're feeling lucky, you should visit the Laco site and their social media channels for a chance to win the first Aachen Taupe piece (#001) in a raffle giveaway from the brand.  Pieces will begin delivering in mid-August, but you can pre-order on the official Laco site now or by emailing or calling them.
That's all for This Week in Watches, we'll see you next weekend!