This Week In Watches: December 26, 2020 — Grand Seiko Is Not Done For Christmas Just Yet
Grand Seiko has one more surprise for 2020, and boy is it a doozy!
First things, first, Happy Christmas to all of the Fratelli! From the team here at Fratello Watches, we hope you all had a wonderful day yesterday and that there were many horological gifts under your Christmas trees! Whether those watch-based gifts were from friends, family, or even self-bought — that's not important!
Around this time of the year, brands (or, more specifically, the people working for the brands) traditionally tend to have wrapped things up for the Christmas break. Yes, even the watch industry needs a Christmas break! That said, there have still been some exciting things that came up this week. Let's have a look!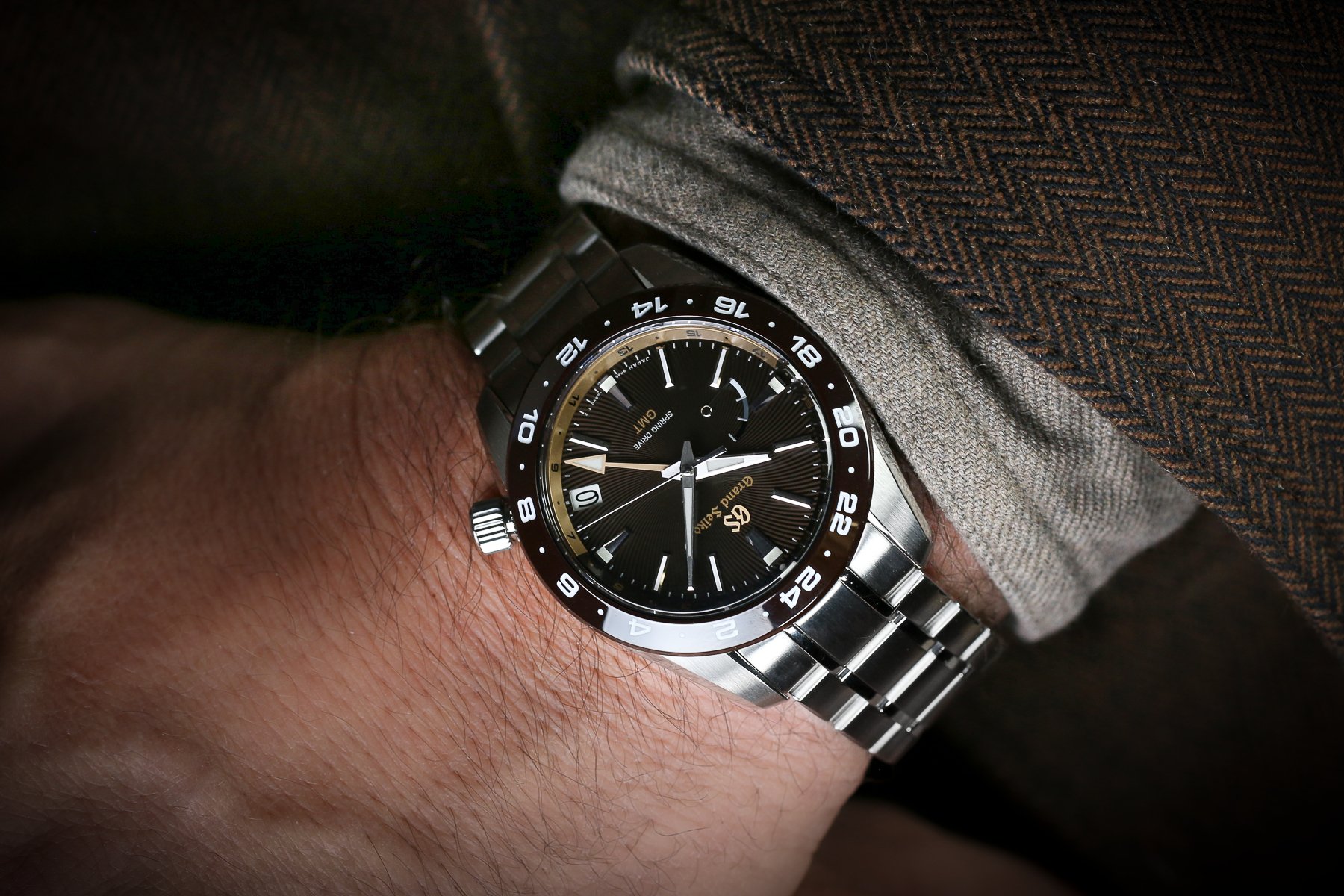 Grand Seiko GS9 club and SBGE263 Eagle US LE
In some exciting news for our American friends, Grand Seiko Corporation of America launched the USA GS9 Club, an exclusive community for avid Grand Seiko collectors and its first-ever e-commerce site for US-based consumers. Initially a Japan-only thing, the GS9 Club was created specifically for Grand Seiko owners. Club members will enjoy private access to special events, gifts and exclusive content.
The eagle was chosen for the inspiration…
In addition the GS9 Club expansion, Grand Seiko is celebrating its 80th birthday by introducing a new Spring Drive GMT sports watch. Pulling its inspiration from the eagle, SBGE263 Eagle is a US limited edition. The eagle was chosen for the inspiration because its dominance has earned it a majestic yet authoritative reputation in the animal kingdom.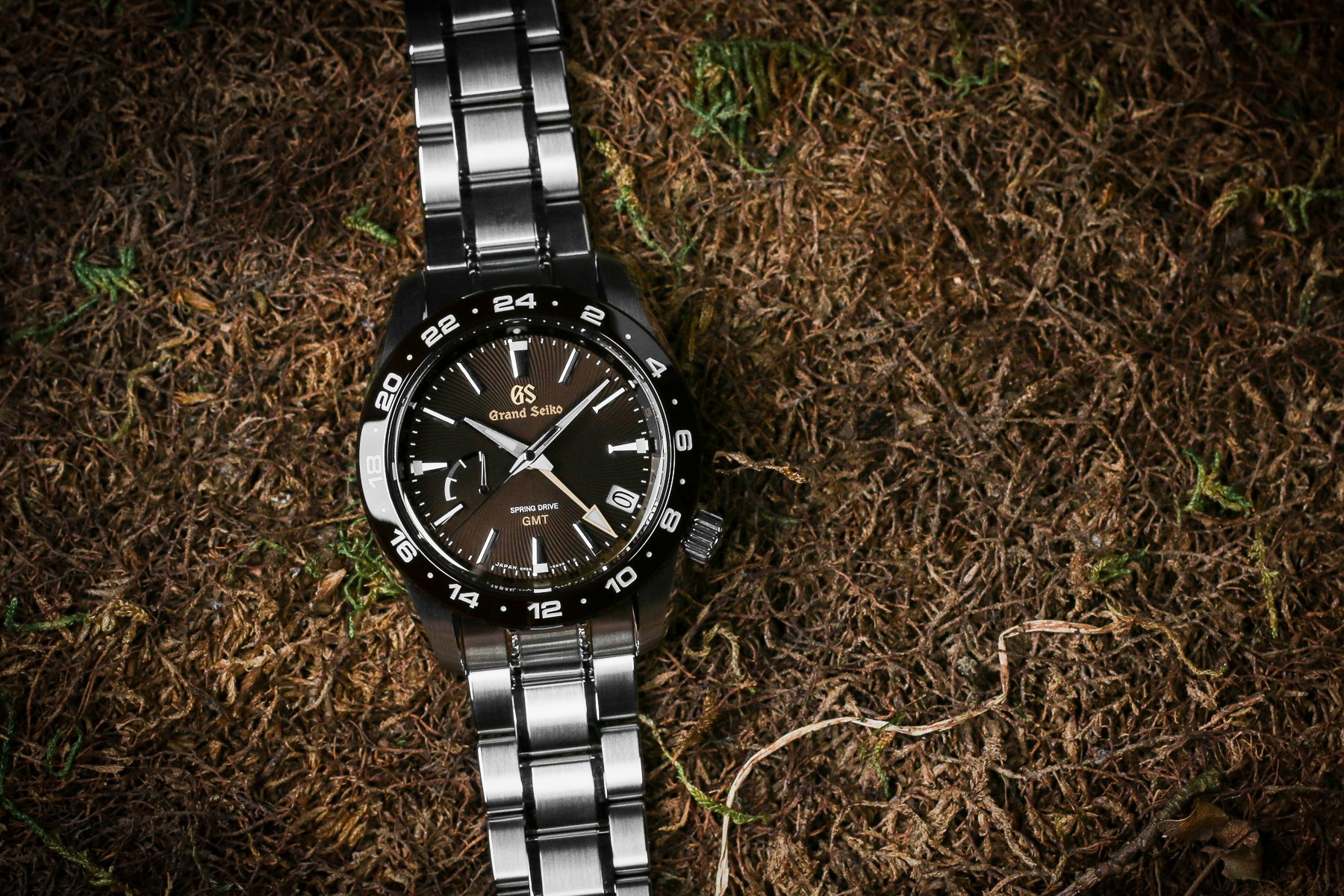 The story behind the watch
As with many of Grand Seiko's watches, there's a story behind the design choices. The deep brown color used for the dial and ceramic bezel serves as a reminder of the earth's warm tones — reliable and dignified. The color is also a reference to the color of the eagle's plumage. The dial pattern represents the eagle's radiance as it soars through the sky, swooping down to catch its prey or upward into the open skies above. The gold arrow of the GMT hand is reminiscent of the eagle's powerful beak. Personally, I'm not fussed by these stories, and they feel a little tenuous, but the watch itself is stunning, so I will overlook the overzealous marketing spiel.
You can find out more about the SBGE263 on Grand Seiko's website. You can also apply to join the GS9 club right here.

Scottish Watches Swatch X You
When I say Scotland, you might think about haggis, bagpipes, kilts, and their furry man purses (for those interested, it's called a sporran), but maybe you also think of the watch Podcast, Scottish Watches. Celebrating its 2nd anniversary and the recent release of its 200th episode, Scottish Watches is a light-hearted watch podcast in Glasgow, Scotland, by creators Rikki and Rick. Over the past 2 years they have given a no-nonsense and very Scottish take on the watch industry and featured some notable guest names. Fratello's own founder and editor-in-chief, RJ Broer, has been a guest, alongside other famous voices including Jean Claude Biver, Ariel Adams, and Roger Smith. Quite the lineup, I think you'll agree!
Scottish Watches has announced something quite exciting…
To celebrate becoming the first watch podcast to reach the milestone of 200 episodes while also celebrating its forthcoming 2nd anniversary, Scottish Watches has announced something quite exciting! The team at Scottish Watches has worked with Swatch to create a super-Scottish Swatch X You edition.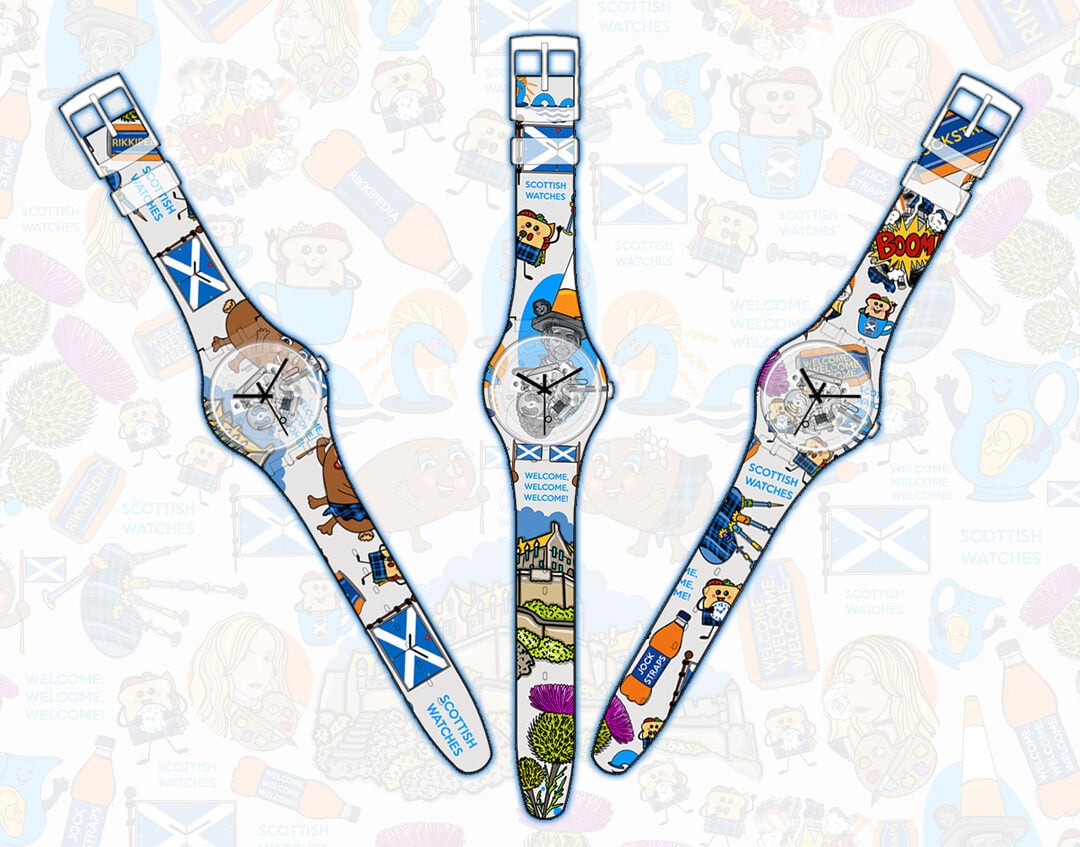 Happy Christmas from Scottish Watches
For those you aren't aware, the Swatch X You platform allows any watch lover to customize their Swatch Watch. You can choose exactly how your watch will look by rotating, panning, and zooming around a large background image then stamping out the design they would like onto the watch head and strap. You can also choose different colors for the movement, and add a short note on the case back. The watch is then printed and delivered directly to your door. Easy peasy! The whole process is designed to be as simple as possible.
…the lowest possible price…
It's worth noting that the Scottish Watches team is not making a penny from the design. Instead, the guys wanted to make the watch available at the lowest possible price to make it more attainable for enthusiasts and collectors. The new limited-time edition Scottish Watches Swatch X You is available now for one month only! If you're keen, then don't delay. You only have a few weeks to place an order! Find out more and the link to place an order on the Scottish Watches website.
And with that, it's the final This Week In Watches of 2020. I just wanted to thank you, the Fratelli, for following along each week. I appreciate every single one of you and all of your comments! Here's to a prosperous 2021!