This Week in Watches – July 6, 2019
Beating the Heat with all the News on the Street
Hej, happy campers, it's time for This Week in Watches for July 6, 2019.
This week, I don't really have a rant-worthy topic prior to getting into This Week in Watches.  It's not been too hot here in Germany (sorry, Serbians, you are feeling it right now) and the ground is stable (do take care, SoCal denizens), so what's there to mention?  Well, how about this?  We now have e-Scooters roaming around in Frankfurt.  That's not a whole lot different than some other cities, but damn, the users of these things don't know what they're doing quite yet.  It's amazing, but true, that one cannot text while using one of these lest they wish to end up as a piece of roadside hamburger – but they're trying.  It does make me think that either G-Shocks or those Victorinox watches might just be the best thing to deal with this burgeoning trend that once again provides a nod to humanity's increasing lassitude.  And there's my rant…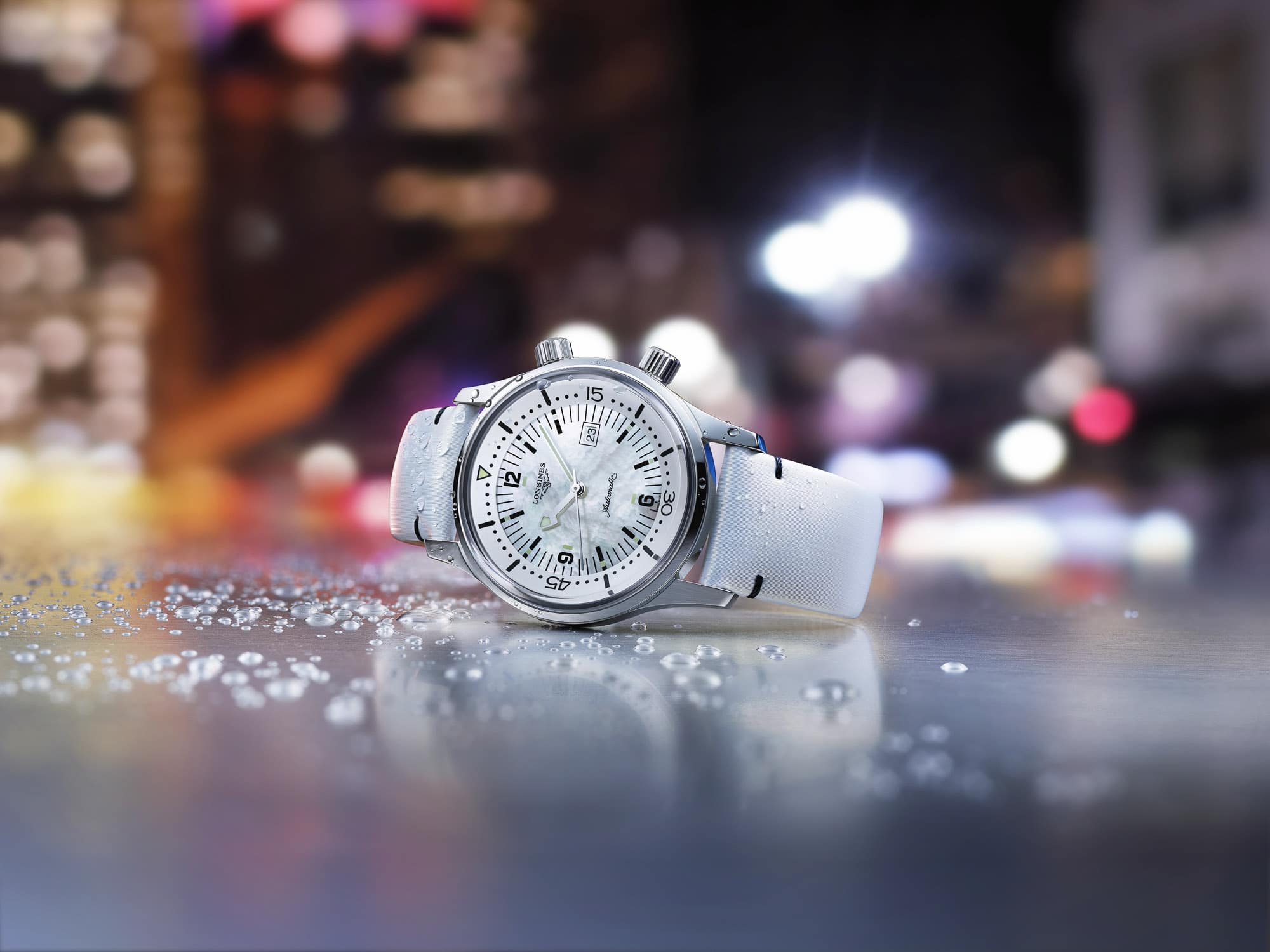 The Longines Legend Diver – For Ladies?
So, maybe my rant on This Week in Watches isn't over as I received news from Longines that they will now offer a 36mm Legend Diver that's aimed towards the female market.  Now, to be fair, in addition to one model that carries the classic vintage black dial, there is another with mother of pearl.  But, what gets me is that watch brands feel the need to categorize these watches into male and female models.  Sure, a 50mm+ watch might be worth defining as a men's piece while a 30mm and below piece is somewhat clearly positioned for ladies.  But, at 36mm, the black Legend Diver potentially answers a concern that I, personally, had with the existing, 42mm version.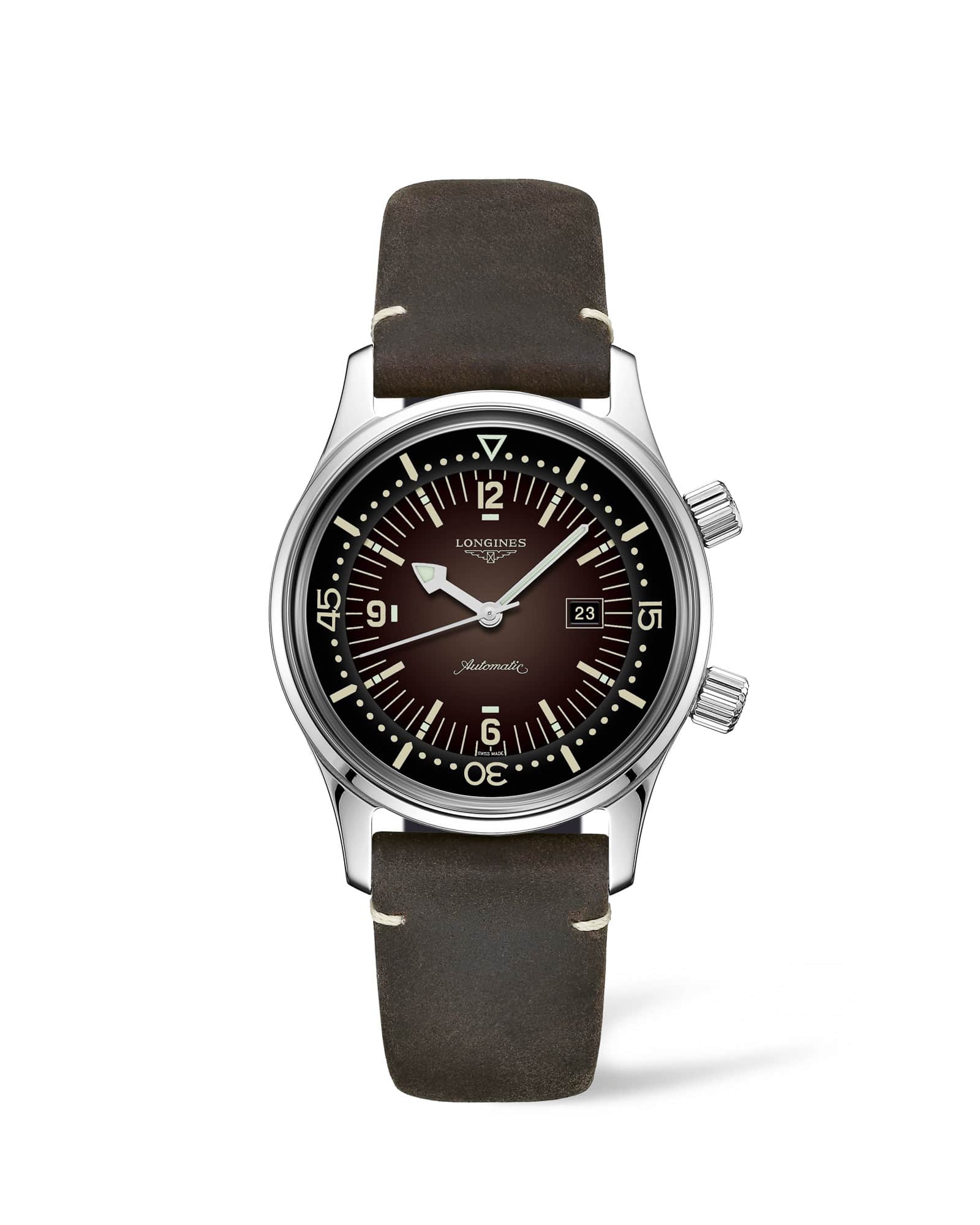 Namely, that original piece was just too damn big for me and the lugs seemingly go on for miles.  So, Longines, maybe just decide to release a 36mm watch and call it a 36mm watch or, be daring, and show both men and women wearing it!  Case in point: both my wife and I wear 36mm Datejusts.  Moving on, this new smaller (see, that wasn't hard) Legend Diver is good for 300 meters of water resistance, contains a date, and the ETA A20.LII automatic.  It's available on a Milanaise mesh band and leather.  On strap, the watch retails for 1,850 Euros and 2,080 on bracelet no matter which dial you choose.  It's a cool watch and I think it works well for both sexes.  For more info, head to the official Longines site.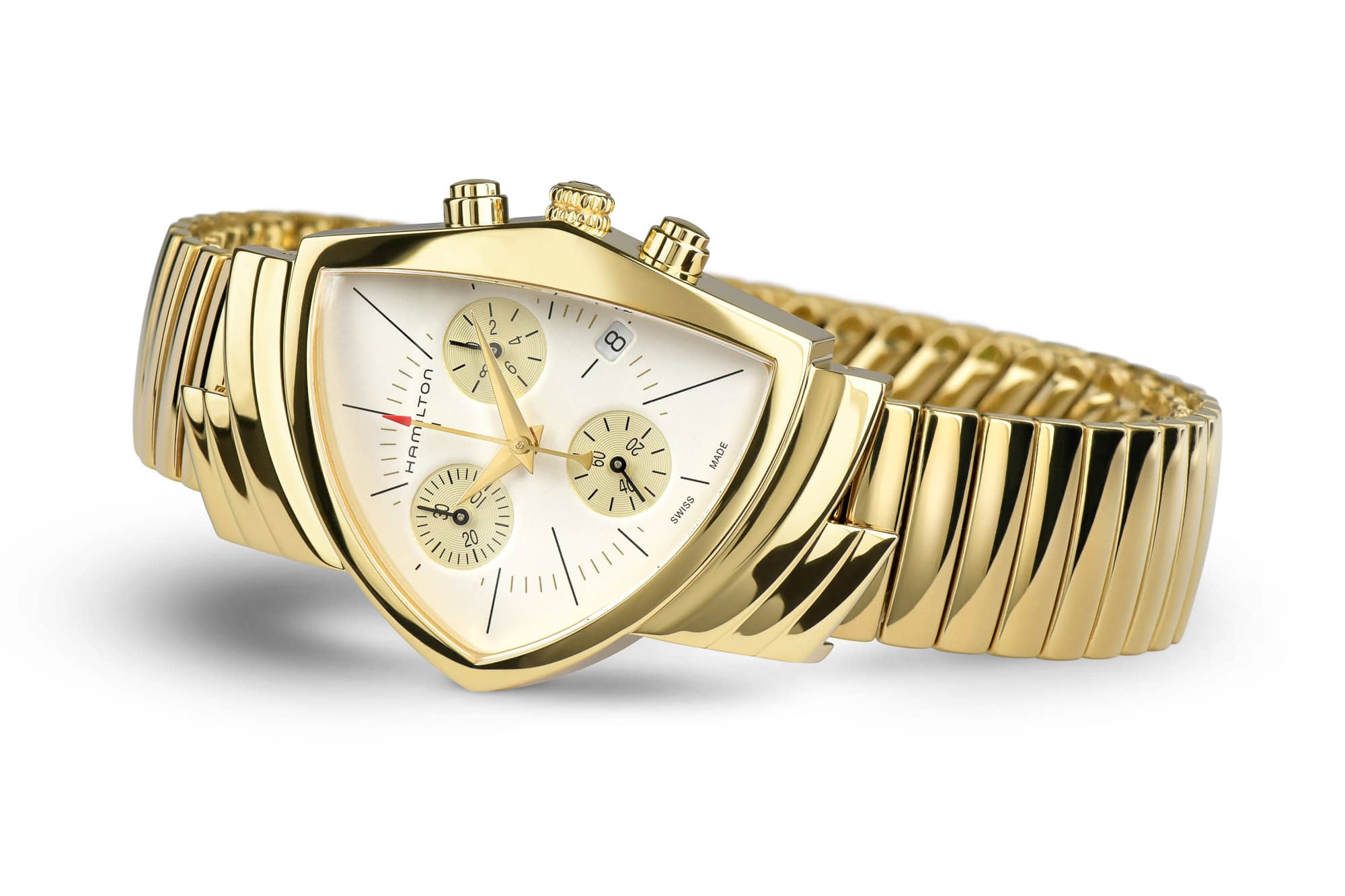 Hamilton Ventura Quartz Chrono
I have a soft spot for the Hamilton Ventura, the brand's somewhat triangular watch that debuted back in 1957 with wild styling and an electric movement.  A new quartz Ventura was one of my first fancy watch buys back in the early 90's, so there's a tie with me.  Today, we get a look at the quartz Ventura Chrono in some different forms – or so I think.  My eBay tinkering showed me several black dial, steel case models already in existence, so perhaps models such as these gold-plated editions are new.  Whatever the case, we have a 1,025 CHF model on an expanding bracelet to keep things 50's.  The watch measures 32.3mm x 50.3mm.  Have a look at them here on the Hamilton site.
Tissot Celebrates 20 Years of the T-Touch
You know you're in for a dose of serious PR when the German message starts off with "Greetings, lovely Watch and Outdoor Friends".  And what we have here on This Week in Watches is a celebration of the Tissot T-Touch's 20th anniversary called the Expert Solar II Swiss Edition.  At 45mm and in titanium, this watch doesn't seem to differ functionally from normal T-Touch's, but it adds some interesting color (brown) and a very Swiss dial design.  What you're looking at on the top half of the dial are Edelweiss flowers and something inspired by the shirts that mountain men of Switzerland apparently wear (no need to lecture me, Swiss readers, google took me to some interesting pictures of wrestling called Schwingen where contestants where these shirts along with lederhosen are worn).  If iconography evoking thoughts of Swiss culture are attractive to you and brown is your color, then the Swiss Edition could be your watch.  At 995 Euros, take a look at more information on the Tissot site.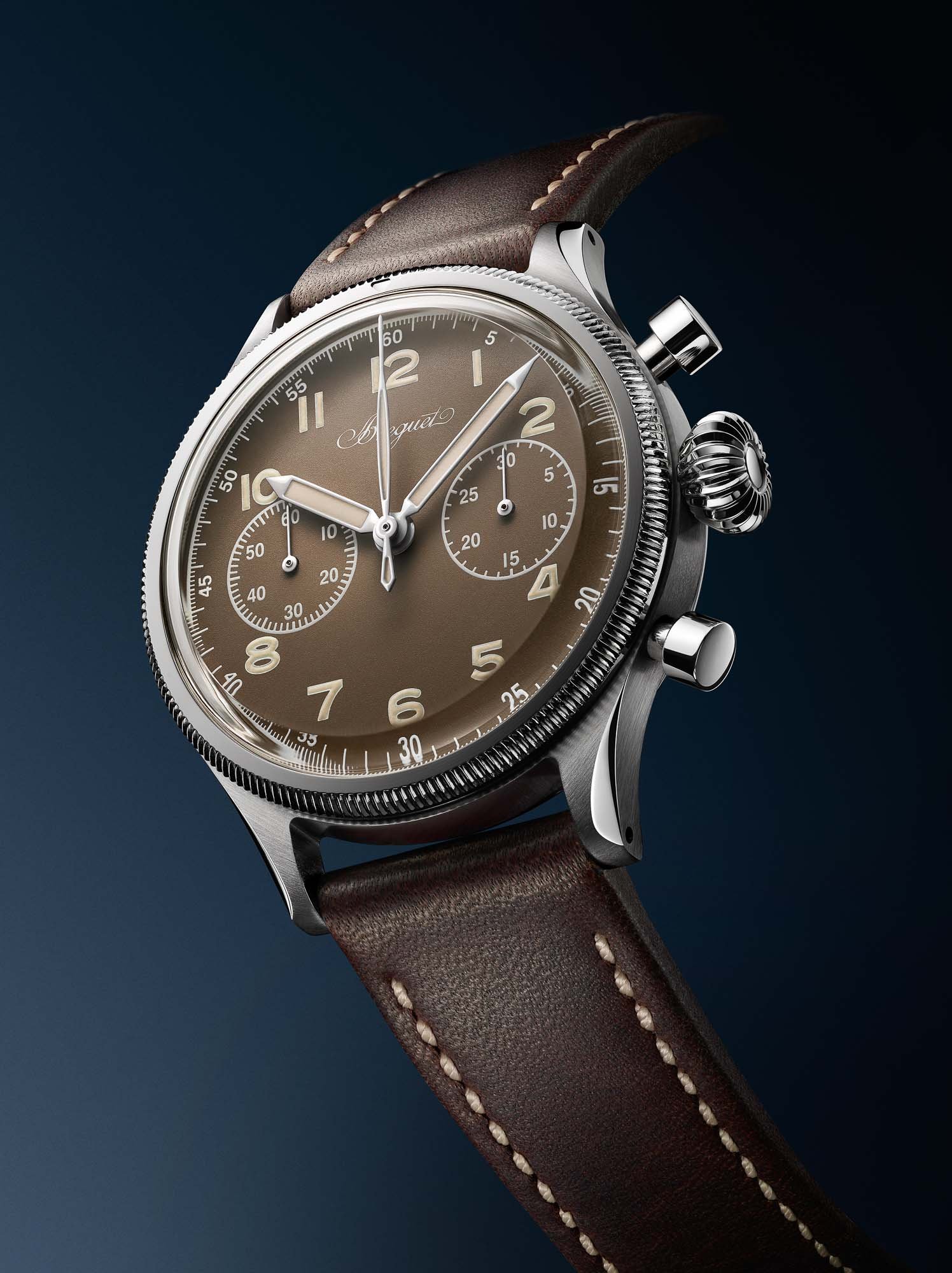 Breguet Turns up the Wick for Only Watch
Only Watch is a charity event and auction benefitting Muscular dystrophy.  It's held in Monaco and this year will be on November 9th.  50 watches will be auctioned off with 99% of the proceeds heading to charity – you can see all the watches here.  Some brands phone it in a bit with a color change to the dial or a slightly different case material, but Breguet has created a one-off stunner for the event.  The Type 20 brings back a design that's well-known to collectors.  First issued to French Air Force pilots in 1954, the Type 20 featured a manual wind Valjoux 222 with a flyback complication.  This newer piece has a Valjoux 235, which is of the same lineage and contains some refurbished parts.  At 38.3mm in diameter and with a rotating bezel, this steel piece is simply lovely.  The guesstimate on what this Breguet will sell for is 31,000 – 45,000, which I think is low.  Head to Breguet for their press release and Only Watch for specification detail on the watch.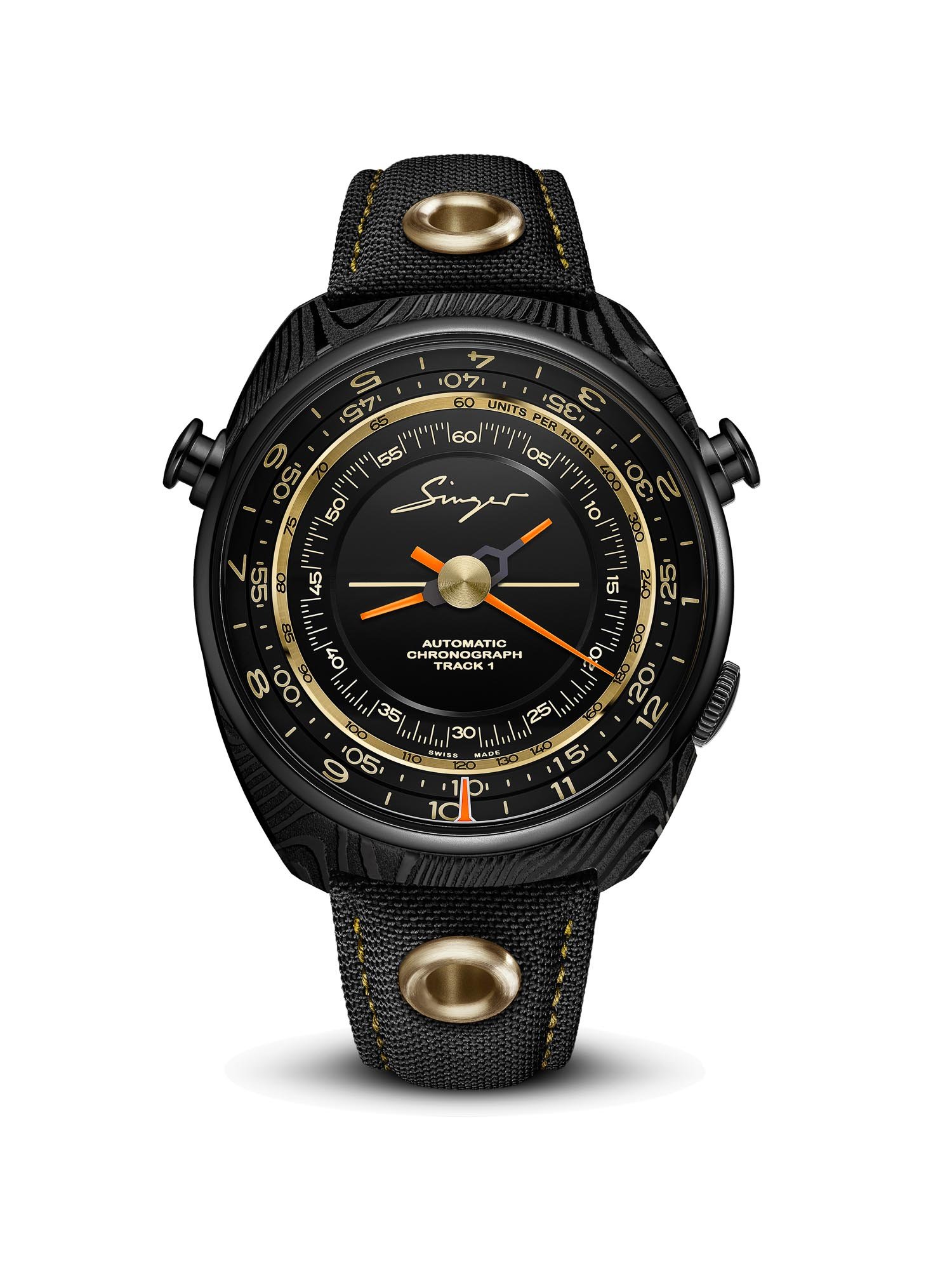 Singer for Only Watch
Singer also sent us news of their Track 1 for Only Watch.  The official specs of the watch can be found here, but let's hit some high points.  The 43mm black steel case just might be the star of the show because it's Damascus and was created in Sweden by the duo behind GoS Watches ; it looks fantastic.  Inside, there's the Caliber AgenGraphe 6361 automatic chronograph movement and it powers Singer's unique peripheral style of displaying time, chronograph hours and minutes, and seconds.  Only Watch suggests an estimate fo 40,000 – 49,000 Euros, let's see on November 9th. For more on Singer Reimagined Watches, head to their official site.
That's all we've got for This Week in Watches – have a great weekend!