Thomas Goes Shopping With Cheat Codes "Infinite Money" And "Infinite Purchase History"
An around-the-world shopping spree without limits
Does anyone know the "infinite money" cheat code for us watch geeks? I cannot recall how many hours my best mate Tim and I played GoldenEye on the Nintendo 64. It was the 1990s, and we had nothing but time. The system of cheat codes was one of the many great things about that game. We looked up complicated button combinations in gaming magazines — L+left, L+R+right, L+right, R+down, and so on. And boom! You had infinite health. A second code… all weapons!
Today, I am releasing my inner child once more. I am activating the code "infinite money," and I am going on a watch shopping spree around the world. And just because life is too short to beg, I am also entering the cheat code "infinite purchase history." In other words, all boutiques and ateliers will welcome me with open arms. It's weird that this is not the case anyway, right? Regardless, this cheat code will allow me to take home whatever I please — a fun thought experiment, isn't it?
Planning the "infinite money" and "infinite purchase history" cheat trip
I have activated my two cheat codes and am ready to go. But where to? I think I will kick things off by flying to Japan. Next, I will hit Germany before inevitably doing a tour of Switzerland. It is not quite completely around the world, but it's still a nice little selection of destinations. I think a ten-watch collection should cover me.
I will only pick new watches, so no vintage and pre-owned stuff this time. Furthermore, I am only buying watches that I would never buy without the two cheat codes, so anything I lust after that I feel is even close to attainable is off the table here. If I have just one trip with infinite money and infinite purchase history, I will have to make the most of it.
I am not aiming to maximize value or meet external criteria other than my personal preference. I will only pick watches that I might actually buy in real life if I ran into such cheat codes. These are by no means intended to be objectively the best ten watches on the market today. But they are ten of my personal favorites in the out-of-my-reach segment. So those are the ground rules; let the fun begin!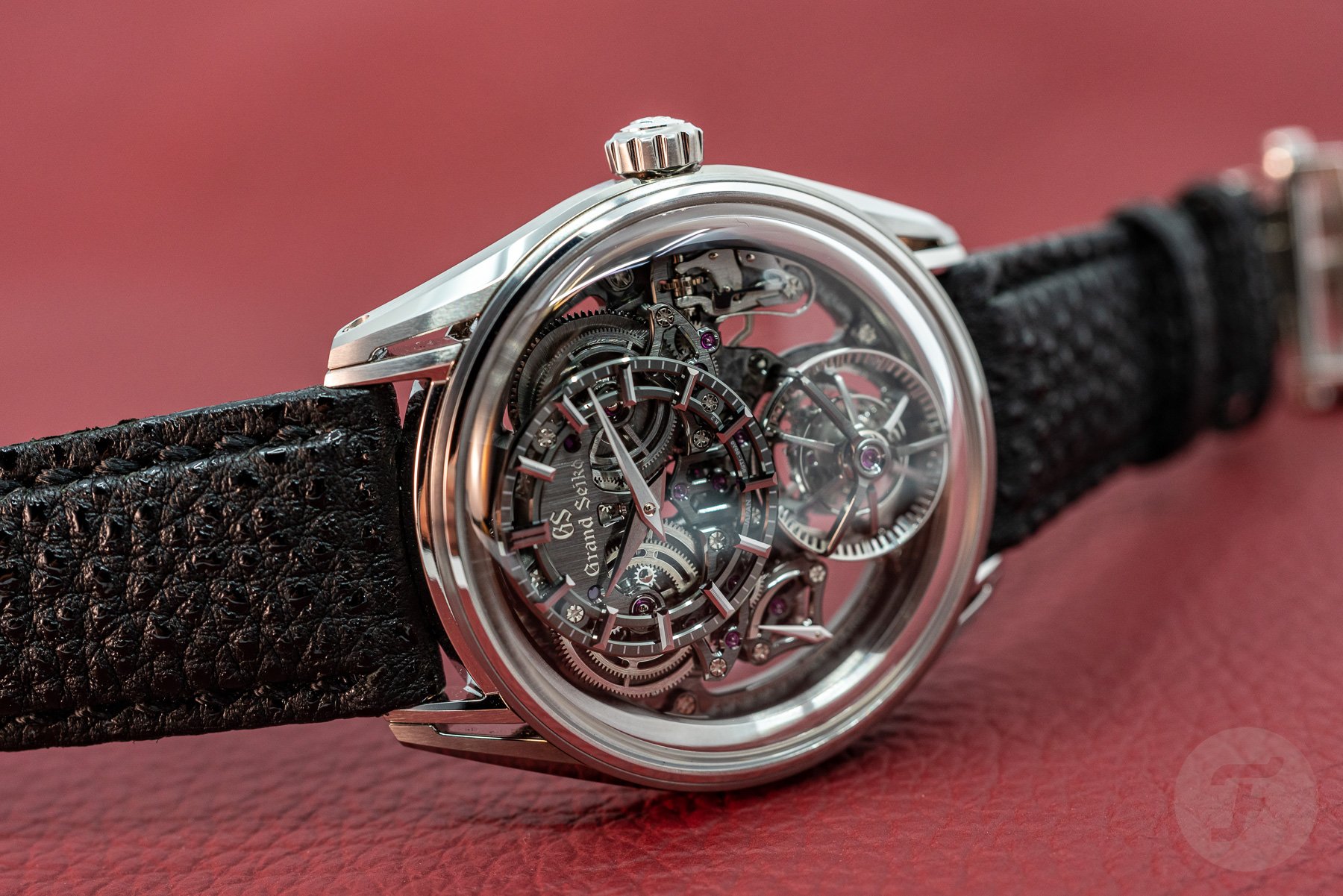 First stop: Japan — Grand Seiko and Naoya Hida & Co.
Let me start with a banger. My first purchase with infinite money is the Grand Seiko Kodo Constant-force Tourbillon. The tech on board — a constant-force mechanism and tourbillon on the same axis — is extremely impressive. But I am buying the Kodo for its aesthetics. I think this watch is wildly underestimated from a design perspective. Most highly complicated Haute Horlogerie watches like this look either very traditional or space-age futuristic. But the Kodo hits that sweet spot of being neither and all the more beautiful for it. That is the hardest visual style to pull off, and the Kodo does it effortlessly.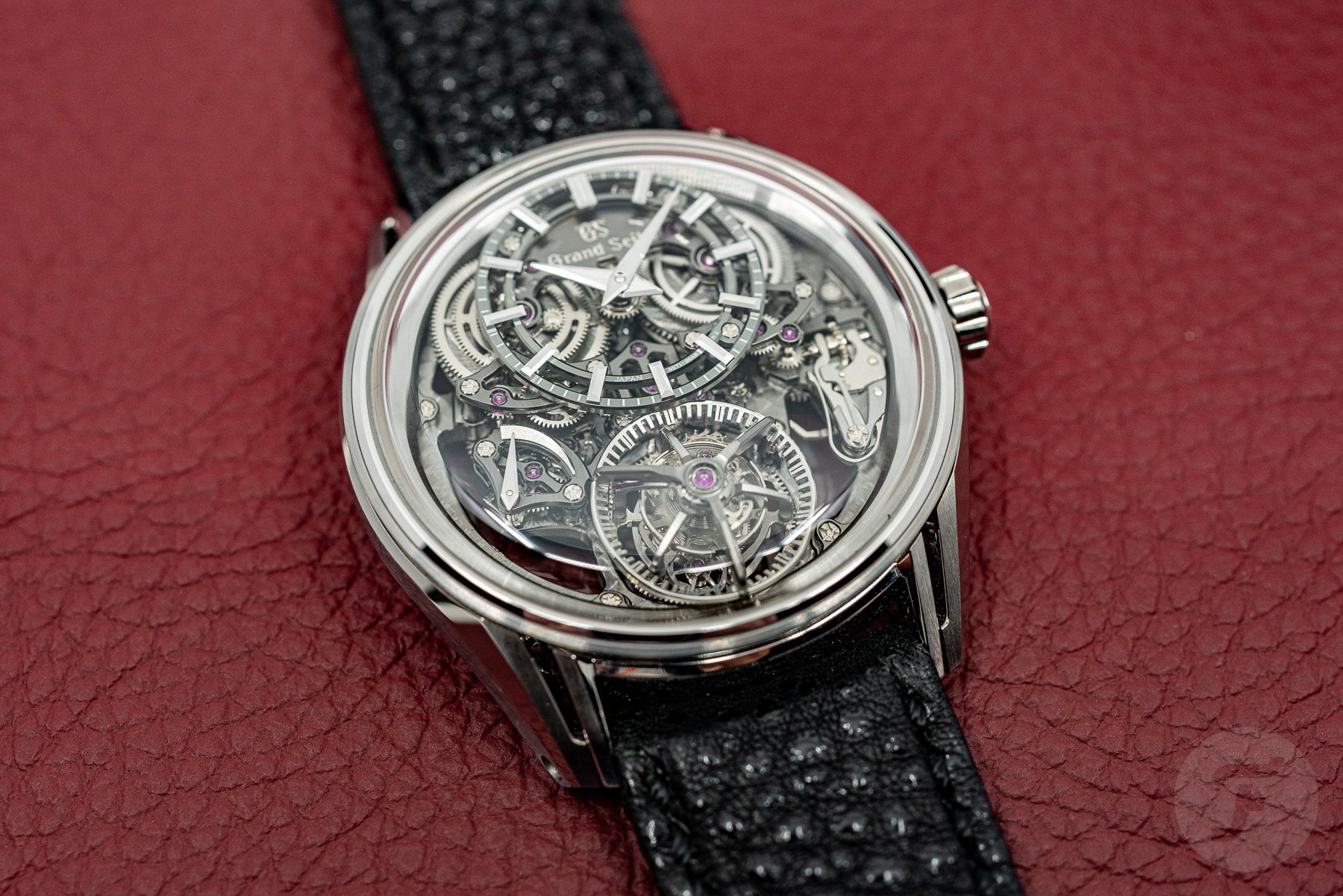 The Grand Seiko Kodo was introduced at Watches and Wonders 2022. It is limited to 20 pieces, which will be made "over time." Since it is still on Grand Seiko's website as a current model, I assume I can pick one up if I hand over the requisite €370,000.
While I am in Japan, I will make a second stop at Naoya Hida & Co. I have a soft spot for Japanese independents like NH and Kurono. I will make use of the opportunity to purchase the NH Type 3B. It is one of the few watches with Roman numerals that I like. And I absolutely love this one. The German silver dial features hand-engraved numerals and an 18K yellow gold moon disc that is also engraved by hand. The case measures a perfect (for me) 37mm, and I would happily part ways with ¥2,860,000 (around €20,400) from my infinite money.
Next stop: Germany — A. Lange & Söhne
A trip like this would not be complete for me without visiting A. Lange & Söhne. I do, however, have some trouble picking the right watch. I love the Zeitwerk in platinum, but at 42mm, it is too large for me. The Lange 1 would certainly be an option, but I think I would prefer the Saxonia Thin when it comes to wearing the watch.
In the end, the backside of the watch seals the deal for me. Since I am here in Glashütte with my "infinite money" code activated, I am going for the 1815 Chronograph in 18K rose gold, please. With its odd, lowered sub-dials and busy dial printing, the front is rather quirky. I cannot say I find this the prettiest watch in my cheat-code collection, but flip it over, and the view is absolutely ridiculous.
Caliber L951.5 inside is a hand-wound chronograph made up of 306 components. The combination of a very open, three-dimensional architecture and extreme levels of finishing make it a joy to behold. It will add around €63,300 to my expenditure so far.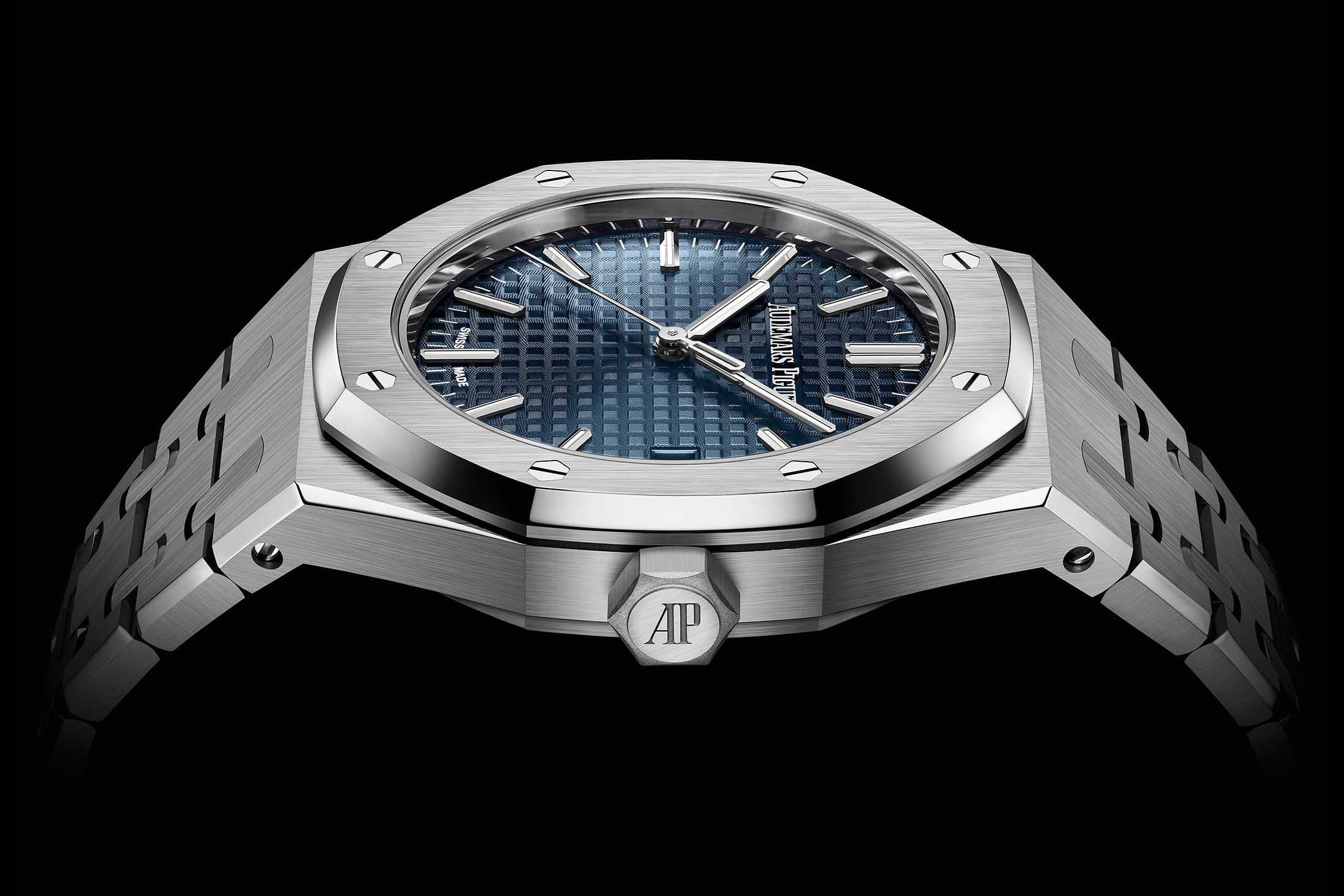 On to Switzerland: — first up, Audemars Piguet
I think it is about time to add an iconic steel sports watch to my new collection. All things equal, I actually prefer Patek Philippe's Nautilus over the Royal Oak. But since Patek no longer makes a version in the 37mm region, they're out. I am getting the Audemars Piguet Royal Oak Selfwinding ref. 15550ST.OO.1356ST.06. Catchy name, is it not?
Regardless of my slight Nautilus preference, I actually think the Royal Oak is one of the greatest watch designs ever. It is just so original and cohesive. And, of course, there is its huge historical significance. The version of my choice is the 37mm × 9mm one in "Bleu Nuit" with the iconic Grande Tappiserie dial. With "infinite money" and "infinite purchase history" cheat codes activated, the Royal Oak adds CHF 22,600 (around €22,900) to my tally.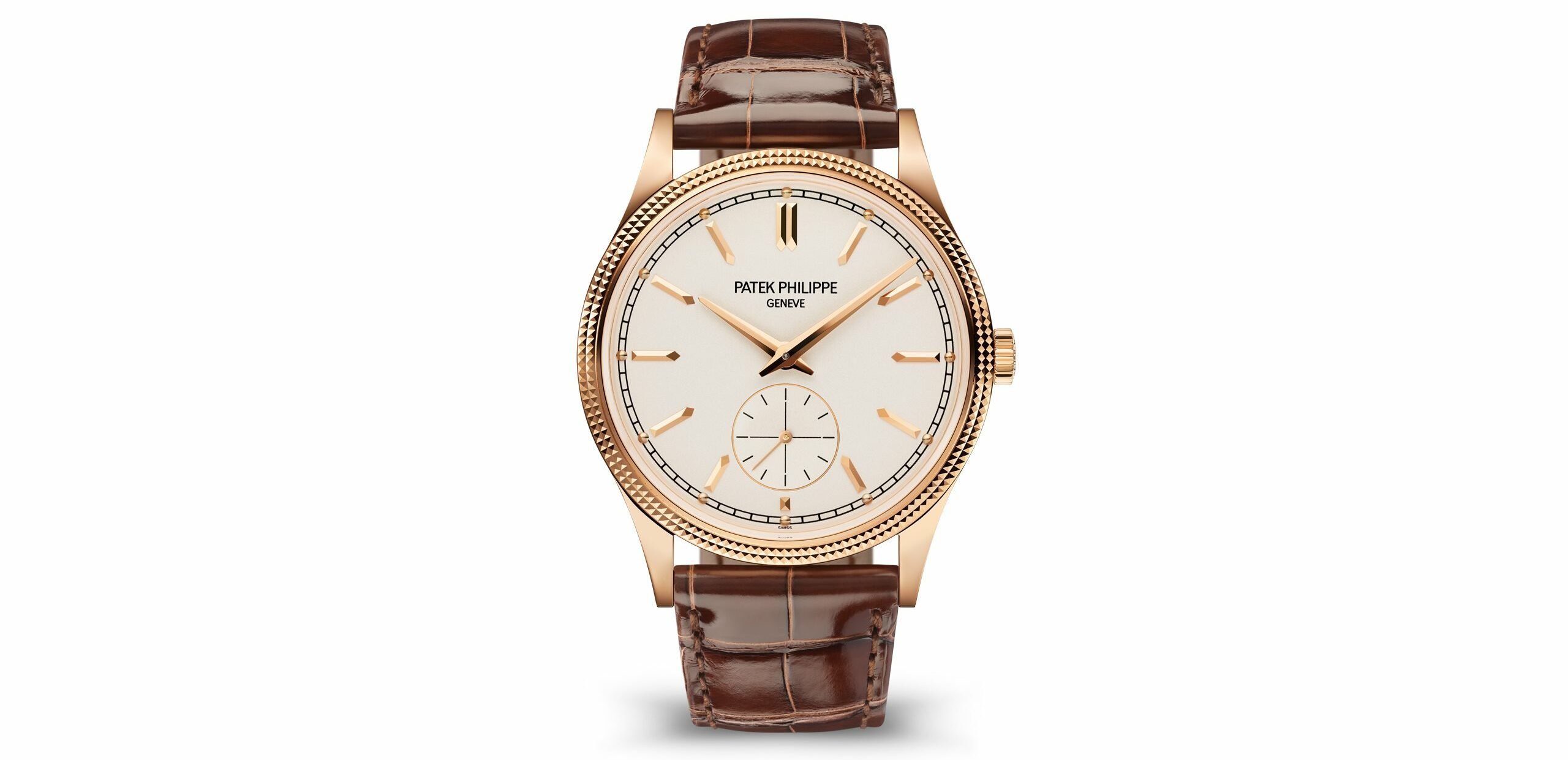 Visiting Patek Philippe
I am still stopping by Patek Philippe, however. Though it might make sense to look at Haute Complications while I have my cheat codes activated, I will not. This is just because there is one Patek out there that makes my eyes melt every time I look at it. I think it is just drop-dead gorgeous. I am talking about Calatrava ref. 6119R in rose gold.
This ultra-thin, hand-wound three-hander comes with a stunning hobnail bezel and an even prettier dial. It is undeniably classic Patek, but at the same time, it is modern and fresh. Should it have been a tad smaller than 39mm? Sure. But the folks at Patek do not cater to the 36mm-loving aficionados anymore. A sad fact for sure, but with a watch this beautiful, I forgive them. I am leaving the required €32,900 behind, and I am on my way with a Calatrava on my wrist.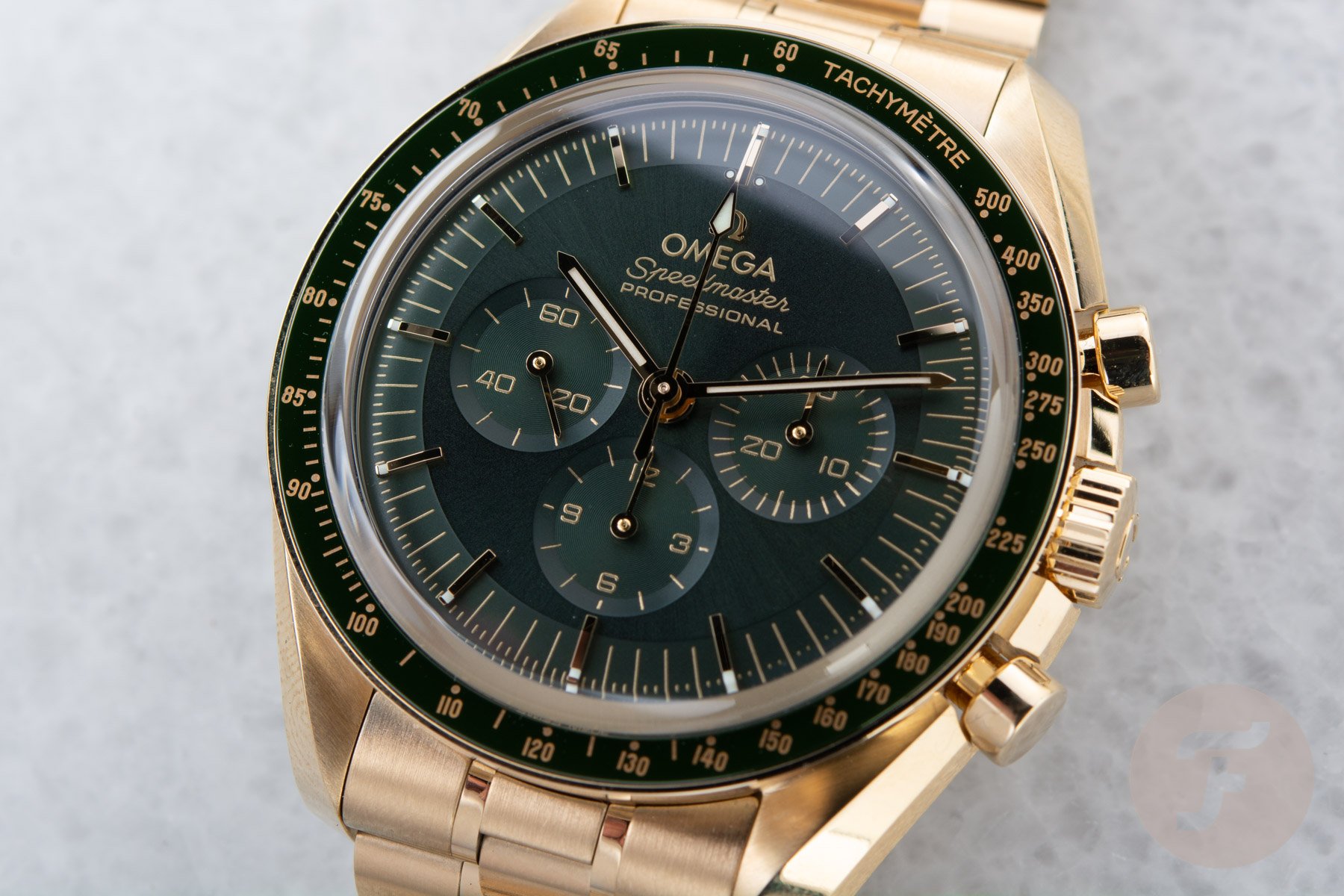 The Speedmaster flex
My next stop is Omega. I am getting the Moonwatch in Moonshine Gold, bracelet and all, with the green bezel and dial. Recently, I had a chance to handle this watch at a Speedy Tuesday event, and it is a showstopper. I would have never thought I would like a gold Speedmaster, but seeing one on RJ all the time has changed my perspective.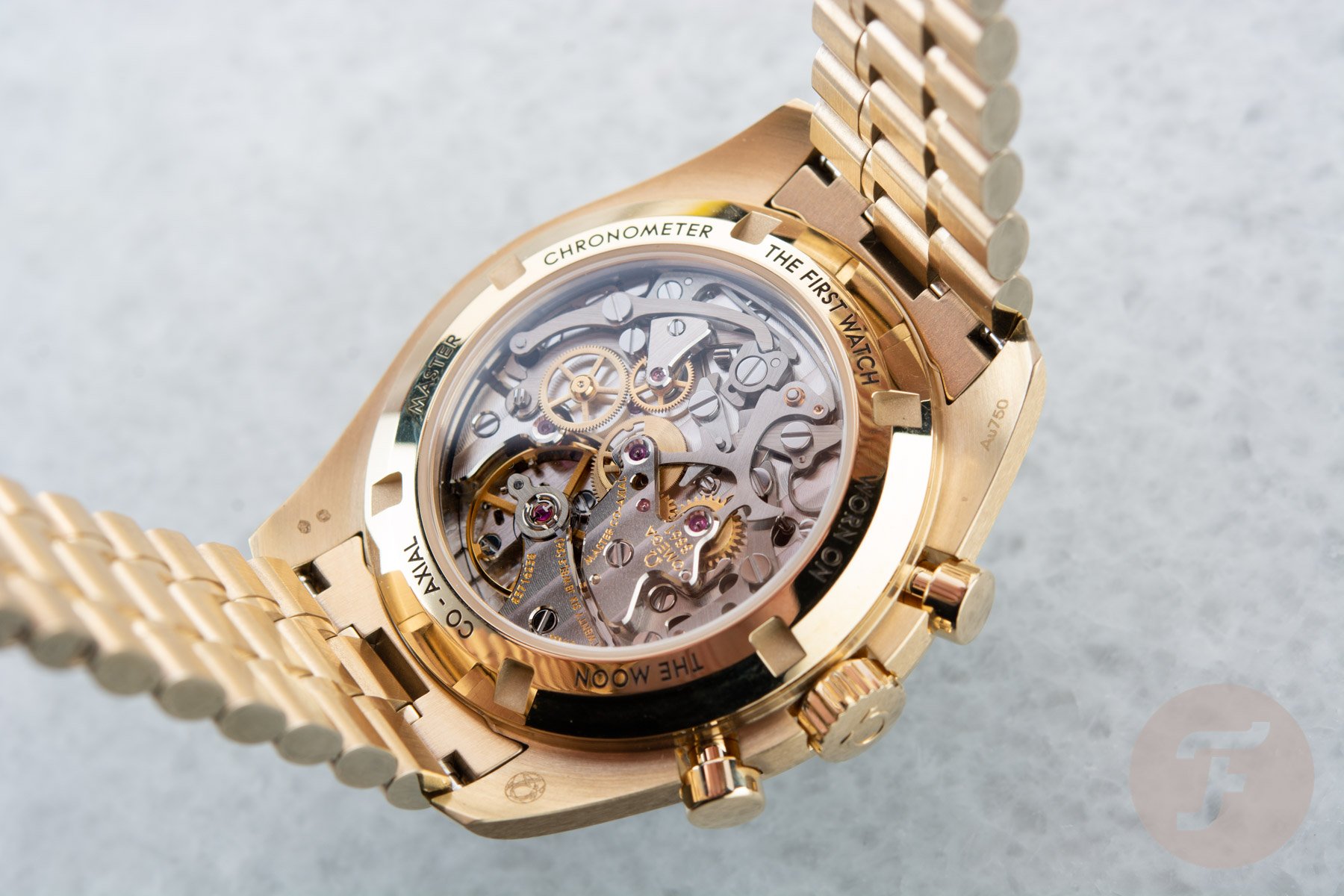 I will not go into all the Moonwatch details, but my reason for picking this is the combination of gold and green. This specific shade of green presents such a nice contrast to the yellow gold. It also keeps the watch from getting gaudy. I still would not wear this to visit the in-laws, but the green does make it a little more classy. Still, this is very much a watch for when you are feeling flashy. My "infinite money" cheat code should take care of the €45,000 bill.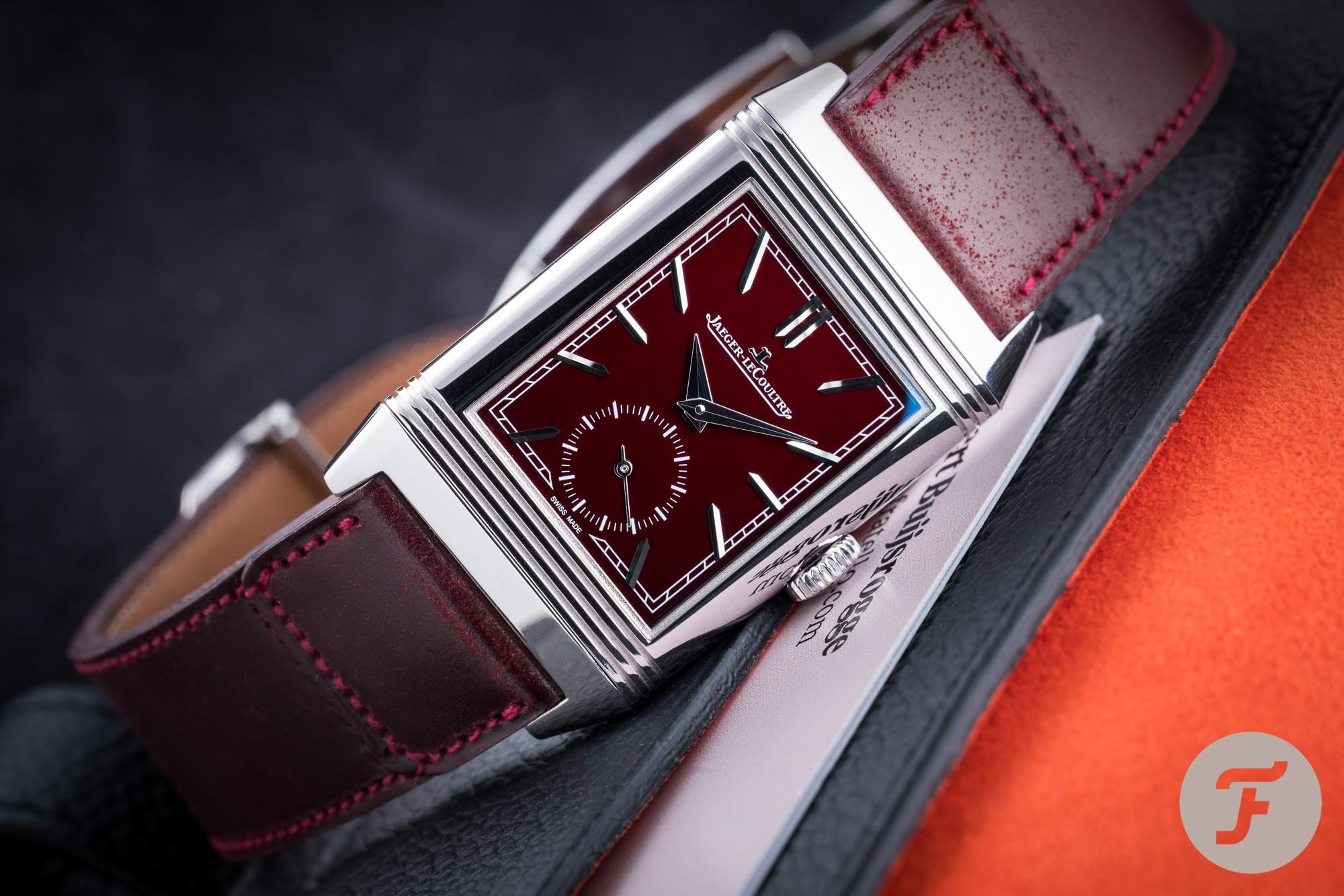 Jaeger-LeCoultre and Laurent Ferrier
With that gold Speedmaster in the bag, I feel the urge for a more subdued watch next. Just kidding. I am getting something red! I am visiting Jaeger-LeCoultre to get a Reverso Tribute in red. You can see why I like this as well as the Patek Calatrava. That combination of hands and indices just does it for me. At €10,300, this is actually the most attainable watch on my shopping spree.
Going off the big-brand tracks next, I will stop by Laurent Ferrier. My pick here is the Galet Square Micro-Rotor Autumn with its natural escapement. I love the cushion case of this line, and the vertically brushed copper dial completes a very attractive watch. The fact that this is a masterpiece of independent watchmaking adds depth to my infinite-money collection. I am leaving CHF 47,500 (or €48,100) before taxes at the Salon des Horlogers in Geneva.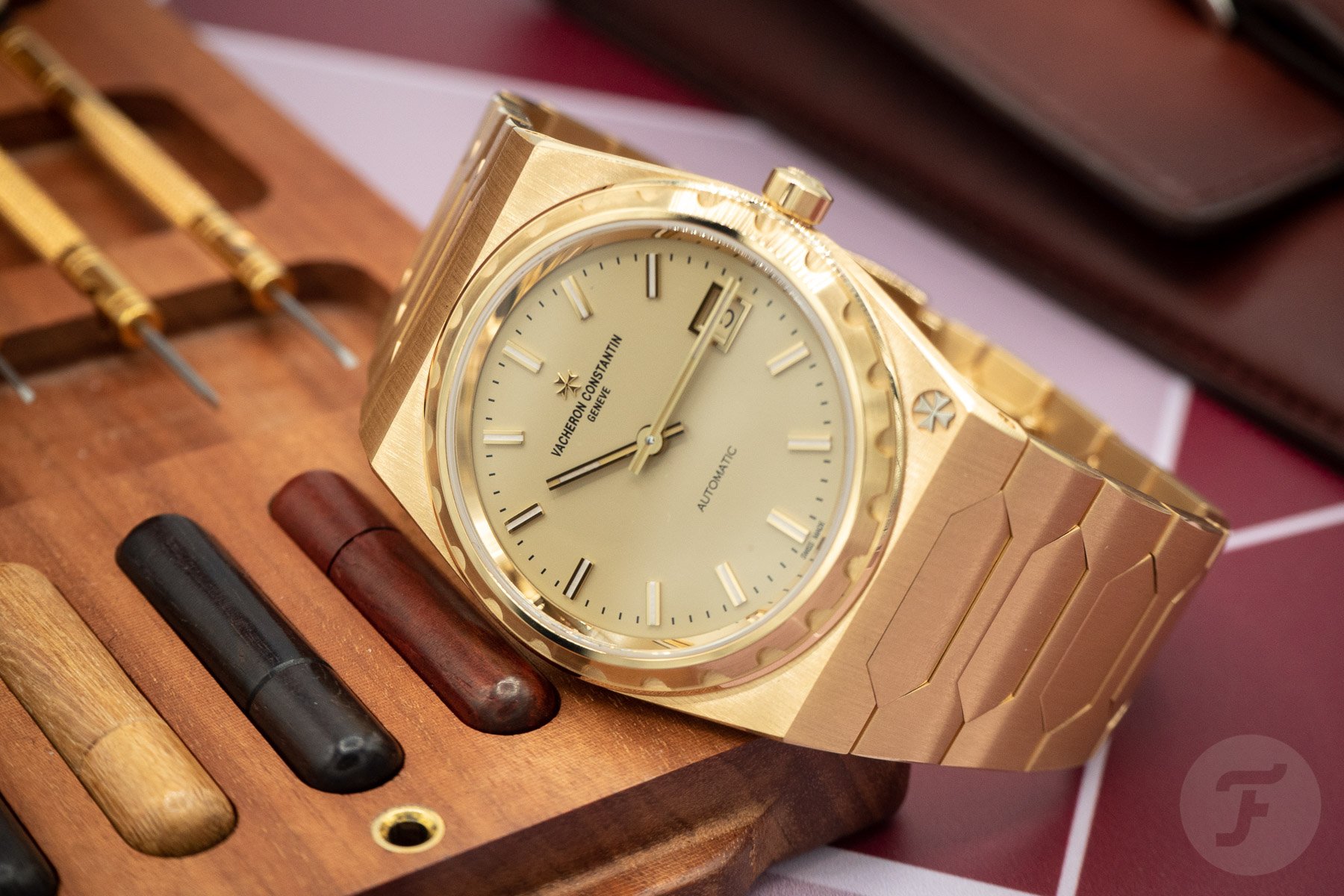 Lastly, two more sports watches on integrated bracelets
Completing my Holy Trinity collection is the Vacheron Constantin Historiques 222 in 18K yellow gold. This 1970s dream comes in at 37mm wide (are you getting a feel for my favorite size yet?) and less than 8mm thick. The 222 was a huge hit at Watches and Wonders 2022. Its integrated bracelet is beautiful. The oddly notched bezel adds a quirky bit of character, and the clean, gold-tone dial brings the whole thing together. It is just an object of beauty in my eyes. I am parting ways with €78,500.
As a more wearable daily alternative, I am going for Girard-Perregaux's Laureato 38mm. I love the case shape of the Laureato. The way the mid-case flows from the bezel into the bracelet is masterful. The copper adds warmth to an otherwise clinical watch. For one last time, I am calling upon my "infinite money" cheat code to make it rain. A nice €15,700 seals the deal.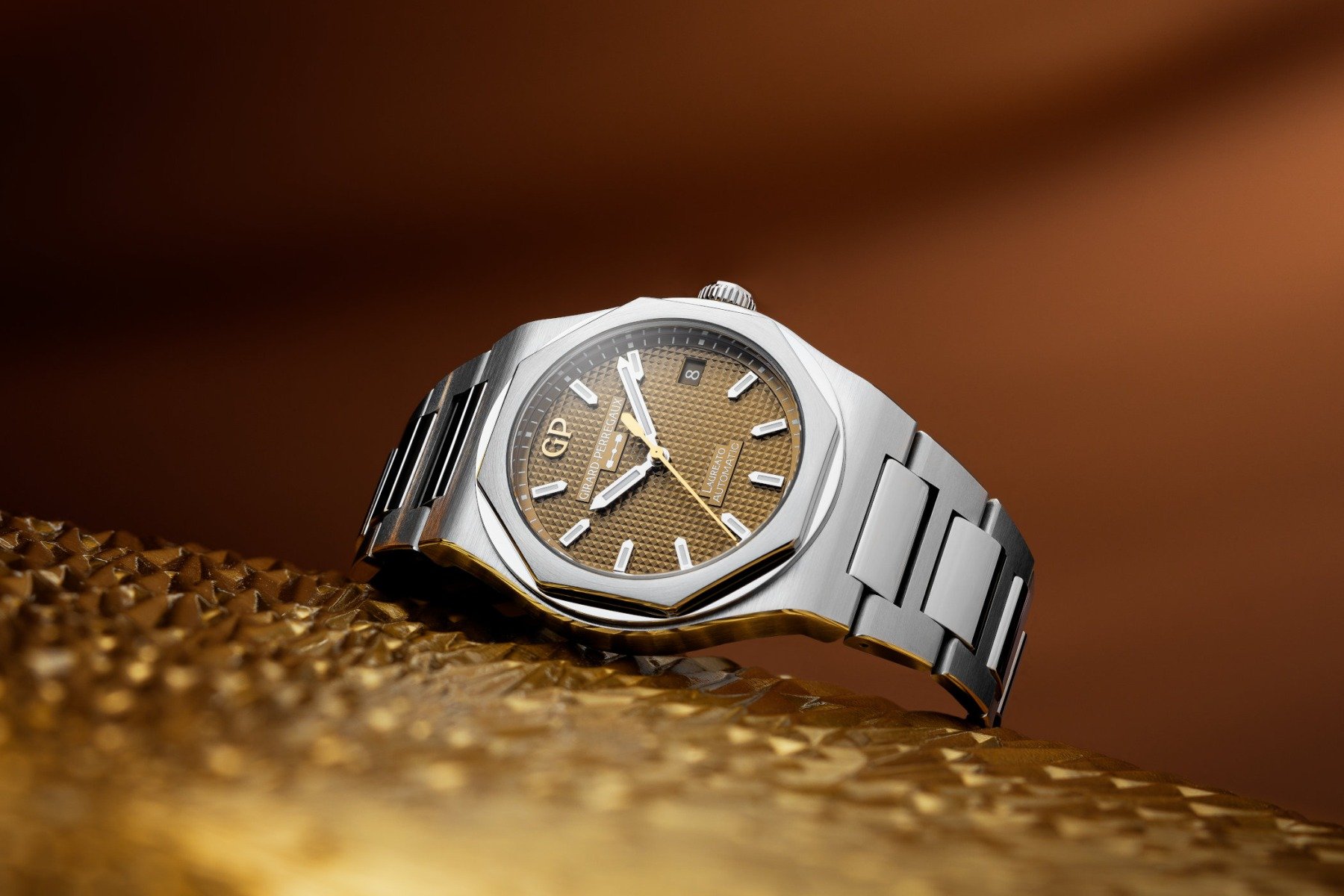 Back home from my "infinite money" and "infinite purchase history" trip
Back home! My tally stands at €707,100 (give or take a bit for currency conversions). Interestingly, I blew over half of my total expenditure on that one Grand Seiko. Without it, I would have come to a total of €337,100. This might sound terrible, but I expected my cheat-code-fueled trip to end up much more expensive. Of course, it helps that I have not gone too deep into the independents' territory. And my taste for non-complicated watches saves a lot of money as well.
This was actually quite a nice exercise. It got me considering watches that I never really think much about. Watches in this segment are so far out of reach that I only tend to look at them professionally. It has been great fun pretending that I was shopping in the segment for a moment.
I just have one major worry. A few years down the line, these ten watches will need to be serviced. Is it okay if I hang on to that "infinite money" cheat code until then?
What current watches would you surely pick up if money and availability were of no concern? Let us know in the comments below!
You can also find and follow me on Instagram: @time_travelers_journal