The Top 5 Sternglas Watches According To Rob — The Perfect Christmas Stocking Fillers For Budding Watch Fans
Get the kids on the right track with these German-designed timepieces
There is a general consensus within the Fratello offices: for the price, you can't go too wrong with a Sternglas. We all have more expensive watches. Our collections are replete with relative mechanical miracles. The pedigree of some industry legends cannot be matched, of course. But when it comes to a solid, reliable, tastefully designed beater that can carry you from work to the weekend, Sternglas has a raft of decent options.
Better still, in my opinion, is how accessible this brand is for budding collectors. Budget is often an issue in the early days of watch collecting, and Sternglas offers an enticing value proposition. In the same way that no serious watch guy or girl will sneer at a Casio G-Shock on your wrist, so too does a Sternglas speak of a higher level of awareness that many fashion brands in its price bracket do not.
As such, I thought it would be a good time to create a list of the Top 5 models in the Sternglas catalog right now. Whether you're wondering what to buy the up-and-coming watch lover for Christmas or considering treating yourself to a versatile daily wear for the festive season, these are the current cream of the Sternglas crop.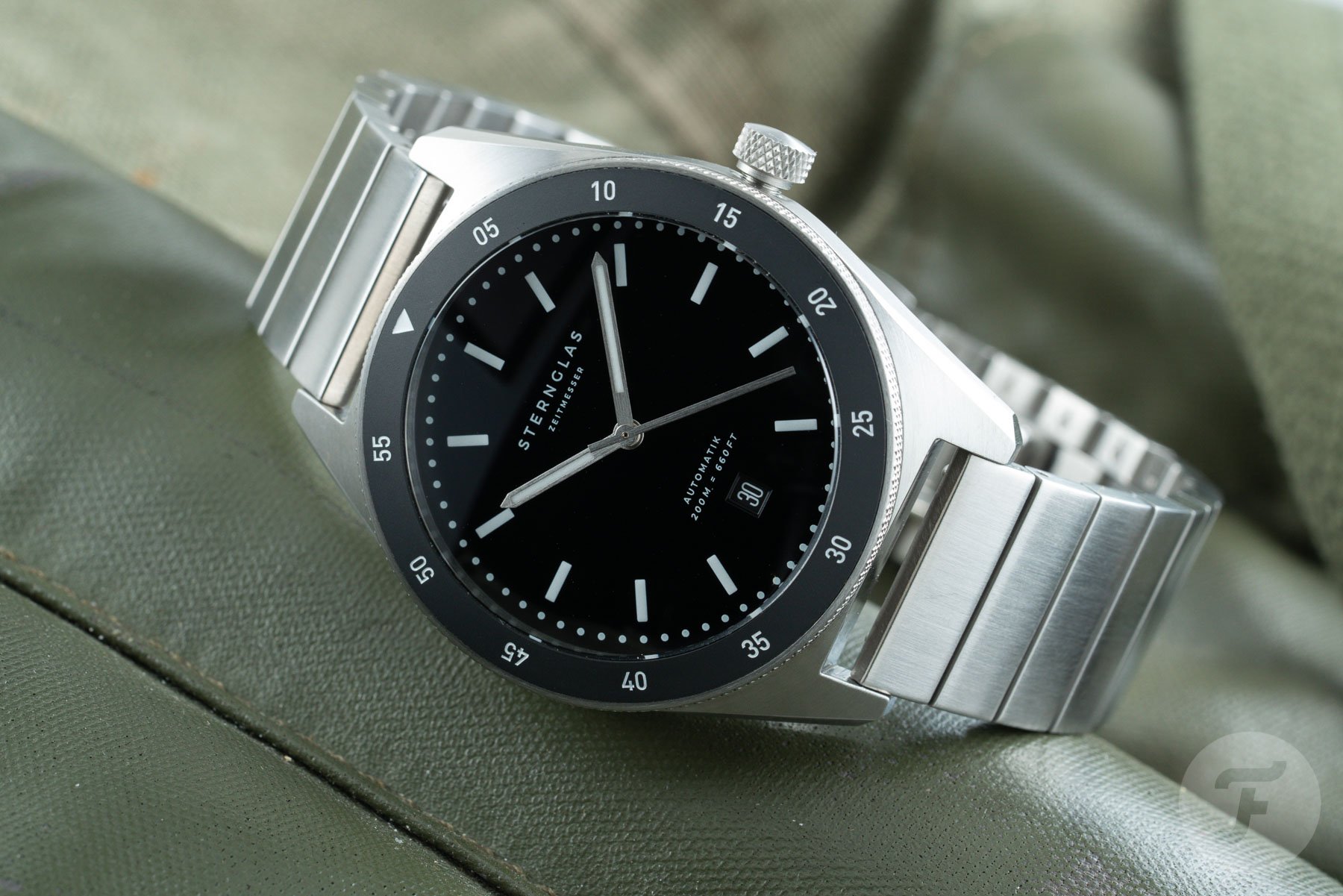 5. Sternglas Marus Dive Watch (Automatic)
This model is a bit of an outlier within the collection, but it has quite a few things going for it that get it on the tail-end of this list. The model it beat out? The Modesto quartz. Funnily, those two pieces are worlds apart. But they found themselves vying for the fifth slot on my list because they are both excellent proponents of the same thing — simplicity. While the majority of the Sternglas catalog could be said to be "simple," the Modesto and the Marus take the very DNA of their respective genres and break it down to its building blocks.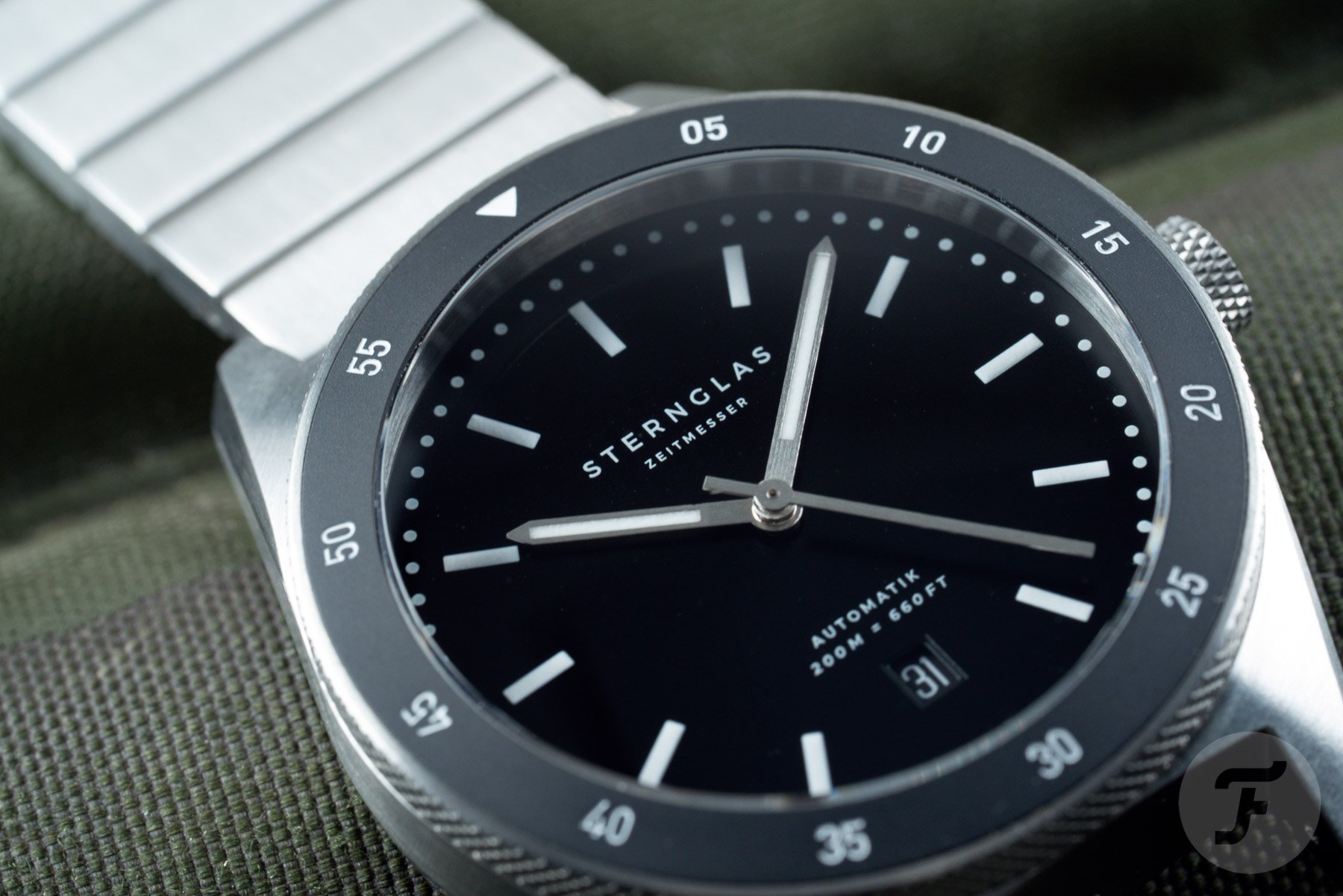 While that won't satisfy real divers (because this watch lacks a lumed bezel), it is quite a lot of fun for less than €500. If your teenager has been eyeing your Submariner and wants something similar for themselves, this might be a good starting point to see how serious they are about the hobby.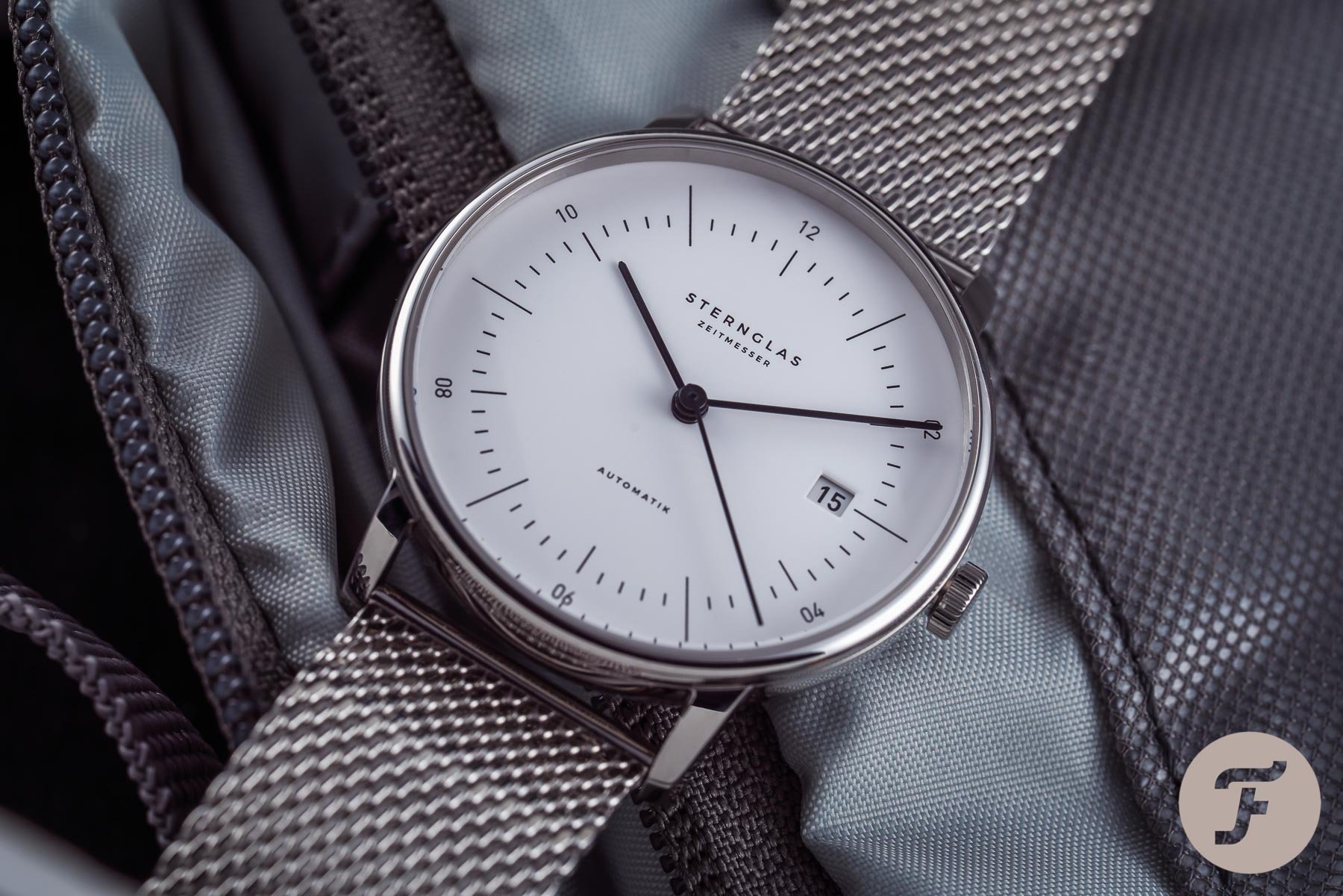 4. Sternglas Naos Automatic
This looks like a million other watches on the market, but its execution is what sets it apart from its peers. The Naos doesn't try and do anything too clever. It stays in its lane and delivers handily. I particularly like the double-digit hour markers for the even hours and the neat use of line length for immediate legibility. At less than €400, I'd buy this for anyone eyeballing "the fashion brand that shall not be named".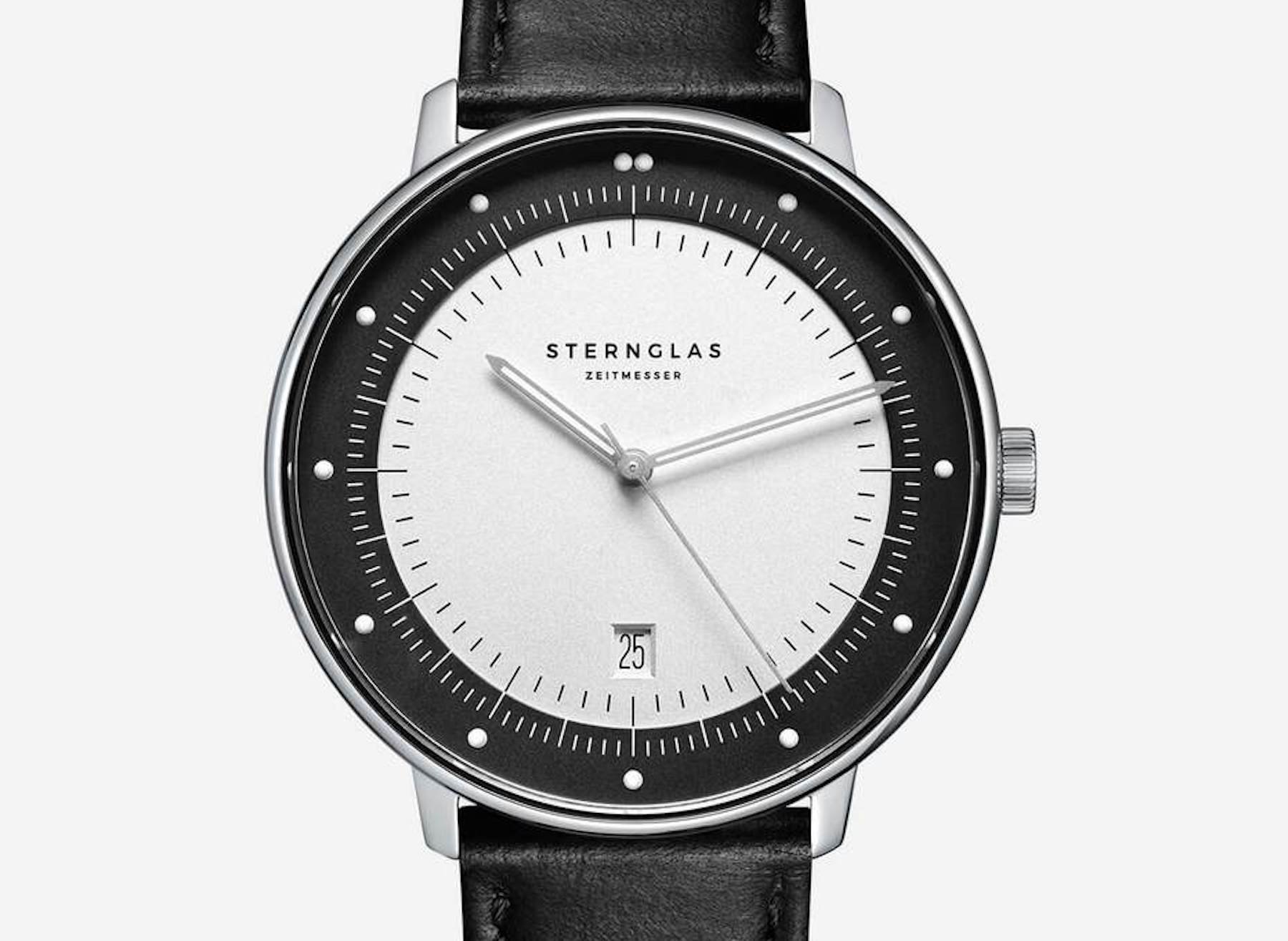 3. Sternglas Hamburg Bauhaus Edition (quartz)
This is the only model on this list that doesn't have an automatic movement. It is also the only model on this list I've not actually worn myself. And you know what? It could have landed one spot higher had I not been charmed by the sleekness of the silver-medal-winning watch's case. This Bauhaus-inspired model is a massive departure from the regular Hamburg line, but it still manages to win my heart. Perhaps my obsession with Panda dials has gone too far, but this black-and-white design really speaks to me. At €269, this really is a great place for the budding aficionado to start sharpening their teeth.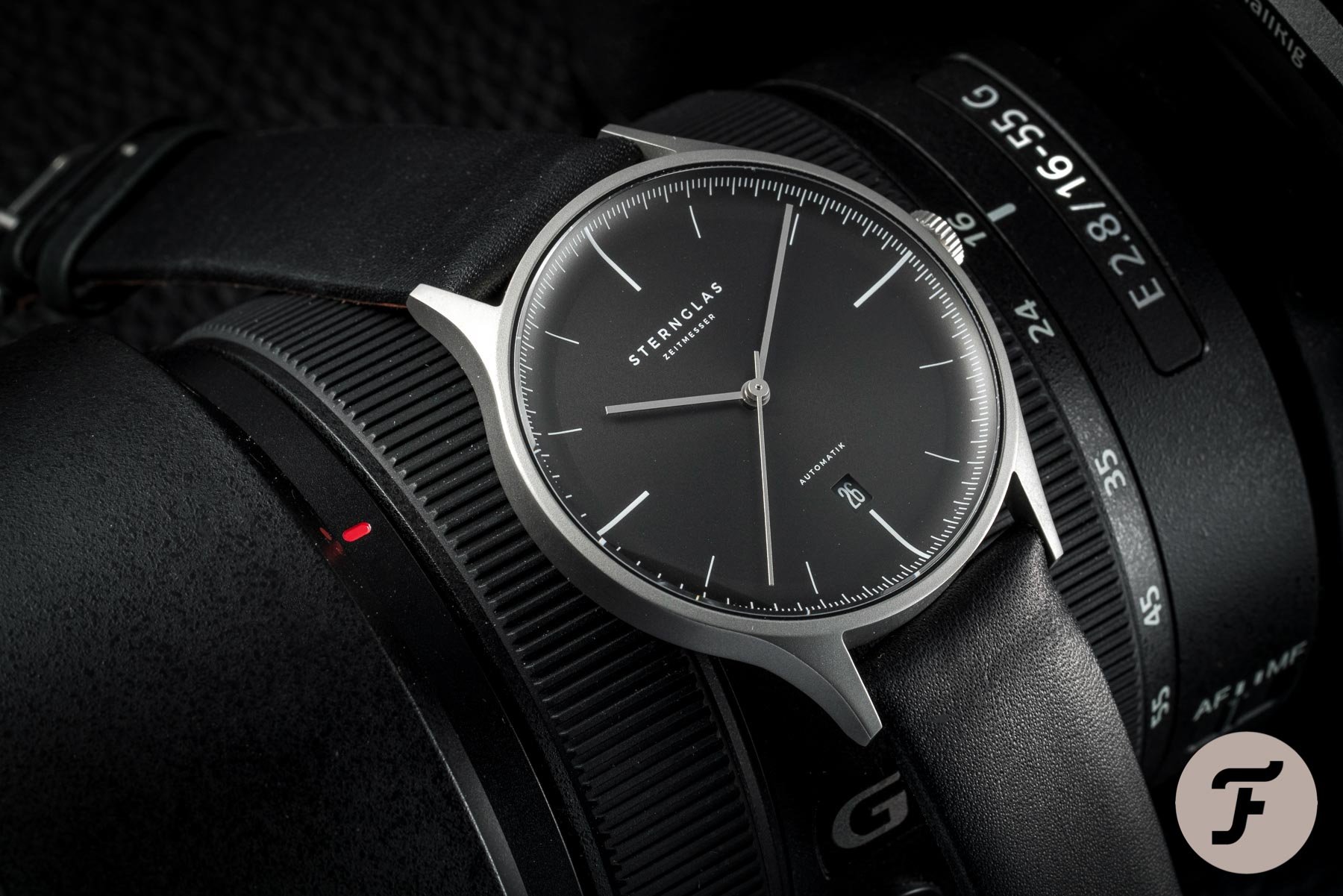 2. Sternglas Asthet Automatic
I'm not a fan of the name (I can't spell it, pronounce it, or shake the feeling it belongs to a forgotten Egyptian God), but I do very much enjoy the watch on the wrist. This is probably the only Sternglas with a dark dial that I would lean toward taking when there's a choice to be made. I love the way the smooth, silky, blasted case softens the black dial, and I very much appreciate how low key it is on the wrist. The Asthet is just as aesthetically pleasing as its name is probably trying to suggest…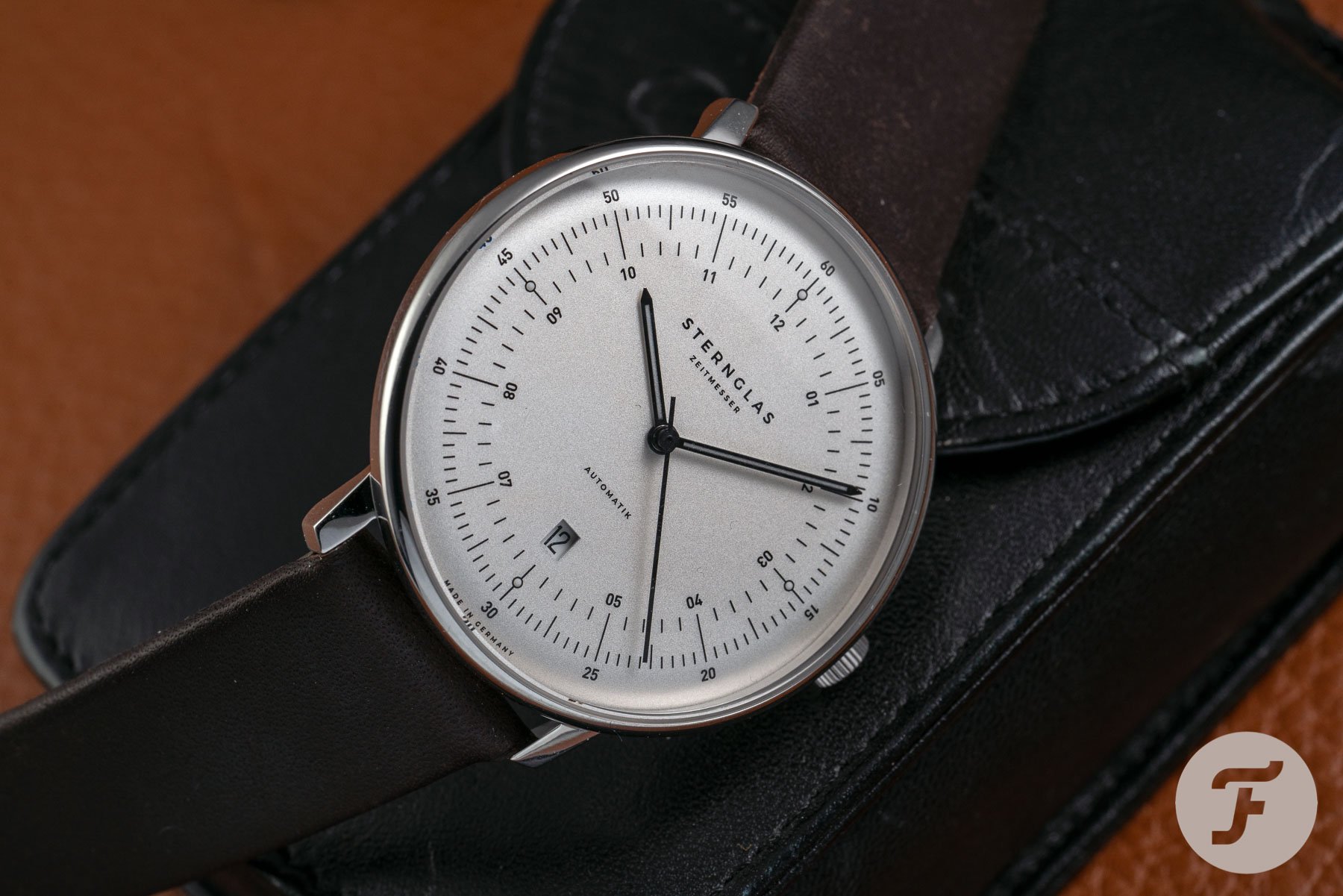 1. The Hamburg Automatic
Oh, what a doozy. The Hamburg dial is a thing of beauty. Its bowl-shaped case may freak you out in profile (it certainly did me), but it wears much flatter on the wrist than you'd expect and frames that supremely sharp dial expertly. The cardinal lume pips on this model (look closely) are surprisingly bright and blaze a neon green in low-light conditions. I could take or leave the Hamburg city engraving on the case back, simply because I would rarely want to take this model off to look at the rear. Its proportions make it very modern while its design keeps things classy for the long haul. If I were a budding watch fan, this is the kind of low-budget treat that would keep me coming back for more. Learn more about Sternglas here.