The Tourbillon: A Relic Of The 1800s Or A Future-Proof Wonder? — Vacheron Constantin And Glashütte Original Vs. MB&F And Bvlgari
And does the pirouetting delight only belong in a classically designed timepiece?
The tourbillon is perceived as a horological status symbol or badge of honor. But is it simply an anachronistic invention that only belongs in the most traditional watches? Well, for many, this complication (if it can even be called that) is the watch-collecting endgame. Not a particular watch, mind you, but the tourbillon itself. Such is the pull of this enigmatic collection of parts, usually no bigger than the small seconds register at 6 o'clock that it often replaces. A tourbillon is merely an accuracy-enhancing tool meant for pocket watches. Wikipedia tells it simply, underlining that, yes, it is another invention of Abraham-Louis Breguet, just like the overcoil hairspring and those delectable hands.
Wikipedia tells us that, "In horology, a tourbillon (/tʊərˈbɪljən/; French: [tuʁbijɔ̃] "whirlwind") is an addition to the mechanics of a watch escapement to increase accuracy. It was developed around 1795 and patented by the Swiss-French watchmaker Abraham-Louis Breguet on June 26, 1801. In a tourbillon, the escapement and balance wheel are mounted in a rotating cage, with the goal of eliminating errors of poise in the balance giving a uniform weight." Quite. And while it is unexpected in some wristwatches and unnecessary in all, it is a hypnotic sign of the depths of craftmanship possible today.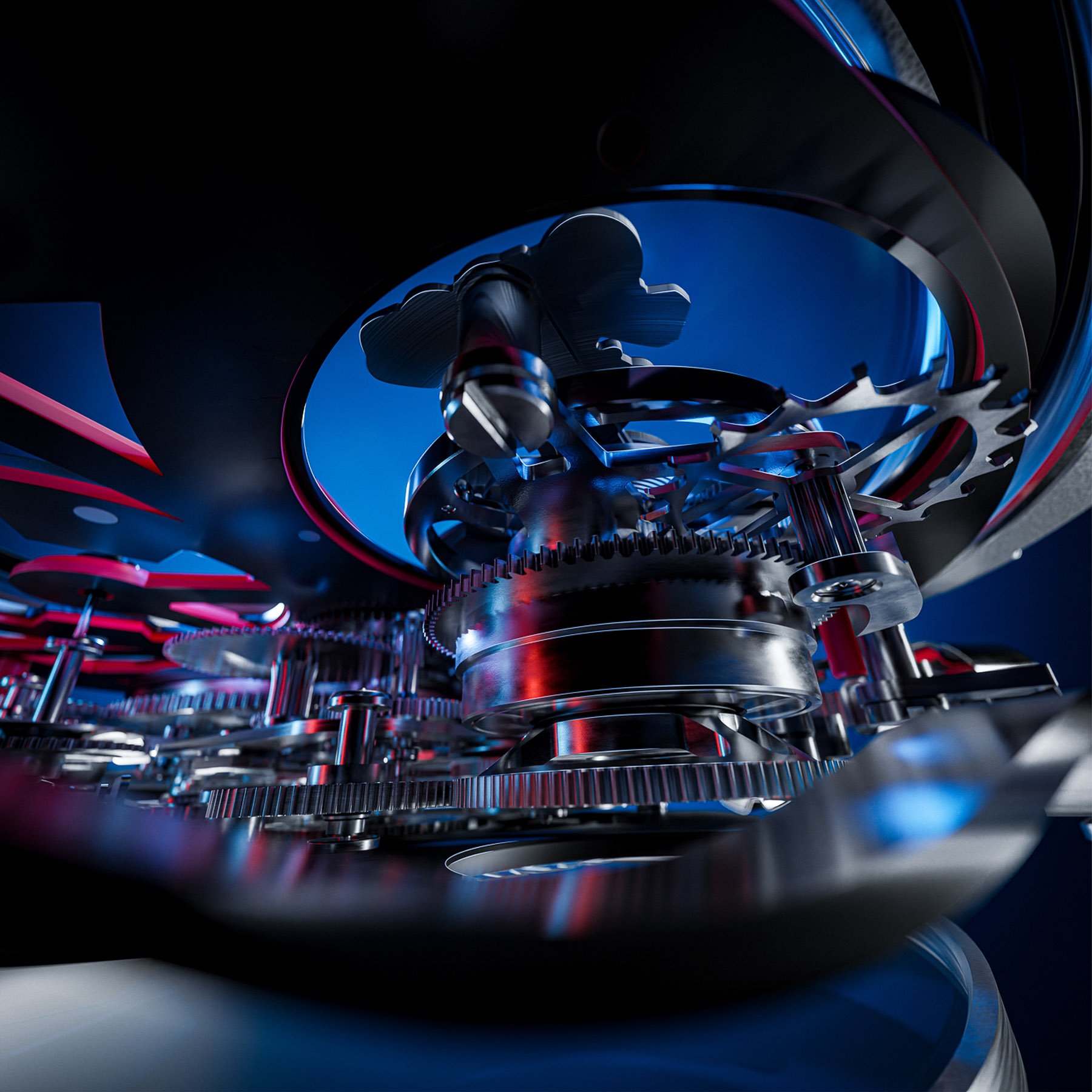 Where does this "ancient" regulatory tool fit in with 2022 wristwear?
What is the reason that most of you choose to wear a mechanical watch rather than a Fitbit, an Apple Watch, or a Casio? All of these will outperform a tourbillon-equipped movement. Ah, yes, that's right — it's the craftsmanship within. Some feel that the magical tourbillon should remain within a classical setting. Say, a Vacheron Constantin with a slender gold case, a Breguet (well, that does make sense), or a Patek. I, on the other hand, revel in the fact that this "ancient" device can delight a new and younger crowd, set in dazzling colors and out-there, alien-spaceship-like cases. That is where the challenges lie — in renewing our interest and capturing the hearts of a much, much younger audience. Here are two examples of pure classicism, while the space-age beauty of the final two watches has the power to sway even the staunchest believer in a strictly classical frame for the whirling beauty.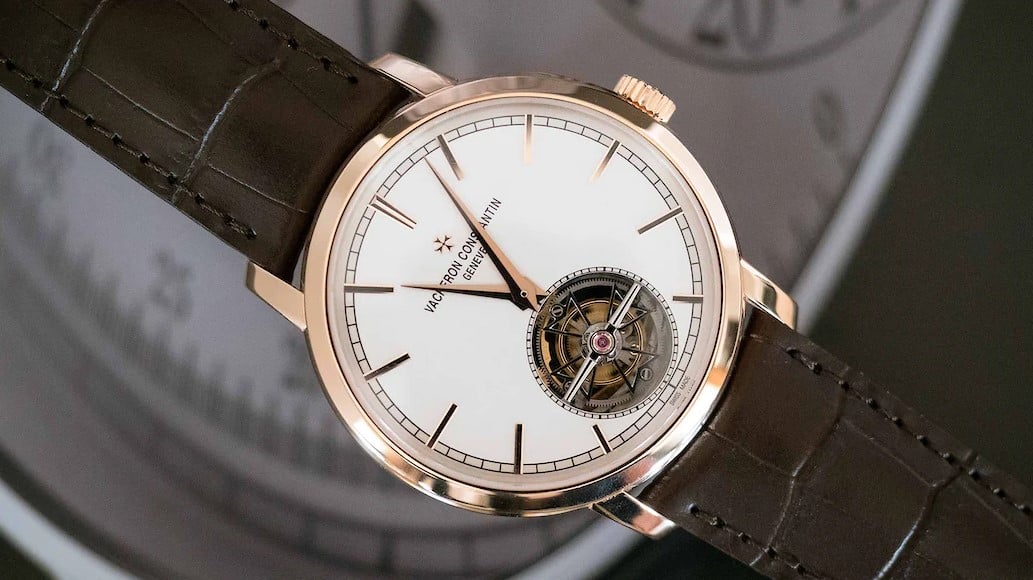 Vacheron Constantin Patrimony Traditionnelle Tourbillon
This is what many watch collectors will equate with a tourbillon-equipped wristwatch. Vacheron Constantin does much more than this in its Les Cabinotiers department, but here's a case of less is more. With the Traditionnelle series, the recipe is in the name with a well-proportioned Calatrava-style case in pink gold. With a more modern 40mm size, in 2022, this might seem large for such a classic, but the intricate tourbillon mechanism needs its space. This satisfies the taste of the traditionalists, and there is beauty in its spare design. Its silky matte dial with baton indices and dauphine hands are merely extras in the grand show of the traditionally placed prima ballerina at 6. Within a logoed Maltese cross cage, the caliber 2160 tourbillon is faultless. A Geneva Seal ensures that the finishing of details like the black-polished screw heads is sublime. But is it too perfect in its formal language?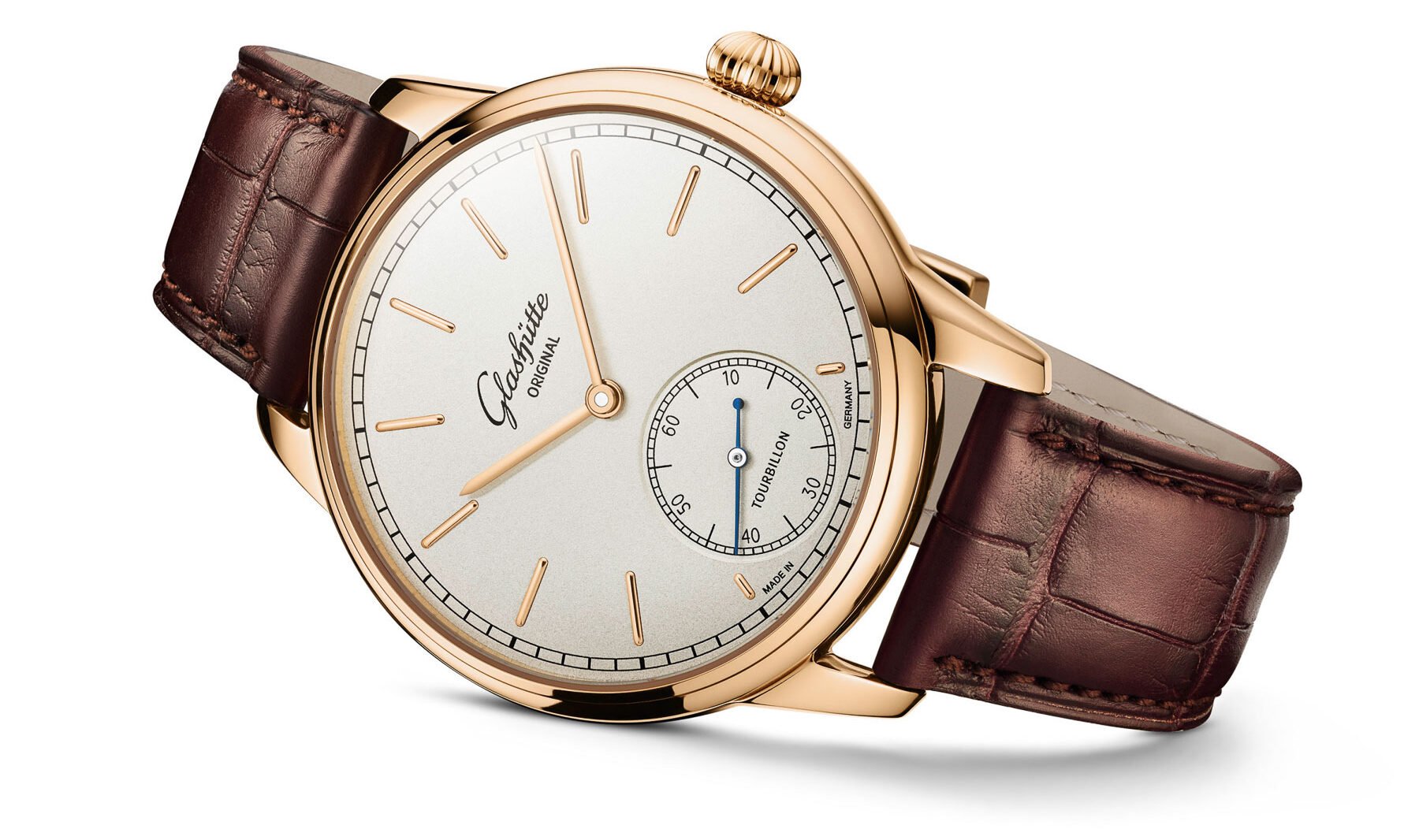 Glashütte Original Alfred Helwig Tourbillon 1920
The limited Alfred Helwig Tourbillon 1920 epitomizes the charming restraint and ideals of Glashütte Original as a brand. This is a peak understatement. From the minimalist baton handset to the proportionate circle of the recessed small seconds register, it speaks volumes. But in a very quiet voice. A trained eye will discern the level of craftsmanship from the grained dial alone. But what's that text at 6? Behind the crisp chemin de fer-encircled sub-dial lies an audacious secret. This tourbillon is a private pleasure, only visible from the back. This garners the same respect as someone who keeps their wine behind closed doors instead of in backlit glass cabinets in an open-plan kitchen. As smooth and spare as the Vacheron, a blued seconds hand is a distractive pop. It draws the eye to the small headline within. But are these classic temples to horology the only right way to flaunt a micro-mechanical masterpiece?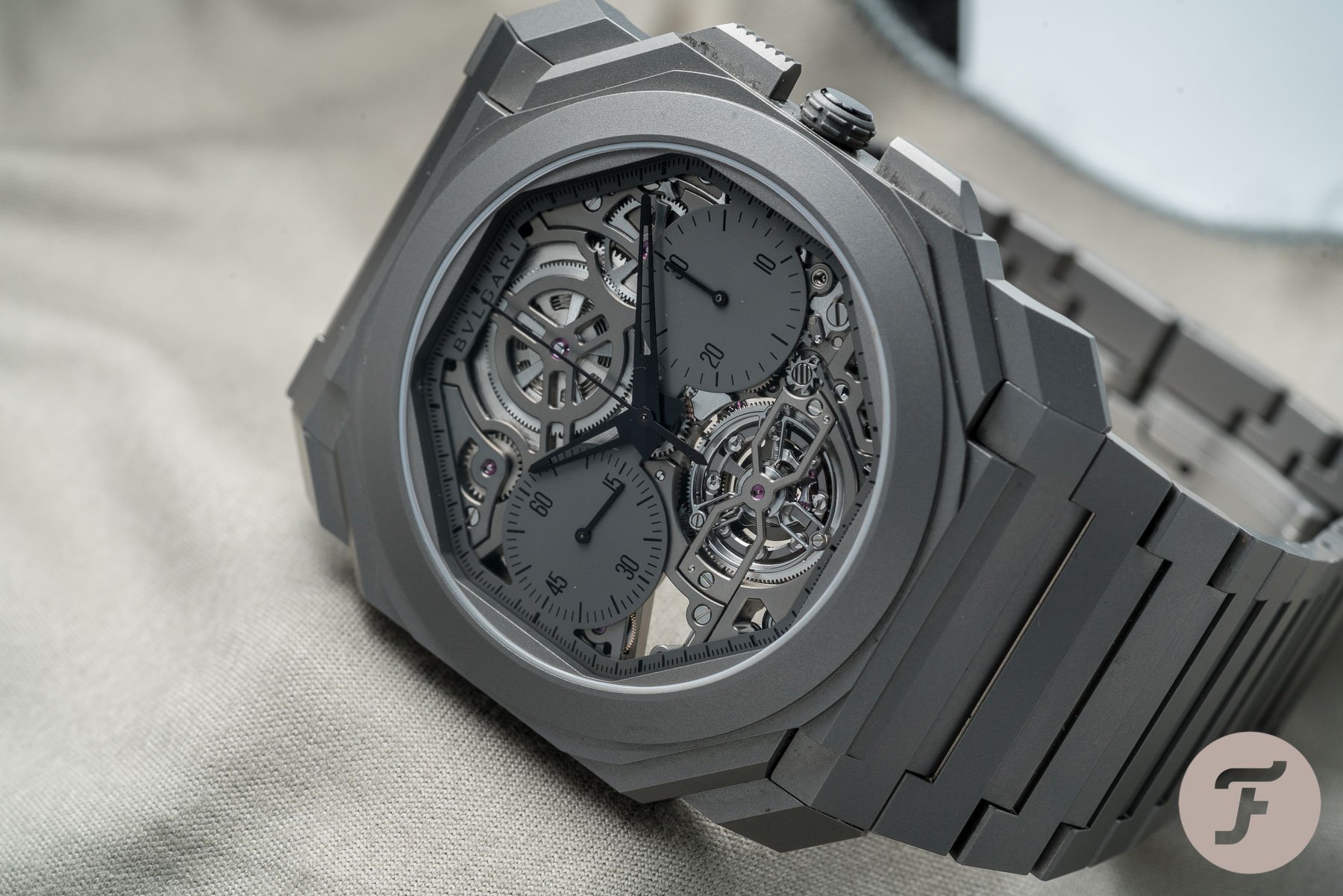 Bvlgari Octo Finissimo Tourbillon Skeleton Automatic Chronograph
Well, designer Fabrizio Buonamassa Stigliani of Bvlgari disagrees, and I'm with him. As the first of my two cases (a sliver-thin one) for tourbillon modernity, the Octo Finissimo is the poster boy. CEO Jean-Christophe Babin has performed nothing but magic for the brand. As a venerable Roman jeweler turned Haute Horologer, the image-changing Octo Finissimo is Bvlgari's unique calling card. This 42mm case has an unbelievable thickness of just 7.4mm. Mind you, this is when chronographs still get rave reviews despite their 14–17mm chubbiness. And at 6 o'clock? Yes, within this now-recognizable case, the caliber BVL 388 has a tourbillon hiding behind an angular, bow-shaped bridge. And while this prima ballerina has a traditional position, as do the chronograph registers, it feels alien. Smooth, sandblasted, like a tool smuggled out of Area 51 safe box. But to me, this is the future of horology. It's a charming strain of futurism encapsulating traditional techniques that can capture the micro-second attention of Generation Z.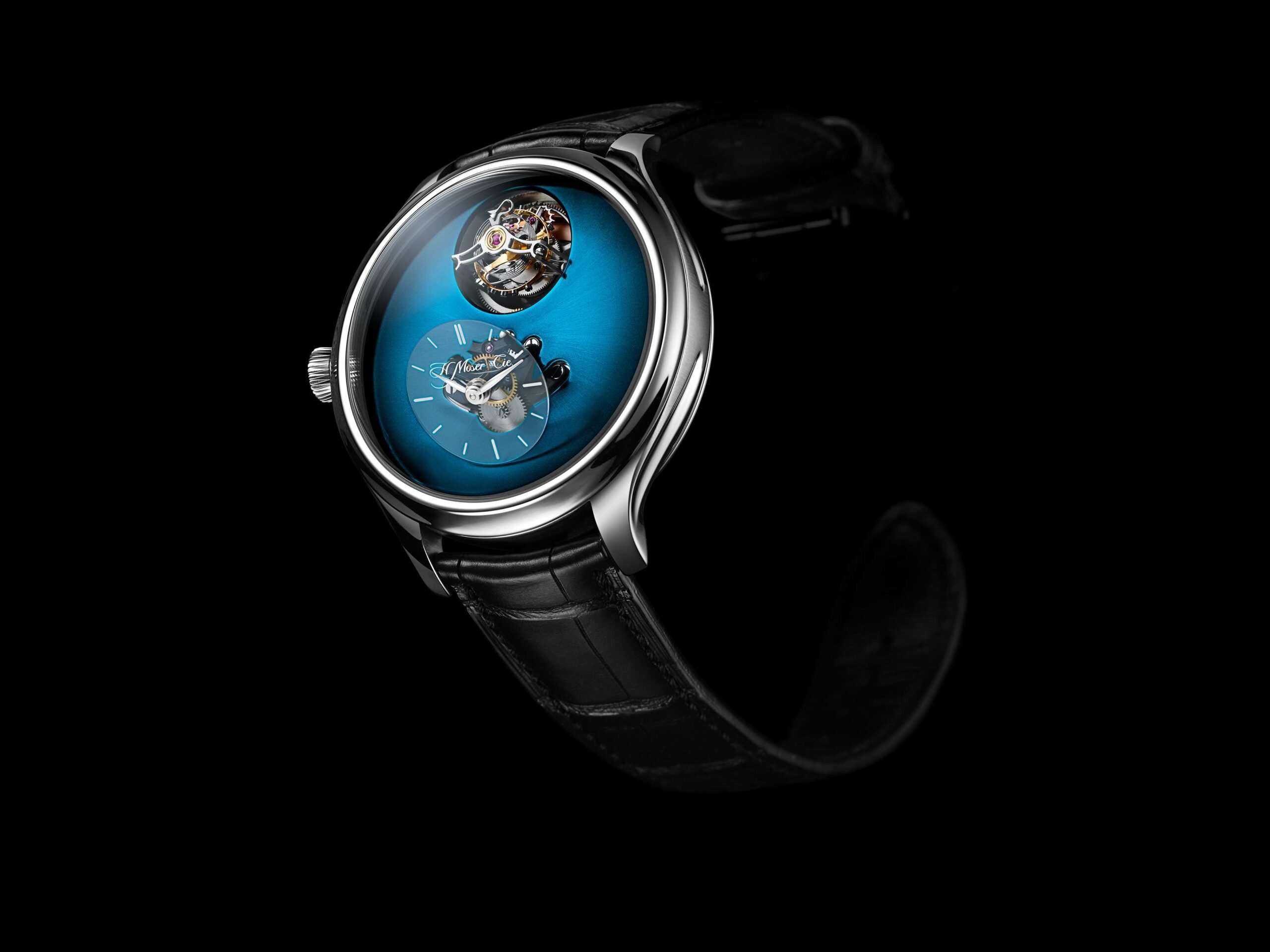 H. Moser × MB&F Endeavour Cylindrical Tourbillon
But while I love the Octo Finissimo range as a concept, I'm drawn to a bit of judiciously designed pizzazz. I'm not talking gemstones, but rather a touch of polish, color, and drama. MB&F is and has always been on the cutting edge of horology, and together with H. Moser? Yes, this happened, and for me, it was a temporary marriage made in high-horology heaven. Refreshingly free of glimmering gems but big on future-proof innovation, the Endeavour Cylindical Tourbillon represents a counterpoint to the quietly spoken Glashütte Original with a large dose of finesse. And it is, for lack of a better word, flamboyant. The Finissimo is a technical tour de force, but to me, it's a bit clinical in its mechanical splendor. The Endeavour Cylindrical Tourbillon is the opposite. In fact, it is the absolute best of both worlds.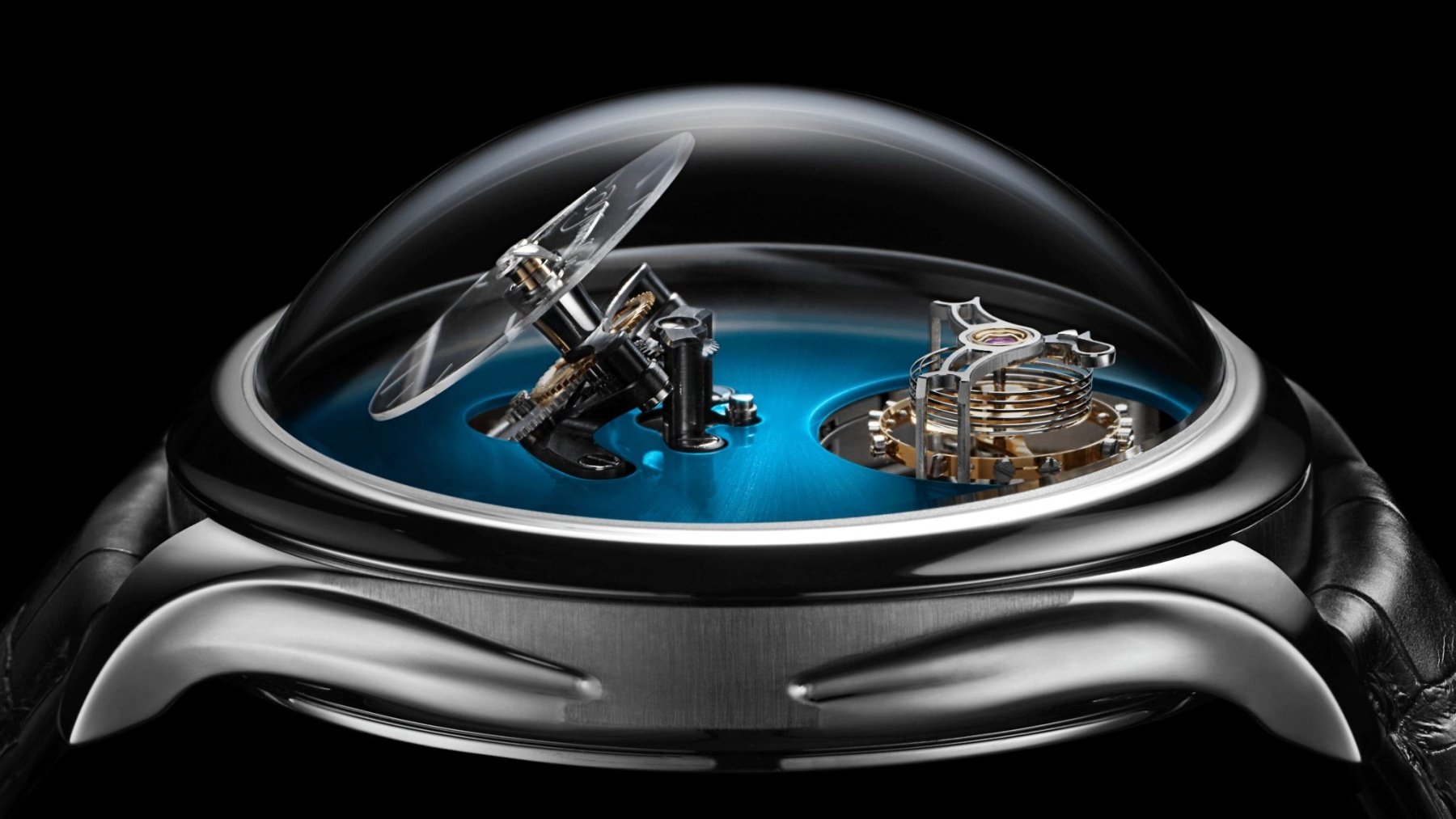 The case and movement are endowed with pure, traditionalist finissage down to each stretch of anglage within the self-winding HMC 810 caliber. A deep blue fumé surface appears like deep space itself and is a stage rather than an actual dial in the traditional sense. An angled sapphire time-telling sub-dial appears floating at 6 where the tourbillon would be expected. Within this destro-crowned alien wonder, the tourbillon rises out of the blue at 12 o'clock, making a simple yet complex statement. A marriage of two cutting-edge brands, insouciance, and classic details proves my point. The tourbillon belongs in our day and age, and in fact, far into the future. Future-proof indeed.
Fratelli, this is where you can chime in. Is the tourbillon merely unnecessary, is it the pinnacle of all you want in a wristwatch, or are you still mystified? Let me know in the comments.
Find me and follow me: @thorsvaboe