Two For Tuesday: Tudor Black Bay Fifty-Eight Silver Vs. Black Bay Ceramic
Choosing between a couple of exotic flavors within the Black Bay lineup
Fifty-Eight Silver
Ceramic
I must say that I'm rather intrigued by what Tudor is doing with its Black Bay lineup. Instead of going down the path of more steel editions, the brand has shifted gears into some relatively different types of materials. We pit two of the newest releases against each other to see what you think. It's the Tudor Black Bay Fifty-Eight Silver versus the Black Bay Ceramic.
That's right, within the last month or so, Tudor has given us the Black Bay Fifty-Eight Silver and now the Black Bay Ceramic. Don't forget the Gold Black Bay either! Seriously, the odds were on new GMT versions with a Coke edition seemingly an even money bet. I was even hoping for a proper Root Beer, but none of this has happened…yet. Instead, we have several unexpected new materials. Some are so off-the-wall that we are wondering if an Austrian edition made of schnitzel is next. We asked… No response… Yet. Regardless, let's take these two hot topic pieces and see which you like better.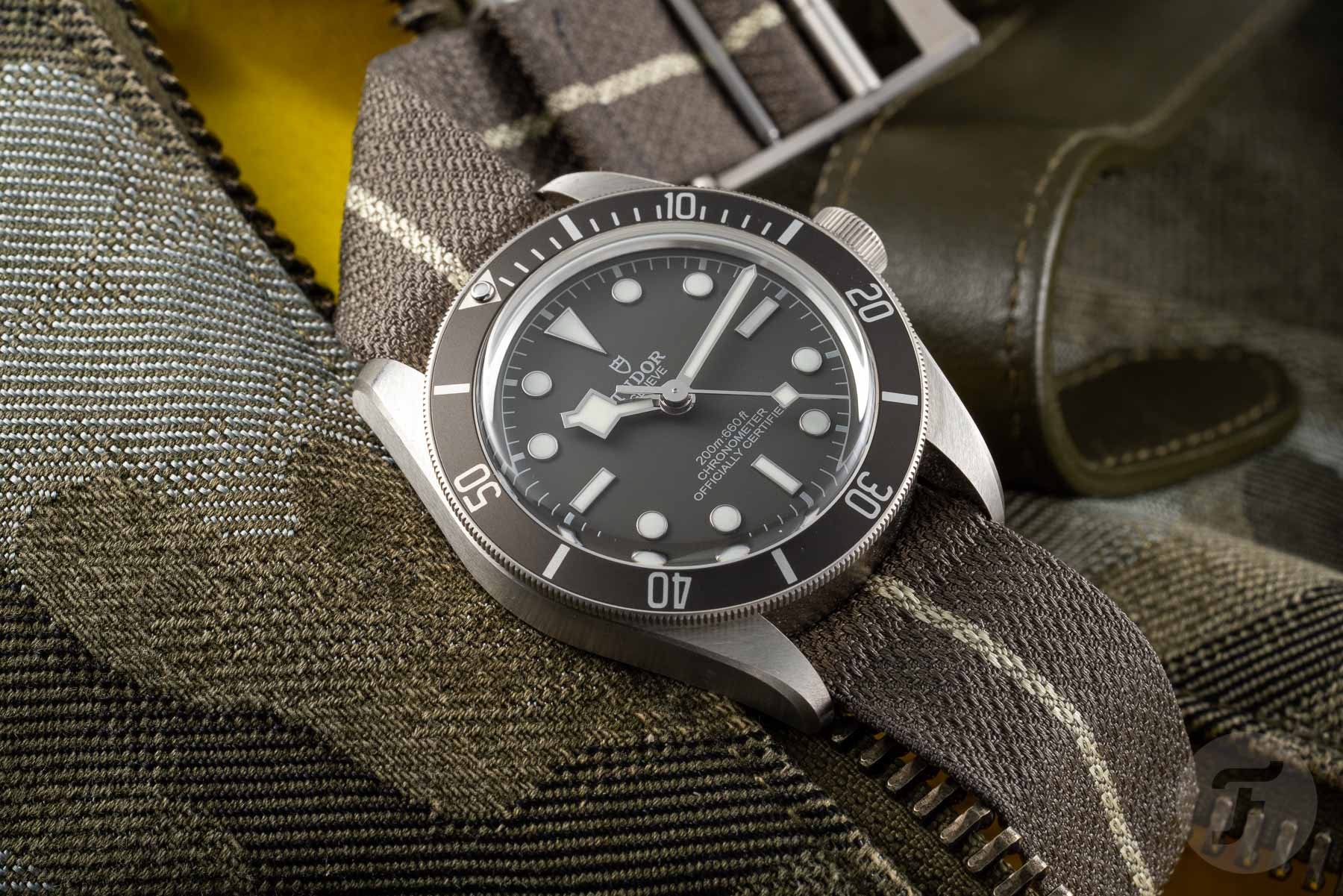 Tudor Black Bay Fifty-Eight Silver
I know that there are many who are a bit perplexed by the new Tudor Black Bay Fifty-Eight Silver. Perhaps I am too but definitely in a good way! Yes, it's true that Tudor has added a .925 silver Black Bay Fifty-Eight on either leather or nylon strap with a display back. The same 39mm case as on the steel versions comes along with 200 meters of water resistance and a chronometer rating. Aside from the new case material, Tudor chose "taupe" for the dial and bezel insert and non-aged lume. Taupe, incidentally, translates to a sandy grey color, and, honestly, I dig it.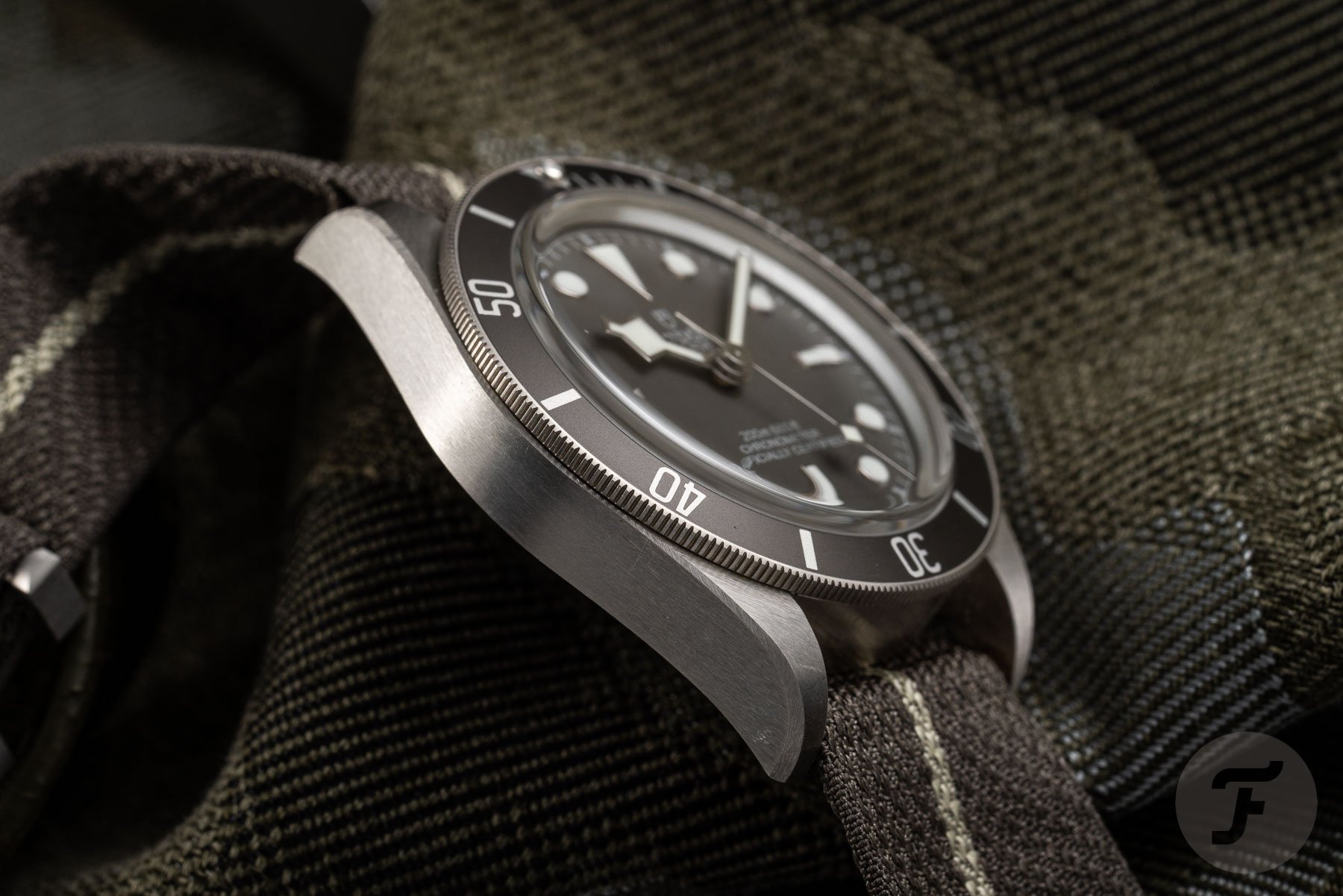 How will this case age?
For those of you who listen to our podcasts, you'll recall that I was recently Stateside. Specifically, I stopped into a Tudor AD and chatted with the salesperson about the new Black Bay Fifty-Eight Silver. This was a day or two after the news broke, so everything was fresh. All of us were and still are curious how these watches will fare with saltwater and chlorine exposure, but Tudor tells us that all will be well. Then there's the whole durability question on scratches and whatnot. There's no doubt that this won't age like bronze, but it will be interesting. Let's see!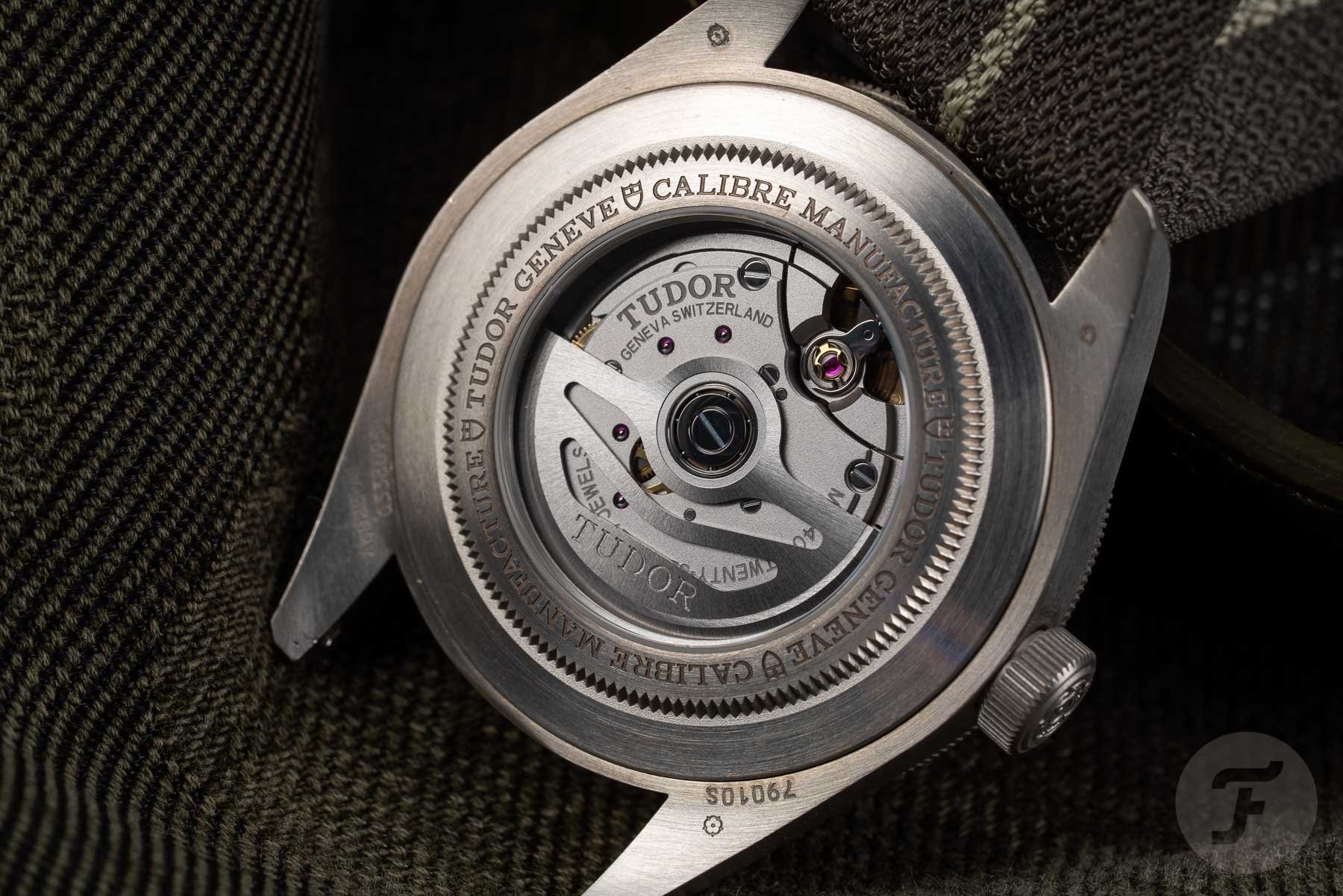 Some criticism exists
The Black Bay Fifty-Eight Silver has received some flack since its release. Some have gone down the whole "yet another" variant on the theme path. Others have said that this watch boasts some strong specs, but the fact that it comes on leather in one example really shows the ornamental intent of the watch. Finally, and this one I kind of get, the display back shows off a rather uninspiring MT5400 automatic movement with its 70 hours of power reserve.
I guess I see this watch, along with the gold version, as Tudor once again showing that it is the more experimental brand within the Rolex family. In the last decade since the Tudor relaunch, some of those moves have worked and some clearly haven't gone so well. If the early feedback is a guide, the Black Bay Fifty-Eight Silver should prove to be a relative hit. For those of us, like me, who don't need another steel diver, this 47mm lug-to-lug and 12.7mm thick piece sure sounds nice. In fact, yours truly has one on order (I can see that strap coming off in favor of a Tropic)! For most people, though, I think that the steel versions are better suited, so let's see how the Silver does in two to three years. At €4,010 on either strap choice, it's certainly a look-worthy entrant.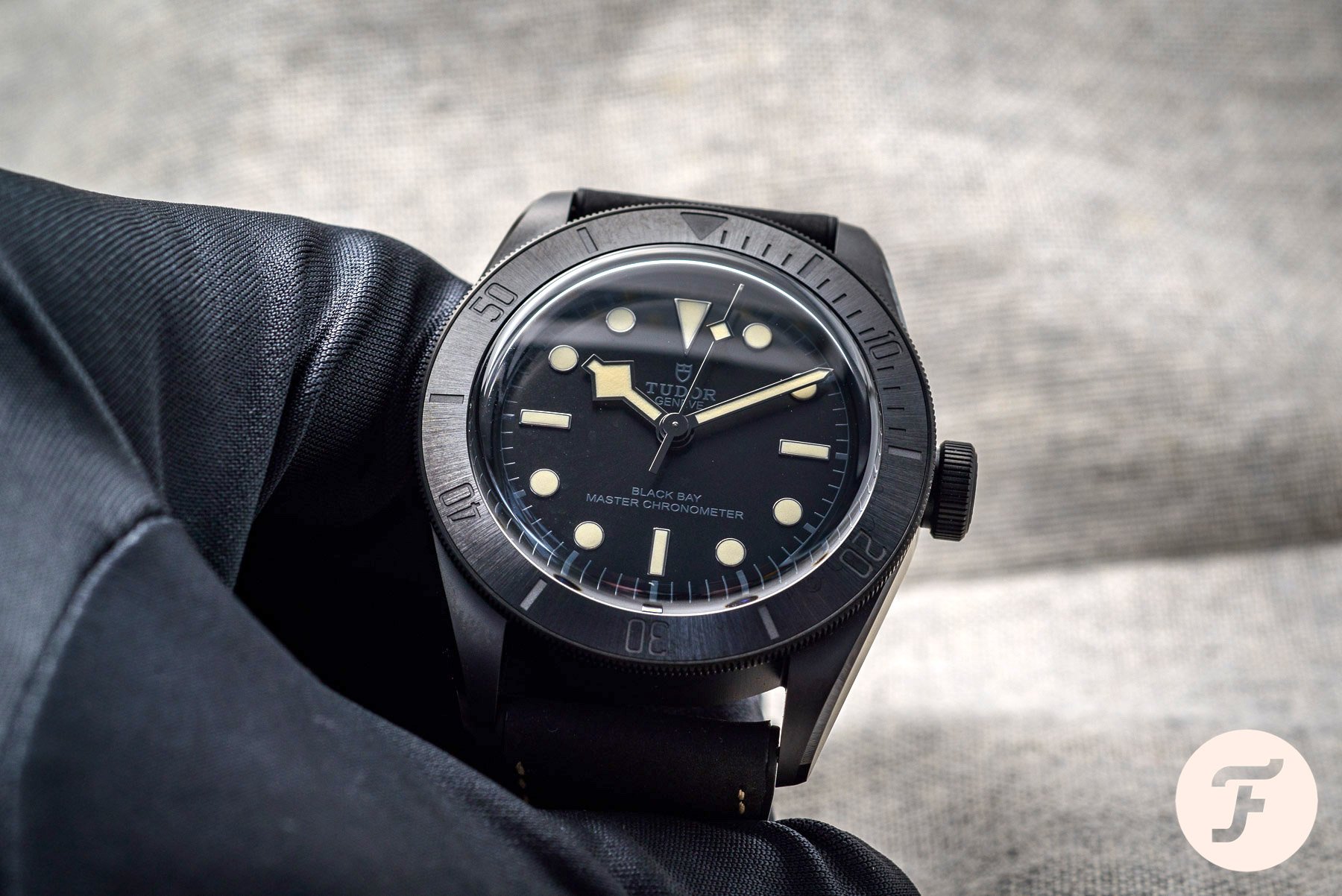 Tudor Black Bay Ceramic
Just this past week, Tudor decided to go off schedule (and piste) and bring out yet another watch. We see this more and more where brands are trying to differentiate themselves and grab all the attention, so fair play to them! The Tudor Black Bay Ceramic isn't the first ceramic watch from the brand (the Fastrider Black Shield chronograph and an Only Watch ceramic Black Bay from 2019 preceded this), but it breaks some new ground. Notably, this is the first METAS-certified chronometer from Tudor (here's a nice article on the meaning of METAS). Consequently, it will immediately draw comparisons to Omega. We tend to think that was on purpose.
A touch bigger at 41mm
The Black Bay Ceramic isn't part of the Fifty-Eight line. That means it has a larger case size of 41mm. The thickness also grows to 14.4mm despite keeping the same 200 meters of water resistance. This watch also has a sapphire display back and, thankfully, the MT5602 gains a bit more finishing when compared to the Silver. Similar to the Silver, this model also has 70 hours of power reserve and eschews a date function.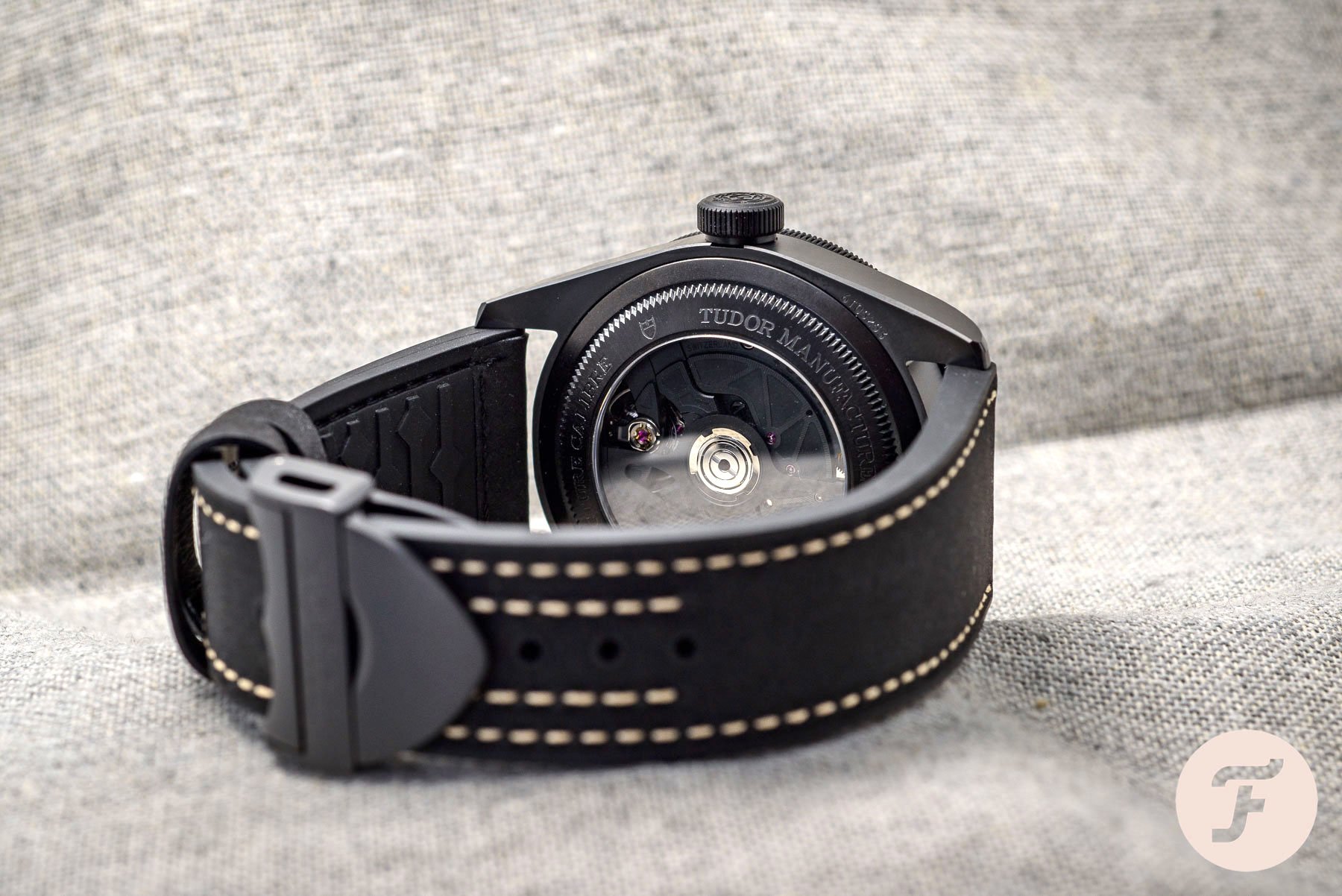 Few complaints
The Black Bay Ceramic comes on a leather and rubber strap with a PVD-coated folding clasp. Unlike the Silver, this model also comes with a nylon strap as well, so you get the best of both worlds. As far as complaints, I've heard very few aside from those who feel sorry for the person who paid CHF 350,000 for the Only Watch in 2019, but I guess that buyer will be ok. Here again, the complaint about too many editions has emerged, but that's a bit of whining in my opinion.
I own very few black case watches and I don't own anything in ceramic. Therefore, when watches like the Black Bay Ceramic come to market, I barely pay attention. This time, though, I decided to check it out in more detail and I'm pretty impressed. Like I said above, it seems that Tudor is gunning for Omega now and while I think the brand has an awful lot of work to do to get close, this is a nice effort. The dial looks fantastic and I find the font work pretty upscale — especially the bit of text above 6 o'clock. I also like how the lume looks crispy white in some shots and a little yellowy in others. The ceramic bezel insert, on the other hand, seems a little tough to read. In the end, at €4,410 here in Germany, the ceramic is also an interesting proposition that sits within earshot of the Silver.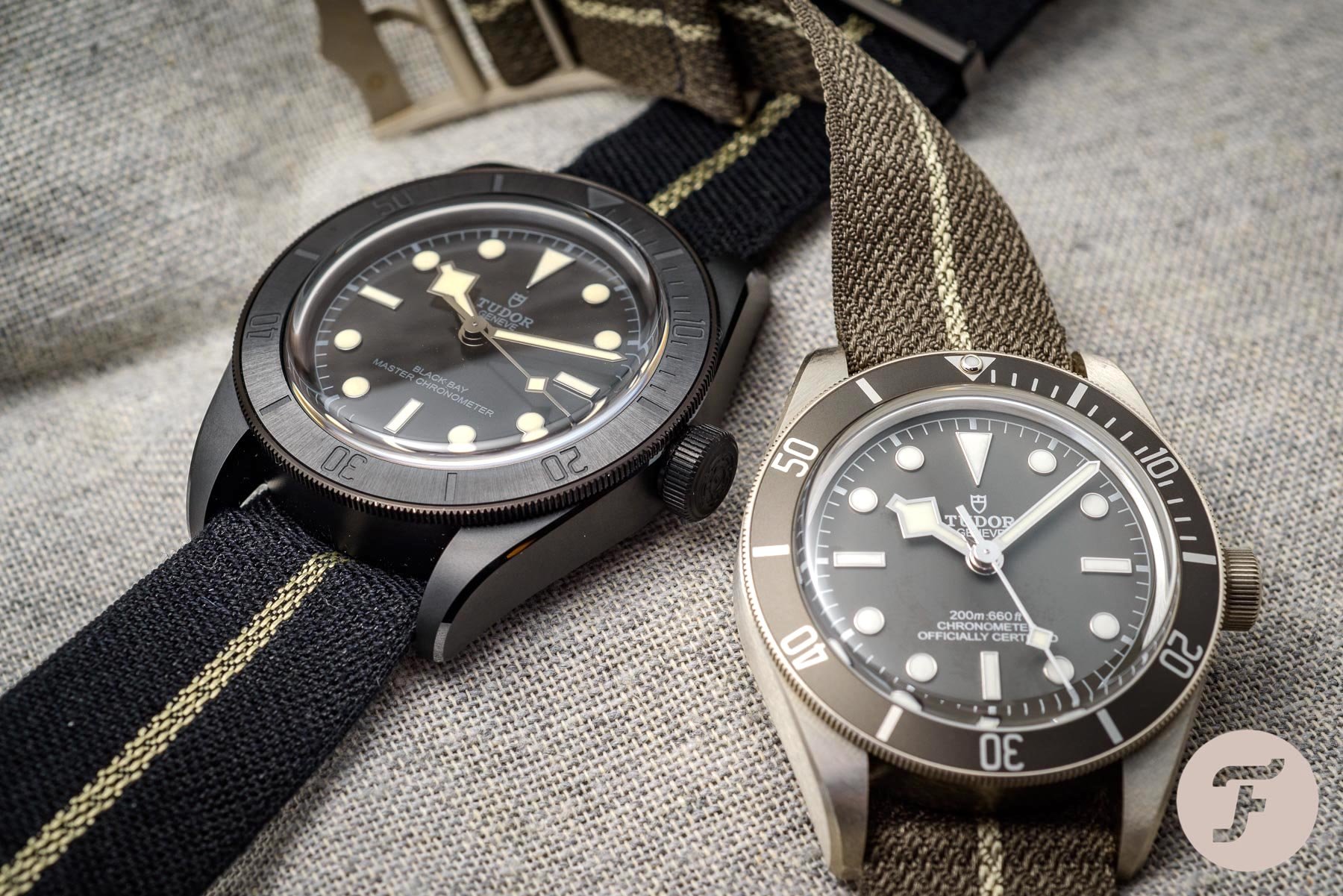 Your turn
Now, you've got a choice to make amongst these newest Black Bay models. We have the Black Bay Fifty-Eight Silver, which comes in such a sweet form factor, but adds a bit of an unknown with its silver case longevity-wise. Ceramic, by comparison, is well known, but it's the first time we have a serial production Black Bay made of this durable material. Plus, it has METAS if that's a deal maker or breaker for your hard-earned Euros, Dollars, or whatever you have burning a hole in your pocket. Try to resist telling us you'd stick to steel in the comments (we know that's the choice for most of you) and let us know why you opted for one versus the other. Enjoy!
Tudor Black Bay Fifty-Eight Silver Vs. Black Bay Ceramic