Two Months Of Living With The Tudor Black Bay Fifty-Eight Silver
Welcome to a hands-on review that I've been waiting to write. I've owned the Tudor Black Bay Fifty-Eight Silver for a couple of months now and have put it to the test. Hopefully, my experiences will help decide if this is the right watch for you.
I was in South Florida during Watches and Wonders 2021 and I can recall watching the new releases roll out online. Tudor is always of interest because they make sports watches and are usually good for some surprises. This year, they definitely brought some unexpected pieces. In addition to an 18K gold variant, the new Tudor Black Bay Fifty-Eight Silver showed itself. It was met with curiosity and a fair dose of skepticism. Regardless of whether it was taken positively or not, it was definitely news.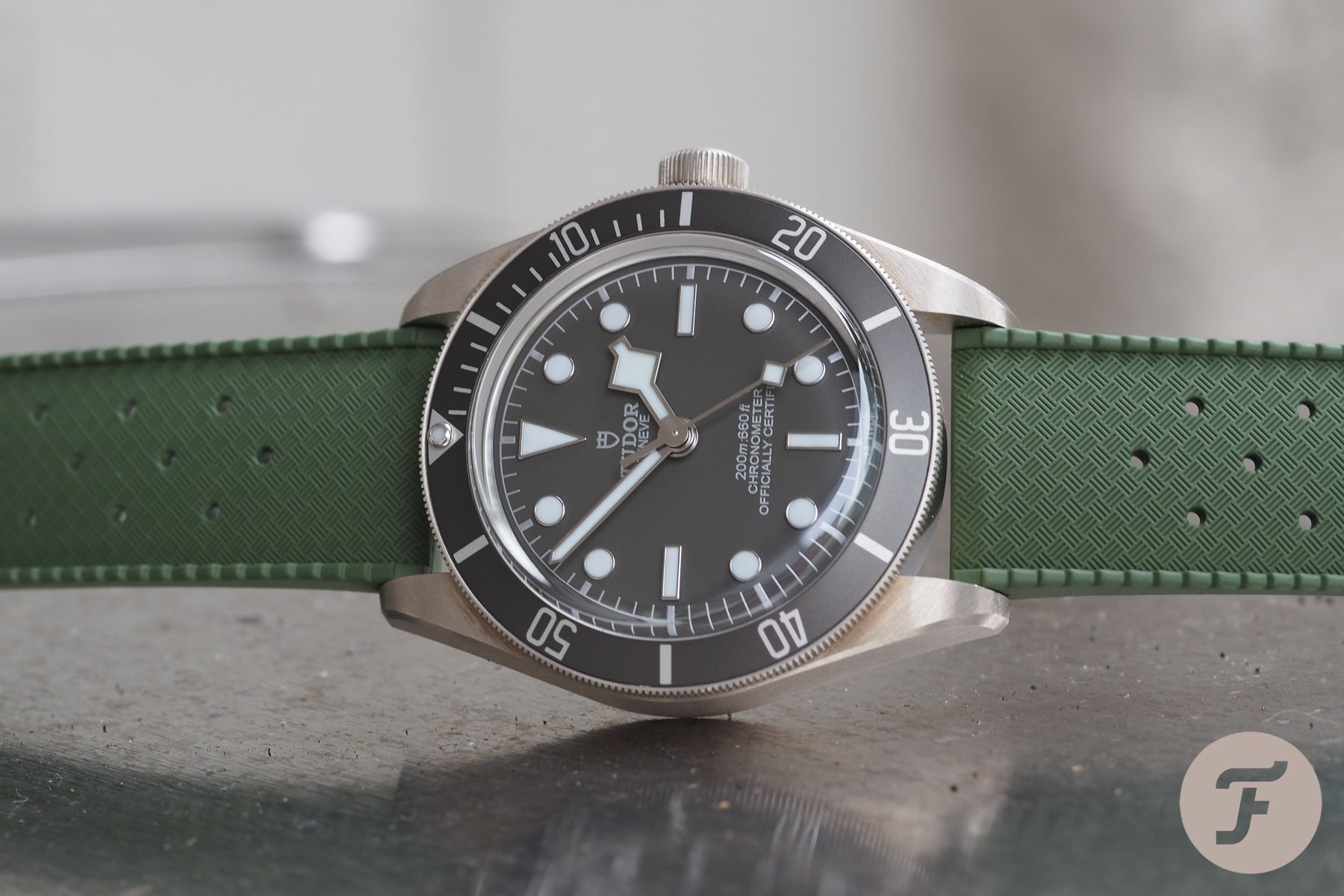 "Gimmicky" to "neat"
I can recall first reading about the Tudor Black Bay Fifty-Eight Silver and the first word that comes to mind was, "gimmicky." .925 silver hasn't really been used in force for watch cases for nearly a century. It's soft and most importantly, it tarnishes unless alloyed with some very specific metals. My thoughts shifted, though, and gimmicky changed to "neat" or "different." In our own podcast and on the "Whiskey and Watches" podcast, I even named it a favorite from the show.
After Michael from the aforementioned podcast mentioned that his nearby AD in Cincinnati had the Tudor Black Bay Fifty-Eight Silver a day or so after release, I thought I'd try my luck in Florida. Sadly, the AD there hadn't received anything and was quick to point out that "they have a waiting list on everything and only sell to locals." Awesome! I then messaged Alon at Ace Jewelers in Amsterdam and he put me on the list. He did mention, though, that timing wasn't certain. Then, my family and I traveled to Malaga, Spain for the weekend.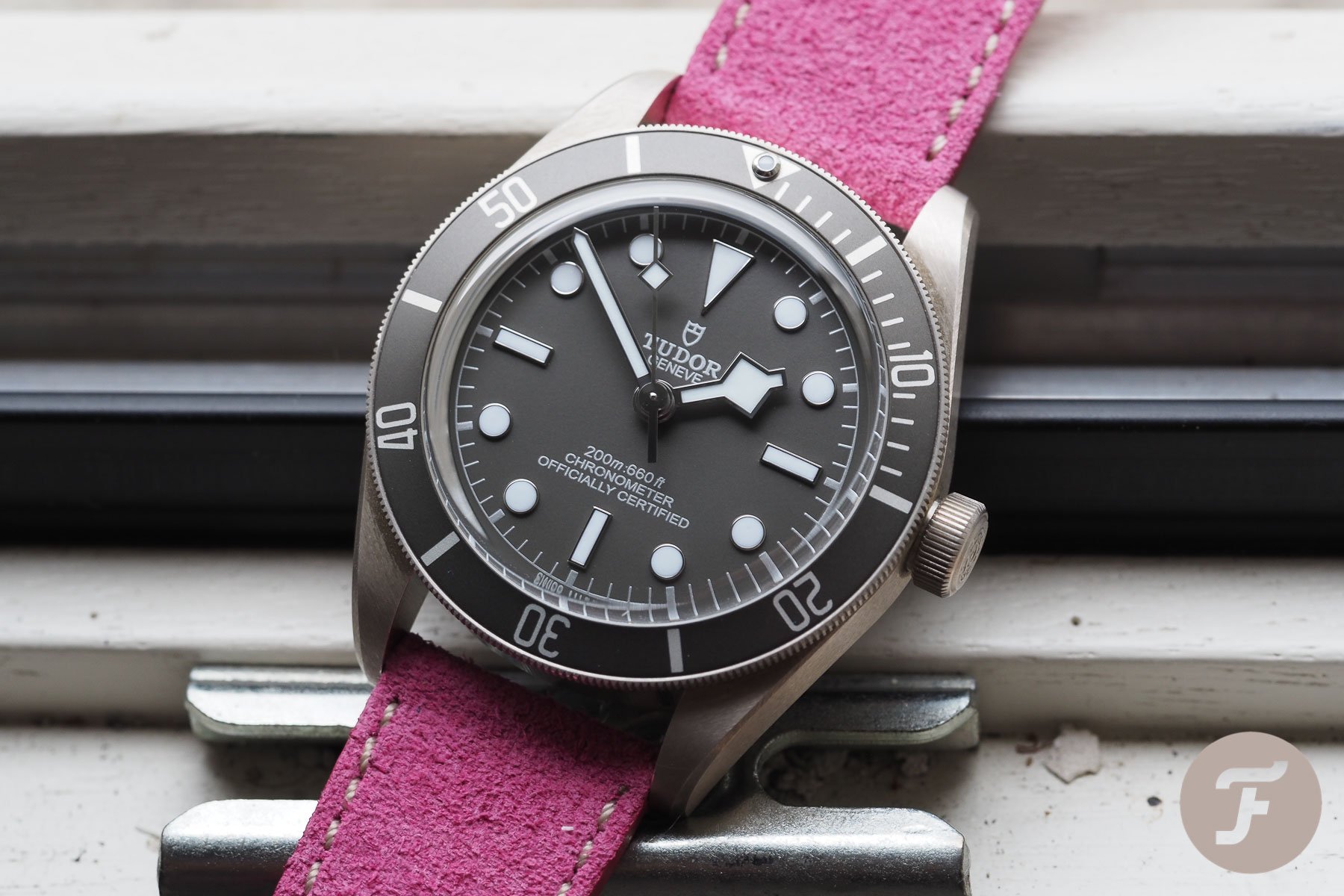 Finding the Tudor Black Bay Fifty-Eight Silver in Spain
We were walking down the main pedestrian street in Malaga on the way to dinner. I checked out the windows of the local Rolex/Tudor AD and spied the new gold Black Bay. The shop, Marcos, was about to close and I was going to get into trouble if I delayed dinner. The next morning, I decided to give them a call on the off chance that the Tudor Black Bay Fifty-Eight Silver was in stock. It was! Plus, I even had my choice of leather or nylon. I walked down and took a look at the watch and was pretty blown away, but I decided that a couple of cold ones by the pool would be a good idea prior to making a decision. I also decided to give Alon a call to make sure I wouldn't leave him holding the bag if I decided to buy elsewhere – he actually gave me some helpful advice. After a brief WhatsApp discussion with the salesperson, we came to an agreement, and I picked up the watch in the afternoon.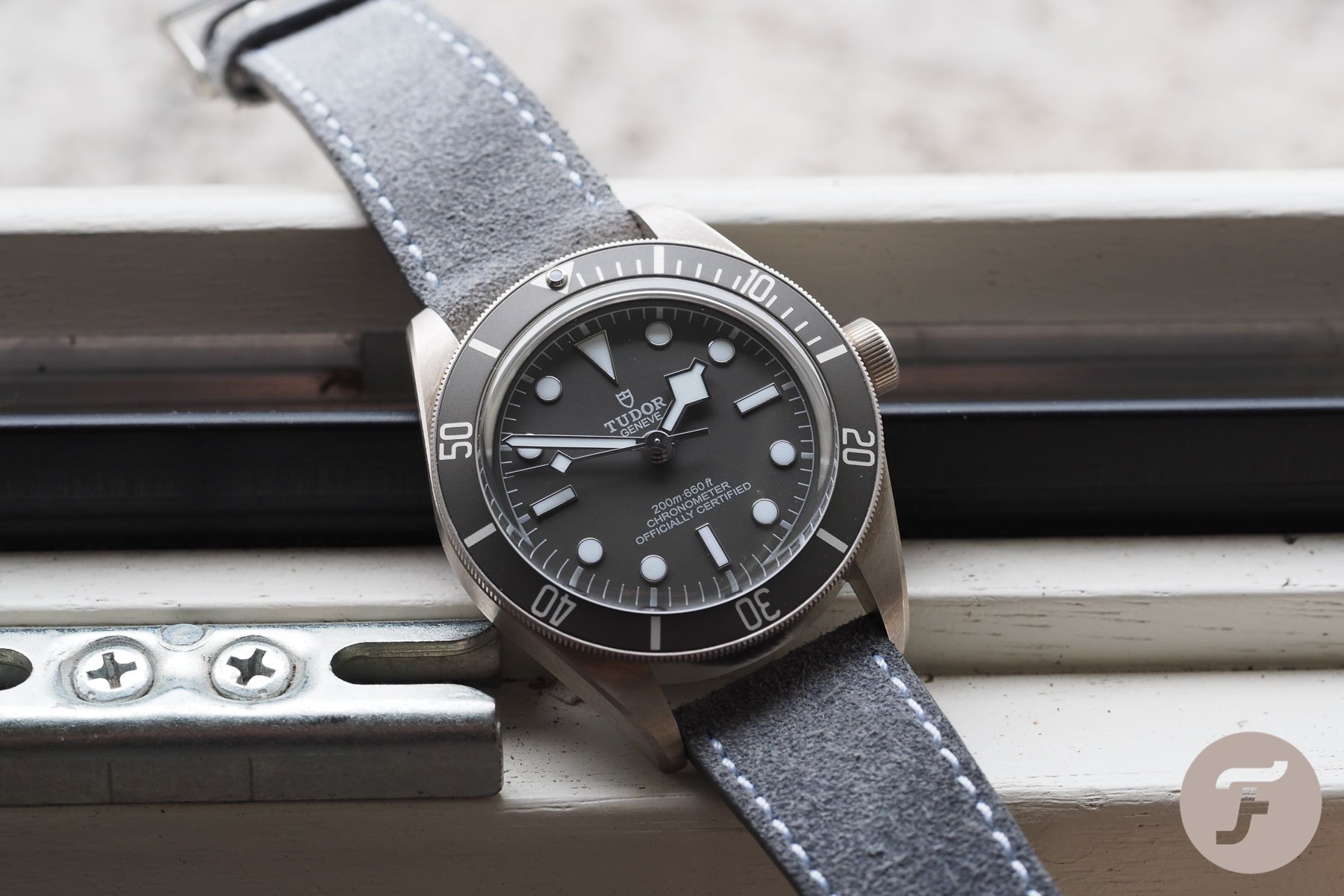 A watch that I have truly fallen for…
The Tudor Black Bay Fifty-Eight Silver is anything but conventional. It's made of a supposedly fussy metal, it has a display back that shows off a rather plain movement, and it's "taupe." It's a weird watch but let me share something — I love it.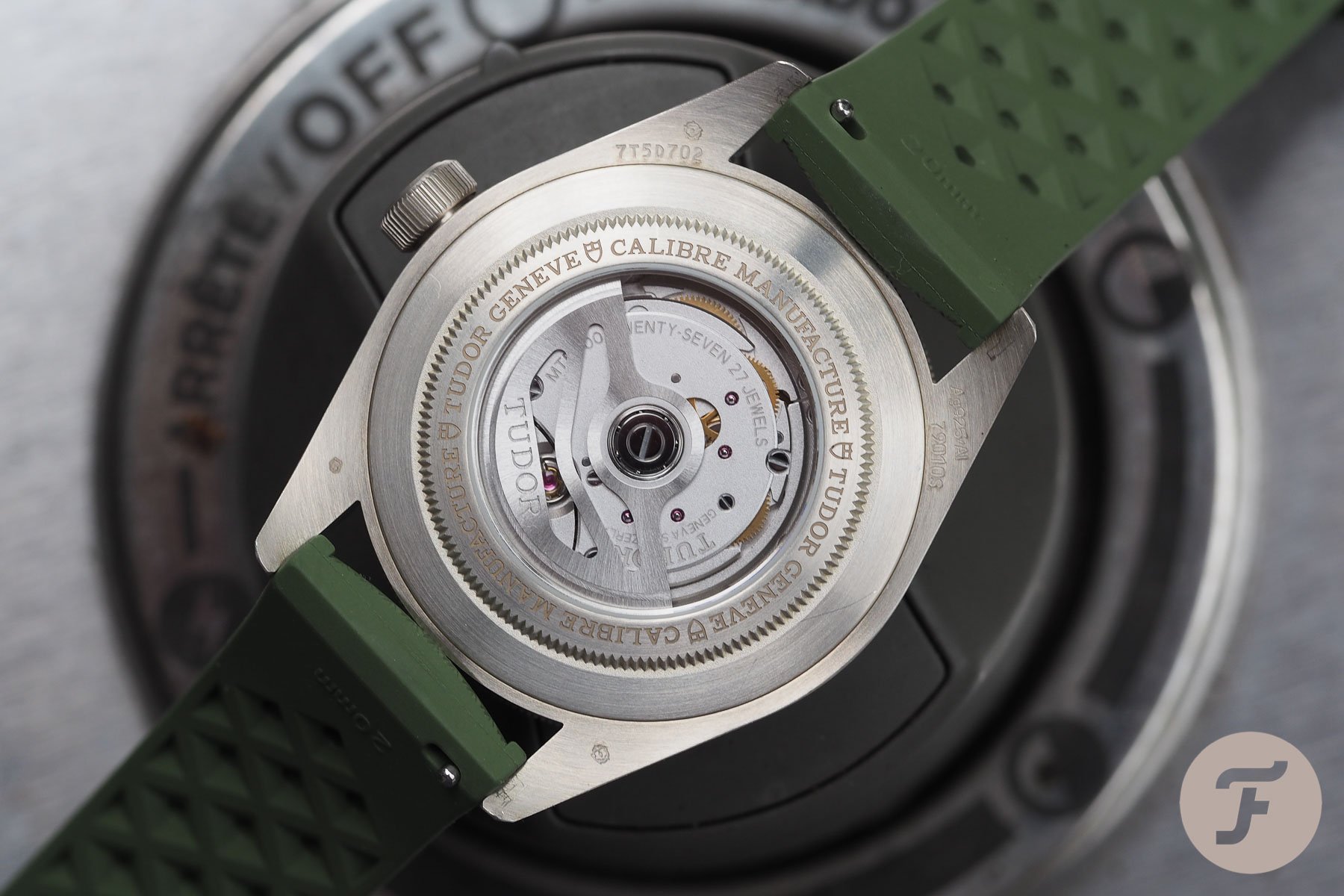 When the Fifty-Eight first came about in steel several years ago, I made the comment that this was the watch that fits closest to an old Submariner. With its 39mm case, 11.9mm thickness (the silver is 12.7mm), and 47mm lug to lug it just fits so nicely. The problem is that I had an older Submariner and still do. You might say, "so what," because I own plenty of near-identical watches. Perhaps it was the faux patina on the original Fifty-Eight that didn't do it for me. Then came the blue and I was interested, but it took a long time for those to become available. In fact, by the time I started seeing them in displays, the Tudor Black Bay Fifty-Eight Silver had just been announced.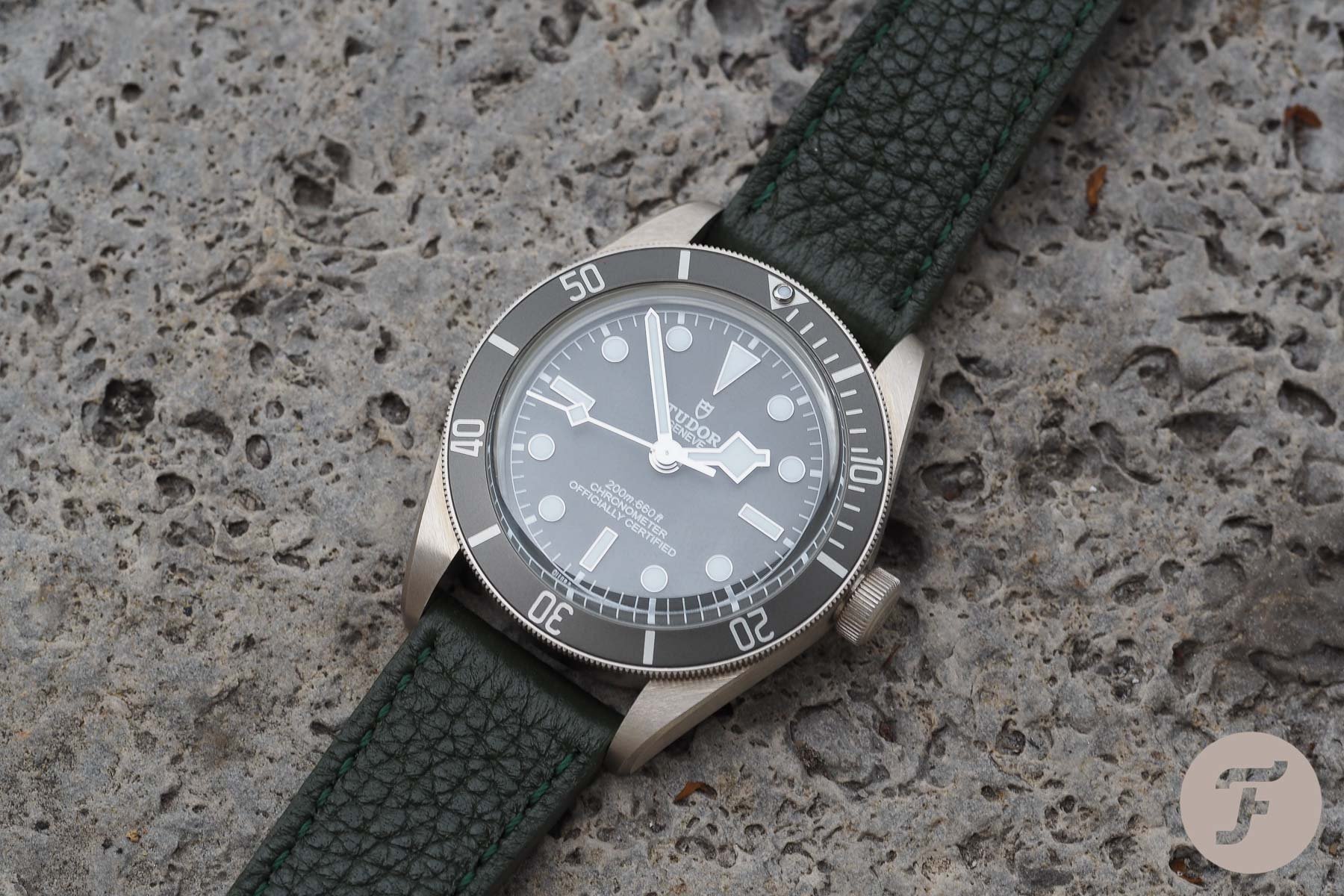 Taking a chance
I took a chance on the Tudor Black Bay Fifty-Eight Silver for a couple of main reasons. I actually liked the use of a different kind of metal and was a bit intrigued by the "no tarnish" claim even if I found it somewhat unbelievable. The other reason is that I genuinely like the color scheme on this watch. You can call it taupe, but I call it something just short of battleship gray. Who knows what the future holds, but it just might be the closest thing that the mother ship will allow in terms of a near-black Tudor Sub with white lume.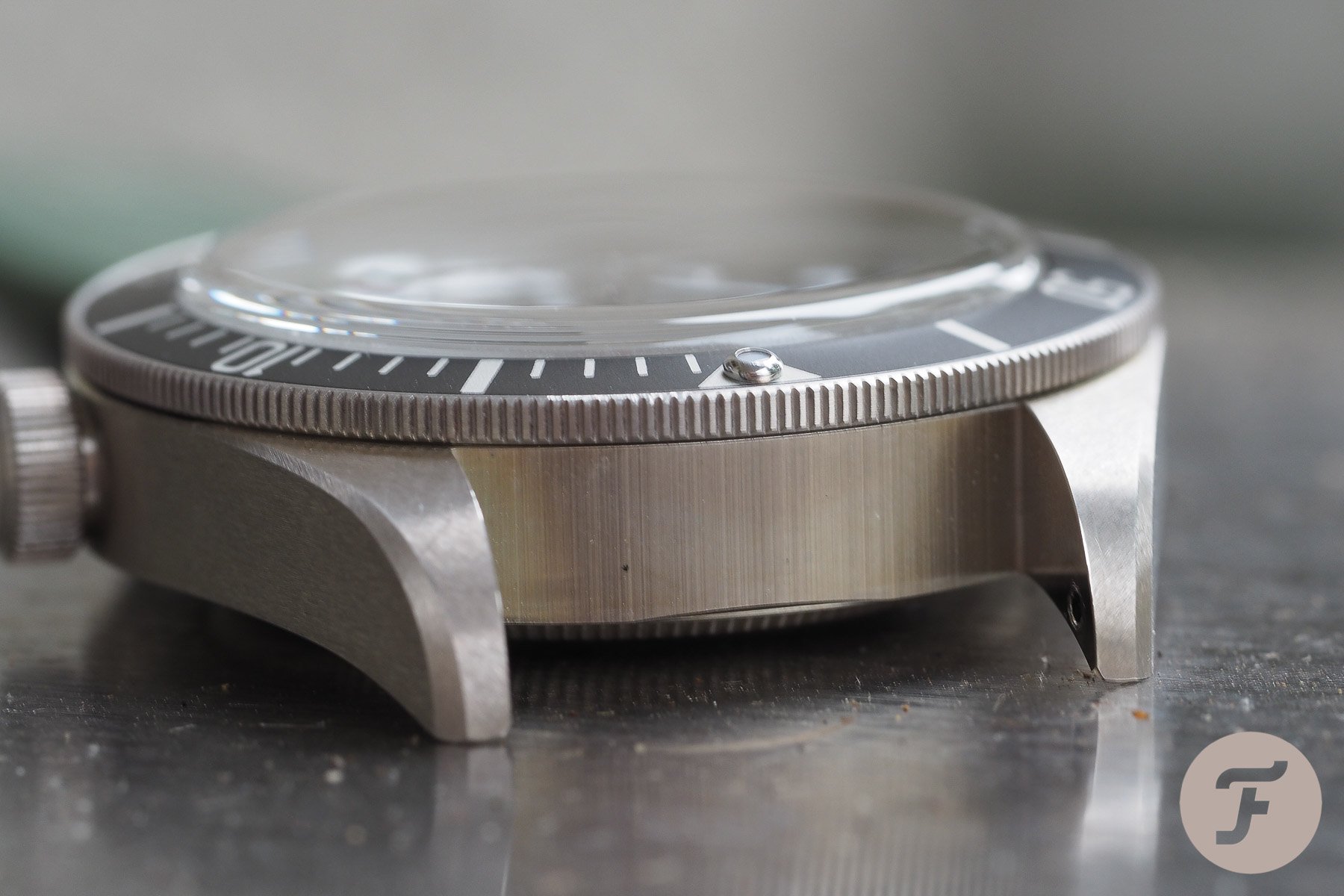 Does it tarnish?
I've worn the Tudor Black Bay Fifty-Eight Silver almost nonstop for two straight months. It just looks sooo good. It's like a faithful friend on the wrist in the exact same way that a Submariner is. Still, every time I post a picture, I get the same question. "Does it tarnish?"
I don't mean to sound like a Johnny Cash song, but the Tudor Black Bay Fifty-Eight Silver has been everywhere. It's not typical to get around these days, but the watch has been to Spain, Germany, Florida, Detroit, and Pennsylvania. It has been in chlorinated pools, hot tubs, showers, the Gulf of Mexico, and the Atlantic Ocean. What I can tell you is that while my watch may not look as glowing white as Day 1, I see no significant tarnishing. In some lighting, I thought I did see some on the lugs near the bezel, but this was likely a shadow. Weirdly, if it was there (some pictures here seem to indicate this), it's gone now.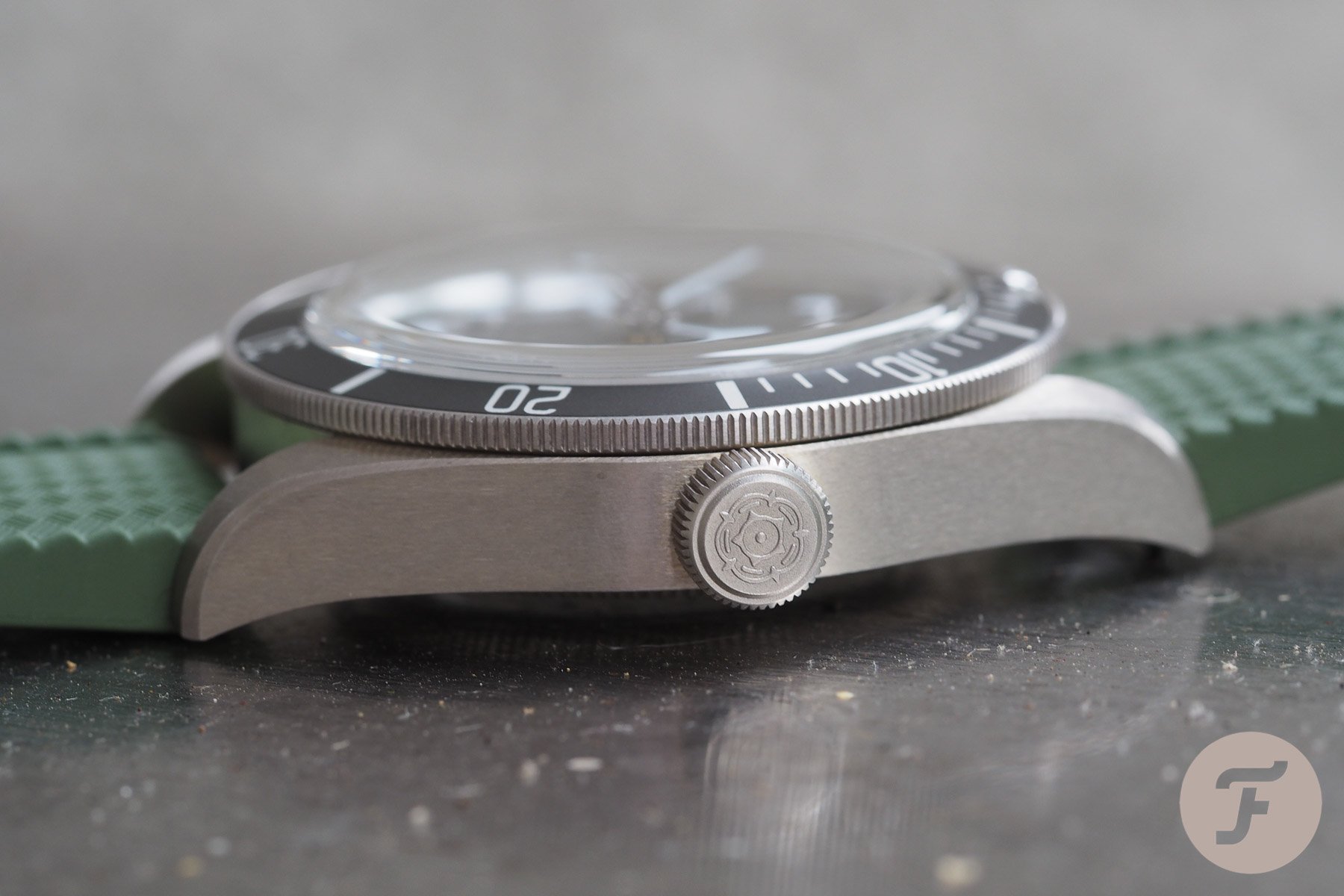 Does it scratch?
Does the Tudor Black Bay Fifty-Eight Silver scratch easily? That depends. I've picked up a couple of scratches from the bricks lining the pool. However, I think that steel would have scratches as well. I've certainly not babied the watch and it has held up just fine so far in day-to-day use.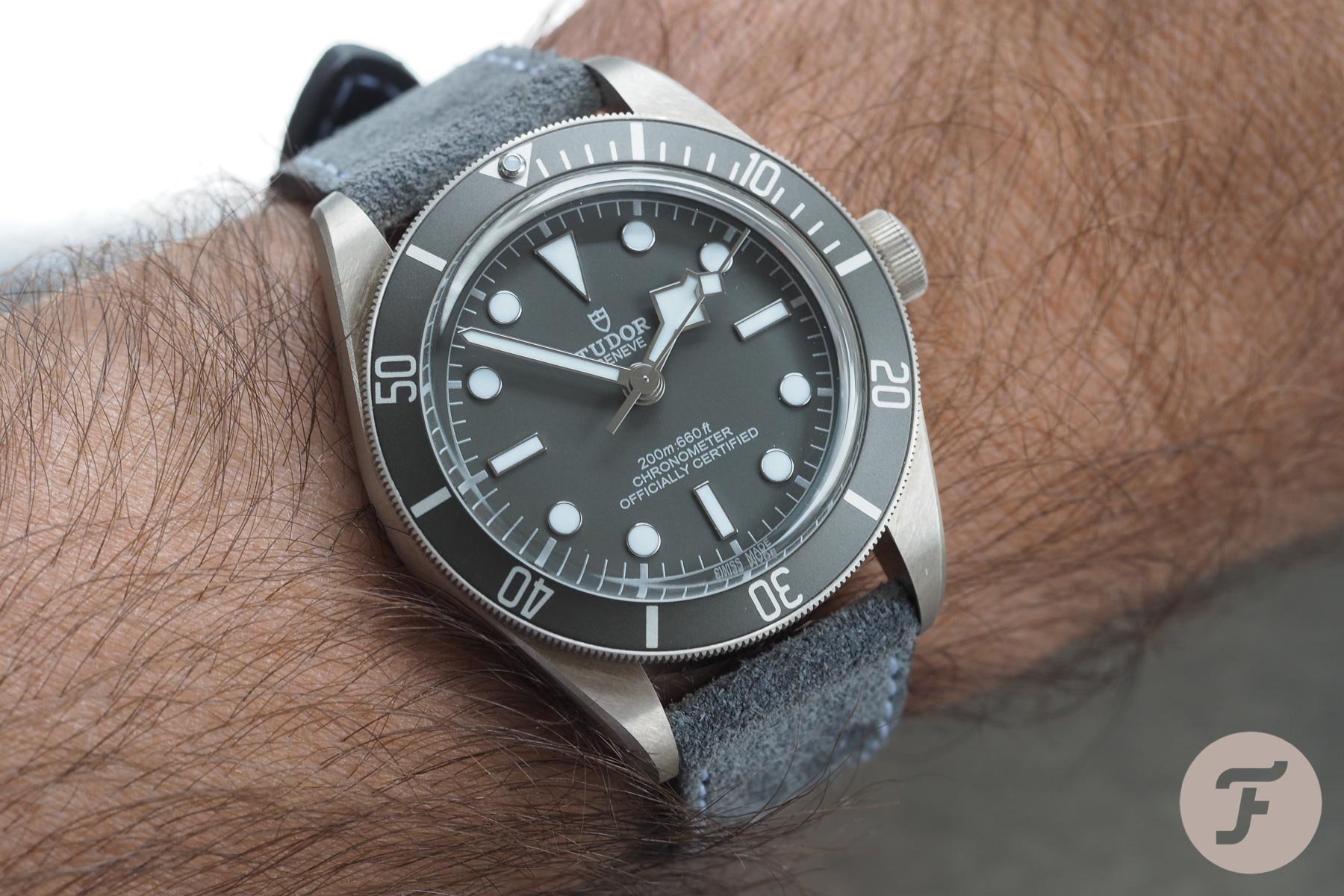 Is it a strap monster?
Robert-Jan bemoaned the factory leather strap. I don't actually mind it and I stuck with it for the first several weeks. However, I decided to get creative with some great 20mm options from GLC in Rome. Then, I bought a seriously inexpensive (like €11) canvas strap on Amazon that looks great. My favorite option, though, has been a green Tropic-like strap from Andreas in Cyprus. This watch can be worn with staid colors like black, but I think that shaking it up works well. Plus, in the right lighting, the chalky gray dial looks fantastic next to contrasting straps.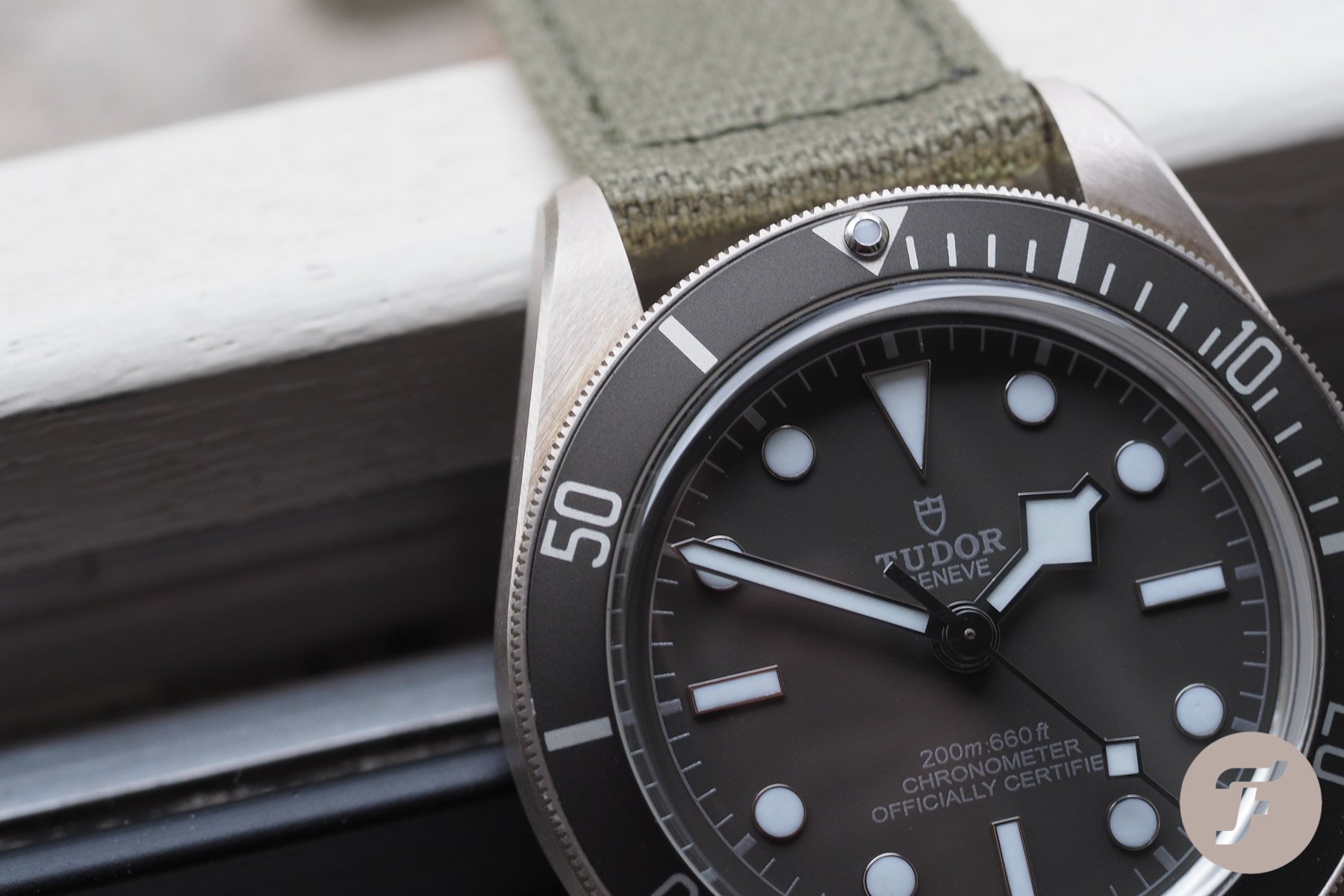 Great quality
It had been a long time since I had handled a new Tudor and I'm pretty impressed with the overall execution. The screw-down crown is incredibly smooth. When winding the movement, everything feels really well-weighted. Ditto that with the bezel. The Tudor Black Bay Fifty-Eight Silver has a seriously good bezel.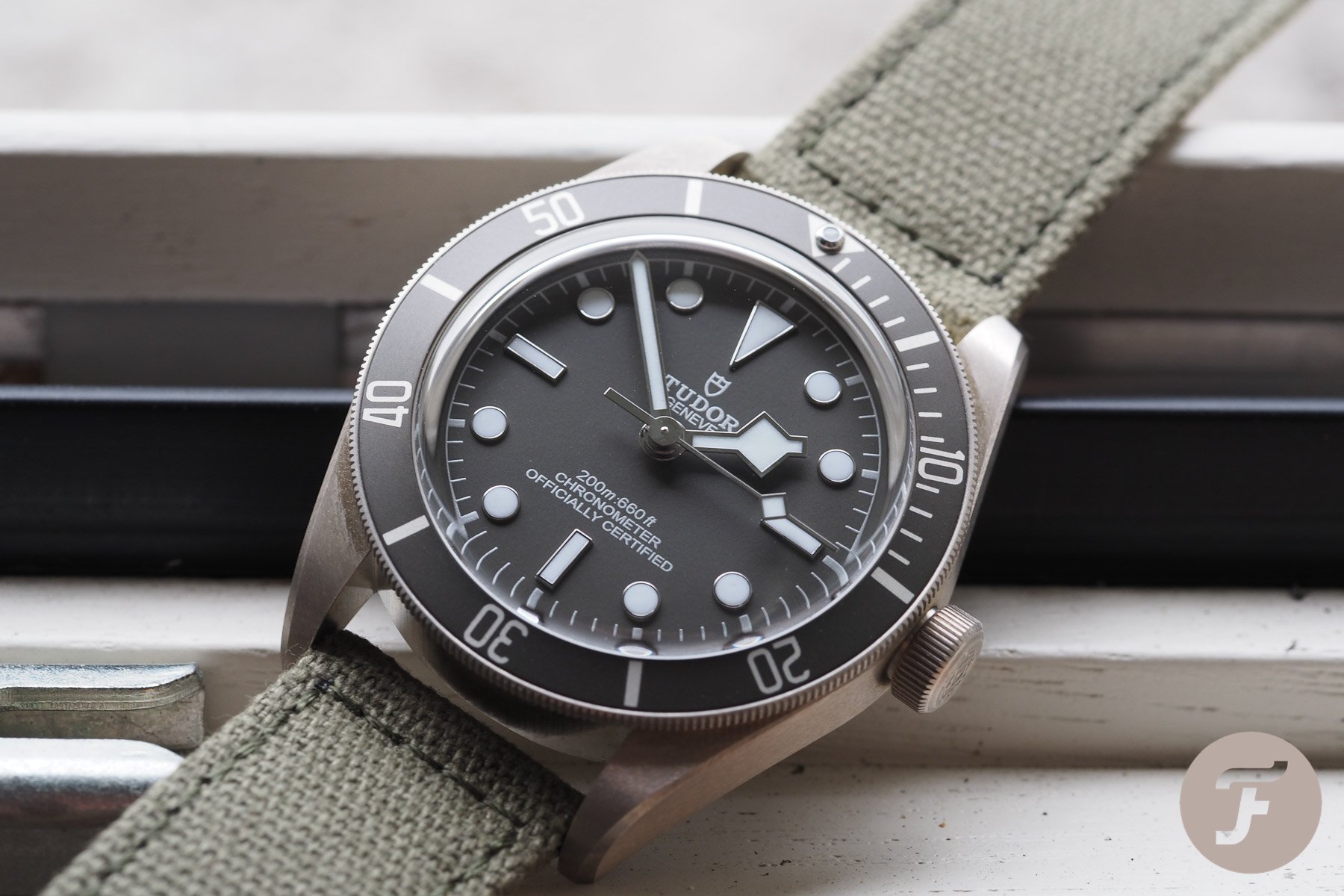 Who should consider this watch?
I've done a fair bit of forum reading about the Tudor Black Bay Fifty-Eight Silver and people are really into the minutiae as to whether this is the right watch for them. They're especially concerned if they're shopping this against one of the steel variants. I get it because this incredibly old material is new again and people just don't know what to expect. Do I think that they're overthinking it?  Perhaps… I love my dive watches and pieces like the Breitling Superocean Heritage '57 and the MING 18.01 H41 are real winners. Still, there's truly nothing like the Submariner form factor. Maybe it's the familiarity that gives it an edge. I don't know, but I truly enjoy wearing the Tudor Black Bay Fifty-Eight Silver.
A lot of people have surmised that the Tudor Black Bay Fifty-Eight Silver should be a second watch. I was inclined to agree when I first saw the watch debut, but now I am not so sure. Yes, you have to be the kind of person who enjoys a watch without a bracelet, but I do think this is a truly wearable watch.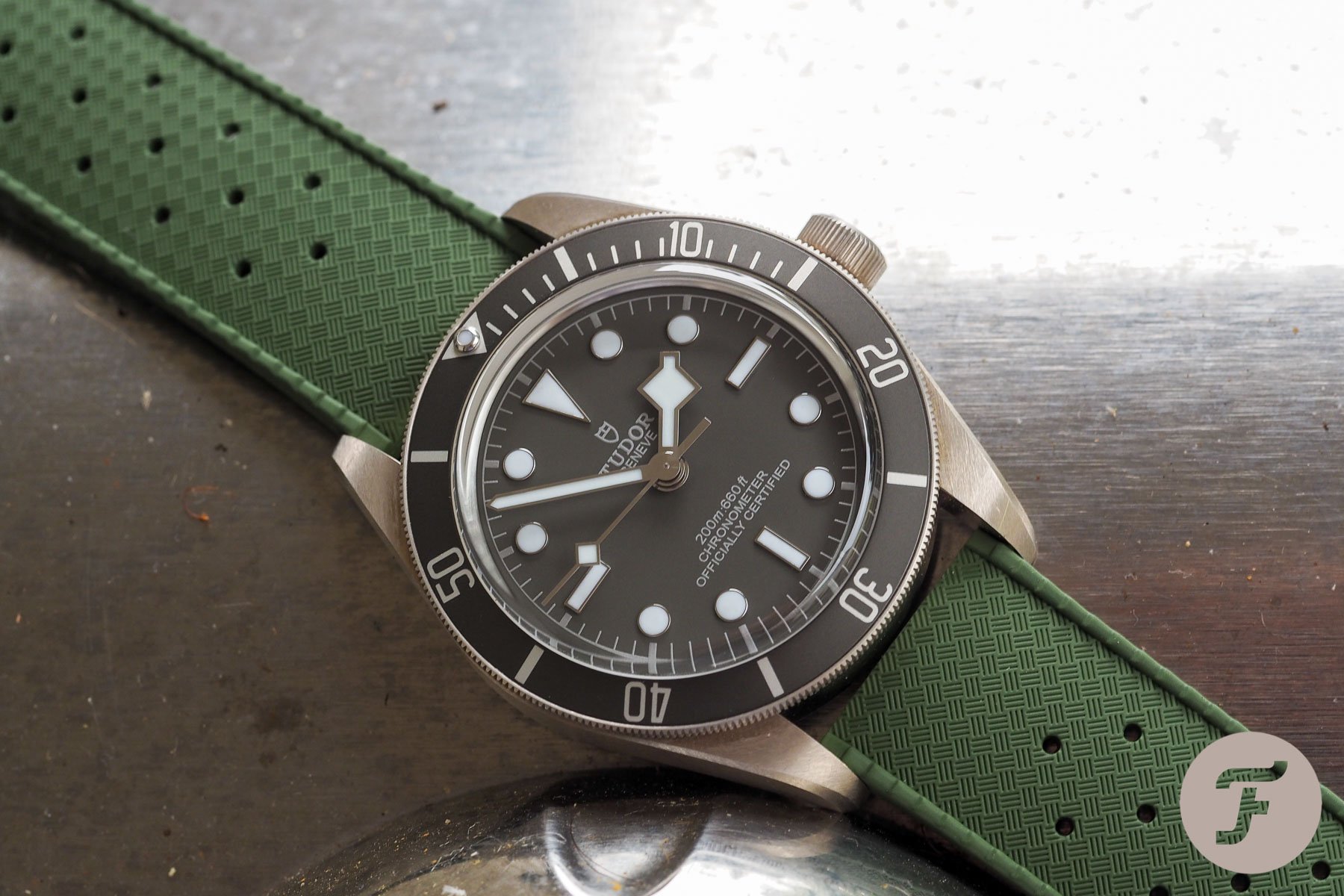 Any issues?
Does the Tudor Black Bay Fifty-Eight Silver have any demerits? Honestly, I think that Tudor should include both the leather and the nylon strap in the package. After all, this is still a dive watch and I think that leather only isn't a great option. To be frank, I'm not sure I'd really wear either, but I'm probably an outlier. Aside from that, I have a hard time finding issues.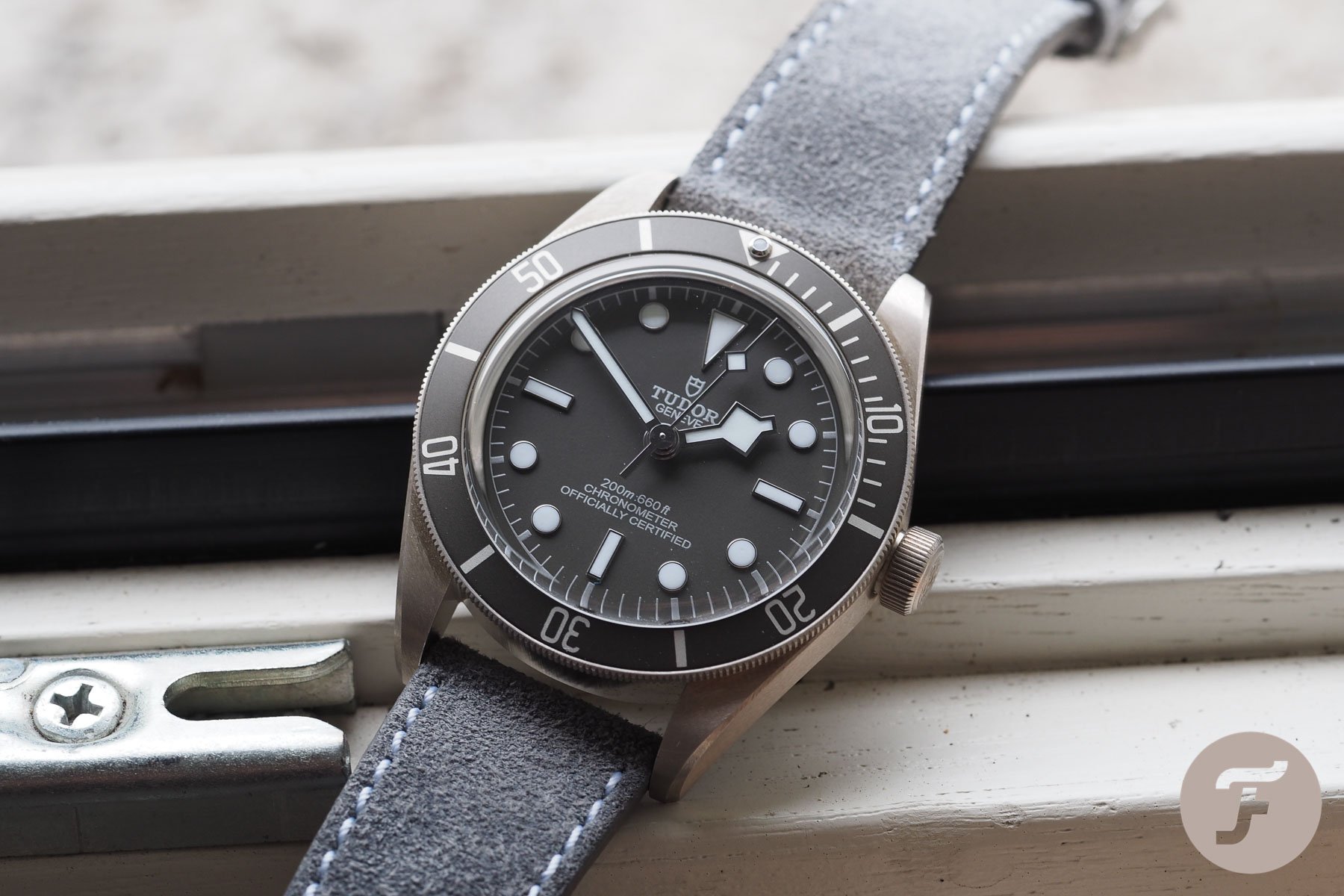 Final thoughts
Is the $4,300 Tudor Black Bay Fifty-Eight Silver the perfect watch? Absolutely not. However, it has become a real favorite of mine within a very short period. Just after it was released, we were fortunate to get one up at Fratello HQ. Robert-Jan was pretty impressed, but he told me that it's a watch I would tire of after a couple of weeks or so. It has been more than ten weeks now and the attraction is still strong. I think this one will become a true regular within my rotation.