Two Years Ticking — My Life With The Tudor Black Bay Fifty-Eight
A fond look back after more than 700 days of ownership
The Tudor Black Bay Fifty-Eight in blue drove the watch world a bit nuts when it came out in 2020. I was one of those who, though wary of the hype, tried the watch on at a boutique and fell in love. I've now had the Black Bay Fifty-Eight for two years, and I wanted to share my thoughts on this watch.
The ocean is making that unmistakable booming sound, where large waves rolling off from the Pacific connect with the shorelines near where I live in Sydney, Australia. It's a summer's evening here, and though it is late in the day, the Sun is still shining lazily over sheer cliffs. I'm walking down with swimmers and a pair of goggles in hand, ready to partake in that evening ritual of a post-work swim. I look down at my watch, a Tudor Black Bay Fifty-Eight, and its blue dial looks almost black in the dusky light.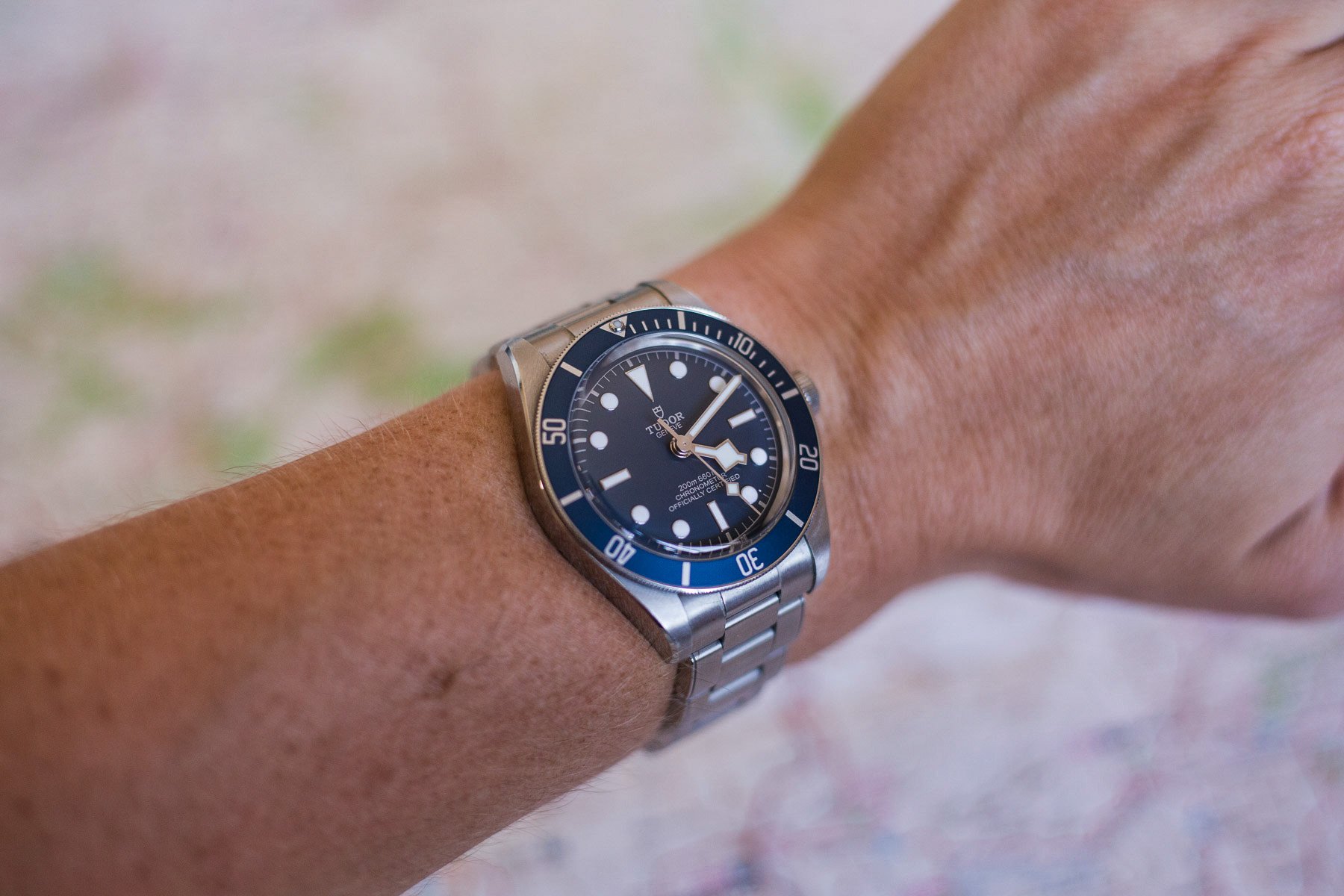 Our second anniversary
It has been two years since I bought this watch. I had been looking for a piece to celebrate my 30th birthday — something that could handle my aquatic lifestyle,f looked like a classic, and had the build quality to match. Truly, I was looking for a watch that I would live with, create memories with. I had been turned off by the massive reaction in the watch world to the Tudor Black Bay Fifty-Eight when it was released, but I had always been intrigued by the size and proportions. As someone with a slender frame and smaller wrists, the idea of something that was sub-40mm but still had good water-resistant capabilities was an attractive prospect.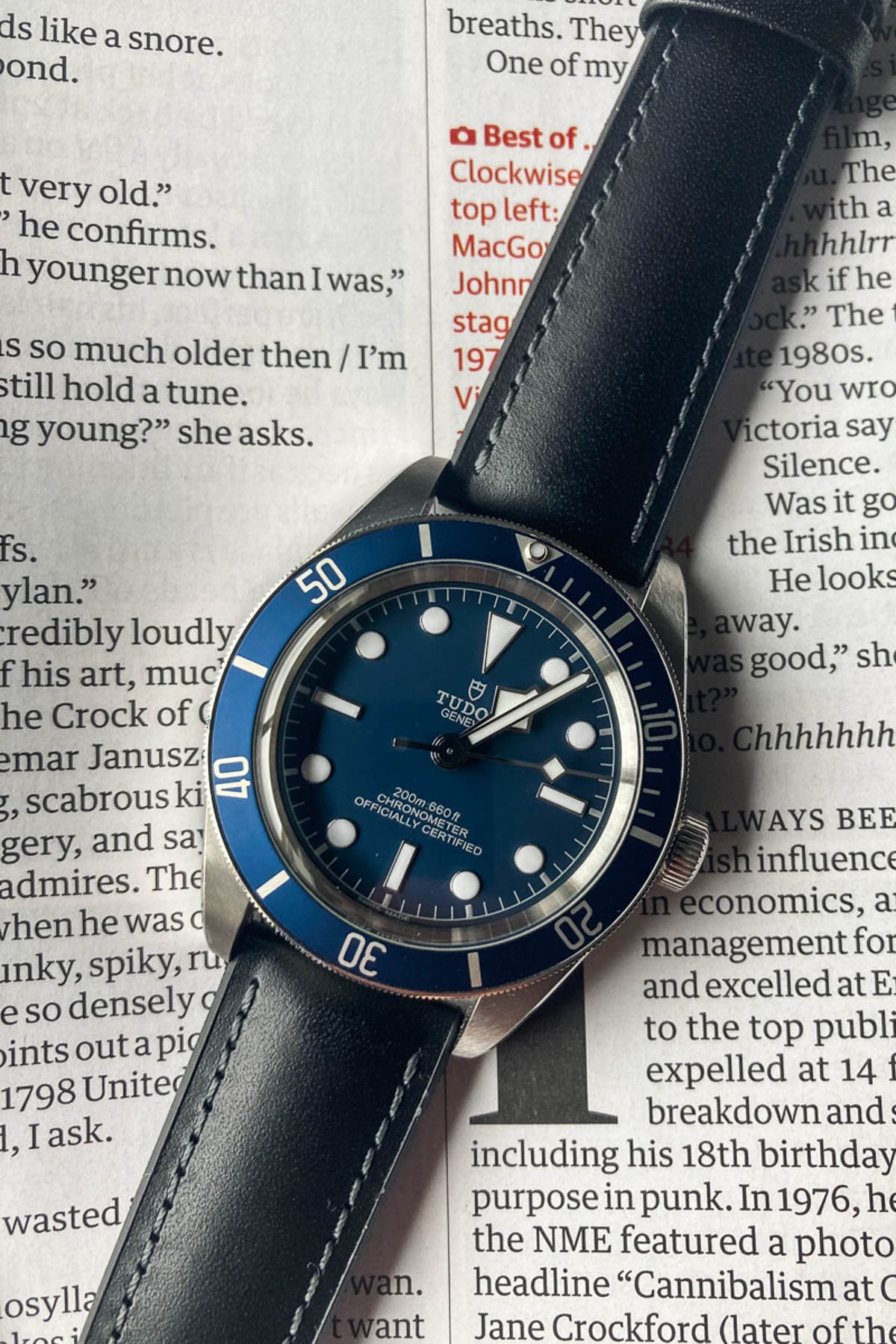 Unlike some, who were attracted by the idea of getting a watch that they could sell for higher than retail price shortly after its release, I had a connection with the Tudor brand.
I had a 34mm Tudor Oyster from the 1960s that I loved, and I had ridden a vintage motorbike across the island state of Tasmania with a Tudor Heritage Ranger (the first version). So the brand was no stranger to me. However, the mere fact that so many were interested in getting a Fifty-Eight acted as a bit of a turn-off. I am a bit of a contrarian and quite like avoiding trends. As they say, though, fashion is fleeting, while style lasts forever. Trying on the blue Tudor Black Bay Fifty-Eight was the moment that I realized that this watch, though popular, was not just a moment of fashion. With its smaller sizing, it had a style and design language that made it truly classy.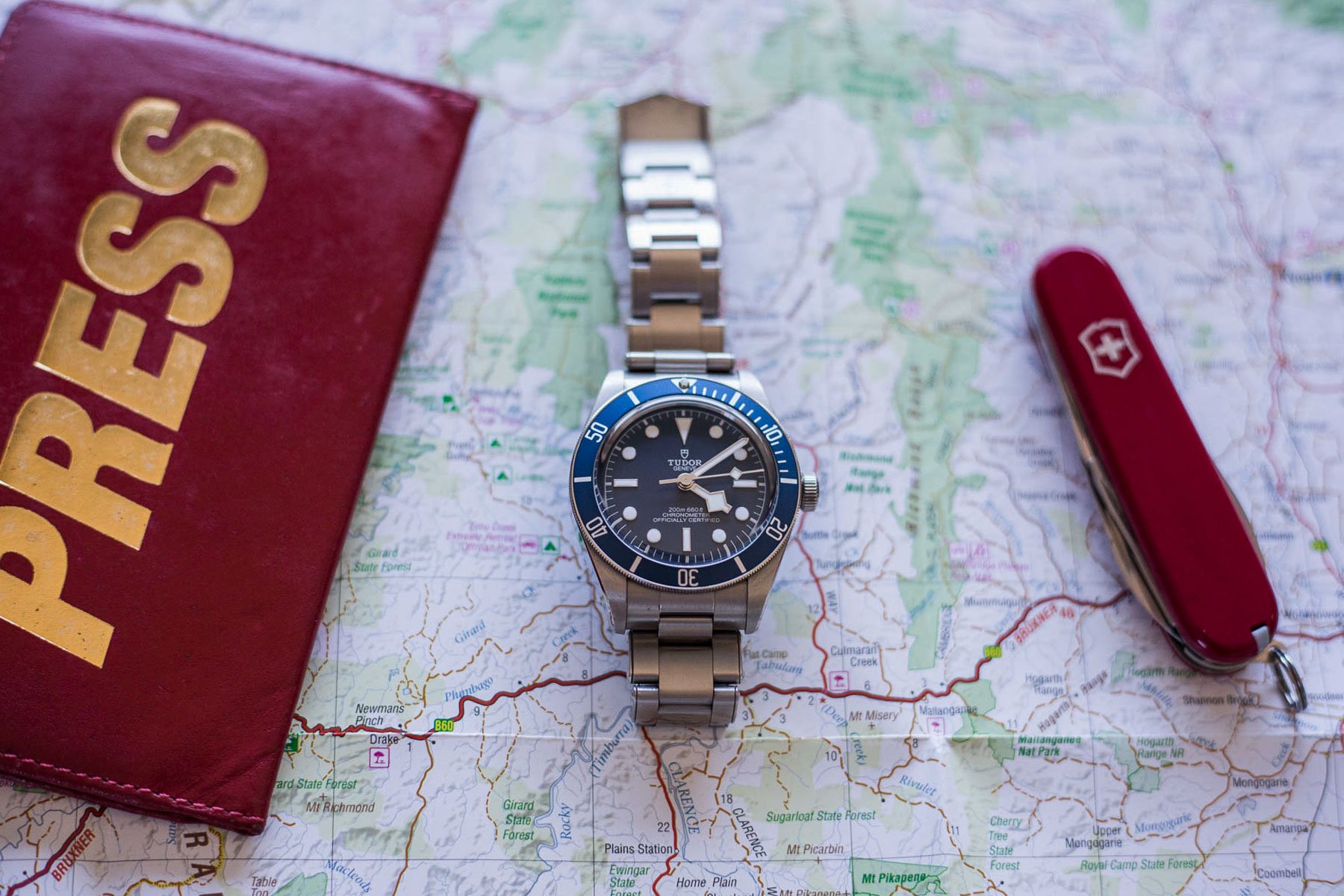 The decisive moment
The moment came when I was on a break from working interstate as a journalist for a public broadcast TV network here in Australia. I'd been struggling a little with being isolated from my family, living thousands of kilometers away. And with my 30th birthday coming up, I wanted something that I could purchase that symbolized my achievements and the fact that I had become a man. This is probably a story many of you are familiar with in some way or another, and it is a special feeling. So walking into a Tudor boutique to try on a blue Fifty-Eight (I had already tried on the black version in the past, and it had left me a bit cold), I did not expect to fall in love with the watch but was cautiously optimistic.
When I tried it on, it somehow felt quite different from the option in black with gold accents. There was something about the starker, more modern aesthetic of white markers (no faux patina here) and the silver lettering that seemed to slim down the watch. And the blue dial! It is something that constantly changes with the light. You can never lock down the exact color because it seems to shift from almost black to a stark, oceanic blue. And speaking of blue, a color which Tudor can rightly claim in its heritage with dive watches, it creates a lively and playful experience that, to me, is much more enjoyable than its black counterpart.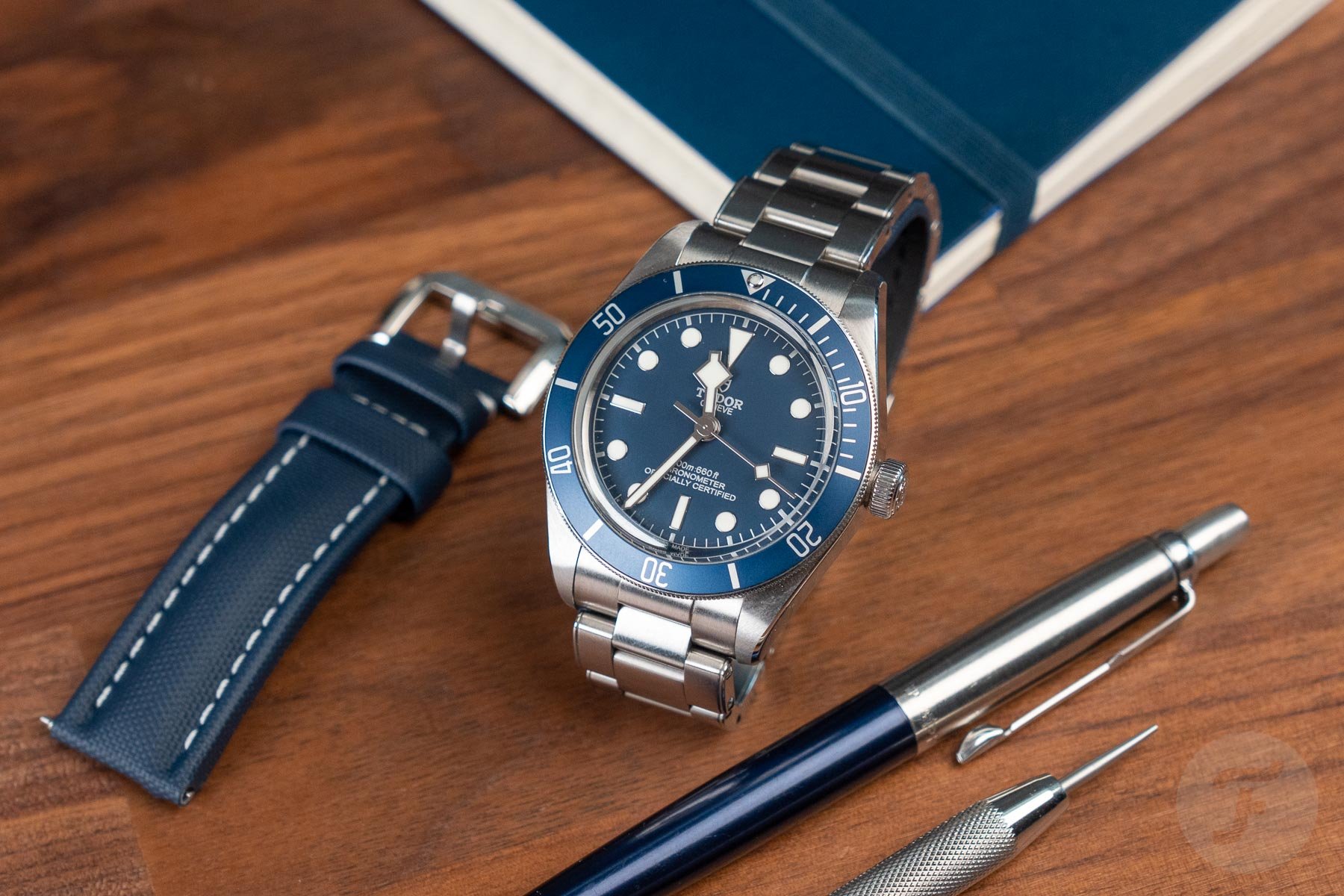 Serious competition abounds (sort of)
The Tudor Black Bay Fifty-Eight Blue has serious competitors. Indeed, some of the most serious ones are from within the brand. The Pelagos 39, which showcases a titanium construction, crown guards, blockier markers, and design cues that reflect some of the Marine Nationale diving heritage of the Tudor Submariners, is probably the main one that comes to mind. Like the blue Tudor Black Bay Fifty-Eight, it gets a starkly modern treatment with white markers.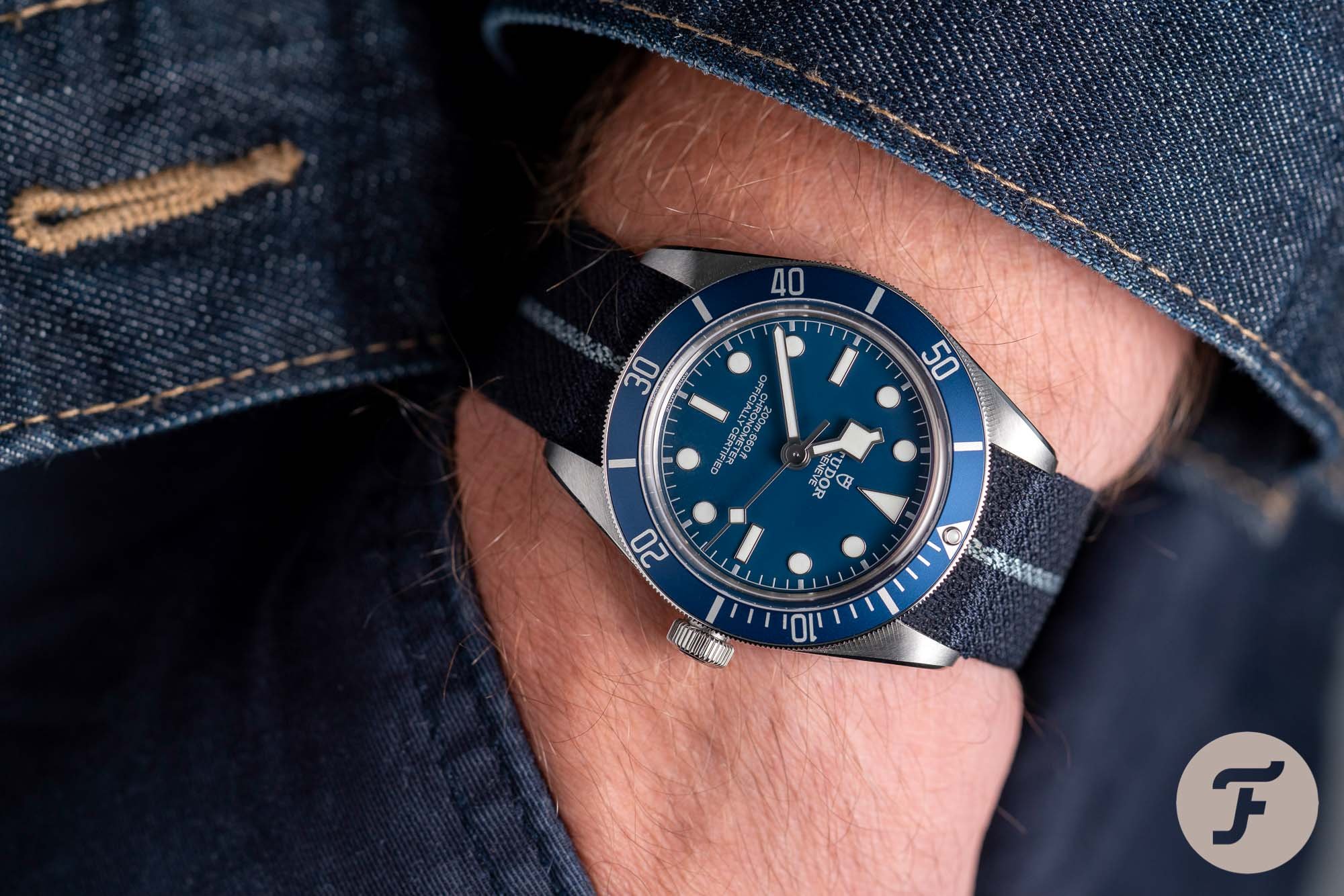 Then there is the Black Bay Pro. Like the Fifty-Eight, it is a 39mm watch (albeit substantially thicker) but a GMT with vintage design cues and a fixed, stainless steel bezel. It is a very cool watch, but on the wrist, it is simply too top-heavy for me. So there is something ultimately flexible about the blue Black Bay Fifty-Eight, more so than the other iterations in the Fifty-Eight lineup. And I think this is because it comes off as a classier design. With its riffing off the designs of the 1950s and early '60s, you can truly wear it in any situation, whereas the Pelagos 39 has more of a brutalist look.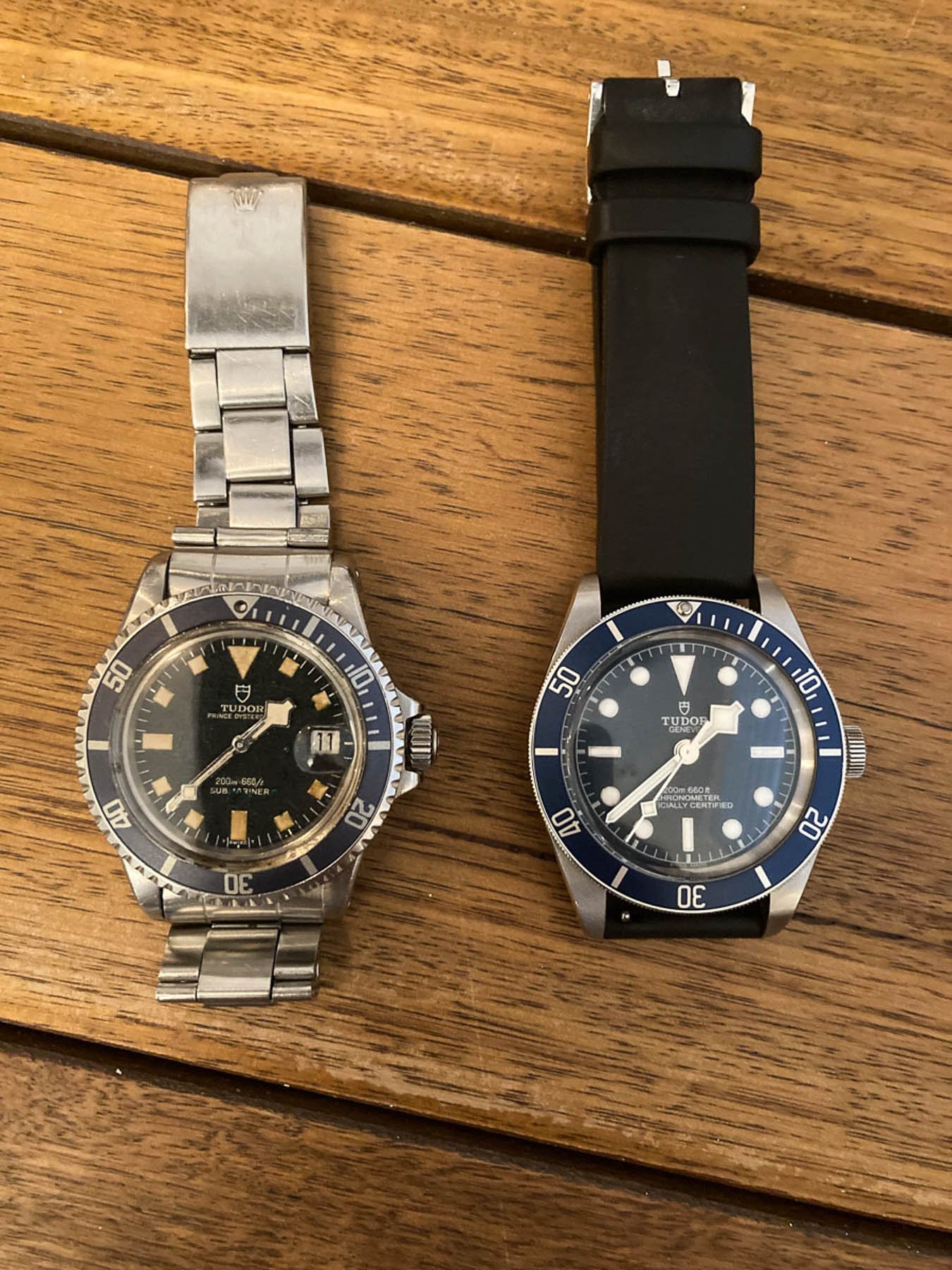 And now we come back to my aquatic routine. Two years on, my appreciation for the Black Bay Fifty-Eight has only deepened. This watch now sells for under retail if you buy it secondhand, which indicates to me that the hype has finally died down. And I like that fact because this is a watch that I plan on living with and never flipping. And by taking some of the heat out of the hype, it feels a little more special in a way.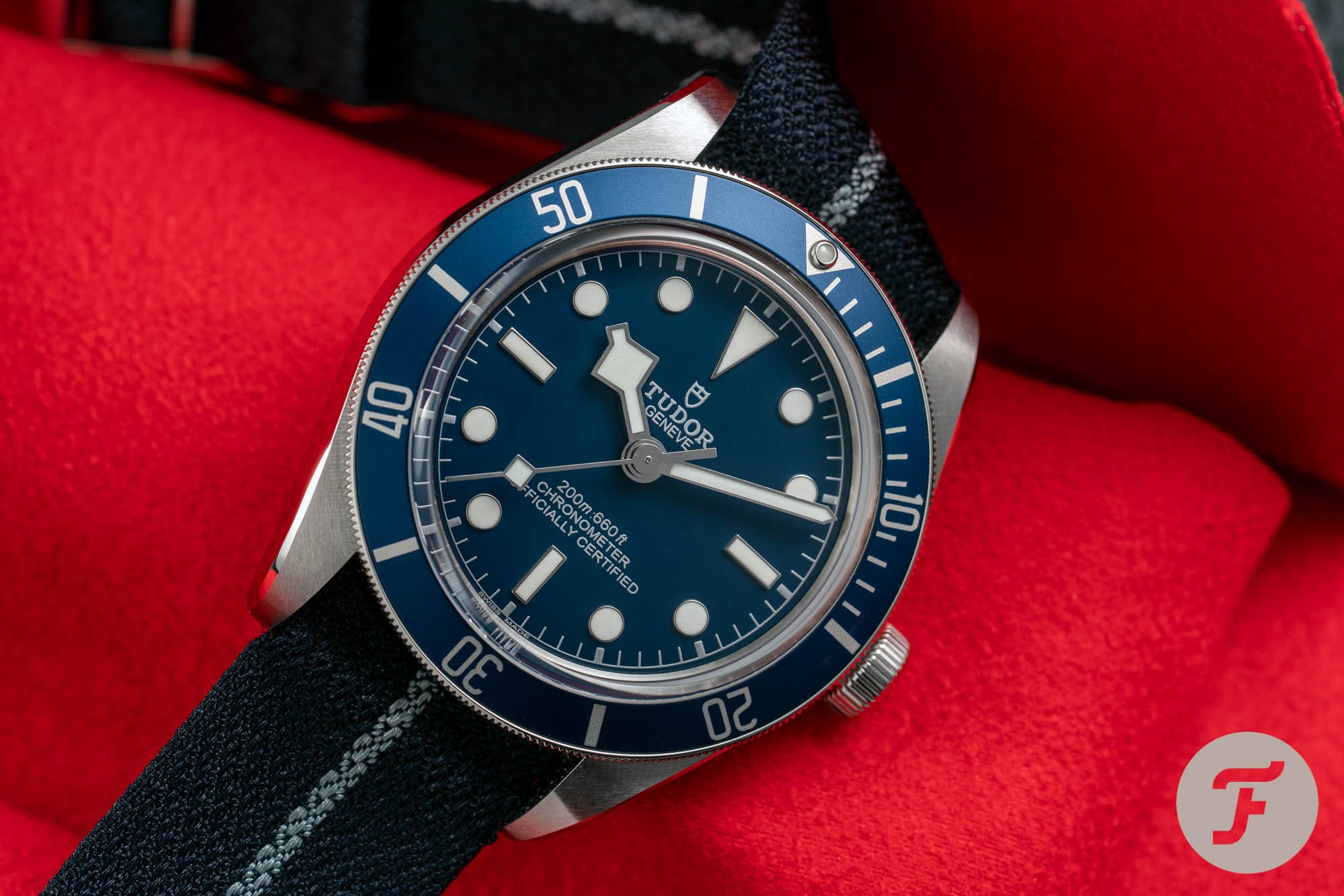 Final thoughts
Other watches have a special place in my heart thanks to the memories associated with them and the life moments they represent. But this is the one that is the cheeky celebration of my accomplishments. As I continue to mark it with battle scars and grind it accidentally on rocks underwater, it becomes etched with more and more of my life experiences. And for that, it will always be unique.
What watch has that special place for you? Please let me know in the comments.
Find me on Instagram: @onhenryswrist