Unyber Watches Bullhead
Setting up a micro-brand is not the easiest route to take in the watch industry, especially when you don't use any of the many already existing cases, nor combine features while declaring you have built a new watch. Unyber Watches, a small and characterful Madrid-based company, have chosen the harder way because they wanted every piece to have its own personality and purpose.
Right from the start, they decided their first project would be a chronograph. But they didn't want just any old run-of-the-mill model, they went for a bullhead style. Certainly, bullheads have never been out of fashion for the adventurous man who cares about aesthetics. They are distinguished and modern, elegant and risky at the same time. But larger and thicker faces have made a strong comeback in recent years. And Unyber has been ambitious enough to go further than just paying them homage. It's exciting to see them revisiting a classic and turning it into a newer concept.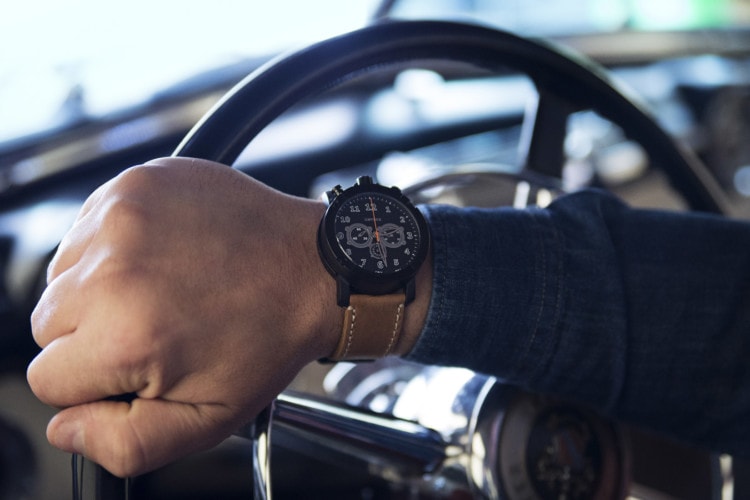 Despite its small team and limited budget, every mould was made from scratch. Neither cases, nor bezels, dials nor straps have been borrowed from generic manufacturers. They even have their own CNC milling machine and machining table. Their goal for the future is to produce every single element by themselves, thus manufacturing the very first 100% Spanish watch. By now you will have realised they truly design their watches as a labour of love.
So what is the Un series all about? Essentially, they are impressive, 15mm in height with a 44mm. width (45 mm. with side wings), bullhead chronographs that will not leave anyone indifferent.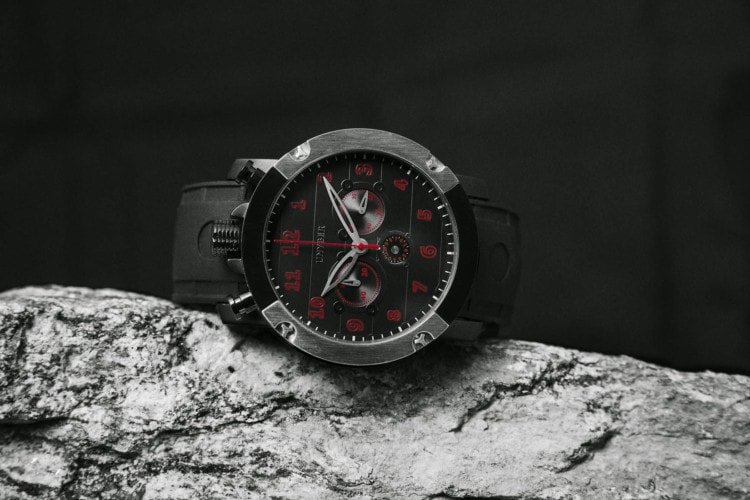 A stainless steel 316L crown is mounted at 12 and the pushers on the sides give a sporty, voguish look. But unlike many other bullheads, Unyber's do not suppress the wings where the pushbuttons and crowns are located: they have designed the box with superior wings in order to have a vintage air and a warmer feeling.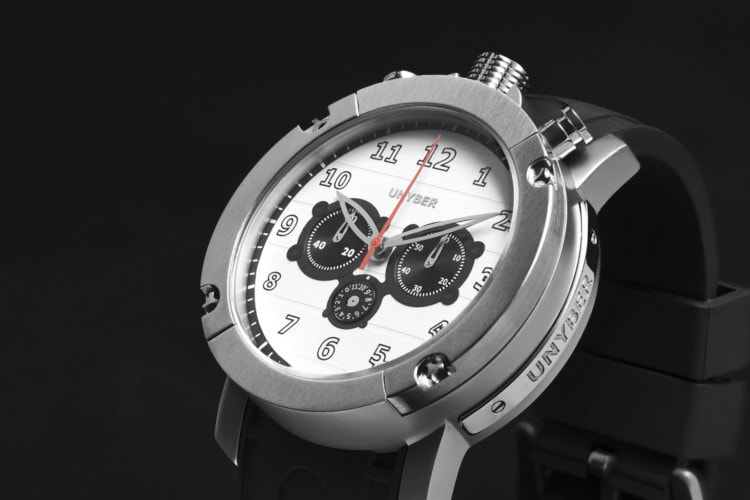 The special design of the handles and the integration of the straps allows manipulation of the crown and buttons in a very ergonomic way, without disturbing the wrist. The protectors help to give a more comfortable use to the watch. Rubber and leather straps are made of the highest quality.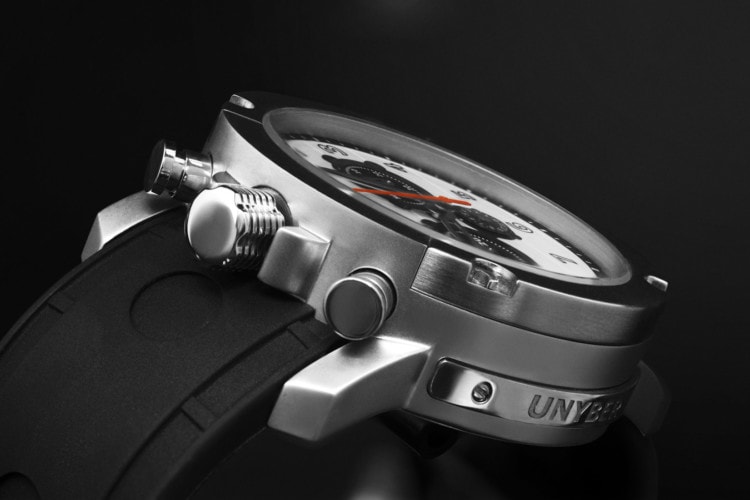 For more information visit Unyber's website.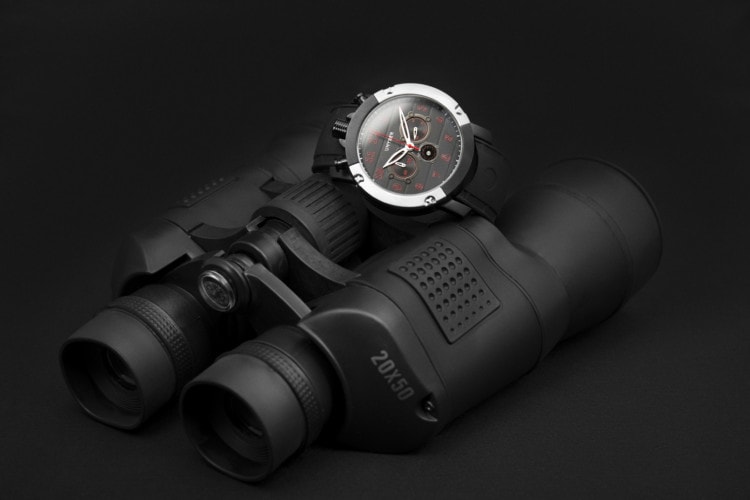 The cases and spheres have been inspired by the idea of mechanical dynamism. Every case -six-element stainless steel 316L with brushed, sandblasted and polished finishes- resembles the piston of a car engine. The spheres are very harmonious and based on the table where the pistons are machined.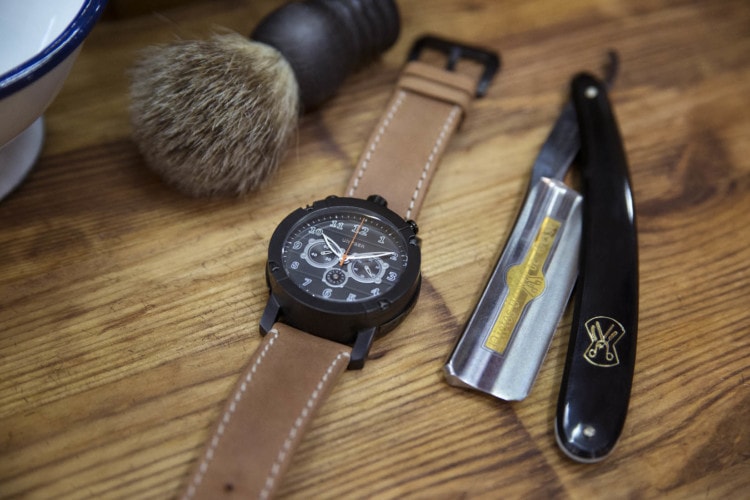 In addition, packaging is a fundamental element for Unyber designers and must join in spirit with the watch. That's why they decided to create a unique packaging made of aluminium that looks like the gears that unite pistons.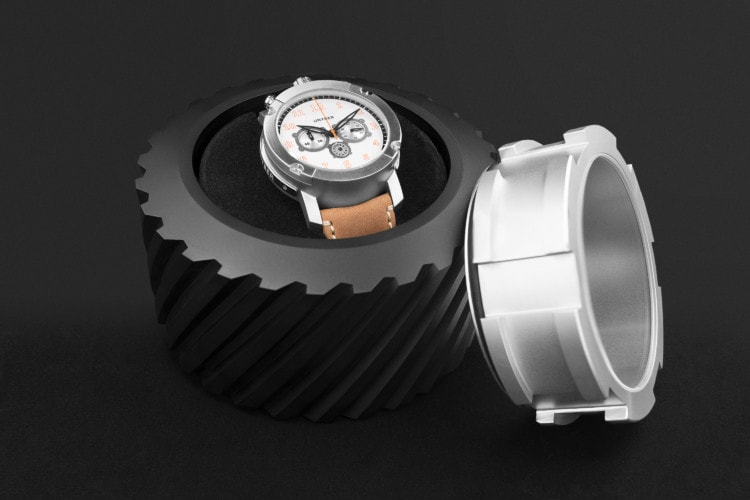 If you need further technical details, please check out the Unyber website. For the readers of FratelloWatches we have prepared a special discount code of 50 euros.
Discount Code: FratelloWatches_Unyber