[Video] Hands-On With A Horological Heavyweight: Breguet Hora Mundi 5717
Travel in style...
Some brands get all the attention. Others must patiently line the sidelines of your mind, waiting for the attention they deserve while getting down to some serious work. When it comes to high-end luxury watches, we're used to hearing the same old names thrown around. But forget Patek Philippe, forget Vacheron, forget Cartier. Put them back on the shelf. Today, I've got the Breguet 5717 Hora Mundi in my hands and I want to tell you why it, and the Breguet brand in general, should never be far away from the top of your wish list.
This is what you come here for. Today I'm spending time with the Breguet 5717 Hora Mundi in rose gold. Despite its classic design, it's a bit of a beast. It's heftier in real life than you might have imagined from the images, but with good reason. There's a lot going on inside this case and the sheer horological chops of this thing will surely impress you.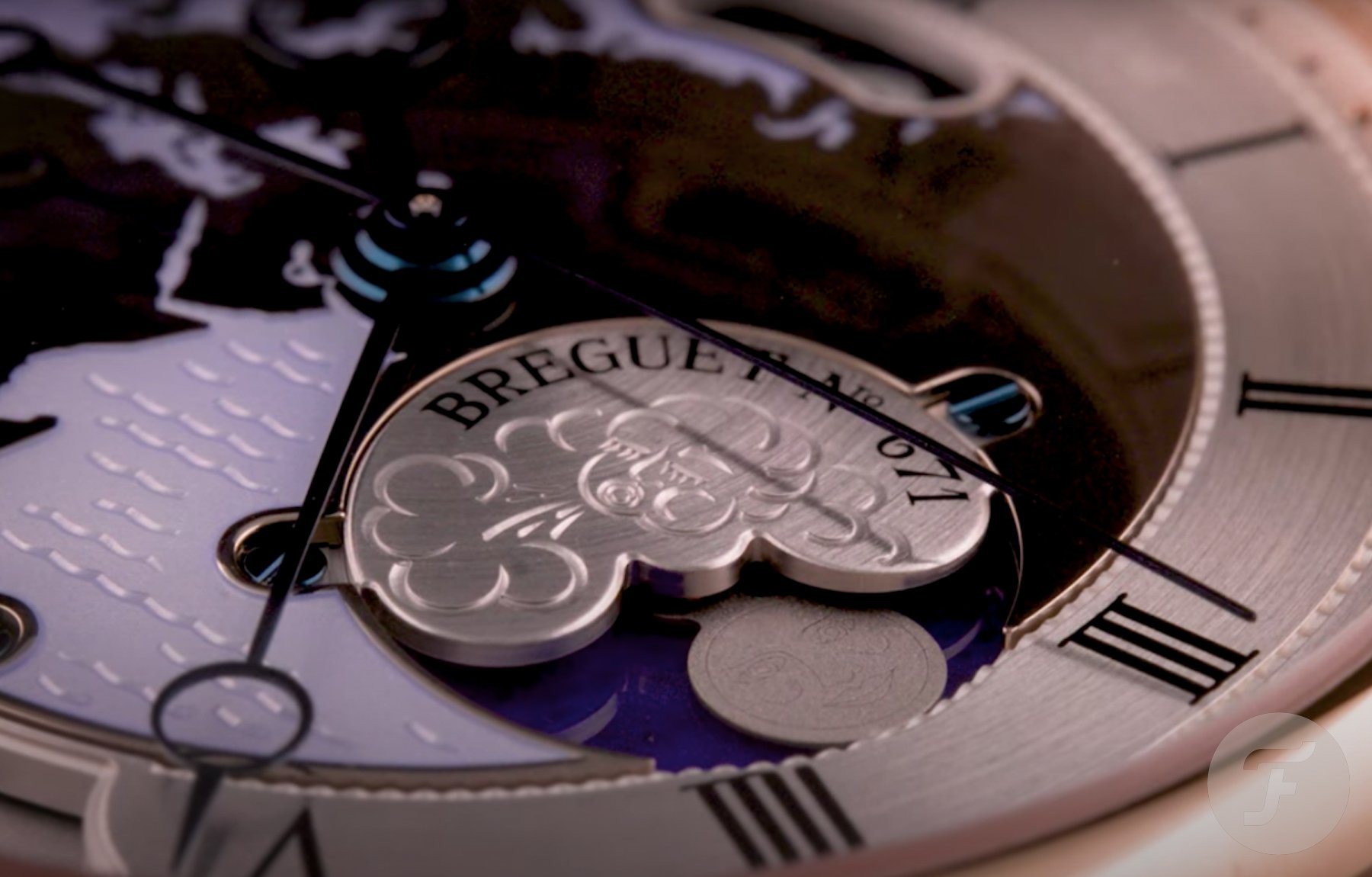 What we have here is a world-time wristwatch that can be set up for two countries. With a simple push of a single button located at 8 o'clock, the time and all the associated information including the date, day/night indicator, and the phase of the moon, quite astoundingly, will shift from one timezone to the other timezone of your choice. Honestly, in almost two decades of watchmaking experience, I've never seen or worked on a complication like this and it is absolutely awesome to behold, consider, and use.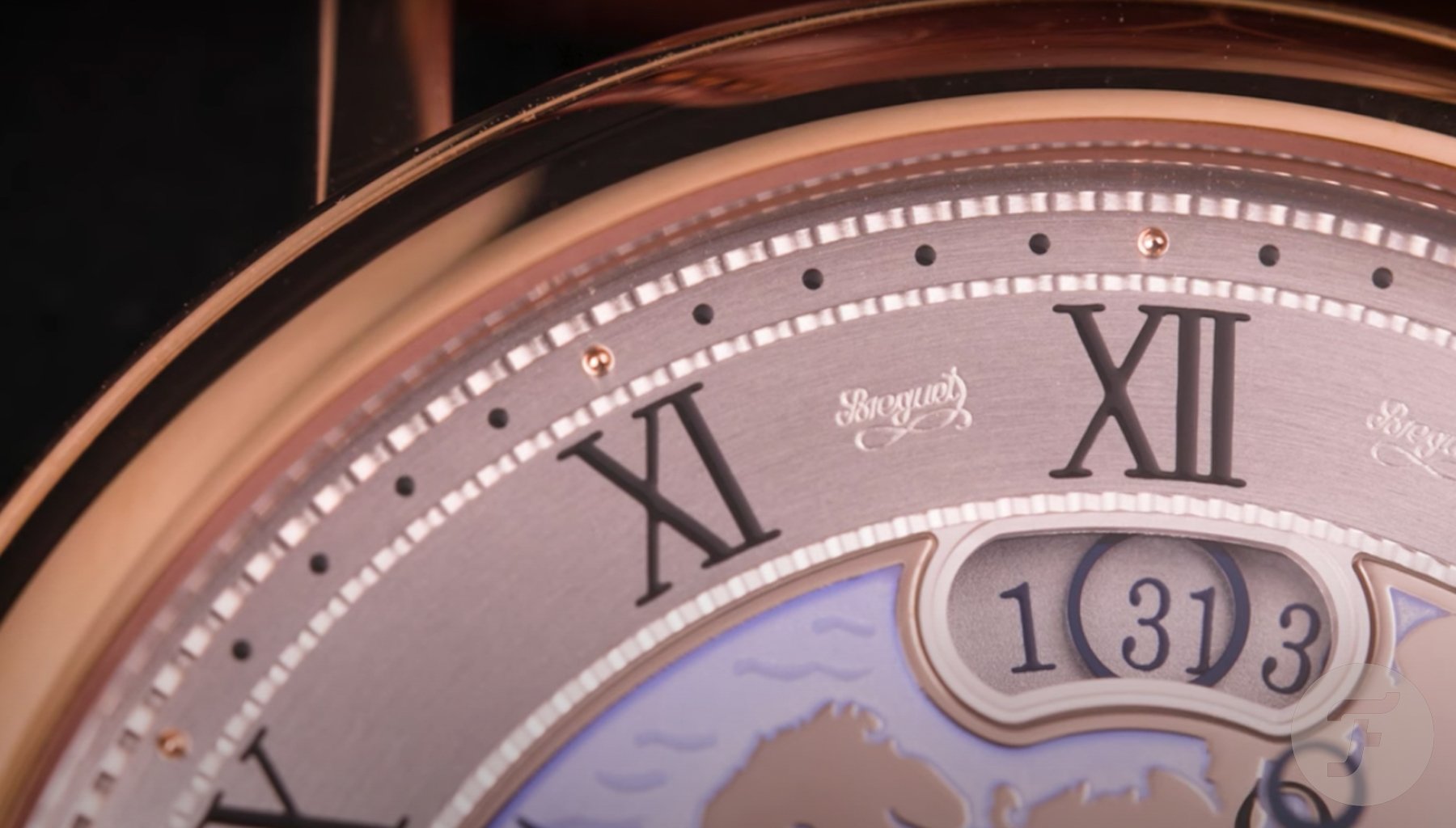 What's special about this watch?
But it wasn't the complication that attracted me to this watch in the first place. It would have been, had I known how amazing it was, but instead, it was the dial design that wowed me. Crafted from 18K gold, the dial contains 20 separate components including some guillochéd pieces decorated by traditional rose engines operated by hand. In addition to gold, Lapis Lazuli is used in the day/night indicator to create a stunning, hand-assembled display that does the movement sitting behind it justice. And don't sleep on the power of the hand-lacquered waves. They add a bit of artistic flair and visual warmth to the dial that I often find lacking in most guillochéd displays.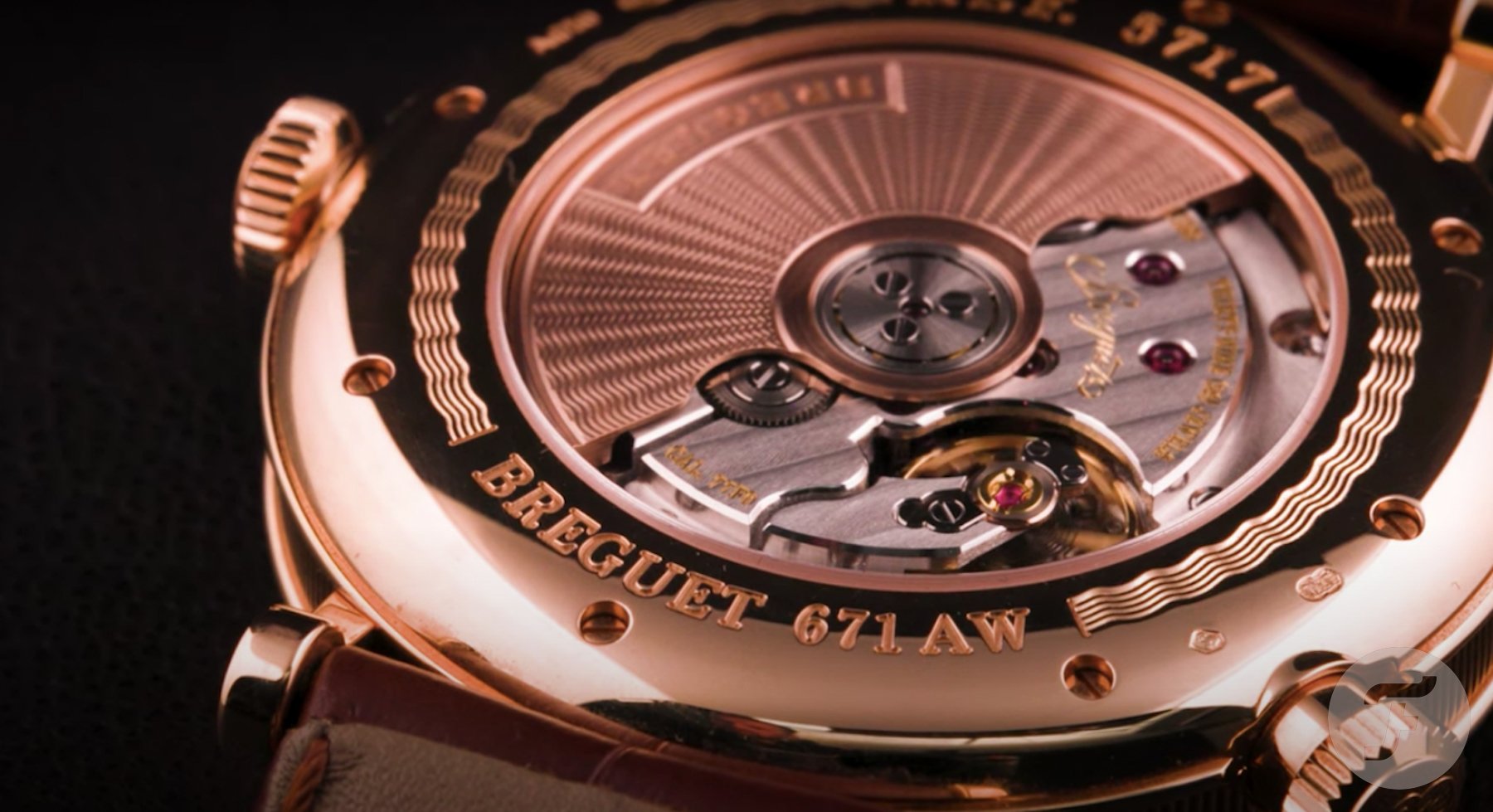 The movement
That movement is the in-house Caliber 7730. This movement has a 28,800vph operating frequency, automatic winding, a 55-hour power reserve, and, quite interestingly, a free-sprung flat silicon hairspring. Perhaps that component reveals exactly how tech-focused this traditional-looking piece is. Unsurprisingly, perhaps, the movement contains a whopping 362 components, which is a fair few for a non-chronograph caliber.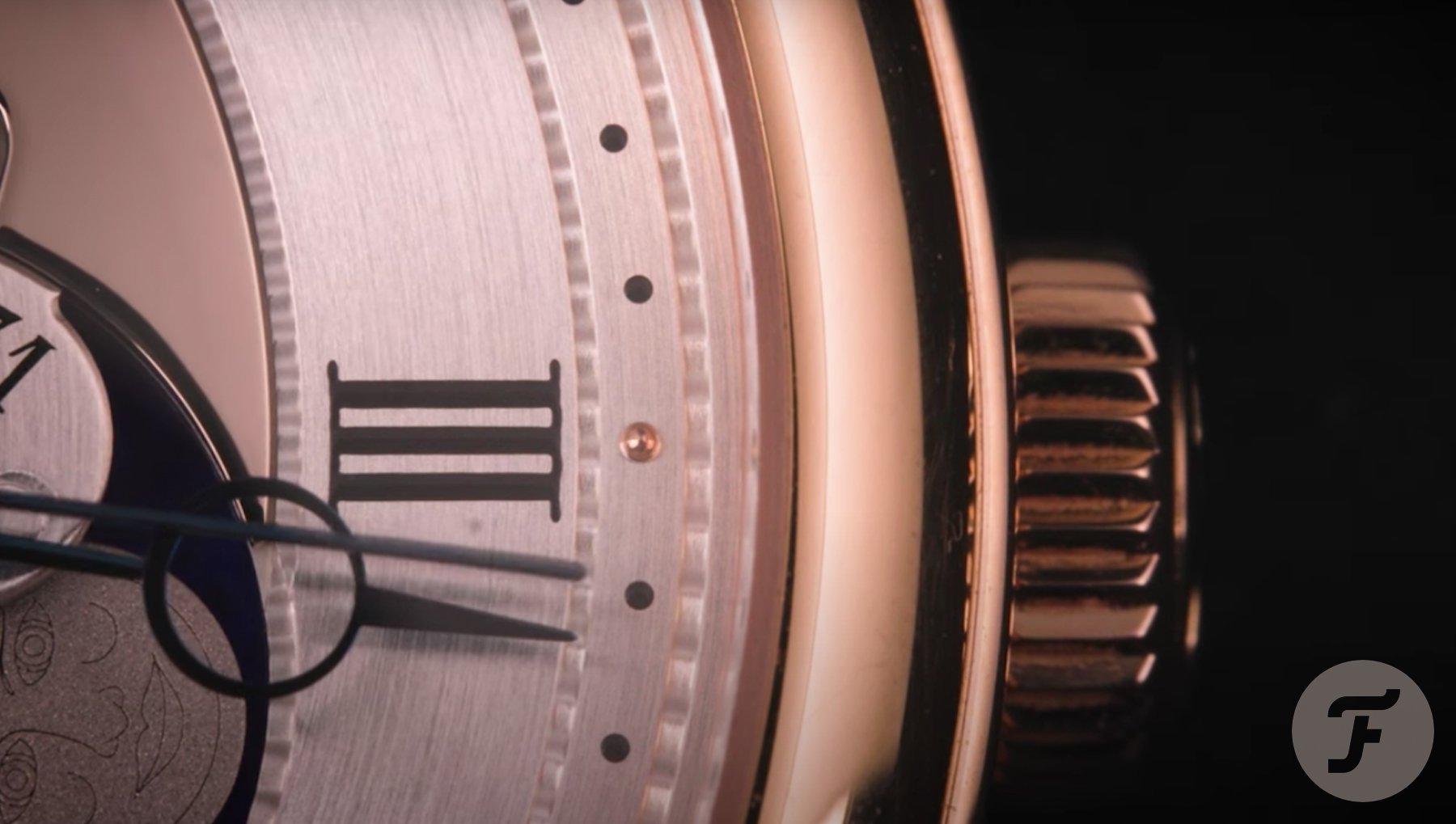 The case
The case, as I mentioned, is a weighty 43mm wide and 13.55mm thick. It's made from 18K gold and is water-resistant to just 30 meters. The classic coin edge is something you expect from the classic Breguet models and something you probably either love or hate. I say that because I now love it after years of really hating it. When I worked for the Swatch Group in my younger years, I would almost physically recoil from any Breguet in this line that came through our workshop and passed anywhere near our bench. I simply couldn't see the appeal. But, perhaps in the same way that the love of gold comes to us all eventually (assuming you live long enough to experience the change), so too did coin-edge cases eventually worm their way into my heart, and now I really need to add one to my collection.
Will it be this one? Well, if I had a spare €77,000 of someone else's money to spend I might say yes. But I think, if I'm being honest, I find this model a bit intimidating size-wise despite my fascination with that complication.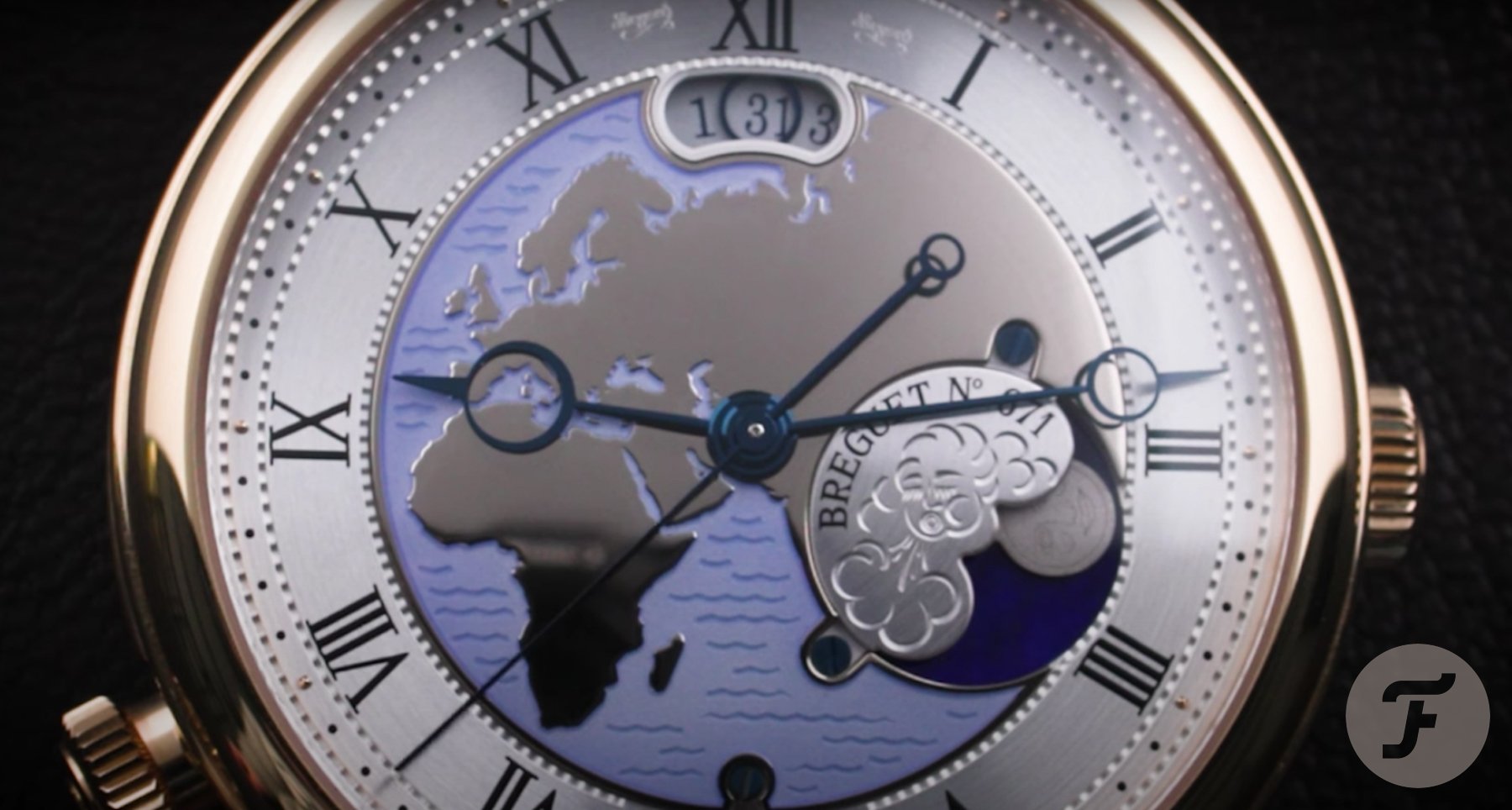 What do I think?
So, in conclusion, I think this is a piece for a serious collector of Haute Horlogerie pieces that finds themselves captivated by movements and exactly what it is they can do. For many years, I collected based on aesthetics and aesthetics alone, but recently I have really become enamored of certain movements and found myself buying accordingly. I recently bought my first triple-date model followed by my first central-minute chronograph, and the satisfaction I've reaped from these movements really blew my mind.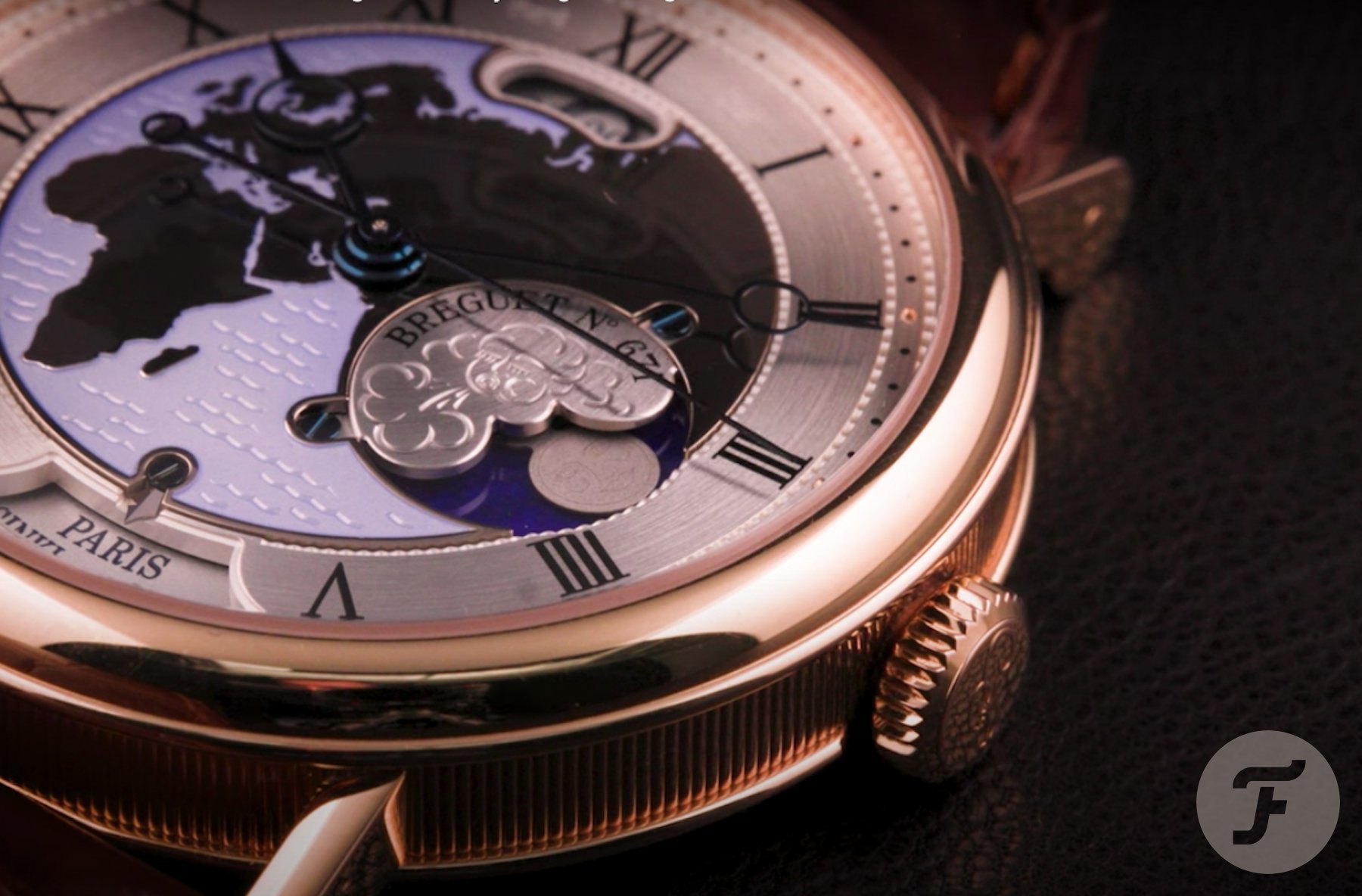 I could see, therefore, that for someone further along in their collecting journey than me, this mechanism would be bewitching. Just feeling the action of the single pusher beneath the finger is an almost spiritual experience. As you depress the pusher you'll be met with medium resistance but you are doing nothing but loading the shifting mechanism with the initial action. When you release the pusher, the mechanism springs into life. If you do it slowly, you can actually feel the movement enacting the calculation your set-up has pre-programmed into its brain. It's fascinating watching the date, the day/night indicator, the time, and, especially the moonphase shift in a heartbeat.
If you've never had the chance to play with one of these, I would definitely recommend visiting your local Breguet stockist to get one in hand. Even if the price tag means this is a million miles away from what you can afford right now, it might help contextualize some of your other wants or desires or better prepare you for what you may yet encounter along the way. Learn more about Breguet here.