Visitor Watch Co Calligraph Duneshore – A New Microbrand Through KickStarter
Microbrands are hot. Although the watch industry is very mature, new brands are being added every month. Especially affordable watches from microbrands are particularly popular. It might have something to do with the economical situation we're in that not everyone is willing (or able) to put several thousands on the counter for a watch from one of the big brands out there. Visitor Watch Co is a new player on the (niche) market for microbrands and will be put on the Kickstarter initiative to raise funds early November at the latest.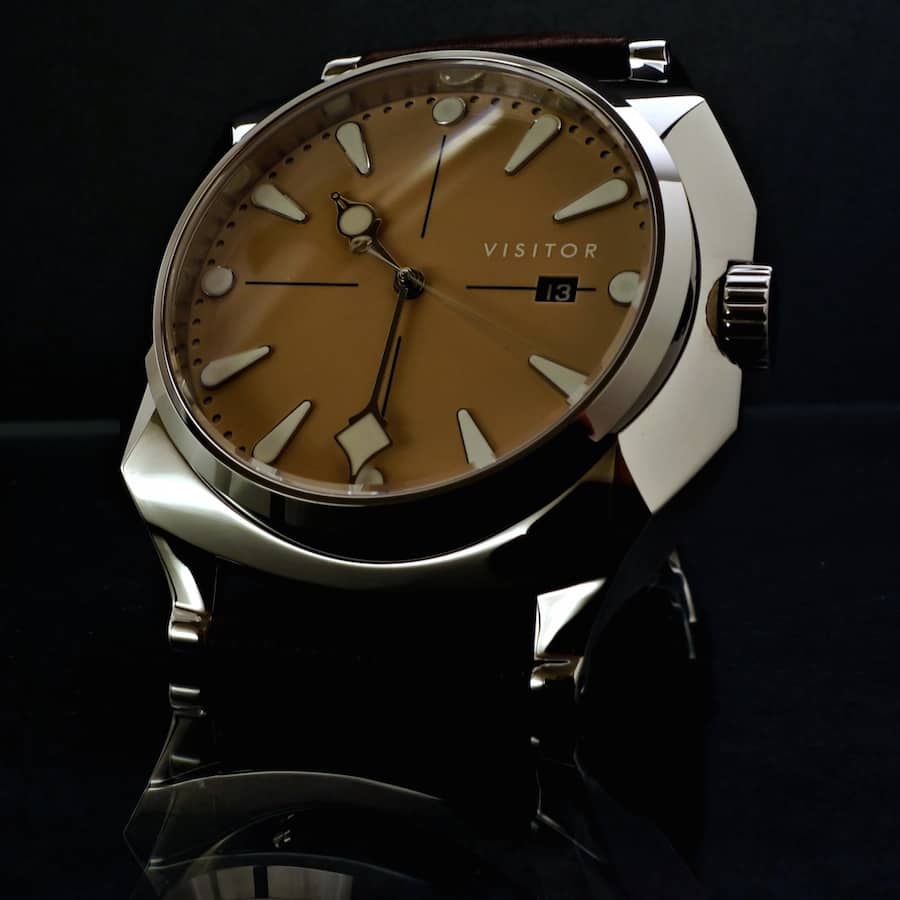 The final price of the Calligraph Duneshore has yet to be decided upon, but owner and founder of Visitor Watch Co, Phil Rodenbeck thinks it will be in the mid to low $600 USD price range.
Perhaps the most unique feature of the Visitor Calligraph Duneshore is – besides the name – the shape of the case. Especially in this (prognosed) price range the shape of the case is very interesting. It certainly isn't a case design selected from a catalog with available cases somewhere in the far East. According to the founder, the case shape was inspired by the sand dunes near his home. The case back also shows some visual distortions and was inspired by the Bean sculpture in the Millennium Park in Chicago.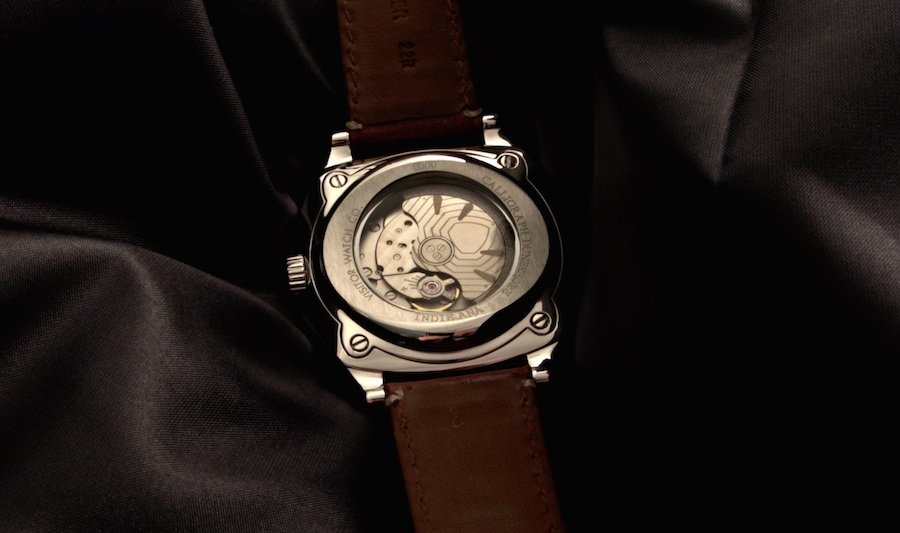 Inside the watch – and visible through the transparent case back – is the mechanical Miyota caliber 9015 movement. This movement has been modified with a customer rotor and black date disc. The numerals on the date disc are applied with SuperLuminova. The sandwich dial shows the lower dial with luminova filled minute markers where-as the upper dial shows the hour markers (also applied with SuperLuminova).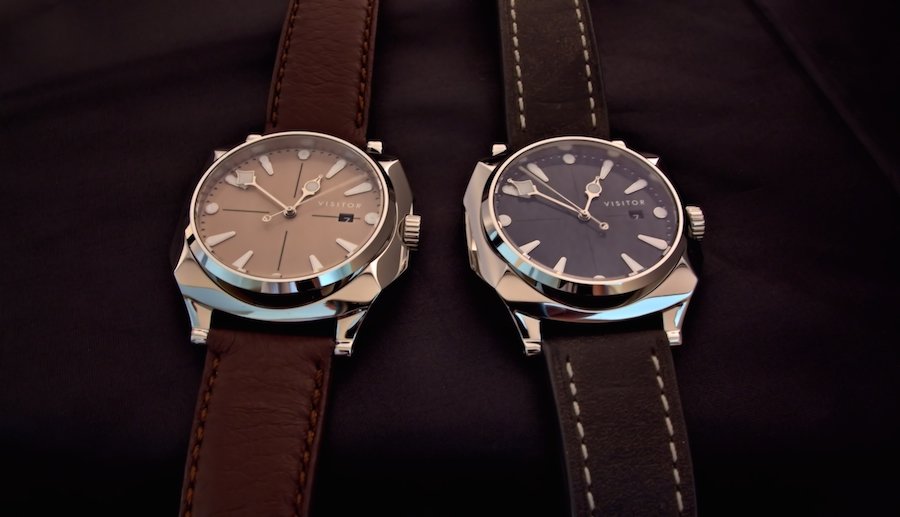 The shape of the hour and minute hands were inspired by the NIBs of calligraphy pens and are also lumed. The high-polished case is made of stainless steel (316L) and only has a brushed finished part around the see-through display back. The crystal on the back side is made of mineral where-as the front crystal is sapphire. The screw-down crown ensures the watch has a water resistance of 10ATM.
More information can be found on the Visitor Watch Co website.