Watch Dreams Come True In The Coffee Corner With Omega × Swatch, Antiquorum, And Maurice Lacroix
Finding the Speedmaster MoonSwatch Mission on Earth, an upcoming royal auction in Monaco, plus an artistic and sustainable Aikon
This week, it's all about making watch dreams come true. Why I am in such hopeful spirits? Because I finally got myself the Omega × Swatch I was looking for. A relatively small dream, maybe, but smaller ones come true more easily and are therefore more fun. But for those who want to dream big, attending the upcoming Antiquorum auction taking place in Monaco on July 19th might be a good idea. That's because some extremely desirable watches from Patek Philippe, Audemars Piguet, and Rolex will be under the hammer. And for those who have colorful dreams and/or dream of making the world a better place, there's the Maurice Lacroix Aikon #tide Benzilla, a wild, artistic creation done in upcycled plastic.
Very recently, I wrote an article with the title "Starting A Watch Collection With €5,000" on Fratello. The Grand Seiko and Isotope are still out there, but the sea green and blue Speedmaster MoonSwatch Mission on Earth is now in my possession. I got lucky while traveling back from a very interesting trip to Rado and Comadur, the production company that produces ceramic cases and bracelets for that brand (you can expect a story about the intriguing, high-tech production of all kinds of ceramics in the near future). To my great surprise and astonishment, the Swatch boutique at the Zürich airport had three types of MoonSwatches in very limited quantities — Sun, Jupiter, and Earth.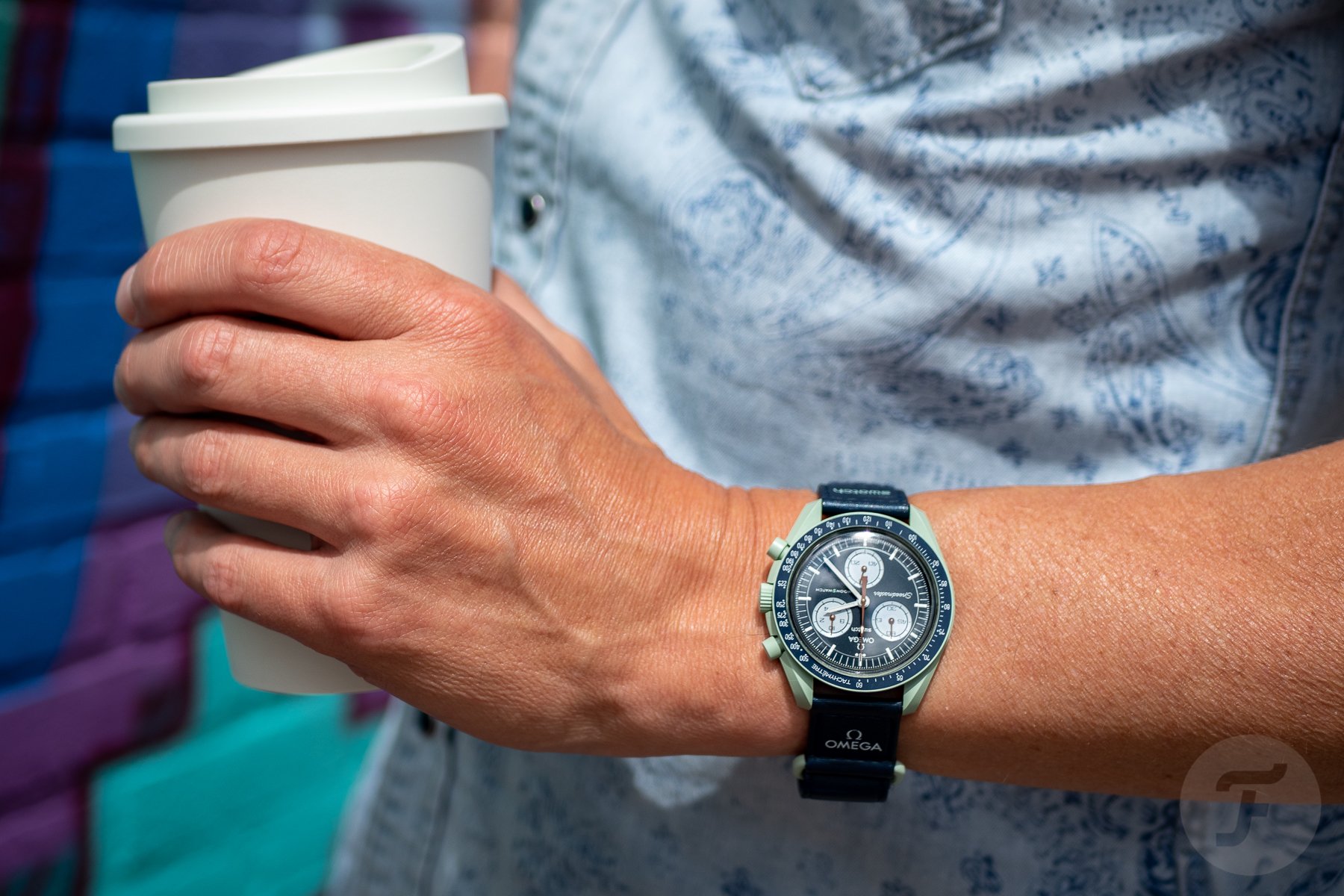 Watch dreams come true in the coffee corner — I got lucky in Zürich
Soon after I walked away with a red paper Swatch bag with the Mission on Earth inside, I heard the sound of disappointed customers. I really got lucky. And once I got home, I found out that the watch does exactly what I thought it would do. I suspected that it would complement my denim-dominated wardrobe perfectly, and it does. But, as promised, I will keep it short. I just wanted to share some positivity and colorful pictures of myself and the MoonSwatch.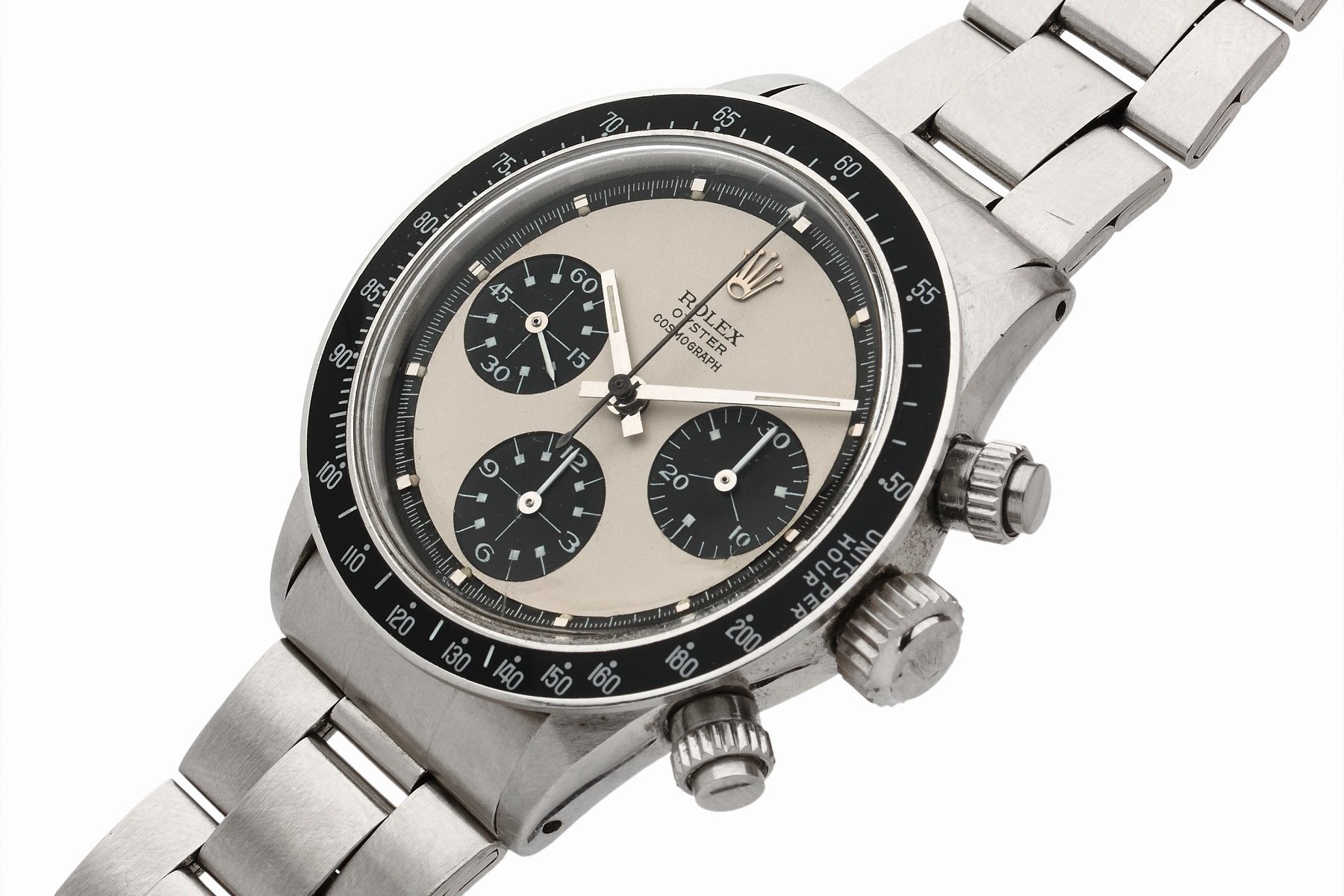 A summery Antiquorum watch auction in Monaco
Summer is a slow season in the world of watches. The Swiss brands shut down and novelties are scarce. If you're summering in the south of France and don't want to spend another day at the beach doing nothing, it could be a good idea to check out an Antiquorum auction in Monaco. The show starts with a preview on Friday, July 15th at the Automobile Club de Monaco. And on Sunday the 17th and Monday the 18th, the 373 lots are on display at the Yacht Club de Monaco. Located at Monaco's main port, the auction itself will also take place there on Tuesday, July 19th.
What's up for grabs in Monaco?
The Monaco auction promises to be a high-roller event with no less than 373 watches, including some highly interesting, sought-after vintage and modern timepieces. The majority of the timepieces at the auction come from three main collections in Switzerland, Monaco, and the Middle East. Expect watches from Patek Philippe, F.P. Journe, and Rolex. Above, you'll see Lot 132, a Rolex ref. 6263 Oyster Cosmograph Daytona "Paul Newman" in steel. The watch is estimated to sell for €300,000–500,000.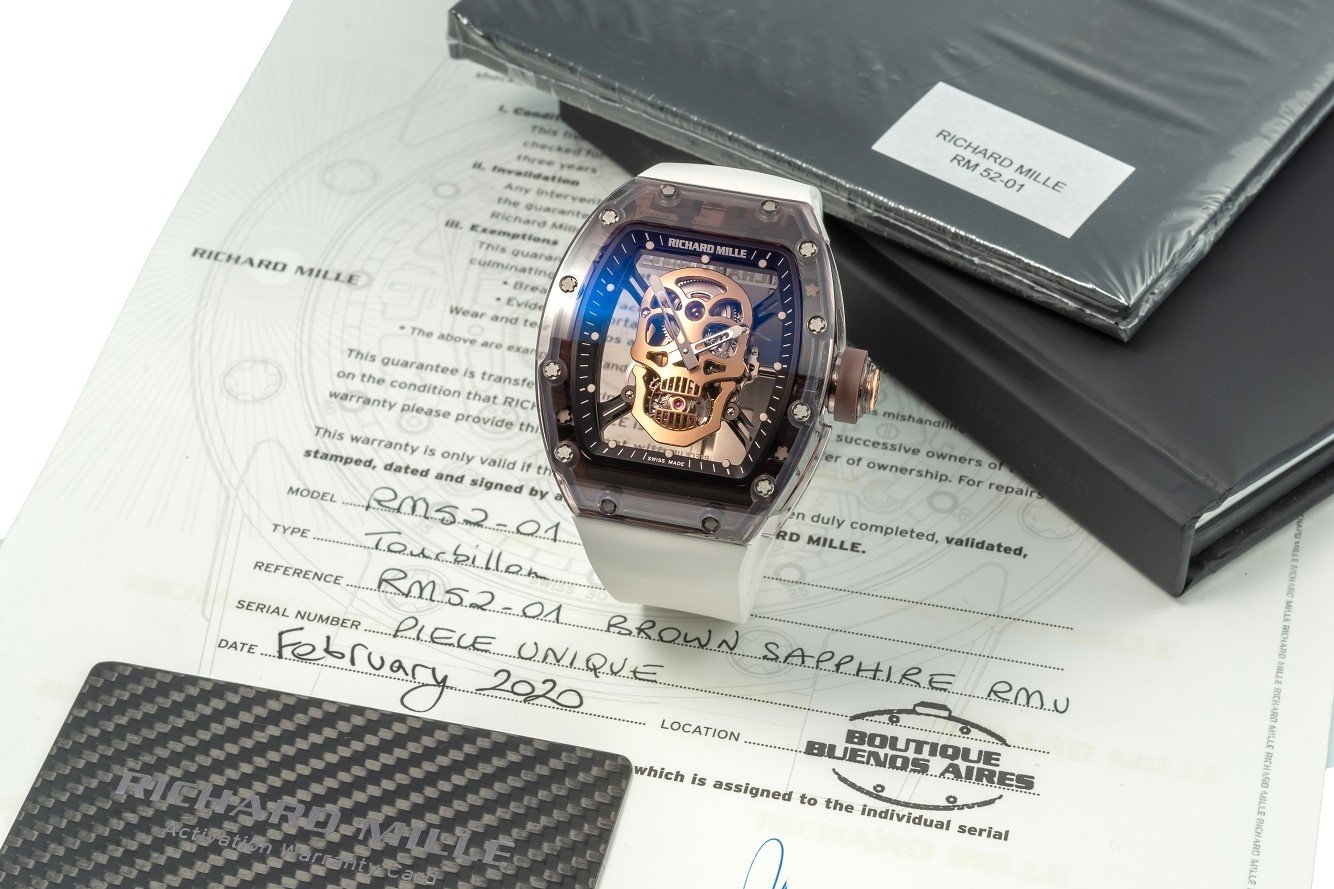 If you have watch dreams of something with a distinct Côte d'Azur feel, why not check out watches from Audemars Piguet and especially Richard Mille? Lot 373, for instance, is a Richard Mille Skull Tourbillon Vanitas Vanitatum ref. RM 52-01. This is a one-of-a-kind watch with a one-minute tourbillon regulator in a smoked brown sapphire case.
You may want to know the estimate, and so do I, but Antiquorum has not disclosed it. I guess we'll just have to wait and see. In the meantime, check out the official Antiquorum website for the details of this month's Monaco auction.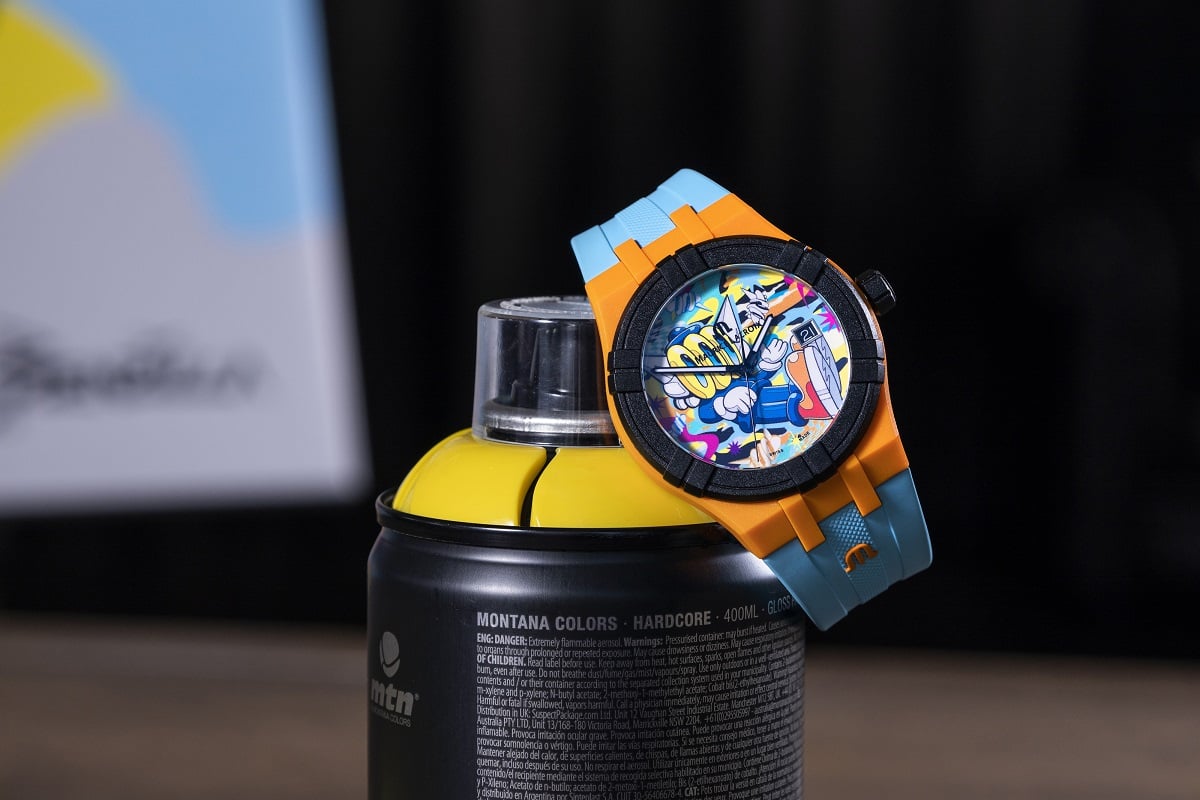 Having good fun with the Maurice Lacroix Aikon #tide Benzilla
You've probably heard of the Maurice Lacroix Aikon #tide before. Maybe you remember that this particular Aikon is made from ocean-bound upcycled plastic and that it takes 17 bottles to make one watch and its user-friendly packaging. The plastic Aikon is already a colorful watch, but this latest Aikon #tide takes the use of color to the max thanks to Thai artist Benzilla. Maurice Lacroix put his three-eyed character "LOOOK" — an alien who came from nowhere to live among us — on the dial.
The eye-popping new Aikon houses a quartz movement inside its 40mm orange case with a black bezel and crown. There's also a flat sapphire crystal, which not only helps readability but also makes the dial art clearly visible. The light blue rubber strap provides even more color, and the Easy Strap Exchange system comes in handy if you fancy a change-up.
The price of the new Maurice Lacroix Aikon #tide Benzilla is €750. For more info and availability, please visit the Maurice Lacroix website.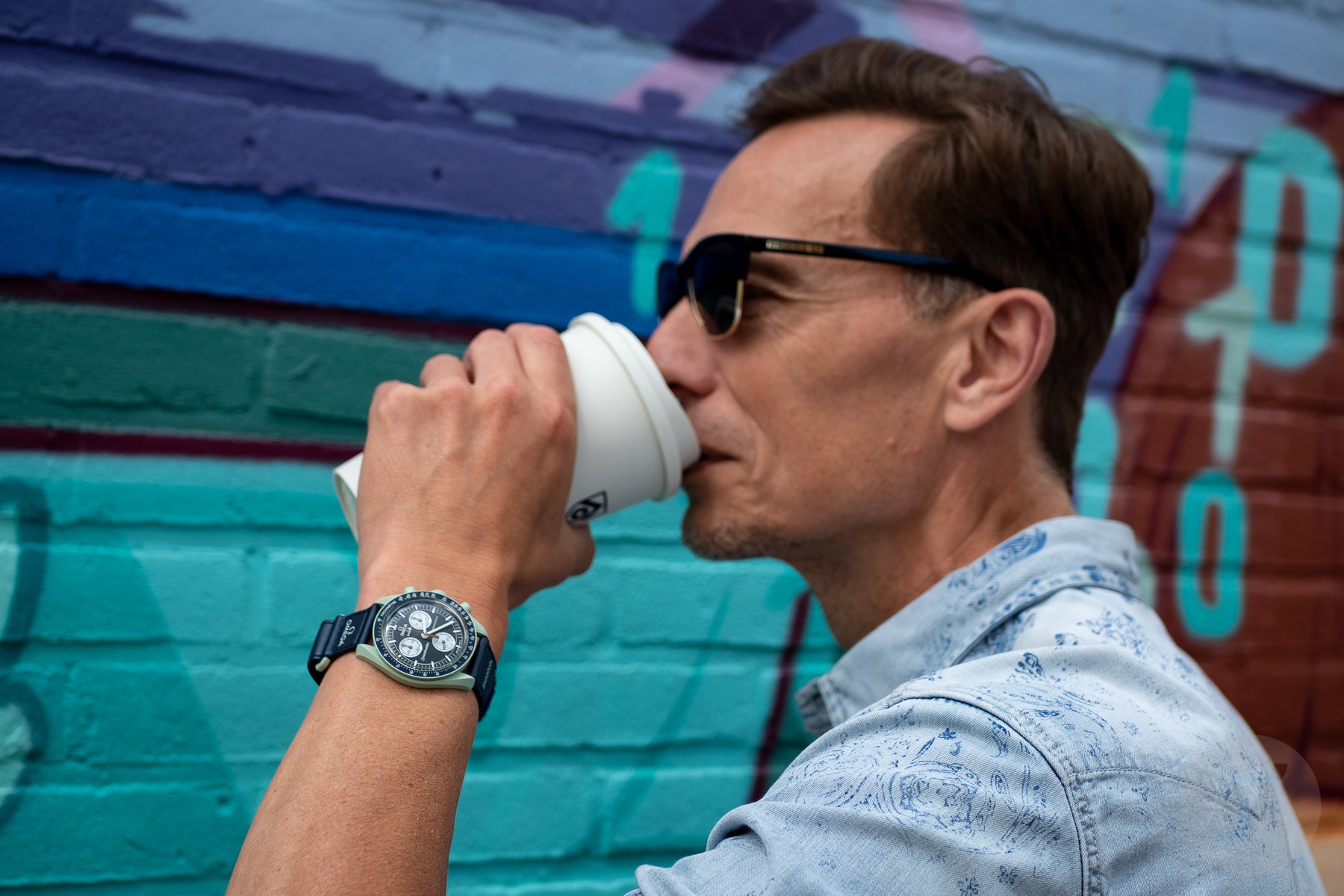 Go on, browse the Antiquorum Monaco auction catalog and discuss your biggest watch dreams over a cup of coffee. You can also have a (heated) debate about which "Plastic Fantastic" watch is better, the MoonSwatch Mission on Earth or the Maurice Lacroix Aikon #tide Benzilla. No matter the outcome, have yourselves a great watch week!
Please find and follow me at Lex Stolk • Instagram