Watch Giveaway: SYE MOT1ON Automatic 24 Black Edition Seeks Partner
Not so long ago, I shared my thoughts on the new SYE MOT1ON meca-quartz chronograph, which brand founder Arnaud was kind enough to let me go hands-on with. I found it to be creative, proportionally interesting, and a satisfyingly executed concept. As I've made patently clear in the past, I'm a fan of the current meca-quartz "movement" we're seeing in this €300–€600 bracket. I think there is a lot of upside to these affordable, reliable, technically interesting (enough) battery-powered modules. However, I'm not deaf to the criticism directed at any watch that lacks a mechanical beating heart. Thankfully for those that loved the SYE concept but yearned for an automatic version, I have one here for you. And I really mean that: one of you will be giving this black-dialed beauty a new home…
For the review of the meca-quartz MOT1ON, I chose a "syrah" strap. For those of you that don't spend your weekends trawling through Farrow & Ball paint swatches, syrah is akin to magenta. It's a weird color for a strap and not the kind of shade I imagine many people would envisage as an ideal daily wear, but given the wealth of brown and black bands in my collection, I thought a little dash of pink might brighten my day. I wasn't wrong in that regard, but for the giveaway piece, I wanted something a bit more muted — a little less divisive.
Consequently, I chose the black-dialed automatic on a handsome blue strap that picks out the blue detailing on the dial. This, I hope, is a crisp, versatile package that expresses the vivid creativity of the brand without making it too intimidating a prospect for many of you.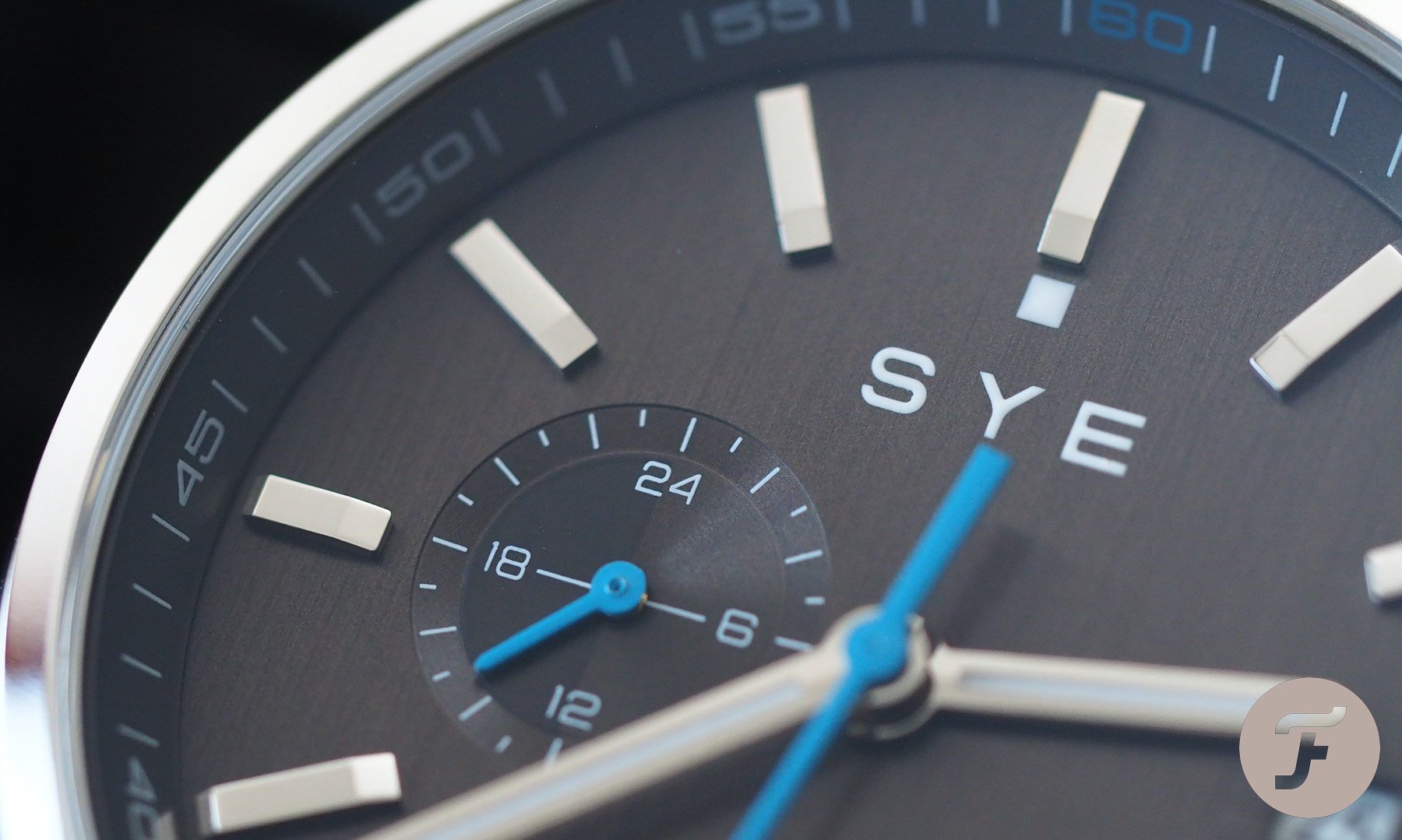 Talk about fit
One of the weirdest things about these watches is the way they wear. And I really do mean "weird" in a good way. They just feel so unlike anything else, it would be inaccurate to describe the sensation as anything but. All of the weight is concentrated in the watch head itself. The absence of lugs leaves this mass of metal floating atop your wrist. However, while that sounds more annoying than appealing on paper, the novel strap attachment system saves the day.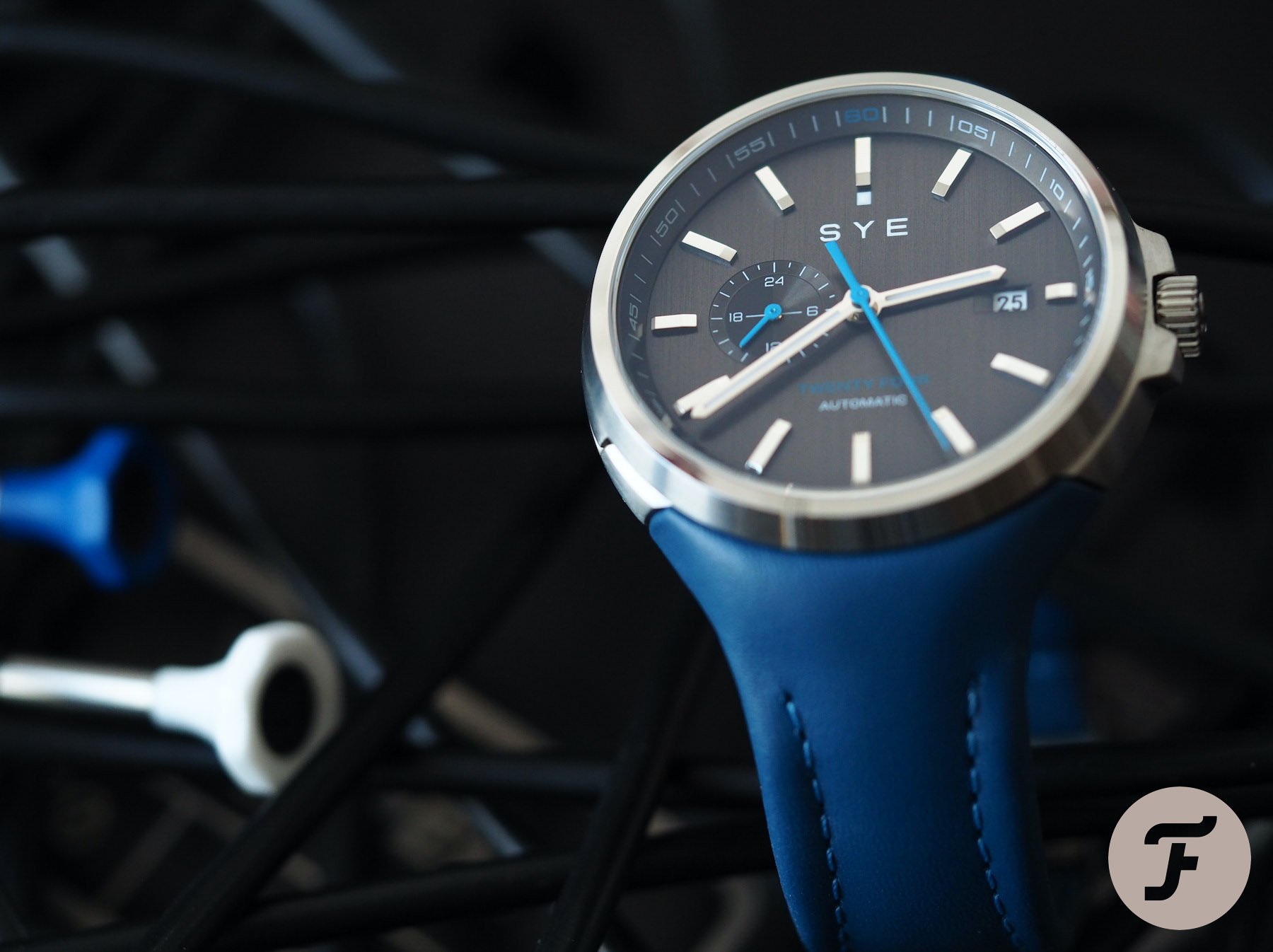 This is truly a lugless watch, and yet the incredible structure of the strap ends effectively takes the place of lugs. Set within this robust leather band are two metal tabs that are sandwiched between the bezel and the case back. The result feels incredibly solid on the wrist, with the watch wearing more like a bangle than a watch. The strap — entirely integrated, of course — is as much a part of the SYE MOT1ON's flowing form as the novel case. While this lack of strap change options rankles some, I, as someone who has an interest in object design as well as traditional watch design, find the result very intriguing.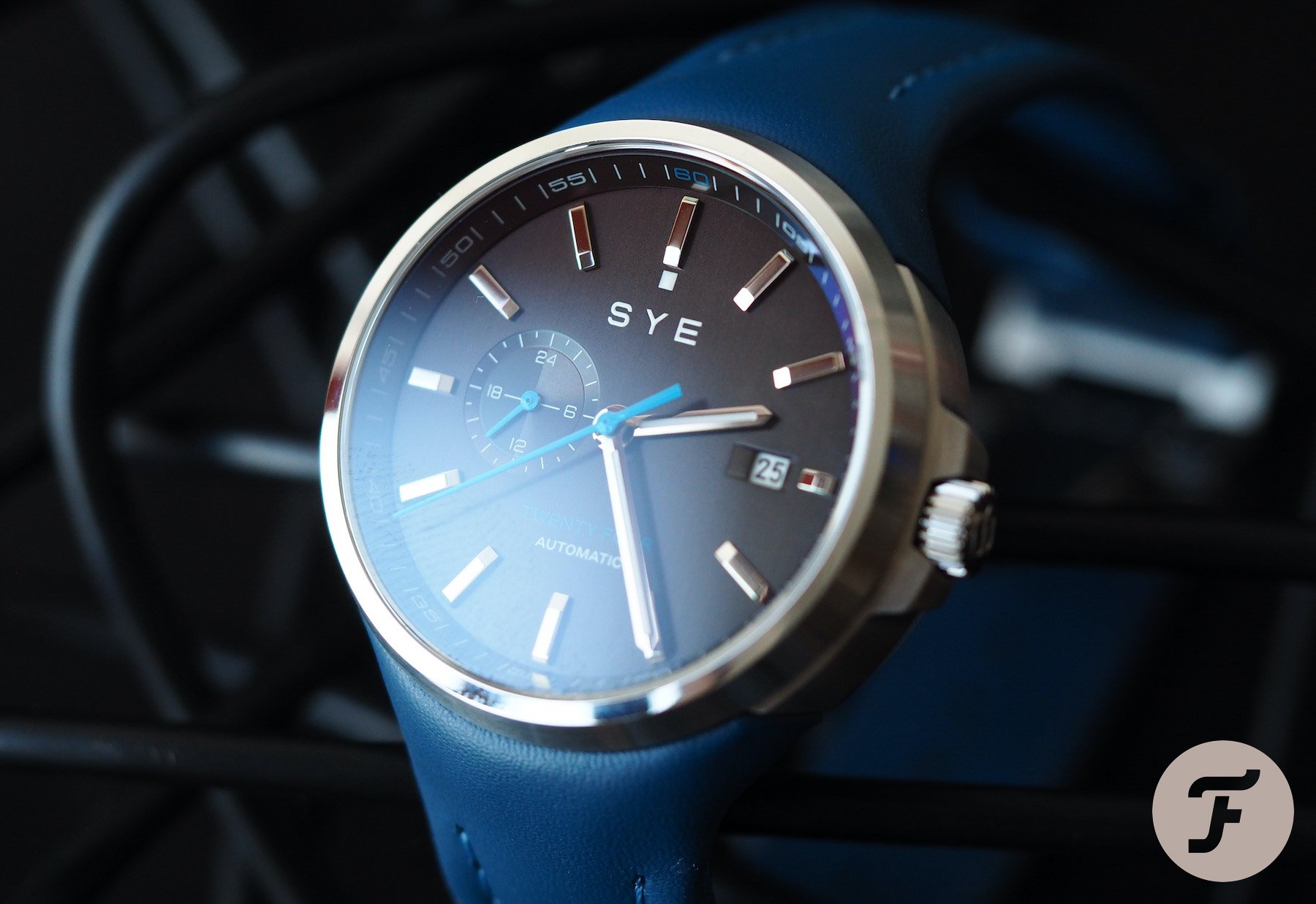 Like nothing else
Novelty is hard to come by in watchmaking. This isn't the first watch to do this kind of thing, but it is the first to do it in exactly this way. I was immediately reminded of the old Omega Dynamic models when I first countenanced the strap attachment system, but it is not quite the same. The Dynamic used a single-piece strap system, where the SYE MOT1ON uses a two-piece. This is a good and bad thing in my mind.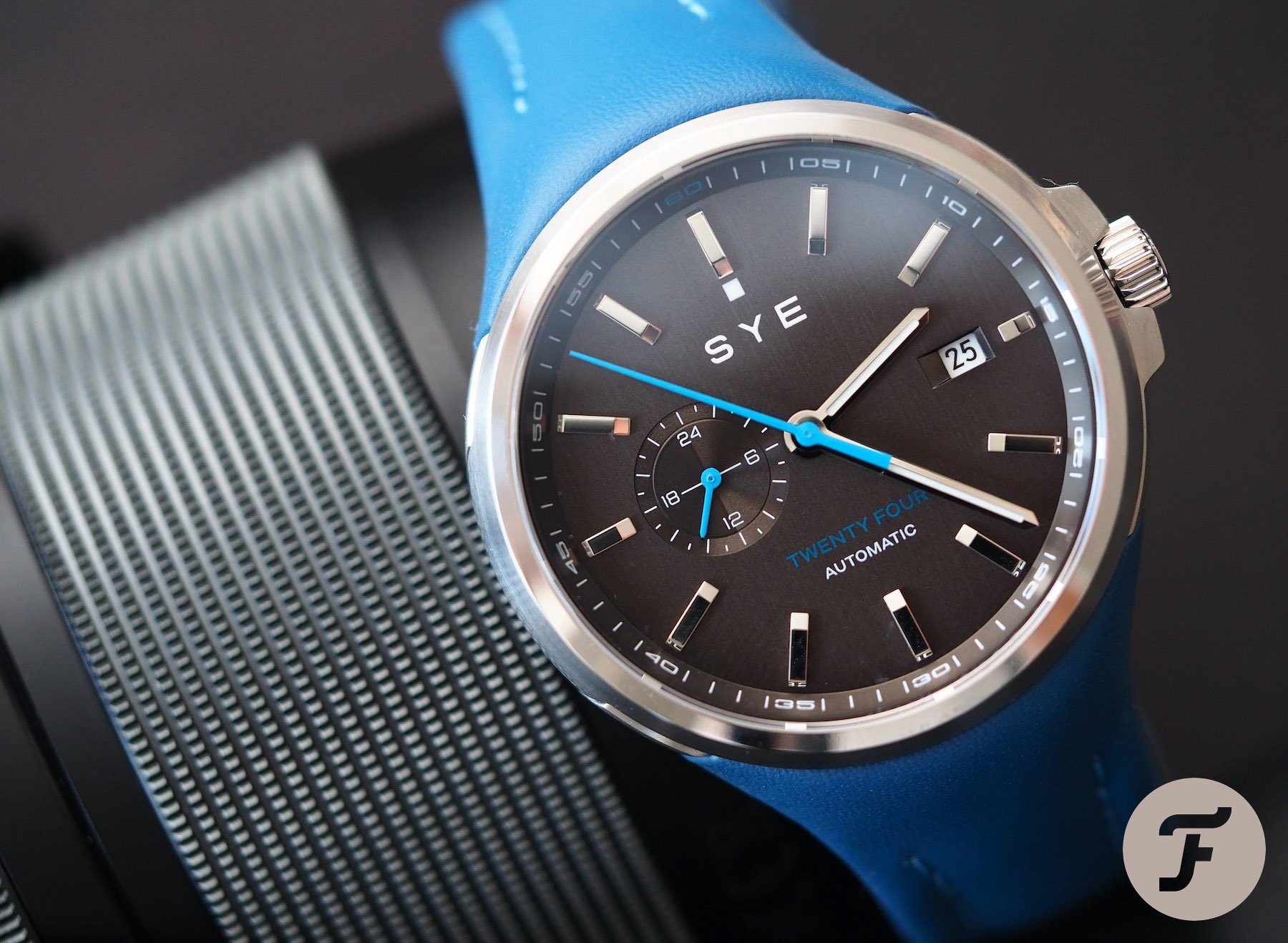 On the plus side, it looks truly incredible when it is all put together. The watch head appears to hover between the two ends of the strap. It is a stark, cultured, UFO-style disc from the future, suspended between a brightly colored and expertly made strap that is at once traditional in its materials and technically advanced in its conception. What stands out most (and finds itself amplified by the apparently seamless way the strap meets the case) is how sculptural this watch head is. It is not your run-of-mill, lazily polished pebble you might expect from a start-up brand. It is a multi-component jigsaw that keeps its wearer interested long after the first glance.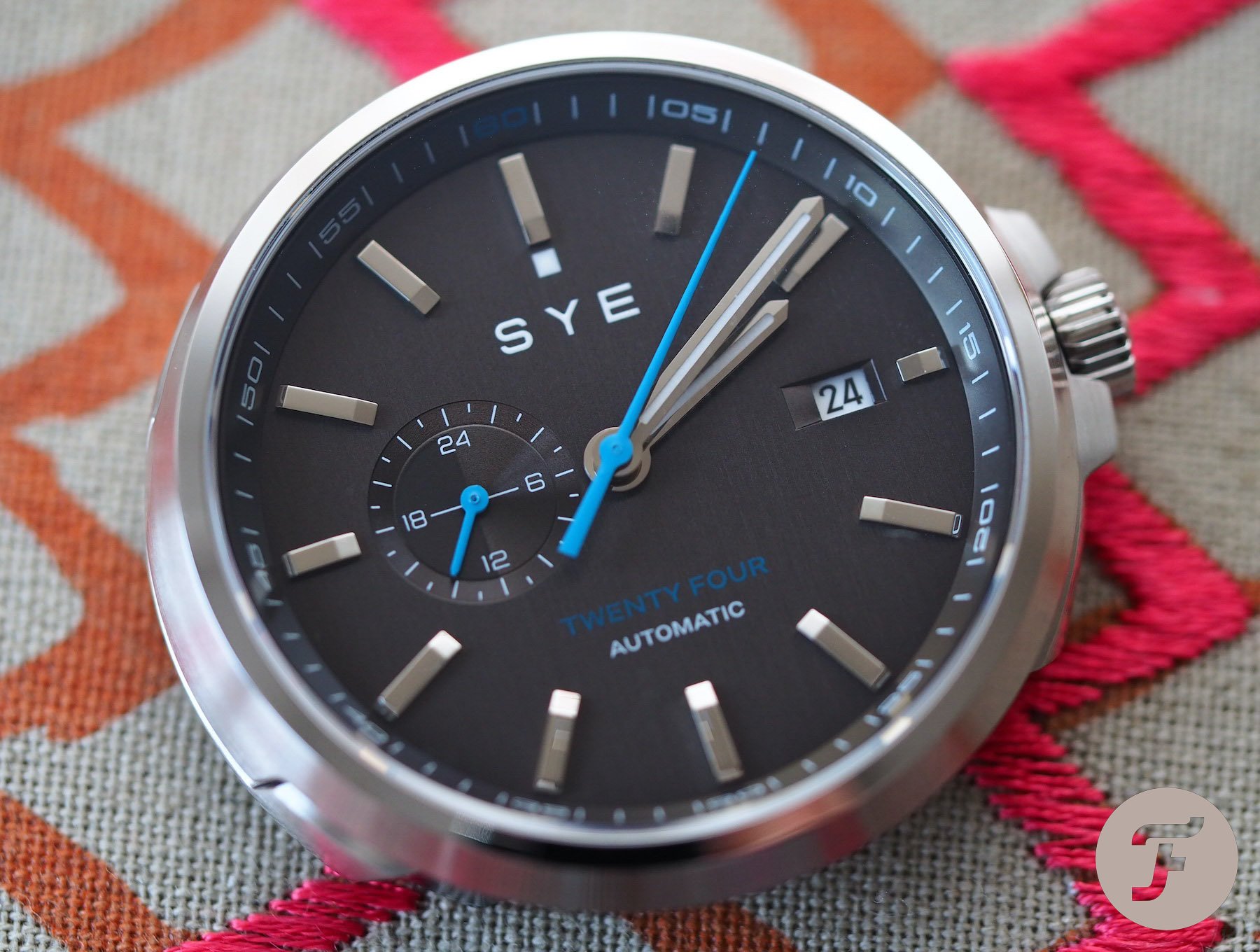 The downside? When compared to the Omega Dynamic, the SYE MOT1ON strap is a real trial to fit. There is a technique to it (a kind of "gently-gently, wiggle-wiggle" technique that sounds as much like a recipe for attracting a mate at the local discotheque as it does attaching a watch band), and once you've got the hang of it, it gets much easier. But be prepared to be patient the first time you try it. As they say, genius is 1% inspiration, 99% perspiration, so get your headband on.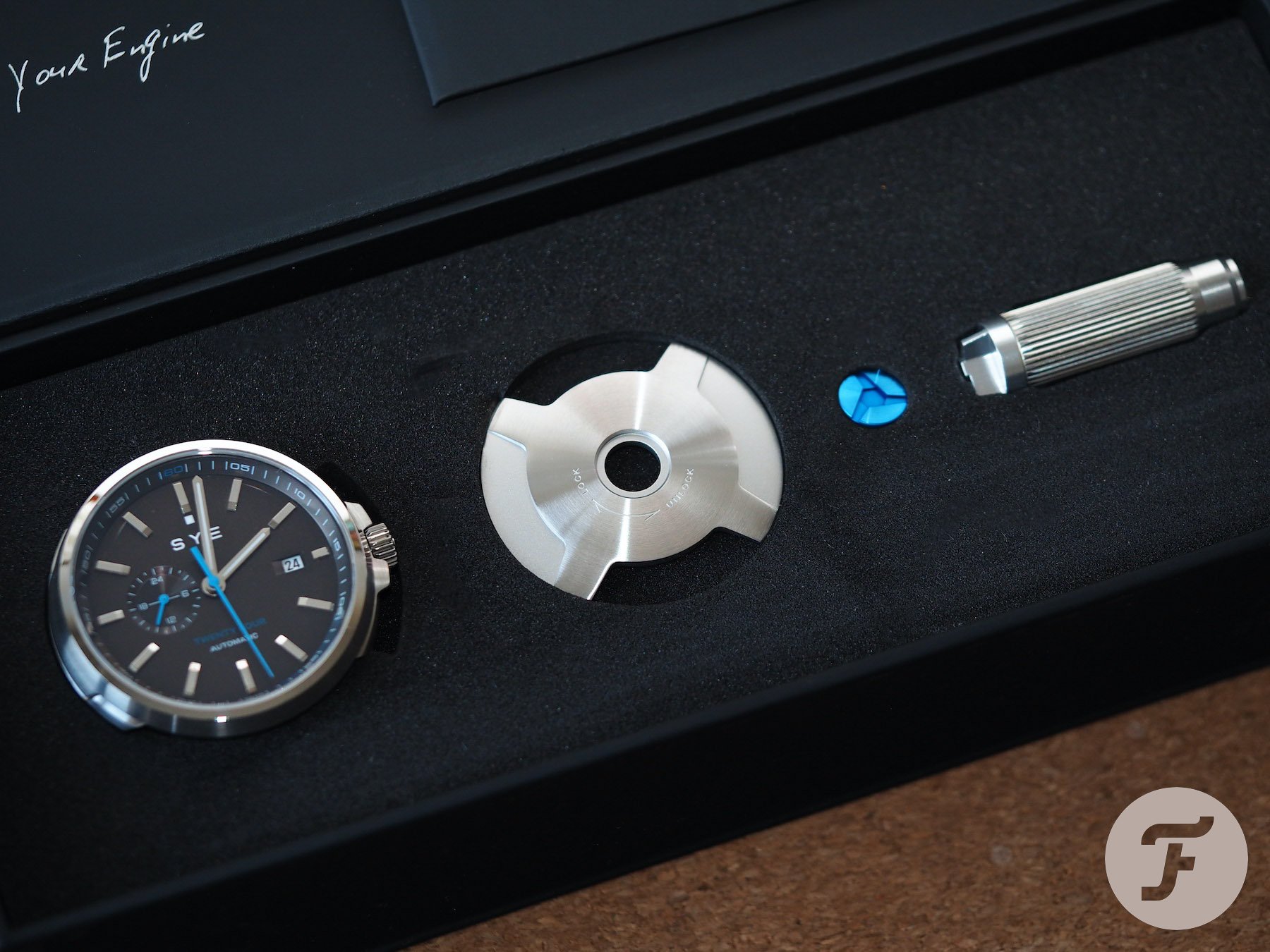 It's all worth it
The result is definitely worth it, though. Once the strap is on, get it on your wrist and start wearing the heck out of it. The straps themselves are so well made, they feel a bit stiff at first, but after a couple of weeks, they start to loosen up in all the right places. The thing is, you never want this material to "give" like you might want a regular strap to. It just isn't SYE's style. The strap is so integral to the look, it has to be tough. Should it go limp around the ends, the whole concept would fall apart.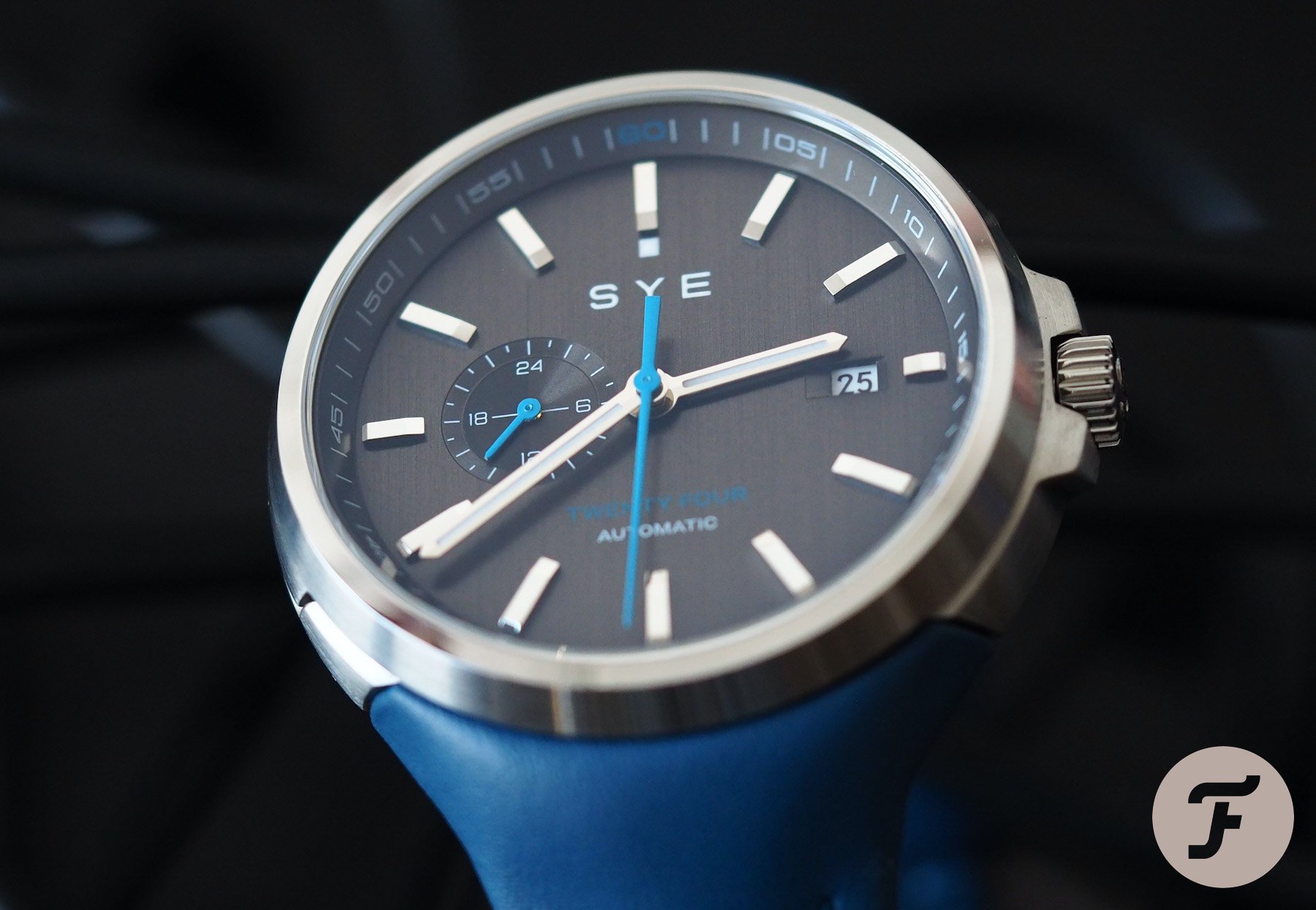 Given the way in which it's made and the obvious pressure points the mode of affixation places upon the material, however, I am confident that will never be an issue. I will be interested to see how these straps wear and look after another six months or so of use. Thankfully, SYE sells the straps separately and in a pleasing raft of colors, so you should never be without options if you want to freshen up your look.
The movement
I asked Arnaud if he ever planned on upgrading the Miyota 8217 that powers this beast to a Swiss movement, because, honestly, it is the only drawback of this project and, crucially, it only becomes a drawback when you align it with the price. It is no wonder that the SYE MOT1ON retails for more than most watches using this movement: the money has been spent on the external components.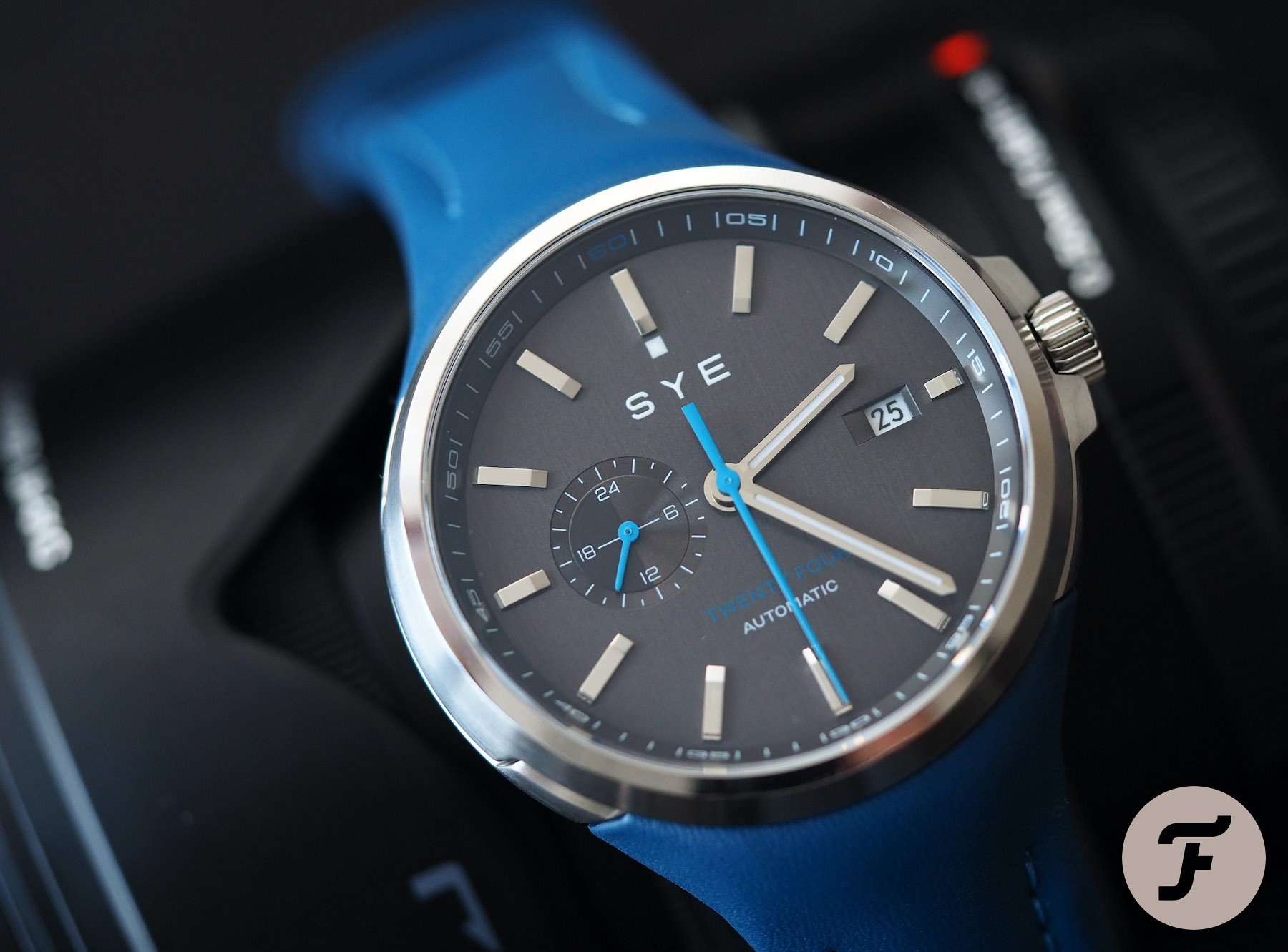 Is this a value proposition or not?
The case is legendary. The strap is sublime. That dial? An excellently finished display for a microbrand in its early stages. The question remains, however, can all of this excellence overcome the movement choice? Arnaud's response was that while he had considered a Swiss movement, he wanted to keep the watches as affordable as possible. SYE's USP is the design. The brand has a genuinely unique aesthetic. He averred that people would buy the watch for that reason alone, or not at all.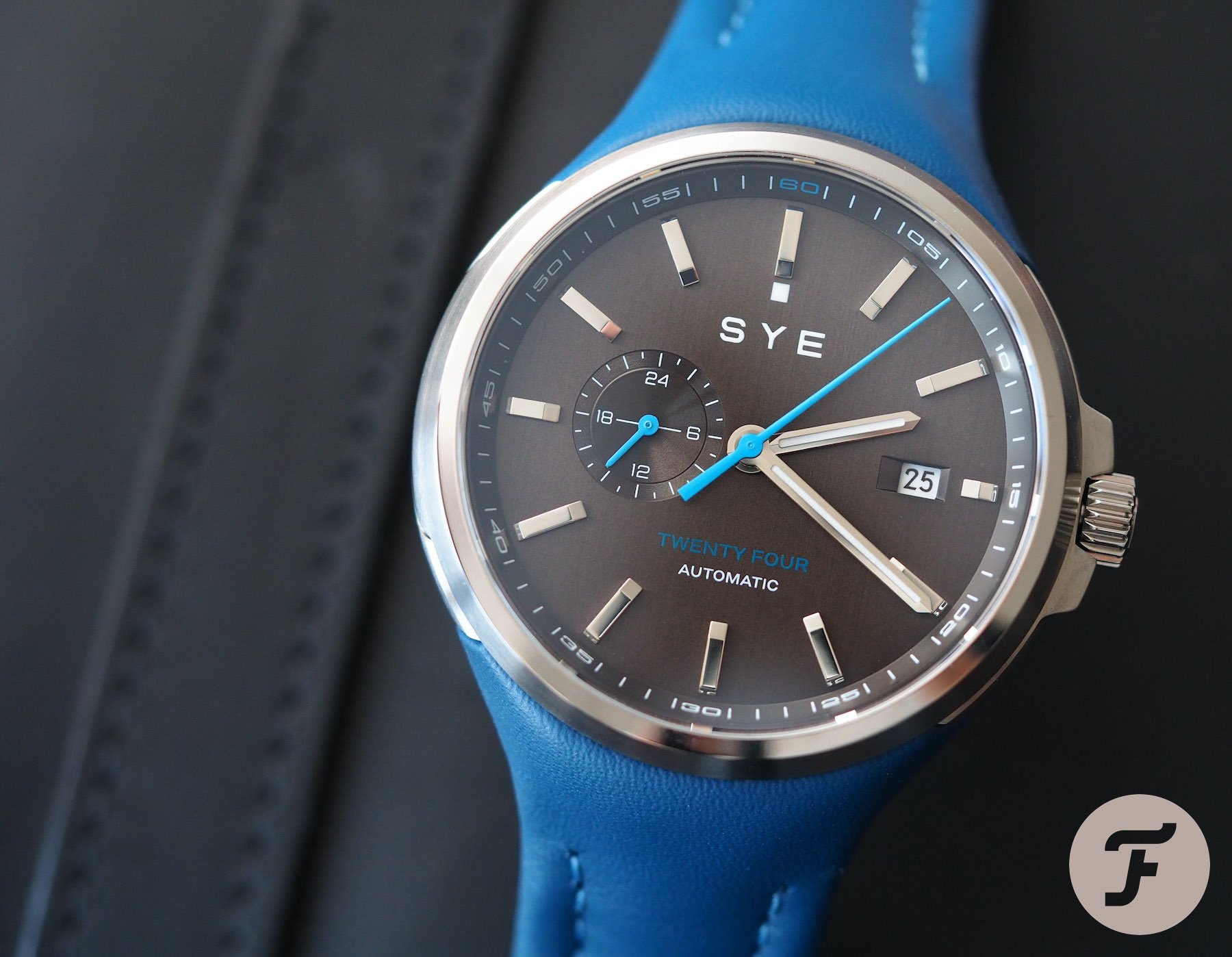 I'm compelled to agree on one level, but cannot ignore the chatter I hear about the cost ceiling of watches using movements of this nature. Perhaps it shouldn't be a thing, and perhaps it is grossly unfair to truly creative brands like SYE to further the discussion, but it is a thing and the discussion is real. Therefore, I have no choice but to shine a light on it. After all, if we can't discuss the merits and demerits of brand strategy and component selection openly on Fratello, where can we?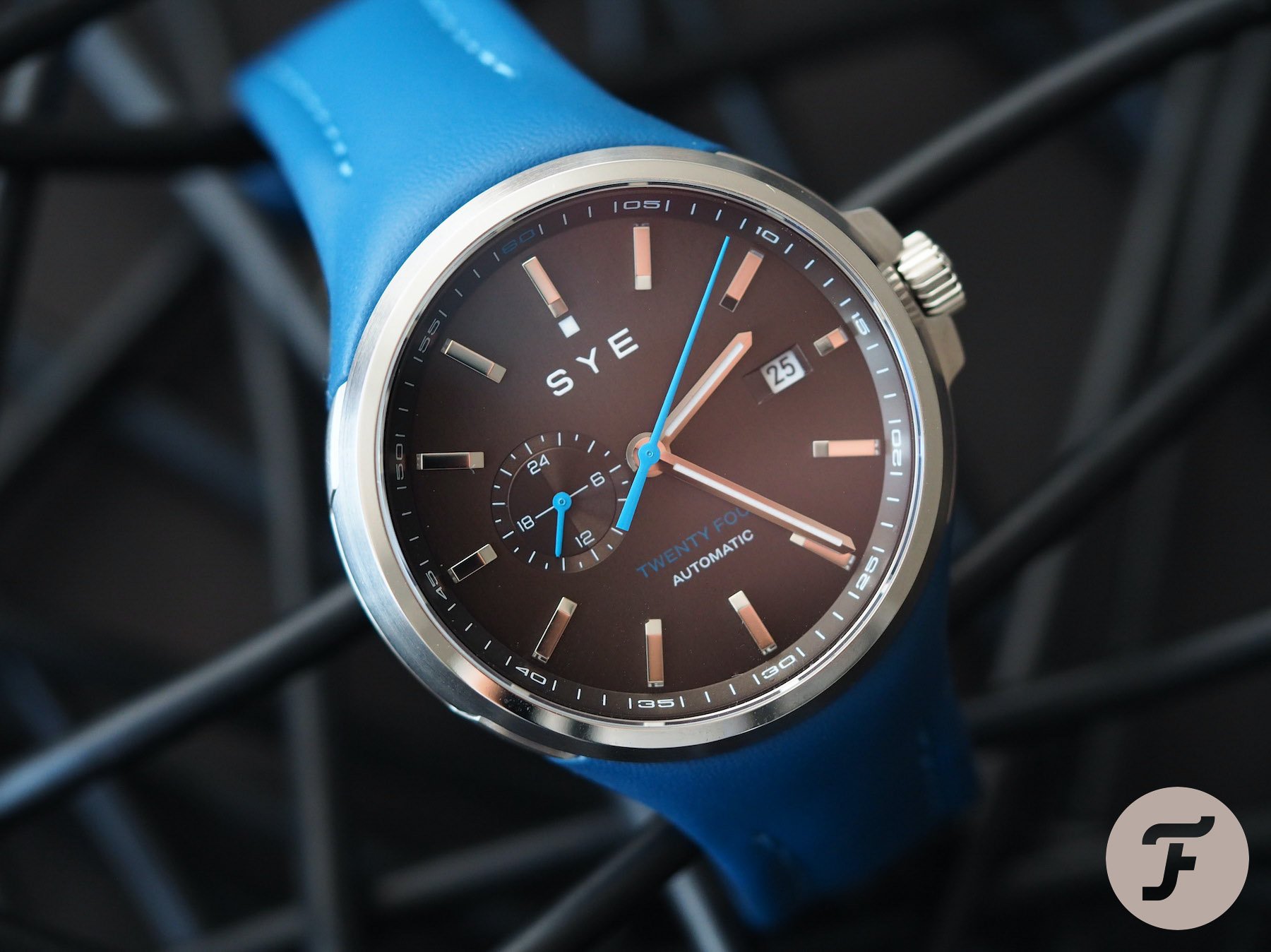 Going the whole hog
I think the key to this discussion is the "cost ceiling" of Miyota-powered watches. Where do you place it? The SYE MOT1ON is one of the most expensive watches ever made with this kind of movement and yet, if you break it down, it isn't overpriced as a product, it simply suffers because of a crowded market and an occasionally narrow view of what a movement means to a watch.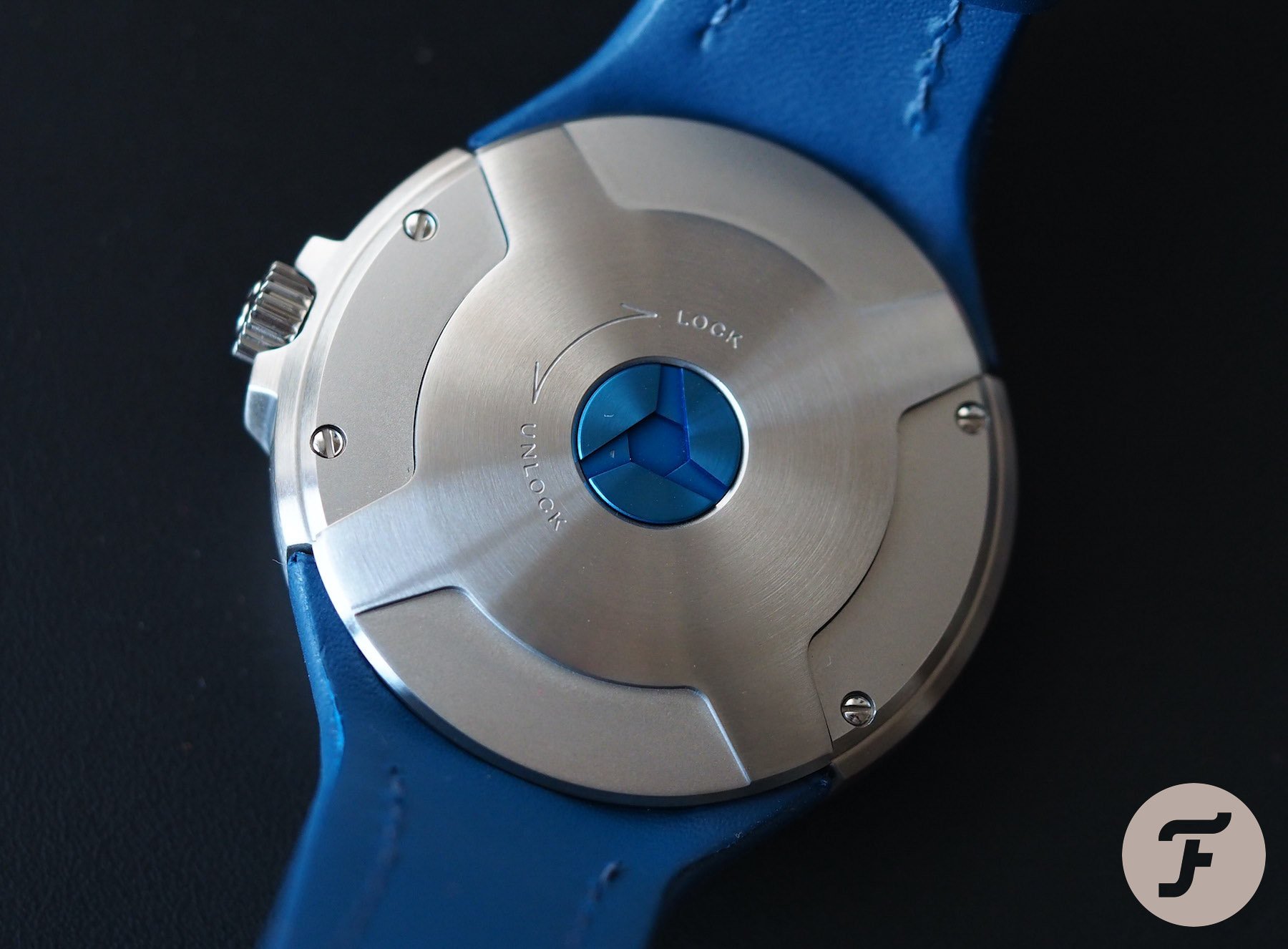 Honestly, while I respect the reasoning behind the decision and Arnaud's wish to bring his vision to as many people as possible, I can't help but feel the design of the case, dial, and strap is so good and so cool and so worthwhile, that he could possibly have gone in entirely the other direction and powered this bad boy with something truly awesome and positioned it as a genuine luxury watch, rather than an innovative and stylish product that happens to be a watch, which, by its nature, is forced to coexist with other watches against which it will inevitably be unfairly compared.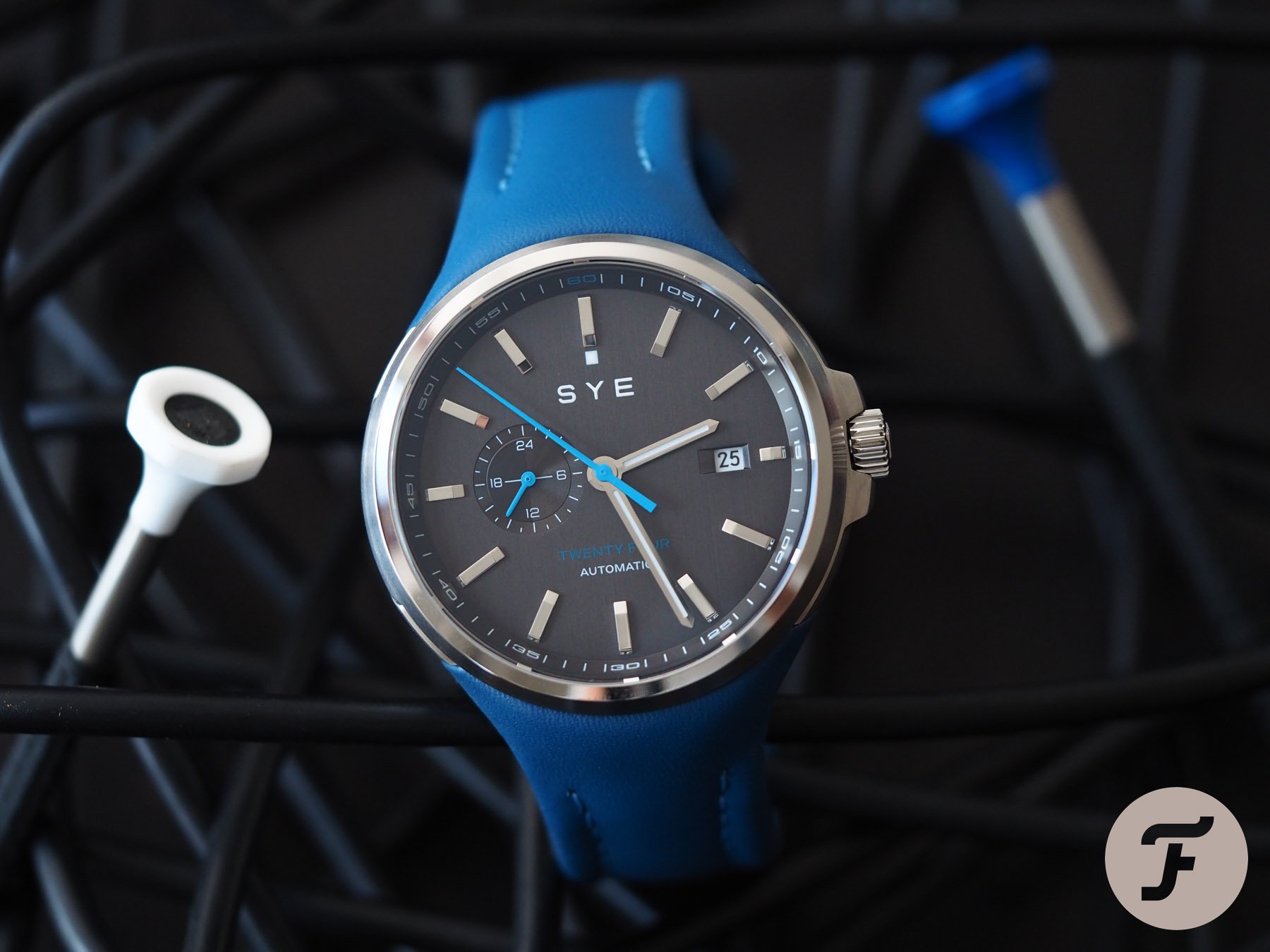 The conundrum continues
But then again, part of the reason there is little point in outfitting this watch with a luxury movement from a maker like, say, Schwarz Etienne, is that the case construction — essential to the concept — means the movement will remain forever behind a (doubly) closed case back. So what's the point? By that token, he made the right decision. From a brand perception perspective, however, he could have, instead, taken the middle line. How about a low(ish) cost Swiss movement like an STP? Sure, it is lost behind the case back, but the credibility is there…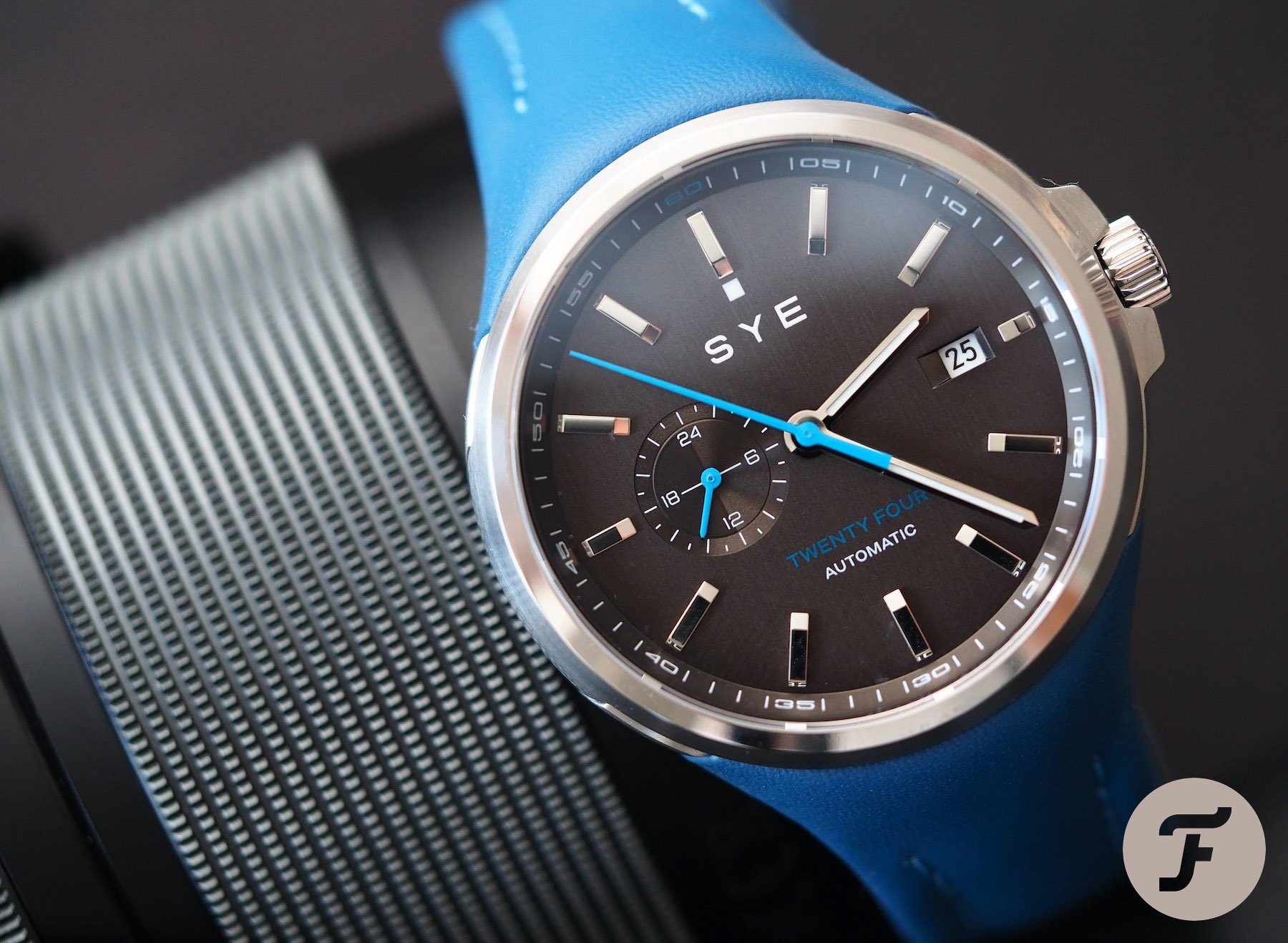 This watch has a full retail price of €999 and a current launch price of €799. Switching the Miyota 8217 out for a Swiss module would (after a regular mark-up has been applied) push the full retail closer to €1,500. So what do you, dear Fratelli, think of that? Is this watch better at €999 with a Miyota or €1,500 with an STP (for example)? Or is the €799 launch price as much (or more than) you'd like to pay for the Miyota, to begin with. Here's the question I want you to answer (thoroughly, please) in order to win this watch:
What is the cost ceiling for start-up brand watches powered by non-Swiss movements, why, and what kind of strategy would you prefer to see a new brand adopt?
This is a complex issue. I cannot answer it alone. I would, however, love to talk to you all about it. This discussion goes beyond the SYE, which I personally think is a really nice product, and very palatable at the launch price. So bring your best. We need to hear what the community thinks about this. Not just for our own interest, but also for the good of the industry. Start your engines…