Watch Strap Review Part 5. – Introducing G.L.C. Straps
As promised, this month will be straps galore at Fratello Watches! We are thrilled about how successful the series has become and more and more companies get in touch with us to review their amazing products. In the 5th edition of Strap Review we have a very cool brand for your reading pleasure. These guys are not ordinary strap makers; the stuff they produce varies from regular 18mm leather to 24mm bespoke Panerai straps, Natos and so on. But let's not rush into details so fast. Please meet G.L.C. Straps from Rome, Italy.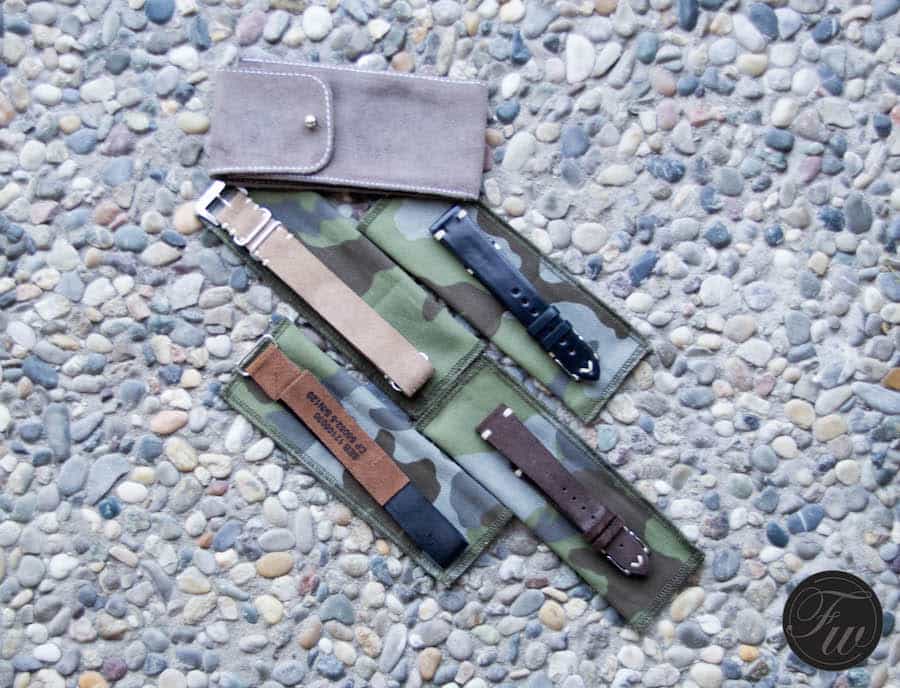 In the beginning of the series when I was still collecting information about various makers I had already come across GLC but for some reason we did not get in touch. A couple of months ago, however, Massimiliano sent us an email and the rest, as they say, is history. A few days after our correspondence, a package arrived. Up until this point, I had browsed the site and remarked at the extensive selection.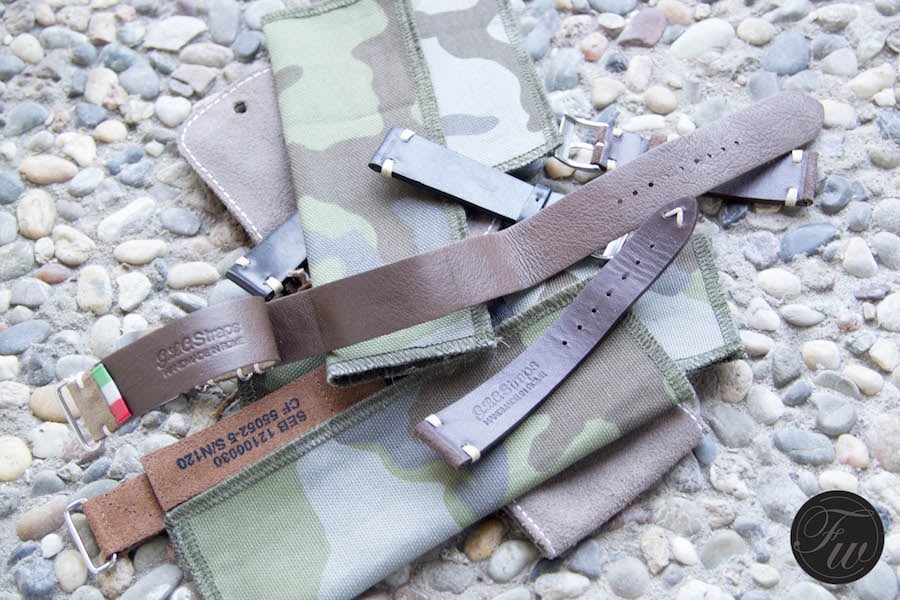 No decent Italian strap maker can function without having an extensive collection of Panerai straps. GLC is no exception; they have a wide range of choices. Aside from catering to Panerai, they stock straps made of vintage leather (including shell cordovan, a favorite of us here at Fratello Watches) in every possible size from 18mm all the way to 24mm. You can spend hours wandering from one category to another. I was lucky enough to receive a wide selection from Massimiliano, the name behind the brand, and I was as happy as a kid in a candy store.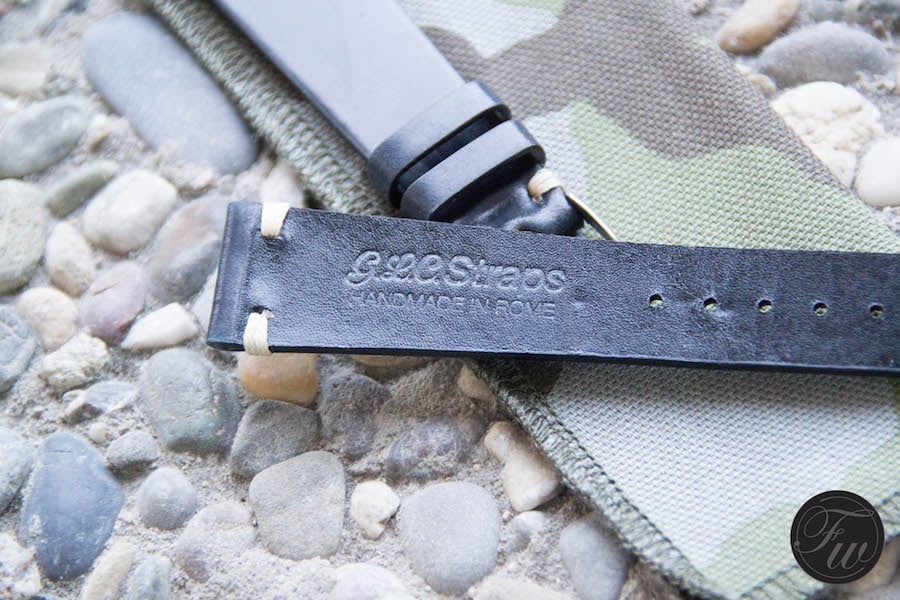 Each strap came in a little soft camouflage strap holder. You probably know by now that I love little extras like that. It's a nice pouch you can use as a penholder or even for your reading glasses, but it is meant to store your strap when not in use. Now, let's see the stash: the first strap that caught my attention was Velcro Speedmaster strap. It pays homage to the original Velcro that NASA used to strap the Speedmaster around the arm of the space suit during flight. It is made of a combination of black Velcro and brown suede leather. Applying is pretty easy as it works just like a NATO. The strap edges can be a bit sharp, though, but I guess it depends on the softness of your skin. The velcro strap measures 27.5cm long and 2cm wide.
Nowadays, making NATOs out of basically every possible material is pretty fashionable. I remember 6-8 years ago, when this whole craziness started, it was either black or grey, made of nylon, 20-22mm and that was it. Today, you can buy straps made of soft, hard, or suede leather, all sorts of denims, nylons and God knows what else. GLC's strap is a suede NATO with some cool details. The measurements are 26.5cm in length and 2cm in width: so, similar to the Velcro. It has a Panerai-style buckle and the whole strap is extremely soft on both inside and outside. One thing worth mentioning, though, is that due to the color and material of my sample, it discolors quite easily. This is not a big deal: just be prepared that, like most leather straps, the color will change eventually. The price of these starts at a very friendly €49 and goes up as the material changes. GLC has an insane selection of NATOS in every possible size, color and leather from velour to crocodile. I have to say, though, that my favorites are the camos.
Shell cordovan is a type of leather we associate with shoes. It has a beautiful slim shiny black color that is perfect for making footwear. It is just as great for making straps. Our example is the classical 20-18mm strap with a normal length of 12cm for the longer side and 7.5c for the shorter part. It is not possible to wear it with a deployant clasp, which I prefer over buckle, but it still looks and feels sturdy enough to handle everyday use. Price-wise, this comes in at €75 and as said before, you can choose from many different colors of leather and stitching.
Our last strap is the one I'm wearing on my Speedmaster as I type. It is just a simple yet elegant chocolate brown leather from GLC's Vintage collection. The beige stitching compliments the brown color and matches the off-white indexes of the dial perfectly. For a whopping €59 this has to be one of the best price/value straps that GLC offers. The strap is so comfortable that it feels like wearing nothing at all. It looks stiff at first, but proves to be just the opposite when worn. It also works just fine with a deployant clasp.
All of the above straps are hand made in Rome by GLC Straps. Their prices are more than fair and the quality of the products are outstanding. Other than straps they also produce the usual accessories like watch rolls and leather watch pouches. I encourage you to pay a visit to their site and have a look. In the Gallery section you can see beautiful photos of watches with matching GLC straps. Plus, GLC is always coming out with some new styles. Follow them on Instagram to get the latest creations. Mille grazie Massimiliano for the samples.
Next month, for our strap feature, we are going back to the Fratello homeland: land of clogs, tulips, canals and all sorts of people on bikes.