Watches We Just Don't Get: Automatic Watches With Power Reserve Indicators
Talk about a useless feature...
Lex started this Watches We Just Don't Get series a few weeks ago with hand-winding perpetual calendars. Now it's my turn, and I am sure many of you will disagree with me, but it's about a complication that doesn't make sense to me on an automatic watch, whether mechanical or Spring Drive. Yes, I'm talking about a power reserve indicator.
Listen, I am already not a fan of date windows on most watches. When I get up in the morning, I see the date on my smartphone and can remember it for the rest of the day. I must move my eyes to the upper-right corner of my screen to see the date when I am in the office. But I get it, and a date window is also practical. The complication I am picking on in this article, however, is not practical. It might be there for design reasons (I will get back to that later), but it doesn't make any sense to have a power reserve indicator on an automatic watch.
A power reserve indicator on an automatic watch
I have watches with power reserve indicators, including an automatic one (a Seiko Presage). But I don't need a power reserve indicator as long as I wear it. It also has no other complications, so there's no need to be worried it will run out of power. It's different with my Breguet ref. 7027, which has a hand-wound movement and shows a power reserve indicator (on both sides of the watch).
It does make sense on hand-wound watches
With my other hand-wound pieces, I often forget when I last wound them, which will either result in me turning the crown again to do so or checking if the watch has stopped. With the Breguet, I keep an eye on the power reserve, and at some point, I will wind it again until the crown doesn't turn any further. Here, I feel it's a very useful complication.
On automatic watches, however, I don't get it. You are wearing the watch, so it will keep itself wound. And if you don't wear it, it can stop, but I am pretty sure you know the extent of its power reserve and when you stopped wearing it. Unless you have a (perpetual or annual) calendar, it's also not a daunting task to pick up an automatic watch that stopped running, set the time, and put it on your wrist again.
A power reserve indicator as a design element
Now, it seems the power reserve indicator is often also used as a design feature. And although I've complained a little about them on the Grand Seiko Spring Drive models in the past, they somehow also have become part of the design code of these watches.
Move it to the back
A good way to feature a power reserve indicator on self-winding watches is to have it on the movement. This way, the dials can be kept clean and without clutter, while those lusting for a power reserve indicator can look at the watch's backside. It also makes more sense because you only want to check the power reserve of your automatic watch when you are not wearing it. So you can pick it up, look at the movement, and then decide if it needs a bit of help with winding (or start wearing it) or if you can leave it alone for another X number of hours.
If it's really that important that your automatic watch needs to keep running, and you're not able to wear it enough, then may I suggest a watch winder? It makes the function of a power reserve indicator redundant.
Good and bad examples
From a design standpoint, it's also not always the best-looking part of the dial, regardless of whether it's an automatic or hand-winding watch. There is some variation in execution, of course. For example, I have a bit of a weak spot — or guilty pleasure, perhaps — for those Jaeger-LeCoultre Master models. Still, the models with three sub-dials (power reserve indicator, date indicator, small seconds) look so fabricated that the design is simply over the top.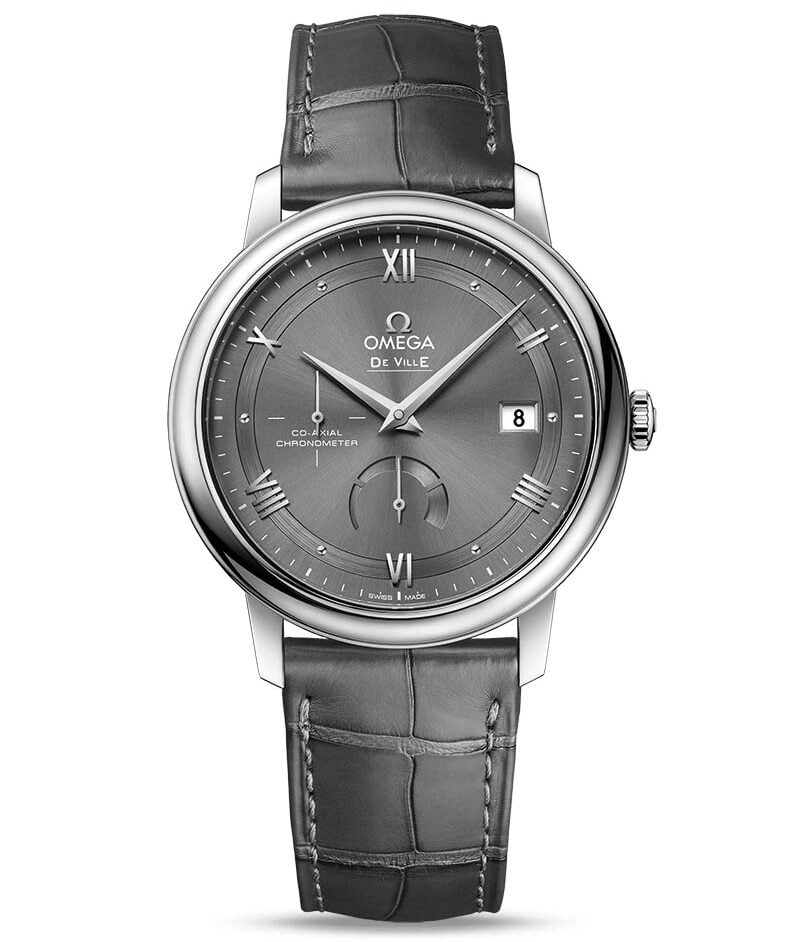 Even on the Breguet Tradition models with a self-winding movement (ref. 7097, for example), it's done in such a way that it obstructs the (already small) dial. On certain Omega De Ville Prestige models, you will also find a power reserve indicator, which I wish the designers had left off (along with the date window).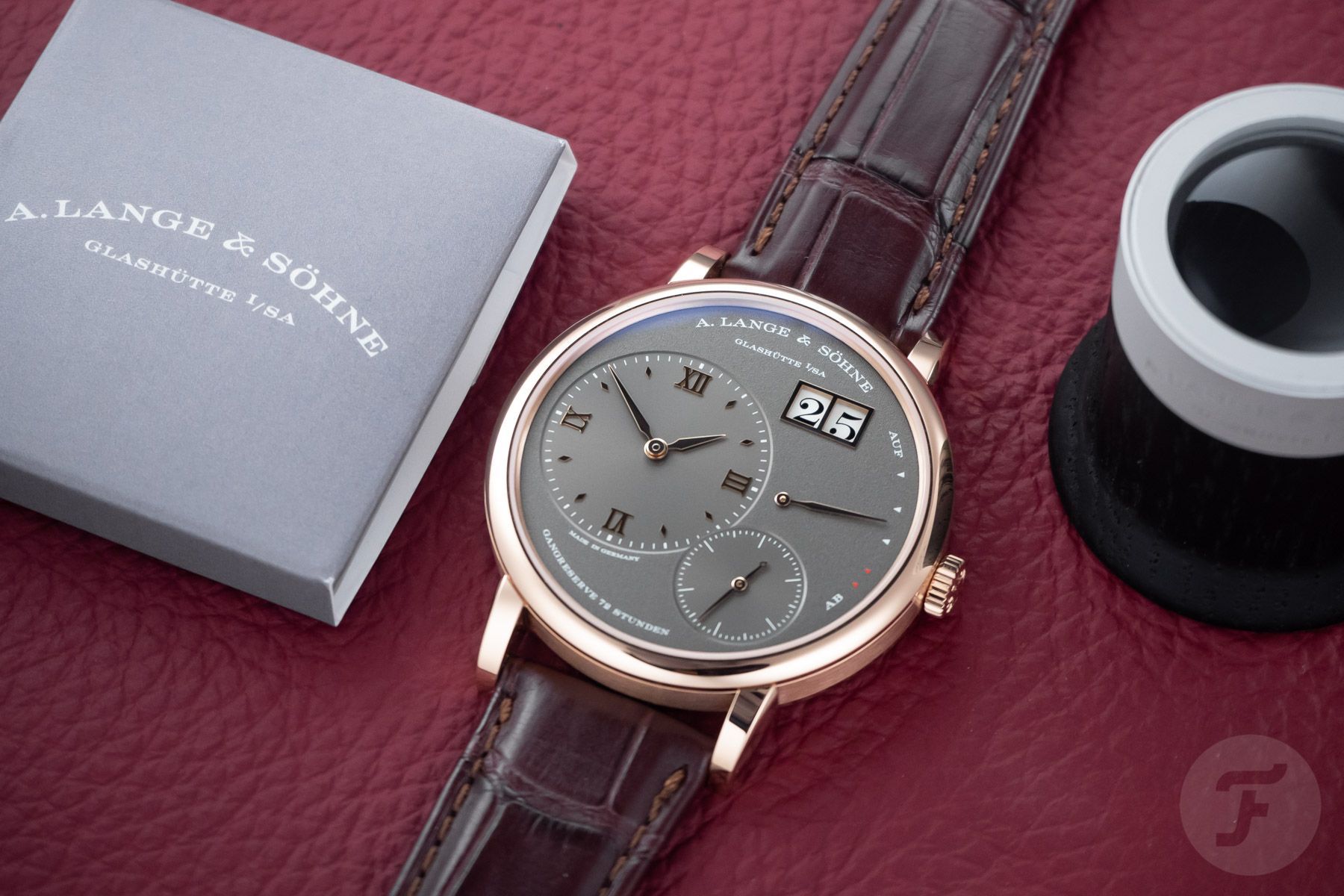 Panerai, IWC, and Lange do it better
On certain watches, it's less tasteless than on others. It doesn't look bad on a Panerai Luminor (PAM00027 and PAM00028). It's there where the overload of printed text and the date magnifier on the dial bother me more. But do you happen to remember those 1990s Zenith Class Elite hand-wound models with a power reserve indicator? Yuck. And then there's the A. Lange & Söhne Lange 1, with a power reserve (Auf and Ab), which is part of the dial design, and I like it (and it's a hand-wound watch). On an IWC Portuguese Automatic 7-Days, it also looks quite nice from a design perspective, but it is a useless feature, in my opinion, combined with the automatic movement.
Put it on the movement!
My issue with the power reserve indicator is mainly when it's combined with an automatic watch. And sure, it can look nice, but this only applies in very few cases. I am fully aware that this rant on the power reserve indicator on automatic watches is on me, and some of my colleagues might not agree (for sure). But everyone has this specific thing that puts them off regarding watches. This is mine, simply because I don't see the use for it. There's also little use for a tourbillon, but watch brands can do something with incredibly nice finishing or show off some proper watchmaking (and finishing) skills. I favor seeing more hand-wound watches with power reserve indicators, though, and if brands can't make execute them as nicely as Lange, Breguet, or IWC, please put them on the movement.