Watches We Just Don't Get: Hand-Winding Perpetual Calendars
The perpetual pressure to wind on time must be unbearable
"I just don't get it!" It's a phrase often heard inside Fratello HQ. Most of the time, this cry of despair relates to aesthetic matters and incomprehensible design choices. But sometimes it also involves functional matters. And that's what this new series is all about. Watches We Just Don't Get is about stuff we can't wrap our heads around from a practical and functional standpoint. You can expect personal views/rants on automatic watches with a power reserve indicator on the dial, dive watches with a tourbillon movement, and my kick-off contribution to the series, hand-winding perpetual calendars.
Writing about watches is not without risk. It can reveal personal flaws and inconsistencies. A closer and focused examination of one of my absolute favorite watches of 2022 revealed this. After Watches and Wonders last year, I wrote a raving review on the Patek Philippe 5270P-014. But I shouldn't have. I should have stayed more grounded, less emotional, more focused, and more professional. I was so blown away by its radiant green dial, the platinum case with the diamond hidden between the lugs, the exquisite finishing, and the complexity of the movement that I didn't realize that the watch is deeply flawed. The ref. 5270 goes against my watch principles. Why? Because one of the watch's complications is a perpetual calendar, and the movement inside is a hand-winding one.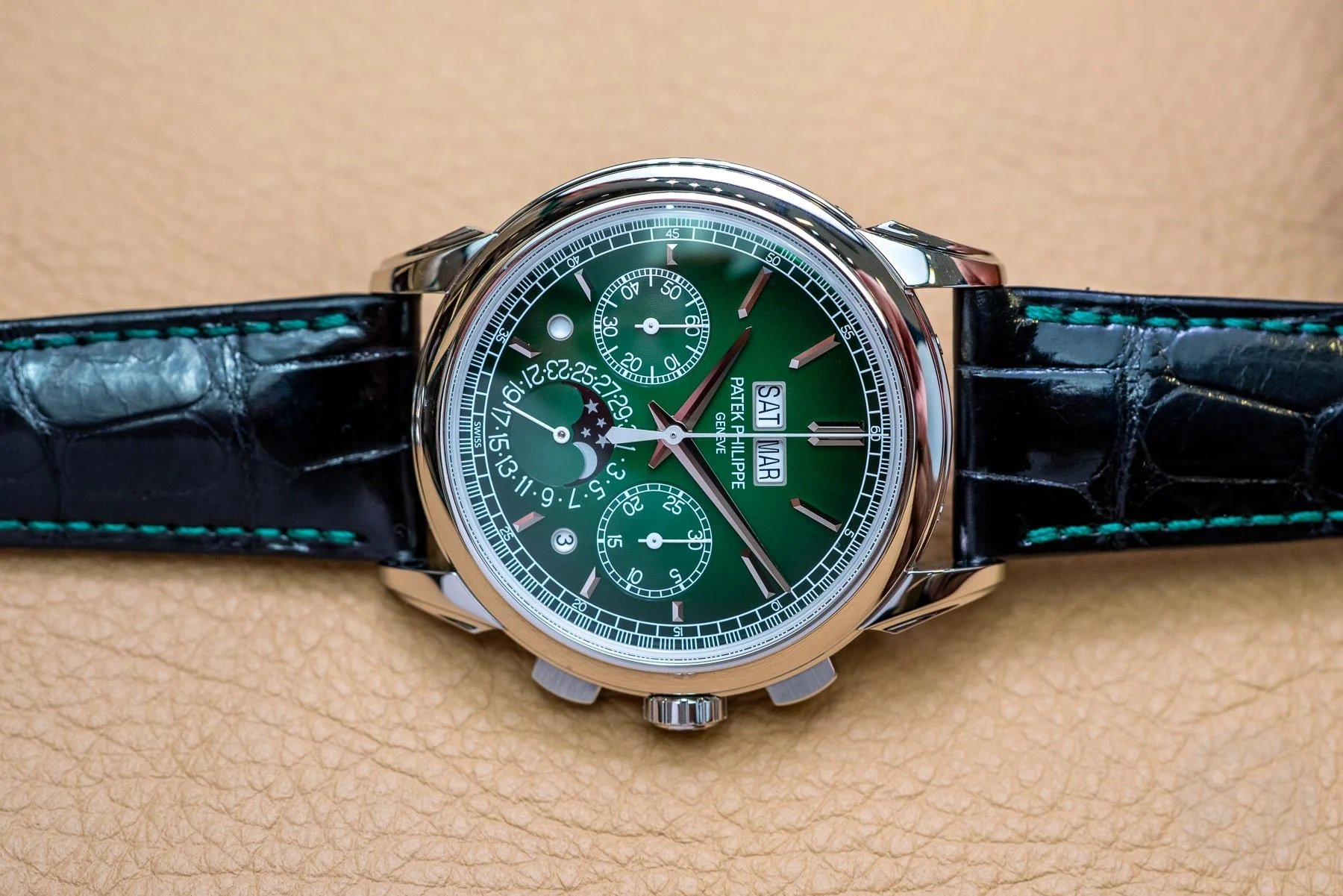 Hand-winding perpetual calendars: why?
The Patek Philippe ref. 5270 is a watch from the brand's Grand Complications collection and has mind-bending, no, blinding good looks. But a watch that's designed to accurately display not only the time but also the day, date, month, leap year, phases of the moon, and the difference between day/night until the year 2100 needs a movement that, with just a minimal amount of effort of the wearer, runs forever. In other words, a watch with a perpetual calendar needs an automatic movement for practicality and functionality.
Yes, a hand-winding movement is aesthetically superior to an automatic movement 99 out of 100 times. Manually operated calibers are perfect for watches without calendar functions because they require minimal effort to set up correctly when you pick them up without any power left in the mainspring. But a perpetual calendar is a completely different beast. This is a watch that needs constant attention, love, and care. Setting up a "dead" QP shortly after waking up in the morning is not going to be the greatest start to the day, with or without a strong espresso at hand.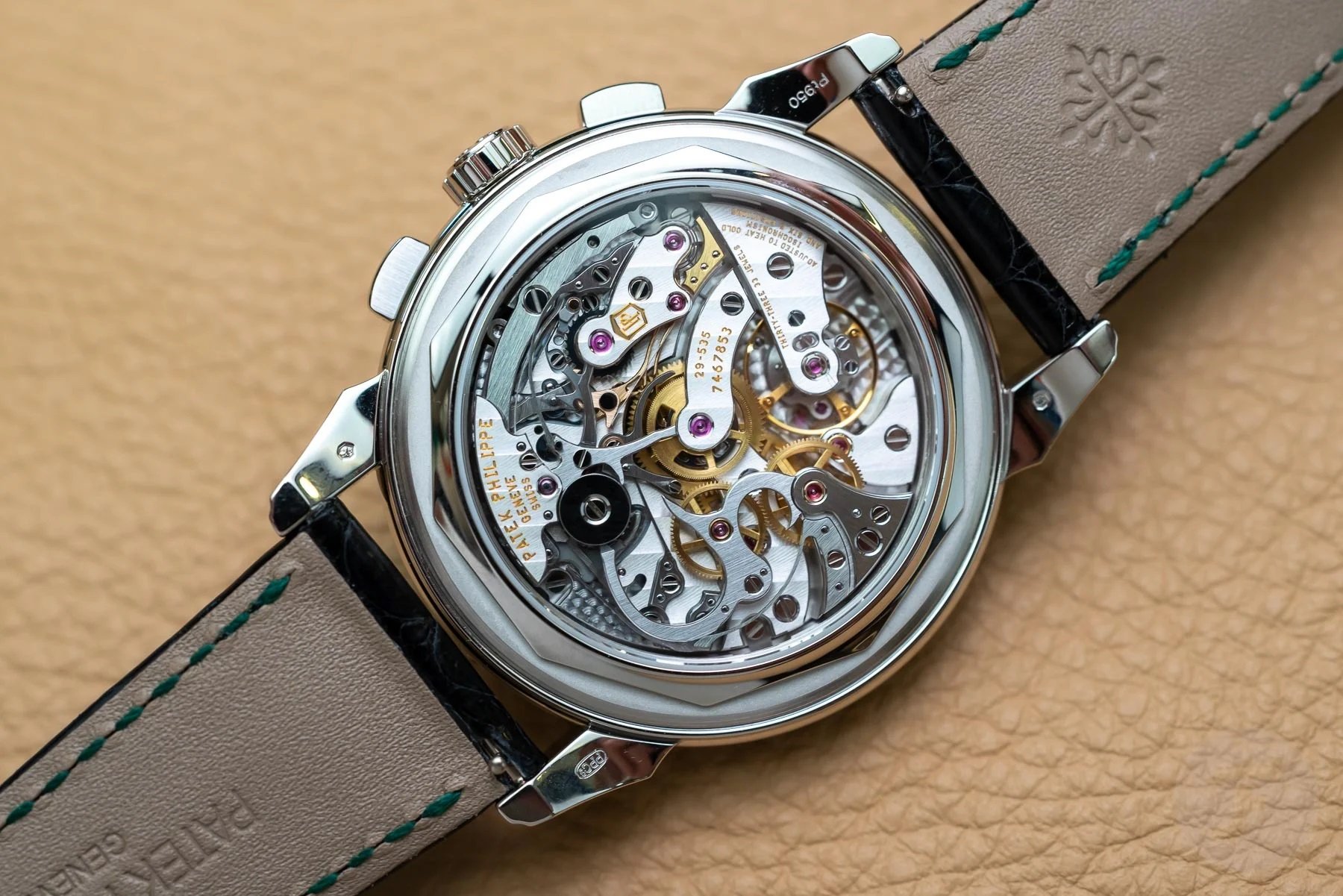 Not your only watch
Before continuing my argument, please take a look at the fine caliber CH 29-535 PS Q that powers the 5270. Isn't it spectacular? It bears the Patek Philippe seal, which not only ensures outstanding levels of finishing but also excellent accuracy, a field untouched by the Geneva Seal. And apart from the QP functions, the watch also has the ability to time events. There's a column-wheel-equipped chronograph with a central seconds hand and a small 30-minute counter for that. The completely hand-finished and beautifully decorated caliber consists of 456 parts, is 7mm thick, and provides a 55-hour power reserve with the chronograph engaged. And if you manage to not fiddle with the buttery-smooth yet very precise chronograph, the power reserve increases by 10 hours.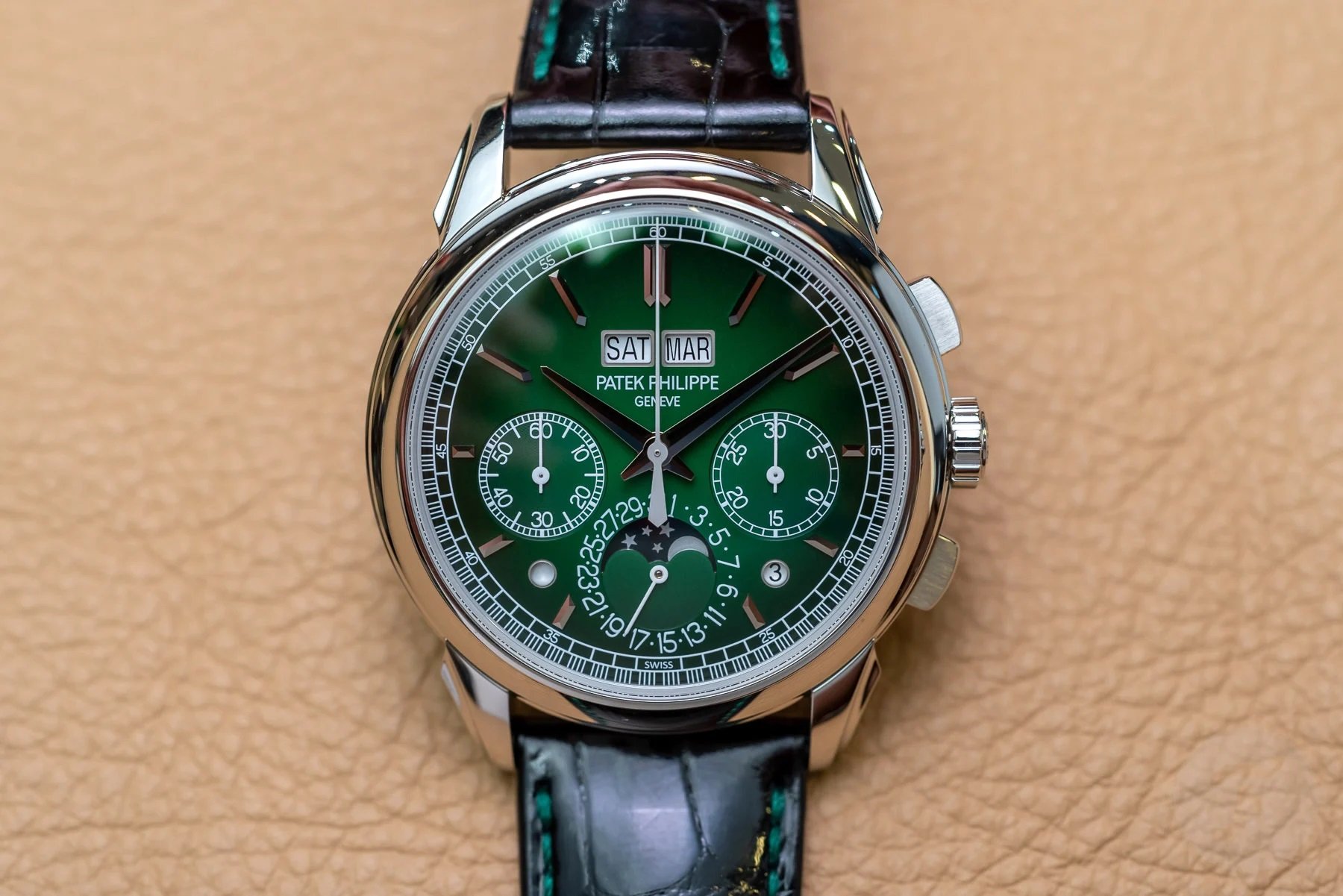 But neither 55 nor 65 hours is enough. And that's because the 5270 is not your only watch. Anyone who owns a US$218,820 watch has (many) more watches to wear. And thinking of that imaginary collection, I see a lot of complicated and exclusive timepieces in a safe. The time window of 65 hours to keep the Patek Philippe 5720 running smoothly and accurately is just not enough for people with a substantial watch collection.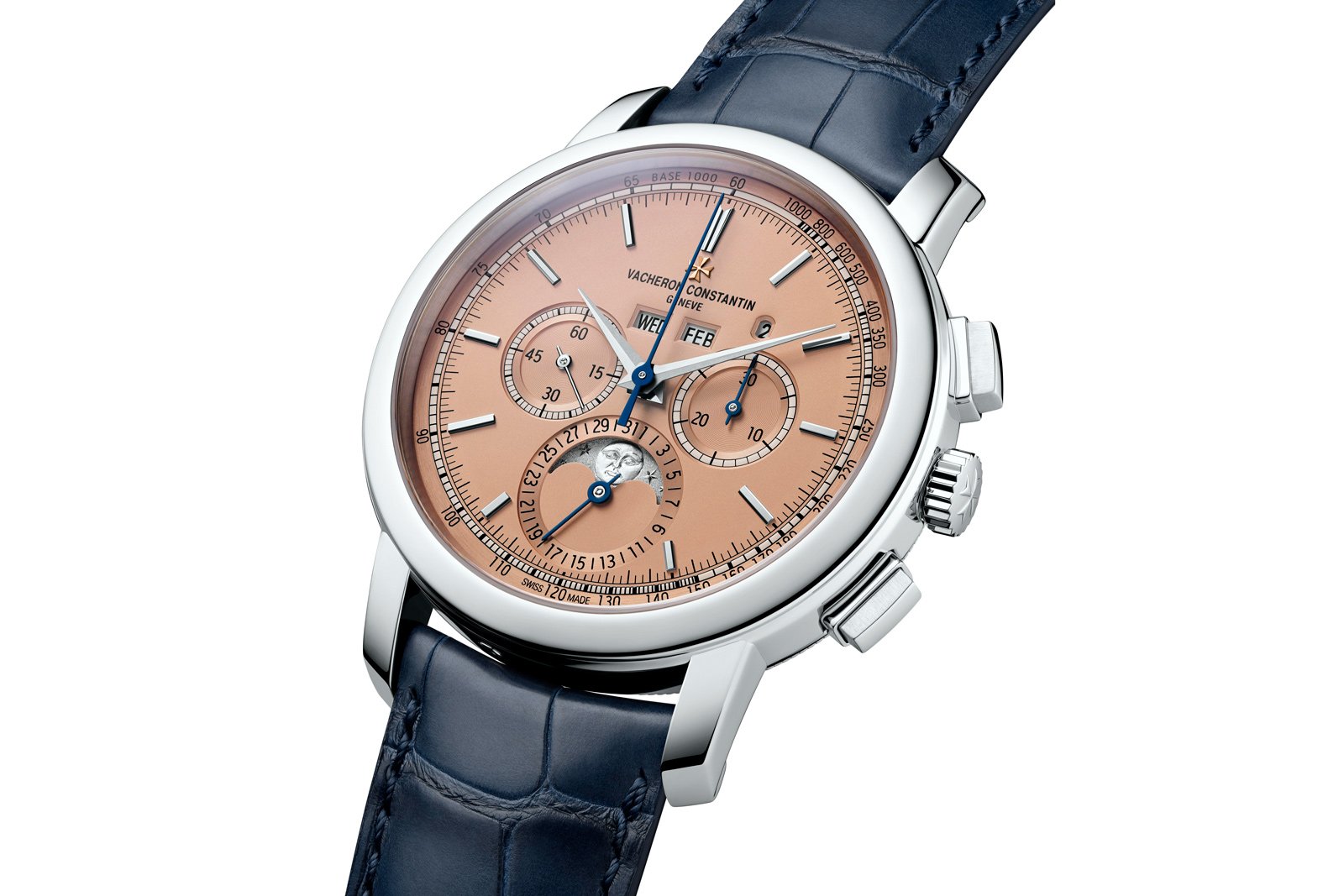 You too, Vacheron Constantin? Oh, and Lange as well?
Patek Philippe is not the only brand to build hand-winding perpetual calendars. Vacheron Constantin does so as well. There are two in the current collection of the Geneva-based brand. There's the classic Traditionelle Perpetual Calendar Chronograph (5000T/000P-B975) in platinum with a salmon dial. Thanks to its caliber 1142 QP, this watch in 950 platinum has two complications — a column-wheel chronograph and a perpetual calendar requiring no adjustment until 2100. You will also find a moonphase indicator with a starry sky in 950 platinum and two three-dimensional moons on the dial of the watch.
The much more modern-looking Traditionnelle Twin Beat (3200T/002P-B578) is a perpetual-calendar watch that beats at a high frequency and displays the hours, minutes, date, month, leap year cycle, and power reserve on its dial. This watch has a trick up its sleeve. When the watch is off the wrist, the in-house caliber 3610 QP can be slowed down so that it can run for at least 65 days. It's clever, but it's also a very temporary solution.
Even Germany, the land of practicality, is the birthplace of an impractical hand-winding perpetual-calendar watch. The A. Lange & Söhne Datograph Perpetual is the first Lange wristwatch that combines a chronograph with a perpetual calendar, but it's also a hand-winder. The caliber L952.1 consists of no less than 556 expertly and exquisitely finished components that are truly mesmerizing. Still, it only has a 36-hour power reserve. And that day and a half of power reserve will cause stress. You can't take off your precious, delicate, and expensive Lange over the weekend. Instead, you have to keep it on the wrist, avoid any activities, and ultimately, you will never leave the house again.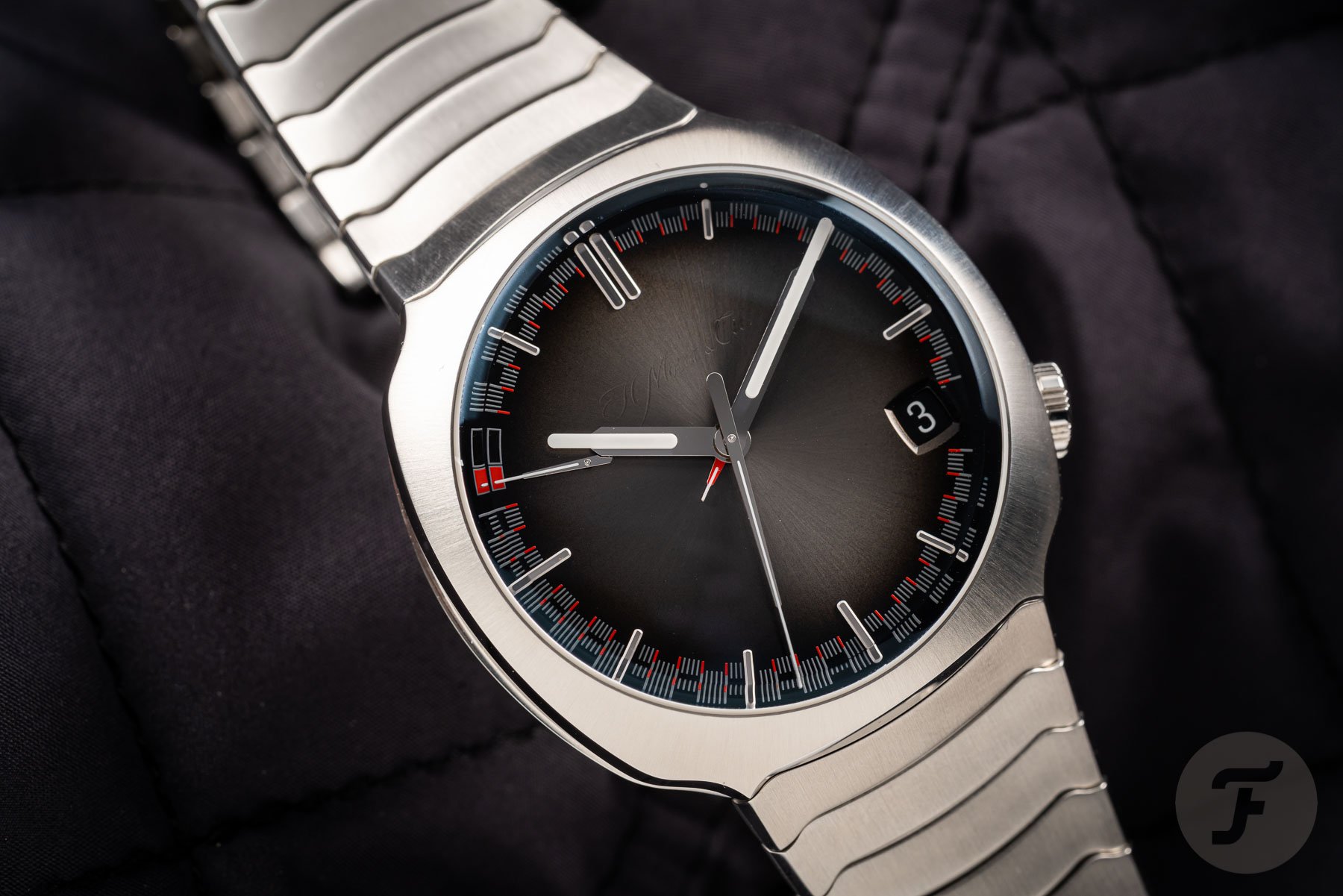 The modernists at Moser made a "mistake"
You would think that a contemporary watch brand would avoid the "mistakes" that traditionalist brands make. Well, you'd be wrong. The Streamliner Perpetual Calendar from H. Moser & Cie. is a modernist, 42.3mm watch with a stunning, futuristic design, a clever calendar display, and a flawed movement. Yes, the HMC 812 — a previous version of that movement powers the Endeavour Perpetual Calendar Black Edition — boasts a 168-hour power reserve and can be adjusted forward or backward at any time without any risk whatsoever. But it still needs a hand from time to time and, therefore, is too much of a handful if you ask me.
Two solutions: get a watch butler or a special winder
If you're lucky, no, incredibly lucky, you could expand your private staff with a watch butler who keeps every watch in check, including your hand-winding QP creations. But since that's not very realistic for most, an automated watch winder comes to mind. There's a plethora of watch winders for automatic watches but only a few for manual-winding ones. In fact, I could only find two. There's the Orbita Sempre (US$2,295–4,995) and the Bernard Favre Crown Ultimate (CHF 13,800). What these winders do, essentially, is hold the watch on a pod (firmly but gently) and wind them (even more gently) via a claw that grips the crown. Overwinding is countered by a microprocessor with a highly sensitive sensor that feels the tension increasing as the mainspring tightens and stops winding accordingly.
If money were (almost) no object, the Bernard Favre Crown Ultimate would be my pick. It looks like an 18th-century watchmaking tool with its satin-brushed and polished steel and gold-plated brass components. This "manual" winder weighs nine kilograms and comes in an aluminum flight case to travel with. The Crown Ultimate is as gorgeous as it is impractical, just like a hand-winding perpetual calendar.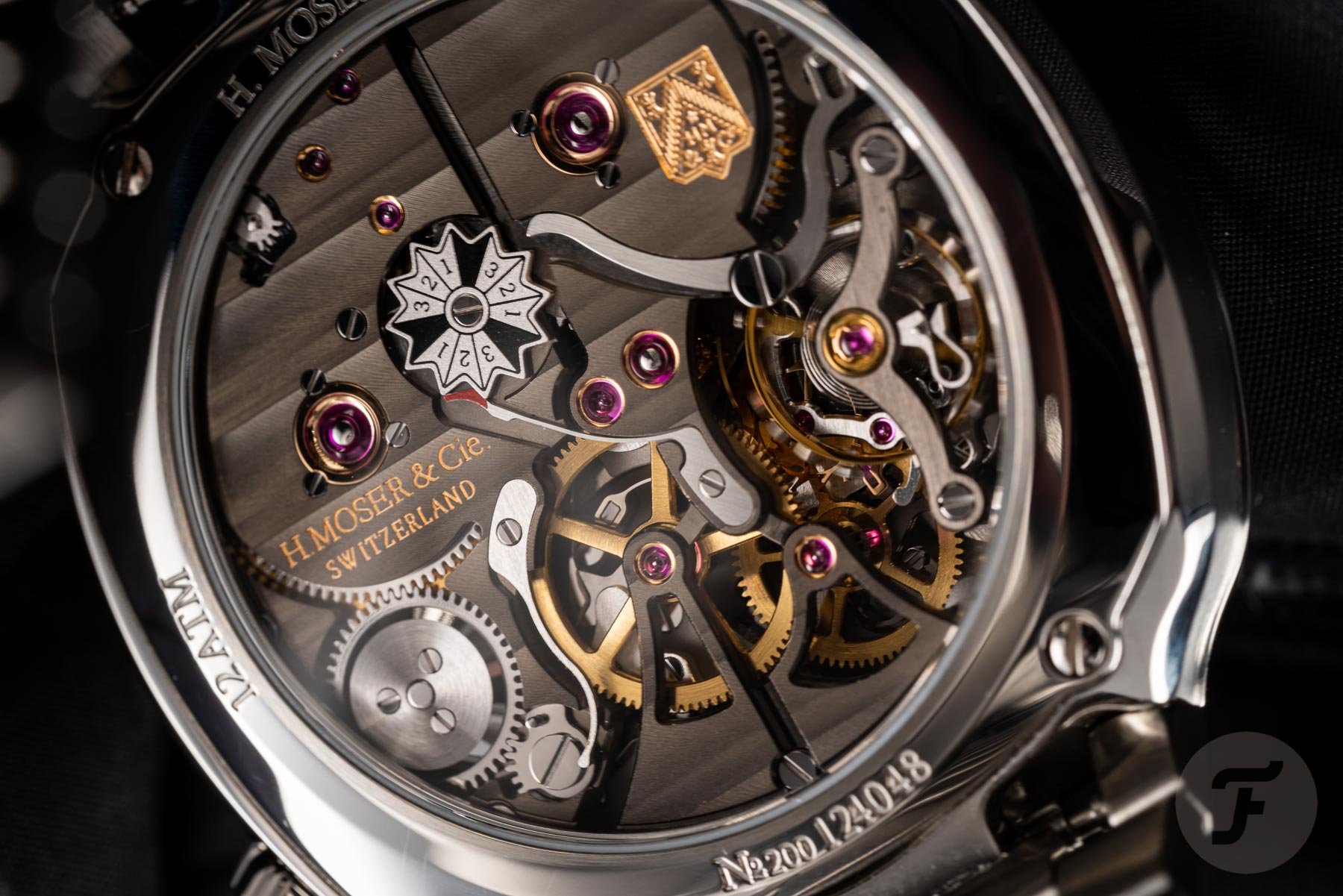 Conclusion: hand-winding perpetual calendars make no sense
There's no way around it: a perpetual-calendar watch that needs constant manual winding doesn't make sense. The function doesn't match the very temporary result of the action it needs to keep running. Abraham-Louis Breguet named his revolutionary automatic winding system Perpétuelle for a reason. Breguet sold his first Perpétuelle to the Duc d'Orléans in 1780, a man with more than one pocket watch, I suspect.
The best practical thing about a QP with an automatic winding system — a peripheral or micro-rotor is the most visually pleasing — is that you can put it on a winder that doesn't cost you the world. So both in spirit and functionality, hand-winding perpetual calendars — and the same goes for less complicated yet also far-from-uncomplicated complete- and annual-calendar watches — are paradoxical creations without rhyme or reason. What is your (hands-on) opinion on things intended to run forever but that rely on something as unreliable as a human being to make that a reality? Let me know in the comments.