Weekend Read: Baselworld Is Dead, Long Live Baselworld
Last Sunday, the news broke that Swatch Group is pulling out of Baselworld. You've probably read that already somewhere last week as every major publication covered this 'shocking' news. But is it shocking?
In this article, we will give the opinion on this matter by three of our writers: Gerard Nijenbrinks, Michael Stockton, and Robert-Jan Broer. Gerard is a veteran when it comes to BaselWorld with 25 annual visits, Robert-Jan can write 'only' a decade of Baselworld visits behind his name and Michael joined the last three Baselworld fairs with the Fratello team. Let's see what we think the effects will be of Swatch Group pulling out of Baselworld and what chances there (still) are for Baselworld.
Baselworld and Swatch Group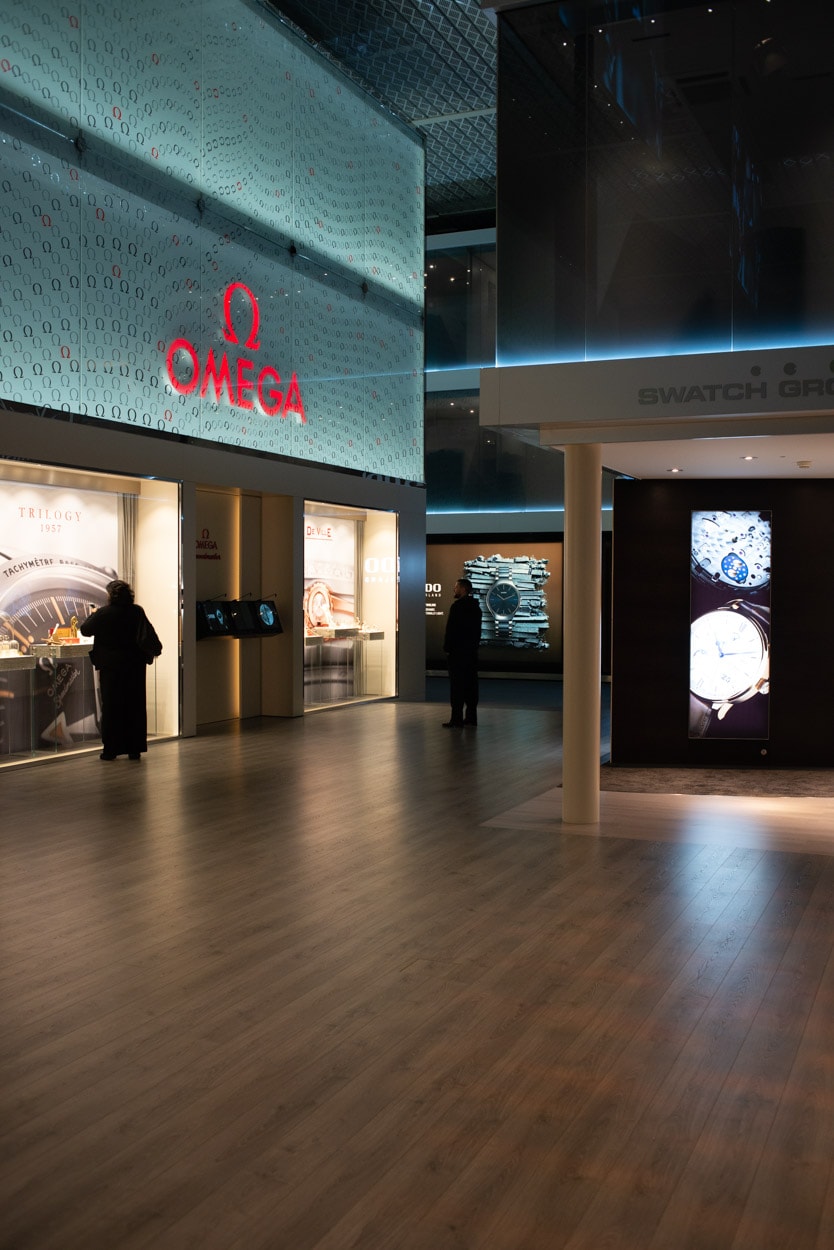 Here's my (Robert-Jan's) take on this situation. Swatch Group is the first big player that pulls out of BaselWorld for 2019 and if I listened correctly to Hayek's words during his interview with CNBC, he is still open for discussion for the years 2020 and after. But for 2019, there will be no Certina, Tissot, Longines, Omega, Blancpain, Glashütte Original, Breguet and Harry Winston at Baselworld. Swatch Group seems to get bashed by some journalists for this because they are pulling the plug in their opinion. But I don't agree, Ulysse Nardin and Girard-Perregaux and some of the independent brands might not be as powerful as Swatch Group, they left Baselworld for the same reasons. And where were was the noise then? It should have been the wake-up call for Baselworld management when these brands left, but instead, they did nothing. Well, not entirely true, they moved brands around in the freed up space in the Baselworld halls. Baselworld has lacked innovation in the past years. At some point, I believe it was 2016, I suddenly was 'Online' instead of 'Press' according to my access card. Up to today, I am still wondering what the difference is and what Baselworld did with this information. Nothing ever changed in the 10 years I visited Baselworld as a journalist. I don't say I don't like BaselWorld, it is actually one of the highlights of the year. It is one place where you're able to meet and talk to most of the brands. But Baselworld should and could have been so much more than just a location to host so many brands. BaselWorld (or better, the MCH Group) costs Swatch Group over 50 million Swiss Francs for a week of exhibiting 18 brands. That's quite a bit of money for some booth-space to take orders and receive press.
Introductions During The Year
There is probably a difference in what will happen and what can happen, but I would love to see that Swatch Group will do more releases throughout the year. Actually, I wish that all brands will take this route. Now, most watch introductions are centered around Geneva's SIHH and Basel's Baselworld. What's the problem, you might think. Well, for starters, it is very likely that most of the releases are snowed under by others. There is just so much out there, and so much that is being introduced, that it is virtually impossible to cover it all in the way it deserves to be covered. A few words on an Oris or Favre-Leuba, because everyone needs to be the fastest on Patek Philippe or Rolex. Even months after Baselworld, I sometimes realize that brand x or y had actually quite an interesting watch that I completely missed. And at Fratello we are with six people in Basel, imagine if you have titles that have only 1 or 2 people walking around. Or not for the full week. I believe that this industry is so interesting (and booming), there should be a more effective way to cover as much as possible. One of these ways is to have brands introduce new watches throughout the year. I believe that the Swatch Group might be looking for another venue, but I also believe that brands like Longines and Omega will do more introductions during the year. An example is the Speedmaster Speedy Tuesday, introduced in July, and it gets full focus. Longines did their Record collection introduction in Beijing last year. I think we will see more of those releases during the year and have a new location or venue for a combined fair. I don't see Swatch Group going to SIHH, what some people suggested on our Instagram feed. SIHH is mainly pushed by Richemont Group and there's no way these groups will mingle.
If I am not mistaken, Biver once said that LVMH would also pull out of Baselworld if Swatch Group pulls out. I am not sure whether this is going to be the case, but it is something you can imagine they will do. They already 'disturbed' SIHH with their introductions and press conferences in Geneva. Leaves Patek Philippe, Rolex and Seiko as big players in Baselworld. I am not sure what they will do or want to do.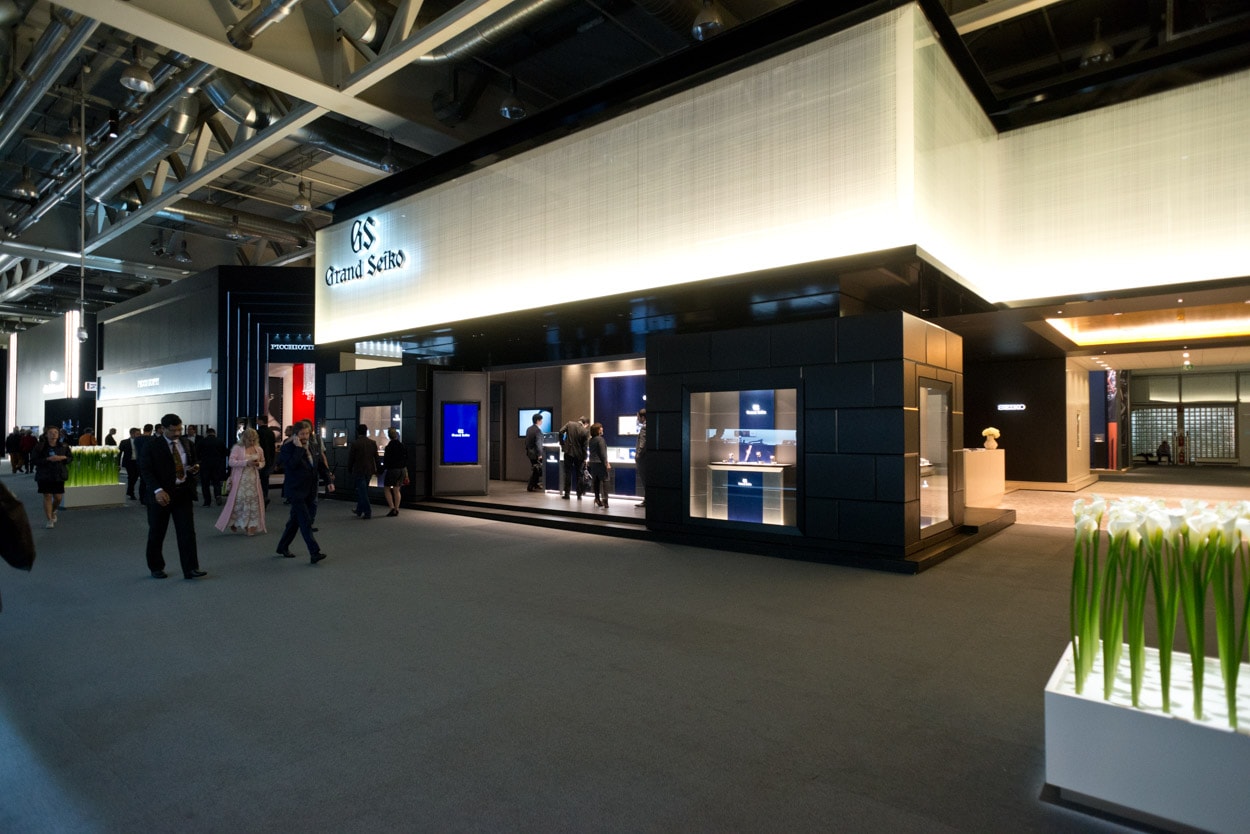 Media, Retailers and Consumers
But what will happen to Baselworld now that there's about 50% of Hall 1.0 freed-up? Or Baselworld missing many millions of revenue. The MCH Group CEO René Kamm already resigned, not unlikely because of Swatch Group pulling out. What I believe should be done, is to analyze whether it is feasible for Baselworld to do a show that is closer to the consumer. Sure, invite retailers and press as well, but Baselworld up to today wasn't very consumer friendly. Only retailers and press were allowed to enter the booths of most brands. No appointment, no entry. I would suggest the Baselworld organization to take a close look at what Dubai Watch Week has been able to pull off. Make Baselworld interesting again, make it about the watch industry as such. Give master classes in watchmaking and the watch industry, host discussion panels, give certain speakers a stage. Make it alive and kicking. A focus on small and independent brands would also be more than welcome, as long as these brands can afford this and as long as they can be(come) very accessible by all three types of visitors (consumers, retailers and media). Dubai Watch Week showed they are capable of doing an excellent job in focusing on two of the three types of visitors: media and consumers. I've never visited a fair or exhibition that made me feel so involved as Dubai Watch Week, to be honest.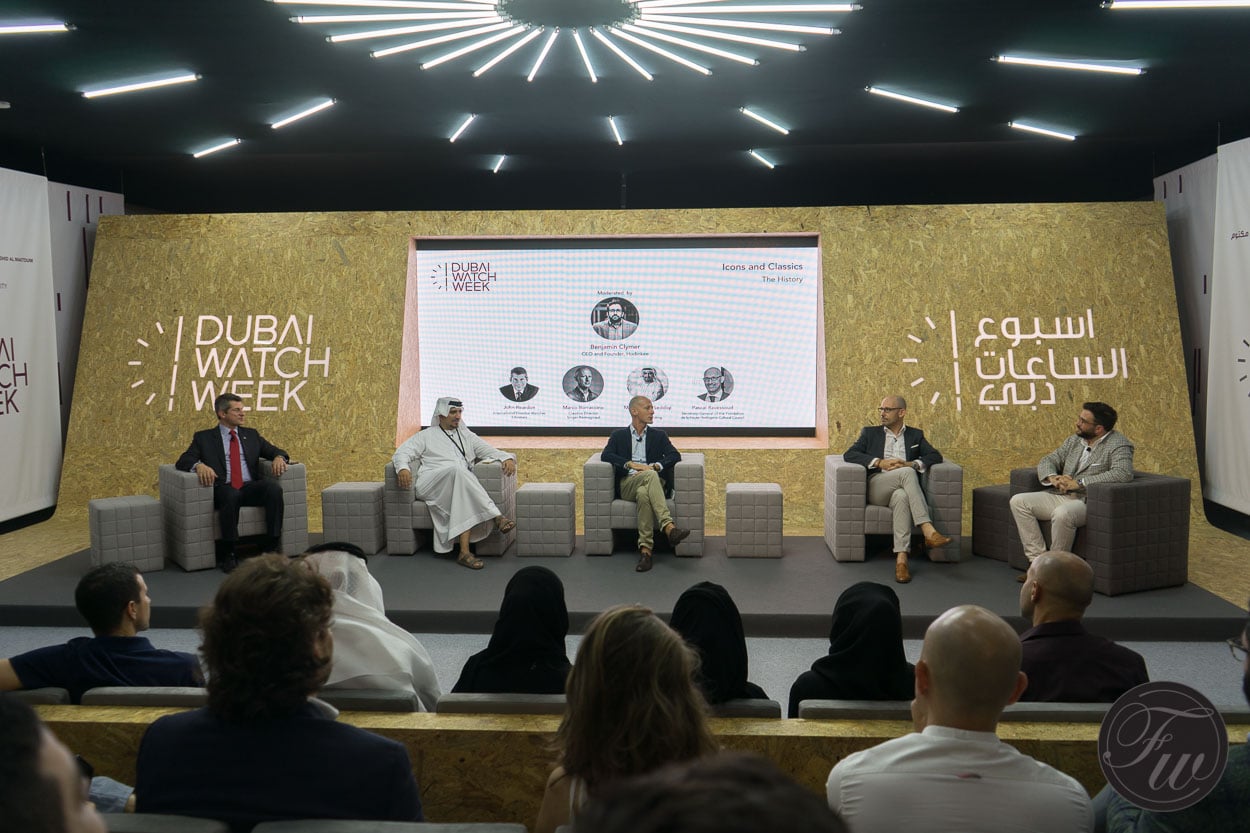 Is There Still Time?
I see big opportunities for both Swatch Group with their local events and spread introductions as well as for Baselworld shifting focus (and start to be innovative). I just hope, as Ernie Romers (founder and former CEO of WatchUSeek) stated in one of the Facebook discussions started by journalist Anders Modig, that it is not too late for them. That they are still able to make that shift and make Baselworld an interesting place again for all involved and dependent parties.
For retailers, I feel that technology has become such a commodity, that there is no point in visiting these fairs to do orders. This can be perfectly done online, perhaps directly into the big and expensive SAP systems that these big brands use. For them, it is important to see and feel the watches in the flesh though. That said, for the annual 50 million Swiss Francs you can organize a couple of cool (local) events where this touch & feel sessions and introductions should be possible though. The consumer is closer to the brands than ever, with the retailer in-between for the final 'sale' in most cases. To be honest, it isn't really of '2018' (or 2010 for that matter), that retailers need to come to Switzerland to browse an ordering catalogue and see a number of watches to give their orders for the upcoming year? Brands should focus on different things with retailers, involve them more with the brand, make or keep them enthusiastic and committed.
As for 2019, I am looking forward to visiting Baselworld and see the brands that will be exhibiting there. I would be very happy if I would see some changes for the good, like lively panel discussions with brand representatives, Q&A sessions, more interaction between brands and consumers and of course, lower prices on the bratwursts next year.
To Basel or not to Basel, according to Gerard Nijenbrinks
It sounds like a verb, and actually, it has become one for me over time. If one talks about Basel – I never got used to the name Baselworld – most people in the same circles know what it means. It means a full week's hard work in a foreign country, overly plunged into watches for the best part of every day. And eating Schnitzels.

But it means as well paying way too much for your, at best mediocre, hotel. Paying way too much for street food, and working in an environment which, over years, became all too blunted. The thrill is gone.
Of course, inhaling so much of the stuff you normally breathe always brings a certain amount of excitement. And it wasn't the amount you'd inhale which made the thrill slowly evaporate, it was the quality of it which, as it seems, couldn't keep up the pace.
Barely missed by tramway line 1
When luxury giant Richemont decided to leave the Basel stage some years ago, I could fully understand. They're not the kind of people who like to drink beer and eat Bratwurst on the edge of the sidewalk, barely missed by tramway line 1. They want three-course menus, beefed up with caviar, and topped off with champagne. And I didn't mind too much. Interested in some of the more technical brands in their programme, but not much in Richemont's way of acting. Not towards their customers, and towards us as watch journalists. Probably because I haven't a clear preference over sushi and champagne, compared to beer and Bratwurst.
As we all know, Richemont came with a solution for the lack of luxury at Basel by inventing and organizing the Salon International de la Haute Horlogerie in Geneva. And not just to address the lack of luxury, but they took a  totally different approach. Not just selling square meters but offering brands a full package to offer to their clients, and to the press.
This full package is very much aimed at the wishes of most Richemont brands, but it appeals to other brands as well. From the beginning, brands like Girard Perregaux and Audemars Piguet (both not part of Richemont) were happy to join the show. Over the years we saw more and more brands leave Basel and join SIHH in Geneva. The latest examples, for instance, being Ulysse Nardin and Hermes. And we saw a lot of brands just leave, around 800 brands left over the last few years to be clear.
Think about Basel 25 years ago
I can imagine that not all brands would fit into, or benefit from, the SIHH-approach. However, I can imagine as well that other brands are in need of a different approach than the one Baselworld is still offering. The luxury and high-end wrist-watch-world has, even when slowly, been following the progress of the other www's for instance. Think about the basics of retail 25 years ago, and think about retail now. And think about communicating with the press 25 years ago, and think about that now. There's not much equal left. Think about Basel 25 years ago, and think about Baselworld nowadays. There's not much which has changed.
Baselworld's main progress has been in changing its name from Basel to Baselworld, and building whole new fairgrounds, in a stunning 14 months, in the middle of a functional city. Extremely impressive, and extremely costly of course as well. Not very innovative though. It meant offering more in the same square-meters-selling direction, while the wrist-watch-world was looking for looking for other solutions to reach out to their customers and press.
While I can't see Richemont's SIHH approach work for the Swatch Group, I can see that Baselworld as it has been over the last decades doesn't work for the Swatch Group as well anymore. As I can see that it doesn't work for other major brands like Breitling as well. I think in fact every watch brand should benefit from a different approach that the approach Baselworld is offering at the moment. So I wasn't really surprised to see the Swatch Group go, just like I wouldn't be surprised if other brands should follow.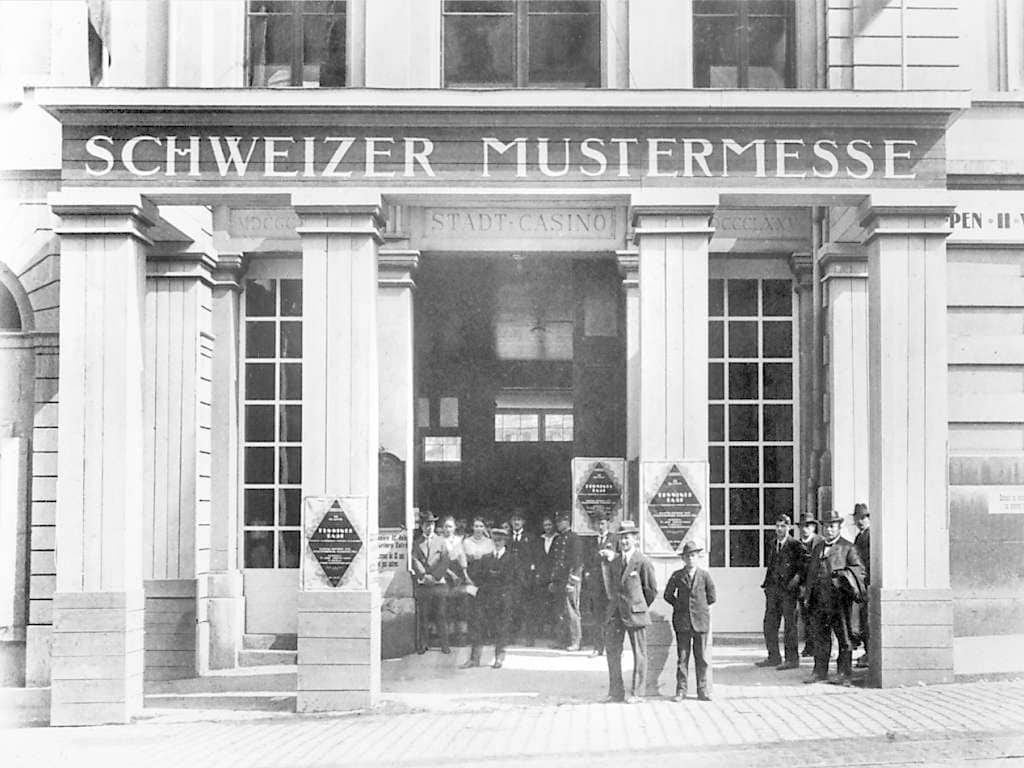 Well… I wás a bit surprised, to be honest. I didn't see it coming that the Baselworld organization, together with its major customers, should not come to a solution. After the enormous investment of the new fairgrounds, I can't imagine that a huge organization like the MCH Group (which organizes Baselworld) would not be able to come to a grown-up cooperation with the Swiss watch industry. A fair, first held in 1917 and so mingled with one of Switzerland's main industries, should have done better.
I deliberately used the word 'grown-up' here. I was shocked by the official press release which the MCH Group addressed to the watch world this week. In my opinion, it was written like some toddlers had a disagreement over a toy, and one of them wanted to be proven right over the other. At that moment I understood, however, why a solution for further cooperation wasn't found.
I'm sure the Swatch Group will come up with something else to show their products to their customers and the world. Undoubtedly it'll be something which will benefit their organization, products and image best. Who knows other brands will take notice and follow them in their decision, and find a way for themselves to showcase their products in a way which suits them better than the current content of the Baselworld show.
Justice has been done
Over the last week, we've seen articles from almost all self-respecting publishers worldwide about the Swatch Group leaving Baselworld. These articles were often written with much passion for the fair, and some even with anger. Many watch-journalists have written about the malfunctioning of the show in the past, and many feel that they haven't been heard. Probably just like many watch-brands who obviously have been talking to and arguing with the Baselworld organization for quite some time as well. The reactions from the Baselworld organization seem always having been in the line of 'this is what it is'. The post-fair Baselworld organization press releases were meanwhile awaited with laughter and fun. Even if one could feel that the show was sliding downhill, the messages were always extremely positive. Even when the number of exhibitors has been halved, and the number of visitors lowered from 150,000 to 100,000 – it was always the best show ever. Many feel that justice now has been done, with the Swatch Group leaving the show, forcing the Baselworld organization to listen and change for the better.
A world without Basel
I can't think of a world without Baselworld. Probably not in its current form, however, I think there will always be watch brands which like to present themselves in a more or less traditional way. For whatever reason. Flocking together so that their customers don't have to travel multiple times to visit each of them. For a compact planning and ordering period, and more reasons like this. Schnitzels.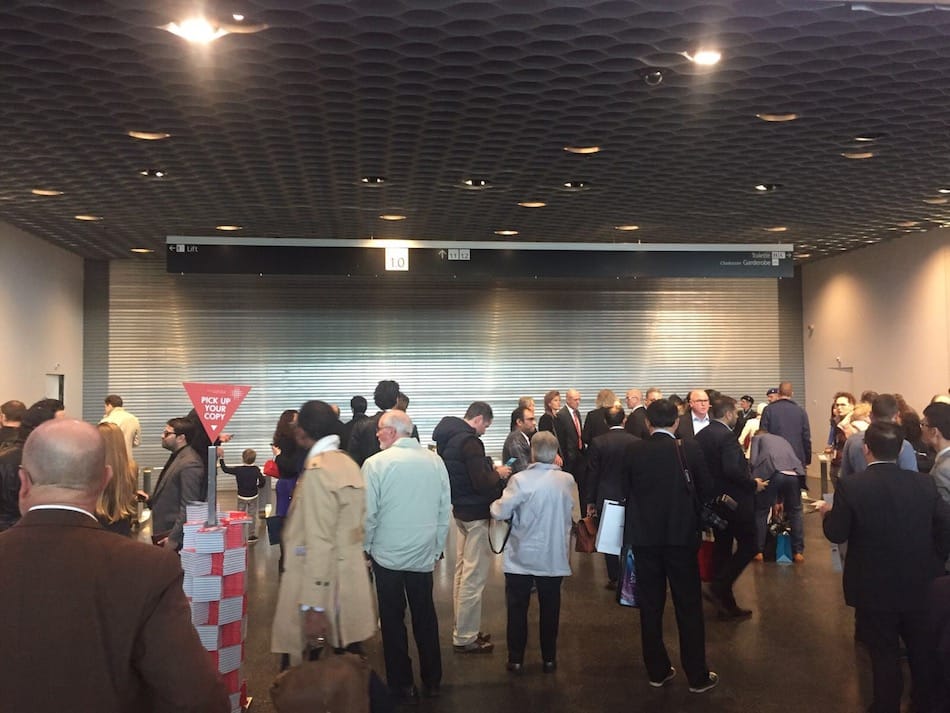 Mike's Thoughts
This past Sunday, July 29, 2018 to be exact, Nick Hayek, Jr. of The Swatch Group officially announced that the company was done with Baselworld. More dramatically, this wasn't a "we're done after next year" type of pre-warning that leaves a glimmer of hope for two sides to come back to the table. No, instead, this was a "we're out of here effective immediately" style announcement. It was the type of jolt to a show that truly makes one wonder whether it can survive beyond 2018. After all, half of its 2017 exhibitors had decided not to re-up for 2018 and, yes, it was visibly noticeable versus the halcyon days of 2015 and 2016. The Swatch Group, a conglomerate that apparently budgeted somewhere in the realm of $50M per year at Baselworld, said it was tired of amortizing the nearly half billion dollars of renovations done to the conference hall in 2013 and felt that the industry had moved on from passé trade shows to more modern methods of marketing its wares.
When you're into something like watches, industry news such as this feels like a big deal. For sure, the Swatch Group dropping out of Baselworld is a big deal within the industry, but it likely had the seismic effect of a leaf falling onto a granite countertop to anyone and everyone else who simply likes watches.   To be very honest, the average – or, in the case of luxury watches, the above average – consumer simply couldn't give a rip. Unlike my colleagues, I actually attended Baselworld as a consumer and it, well…it was frustrating. Here I was, a person in his mid-30's with a good job, a lover of watches and one with disposable income to spend and the show essentially came off a lot like going to the zoo. Basically, I could look, but couldn't touch despite the fact that I was a huge fan (and owner) of watches and the industry as a whole. Sure, Baselworld would happily take my money on an entrance ticket and sell me a $10 wurst, but handling watches, at least with the big brands, wasn't in the cards. No, Baselworld is a trade show and even at that, it was following a format that most, if pinned down, find old-fashioned and expensive at best. But coming back to the announcement, I'll be honest, at first, I found the news ironic because Hayek Jr.'s father had saved an anachronistic industry from the bone yard and then his son decided to pull out of another semi-anachronistic Swiss institution in Baselworld. But then I thought about it a bit more and, yes, Baselworld is truly just a trade show and even the stalwart Swiss have begun to move on…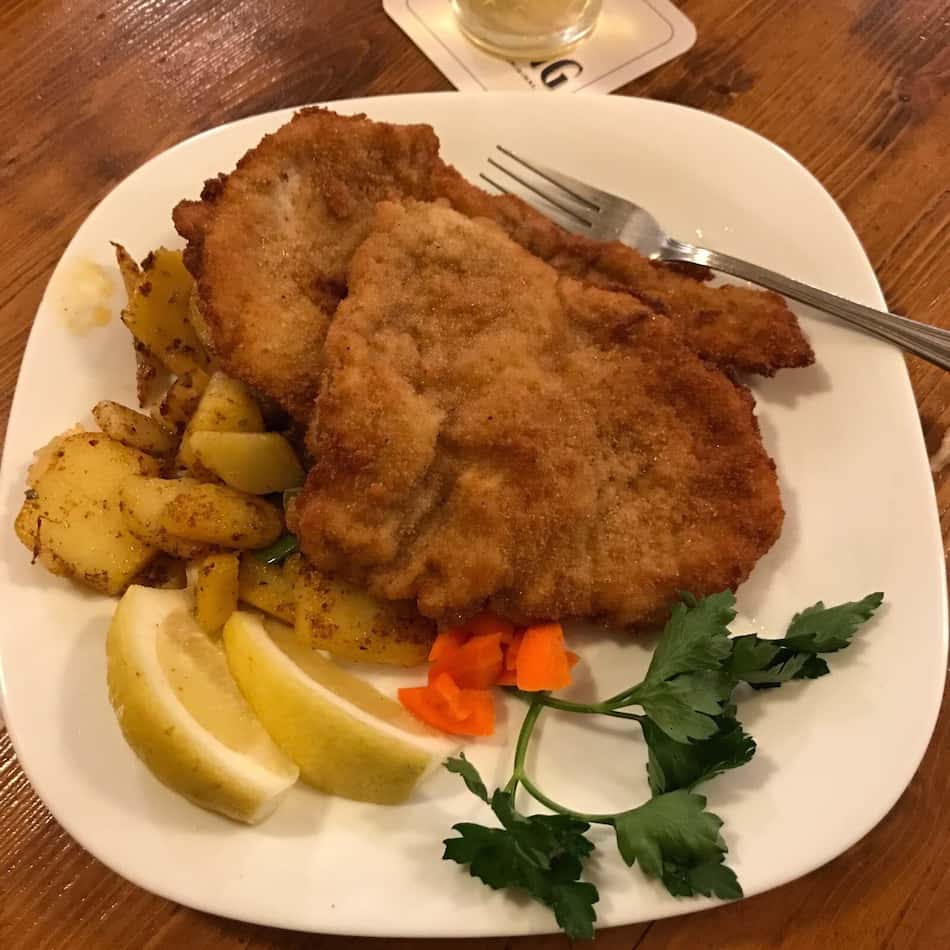 Trade Shows
If you're in an industry that presents at, or attends, trade shows, you'll know what I mean when I say the word "boondoggle". Aside from the fact that we see new watches in the flesh as press (everyone else sees them on Instagram, brand press releases, or in articles whether the writer attends or not), Baselworld is like a lot of trade shows in that it brings people together in one locale to booze, schmooze, and kiss the caboose (like that rhyme?). The reality, if you speak to most brands, is that very little business is done there – especially for the large volume, higher end brands. Gone are the days where the order books come out and John Doe & Son Jewelers of Little Rock, Arkansas (est'd 1924) order one of those and two of those. Sure, orders happen, but most say that they simply don't need Baselworld to make or break their year (the fact that brands release watches throughout the year make this fairly obvious). Instead, it becomes an event to entertain distributors, jewelers, press, and some other VIP's and it was clearly a very expensive one for The Swatch Group that was likely yielding very little. Also, if you're a big brand that goes to a trade show, I'd bet that discussions have existed for 5+ years on whether to attend or not, but the choice to go was often centered on "we can't be the first to go" or "would people think we are in trouble if we pull out" type reasons to stay. The Swatch Group taking a leave while the industry is healthy makes for smart timing in my opinion.
I'll bring up another point about trade fairs and it relates to the word "allocation". When you're a large company such as The Swatch Group, each brand likely has to pay something towards an event like Baselworld and one could guess that Omega was footing the largest part of the bill. Heck, the brand size and real estate of the booth alone make this a fairly easy guess. While I've not spoken with any of The Swatch Group brand leaders, I can imagine that each brand had some very pointed thoughts on what they'd rather be doing with the Baselworld allocation in order to promote and win new sales.   My bet is that most felt that tailored events could be far more geographically wise, less expensive, more numerous, and more impactful when directed to key markets, buyers, collectors, and the like. Hell, consumer outreach has never been so close with various social media forums and yet the industry has remained tied to a very formal, scheduled format in Baselworld to show off its newest wares. In its current format, Baselworld is simply just too limited in reach, location, and flexibility. In a weird way, it's a lot like print magazines for watches versus online publications – would you really want to read this in 1-2 months?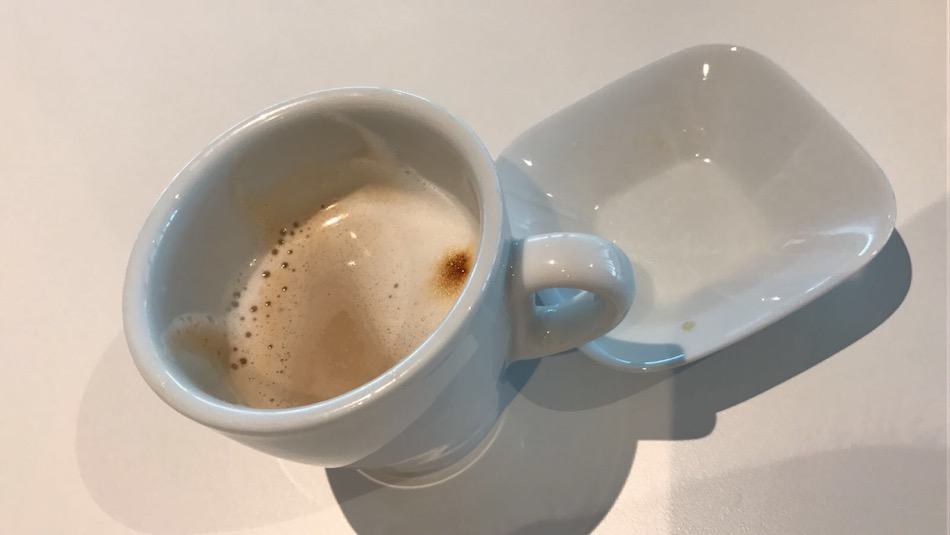 What Will Baselworld Do?
Now, stepping away from The Swatch Group and returning to what's left of Baselworld, I'd say that the show management has a hell of a lot of work to do when returning from Summer break. They need to rip the band-aid off of what remains of the show and do something truly different and something truly attractive. Yes, Baselworld has Rolex, they have LVMH, Patek, Breitling (for now), Seiko, Citizen, and a large number of smaller brands. But, when a big dog like The Swatch Group goes, it becomes a lot easier for others to state that they no longer need to stay – especially if the Swatch Group does something bespoke such as, say, host events at their new HQ. I don't know how Baselworld will react, but doing something like moving in small brands to the main floor at bargain rates would surprise me. It would tick off the remaining big boys and I'm not sure if the show would pay for itself. Somehow, the organizers need to make the show more welcoming, more hands-on, and more appealing to the swath of collectors with money who use Instagram as their main line of communicating.
Baselworld has always been a bit slow to move and integrate lovers of watches with the formal press release format, invite-only cocktail affairs that must end by x:00 each evening, etc. However, it needs to become more welcoming. Discussion panels, opinion discussions from the industry and journalists alike would be welcome. Frankly, anything to up the interaction level between brands, current and potential customers would be a real positive. As Robert-Jan and Gerard stated, I am also looking forward to going to Baselworld. Despite the elimination of our annual show-opening visit to Omega, I am still really looking forward to seeing the remaining brands (well, those that will "find the time" to meet with us) and what they'll have to offer. What I really don't want Baselworld 2019 to become is a weeklong story about how small, quiet, and sad it has become. So, get to work show organizers and innovate!