Dubai Watch Week – A New Standard Has Been Set
We were invited to come to the Dubai Watch Week and after a short discussion, Balazs and I decided to go and see what it is all about. Dubai Watch Week has been going on for a couple of years, and this year for the first time in a completely different setting (according to them).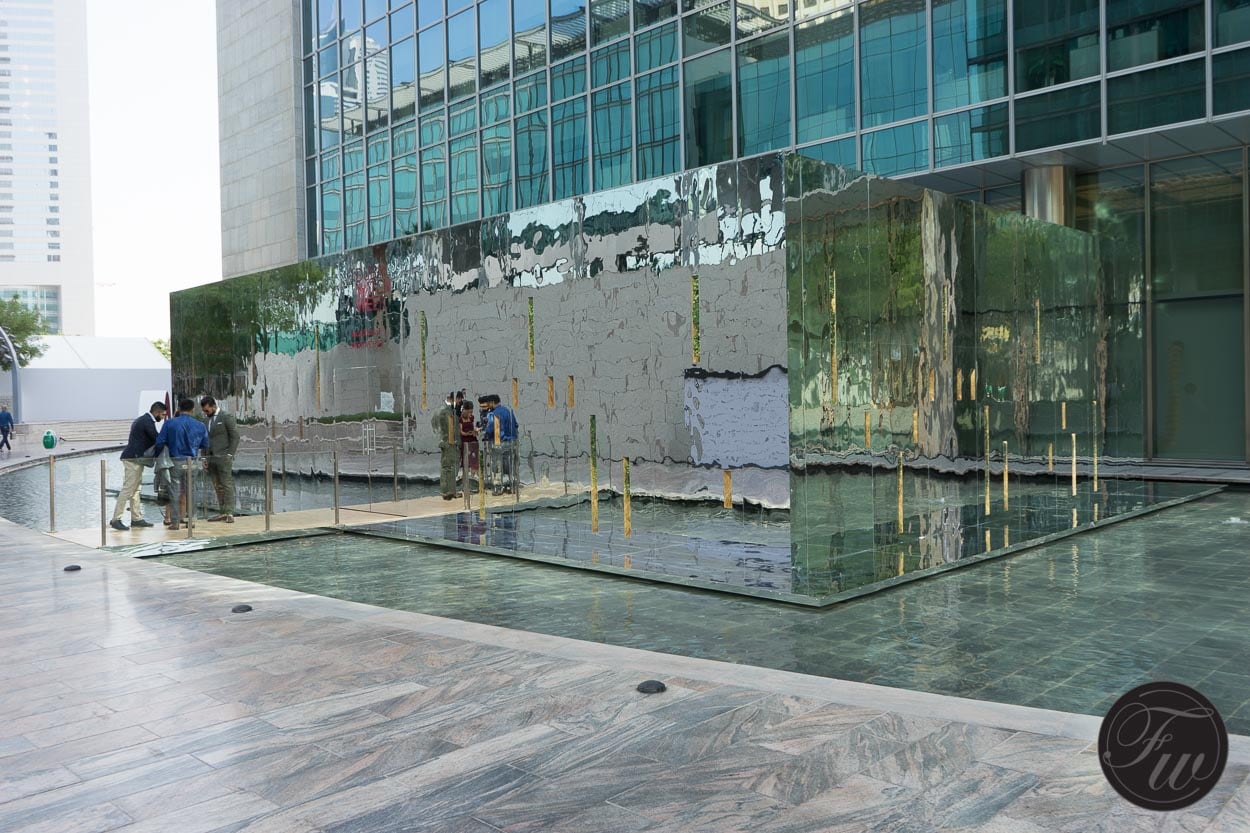 The Ahmed Seddiqi & Sons retailer in Dubai organizes Dubai Watch Week. A family owned business that is well-known in the region, and who carry an amazing number of brands. From big & affordable names to the likes of MB&F, F.P. Journe, Patek Philippe and other independent haute horlogerie names. Although you would think so, the stated aim of Dubai Watch Week is not to sell these watches or explicitly do more business during this event. No, it is about creating awareness for nice and interesting watches, the watch industry and – of course – Dubai.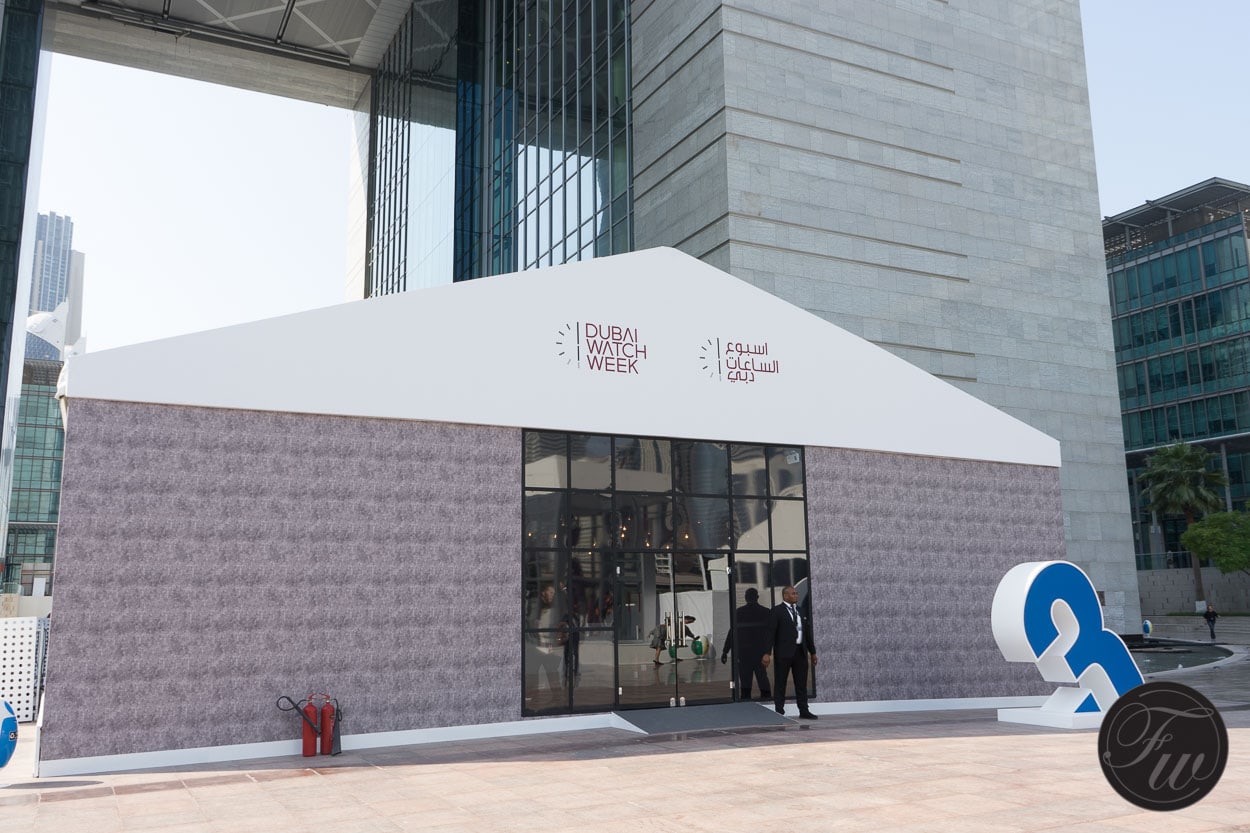 The Dubai International Finance Center is in the heart of Dubai, surrounded by hotels like the Ritz-Carlton and Four Seasons. Dubai Watch Week was held from November 16th till November 20th. Located in over a dozen temporary air-conditioned 'tents' (where the word "tent" does not really do justice to the constructions), over 30 exhibiting brands could be found in two of them, and the rest were used for panel talks, press conferences, a Christie's exhibition, a Fondation de la Haute Horlogerie exhibition and a wonderful restaurant. It was also interesting to see brands that are not carried by the Seddiqi boutiques, displayed amongst the 30 exhibitors. Brands like Voutilainen, Grönefeld and Armin Strom. The bold mix of big brands like TAG Heuer, Baume et Mercier and IWC as well as those small independent brands as Singer Reimagined, Laurent Ferrier and FP Journe for example, made it a very interesting exhibition of brands for all types of customers. However, as a watch journalist, most watches showcased were pieces that we already saw during their introduction in either Geneva or Basel.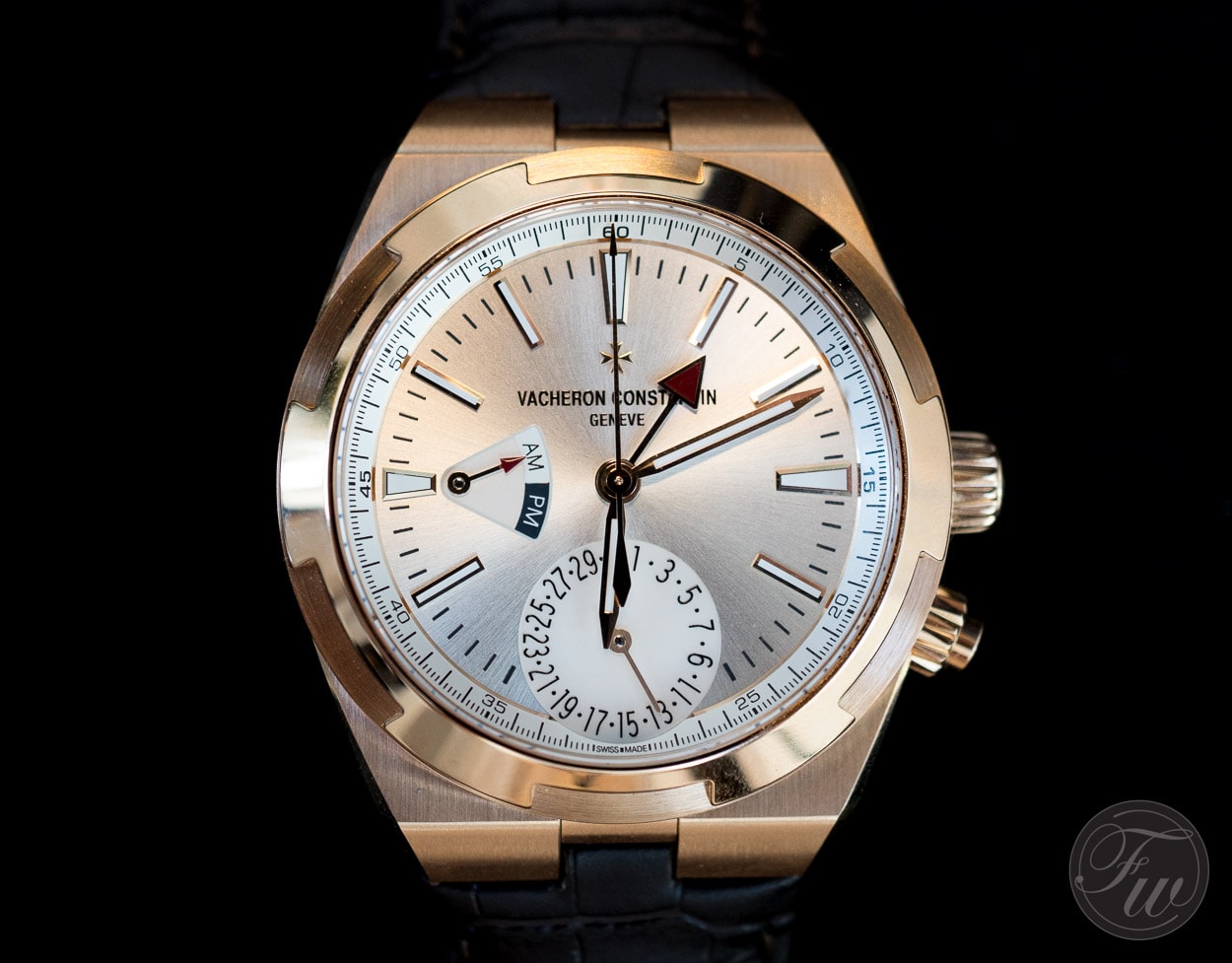 Still it is fun to have a closer look at some of them, especially those you don't see very often, but for us, the main attractions were the discussion panels and timepiece presentations (Vacheron Constantin introduced their new Overseas Dual Time and Audemars Piguet showed us the new Millenary models). The Seddiqi family led the discussion panels as well as brand owners (or their representatives), Christie's spokespeople, and some members of the media. Dubai Watch Week invited a great deal of media; I would say mainly on-line media, including so-called "influencers" (even though I personally don't like the word). It was great to see some familiar faces, and to hear their experiences about the Dubai Watch Week. Some of the media were even involved in the discussion panels as moderators, and sometimes on panels.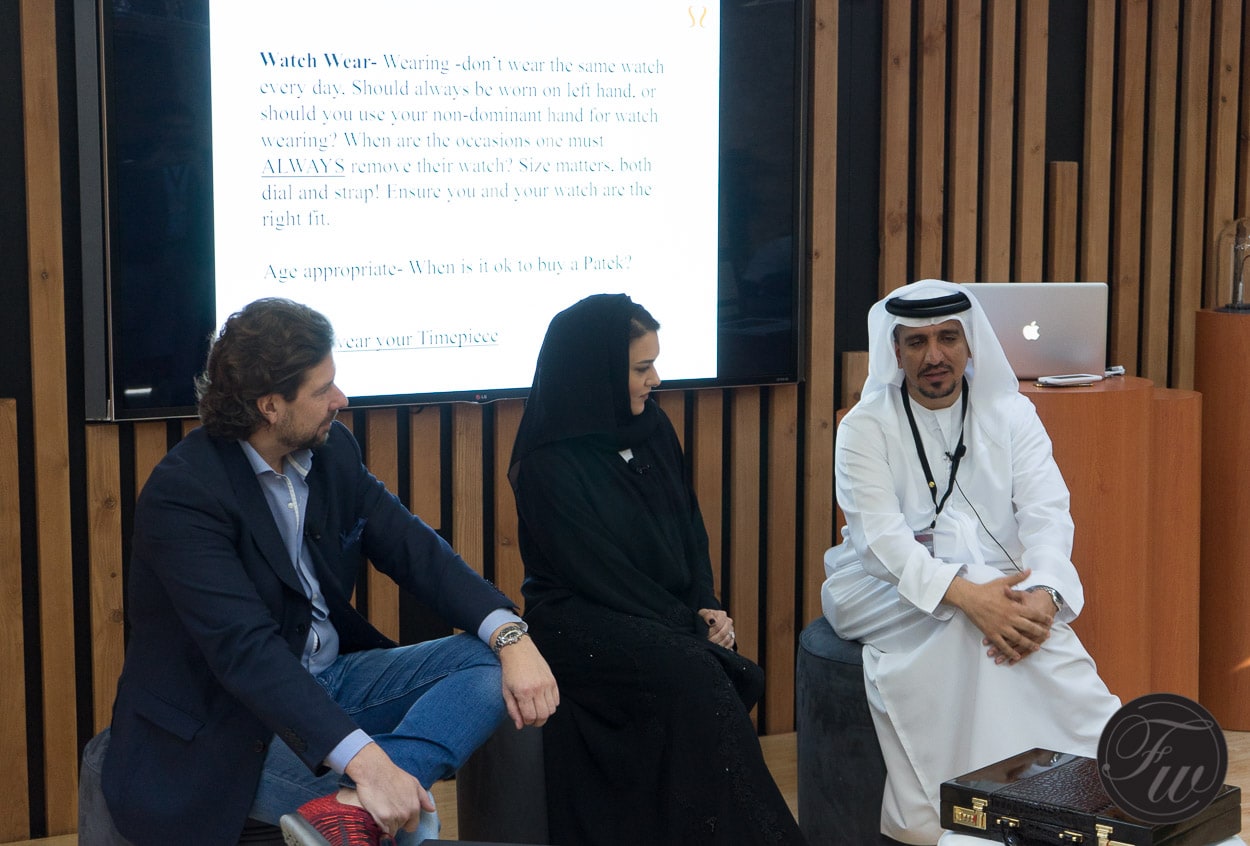 There were some great topics discussed. I especially enjoyed the forum about "Icons and Classics". A topic where the panel discussed what makes a watch an icon and which watches could become icons in the future. It was interesting to hear that one of the panel members said that the JLC Reverso could become an icon in the future. (I would say it is already an icon!) So many people, so many opinions expressed.
That being said, in my opinion, this discussion could use more depth; perhaps next time inviting collectors on the stage.. Another interesting forum was about the independents. ("Unique voices in the industry"), where Pascal Raffy from the House of Bovet, Pascal Ravessoud (FHH), F.P. Journe (the non-English speaking legendary watchmaker) and Theo Staub (chairman of Moritz Grossmann) gave their views and opinions on the importance of the independent watchmaking industry. I will touch on these topics (and a couple more) in a few in-depth articles in the near future.
Another interesting educational program was the watchmaking masterclass (with David Candaux) and engraving masterclass (with Aires Sergio from the House of Bovet). Balazs and I took the watchmaking masterclass and it was a fascinating experience to work on a few different movements.
In the evenings, some brands organized great cocktail (& cigar) events in the Four Seasons and other places that were fun to attend. It was well organized and you could attend about everything you want. Unlike SIHH or BaselWorld, where most things are done by personal invitation. Here, you just signed-up and off you went.
I would say that Dubai Watch Week was a very interesting experience. Not only can you find a mix of independent watchmaking brands and large brands showcasing their collections, you were also able to participate in watchmaking and engraving classes for example. The panel discussions and forums lead by certain key opinion leaders in the industry have been most interesting, these actually position the Dubai Watch Week on a more intellectual level than the commercial based Geneva and BaselWorld exhibitions.
I am not exaggerating when I say that Dubai Watch Week basically sets new standards for watch exhibitions. In my opinion there's no need to have a focus on two watch shows (Geneva and Basel) only when it comes to new releases, some brands might even feel that their novelties are "snowed under" by some of the releases by other [major] brands. Furthermore, as written above, the panel discussions and presentations are really a very interesting addition to the event. In the past, this was also done in Basel (I spoke with Gerard and he told me he had already done a talk on e-commerce for watches back in 2000 in Basel World. And it is still a 'hot topic' today, can you imagine?).
However, Basel and SIHH are mainly addressing retailers. Some brands are heavily-dependent on these shows to get their watches to the clients. This was not the case with Dubai Watch Week, there was no real commercial interest for the Seddiqi family. And that showed. Perhaps not a very fair comparison to Geneva and Basel, but Dubai Watch Week proved that there is room (and demand) for a more intellectual approach from the watch industry. The only small criticism I have towards the Dubai Watch Week is that we saw the same people from the industry and media over and over again during the panel discussions. I think next time it would be more interesting to add more names to the various panel discussions.
This was, I believe, the 3rd Dubai Watch Week and for now the last one. In 2020, during the Dubai Expo, there will be a new edition of this – I would say – perfect watch event for media and consumers. I am looking forward to that one and feel actually sad there won't be one next year. It was a great ride and I came back with a lot of new impressions, ideas and topics on horology. Thank you Dubai Watch Week!
More information via Dubai Watch Week online.