Vacheron Constantin Overseas Dual Time – Pre-SIHH 2018 Release
I have to admit I am not a fan of doing pre-SIHH or pre-BaselWorld releases. However, I also understand that during some of the other shows, like SalonQP, or in this case the Dubai Watch Week, you need to have something to tease the customers with. Some pre-SIHH or pre-BaselWorld novelties are shown in a smaller group, mainly press only, I assume also to monitor their responses. While that is a good thing, it does take away a bit of the ooh and aah effect during the official launch dates.
Whatever the reason is for a brand to come up with a pre-SIHH/BaselWorld release, Vacheron Constantin decided now is the time to show us this new Overseas Dual Time.
Let's have a closer look.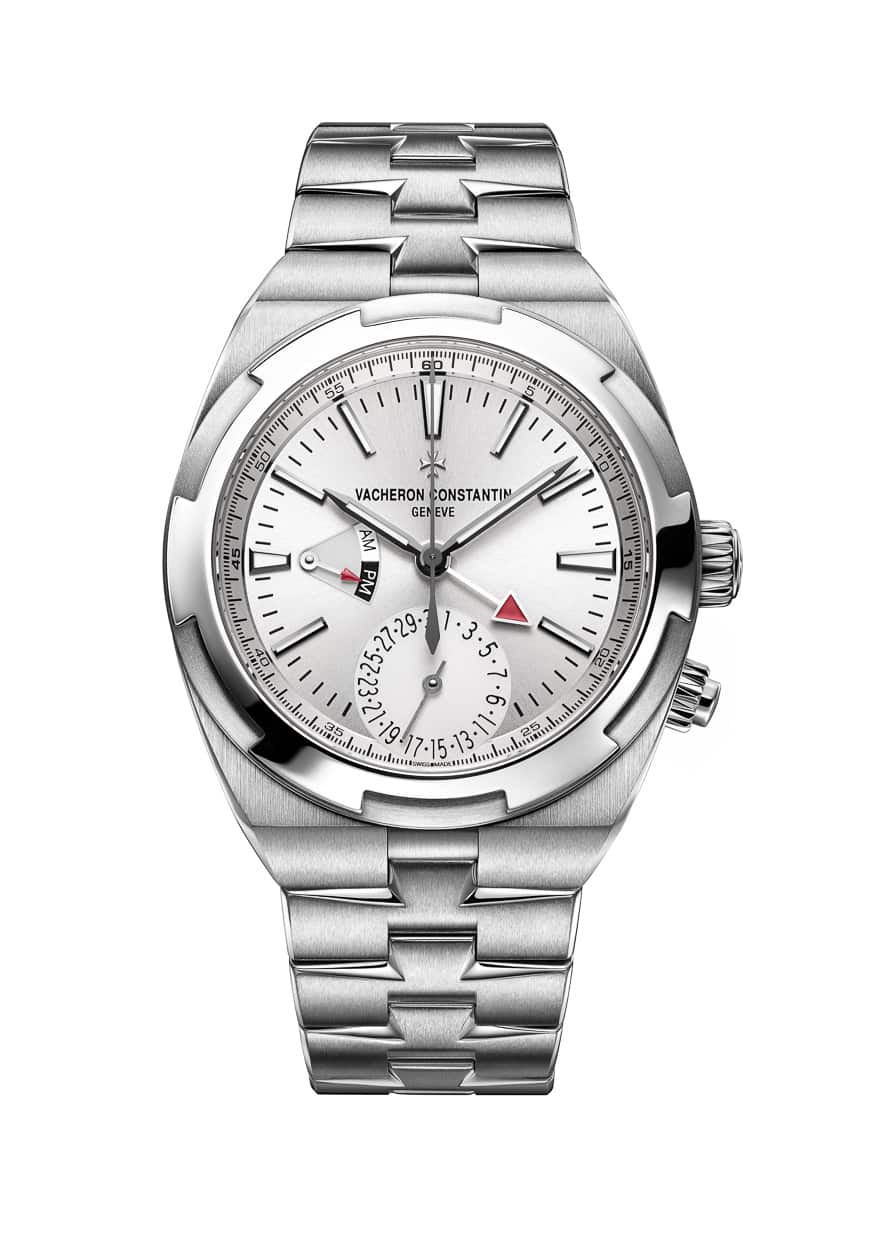 Vacheron Constantin Overseas Dual Time
I love the design of the Overseas, so when I see a new release in this collection I am already happy. This time, Vacheron Constantin comes with their Overseas Dual Time. A new model, as there already was a Vacheron Constantin Overseas Dual Time. The new version is a bit more easy on the eyes if I may say so. Although the previous model wasn't bad looking either, the dial had a lot of information on there, including a power reserve indicator. That last function disappeared from the dial. Also, the previous model had a sub dial for a second time zone indication. That also disappeared and made place for 'just' an extra centralized hour hand. You could say that the dial matured a bit and becomes softer on the eyes. However, all relevant information is still displayed, but in cleaner way. The dial has become less cluttered.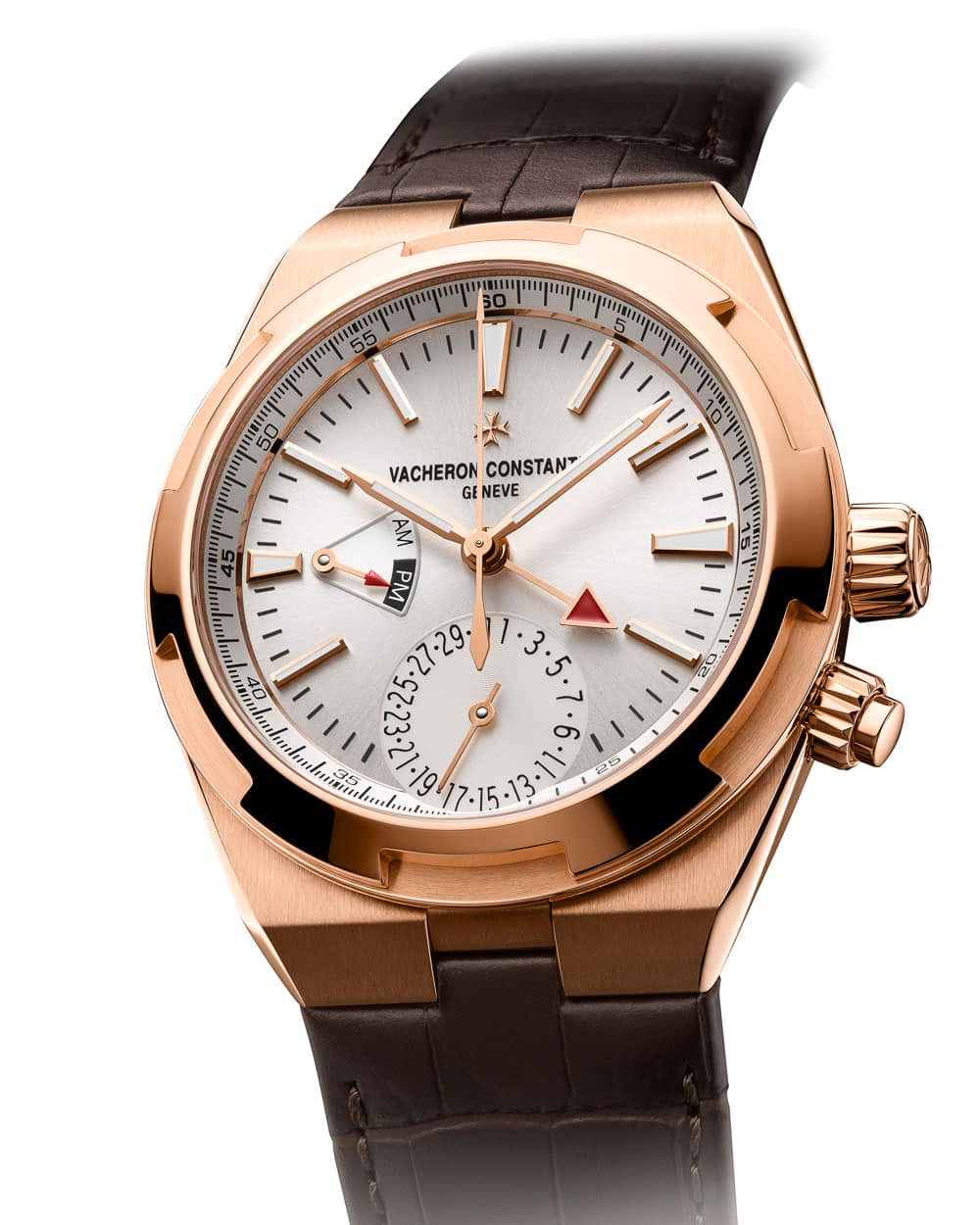 For this new Vacheron Constantin Overseas Dual Time, the Geneva company developed an in-house movement, caliber 5110 DT (Dual Time). An automatic winding movement that's just 6mm thick and consists of 234 components.  This caliber 5110 DT has a power reserve of 60 hours and a very nice 22K gold rotor. To be honest, I never got the power reserve indicator on an automatic watch, so I am not very sad that it has been removed from the Overseas Dual Time.
The watch itself, available in gold and in stainless steel, shrunk a bit from 42mm to 41mm. Not that much of a difference you would say, but 41mm is perhaps big enough. Even though I have fairly large wrist, I keep finding myself getting back to prefer watches of 42mm and below. A watch should be comfortable on the wrist and with watches that have a larger size than this, I noticed that I will take them off as soon as I get home from work for example. Just because they aren't comfortable on the wrist.
The extra crown is used to set the second time zone. The AM/PM (day & night) indicator is synced with the home time. The date at 6 o'clock is synced by local time, set by a pusher. A very easy to use watch for people who travel through different time zones, or do business in different time zones for example.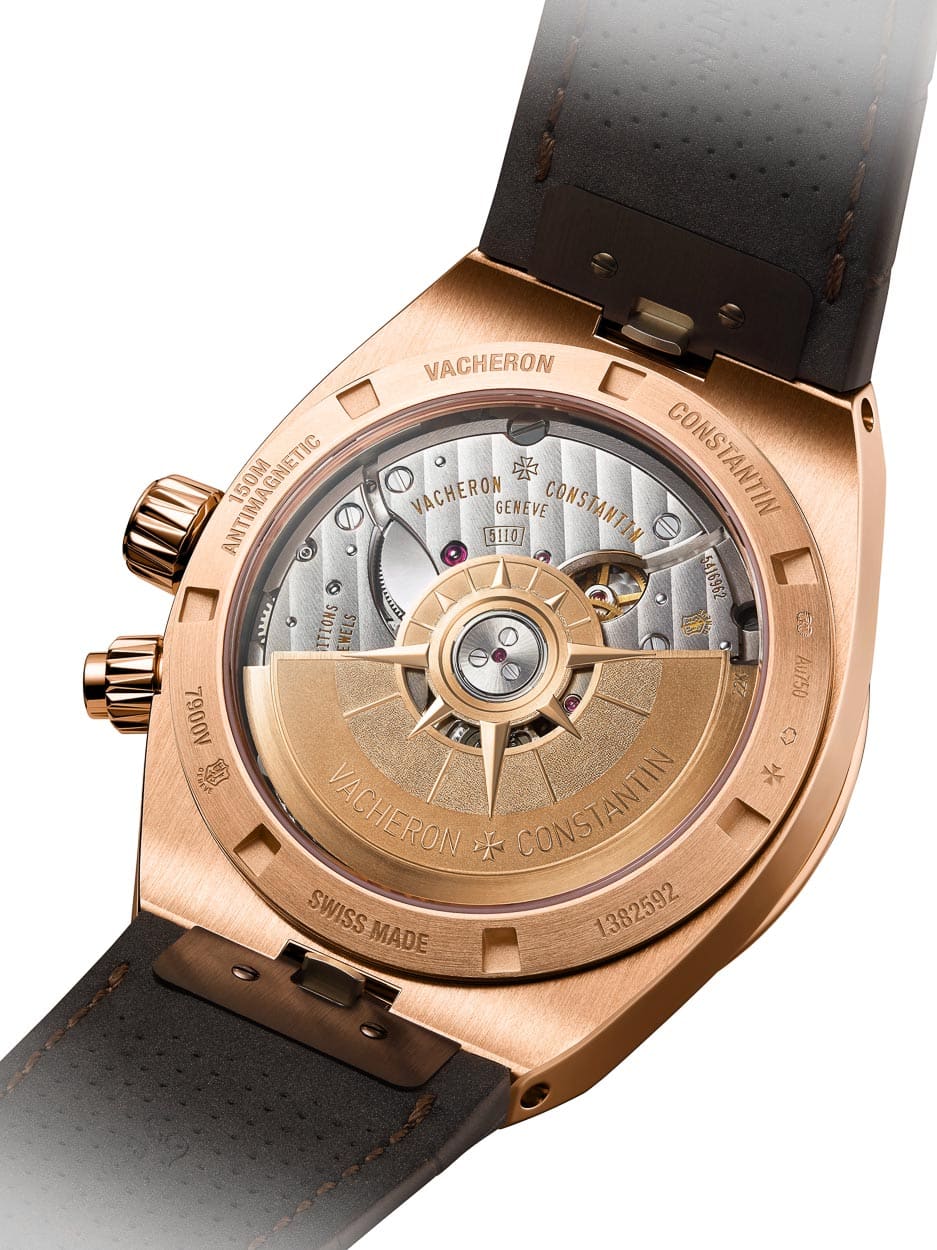 The stainless steel version (reference 7900V/110A) will be offered with three strap choices. A stainless steel bracelet, a leather strap and a rubber strap. The rubber and leather strap will be using a triple-blade folding clasp with pushers. Also, the stainless models come in a silver dial or with a blue dial. The gold version of the Overseas Dual Time (reference 7900V/000R) has a pink gold 5N case and comes with a leather strap and the rubber strap. With a matching 18ct triple-folding clasp, of course. The gold Overseas Dual Time will only be available with a silver-toned lacquered dial with sunburst effect.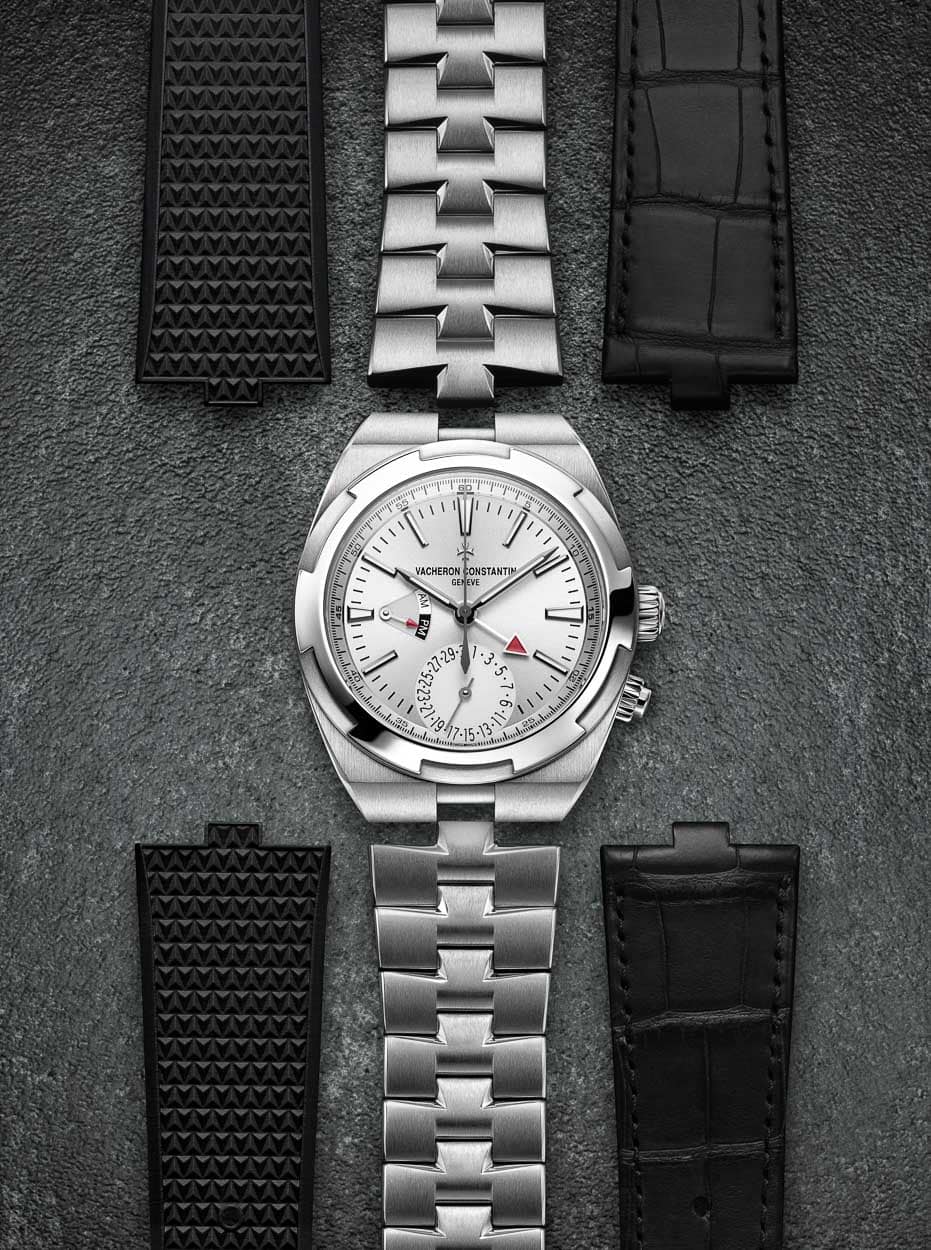 I am very much looking forward to see this watch in the flesh and give it a try. The Vacheron Constantin Overseas is some times a bit of an underdog compared to the Royal Oak and Nautilus, but some times it is nice to support the underdog. For all three models something can be said, and it boils down to personal taste in the end, but the Overseas Dual Time definitely speaks for me based on the pre-SIHH 2018 press release that I have received. I will impatiently wait.