What Is An In-House Movement, And Does It Matter To You?
The difference between in-house, proprietary, and third-party movements
Whether a movement is in-house, proprietary, or supplied by a third party often results in heated discussions amongst watch enthusiasts. Is an in-house movement "better" than a third-party movement, and can a brand really call a movement "in-house" if it doesn't produce it on-site? In this article, I will touch upon all these topics and try to shed a bit of light on this often-murky subject. And of course, it will also be a tad opinionated.
When I first got into watches in the mid-1990s, I loved looking at the mechanism that made the watch tick (or sweep). Whether that was a Swatch Automatic or an A. Lange & Söhne Lange 1 didn't matter. Of course, the difference between those was immediately obvious, but any mechanical movement had a "soul" as opposed to a cheap quartz movement. I think that it's the fascination for the movement's tiny gears, wheels, and springs that makes you (or me) a watch enthusiast rather than someone who just buys a nice watch. And let's not forget about the sound that a mechanical watch makes when you hold it next to your ear. The "twinkling" sound you'll hear underlines the craftsmanship that went into the watch. When a mechanical watch doesn't have a display back exposing the movement, at least you can listen to it.
That time when only a few brands were using in-house movements
In the 1990s, whether a brand used in-house movements or not wasn't really a topic of much concern. Rolex was still using Zenith movements for the Daytona, Omega was using ETA 2892-A2 movements for the hot-selling Seamaster 300M and Constellation '95, and Breitling and IWC were also using ETA calibers for most of their watches. No one cared, including me. You'd also see that IWC used JLC movements, and  Audemars Piguet did too, along with Dubois-Dépraz modules for its chronographs. In AP's case, this practice continued for a long time after as well.
There were only a few companies that were considered true manufactures — Zenith, Breguet, Jaeger-LeCoultre, Rolex, Patek Philippe, Seiko, and a few others. And as I said, even some of those brands also used movements from other companies. Even Patek Philippe used Lémania for its chronographs, some based on the same ones Omega used for the Speedmaster. A movement was considered to be in-house when the brand developed and manufactured the caliber itself. The sourcing of certain parts for the in-house movement, like the hairsprings, doesn't alter that definition much, in my opinion. But here already, you will find that some watch enthusiasts think differently, and the definition is already shifting.
Brands moving away from in-house movements
Anyway, in the decades before, a lot of brands developed and manufactured their own movements. Sometimes they did so as part of a consortium (think the Calibre 11 by Heuer/Breitling/Hamilton-Büren, the quartz Beta 21 by a high number of Swiss brands, or the JLC 920 co-developed and used by Patek Philippe, Audemars Piguet, and Vacheron Constantin).
Omega was famous for the copper-colored movements that the brand used up till the 1970s. Longines had its famous 13ZN chronograph movement and high-beat caliber already in 1959. Even Oris had its popular calibers 601 and 652. But these are all examples of brands that stopped developing their own movements during and after the Quartz Crisis in the 1970s.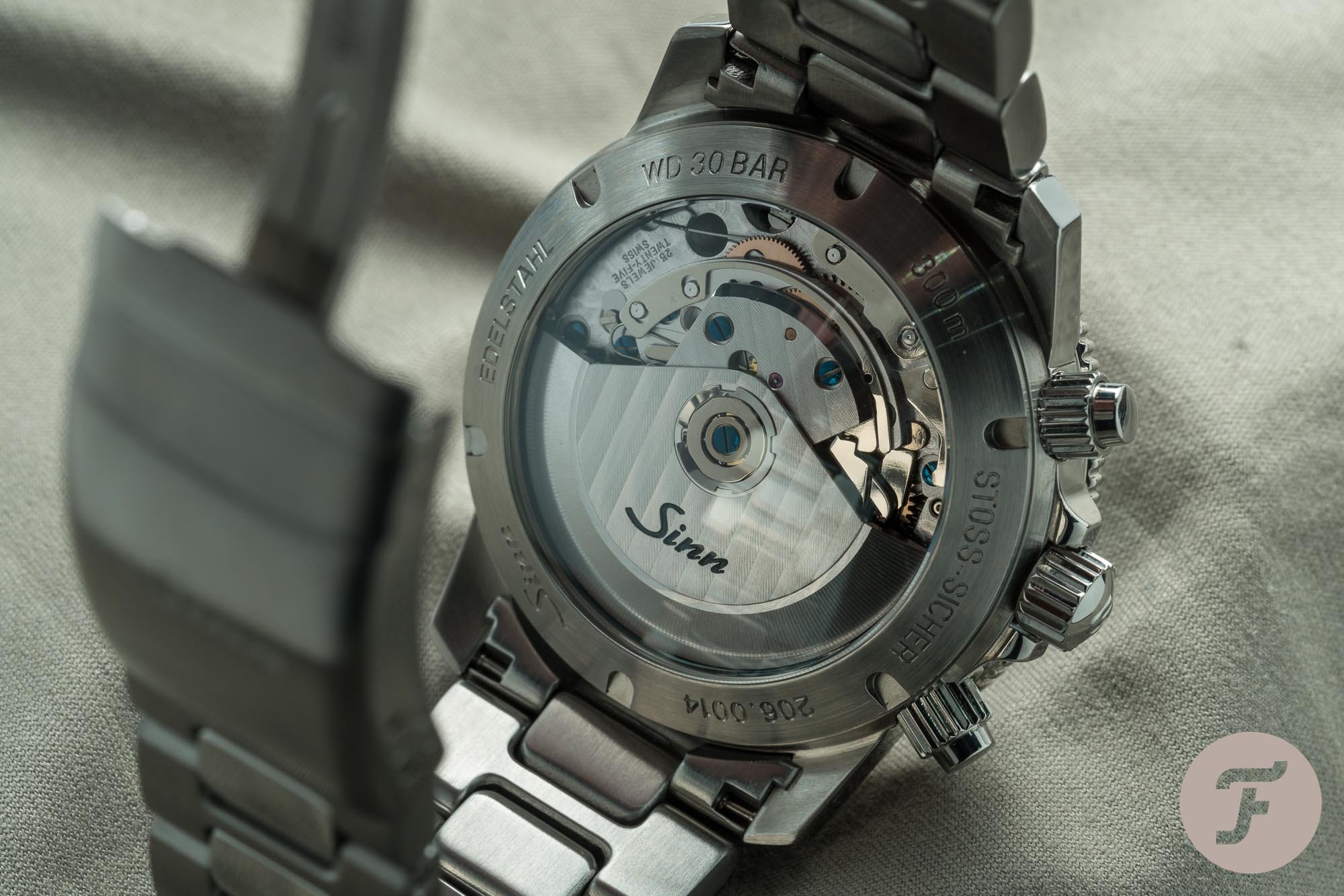 Sourcing movements is an age-old practice
The crisis hit hard, and many brands ceased to exist. Those who were able to survive stopped producing in-house movements to cut costs and started using ébauche movements instead. But even before that, movement companies like Valjoux, Lémania, Venus, Landeron, F. Piguet, and others already provided their calibers to brands like Patek Philippe, Breguet, Rolex, Omega, Breitling, Heuer, and so on.
Some of these movement companies still exist, albeit as a part of the Swatch Group. For example, ETA, which started as part of Eterna, became part of the Swatch Group in the 1980s. Valjoux, F. Piguet, and Lémania all became part of the Swatch Group as well. Swatch Group provided some of these movements to many watch brands, including those outside the group (IWC, Panerai, Breitling, Patek Philippe, Audemars Piguet, TAG Heuer, and others). It doesn't mean these companies exclusively used ETA, Unitas, Valjoux, F. Piguet, or Lémania movements, but some of their watches certainly housed these calibers.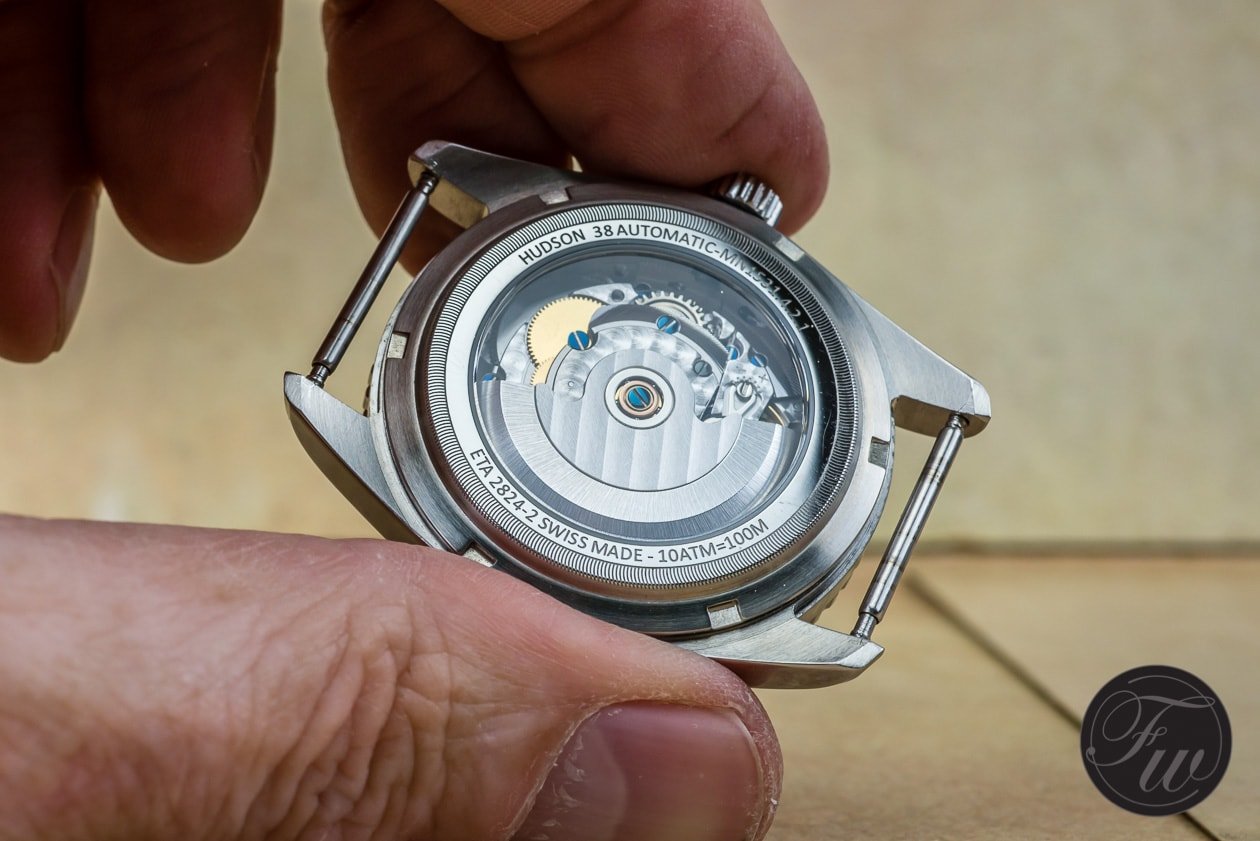 Especially when it concerned specific complications — such as chronograph movements from Valjoux, F. Piguet, and Lémania — some of the high-end brands would rely on these calibers. But you must also understand that the execution of these movements varied depending on the brand using them. A Patek using a Lémania chronograph movement, for example, was something completely different from a Breitling using one. As this would be a whole other topic on its own, I will leave it at that for now. Just be aware, however, that the different brands using these movements had their own requirements, specifications, and levels of finishing for them.
Always a manufacture
Let me also quickly add that brands like Zenith, Jaeger-LeCoultre, Patek Philippe, and Rolex never stopped developing their own movements. And as written above, some of them also made their calibers available to other brands. A good example is the El Primero chronograph movement from Zenith, which could be found in watches from Ebel, Movado, Rolex, TAG Heuer, Panerai, and so on.
ETA wanted to stop delivery
Watch brands having their own movements suddenly became more important in the early 2000s. Swatch Group CEO at the time, Nicolas G. Hayek Sr., announced in 2002 that the group would stop supplying ETA movements to external entities. Although the Swiss Competition Commission ordered the Swatch Group to continue delivering ébauches to companies outside the group, Hayek's initial statement was a wake-up call to many brands. After getting complaints from watch brands outside the Swatch Group on his statement, he added that it would be much healthier for the Swiss watch industry if watch companies started to invest in developing and producing their own movements rather than just relying on one major supplier.
It was a fair point, but it also meant those watch companies needed to invest heavily into something they had outsourced for a long time. Some of these brands had never even produced their own movements in the first place. But companies like Sellita, which had been mainly working for ETA as an assembly partner until 2003, also got an amazing boost. Sellita started to produce movements based on ETA calibers with expired patents, such as the ETA 2824 or the famous ETA/Valjoux 7750. Watch brands that previously depended heavily on ETA then started to use Sellita movements. Think of Oris, TAG Heuer, IWC, and Hublot. But smaller, independent (micro) brands also had the opportunity to source movements without having to depend on ETA. Other companies supplying movements are (among others) Soprod, Vaucher, TMI (Seiko), and Miyota (Citizen).
Other brands begin developing in-house movements
Brands like Breitling, IWC, and Panerai, started to develop their own movements, becoming true manufactures once more. Breitling developed its B01 chronograph movement, for example. The interesting part is that Breitling doesn't keep the movement to itself; Tudor also uses the B01 movement as a base for its chronographs. And speaking of Tudor, when the brand really burst back onto the scene in 2012, its watches still utilized ETA movements. Today, however, you will find them using in-house movements… And here is where we hit a nerve with some watch enthusiasts.
Are they really "in-house"? Tudor uses Kenissi, another recent movement producer. Tudor, however, actually founded Kenissi and is still one of its major shareholders. Breitling (which is not a shareholder of Kenissi, though former Breitling employee Jean-Paul Girardin manages the company) and Chanel (a 20% shareholder) also use some Kenissi movements in their watches.
Brand-exclusive movements
Within the Swatch Group, some brands are also developing their own movements, such as Omega, Blancpain, Glashütte Original, and Breguet. When Omega started to use the Co-Axial escapement — an invention by George Daniels — in an ETA 2892-A2-based movement back in 1999, you could already see where the brand was heading. However, it wasn't until 2007 that Omega introduced its first modern in-house-developed movement. Caliber 8500 was also the first "in-house" Omega movement that had fully adopted the Co-Axial technology as George Daniels designed it.
Longines
Perhaps an even more interesting addition to this topic is Longines. When the brand became part of SMH (the predecessor of Swatch Group) in 1983, it put a halt to the development and production of movements. Recently, however, Longines started to use movements that ETA produces exclusively for its watches. Longines also takes part in the development, though, and even has a dedicated floor inside one of the ETA production facilities. These exclusively produced ETA movements also have specific requirements or functionality. As such, they're not the same ETA movements that you find in watches from other Swatch Group brands. Do these qualify as in-house movements? Is it comparable to Tudor using movements developed and manufactured by Kenissi? The main difference is that Tudor is a shareholder of Kenissi. Longines is simply a part of the Swatch Group, which also owns ETA, and Longines is not an ETA shareholder.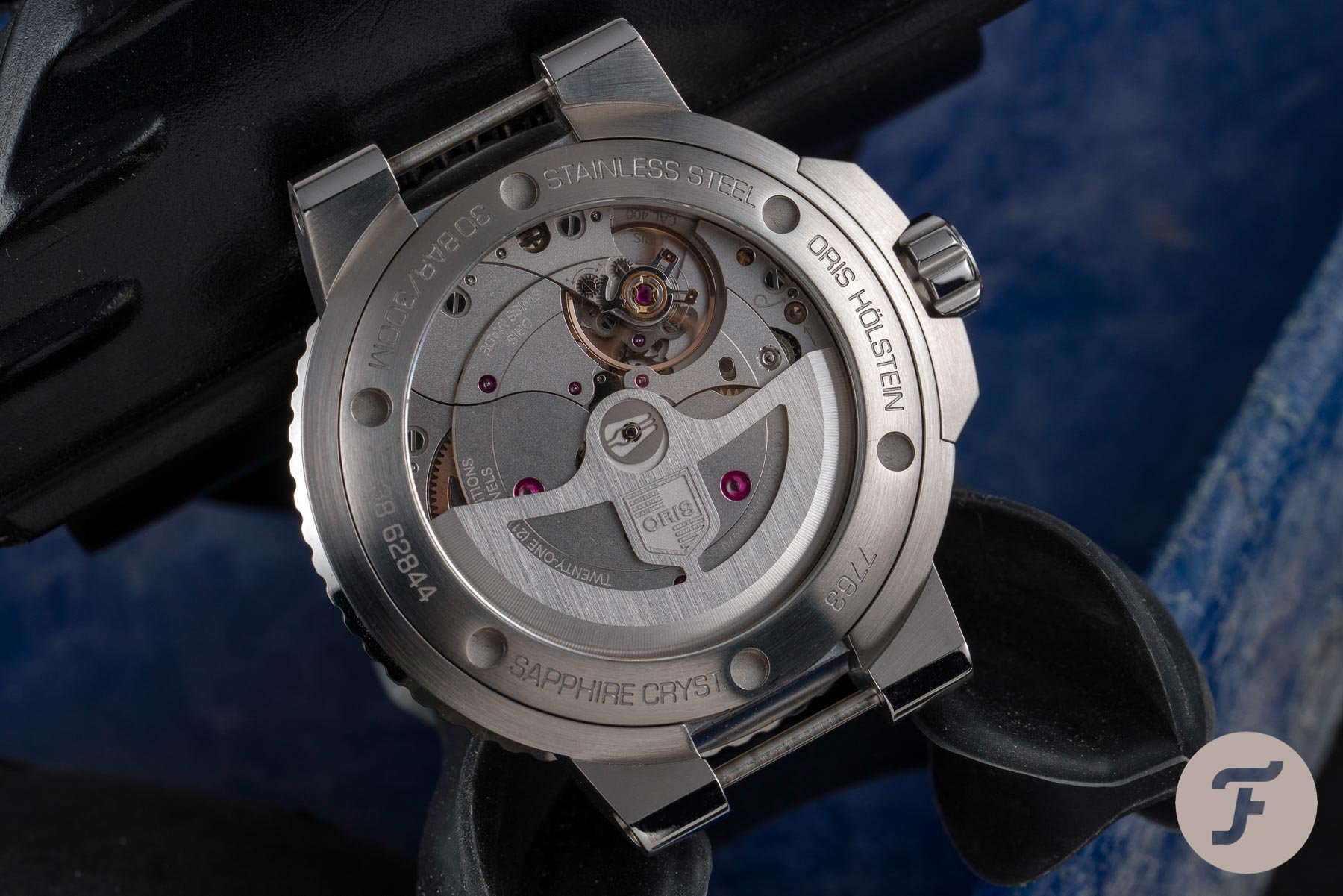 Oris
And then there's Oris, for example. Along with using Sellita calibers, the brand also has several movements that it considers to be in-house, including the recently introduced Calibre 400. This movement is developed in-house but produced by a third party that remains undisclosed by Oris. As such, can you consider the Calibre 400 an "in-house" movement? People also refer to it as a "proprietary movement". Again, traditionally, it might not be regarded as an in-house movement, but when the development takes place in-house and it's exclusively produced for (in this case) Oris, apparently, that means it can be.
But then what do you call movements from brands like Grand Seiko and Zenith that do every single bit in-house? Can we say that an Oris movement is in-house developed, but not in-house produced? Does everything need to be done under the same roof, or at least a roof that is partly paid for by the brand? If we take the term "in-house" literally, I think the latter needs to be the case. The brand must carry out both R&D and production of the movement.
Is an in-house movement better than a third-party movement?
However, I think the main question is whether a movement that is developed and/or produced in-house is better than a third-party movement. And again, the definition of "better" is a topic for a whole separate discussion. Does it mean higher specifications, greater accuracy, nicer finishing, hand-engraving, or all these elements? Some brands like Grand Seiko, Jaeger-LeCoultre, Omega, Rolex, and Tudor do more extensive testing on their movements to make sure they are more accurate, more shock-resistant, and/or better protected against magnetism. I think that, in the end, the buyer must decide what's important in order to call movement X better than movement Y. The advantage of developing movements in-house is that the brand can decide which elements are important in order to adopt them. Brands that need to source movements from ETA, Sellita, Soprod, or other suppliers need to accept certain shortcomings in one field or the other.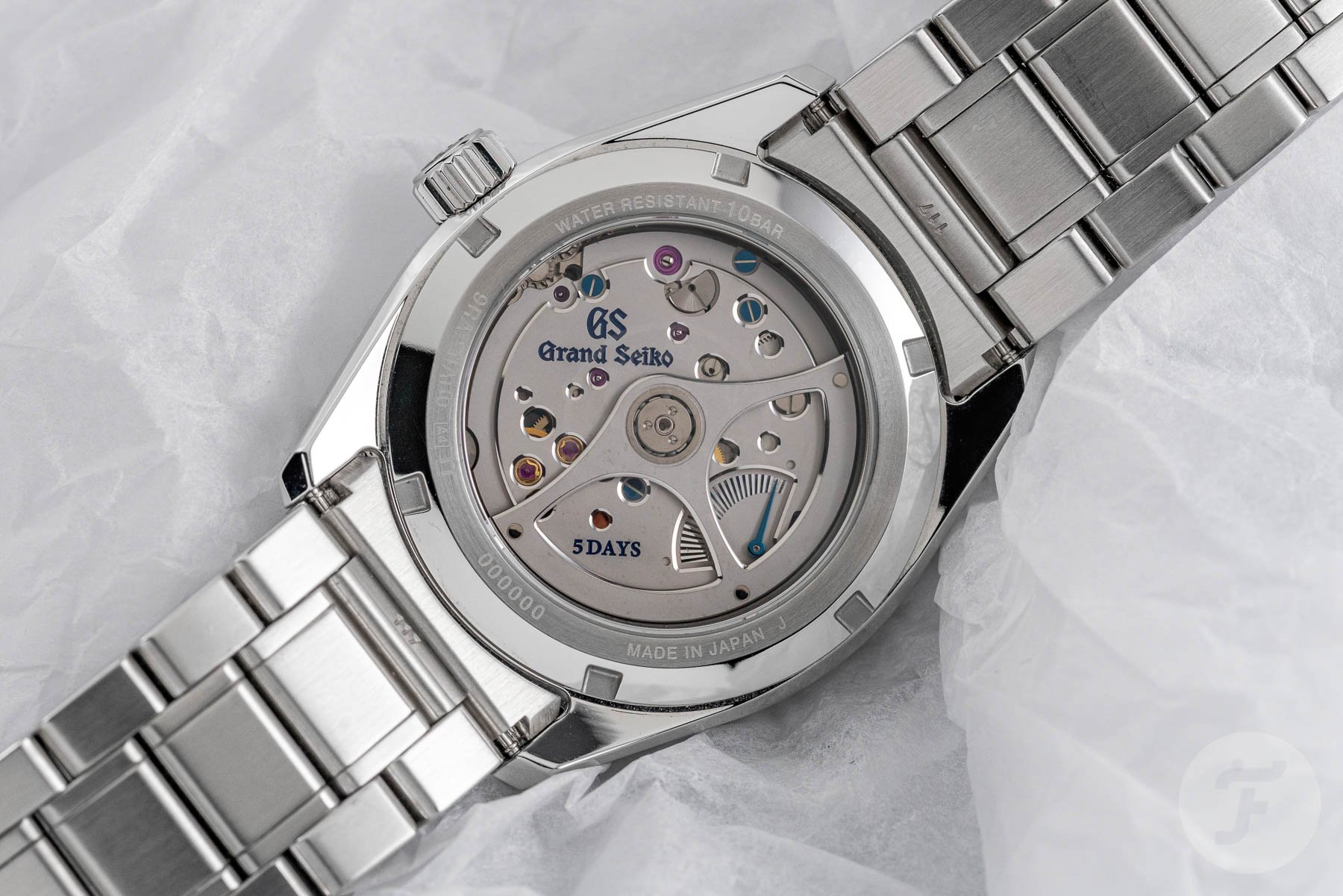 Grand Seiko
Another example that I can't afford to not mention is Grand Seiko. The development and production of all its movements — regardless of whether they're quartz, Spring Drive, or mechanical — takes place in-house. Even the quartz crystals needed for Grand Seiko's quartz and Spring Drive calibers are "grown" in-house. The hairsprings for the movements are also produced by Seiko.
It should be the quality that counts
In the end, the most important thing to me is the quality of the movement. I can truly enjoy a beautifully finished movement or a certain complication, but it needs to function properly and keep running. I don't care too much about accuracy, as I swap watches a few times per week. But if you have one or two watches you wear most of the time, they should not show too much deviation. You also don't want a movement that needs to be repaired or serviced too often. Although many praise the Lémania 5100 movement, for example, it wasn't a flawless one. But the same applies to certain in-house movements. Think of the Tudor GMT movement introduced in 2018, which had some problems with the date-change mechanism (word is, Tudor fixed it).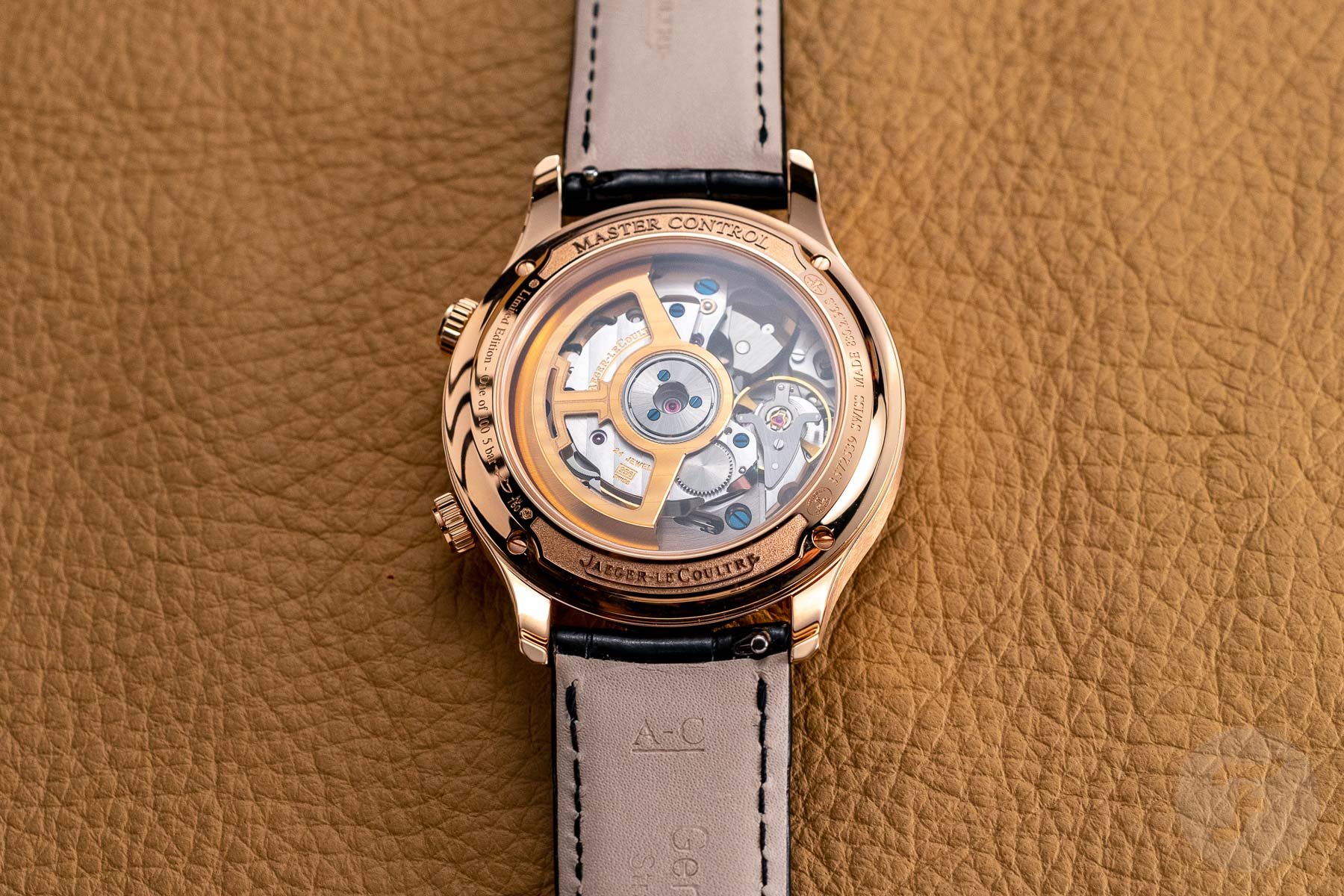 But how do you know upfront? With both in-house and third-party movements that have been on the market for a while, you will probably be able to find some feedback on them. But when a movement is new, there's no track record yet. Here, things like Omega and Tudor's Master Chronometer certification, JLC's 1000-hour Master Control standards, and Montblanc's Laboratory Test 500 will at least give you an indication. Also, some brands are very generous with their warranty program, with some even offering 5-8 years. That should also give you some reassurance.
What is important to you?
In short, for my own buying habits, I don't mind a watch not having an in-house movement, as long as it's a good one. I prefer a reliable ETA 2892-A2 over an in-house movement that has teething problems (pun intended) or worse. To me, reliability is more important than just the "in-house" label. Let me also add that at a certain price point, I also expect a certain level of craftsmanship.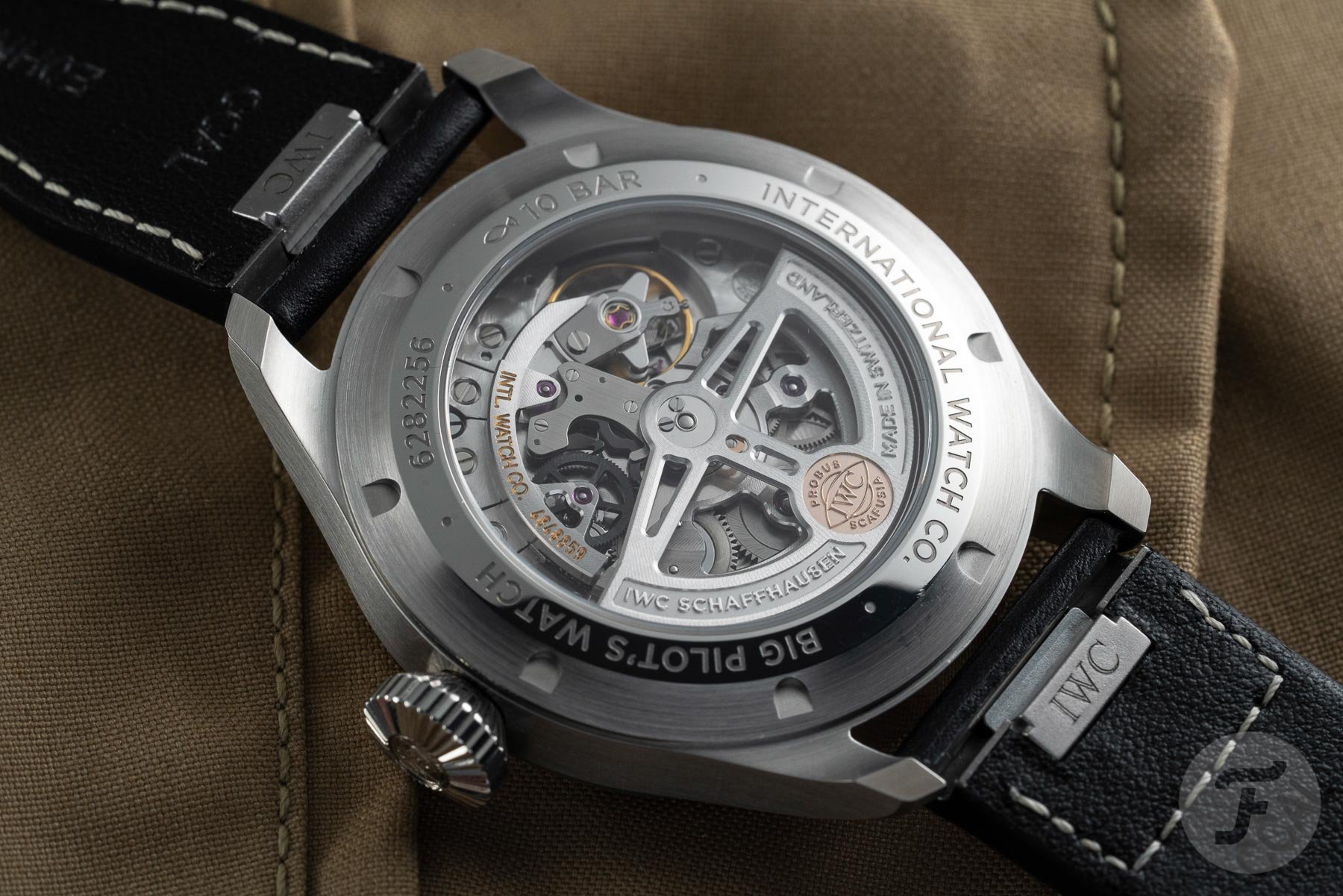 Is having an in-house movement important to you? Can it even be a dealbreaker if, let's say, a €10K watch does not have an in-house movement? Let us know in the comments below.