When A Former COMEX Diver And Rolex Ambassador Likes Your €396 Divers Watch…
...you must have done something very well
If a former Rolex ambassador and COMEX diver says about your watch, "I find it very beautiful, sober, and classy, and the diameter is perfect too," you have reason to be proud. This happened to Vincent, a 29-year-old watchmaker from France, who started his own brand (BND) to develop watches.
So, let's have a closer look at that watch that was praised by Théo Mavrostomos, who used to be an ambassador for the Rolex Sea-Dweller 16600 and holds the record for the deepest dive on November 20th, 1992 (701 meters). He worked for COMEX for 20 years and can be considered a diving legend.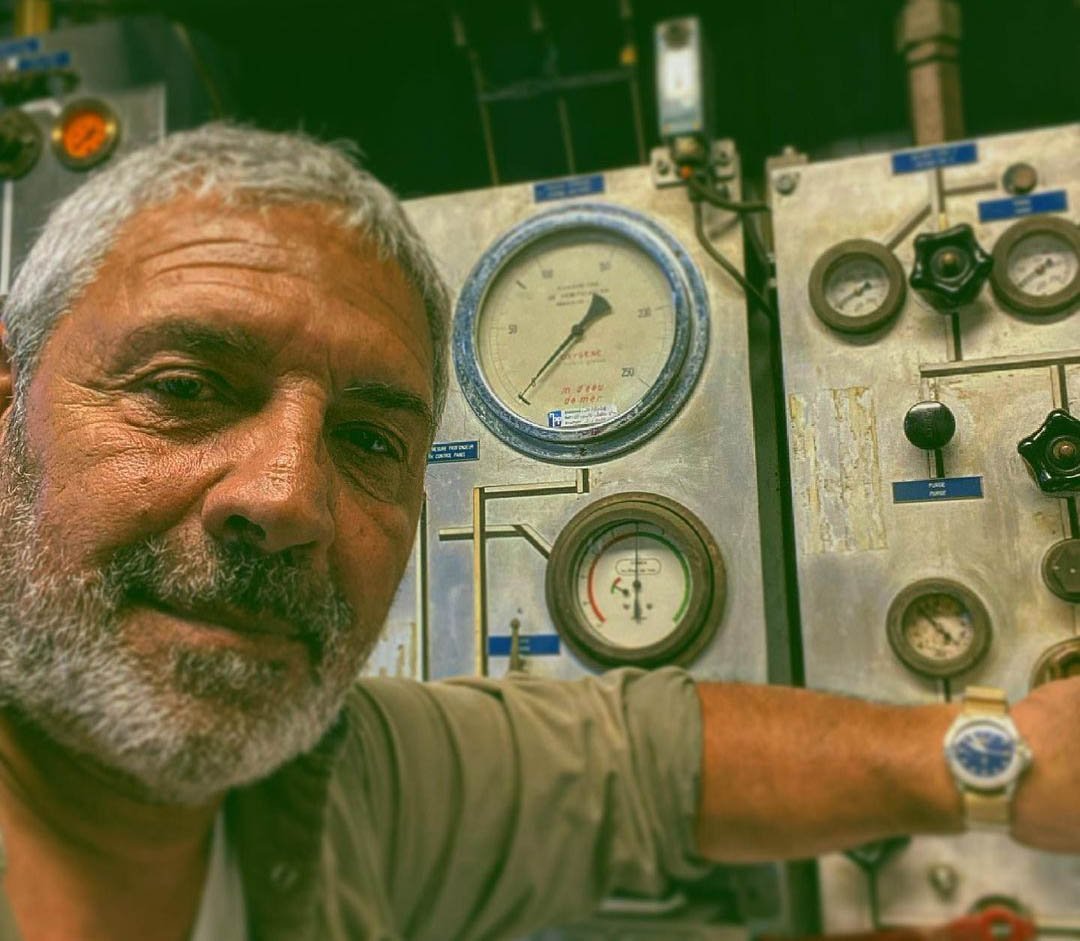 BND MNBLA
Vincent from BND Watches sent one of his watches to the Fratello offices, the MNBLA. The other models he offers on his website, are the blue dialed MNBLU and the MNBRO for a brown dial edition. The watches are numbered to 150 pieces.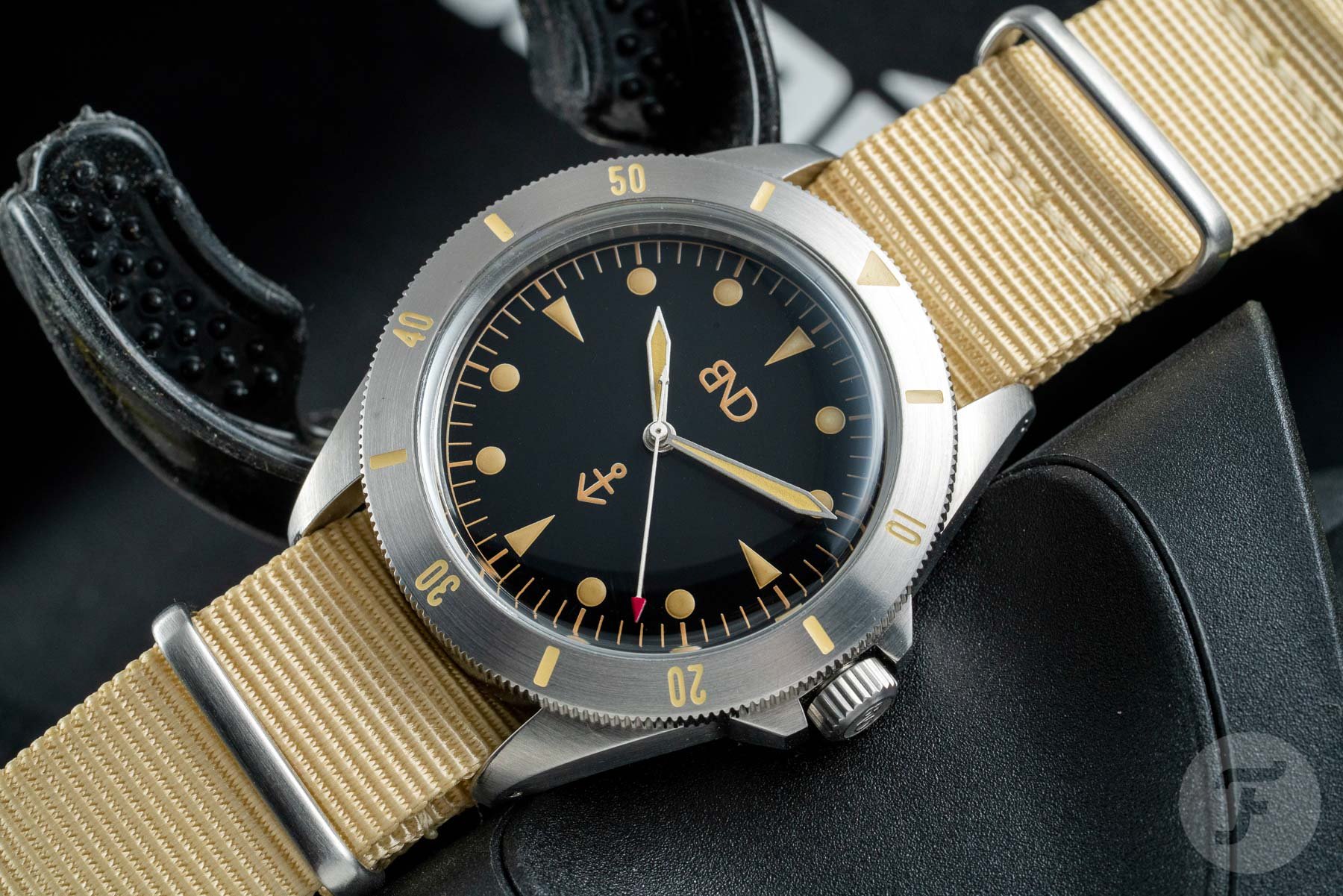 It becomes immediately clear we are looking at a watch that shares some similarities with existing dive watches. But this has been done for a reason. According to the owner of BND Watches, the 1950s to the end of the 1980s are to him the decades that mark iconic actors, racing drivers, motorcyclists, and explorers. And many of those big and iconic names, are known to wear these iconic watches very prominently. Not because they were paid by the brands as an ambassador but just because these were amazing watches and got the job done. Now, as a little side note, I would like to mention that this might have been the case for most of them, but surely brands were quite proud of those influencers at the time and more than once, the watches were handed out during meetings (or cocktail parties). I do agree that looking back, it was surely all a bit less calculated than it is today.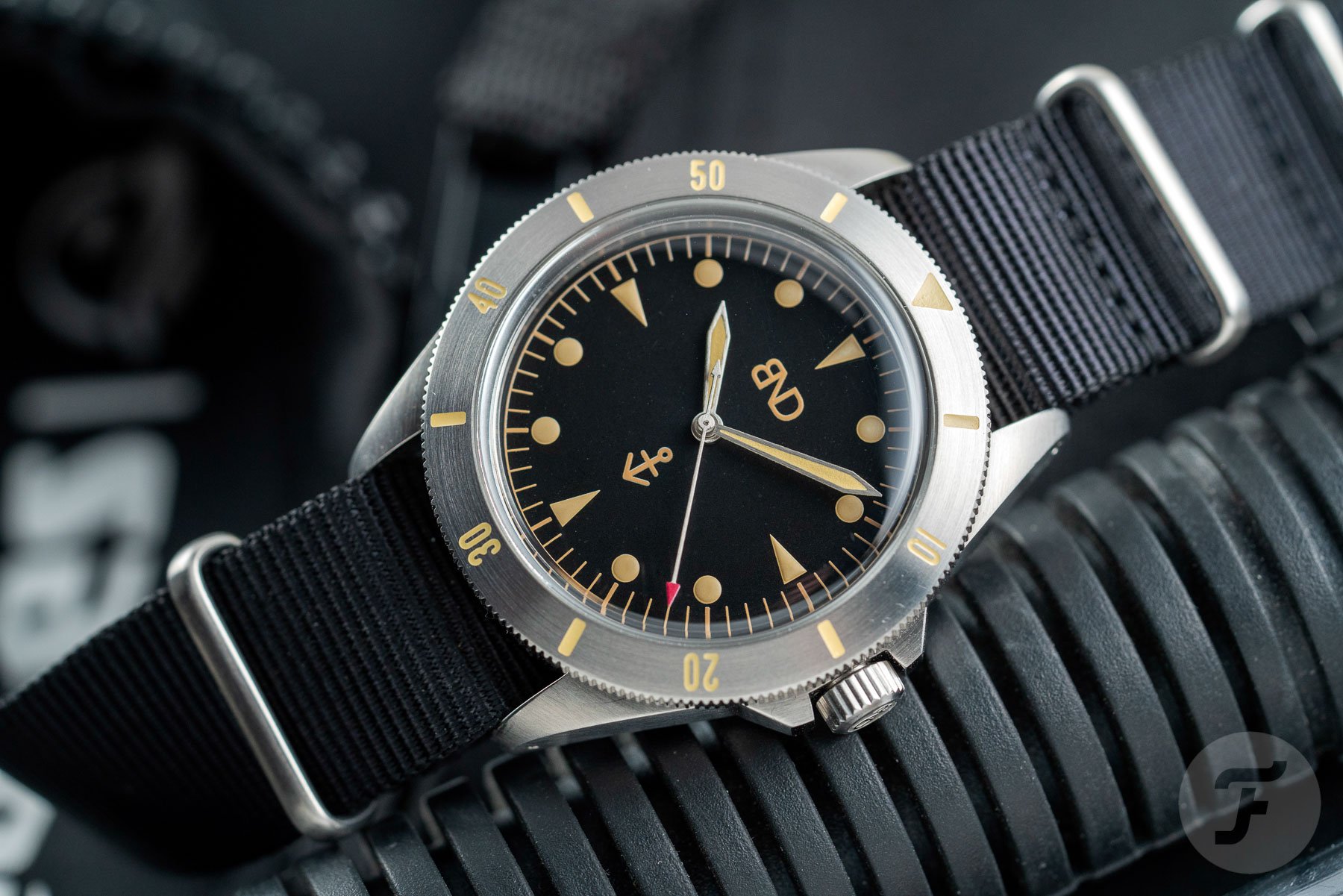 MNBLA Prototype
With BND watches, Vincent was aiming to create an homage to those iconic wearers and their watches. He is doing so by releasing the three models I mentioned earlier, the MNBLA, MNBLU, and MNBRO.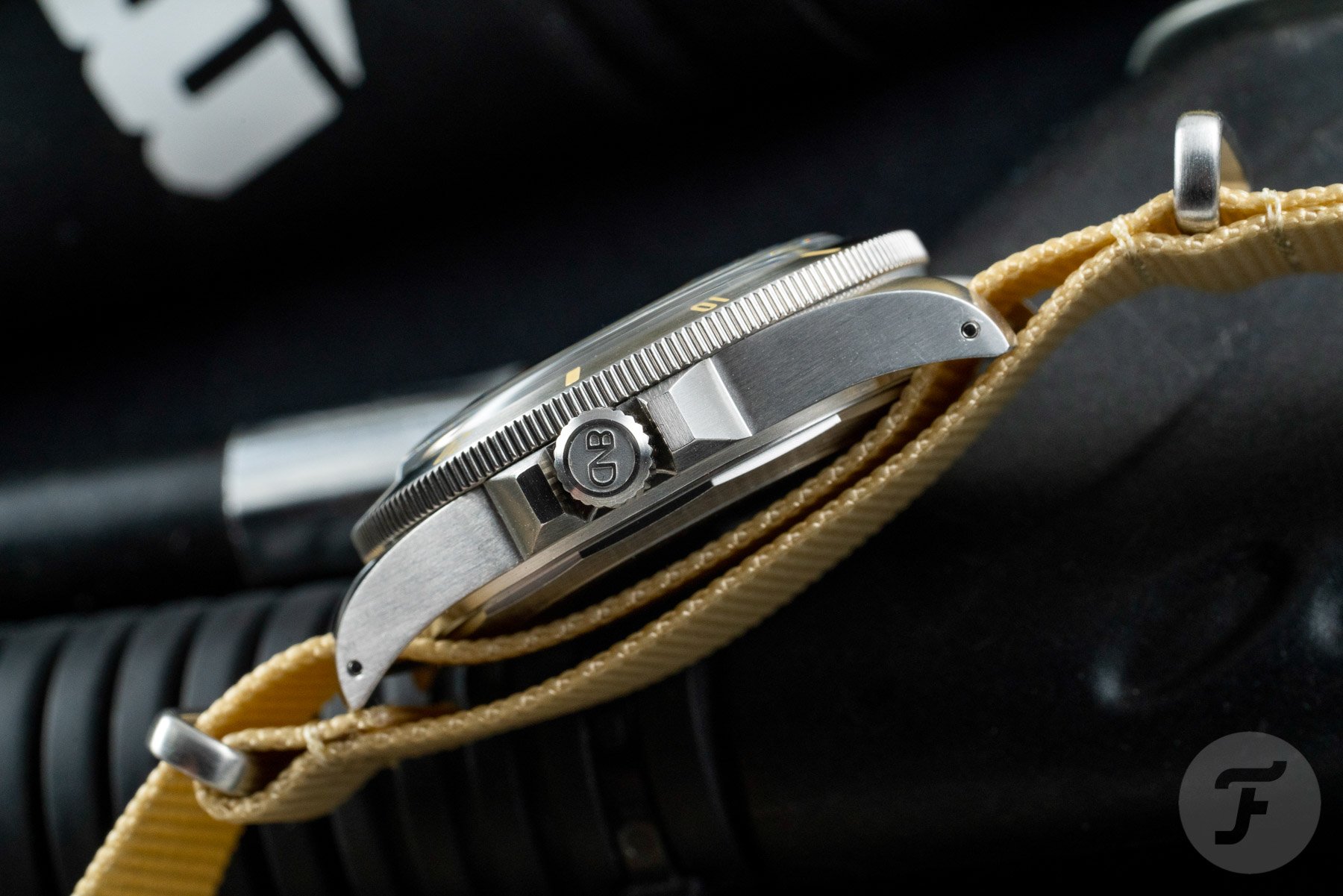 So, we have a prototype of the MNBLA, and at first sight, a nice-looking watch that shows indeed a number of similarities with a specific model that was worn by many men falling into the categories Vincent praised, a Rolex Submariner. But a vintage one, for sure. Now that the market for those vintage Submariners has become virtually unobtainable for the man on the street, there are plenty of alternatives out there to choose from, ranging from the cheap to the expensive. The watches by BND fall into the first category, in my opinion. For €396, you are buying a nice 1950s–1970s homage watch, with a number of nice features.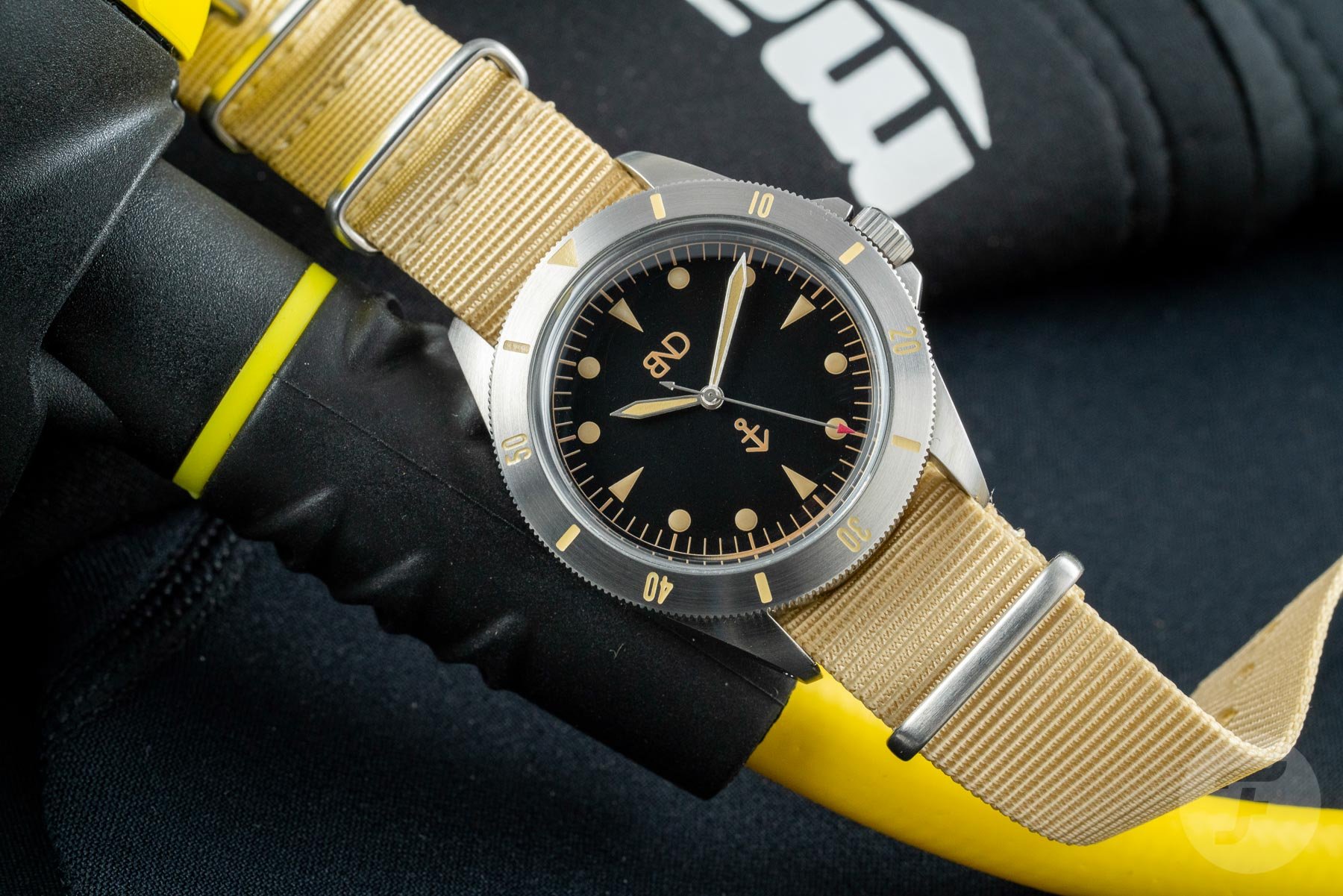 Specifications
First of all, this BND watch has a steel (316L) case with a diameter of just 39.5mm and a thickness of 12mm (crystal not included). I can understand why Vincent omitted that measurement because the plexi crystal will add a few millimeters that might put potential buyers off when they see the measurement in black and white, but I think brands should provide both measurements in the interest of clarity. Here at Fratello, we generally prefer to list the actual height of a watch rather than a watch's perceived height (which is how the measurement without crystal is usually described). Why? Because perception is a subjective thing, but the hard facts cannot be argued with.
However, from an aesthetic perspective, I think it was a clever decision to use a double dome Plexi crystal on a watch that is a homage to vintage divers. To me, even though it's a relatively easy and small thing, it makes all the difference between this and a homage watch with a sapphire crystal. Also interesting, the BND MNBLA is water-resistant to 100 meters. A level of water resistance many people see as the "bare minimum" these days, even for non-divers. Good to know, then, you can take this BND watch with you in the pool, sea, or ocean if you need or want to.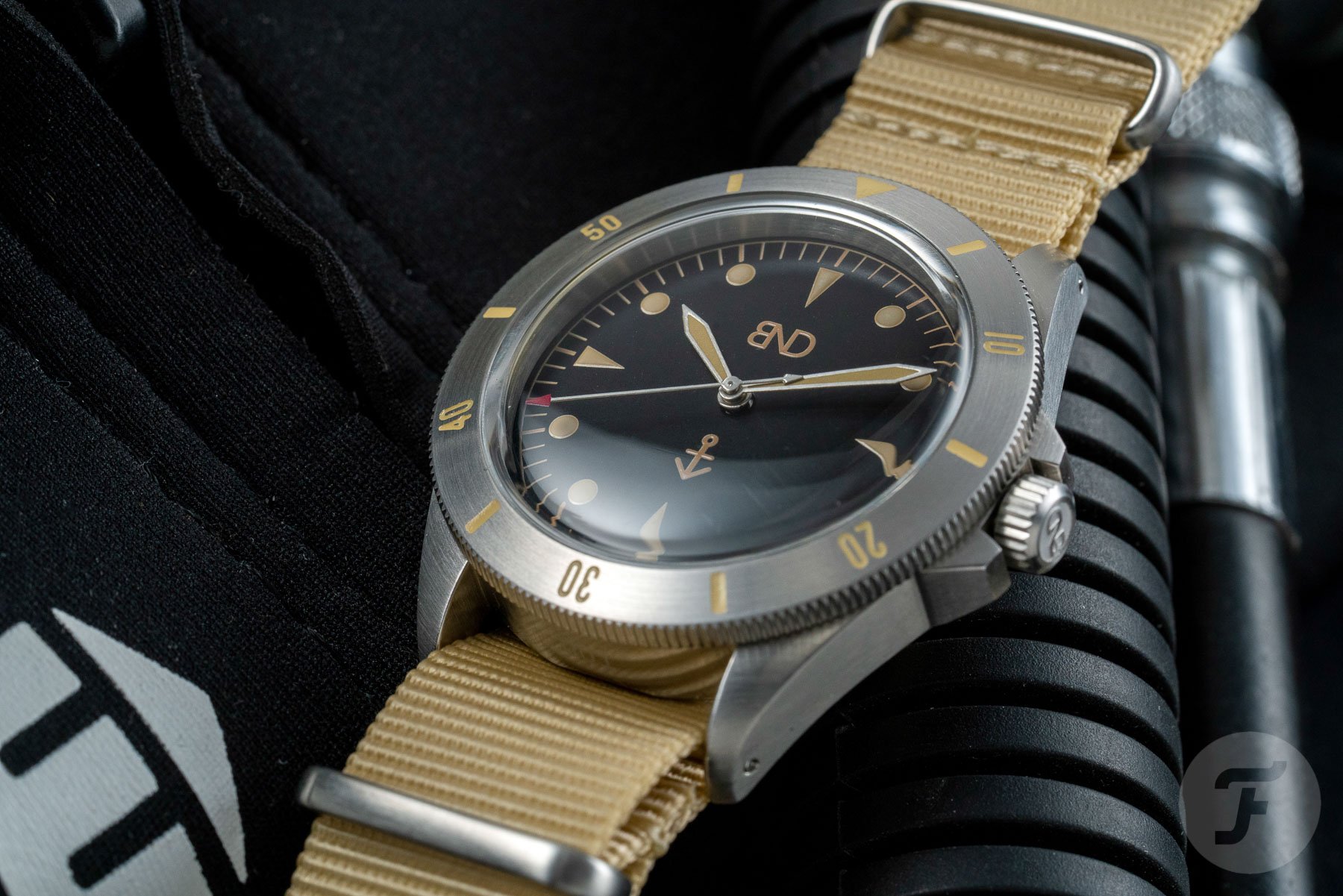 Anchors and an old radium look
On the dial of the BND watch, a few things are going on here. First of all, there's the use of Super-LumiNova in this cream-ish color to simulate the color of old radium. There will be people who hate it as it pretends to be something it is not, there will be people who just love it for what it is… a cool-looking color. You can fit me into the latter category of people. I can be a purist when it comes to watches and especially vintage watches, but I also let my opinion be based on how I feel it looks. When it is aesthetically pleasing, I don't see a reason to moan about the use of "faux patina". It looks good in my opinion, and even better, it will even still glow-in-the-dark without risking your health. The sword hands are also pretty cool, and the second hand has this little red triangle at the end. Below the center pinion there's the anchor, applied in the same caramel color as the other printing, but not luminous.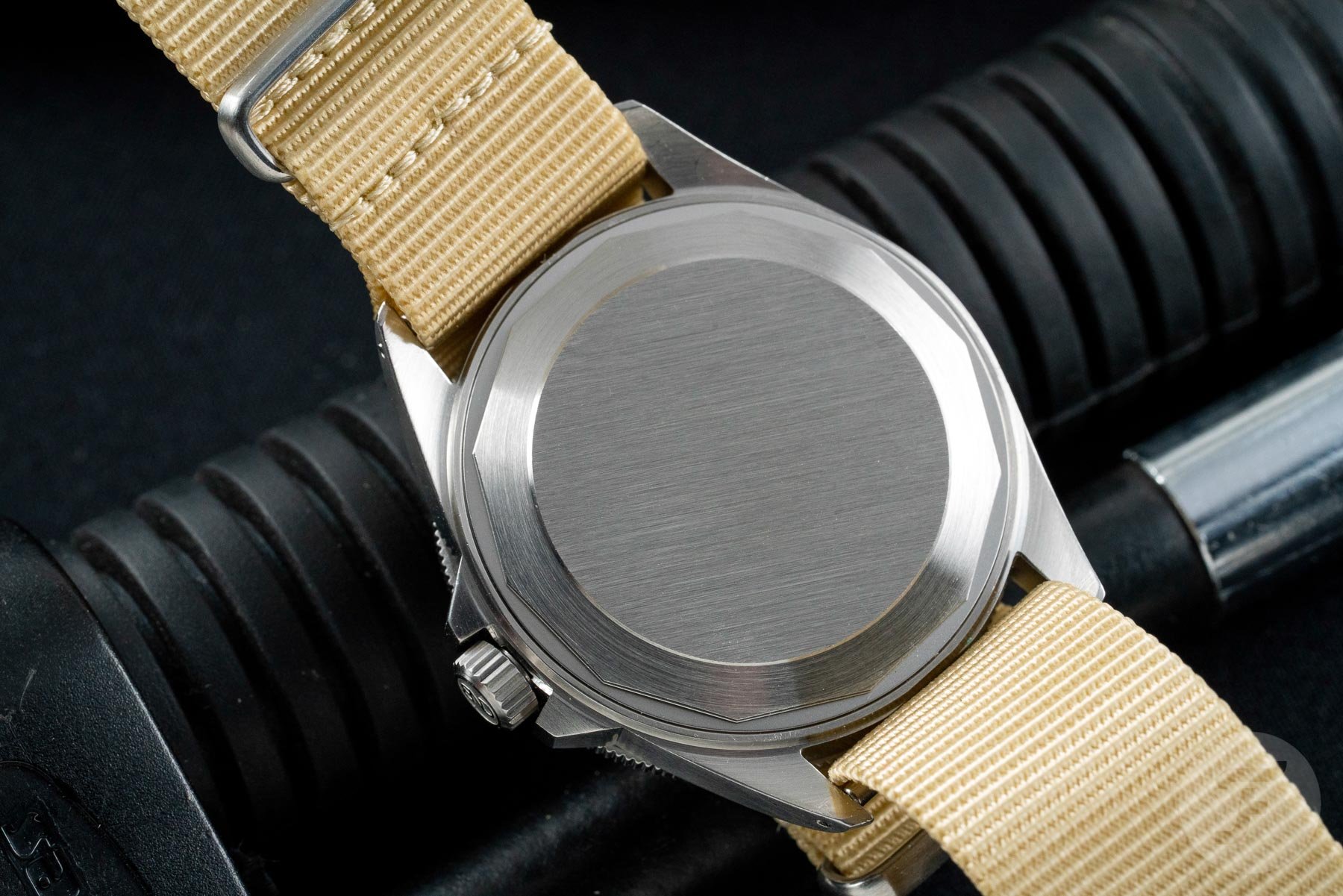 Caliber NH35A
Inside ticks self-winding caliber NH35A, a movement we see often being used by smaller (micro) brands. The NH35A is produced by TMI (Time Module Inc) that is owned by the Seiko Group. As such, it is often just referred to as a Seiko NH35A movement. It is a 24 jewel movement, and ticks at 21,600vph. It has a power reserve of approx. 41 hours and accuracy of +40/-20 seconds a day. Now, that sounds awful, but these are the specifications from TMI. It is possible for these movements to be regulated far better than that, but BND doesn't claim any post-delivery movement modification so I guess the factory specs will apply here. Vincent modified the date feature of this watch, meaning you won't hear a "click" at midnight.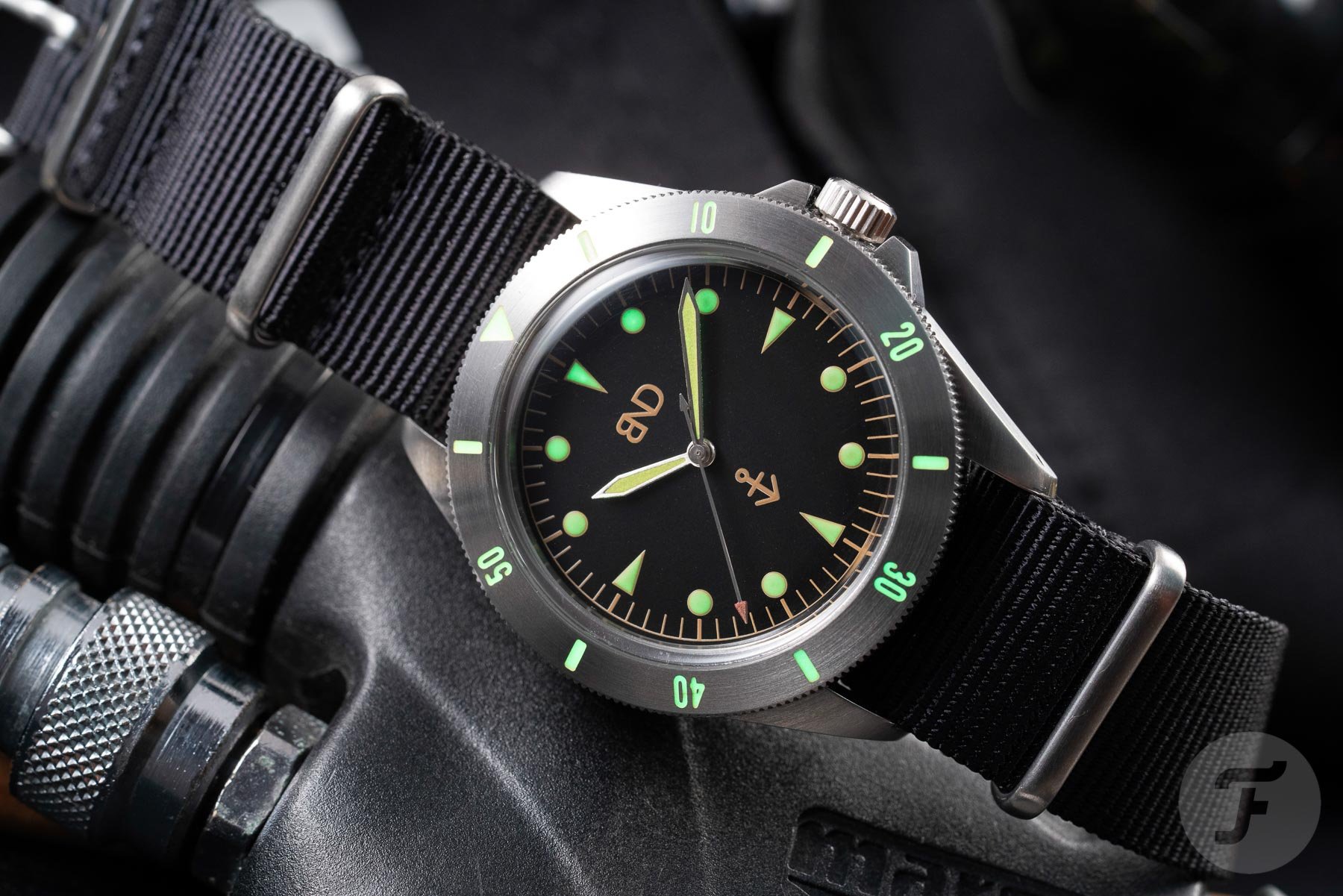 A lumed bezel
The steel bezel is unidirectional, using 120 clicks for one full rotation. It's easy to grasp and use, and I like the circular brushed finishing on the surface. It gives this rugged look to it. The 60-minute scale is also applied with Super-LumiNova, for better readability in low-light conditions. The screw-in case back has no text engraved or whatsoever, just a nice, brushed finish. More brands should do this in my opinion. Often, there's very little useful information on these case backs. At least not information you didn't know already, being the owner of the watch.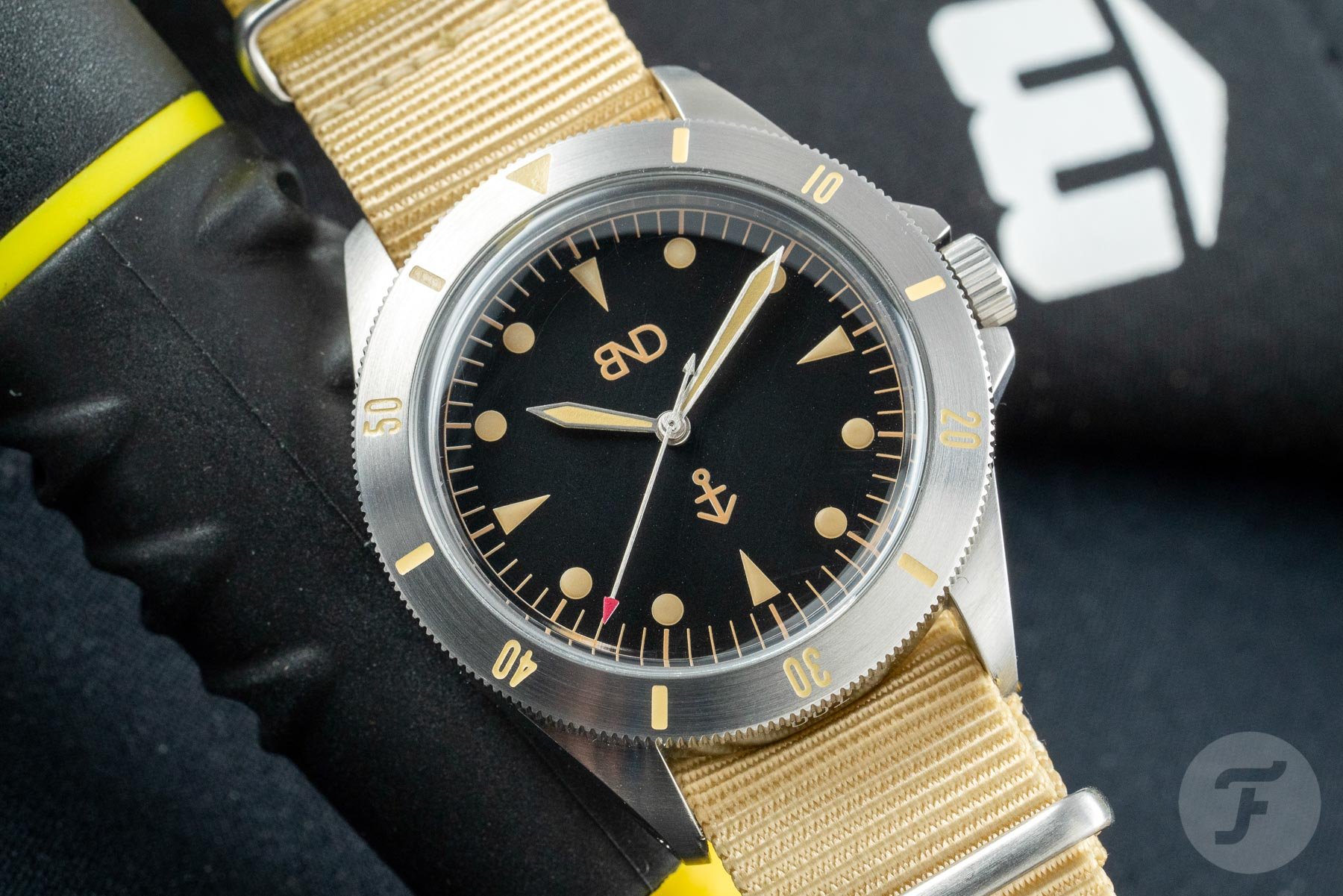 Availability
BND's watches come with two NATO straps. The MNBLA comes with black and sand color NATO straps, with silver-colored hardware. The Lug-width of this watch is 20mm, you can easily add another NATO strap or leather strap if you want.
Whatever variation you prefer from BND Watches, they all have the same retail price of €396. Delivery will take place at the end of July.
More information via the official BND website.