Why Should You Buy A Used Watch When You Can Afford A Brand-New One? Here's Why!
It might be a little more risky, but it sure is a lot more exciting as well!
Of course, it's nice to peel the stickers off of a brand-new watch. In the end, we're all a bunch of magpies who want to get their hands on the next shiny thing. But in some instances, it might be more sensible to go for a pre-owned watch instead of a brand-new one.
When I look at my collection, it's a "healthy" mix of watches that I bought pre-owned and watches I bought brand-spanking new. Obviously, it's no exact science, but sometimes it just makes more sense — at least to me — to buy a specific watch new and another pre-owned. I'd like to share my view on this matter with you today.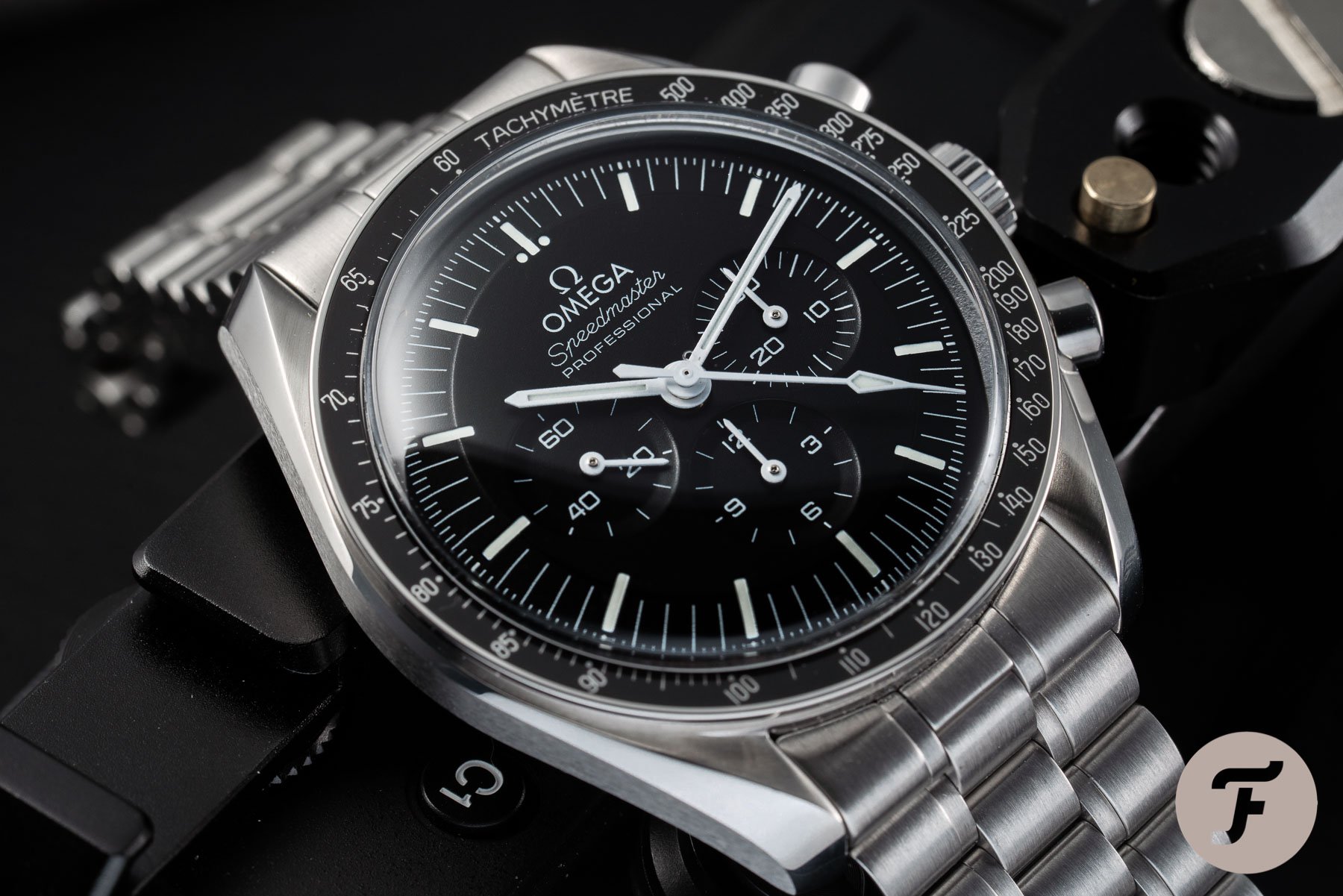 Resale value
Last week, Thomas published an excellent beginner's guide on what to take into account when you buy a pre-owned watch. I recommend you read it if you don't feel completely comfortable shopping on the pre-owned market yet. In the article, he also quickly mentioned a few reasons why you'd want to buy a pre-owned watch. The main ones were price and availability. And he was completely right, but I'd like to elaborate more on those. First of all, let's look at the price of a watch. As Thomas mentioned in his article, it could be smart to buy pre-owned, especially because a lot of watches are worth less on the pre-owned market than they are in the boutique.
This is especially beneficial if you'll end up selling the watch because you got tired of it or your taste simply changed. If you already bought the watch secondhand, you probably won't lose that much money when you sell it to the next enthusiast. By contrast, when you buy a brand-new watch and sell it, you'll probably have to take quite a hit when it comes to the resale value. Of course, there are watches from a few brands that actually go up in value after you buy them new, but most will decrease quite a bit after you buy them from a boutique. But to me, it's not only about the resale value.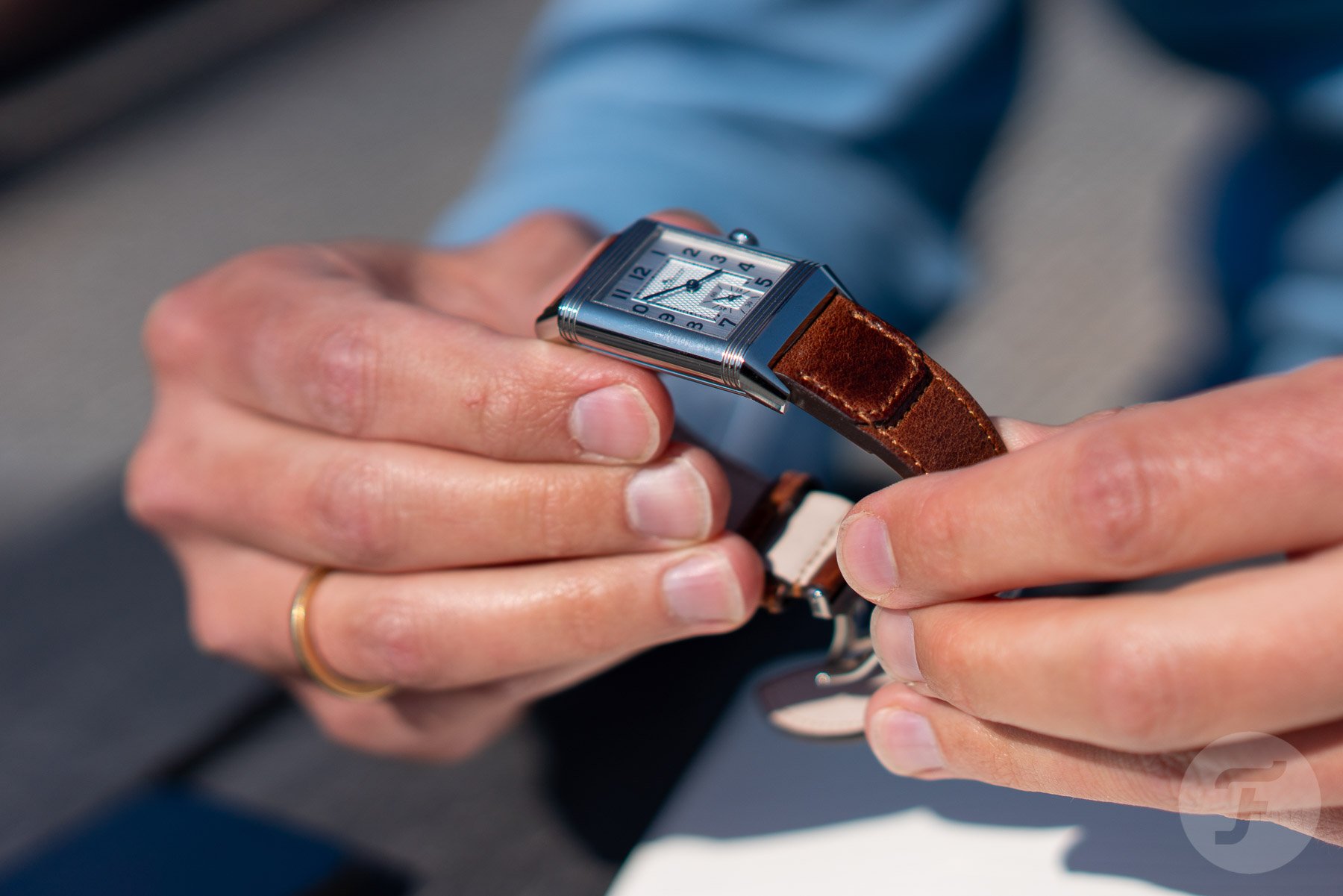 Trying to make a good deal
When I buy a watch, I want to have the feeling that I paid the "right" price for it, regardless of whether I buy it new or pre-owned. It's not necessarily because I'm already thinking about the possibility of selling it. I simply don't want to feel like I overpaid. For some watches, such as those from Jaeger-LeCoultre and Breguet, the prices on the secondhand market are substantially lower than you'd pay at an authorized dealer. In that case, I'd suggest trying to find a good pre-owned example of the watch you're looking for instead of buying it new.
But there are also watches that sell for almost the same on the secondhand market as they do at retail. I'd say the newest-generation Omega Speedmaster Professional is a good example of that. In that case, I'd probably try to get a good discount on a new one. Yes, its price will probably still be higher than on the pre-owned market, but I'm willing to pay that little premium to start with a "fresh" one. This is exactly how I ended up with quite a few brand-new watches. And no, I wasn't always able to get them all at a discount because some are limited editions, and others are from microbrands I'd like to support. But even in those cases, I still feel like I bought the watches at the "right" price.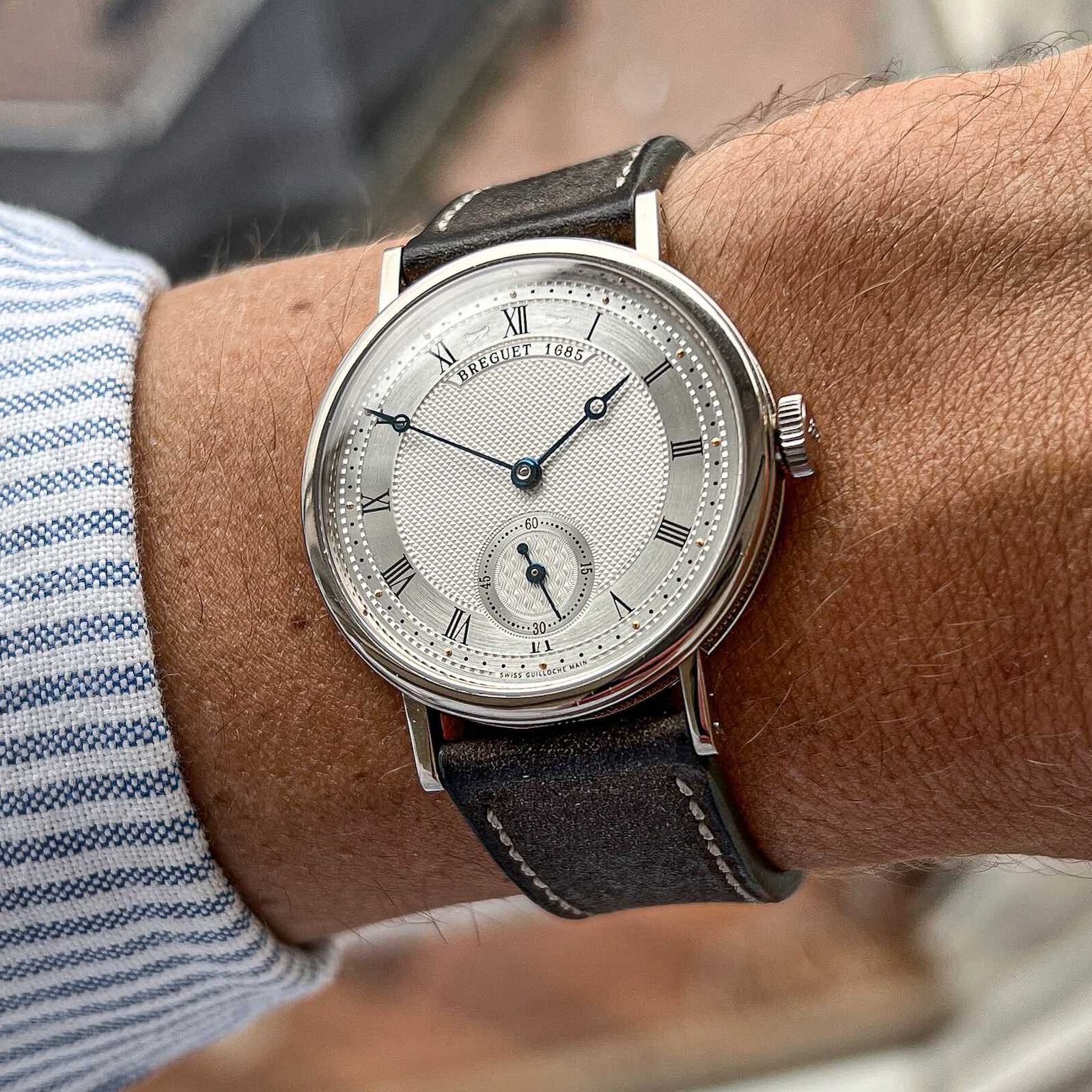 Availability (or a lack thereof)
Now we get to the second point that Thomas mentioned — availability. With some brands, like Rolex, it can be hard to buy a brand-new watch in the store. For all sorts of reasons we could speculate on, those watches are not available to everyone from an authorized dealer. But there are also a lot of watches that have been discontinued. In both of those cases, the pre-owned market could be the place to find the watch you're looking for. If it's a Rolex you're after, you'll probably spend more on the pre-owned market than you would at retail. And the same is true for some discontinued watches from other brands as well.
But there are also plenty of watches that are more affordable secondhand. The same goes for a lot of the discontinued ones, even if you can't always compare them to their brand-new counterparts anymore. But look, for example, at the Breguet 5907 that I recently got. If that watch were for sale today, it would have a retail price of around €15,000, but I got mine for less than €10,000. And yes, I did look at Breguet's current offerings, but honestly, none of the similar models were as attractive to me as that watch. And that brings me to the final benefit of the pre-owned market.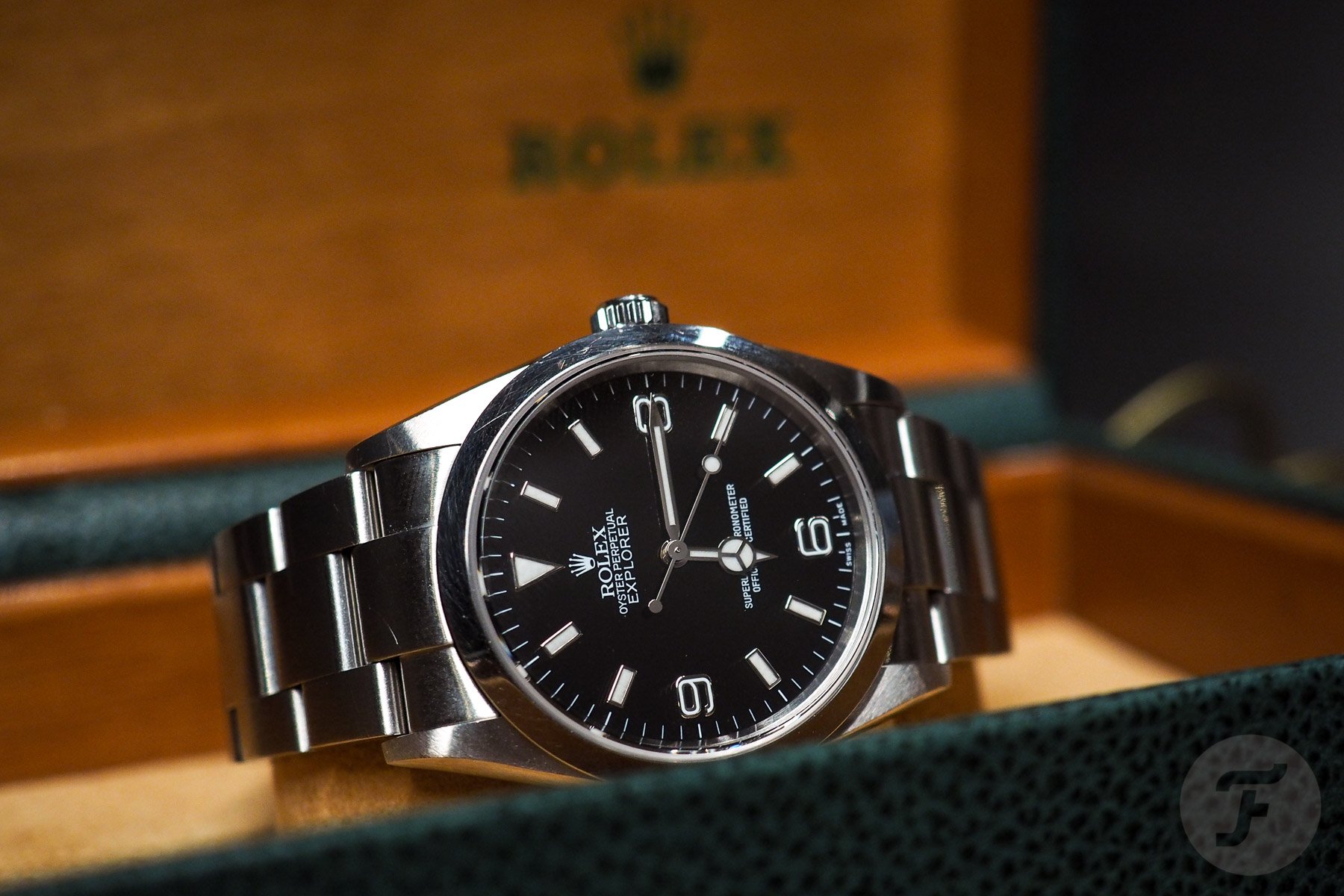 A goldmine
And that's the fact that there are so many watches available there. You probably already know about a lot of watches, but there are also countless others that you have never seen before. And sure, buying a brand-new watch can be a great feeling, but to a degree, most of them reflect current design trends. There might be older models that you like a lot more than the ones in your chosen brand's current portfolio. In that respect, the secondhand market truly is a goldmine that is there for you to explore.
Let me give an example to show you what I mean. Last year, I was thinking of getting the current 36mm Rolex Explorer from an authorized dealer. But when I tried both the newest and the older Explorer, it was immediately clear that I wanted the discontinued reference 114270. Both watches sell for roughly the same price, so rationally, it might make more sense to get the more modern one. But I know I'll be a lot happier with the older reference, even if the newer one might be more advanced and refined. In the end, you have to be happy with what you're wearing on your wrist. And in that respect, the watch you love might not be available in the boutiques anymore!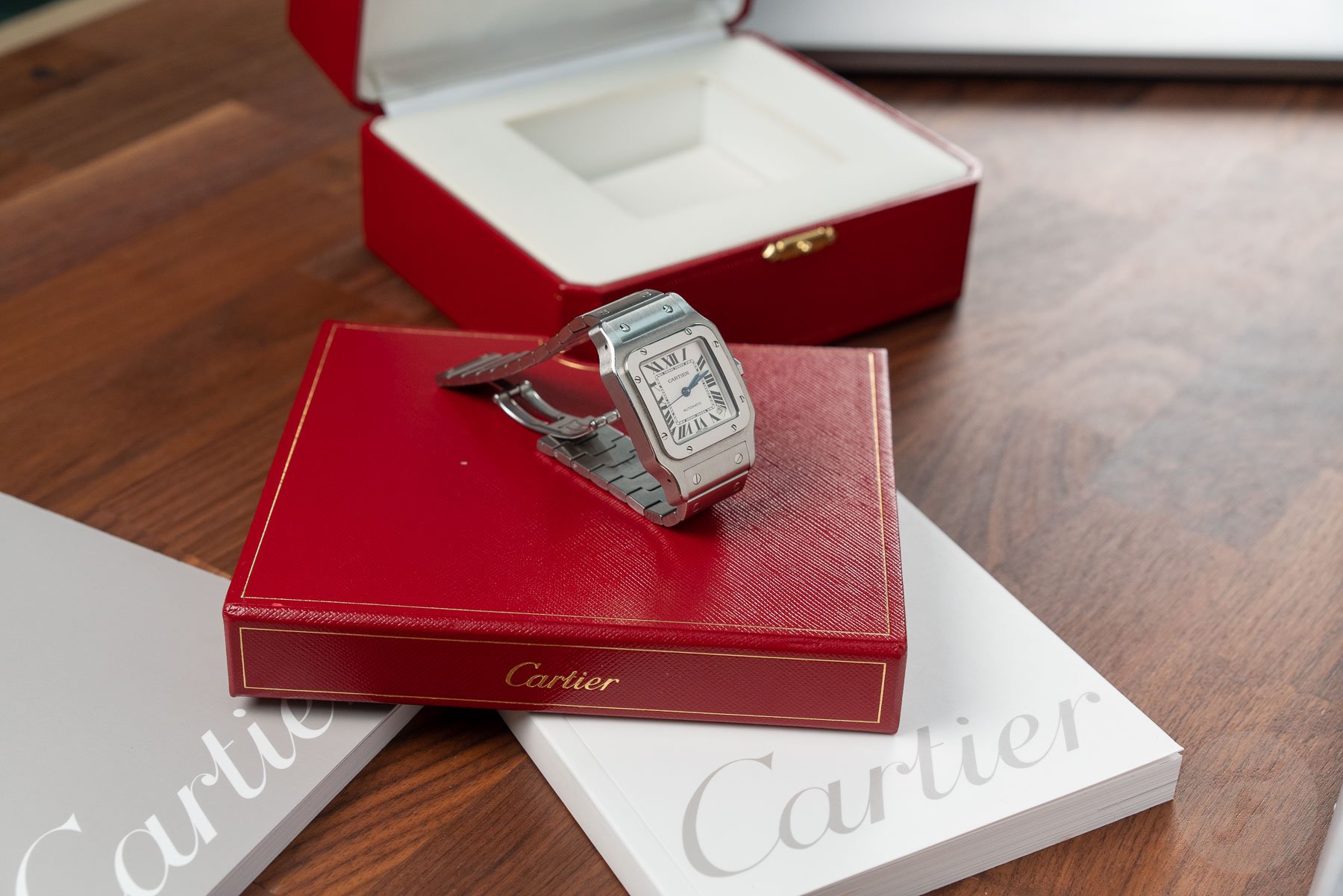 More exciting
Buying a pre-owned watch might feel a bit riskier than buying a brand-new one. But if you take Thomas's advice into account and don't rush into it, I'm sure you won't be disappointed. And yes, it may take a little more time and effort than buying a brand-new watch. But in the end, when you land that perfect pre-owned piece, you'll also feel a lot more excited about it.
Do you prefer to buy brand-new or pre-owned watches, and why? Please let us know in the comments below.
You can also find and follow me on Instagram: @fliptheparrot