A Beginner's Guide To Buying A Pre-Owned Watch
How to buy a pre-owned watch without getting burned
Buying a pre-owned watch can be daunting at first, especially if you are new to the game. You read horror stories of fake watches or watches with incorrect parts. And you would not be the first to end up with a watch that is not functioning properly. For many, this is reason enough to buy nothing but brand-new watches from authorized dealers. But you may be cutting yourself short there. Buying pre-owned can be an attractive option for several reasons, but only if you can do so with confidence. I aim to boost that confidence with a few practical pointers.
At Fratello, we have a broad reader base. Some of you are lifelong collectors, while others are just dipping their toes in watch waters for the first time. This article is aimed at the latter group. So if you are already experienced and comfortable buying pre-owned, this might not be for you. But if you are just starting and you could use some guidance, hopefully, this is helpful.
Why buy a pre-owned watch?
As I mentioned, there are several valid reasons to buy a pre-owned watch over a brand-new one. The obvious one is price. There are many exceptions, but by and large, pre-owned watches will be (a little) more affordable than their new counterparts. This matters, particularly if you might sell the watch down the line. Your tastes might change, especially if you are new to watch collecting. Honestly, I think most aficionados sell a watch now and then. It is quite helpful to the survivability of this expensive hobby if you do not take a massive hit every time.
Another reason for buying pre-owned is availability. That could be because the watch you are after is unavailable due to short supply. In this case, you will certainly pay a premium over retail. Keep in mind that your pre-owned watch can lose value if it becomes available at dealers down the road. This, then, is something you should only do if money is no object or you want that specific watch more than anything. Many collectors, including me, refuse to pay over retail for a current watch, some out of principle.
Of course, your desired watch could also be unavailable because it is discontinued. The market for such pre-owned watches is a little more predictable and reliable. My advice to budding enthusiasts is to not play the hype game. Buying pre-owned specimens of readily available or discontinued models is the way to go.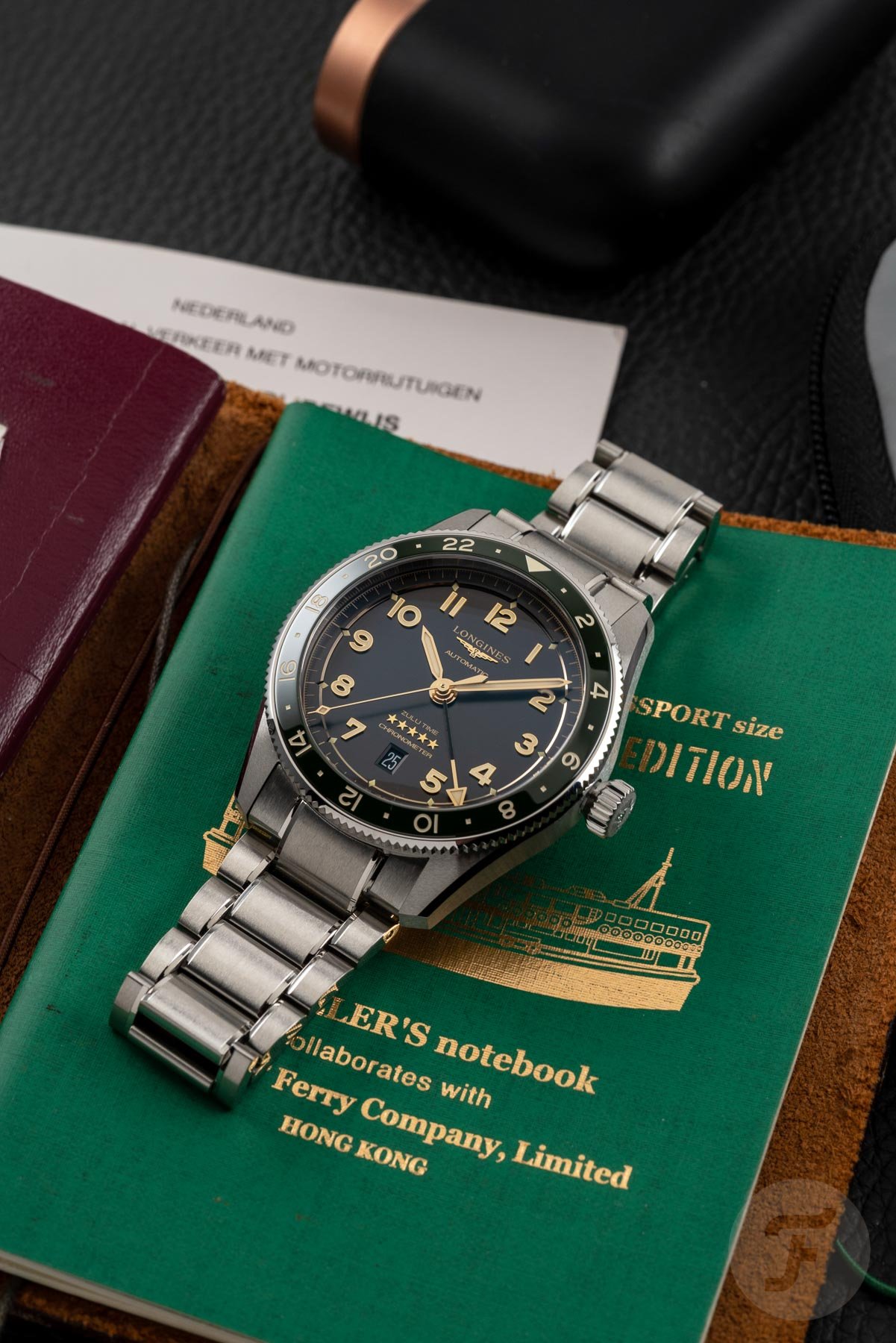 You have got some homework to do
Confidence comes with knowledge when buying a pre-owned watch. To be honest, research is probably the most fun phase of the purchase. It is what the watch hobby is largely about. I would go so far as to say that if you do not enjoy it, you can, at best, call yourself an owner of multiple watches, not an aficionado or collector. Then again, who am I to make the rules?
It pays to know what variants of your prospected watch exist and how to recognize them. It helps to spot common issues with originality. If you know, for instance, that the watch featured a tritium dial until 1998, a Luminova example from 1995 surely indicates a dial swap. For most watches, you can easily find such details online. Arm yourself with this knowledge, and you will dramatically improve your odds of a good purchase.
Where to buy a pre-owned watch
As is often the case, "buy the seller" is a good creed to have when shopping for a pre-owned watch. You can buy from a private seller, but you really have to know what you are doing. Pre-owned and vintage dealers often have helpful knowledge and experience to build on. Still, I have often encountered false information in listings from experienced dealers. People make mistakes, so it still pays to do your research.
Chrono24 is often a good place to start. It will give you an idea of what is available. You can filter for dealer results only, and the platform offers buyer protection. Remember that if you order from abroad, you may get hit with import duties and VAT/local taxes upon import. This might bridge the gap between a listing close to home and one further away. I always like to check reviews left behind by earlier clients. They will often tell you how a seller deals with any issues that might arise. It is reassuring to read about a swift refund or a proactive attitude in repairing a technical issue.
Alternatively, the forums are a good place to buy for some. These online communities are often quite tight-knit, relying on personal relationships and trust. If you are an active contributing member, like our own Daan, they can form great trading platforms.
Certified pre-owned
Many brands now offer certified pre-owned watches through boutiques and authorized dealers. This seal of approval from the brand itself can be reassuring. At the very least, it guarantees that the brand recognizes the watch as one of its own and will service it when you send it in later on.
What is promised, exactly, differs from one brand to the next. Keep in mind that it does not mean the watch is completely original. A watch from 2010 with a 2016 replacement (service) dial, for instance, will be certified as entirely authentic. However, from a purist collector's point of view, it is no longer fully original. Especially when it comes to vintage, not all brands are that well equipped to make the right call regarding the period correctness of parts. An actual expert vintage dealer might be better at that.
In any case, certified pre-owned watches tend to be significantly more expensive than non-certified alternatives. Once you are comfortable enough to make your judgments, it might not add a lot of value anymore. If, however, you do not want to do all the research and homework involved, certified pre-owned offers a relatively worry-free quick pickup.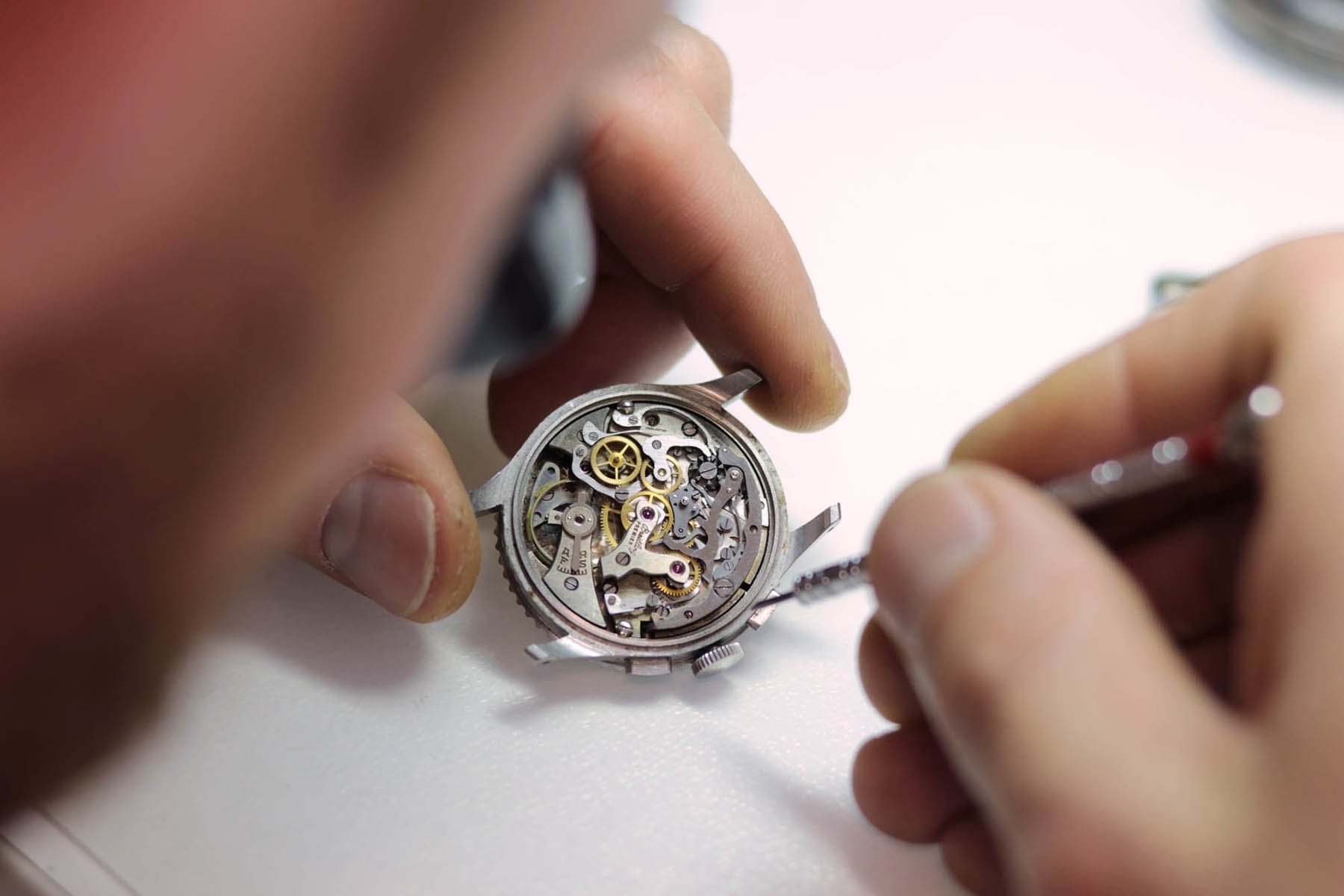 "Recently checked by our watchmaker"
Of course, you want your watch to work properly. The servicing required every five to ten years (depending on the watch) can be costly. It is worth knowing, then, whether your prospected watch has been recently serviced or not. If the listing does not mention it, ask for a specification of who did what and when. Recent service papers from the brand itself, for instance, are a value-adding feature. If the seller does not know, assume that it will require a service just to be safe. You can negotiate a return arrangement if your watchmaker finds anything out of the ordinary beyond regular maintenance.
One often-used description is "checked by our watchmaker." This is a reason for caution. It sounds good, but really, it does not mean much. Maybe there has been a quick visual inspection, and the watch has been put on a timegrapher. If nothing hugely disturbing was found, the watch was deemed ready to sell. That watch can still be due for service very soon. That may be fine with you, but the price should reflect that.
Good dealers will cover their products with a warranty. If you find that your watch does not perform to spec within a year or two, they will fix the problem free of charge. This is often worth the slightly higher price you may pay at such dealers.
Originality, condition, set content — in that order
When looking for a pre-owned watch, the first thing I look at is originality. Are all parts original and period-correct for the watch? There is no quick way to do this except, again, by doing your research. A replacement handset or bezel insert might not be a deal-breaker, but you want to know. Only if you know can you make a weighed decision about it.
Next, I will look at the condition of the watch. This includes the aforementioned servicing but also the physical state of the piece. Is there any visual damage? Scratches, pitting, dents, chips off the crystal, discoloration, and bracelet stretch are things to look for. Have a close look at the dial too. Damage to the dial lacquer can indicate there has been water intrusion at some point, for instance. You do not want a watch that has clearly been smashed around. Whether you can live with some scratches, however, is personal. Before making a purchase, make sure you develop an eye for refinishing as well. Poor polishing jobs can ruin a beautiful case or bracelet. Once you know what to look for, you can steer clear. You can read about how refinishing should be done here.
Set content really is the last item that I consider. In my dealing days, I found that first-time buyers in particular attributed great value to the box and papers. If you like them for collectability reasons, that is fine. If you want them for authenticity reasons, remember that a certificate is a lot easier to fake than a watch. However, a nice full set is obviously more attractive than a lonesome watch, and the price will reflect this.
Buying a pre-owned watch
This really is all there is to it. If you take these few very basic tips to heart, a pre-owned watch can be the smart buy. Let someone else take the hit of the initial depreciation and the pain of that first little scratch.
Still, there are untrustworthy dealers out there. And there are fake watches and poorly maintained ones out there too. It would be a shame to let this deter you from entering the market yourself, though. If you tread carefully and do not skimp on the research, you should be fine. The benefits can outweigh the challenges for sure.
Do you have any other advice on safely buying a pre-owned watch? Let us know in the comments below. With a community as experienced as our reader base, there is plenty that we can learn from each other!
You can also find and follow me on Instagram: @time_travelers_journal