Wrist Game or Crying Shame: Cartier Santos
Would you tickle the ivories with this Cartier for $7,890?
Welcome to Wrist Game or Crying Shame where we take the vote to the streets each and every week.  This week we go in a very different direction with the one and only Cartier Santos.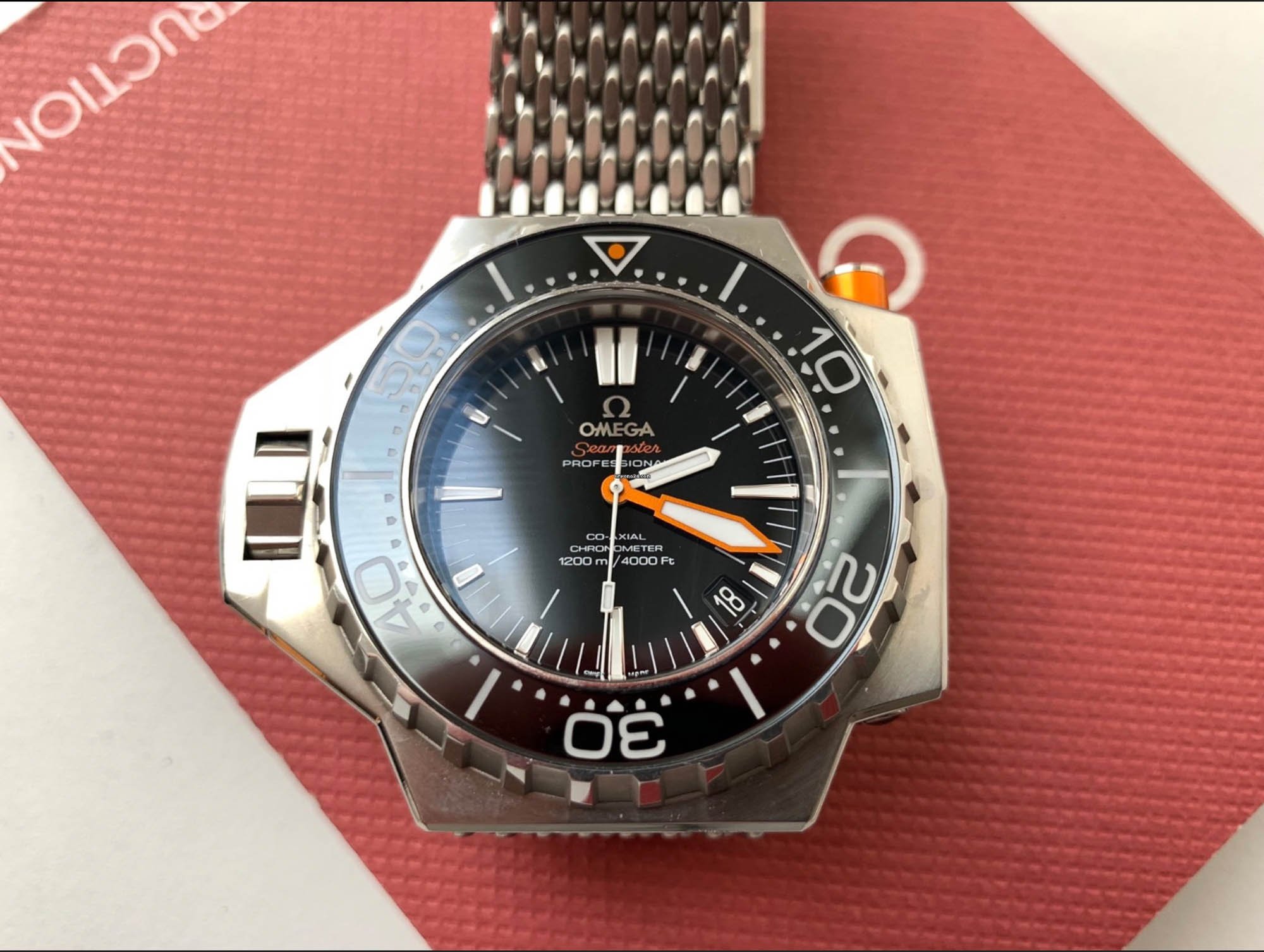 Before we class things up, let's focus on last week's subject, the Omega Ploprof.  We featured an all-steel 1200 meter modern Ploprof for your perusal and guess what?  Despite those persistent hipsters, stylemakers and influencers telling you that little watches are back in style, you still like to bring muscle to the party.  It seems that a full 61% of you would rather strap this creature from the black lagoon to your arm versus not.  Maybe that will make Omega rethink its decision to pull its plug on this big cat, but perhaps not.  Well, if big size was the most obvious characteristic of last week's watch, the lack of size of this week's pick might stand out in a similar fashion.  Then again, we think that what it lacks in planar size, it makes up with some real bling.  Let's chat about the Cartier Santos.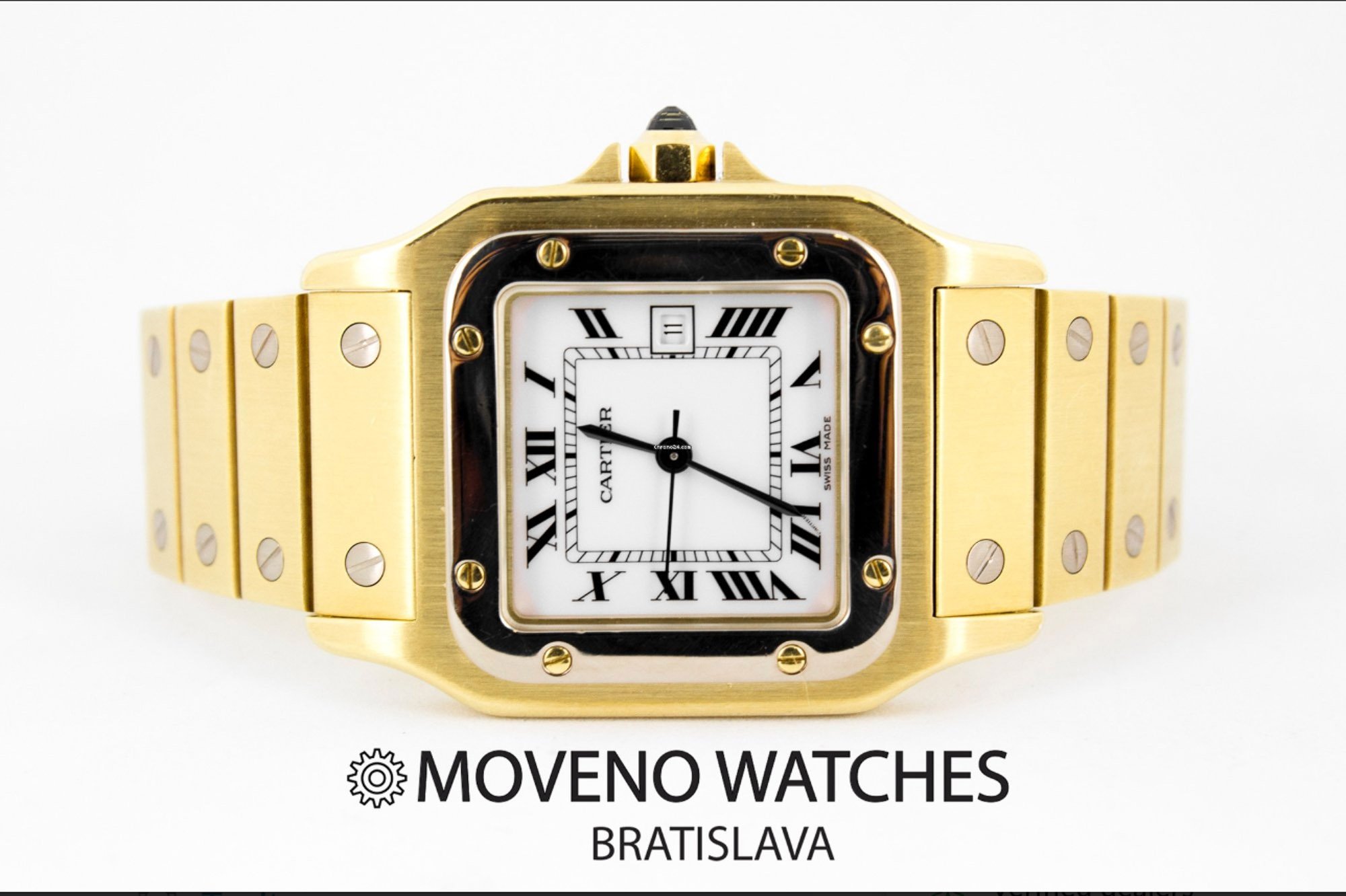 I'd be kidding with you if I said that I know a lot about Cartier's watches.  Yes, I know the difference between a Tank, a Santos and a Pasha, but I know almost nothing about the movements employed, the differences in the watches over their history, etc.  Why is that?  Well, it's actually very easy – I just don't love them looks wise and I don't really identify with the brand.  Specifically, I've always found it a bit dubious when jewelers try their hand at watchmaking.  I know that's completely unfair when it comes to Cartier as they've been in the watch game since the early 1900's and are basically responsible for making the first durable, dare we say "tool", wristwatches.  But still, they – like so many other great brands, have had their ups and downs during the last 100 years.  Close followers would tell me that things have been far more up than down, but my memories from growing up in blingy South Florida bring back some really bad memories of wimpy goofballs in billowy pleated pants, gelled mullets, and bronze-colored SL's wearing Cartier.  As bad as South Florida Rolex wearers could (and can) be, I at least identified more with the sporting/active intentions of some of those watches.  But, as I've mentioned time and time again, it is actually time that softens opinions and I do find myself looking at Cartier pieces.  One watch that recently caught my eye was the 18K yellow gold Cartier Santos.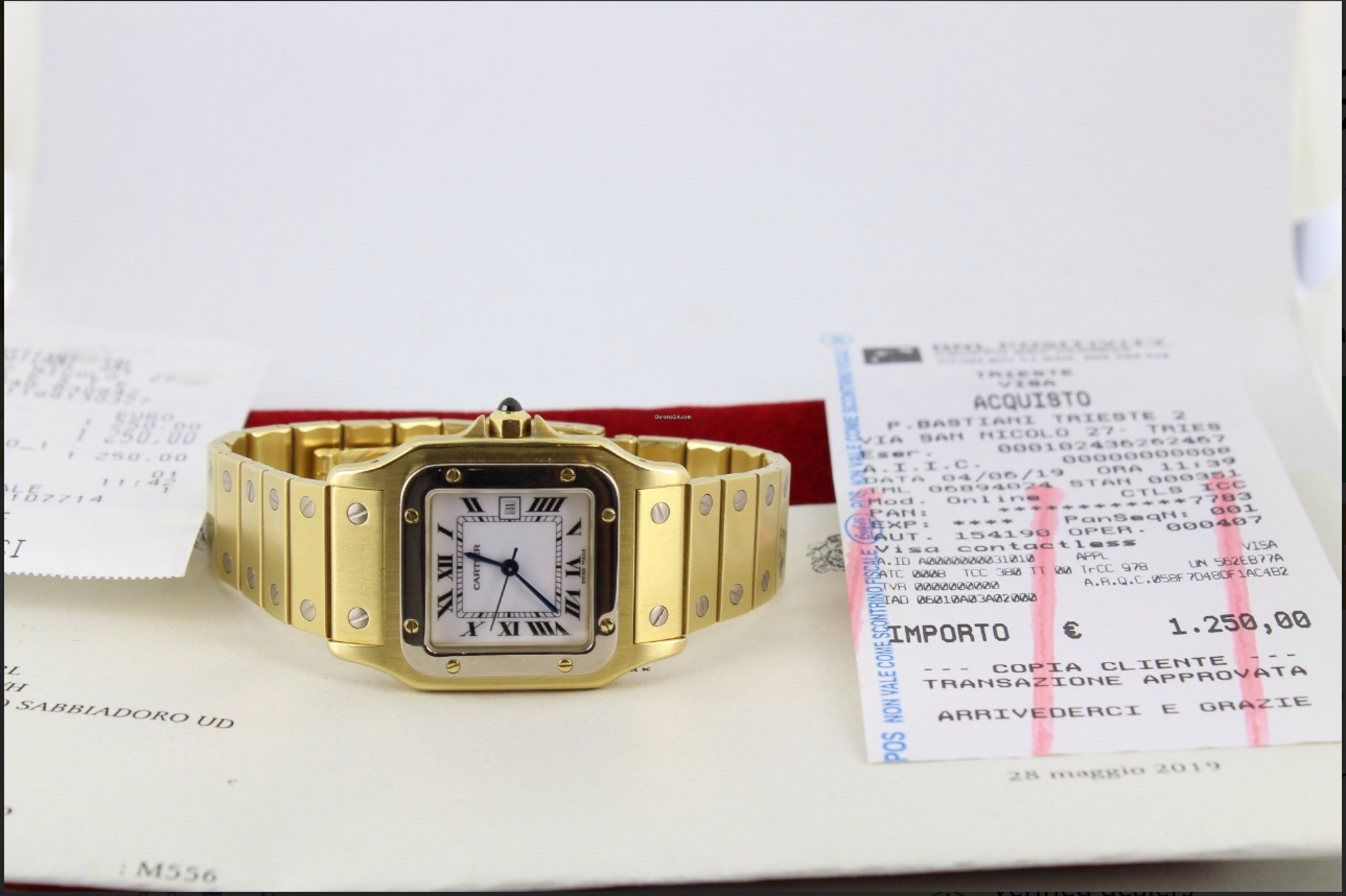 I was on a long flight to California recently and I took the opportunity to watch a bunch of movies.  One such movie was Rocketman, a musical biopic about one Sir Elton John.  Now, Captain Fantastic is a man famous for his indulgent spending habits and historically flamboyant costumes that he dons during stage performances.  Naturally, the Madman Across the Water also picked up his fair share of watches.  Now, if you're familiar with those printed silk Medusa-headed Versace shirts, you can predict the types of watches that Sir Elton favors.  In the movie, he even gifts his father a diamond-encrusted Chopard that I'd struggle to wear.  But later on in the movie, he's shown in the video for "I'm Still Standing" and I caught a glimpse of a pretty cool watch on his wrist.  That watch was obviously a Cartier, but a quick search on the internet pointed in the direction of an 18K Cartier Santos.  I took a closer look and, as we know – gold has become a bit more of a thing at Fratello, I dig this watch.  My complete 180 on Cartier pieces just might be akin to a "Circle of Life".  Ouch, that was a bad one…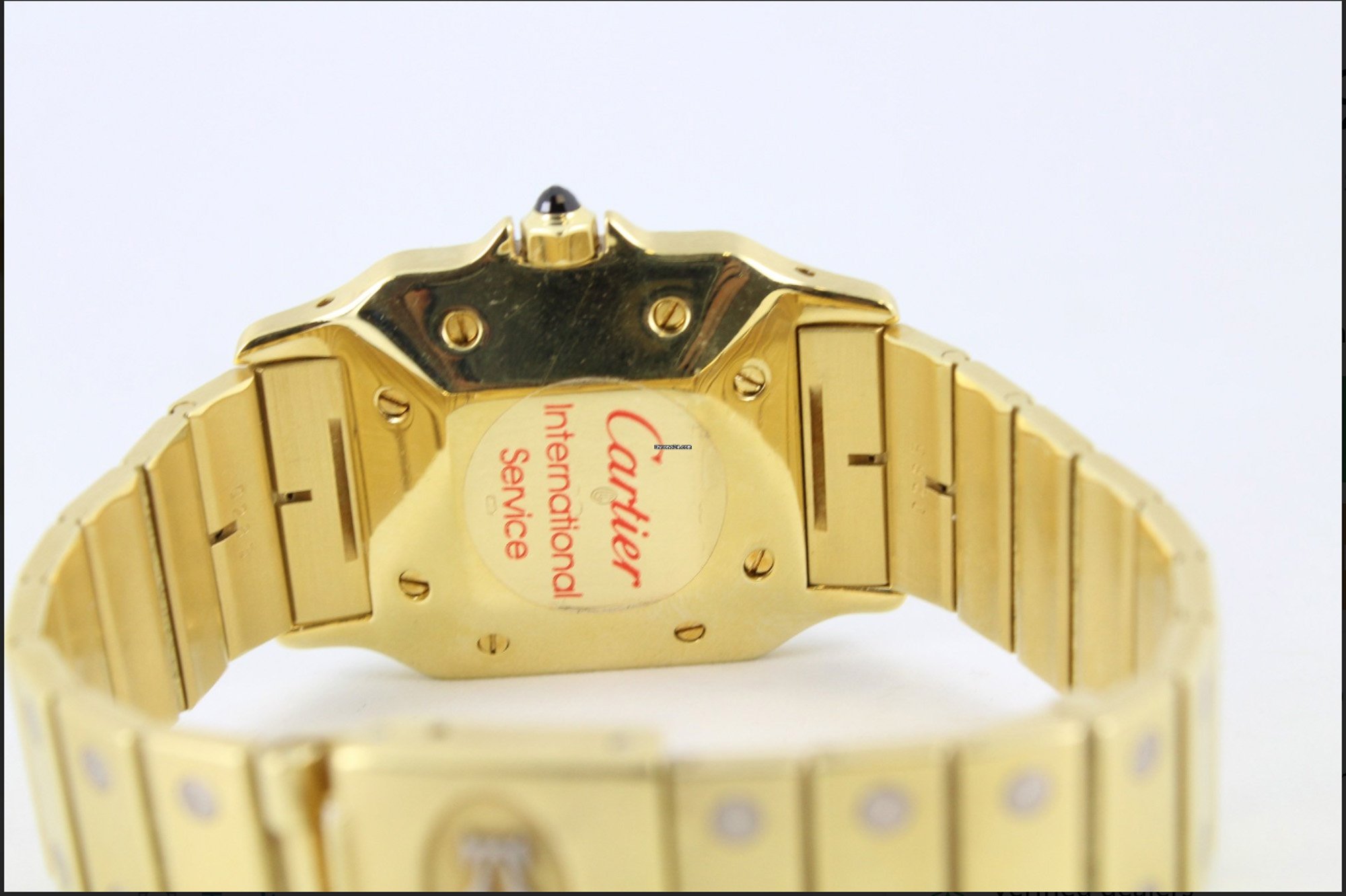 I did some more research on the web about the Cartier Santos and the Santos in general and was pretty blown away that the Santos first hit the shelves (as if a Cartier boutique has ever had shelves) way back in 1911 and aside from the addition of crown guards in 1978, the look has stayed remarkably faithful.  And the Santos, originally called the Santos-Dumont after the aviator, is amongst the first wristwatches – most believing it is the first.  When we jet forward to 1978, the watch was renamed as the Santos de Cartier and added those aforementioned crown guards.  An integrated bracelet also found its way to the watch in an effort to do battle with other disco-era sports watches such as the Royal Oak and Nautilus.  The late 70's also marked the first time that the Santos used non-precious metals on its case, but they look cool and are no reason to think of sad songs.  Getting worse, aren't we?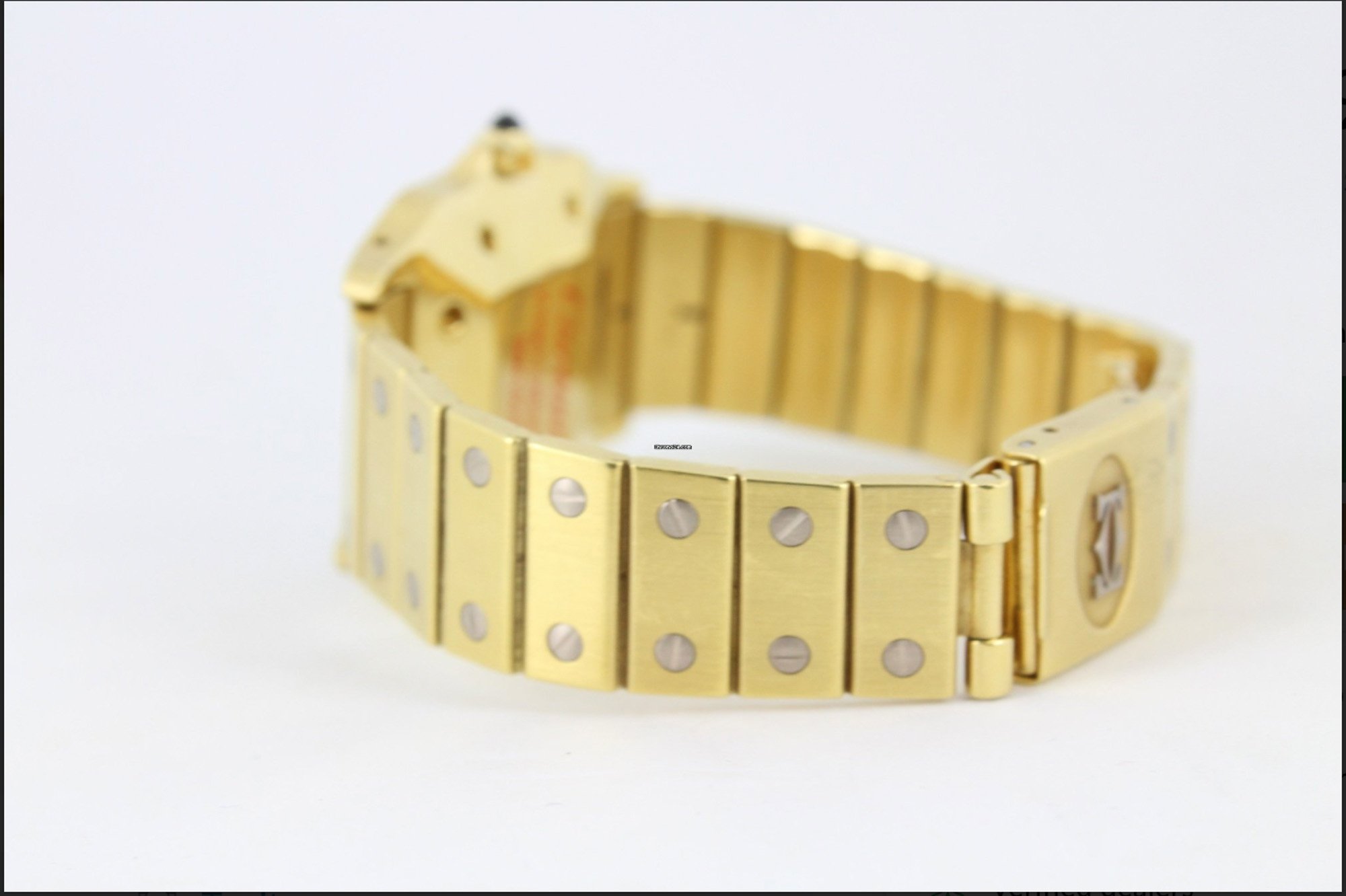 In 1978, the Cartier Santos debuted and if you're wondering that curious French word means "contoured".  It also signifies the fact the case is curved to better fit the wearer's wrist.  Now, during this period, Cartier did take a bit of an errant turn by offering this newest iteration with the option of quartz.  That's some seriously sad stuff, but I think a lot of those questionable SL drivers had cocaine other things to do instead of remembering to set their watches after party-fueled weekends.  Thankfully, Cartier still saw it fit to offer an automatic in the Santos and that came in the form of the relatively pedestrian ETA49, which was a far cry from the JLC movements that the brand once used in the early part of the century.  Really, Cartier, don't go breaking my heart with such basic movements…. If you can work Kiki Dee into any article, it's a must-do.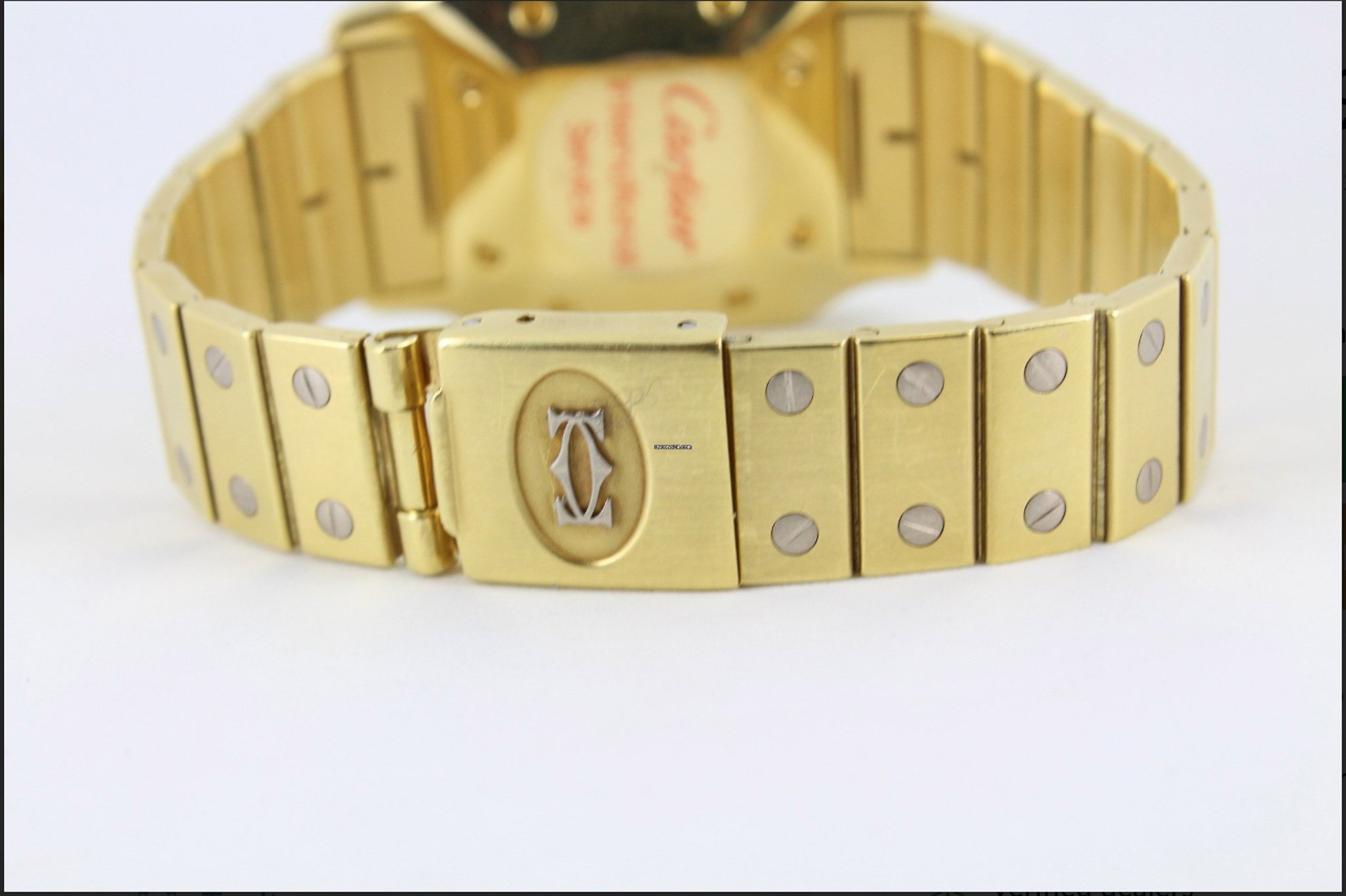 Now, thankfully, the Cartier Santos we have here is automatic and it comes with a very Elton-esque white dial.  This one is listed on Chrono24 and comes from one of the European Union's most underrated cities, Bratislava (the watch and photos are the property of the seller).  Now, there is a tiny elephant in the room and that relates to the size of the Santos.  This brightly colored men's watch comes in at 29mm x 40mm and that means that it definitely sits on the smaller side of things.  But honestly, when something looks as good as this, who really cares?  I mean, check out that clasp!  And frankly, there's little subtle about this, but if it were massive I think it would qualify as too over the top.  The price for this Tiny Dancer is $7,890 and I simply see that as attractive for a nice chunk of gold that hails from one of fashion's most prestigious houses.  The watch lacks boxes and paperwork, but does seem to sport a relatively recent 1,250 Euro (!!) service from the Parisian brand itself.
The question for you, Crocodile Rockers, is whether or not this Honky Cat deserves a Sacrifice of your funds or not…
Note: Thanks to George Cramer for some corrections. Also, the gold bracelet should have gold screws, not steel. This might have been a custom order, but usually, these watches were not delivered like this.