Wrist Game or Crying Shame: Corum Gold Coin Watch
Do you have €5,570 to spend on $20?
Welcome back to Wrist Game or Crying Shame, the weekly series that puts you in the driver's seat. This week, we put the pedal to the metal with a real chunk of gold as we ask you to vote on the Corum Gold Coin Watch. But first…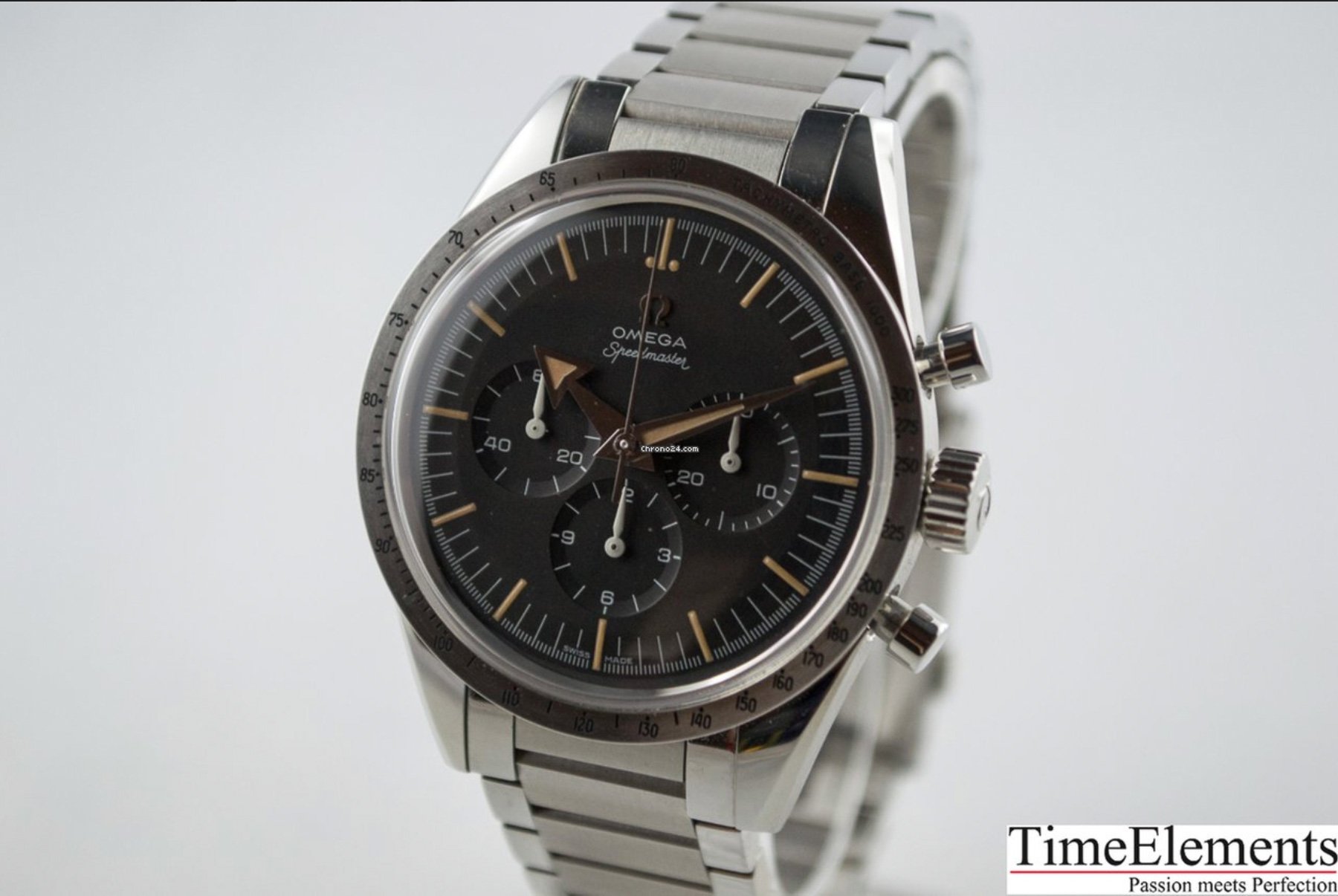 Last week, we asked you to decide whether the 2017 Omega Speedmaster 60th Anniversary edition was worth your hard earned ducats. Well, you all showed up in force and the Speedy stormed the polls on the way to 70% Wrist Game mastery! On the other hand, we also received some deep sighs as this series has focused heavily on both Omega and that other brand with a coronet as a logo. What can I say? Sometimes you folks just don't show up when I talk about something eccentric. But I am a man of the people and if you ask I shall deliver. You wanted different and today serves it up with the Corum Gold Coin Watch.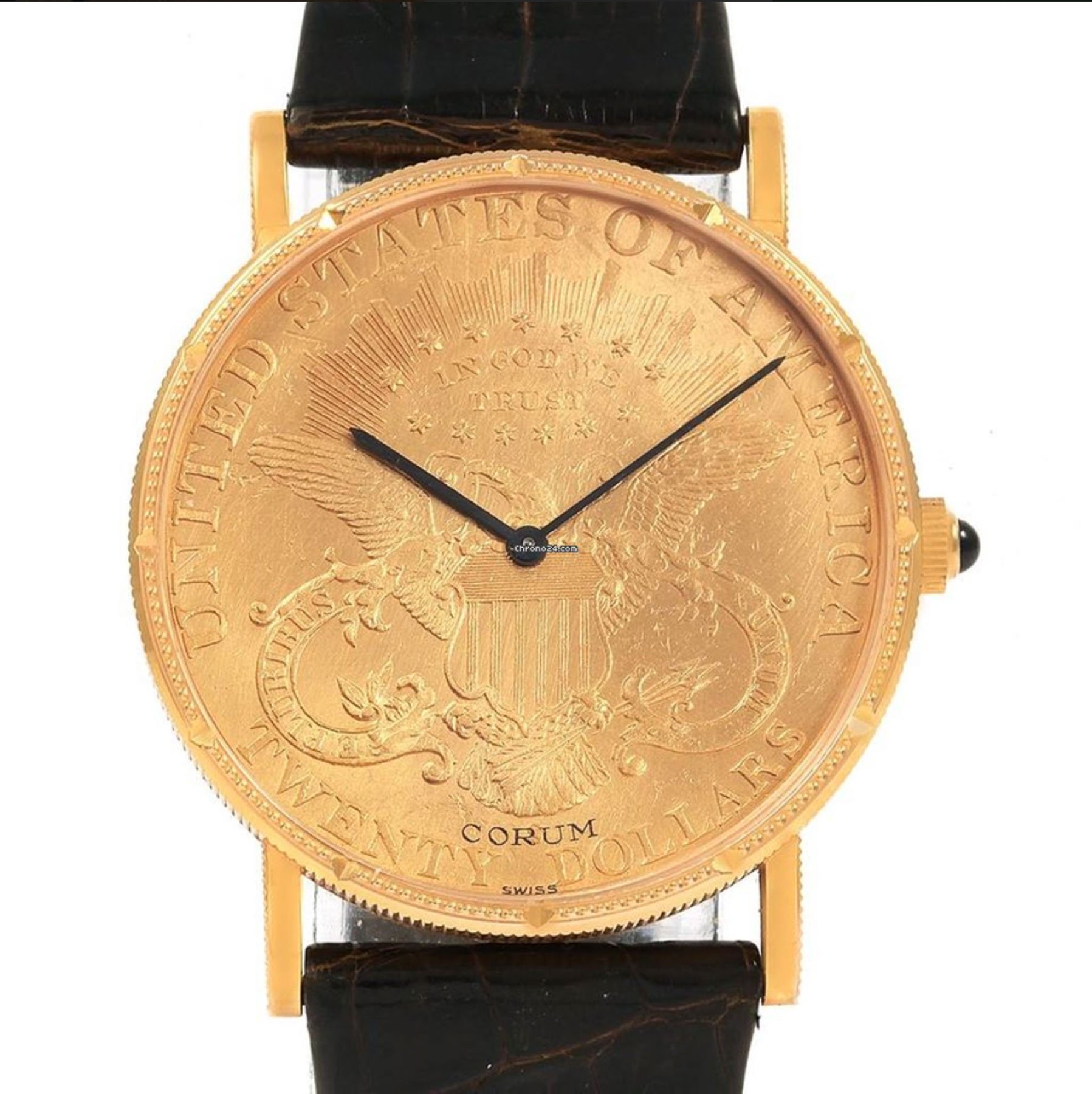 The Corum Gold Coin Watch
Do you remember the movie Swingers? One take away from that film was people calling each other, "money," when they were doing something awesome. It was a brief, if albeit annoying fad that predates a lot of the bro-isms that infect our world today. Well, with the Corum Gold Coin Watch, you can literally be money with this baby strapped onto your wrist.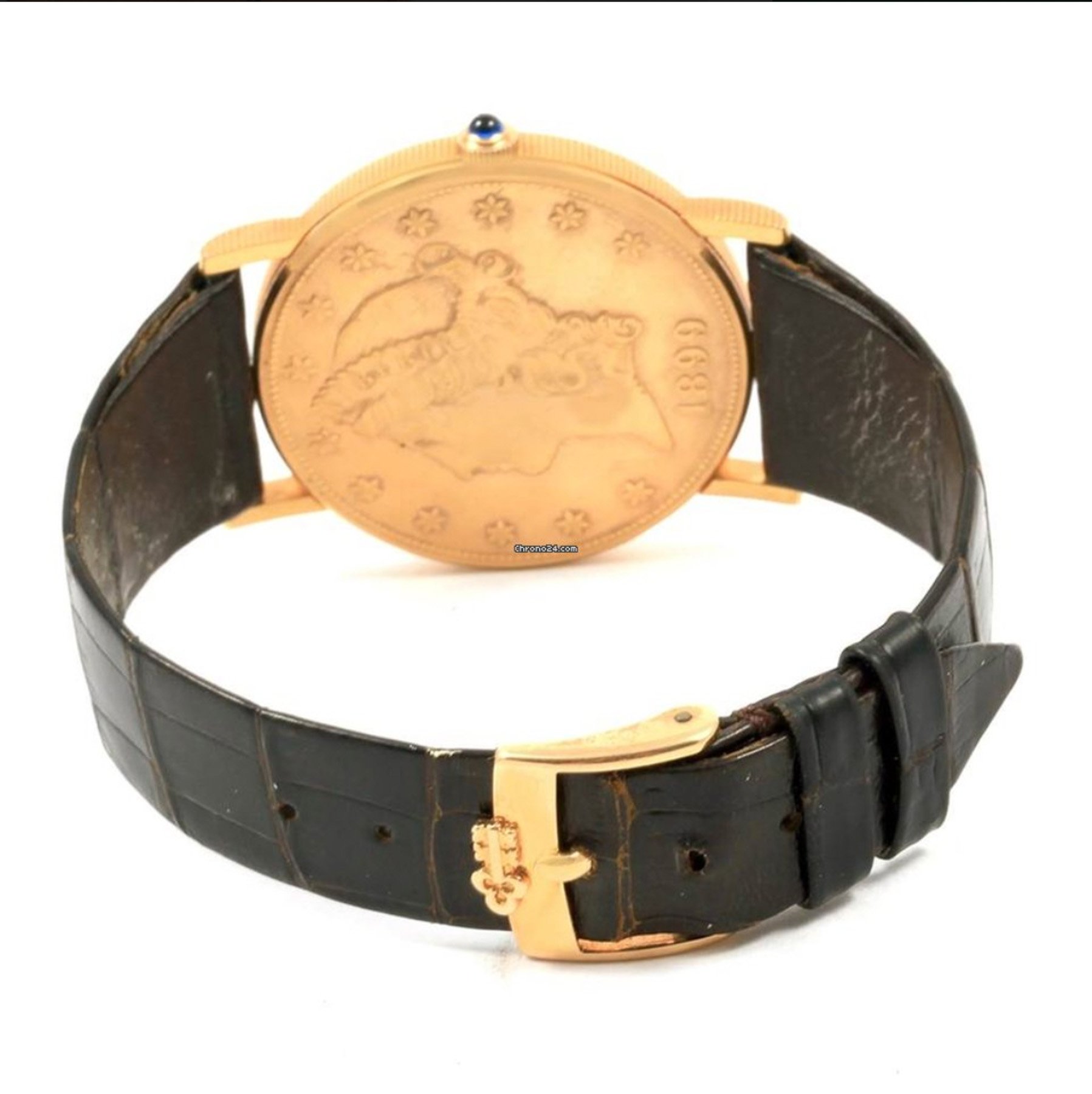 You're So Money, Baby
It was way back in 1964 that the Corum Gold Coin Watch debuted and it's been made on and off since that time in many different forms. Essentially, this watch takes older legal currency — generally of the American type — made from gold and typically from the late 1800s to early 1900s and turns it into a watch. Yes, there was a time when gold was in circulation with denominations like $5, $10, $20, and so on. I mean, can you imagine carrying around piles of pirate's loot as a normal daily habit? It fascinates me. Especially considering that such behavior today would indicate that America has truly become great again.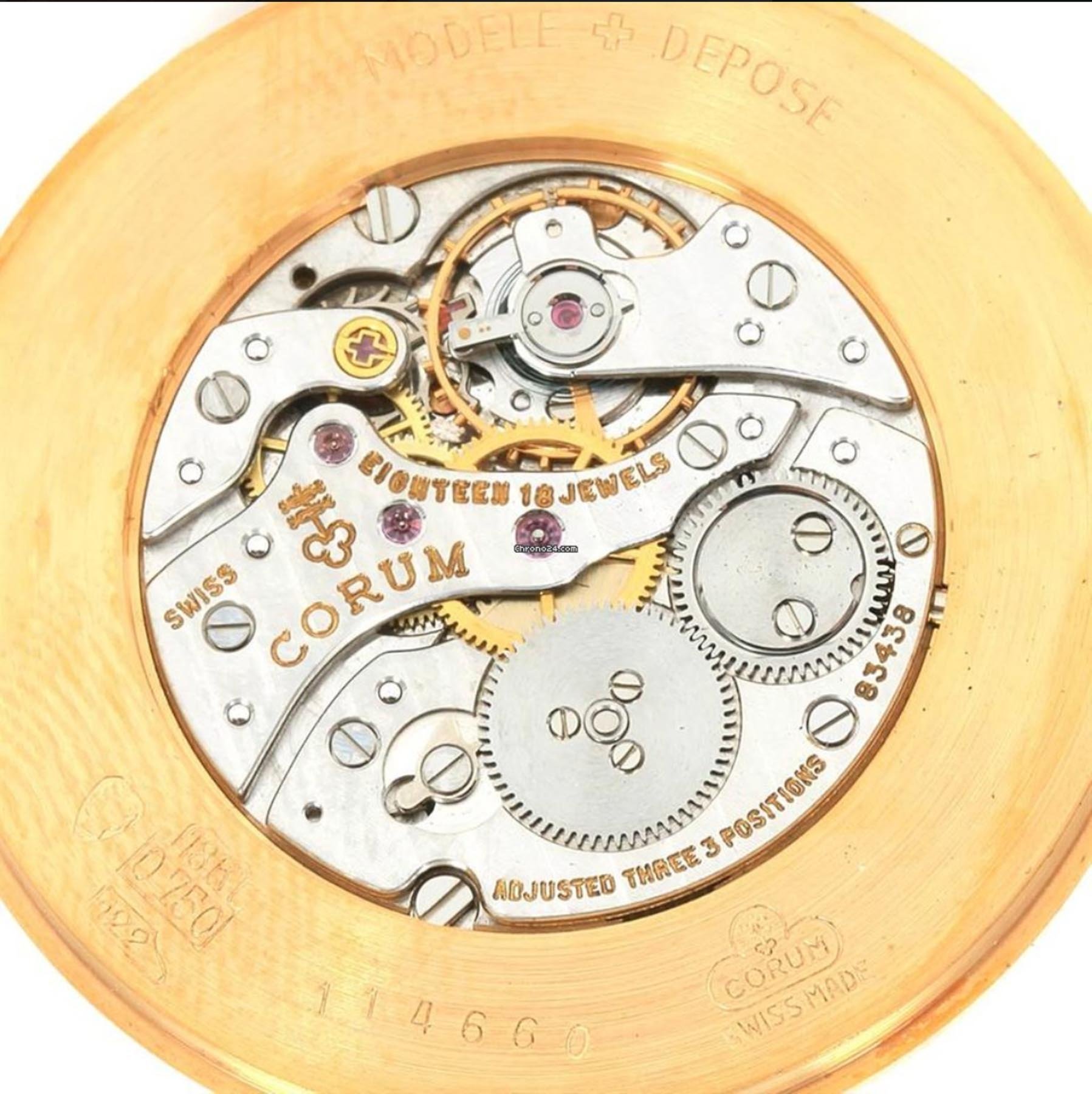 Bisecting Gold
The Corum Gold Coin Watch is a coin that's been sawed in two. There's a thin portion that makes up the case back and the thicker half is hollowed out and a movement is placed inside. Generally, a ridged edge surrounds the original coin and lugs are attached to this. Of course, a hole is drilled into the front side for the central pinion and hands. Finally, Corum inscribes its name on the front in black to let you know that this is no ordinary coin.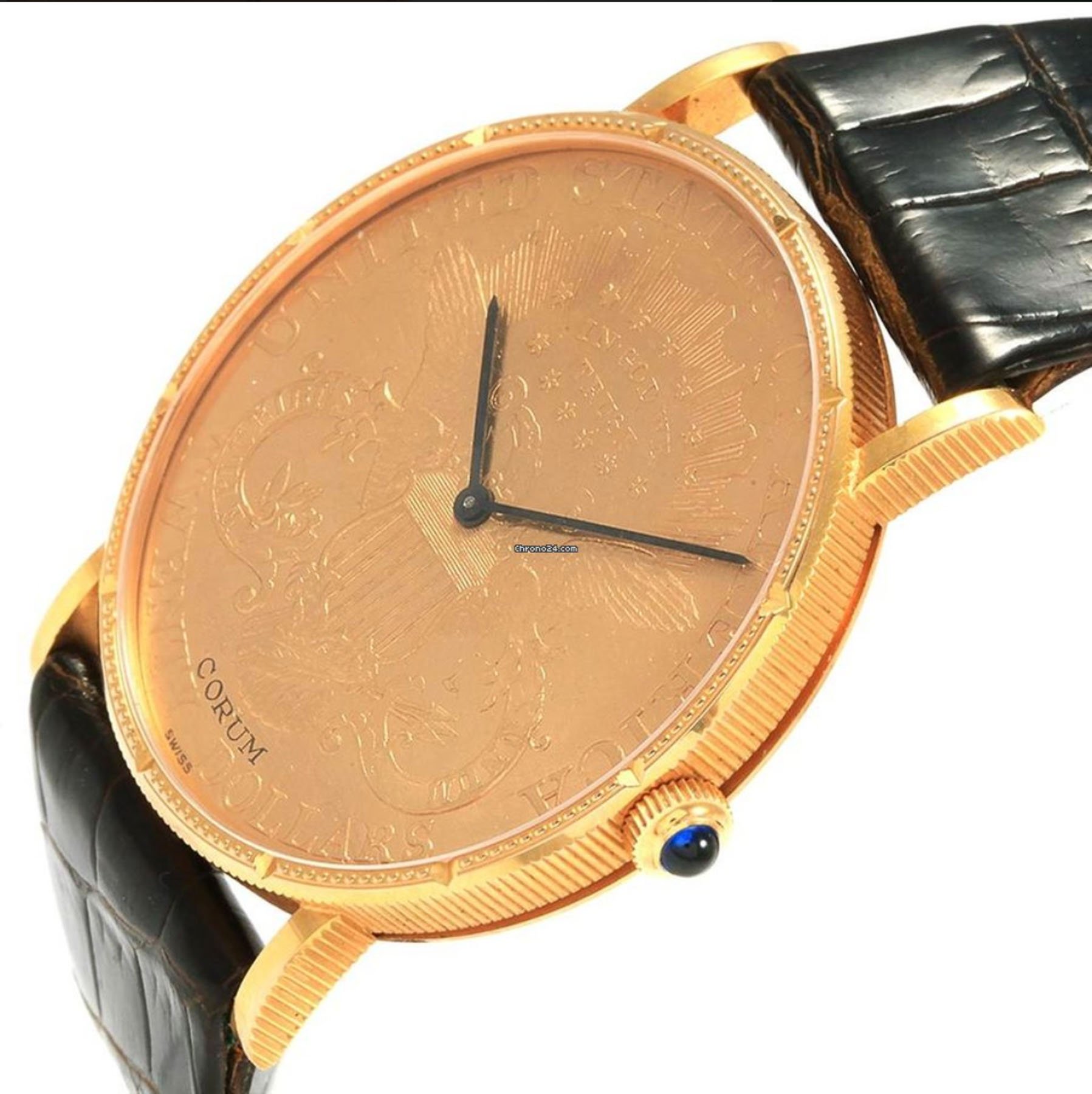 The Long Arm of the Law
Now, when I was a kid, we did mean things to pennies. We scraped them on sidewalks, tortured them by submerging them in Coca-Cola to see what that acidic brew would do to the finish, and we threw them into fountains and made wishes. By the way, I've noticed that this whole throwing away of money is a very American thing — no one seems to wish for anything elsewhere. But somewhere along the way, some wisenheimer told us that we could go to jail for defacing legal currency. Imagine a bunch of young kids being handcuffed and thrown into the back of a squad car for hurting a few Abes! So, with that in mind, how the heck can the Corum Gold Coin Watch be allowed? It turns out that altering currency is ok if it's not meant to be used as currency again.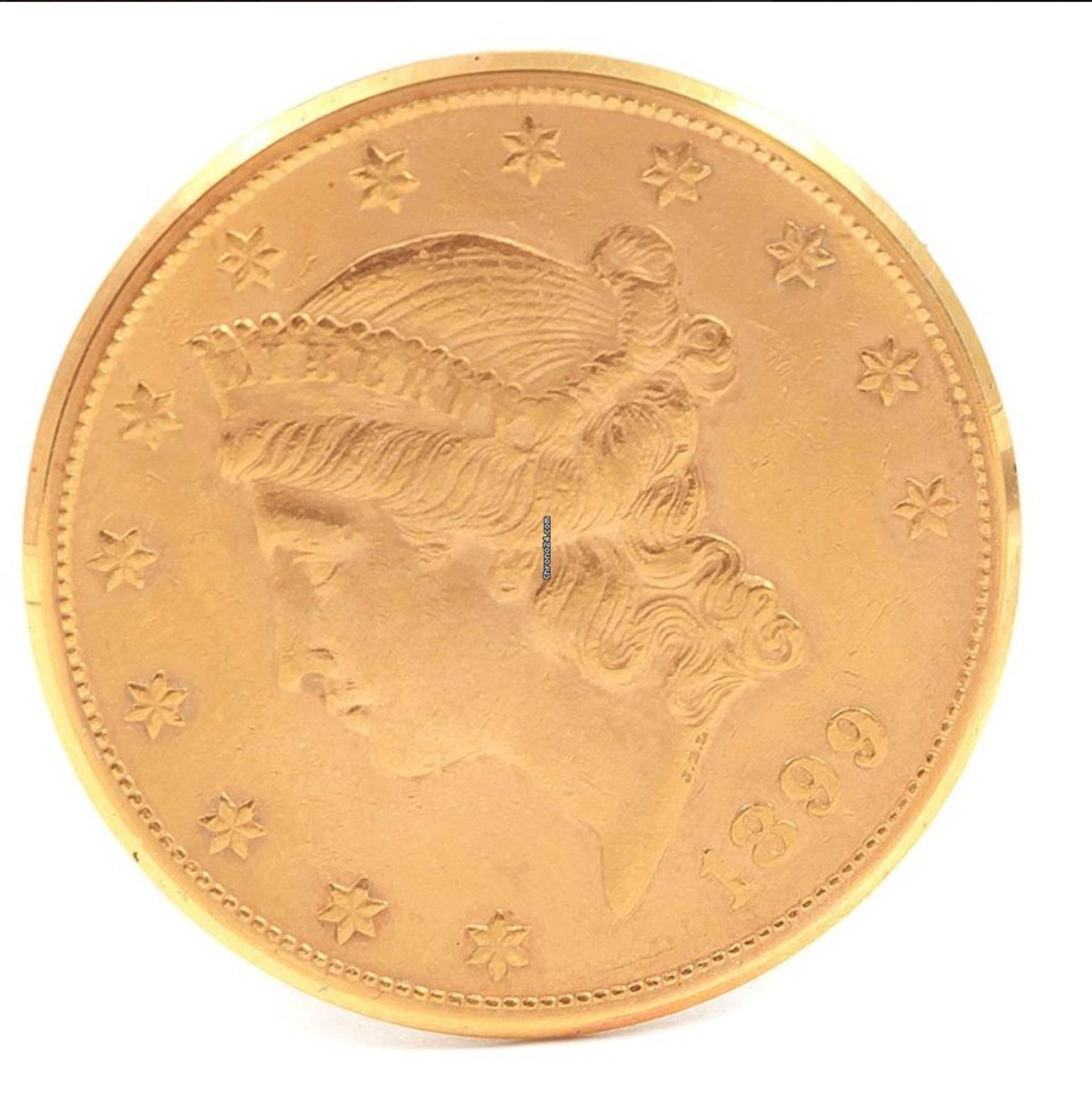 When Your Watch is Worth Something
With the Corum Gold Coin Watch, it might be fun to walk into McDonald's and use your timepiece to pay for your meal instead of a $20 bill. Of course, such an act would make you "illin'"! Seriously, though, for all the people who tell us our watches aren't really worth anything, you'd have them eating their hats over this watch. Regarding styling, these watches came in a variety of sizes during their production. They were also outfitted with quartz, automatic, and manual wind movements.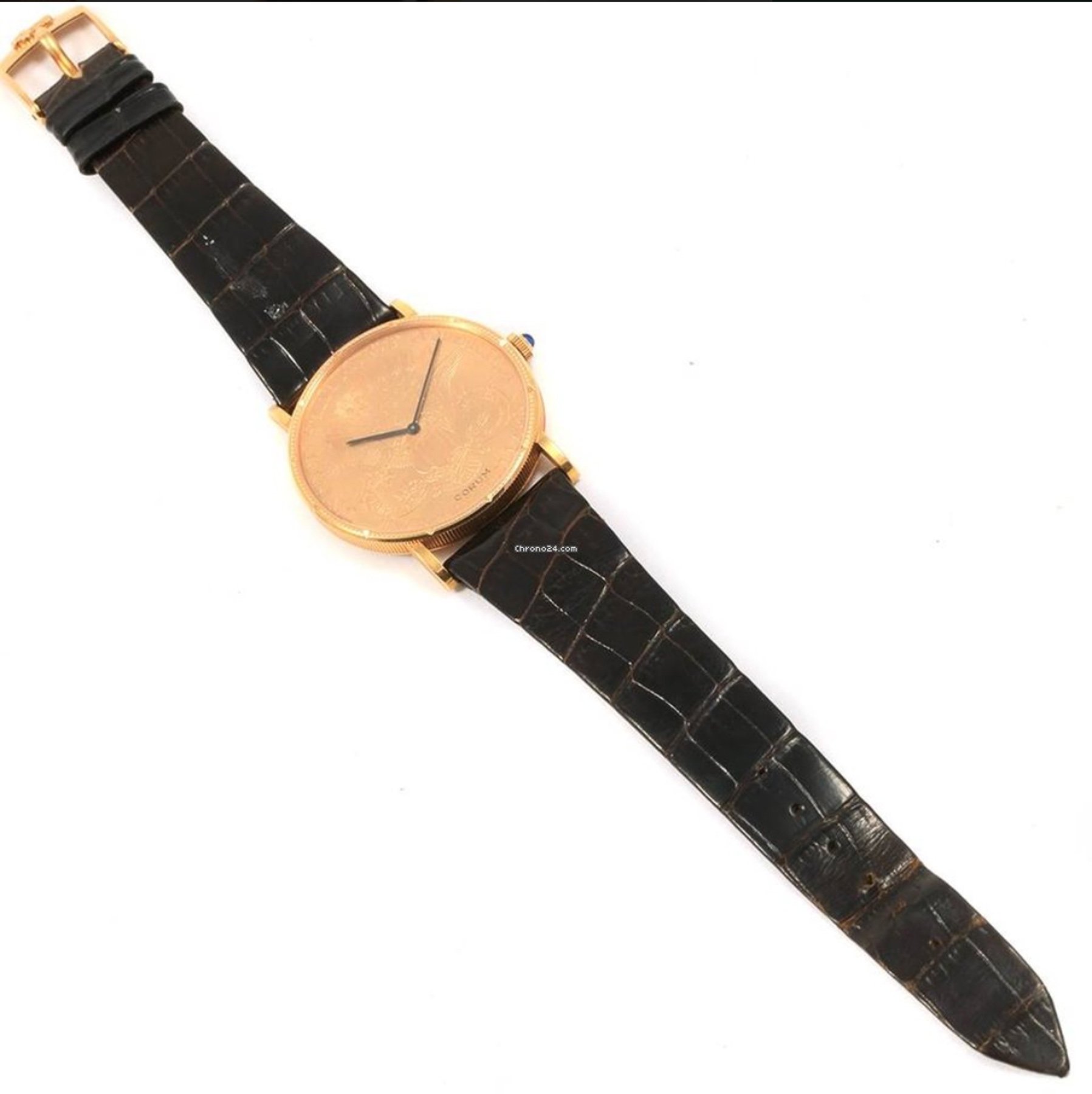 My Thoughts on this Watch
If you're curious about my thoughts on the Corum Gold Coin Watch, I must say I'm a fan. I recall these in stores as a kid next to the brand's famous Golden Bridge. Corum's watches were different and always straddled the line between jewelry and watchmaking. Yes, these could be considered as garish and possibly even uncreative, but I think they look far better than, say, a loud gold medallion around one's neck. Despite the fact that Corum still makes these, they bring me back to a far different time as you'll read below.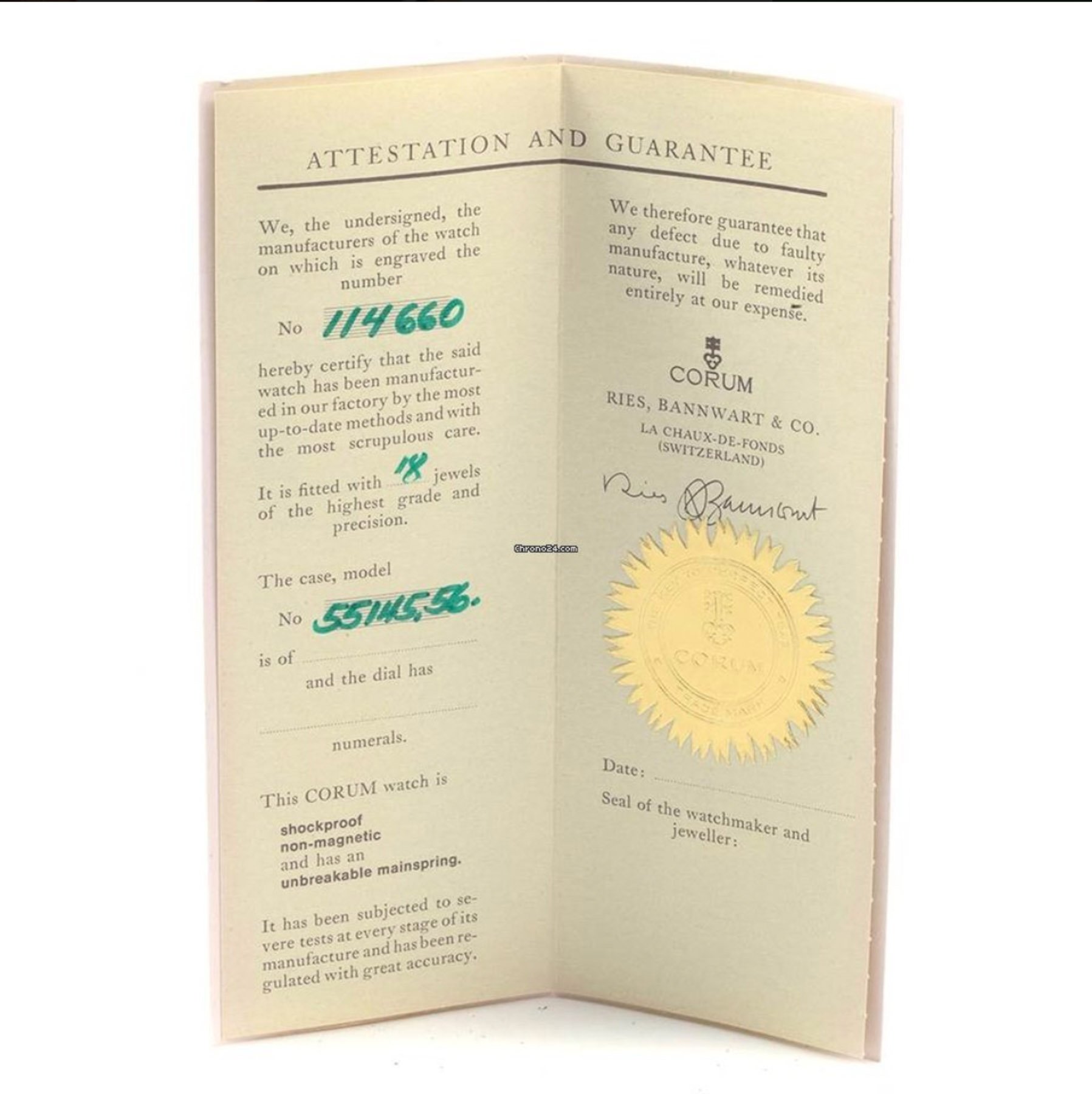 If It Was Good Enough for Reagan…
Today's Corum Gold Coin Watch comes to us via Chrono24 and SwissWatchExpo out of Atlanta, Georgia. I'd guess that it dates from the 1990s or even the 80s but it looks to be in fine shape. It comes in at 36mm which is a perfect size for a dress watch and it uses the $20 Double Eagle from 1899 as its base. If you're doubtful on that front, know that President Ronald Reagan rocked one of these — albeit on a gold bracelet — on the cover of Time magazine in 1980.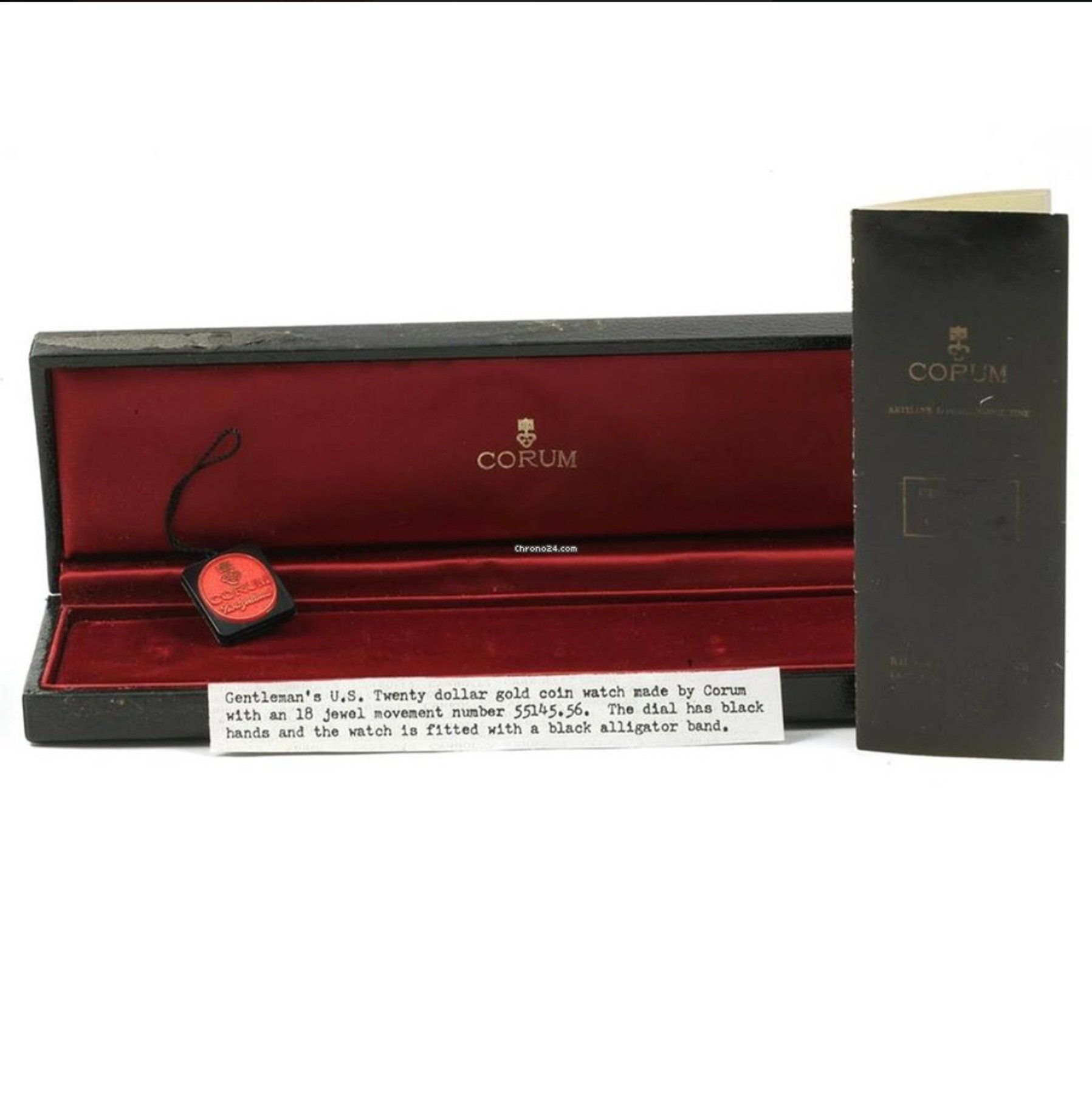 No one thought the Corum Gold Coin Watch was too diminutive on Ronnie's above-average frame. Actually, many US Presidents have worn these watches including Bush and Clinton. I can't figure out who made the 18 jewel movement inside, but I'd guess it was Peseux or Piquet. Whatever the case, it's hard to deny the striking looks of this watch.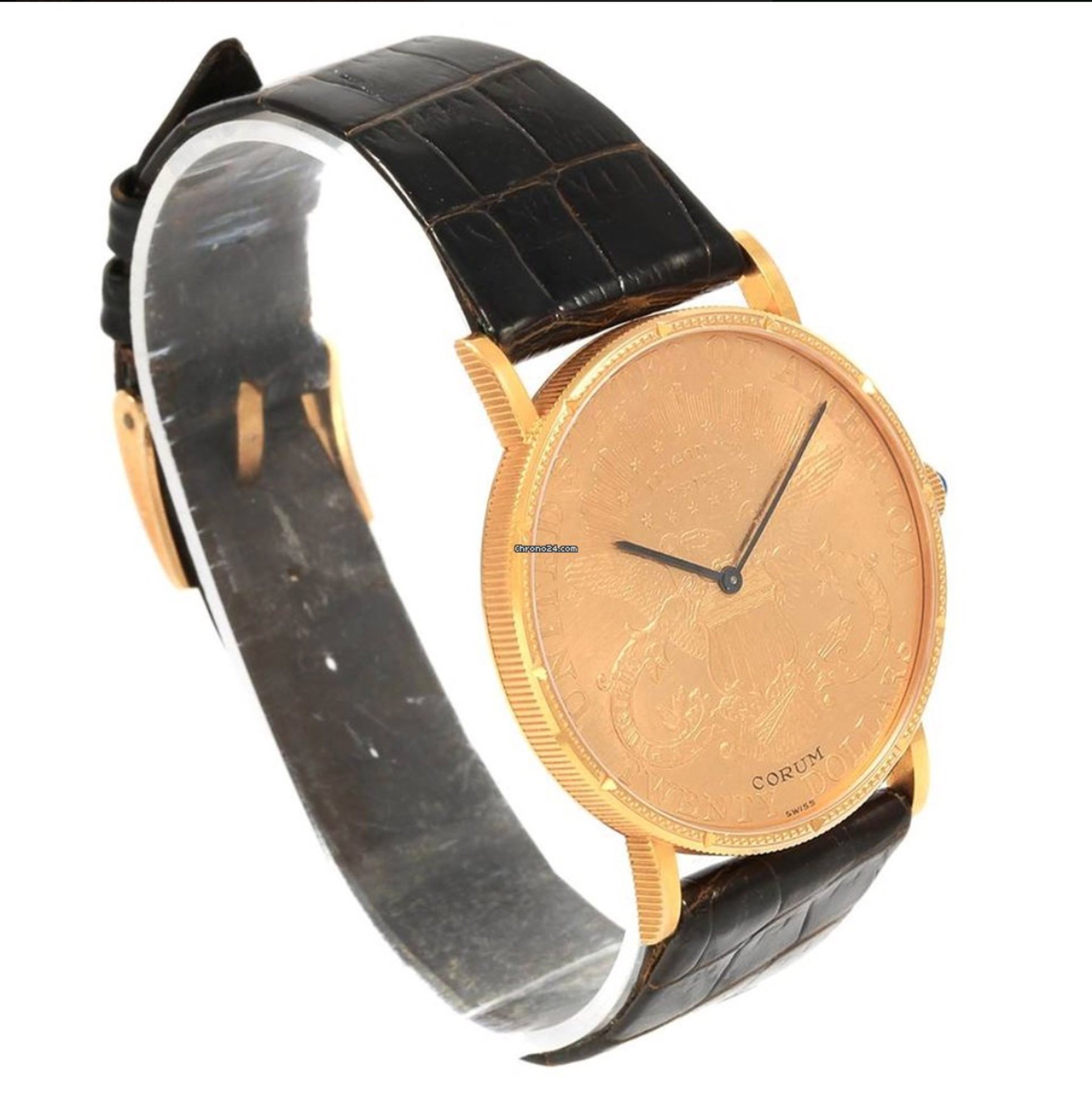 Time For a Vote
The Corum Gold Coin Watch in question — thanks to SwissWatchExpo for the photos — is on offer for €5,570. That pricing puts it right down the center of Main Street when compared to other examples. I simply gave this one higher marks because everything is included. You could cheap out and pick up a quartz edition, but that just doesn't seem right. Twirling the cabochon set crown looks quite inviting. And now it's time for you to vote. But whatever you do, don't accuse me of only talking about boring mainstream articles here or I'll really have to get crazy.