Wrist Game Or Crying Shame: Rolex Submariner 16613 Silver Serti
Is this Serti cute and flirty for €13,052?
Wrist Game or Crying Shame is back after a lengthy hiatus with the Rolex Submariner 16613 Silver Serti. Yes, another Rolex, but it was time to review one of these dials. Before we do…
When we last met, I gave you plenty of James Bond references when I brought out the Seiko 7549-7009 Golden Tuna. I love that watch, but the real reason I wrote the article was to pick on, "On Her Majesty's Secre…zzzzzzzz." Oh, sorry, I'm up now and so were you because you gave the Seiko a 66% blessing. Well done! Now, today's Rolex Submariner 16613 Silver Serti promises to bring real pandemonium in our comments section. Will it garner supporting votes? Has it reached a level of kitsch that has become cool? Let's see…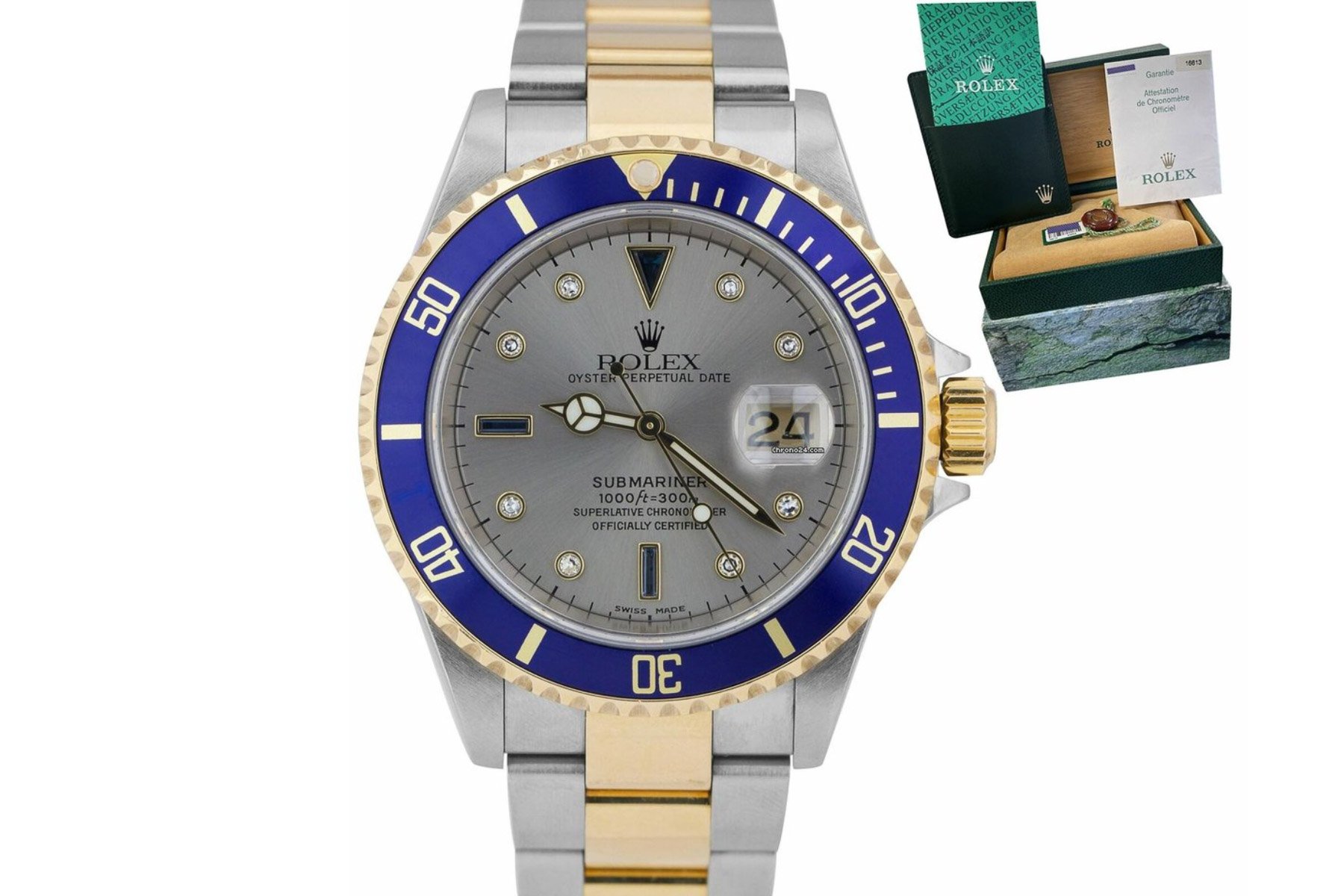 The Rolex Submariner 16613 Silver Serti
I'll just start by stating that Bob's Watches has a fantastic little article on the history of the Serti dials. It also features some of the more famous Submariner and GMT-Master examples that used this special dial. So, what are we talking about? The article tells us that the word comes from the French word, "sertir," which means "to set." "Set," then refers to the jewels that were affixed to the dials of many of the brand's watches. Yes, gems have long been on the dressier pieces from Rolex, but it just so happens that the sporty/toolish models are the best-known. Today's Rolex Submariner 16613 Silver Serti is a perfect example.
So, here's the thing with a watch like the Rolex Submariner 16613 Silver Serti. We know that Rolex has offered precious metal versions of its sportiest watches for decades. Some decry this because these watches are loud. However, I think there's an argument that they are relatively pure because they're purely metal. They can do all the things that a basic steel model can do, but they add some panache. So, what happens when functional lume gives way to bling?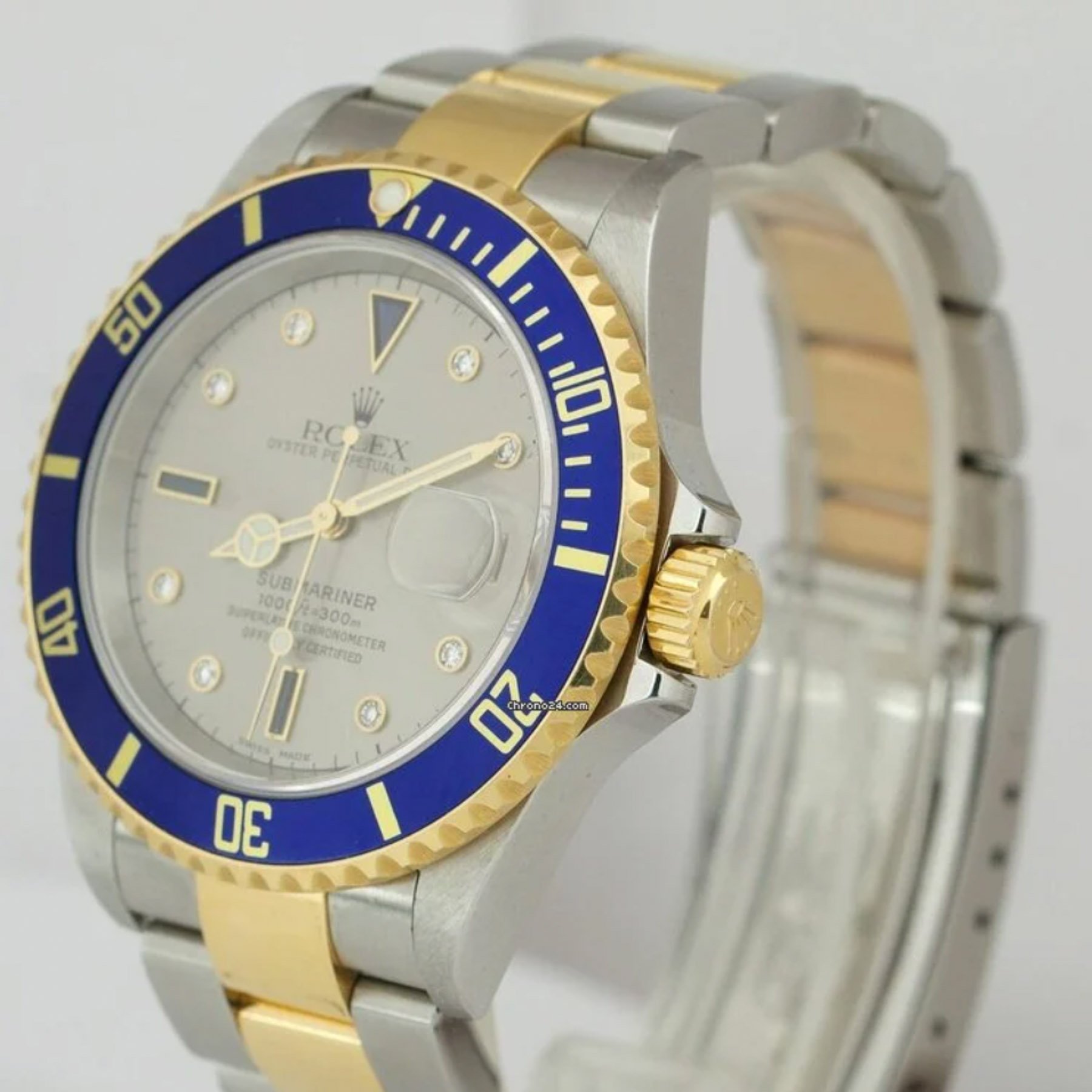 A questionable look that has a following
What I can tell you is that watches like the Rolex Submariner 16613 Silver Serti were everywhere in South Florida when I was younger. I remember seeing them all the time in stores like Mayor's and, honestly, I didn't like them. Even then, to me, they felt like a car that had been taken after purchase for one of those questionable vinyl roofs (also common in South Florida). I didn't know much about watches as a youngster, but I knew that a Submariner was a big, tough watch. It didn't look so tough with gems throughout the dial, did it? One thing I must admit that I do like is the unique silver dial itself. That's kind of neat.
Regardless of what I thought, watches like the Rolex Submariner 16613 Silver Serti were popular and they now have a bit of a cult following. With so many two-tone Subs on the market in so many different states of condition, it's hard for me to tell if these really garner a premium. What I can say is that they don't seem to yield a discount.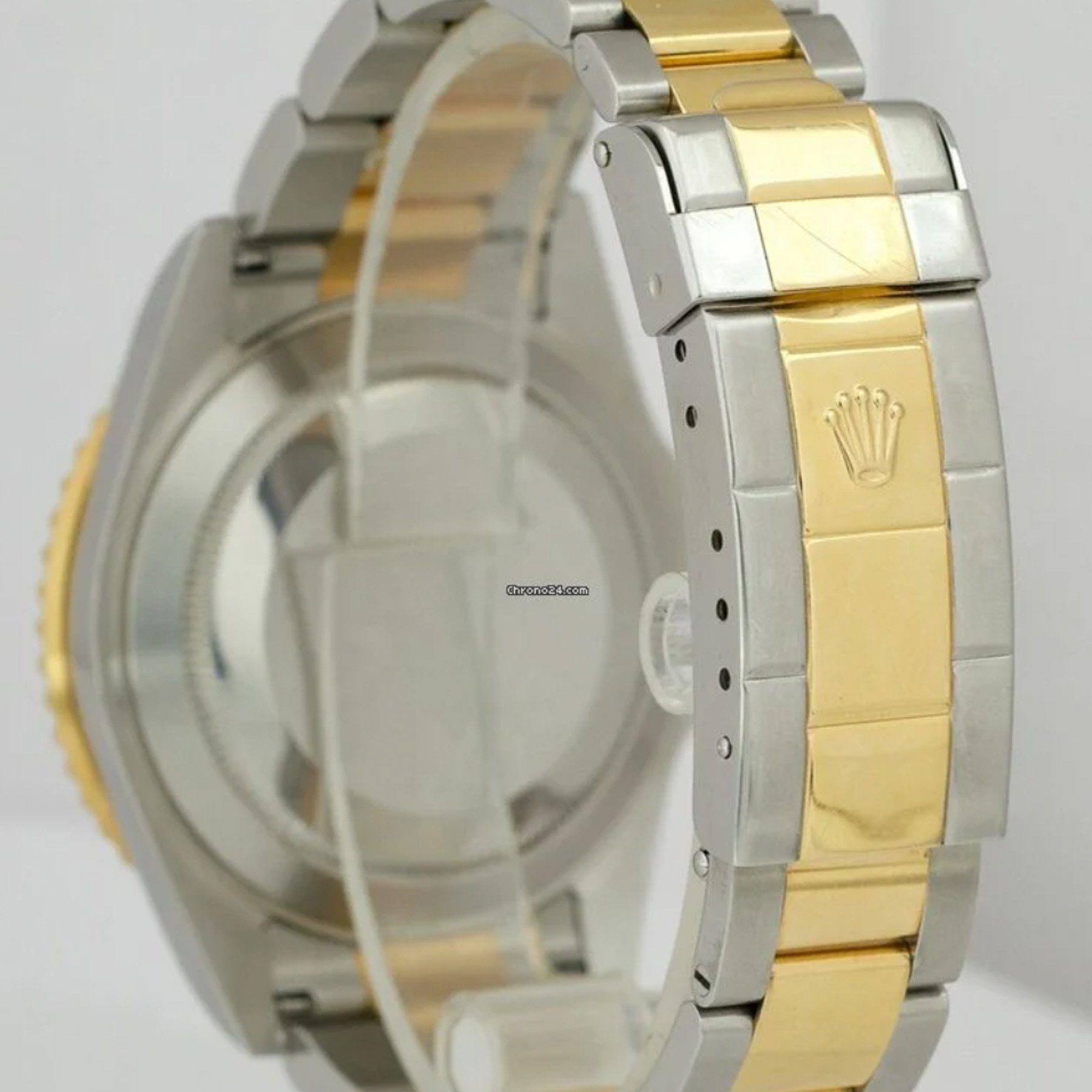 What are these things?!?
It's hard to classify a watch like the Rolex Submariner 16613 Silver Serti, but I'd call it one step further in the oddball direction than something like the GMT-Master Root Beer models. They're unique, somewhat polarizing, and, yet, unquestionably Rolex. Perhaps I'd liken these more to the Stella dials that are now so prized. These days, with Rolex models in such demand, people are on the lookout for semi-dusty corners where they think they can find value. As such, we've seen models like the Submariner "Bluesy" blow up in terms of pricing. Are the oddball Serti models ready to pop? Who knows…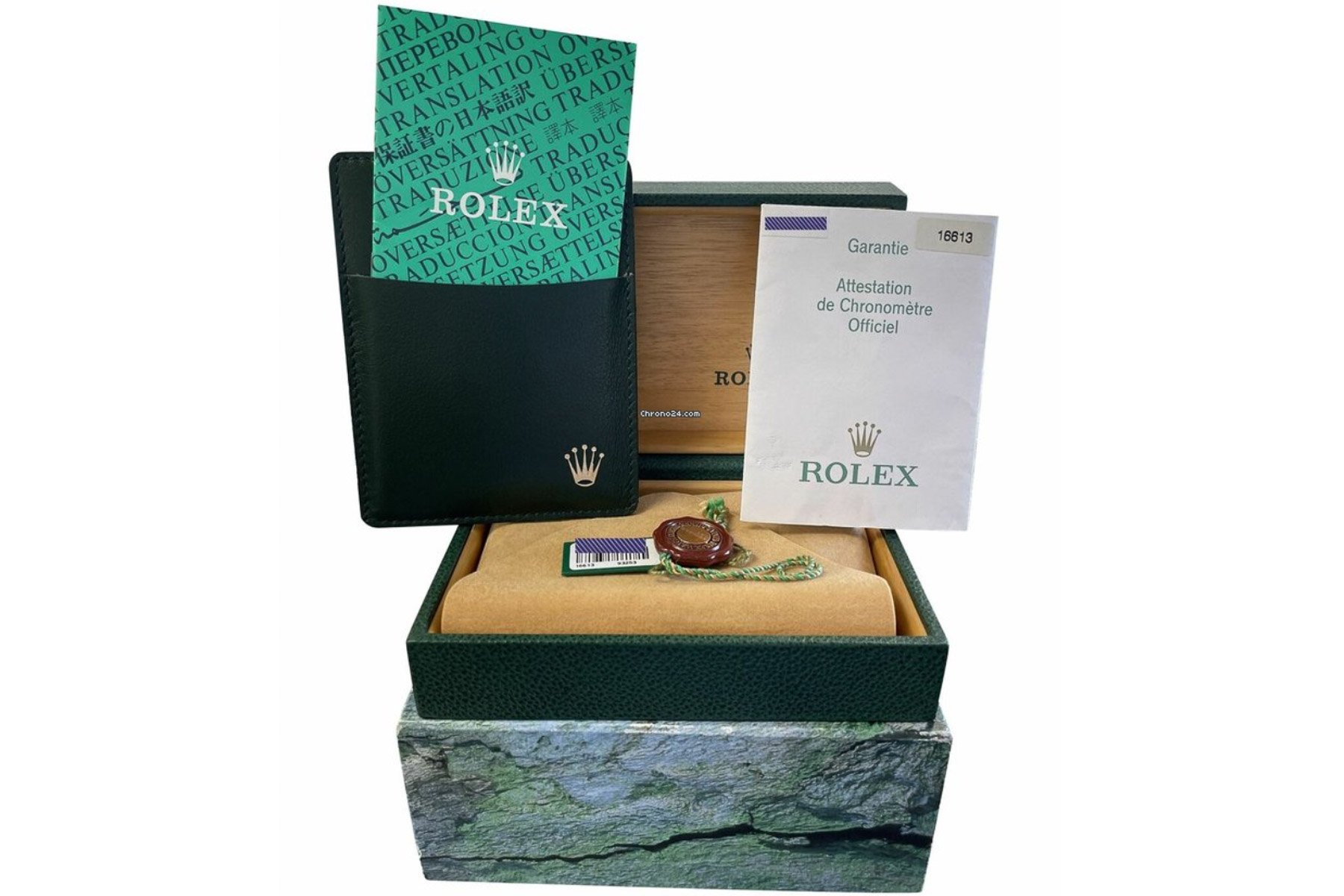 Today's candidate
These days, Rolex no longer makes a diamond and sapphire-encrusted model like the Rolex Submariner 16613 Silver Serti. They now offer diamonds, so things have gone more subtle — I guess. If the original look is your thing, today's model looks like a nice example. This 2004 model (along with the photos) is the property of Collectors Coins & Jewelry in New York and is listed on Chrono24. It comes with its original box, all the papers, and looks like it's in nice shape. The seller tells us that it's unpolished and it is priced at €13,052. There are plenty of two-tone Subs above and below this price level, but it seems fair to me.
Now it's time for your thoughts on this Rolex Submariner 16613 Silver Serti. I don't think I've ever read anything about one of these models on our site within the comments, so I'm really curious. Cast your vote and let your words fly!
Rolex Submariner 16613 Silver Serti