Xetum Timepiece Sweepstakes – Win A Xetum Of Your Choice!
Xetum is a relative new brand that should be followed closely by fans of modern design watches.  Xetum uses proven watch manufacturing techniques combined with a fresh design of cases and dials. I've met Jeff Kuo – CEO and founder of Xetum – in 2009 and he showed me some prototypes of his watches. I was really impressed by his work and am very glad to see that his watches made it to production shortly after.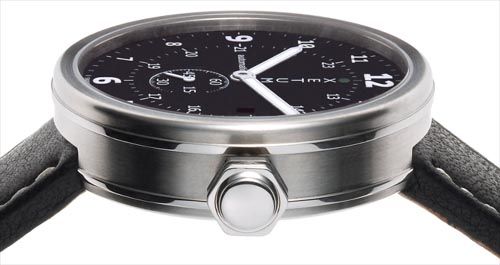 Xetum deserves attention, not in the last place because of their eco-friendly production methods and initiatives. Italian cork lining in Xetum's watch straps, a rubber wood watch box and a protective outer carton box made of ecological fibers, to name a few. Inside their well designed watches, a Swiss mechanical movement made by ETA ticks away time. Let's not forget that a mechanical movement is also eco-friendly.
A great way to get attention is to give away a Xetum time piece of choice! There are two ways to win, either 'Like' their Facebook page or to fill-out a short survey and share your thoughts about Xetum with them. Actually, there are three ways to win, since you are also allowed to do both 🙂