Does It Make Sense To Spend So Much On A Quartz Watch?
Would You Rule Out Quartz Watches?
One of the first things that you learn from watch magazines, blogs and collectors is that quartz watches are off limit. They lack soul, they are cheap or at least cheapen the watch and basically can't be taken seriously when you're into collecting watches.
Whenever someone asks what my profession is, I tell him or her that I write about watches. Mechanical watches. As this makes the explanation that I am only writing about serious watches redundant. But it is of course not the truth, there's more to this than the movement of a watch. Gerard wrote about his love for G-Shocks a number of times, including in one of the recent You Asked Us features. But what about more expensive watches that have a quartz movement inside. Like the new Cartier Santos for example, or a Grand Seiko with 9F movement.
Our question today comes from Mark from Germany.
Does It Make Sense To Spend So Much On A Quartz Watch?
Mark is not entirely new to collecting watches, but the fact that certain high-end watch brands continue (or start to) offer watches with quartz movements confuse him. Let's have a look at his letter (translated from German):
Dear Fratello team,
It is with great pleasure that I read your You Asked Us topics on the magazine, it gives valuable insights to collectors like me. I am not an expert yet, but also not a novice collector. However, when looking at the Cartier novelty from this year at SIHH or one of your reviews of the Grand Seiko with quartz movement, I am a bit confused. I was always taught that quartz movements are not to be taken seriously when it comes to expensive watches. Yet the finish shown on the Grand Seiko quartz movements is something that can't be ignored. How do you feel about luxury watches with quartz movements? Does it make sense to spend so much money on a watch with a quartz movement?
Best,
Mark
In order to answer Mark's question in the best way possible, let's have a look at some of the reasons why a quartz movement can be interesting.
Functionality
Just to be clear, I don't think there's anything wrong with a quartz watch. The fact that a designer watch (Daniel Wellington, CK, Fossil, Diesel etc.) watch has a quartz movement is a logical thing, as it has much to do with price. However, there are also watches with a mechanical movement that I also don't take very seriously. So for starters, I would say that you have to judge the watch as such, not only based on the fact that it has a quartz movement.
Some watches have quartz movements because they have functionality that basically requires one. The digital watches from Breitling, Omega and Tissot come to mind of course. As an owner of a Speedmaster X-33 myself, I can only underline how incredibly well built this watch is, and that the quartz movement offers functionality designed for astronauts and pilots that can't be done with a mechanical watch. Yet, these professionals need a reliable watch that will be able to take some serious abuse. The same applies to the Breitling Aerospace, B1, Emergency and the Exospace for example.
Thinness
Some people prefer really thin watches. And although brands like Bvlgari and Piaget for example, offer incredibly thin watches with mechanical movements, these definitely come at a certain price. When Cartier introduced their Santos-Dumont earlier this year, we were actually quite impressed by its beauty. Part of the beauty was due to the dimensions of this watch. Just 7mm thick, a perfect companion for someone who loves an ultra-thin dress watch. The steel model comes at a price of $3900USD. The automatic version of the Santos in steel is almost 9mm and has a > $6000USD price tag. Then, also realize this is not your ordinary quartz movement. More about that later.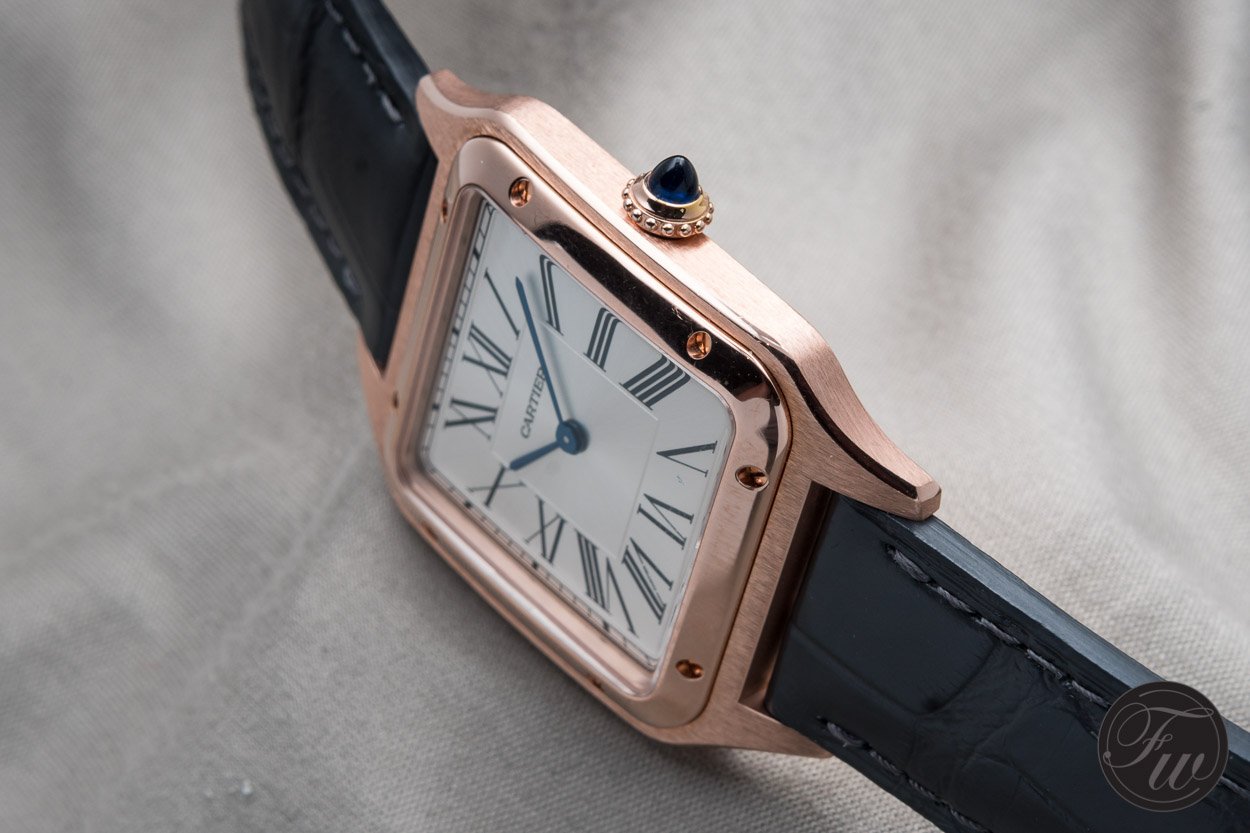 Accuracy
In all honesty here, every collection needs a battery operated watch. Perhaps even with radio controlled operation, or GPS even. You need to have at least one watch that can be the reference when it comes to setting all of your mechanical watches. I use my Casio G-Shock Multiband for that. But simply a quartz watch is not a guarantee that it doesn't lose or gain time. Cheap quartz movements are bound to have a higher deviation than the so-called High Accuracy Quartz movements. Examples of those are of course the Grand Seiko 9F, Breitling's Super Quartz and Longines VHP (Very High Precision) quartz movements. The more expensive quartz movements use thermo-compensation, for example. The Grand Seiko 9F movement checks for variation in temperatures up to 540 times per day, and automatically compensate for these changes to ensure high accuracy.
Talking about the 9F movement from Grand Seiko, these also have a mechanism in place that ensures that the second's hand pause exactly at the markers, without any vibration. Also, Grand Seiko only uses the most flawless quartz crystals for their 9F movements. Just like diamonds, there are differences regarding the clarity of these crystals, affecting the accuracy of the movement.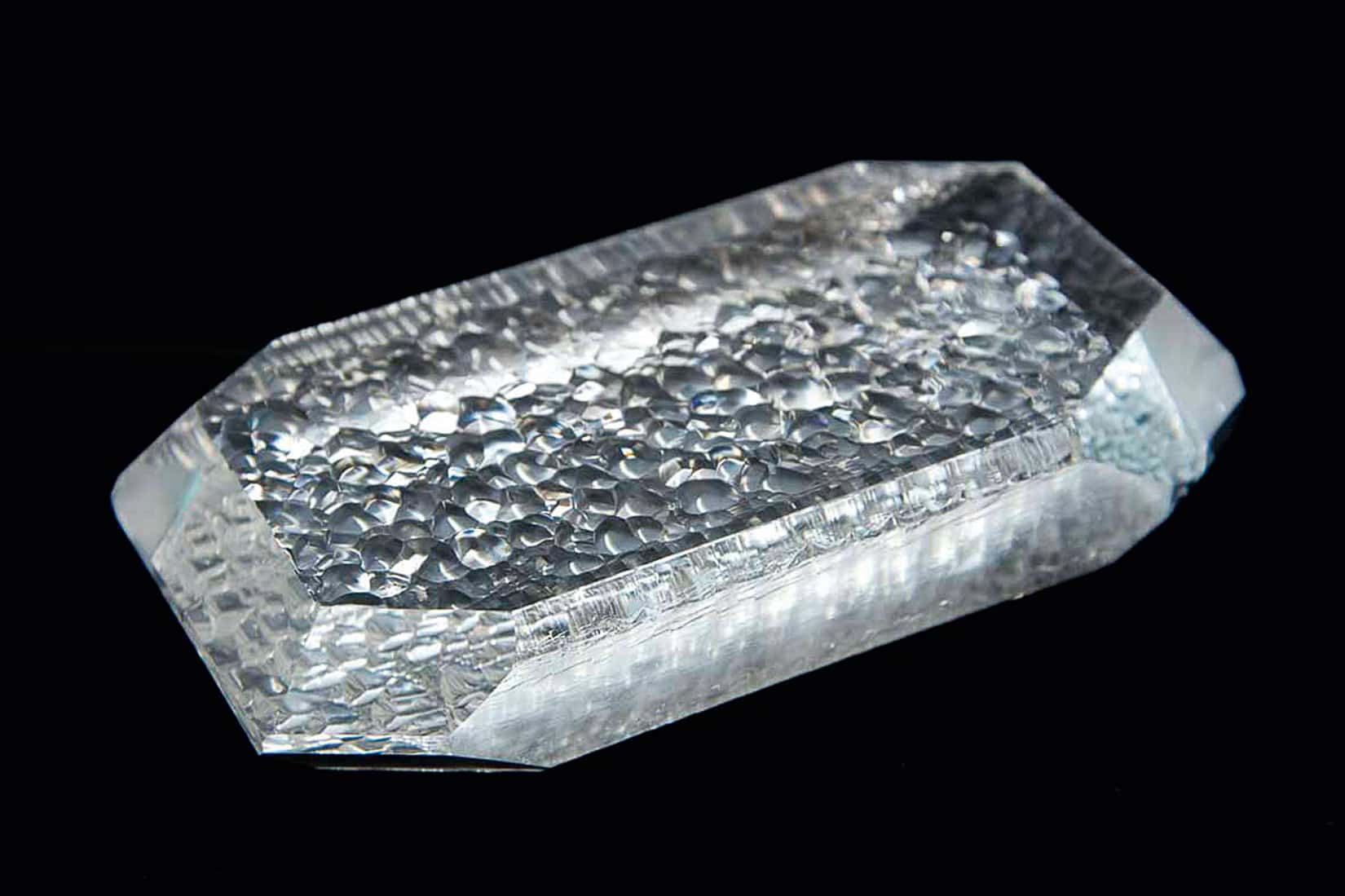 Although the author of this article in the Horological Journal from 2008 did some tests on the accuracy of quartz movements and concluded that even the cheaper movements were able to keep time within a second per day, this might still add up to a few seconds a month. The High Accuracy Quartz movements like the 9F can be as accurate as a deviation of 10 seconds a year maximum.
If this is just as important to you as the finish of all other parts of a watch, and the cost isn't, [luxury] brands like Grand Seiko, Longines, Breitling and Cartier for example, offer the best of both worlds.
Mechanical Versus Quartz
Or better said, mechanical versus high accuracy quartz. Back in 2016, I commented on the Grand Seiko SBGV019G with 9F quartz movement that I was happy that they put a display back on this model. This way, people can see how well-finished and aesthetically pleasing their high-end quartz movement actually is. Not long ago, we picked up the new Grand Seiko SBGN005 (GMT) with 9F86 movement. This watch has a closed case back, which I find in this case even a bit of a bummer. It would definitely show that quartz doesn't equal cheap.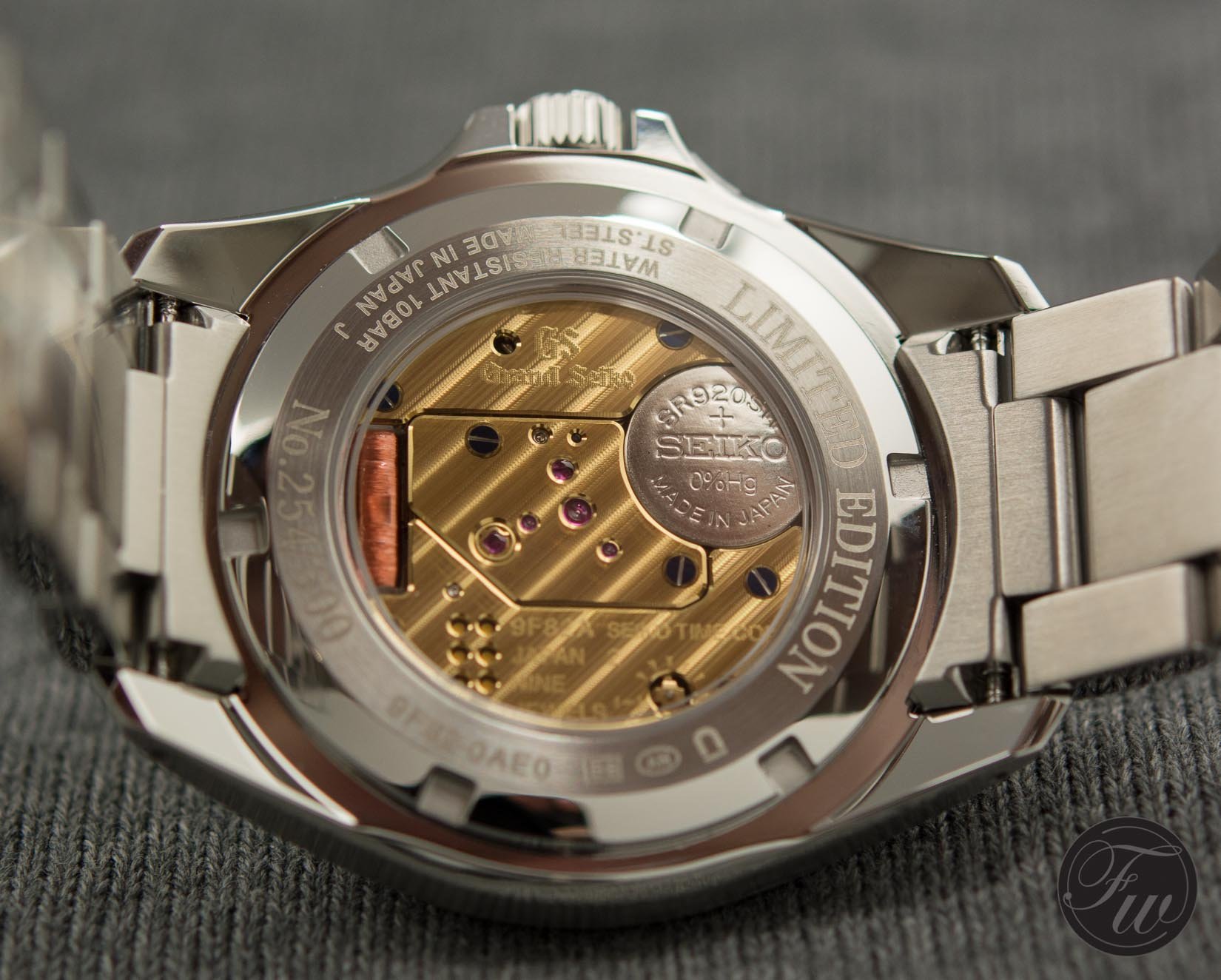 When it comes to beauty, we can't go around the Oyster Quartz movements used by Rolex till approximately 2000. Gerard wrote about these OQ movements:
The Rolex Oysterquartz movements are amongst the most beautiful quartz calibers ever made. Not only do they have 11 bearing jewels, but the regulation is in fact done by a pallet fork and wheel. The technical design of the 5035 and 5055 calibers clearly shows that Rolex intended this movement to be as serviceable, and last as long, as their mechanical movements.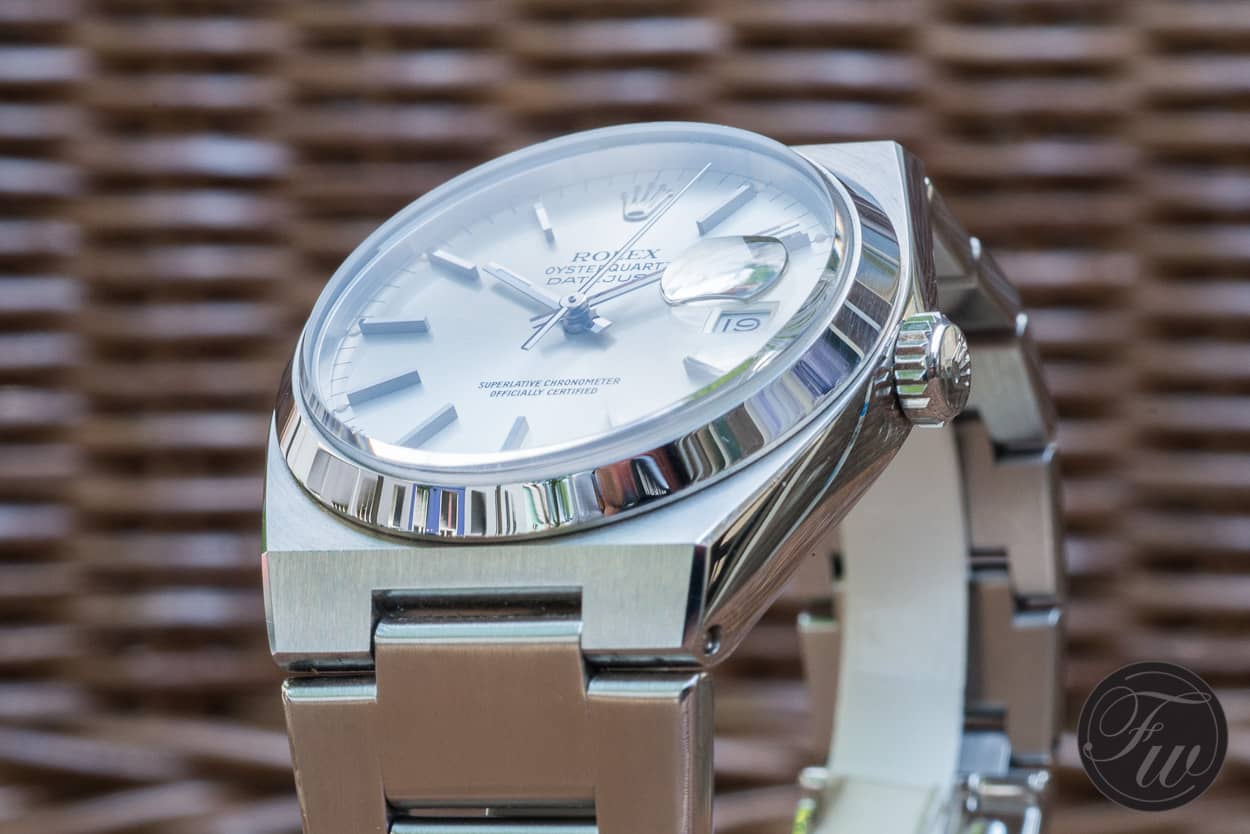 Still, despite the effort that brands put into these quartz movements, whether they are aesthetically appealing or just super accurate, it is incredibly difficult to positively influence the perception of quartz movements that (serious) collectors have. The first question we asked Cartier when they showed us their Santos Dumont watch last January, was if there are plans to release it with a thin hand-wound movement as well.
Observing a mechanical movement is like a live orchestra in perfect harmony whereas, for quartz, the music has been mixed in the studio, giving perhaps a more perfect result. Being able to listen to the orchestra in a concert hall is a completely different experience than putting that CD with the same music in your car stereo. It is not only about the experience though, but also about the craftsmanship needed to make it so perfect.
A mechanical movement is like a live orchestra in perfect harmony
Even though a quartz movement can be beautifully finished, it is often just the main plate that there's always the battery and some other necessary parts present that ruin the view. There's little that can be done about that,  I guess. In the end, it is a matter of what you – as a watch enthusiast – find most important. I do feel that injustice is being done when people state that all quartz watches lack soul. That might be applicable for the cheap 100 USD quartz watch or the typical designer's piece that we all love to skip, but it is just as applicable to mechanical watches that are badly designed and constructed. The soul of a watch is not in the movement, it is in the effort and craftsmanship that went into designing and creating it.
Answering The Question
In the paragraphs above I think I answered the first question of Mark about how I feel towards quartz movements in luxury watches. His main question, Does it make sense to spend so much money on a watch with a quartz movement?, is something that is more difficult to answer. If there's a choice, let's say two identical watches and one has a quartz movement (be it a High Accuracy Quartz one with thermo-compensation and superb finishing) and the other one has a nicely finished mechanical movement, I would always go for the mechanical movement. As soon as the variables change, my answer might change as well.
As an extreme example: let's say a Grand Seiko with 9F movement versus a $1000 USD watch with a mechanical movement (be it Miyota or even a standard Sellita or ETA), I'd go for the Grand Seiko with quartz movement.
So in certain cases, yes, it can make sense to spend a lot of money on a watch with a quartz movement. Be it for functionality, aesthetic advantages (very thin at an acceptable price) or when accuracy is super important to you. I hope I have shown you, and Mark, that not all quartz movements are rubbish or should be ignored by default.
You Asked Us
If you have a question for us, fill out the form below and it might get featured in a dedicated article.
[contact-form-7 id="75601″ title="You Asked Us"]