Zelos : Skyraider Takes Flight
The Douglas A-1 Skyraider was one of the last few propeller driven attack aircraft to enter service. It arrived late for World War 2 and during the start of the Jet era, yet it enjoyed one of the longest careers in the US Air Force. Despite being outclassed in speed and technology by the latest jetfighters, the Skyraider held its own with a heavy payload and agility.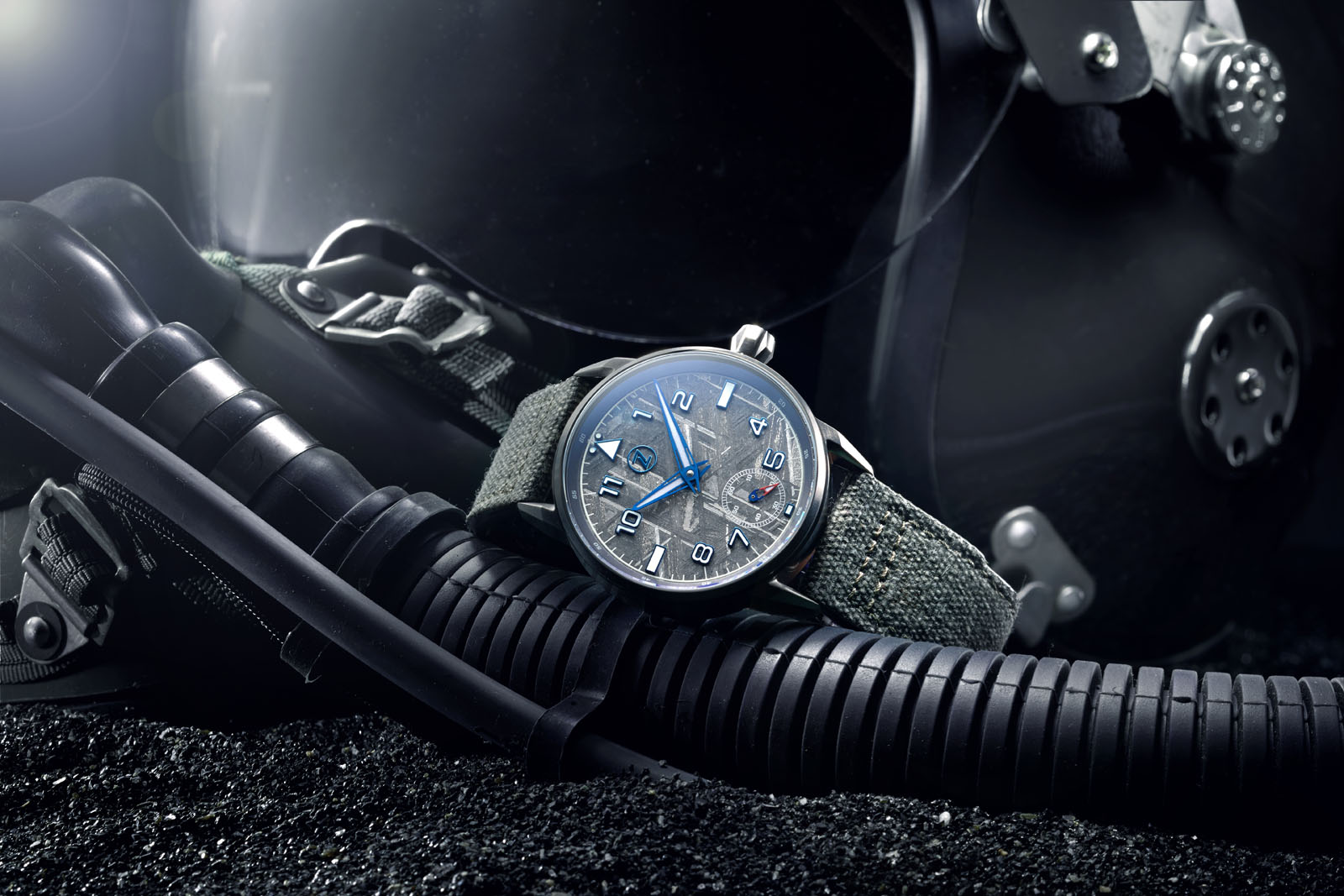 The Skyraider served in both the Korean and Vietnam Wars, and it proved invaluable in providing close air support; for which jets were unsuitable.
We christened our latest flieger the 'Skyraider' as it was developed around the handwound ETA 6498 movement.
For more information please visit www.zeloswatches.com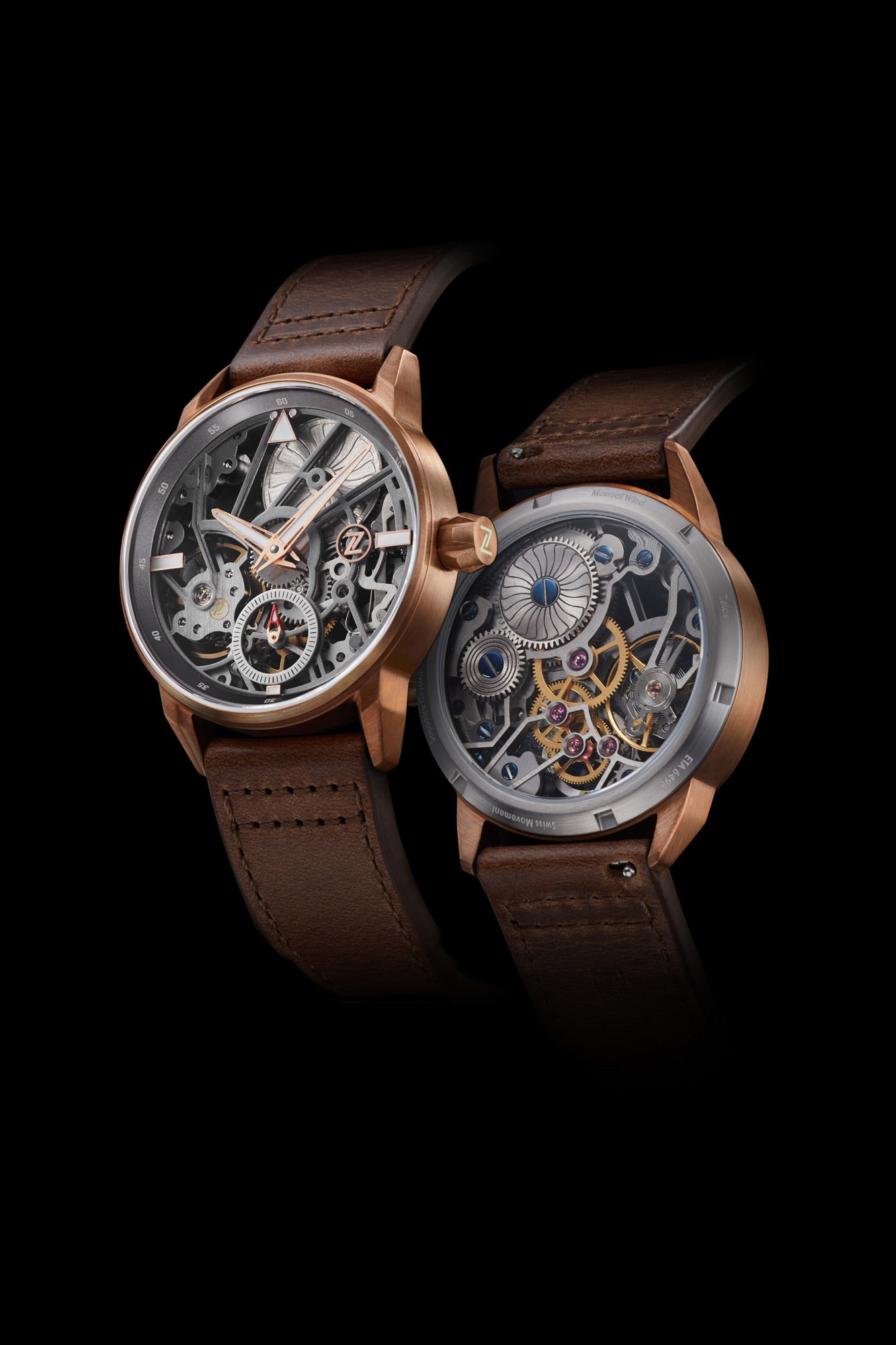 Much like the aircraft, this ETA movement is an anachronism that has been use since the 1950s. The first flieger watches featured large and easily legible dials and hands. They were also powered by handwind movements and hence we set out to design a watch with these principles but with our own touch.
The ETA 6497/6498-1 ( model number denotes difference in subdial position ) features a power reserve of 44 hours and 17 jewels, with a beat rate of 18800bph. It started out as a Unitas pocket watch movement, but it went on to be used in a variety of watches, most notably in Panerai pieces.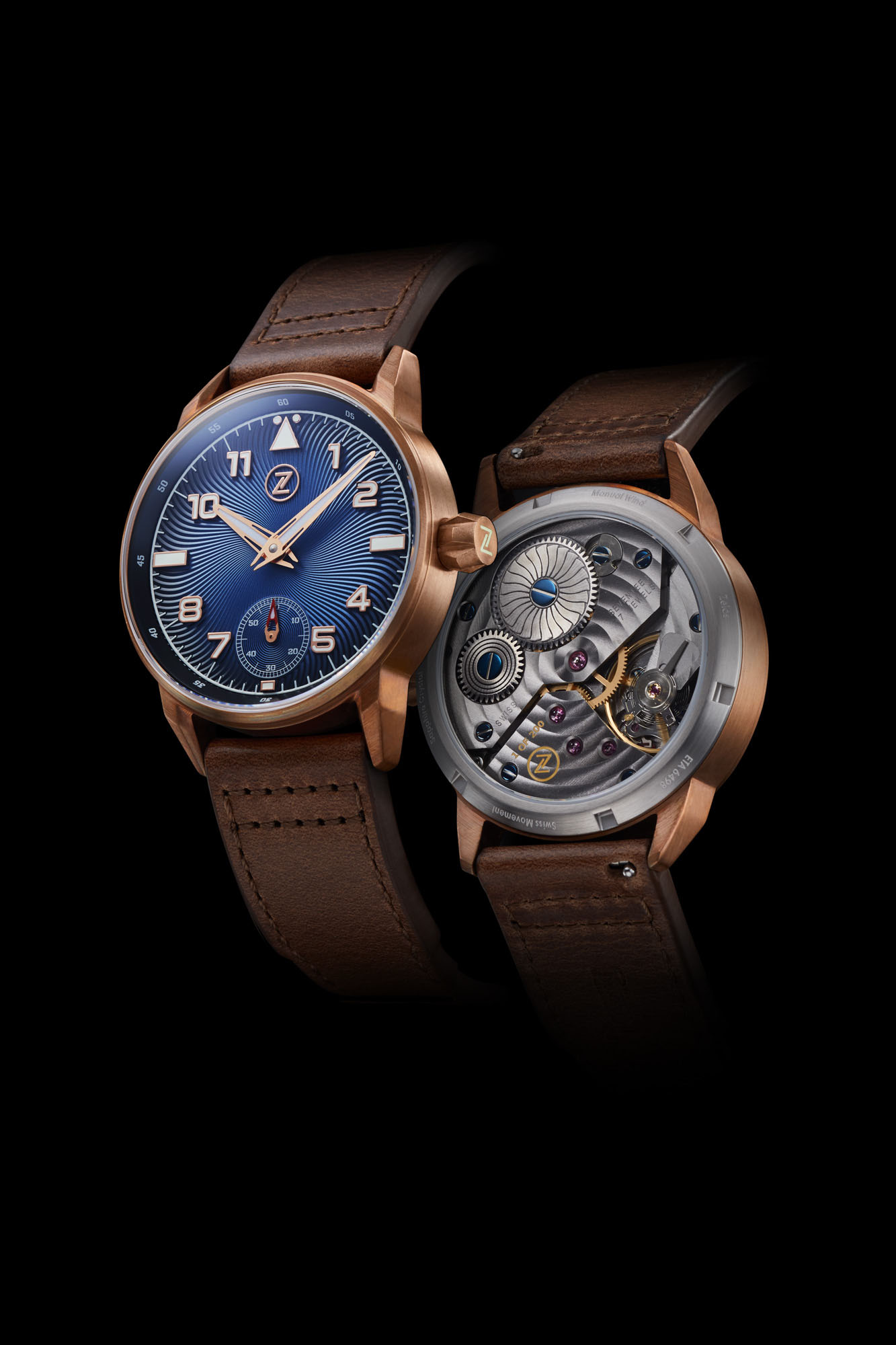 In this day and age of automatic movements and ultra accurate quartz, the handwound movement brings a level of involvement with your timepiece that's absent from the newer watches.
For more information please visit www.zeloswatches.com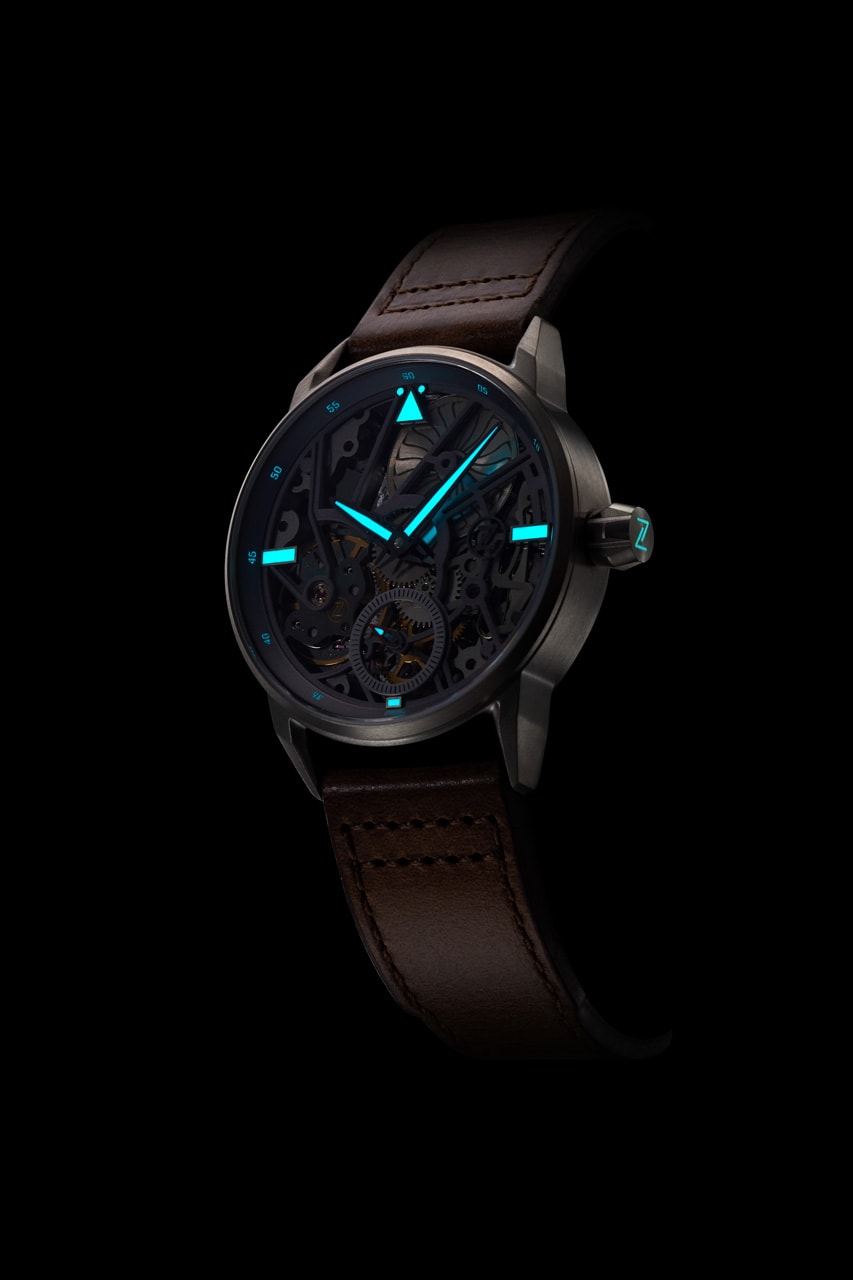 With the rotor absent, the ETA 6498 movement is available in its full glory from the display back. We have decorated these movements with a circular Côtes de Genève engraving on the main plates, and an Anthracite PVD finish.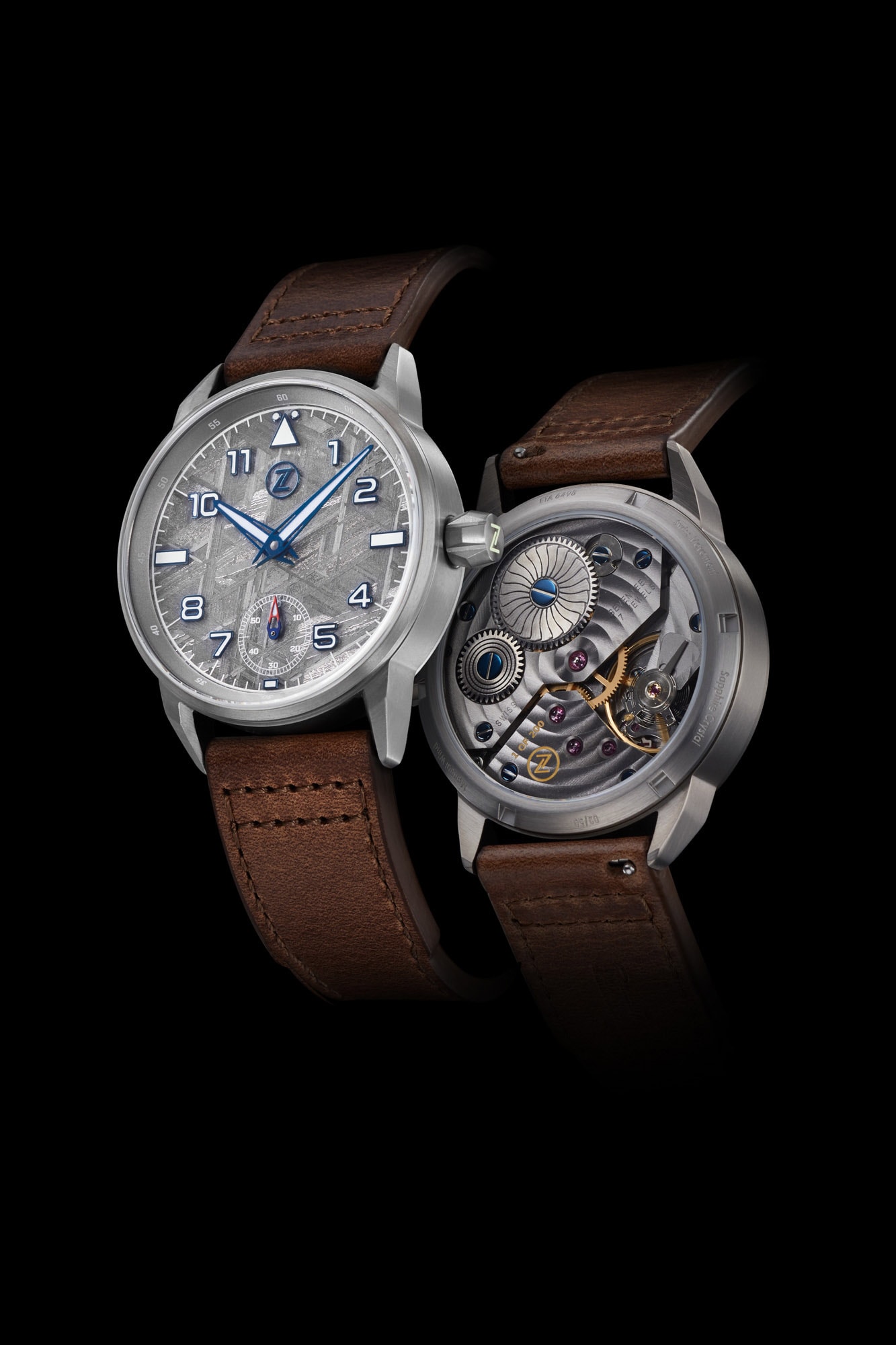 The ratchet wheel has a 'turbine' engraving while the crown wheel features a circular pattern. All screws are blued for the final touch. Each and every movement has been engraved with the Zelos logo as well, and the non-skeleton versions are engraved '1 of 200' to denote the exclusivity of this series.
For more information please visit www.zeloswatches.com