13 Mistakes To Avoid When You Start Collecting Watches
Learn from the expensive mistakes someone else made
I've been collecting and buying watches since the late 1990s. At some point, I was fortunate enough to make a career out of my passion for watches. I focused mainly on collecting Speedmasters, and I was lucky enough to have the help at the very beginning from the legendary Chuck Maddox. I was also fortunate to meet and learn from my now-colleague Gerard, who used to have a watch shop for many years.
During the course of time, I made a lot of mistakes, including rookie ones. And even today, I still sometimes fall into these traps. So I've come up with a list that would have helped me in my watch collecting or buying journey. Had I known these things, they may have prevented me from making typical rookie mistakes. But I decided not to go for just practical tips. I also want to give you some food for thought about buying or collecting watches in general.
1. Staring blindly at specifications
It happens all too often. People use the specifications of a watch to convince themselves (or worse, others) to buy it or not. First and foremost, you should just like and enjoy a watch. Only on rare occasions will you enjoy wearing an ugly watch that has a specific movement or function. I also always wonder a bit about people who complain about a watch having less than 200 meters of water resistance. Oftentimes, this is a "requirement" for those who don't even go near water.
I believe it would also give some peace of mind to first find a watch that you love, and then have a look at whether the specifications suit your demands or lifestyle. A watch is something that will accompany you for a long time, perhaps even for the rest of your life. Therefore, the most important thing is to just like it. It isn't a laptop or dishwasher you're buying, where shopping on specs is the most important thing.
2. There's more to a watch than its movement
Some watches have incredibly nice movements, and others have movements that are commonly used. Take an ETA/Valjoux 7750 movement, for example. It has been used in watches available under €1000, but you will also find it as a base movement for some exciting pieces. IWC, for example, used the 7750 as a base for the caliber 76061. The movement was used in several of its Da Vinci models and featured a chronograph, a tourbillon, and a perpetual calendar complication. I love a good movement, but to me, a good or interesting watch is the sum of its design, finishing, comfort, and movement. We often see comments saying a watch is "only" worth X or Y because it has this or that movement. But the movement is only part of what makes up a watch.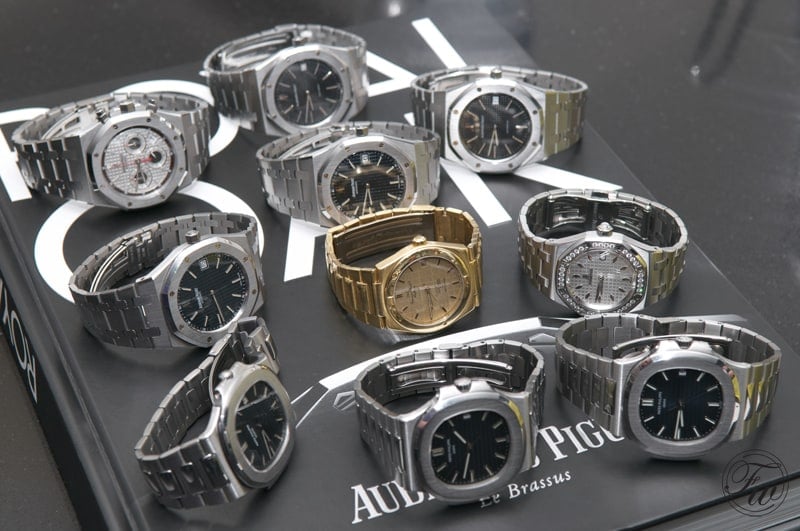 3. Buying too many watches in a short amount of time
As a watch collector starting out, you're enthusiastic and often triggered by something you find offered for sale. Before you know it, you'll have a watch box full of watches and you haven't even properly started yet. And there's nothing wrong with owning a box full of watches, but the journey of collecting is an important one. I fell into the same trap. Before I knew it, I had a box full of watches of all kinds without really knowing what to do with them. I bought some because of an interesting movement (see the previous point), others because of the dial color, others because of the story, and so on. There was no real thread in the collecting theme, so I ended up with watches I didn't wear or regretted because of new insights.
I recently started to collect fountain pens (again) and almost fell into the same trap, owning dozens of pens that seemed good purchases or offers to me but ended up unused or unloved in a box. I stopped myself and decided to take a step back and think about what pens really have my interest. That helped, and soon, I was making more thoughtful decisions. The same applies to my watch purchases. I often feel the urge to buy a watch because it is a good offer or because it is a watch I admired in the past. But it helps to have a bit of a bird's-eye view on the matter and think about what really makes me want to buy a watch. My advice here is to take it easy with the purchases. Make up your mind first about where you want to go with your watch collection. Ask any seasoned watch collector; we've all been there.
4. Buying a certain watch because someone/everyone else has one
I must be frank here. The world of collecting watches showed a bit more variation before Instagram came along. For example, everyone wants a Royal Oak, and I understand that. But I'm assuming that only very few of those people who want one actually know what it's about. And of course, you don't need to be an expert or advanced collector to buy a Royal Oak, but it used to be considered a watch for those in the know. It was for those who knew the Genta story behind it, the beautifully constructed and hand-finished caliber 2121, and the monobloc construction. Now, for most, it is simply the name "Audemars Piguet Royal Oak" that strikes a chord with them.
The same applies to some other watches, whether that's a Rolex, Omega, or Grand Seiko, for example. It isn't a bad thing to be influenced by someone else, a collecting friend, or people from the watch community; I see my colleague Gerard as my collecting mentor back in the day. Just make sure you buy a watch because you want it, and not because someone else tells you to. If they want to have that watch, they should buy it themselves. Buy the watch that you like, whether that's a watch from a brand nobody has ever heard of or Rolex Daytona, simply because you are the person that needs to wear and enjoy it. There's a world outside Instagram, so make sure to buy the watch for the right reasons (for you), and you'll be happy. I promise.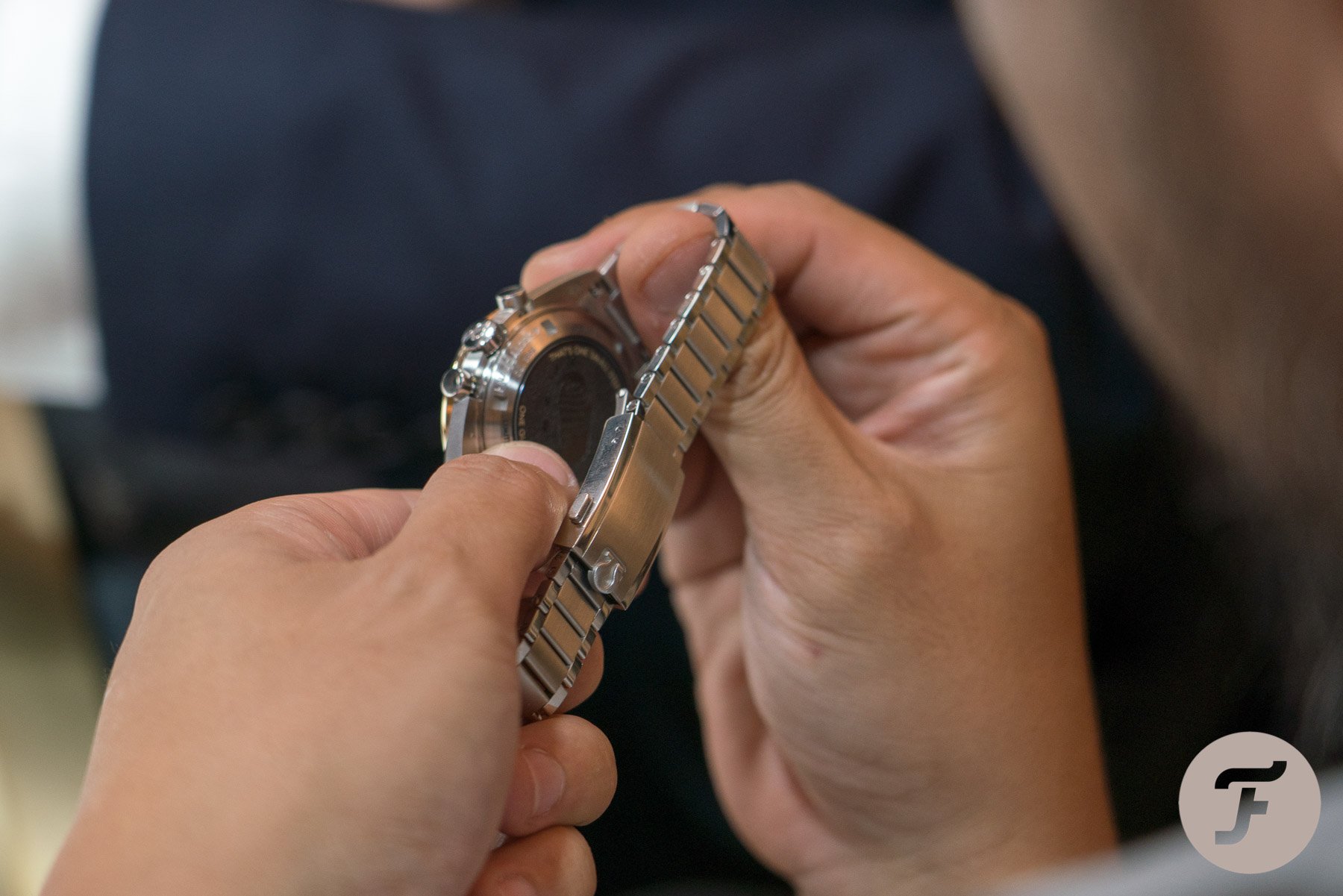 5. No one is an expert on all watches
Many claim to be watch experts, but in fact, no one is. It is impossible to know everything about all watches. You can specialize in a certain brand or a specific model, but even then, it is impossible to know absolutely everything. For some reason, people contact me a lot for anything related to the Speedmaster. I will help wherever I can, but I also don't know everything. So, if someone claims to be an expert him or herself, be very cautious. A lot of nonsense about watches or models is still out there. Even when the truth has already surfaced, a lot of false information and statements are repeated on forums, Facebook groups, Instagram, and so on simply because it's published somewhere on the internet. And as you know, that stuff doesn't go away by itself. Vintage watches are an entirely different ball game, even. It is easier to claim that everything about a vintage watch is fake or replaced than to say things are authentic or original.
Whenever you make a decision on buying a (vintage) watch, make sure you know as much as possible about the watch. Don't just rely on one source, even if that source has a big Instagram account or 10,000 posts on a forum. I remember Mike showing interest in a certain Speedmaster one time. That watch was burnt to the ground by certain people on a forum. He decided to pull the trigger anyway, and it turned out to be just fine and original, even after a thorough examination by Omega's museum staff.
6. Don't settle for an alternative to what you really want
Don't settle for anything less, within your budget and possibilities, of course. If you have a specific watch in mind and the dealer tells you it is out of stock and tries to move you to a different brand or watch, you might want to think about that first before you pull the trigger. It's not that an alternative can't be as good or as special, but make sure you don't end up with buyer's remorse. It's probably a significant amount of money you're going to drop on something you don't really need, so make sure you do it right.
7. Don't be afraid of polished watches
There's a common misunderstanding that polished watches are a bad thing. But polishing the external parts like the case and the bracelet is part of a properly executed service. In fact, most watches that have had regular services will have been polished. Polishing is an art though, so a watch in the wrong hands might become over-polished. That's a specific condition you want to be cautious of. Watches that have been over-polished will have not only lost their sharpness but in really bad cases, their original shape as well. I've seen a nearly round polished Royal Oak bezel that could only be fixed by having it replaced. Except for NOS (new old stock) vintage watches and modern watches that have not been overhauled yet, unpolished watches are rare.
8. Don't look at the old price lists
Every year, German publisher Heel Verlag releases an impressive catalog featuring the most important or interesting new watches. It's their annual catalog, and I guess there are other titles doing the same. And then there are the old catalogs from the brand themselves, often giving you a nice insight into previous or discontinued collections. Some will have a price list attached to them. Here's a tip — don't look at them. Some of the watch brands have simply doubled the retail prices of the exact same watches in 10 years' time. And that might sound reasonable to some, while to others it doesn't. But what we all have in common, probably, is that it does hurt for sure.
9. Being cheap when buying pre-owned or vintage
Always try to go for watches in the best condition your budget allows. Otherwise, you'll end up with a collection of watches that need a lot of work (and money) to be fixed or restored. Also, make sure you calculate a service into your budget when buying a vintage or pre-owned watch. If the seller claims it has been serviced recently (service papers from 2010 don't count as a recent service, mind you), make sure there's proof of that. Services can be very costly; an overhaul of an A. Lange & Söhne 1815 Perpetual Calendar, for example, will set you back €5,000. Make sure you know what you're buying yourself into in advance.
10. Selling a watch without thinking it over properly
Oh boy, I've sold many watches in my collection since the late 1990s. I don't regret any, but especially in my early collecting days, I sold several watches way too quickly. It's not even the rising prices we've seen over the years that make me think so, but it's because I just miss wearing them and they're hard to get back due to low production or discontinuation. Don't sell too quickly. Give it a bit of thought before you let a watch go.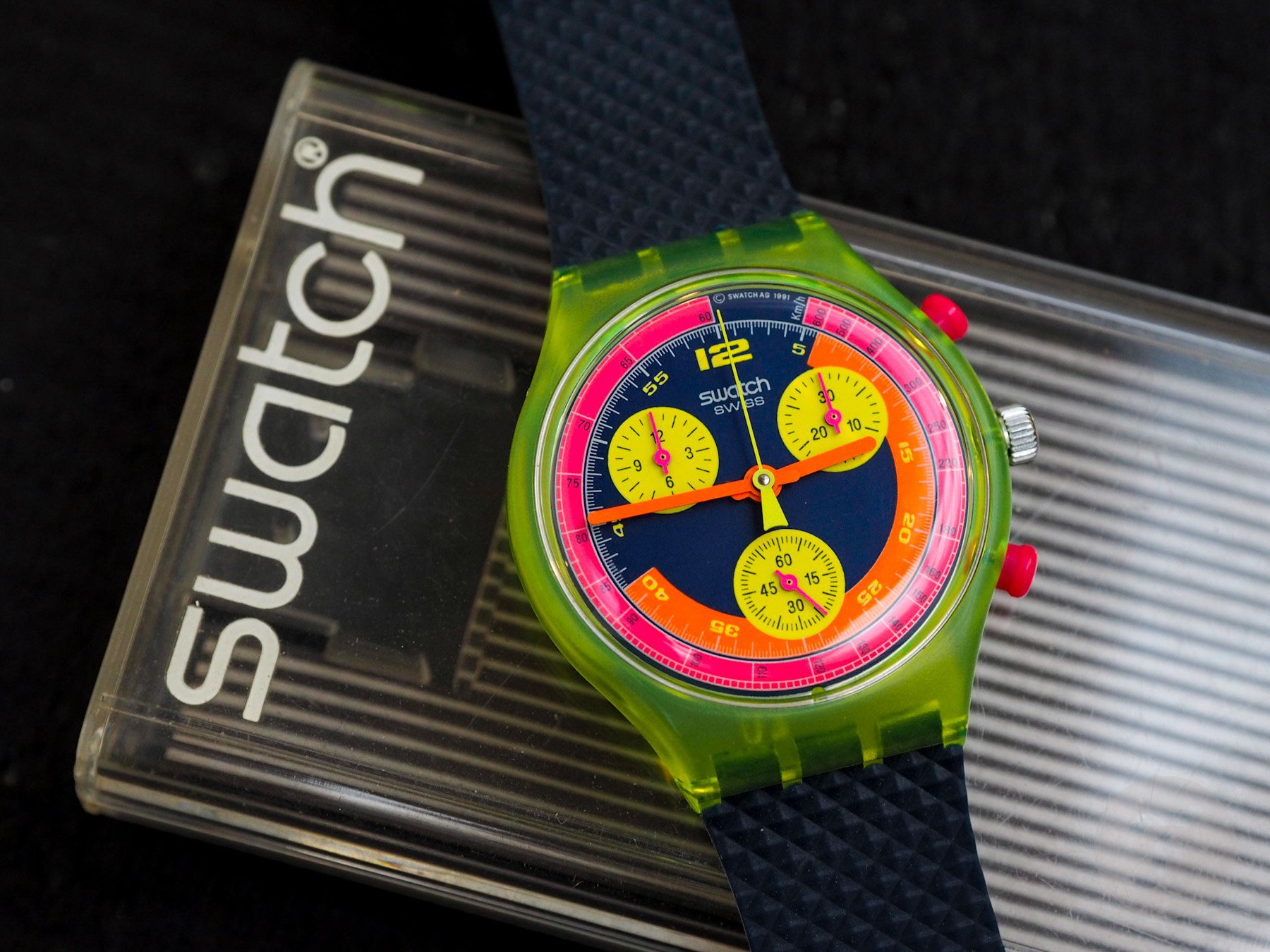 11. Assuming quartz watches have no soul
I recently wrote it here on Fratello, and this also relates to tip #2 in this overview, but don't think quartz watches have no soul. Some of them are so beautifully done — think Grand Seiko's 9F or the Rolex Oysterquartz, for example — that I prefer them over some of the mechanical movements out there. Still, some people confuse them with the movements you'll find in many of the cheap quartz watches from toy stores or gas stations, for example. Nevertheless, their misconceptions aside, the soul of a watch is not so much about the movement. Rather, it's the association or connection someone has with a watch that gives it a meaningful life.
12. Underestimating Seiko and Grand Seiko
To most regular readers here on Fratello, this is no secret. But assuming you're new here and perhaps new to watches in general, here's a mistake you should avoid — looking down on Seiko as a brand, and especially Grand Seiko. Yes, they're Japanese, and yes, they cost less than the average Swiss watch, but their quality is right up there with some of the major brands from Switzerland. When talking about Grand Seiko, there's no doubt that the brand is competing with some of the most famous names in Swiss luxury watches. Stick around a bit longer here on Fratello to learn more about Seiko and Grand Seiko. They have some pretty amazing stuff.
13. Not going to watch events
Part of the fun of collecting watches is meeting up with other like-minded people. Even way before the RedBar get-togethers or Speedy Tuesday events, there were these Rolex Passion Meetings and Panerai collector's events called P-Day (the latter of which still exists). And even before that, but perhaps less theme-oriented, collectors have organized events where you can go and talk watches. Even if you just bought your very first watch, you will find that you're more than welcome to join any of these events and become a part of this lively watch community. Visiting these events and getting in touch with other collectors will give you the opportunity to try some other watches and listen to other viewpoints when it comes to collecting.
Your mistakes
I am definitely guilty of making some of the mistakes listed above, but how about you? Do you have some mistakes one should avoid when getting into watches? Please let us know in the comments below.
Please find and follow me at @rjbroer • Instagram