5 Speedmaster Watches That Can Be Found Under $3,000
Interesting non-Moonwatch Speedmasters for collectors
The days of finding a pre-owned Omega Speedmaster Professional under $3,000 are behind us. Perhaps, when luck is on your side, you might run into one for that kind of money. But, in general, I will say that those days are gone.
In this article, I want to share 5 Omega Speedmaster watches that can be had for under $3,000. These are the Speedmaster models I would (and in some cases I did) purchase with a budget of $3K. Perhaps not the best, wildest, coolest, or most popular references, but I happen to find them interesting Speedmaster watches.
5 Speedmaster Watches Under $3,000
I went with $3,000, as this used to be the budget for a nice pre-owned Moonwatch. I've picked up Speedmaster watches for much less though (under $1,000), but even a proper late 1970s Speedmaster LCD is more expensive these days. We have to accept that not only the Moonwatch models are sought-after objects, also other Speedmasters are regarded as collectible.
Without further ado, and in no particular order, let's have a look at the Speedmaster watches I picked.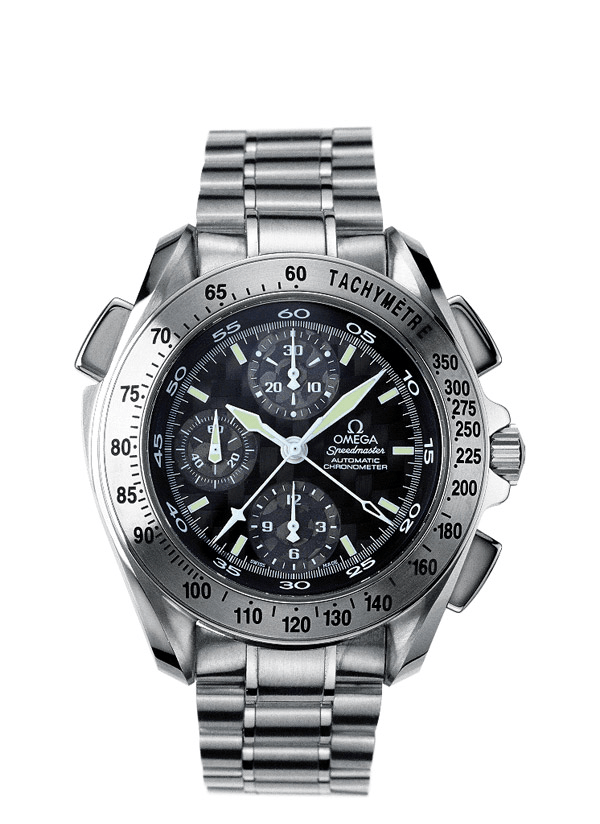 Speedmaster Split-Seconds 3540.50
This is an odd fellow. The 42.25mm case of this Speedmaster Split-Seconds is similar to the X-33. The upper left pusher is for operating the split-seconds. Inside we find caliber 3600, based on the famous Valjoux 7750 movement with an additional complication (split-seconds). Where the X-33 is made of titanium, this Speedmaster Split-Seconds reference 3540.50 is made of steel. The last known retail price was €3890. These Speedmaster watches can now be found for under $3,000, but you'll have to let go of the thought you'll have one with box and papers. Spend a bit more, and you will have a complete set though. Available with a blue, black, or silvery-white dial. Somehow, I never got to own one of these split-seconds Speedmaster watches. But if I come across a nice and complete offer, I just might take it.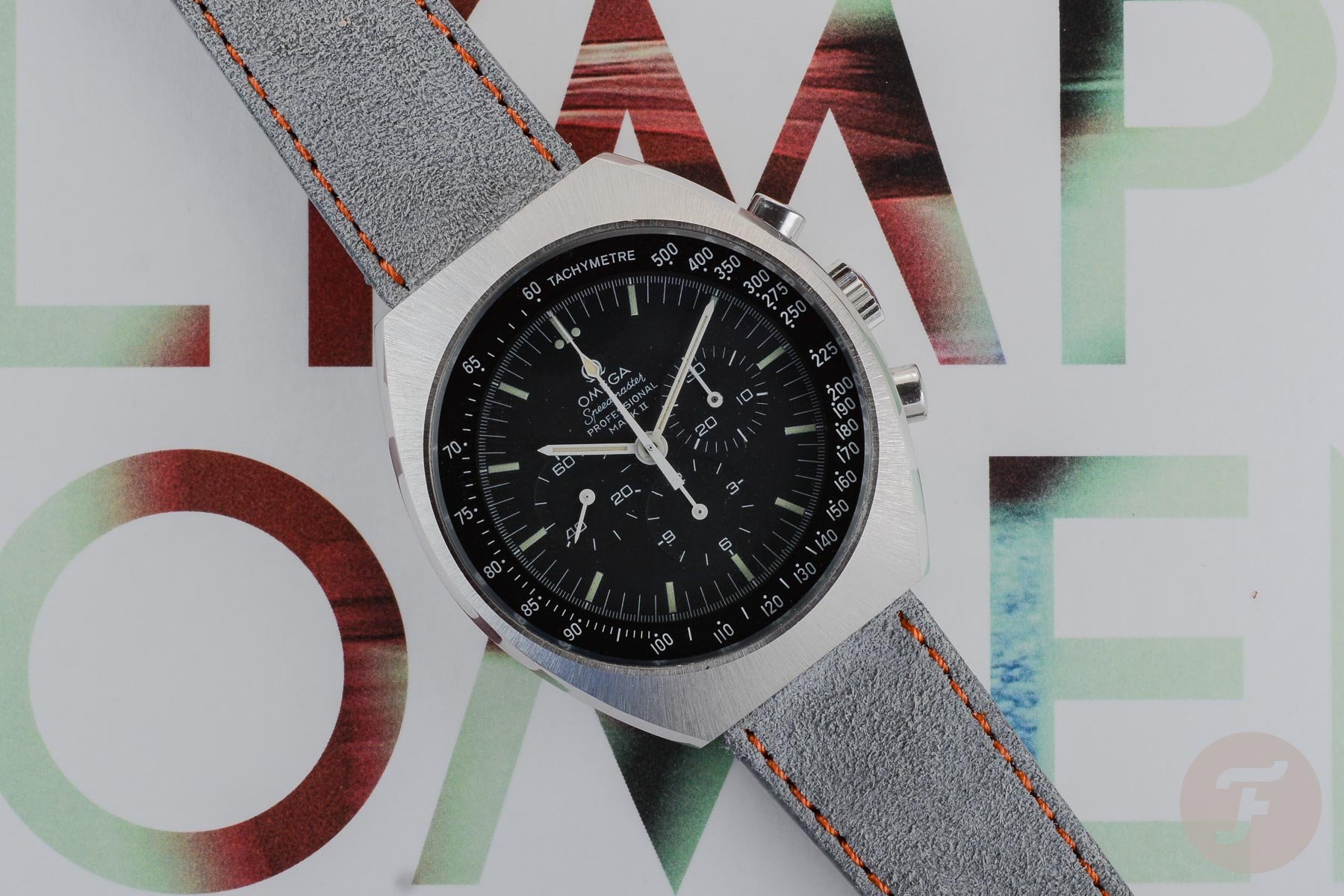 Speedmaster Mark II 145.014
A bit of a no-brainer in this list: the Speedmaster (Professional) Mark II. Introduced in 1969 as a "modern design" Speedmaster Professional, with its tonneau-shaped case. The movement is exactly the same as the handwound Speedmaster 145.022(-69), the Lémania based caliber 861. It wasn't love at first sight for me. It took me many years to convince myself I needed one in the collection. Although it doesn't get much wear, I do like the feel and look on the wrist. Of all "Mark" Speedmaster watches, I favor the II most. A Speedmaster Mark II starts at around $2,000 but easily doubles if you want to have the version with "racing dial" with box and papers. Like with all vintage watches, it is all about condition. The more you are able to spend, the better it will be.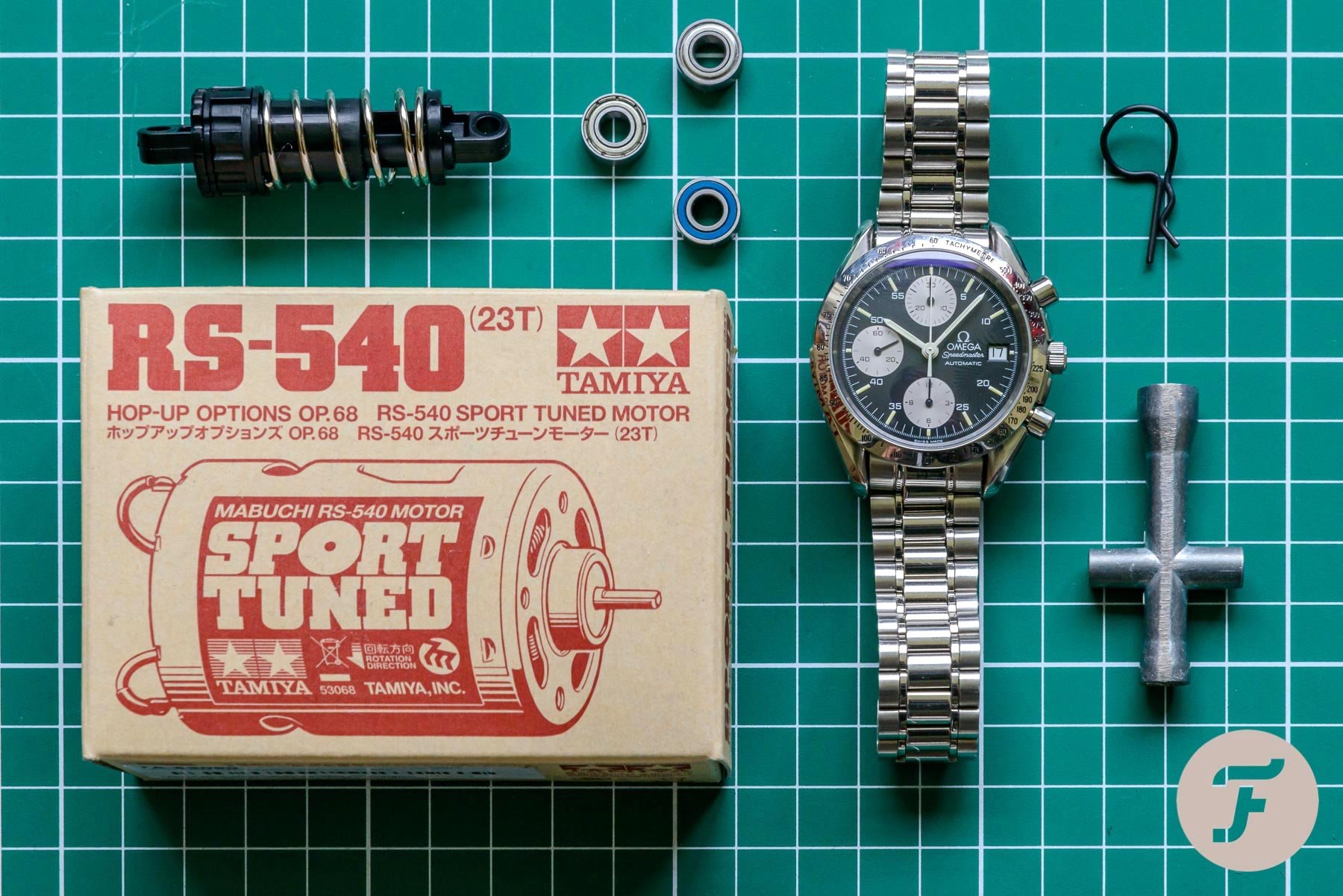 Speedmaster Date 3511.50.00
This is the Speedmaster that got my colleague and watch mentor Gerard Nijenbrinks into watches. That's not the reason I put it in this list of Speedmaster watches under $3000USD. I just like the design of this Speedmaster Automatic with its panda dial. A 39mm case with the typical lyre lugs, tachymeter bezel, and Speedmaster bracelet (polished center link). This typical 1990s Speedmaster can be found in the market for under $2000USD. Perhaps a bit over $2K for one in very good condition. This Speedmaster Date 3511.50 is powered by Omega caliber 1164, based on the Valjoux 7750. Although the "Reduced" and "Mk40" models seem to be favored by many, I personally prefer this reference 3511.50 when it comes to the smaller Speedmaster Automatic models.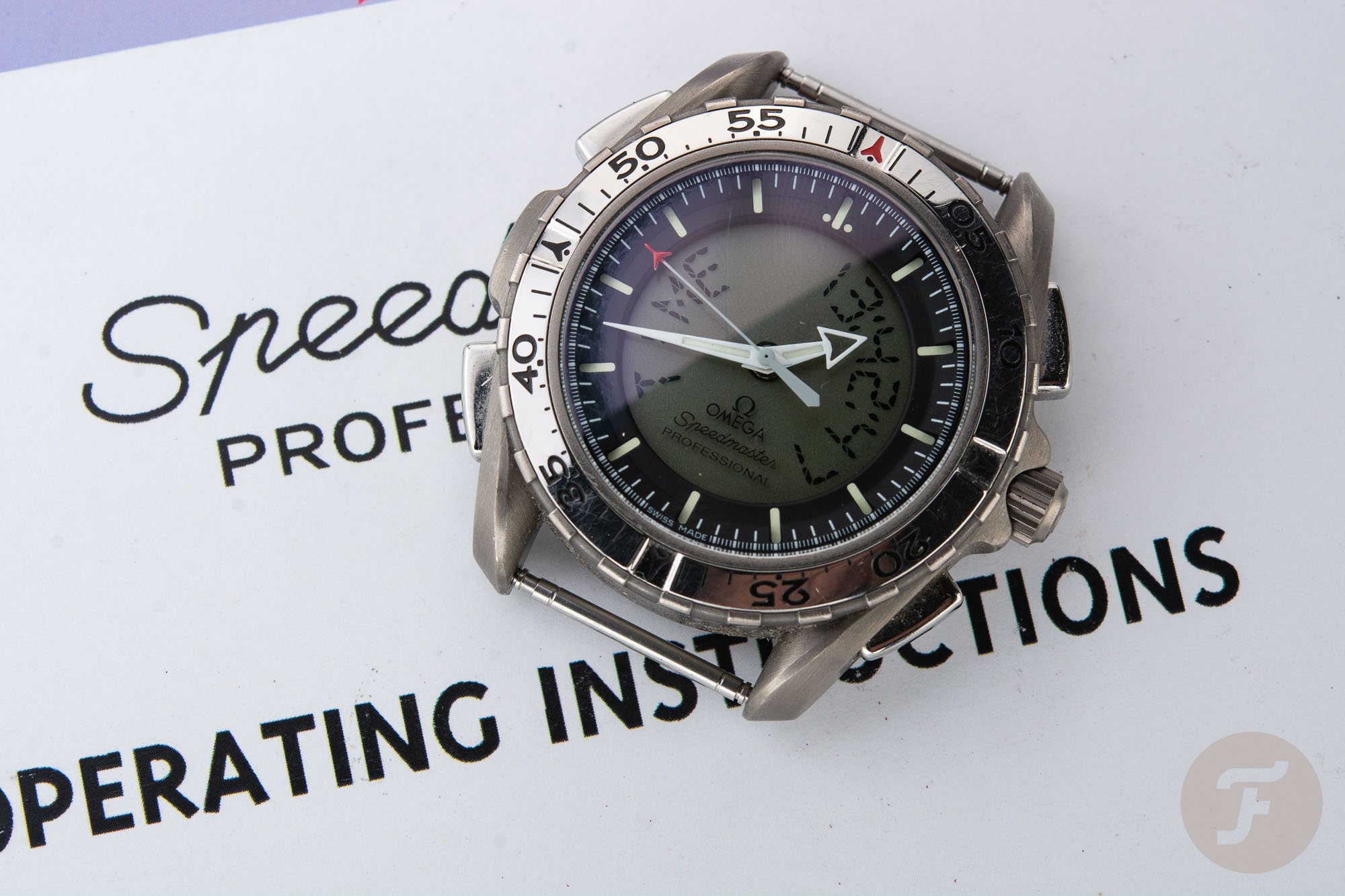 Speedmaster X-33 3290.50
Not many words are needed for this pick. The Speedmaster X-33 has been a hot topic here many times, including during the recent SpaceX lift-off. The X-33 was introduced in March 1998 and has been the choice of NASA ever since. A 2nd Generation X-33 is going to be a bit tough to find, but you will definitely find a Speedmaster X-33 Gen 1 version for below $3,000. A complete set will not be much less than our maximum budget of 3K USD, but one without anything can sometimes even be found for almost half of that amount.  An Omega Speedmaster X-33 with titanium bracelet will cost you a bit more, but still below the $3,000 budget. Although my heart is with mechanical Speedmaster watches, the X-33 should — at some point — be in every Speedmaster collection.
Speedmaster Mark V 376.0806
I bet you didn't think of this one. The reason I put this in here is two-fold. One is the movement, of course. Omega's caliber 1045 is based on the famous Lémania 5100 chronograph. A workhorse movement with nylon parts, used in a number of military watches. Omega used this movement in several of their Speedmasters, including the Speedmaster Mark V. The second reason is the design of the Speedmaster Mark V reference 376.0806. Also known as Speedmaster Teutonic. The Mark V is introduced in 1984 and based on the "Smooth Line" Speedmaster (reference 345.0803) from 1982. Where the "Smooth Line" Speedmaster watches were only for the German market, the Speedmaster Mark V was distributed to more markets. These Mark V watches can be found around $2,000 in decent condition.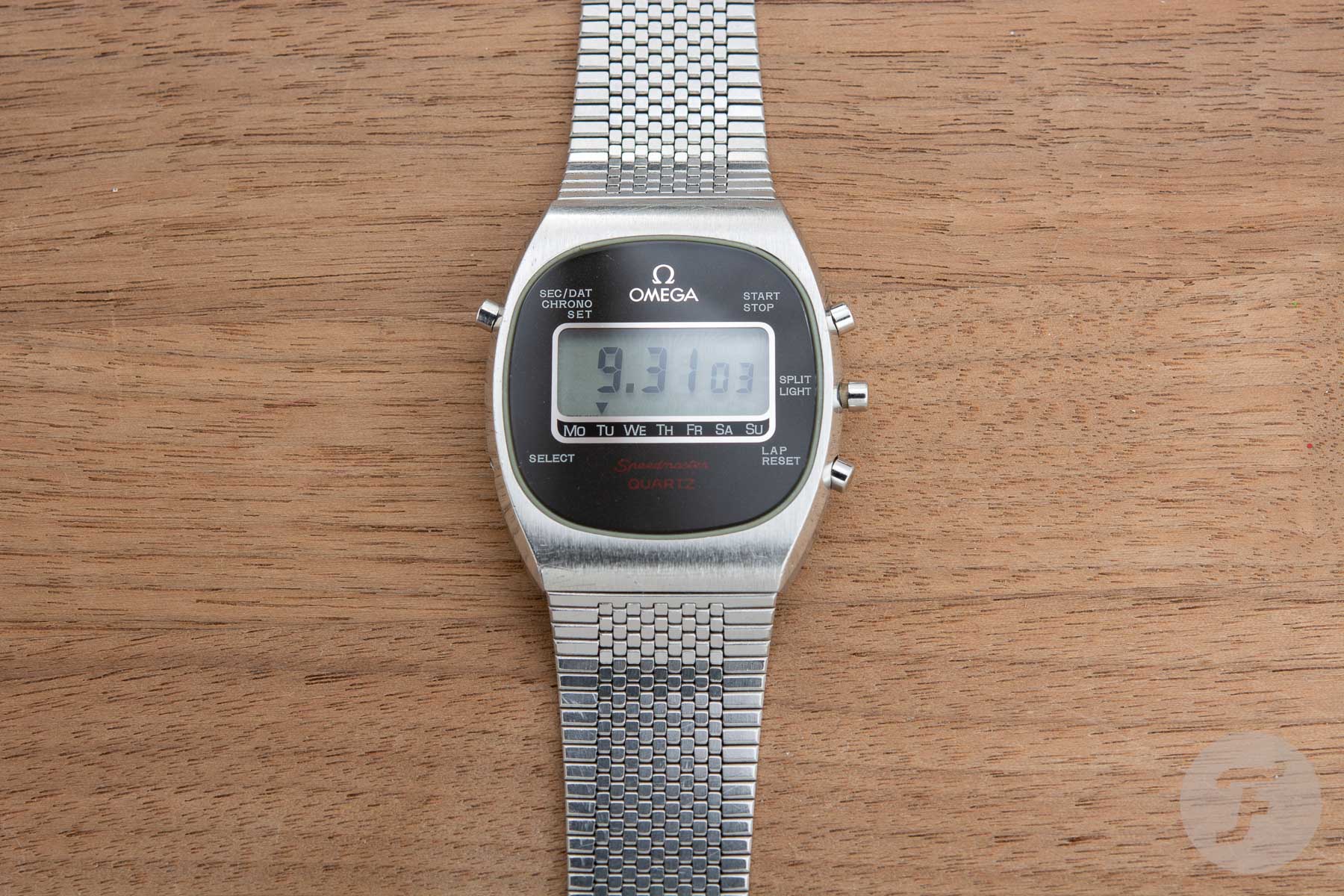 Speedmaster watches that are not in this list
I did not include the Speedmaster "Reduced" 3510.50, but it is a good watch for those who have smaller wrists. It used to be the (smaller) automatic watch that was a great alternative for the hand-wound Moonwatch with 42mm case, but at some point, it was discontinued. Other Speedmaster watches that are relatively affordable are the 1977 Speedmaster LCD (168.005), for example, and a Speedsonic f300Hz (388.001). Just make sure these digital and electronic watches run because parts are difficult to source. For prices, I loosely based estimates on offers on Chrono24.
More Speedy Tuesday articles? Click here.