9 Cities Covered By The New Bvlgari Bvlgari
Rome,Tokyo, Dubai, Paris, London, Ibiza, Milan, Mexico City, and New York
Although the Bvlgari Octo receives a lot of attention these days, there's another icon in the brand's collection that shouldn't be overlooked. The Bvlgari Bvlgari! Today, we introduce to you the Bvlgari Cities Special Edition 2020.
Originally introduced back in 1975, the Bvlgari Roma was given to 100 of the brand's best clients. Even in those days, without e-influencers, it mattered. As a result of Bvlgari gifting these watches to certain clients, the brand received tons of requests to extend the production of the Bvlgari Roma. There was an analog and a digital version (I tried to find a pre-owned digital version but without much luck) that had "BVLGARI" and "ROMA" engraved in its gold bezel. Then, in 1977, Bvlgari introduced the now-famous "Bvlgari Bvlgari" collection.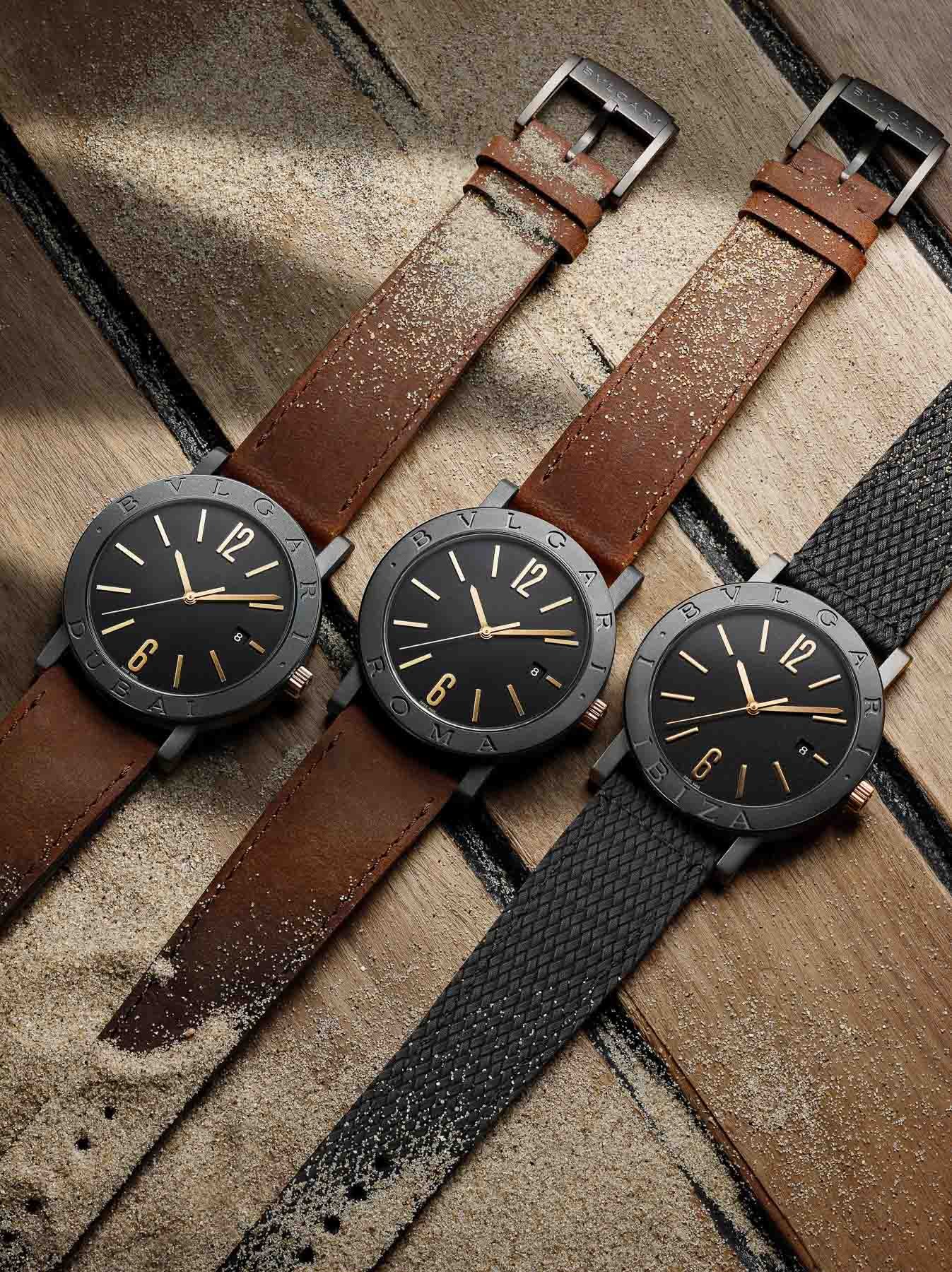 Bvlgari Bvlgari Cities Special Edition 2020
Bvlgari selected nine cities around the globe that have special meaning to the manufacture. And not only to the manufacture, but Rome, Tokyo, Dubai, Paris, London, Ibiza, Milan, Mexico City, and New York are on the bucket list of many travelers and city explorers. Instead of "Bvlgari Bvlgari", the lower half of the bezel is dedicated to each of these cities, including the 1975 original "Bvlgari Roma" engraving. The case and bezel are made of stainless steel, treated with black DLC (diamond-like carbon).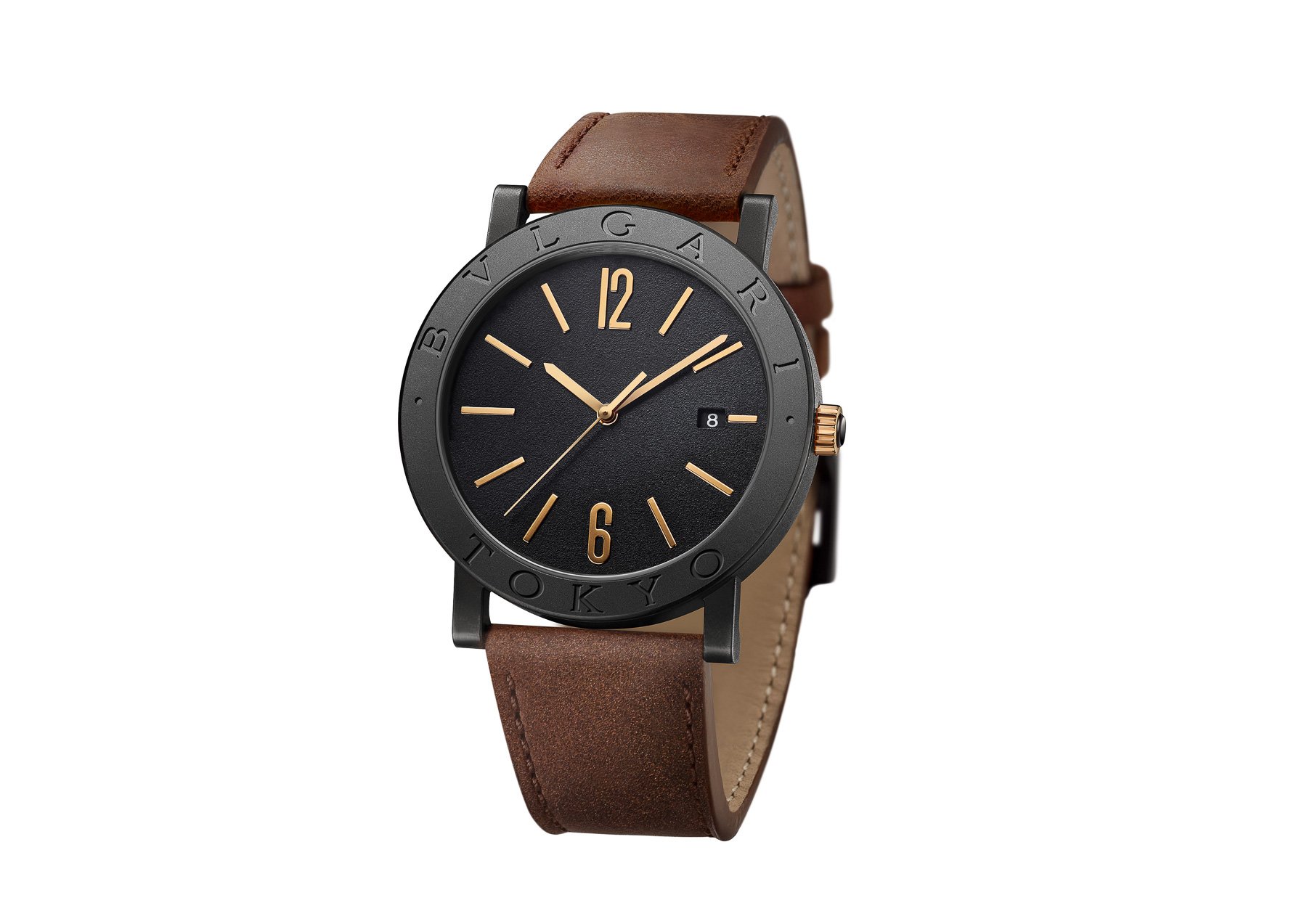 Dial and Bezel
As you can see in the pictures of this Bvlgari Bvlgari Cities Special Edition 2020, the black lacquered dial has a grainy texture. This, along with the black DLC-treated case, gives the watch a sporty vibe. Against this backdrop, the rose gold hands and indices really pop. Additionally, Bvlgari added a rose gold crown for winding and setting the watch.
Manufacture Movement
Inside the 41mm diameter watch, Bvlgari's manufacture caliber BVL191 movement takes care of the time. This movement has a power reserve of 42 hours and has an operating frequency of 28,800vph. The Bvlgari's Octo Solotempo collection also uses this movement, for example.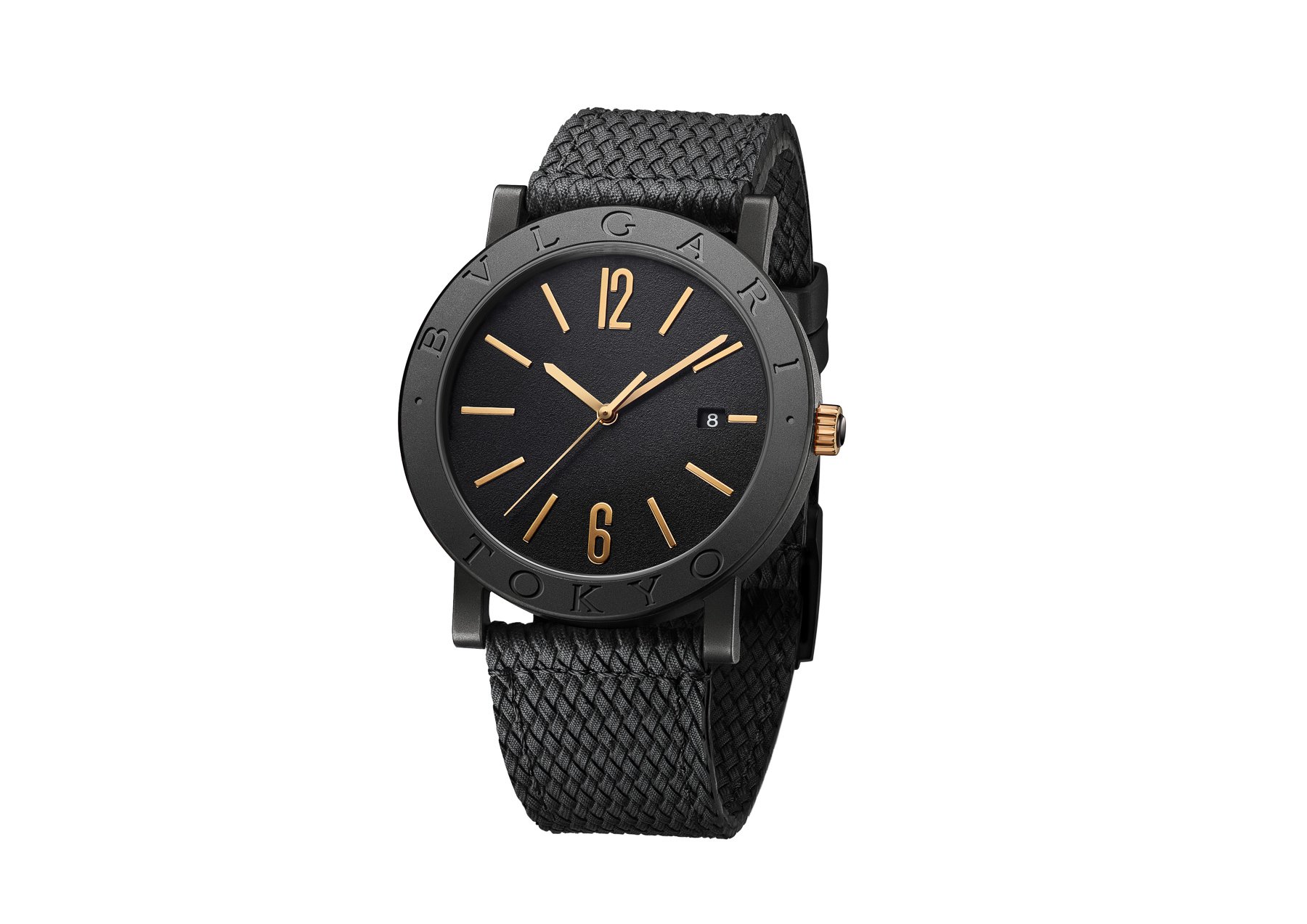 Strap Fest
The Bvlgari Bvlgari Cities Special Edition also comes with two straps. There's the brown leather calf strap that gives a little bit of contrast to the black dial and case. Additionally, there's a black rubber strap that will make the watch even more sporty.
9 Cities and Artists
The buyer of one of these Bvlgari Bvlgari watches will not only receive the cities' watch, but each watch also comes with 12 prints from an artist who dedicated art to one of the nine cities.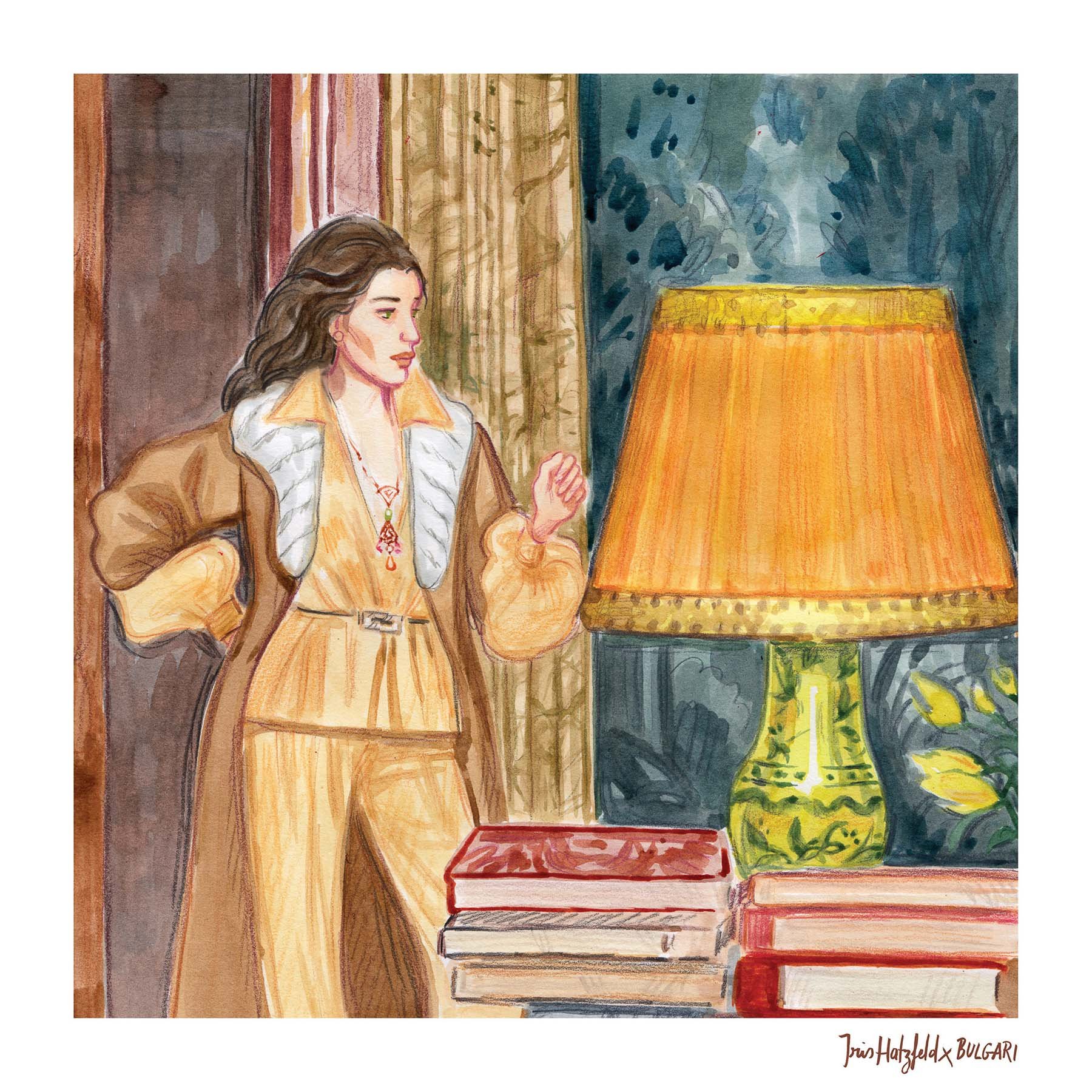 Rome
The city of Bvlgari and artist Iris Hatzfeld has created 12 prints that capture the emotion and spirit of the Italian capital. Besides Rome's architecture and heritage, there are a number of prints that reflect the life of its inhabitants.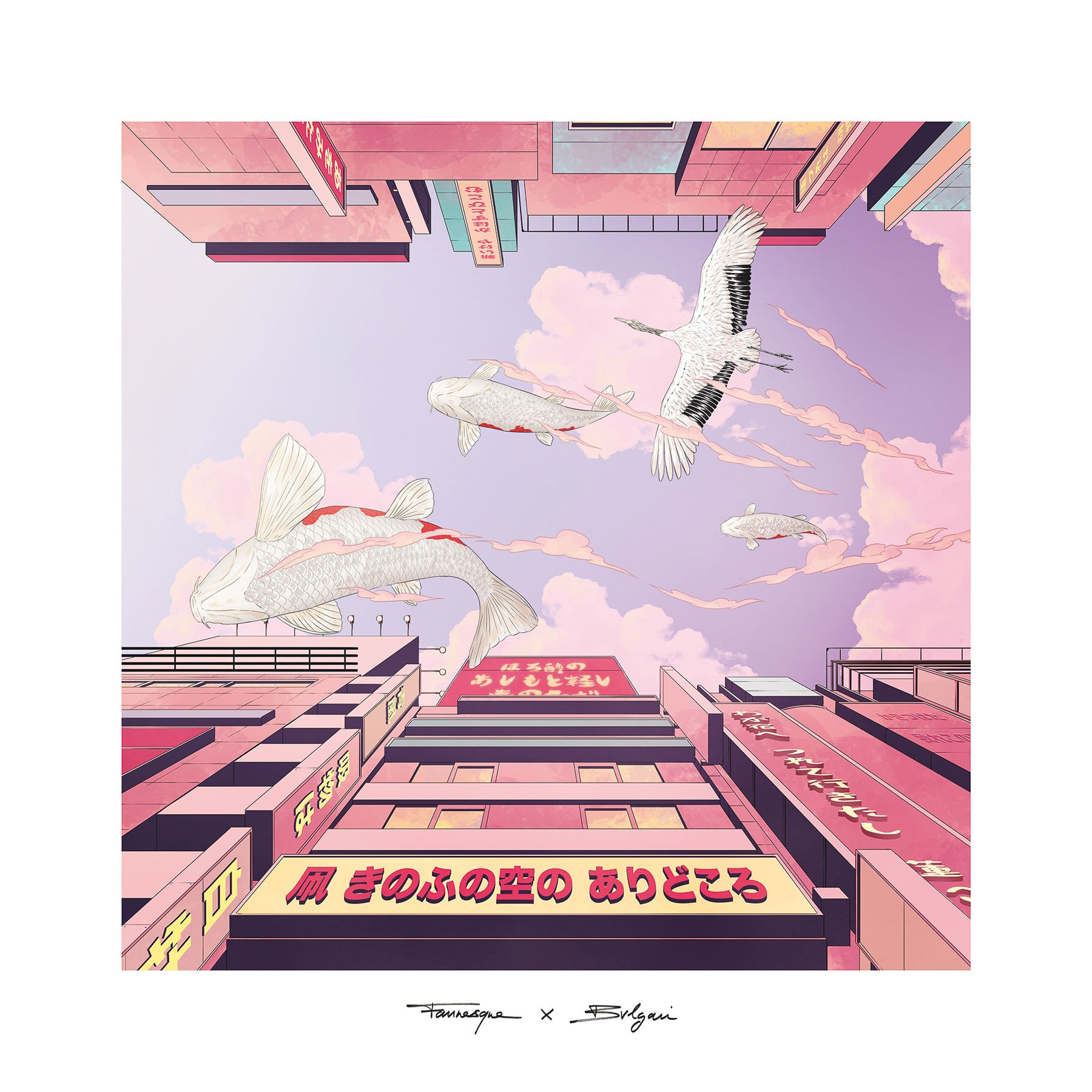 Tokyo
Digital artist Philippe Constantinesco (also known as Faunesque) created beautiful prints that show both traditional as modern Tokyo (and Japan). It is interesting to see how Faunesque achieved to perfectly capture the atmosphere of Tokyo and Japan.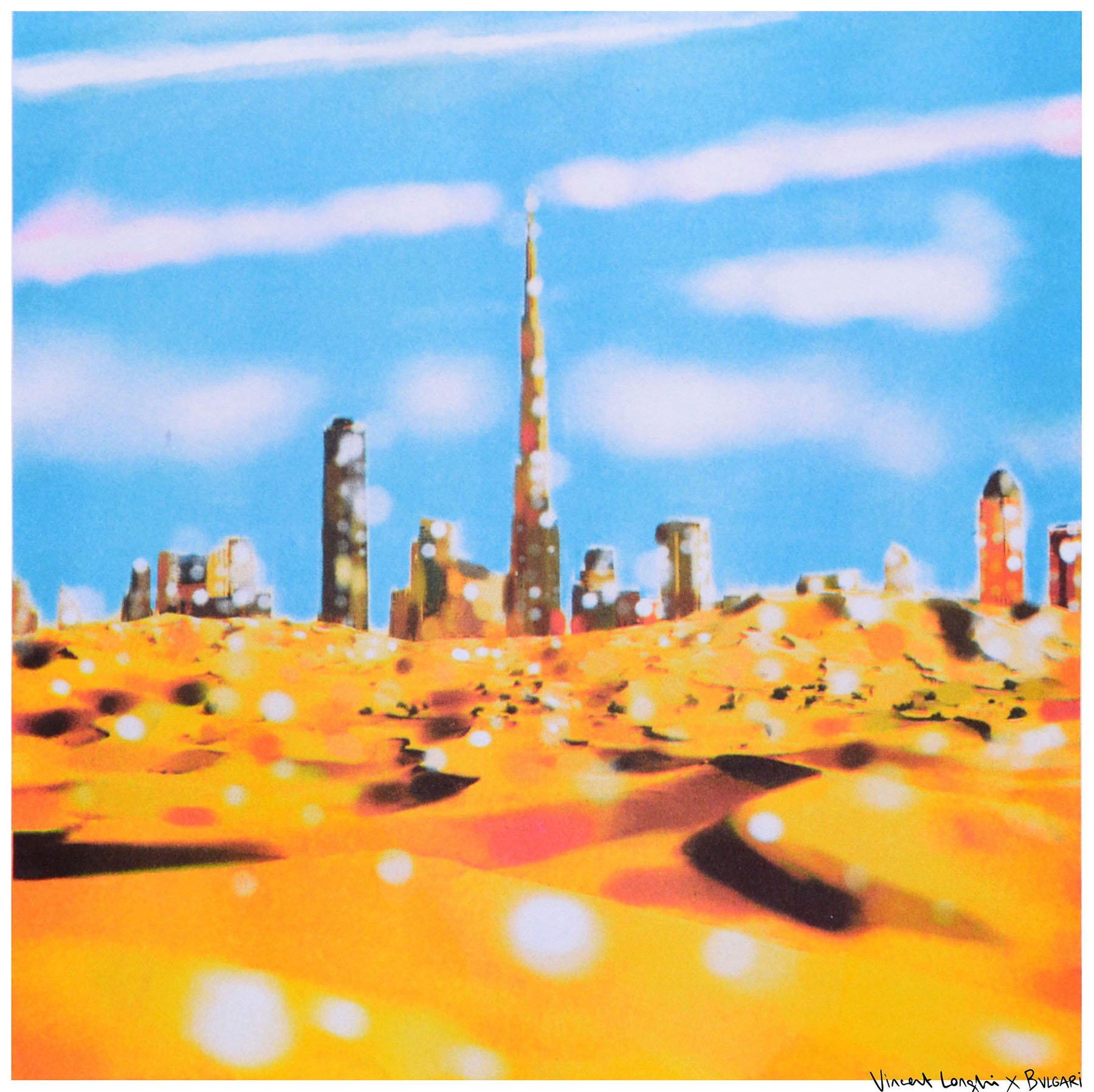 Dubai
Dubai inspired the artwork of Vincent Longhi. Fittingly, Dubai is the city where Bvlgari showed its first novelties. Artistic graphic illustrations captured the atmosphere.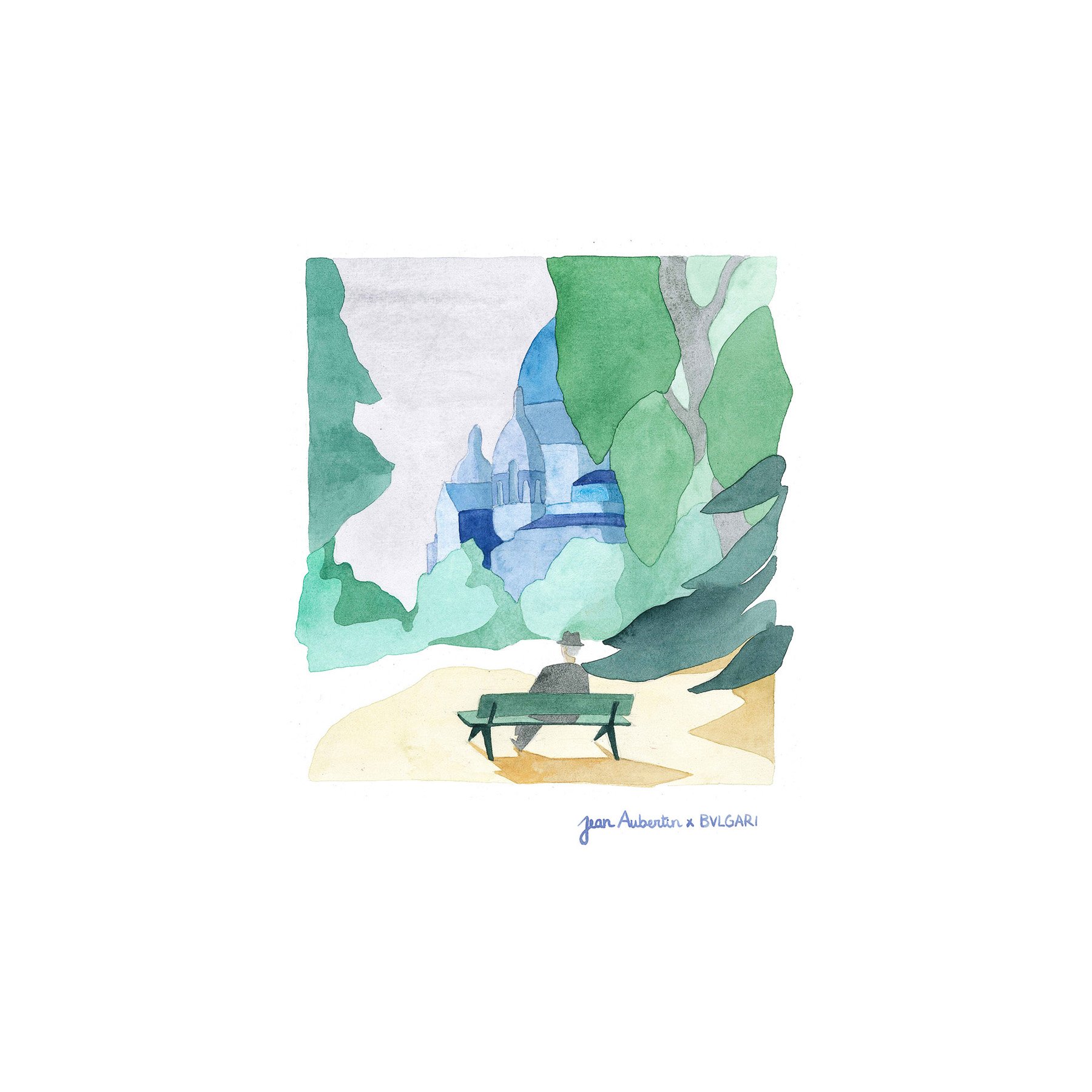 Paris
Jean Aubertin uses watercolor techniques to create a representation of Paris. Known and lesser-known spots are in the artwork, as well as prints that portray the exploration of the city.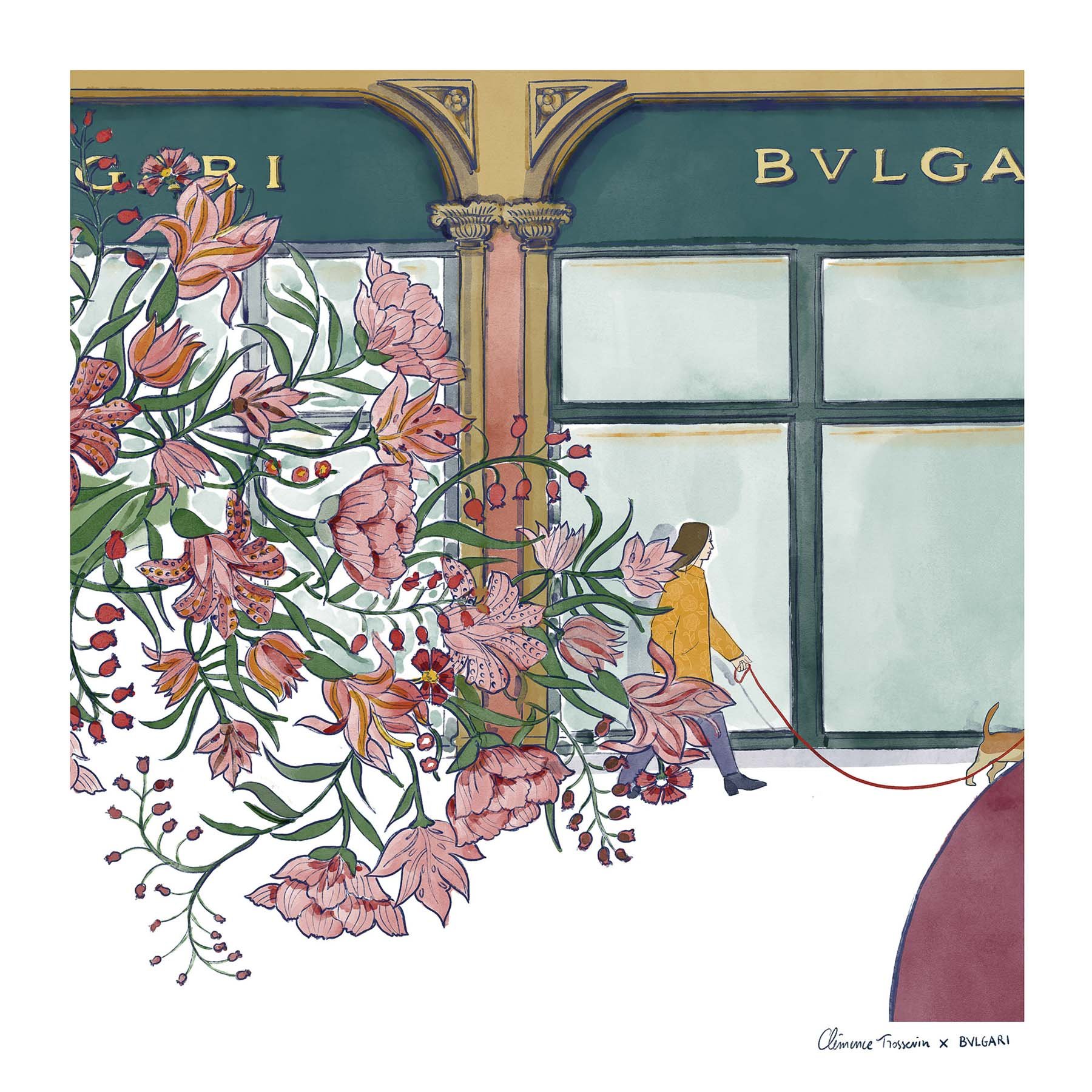 London
The London artwork is from artist Clémence Trossevin. She uses a watercolor technique to create a comic strip-like interpretation of the London lifestyle. In one of the prints, you'll find the Bvlgari boutique.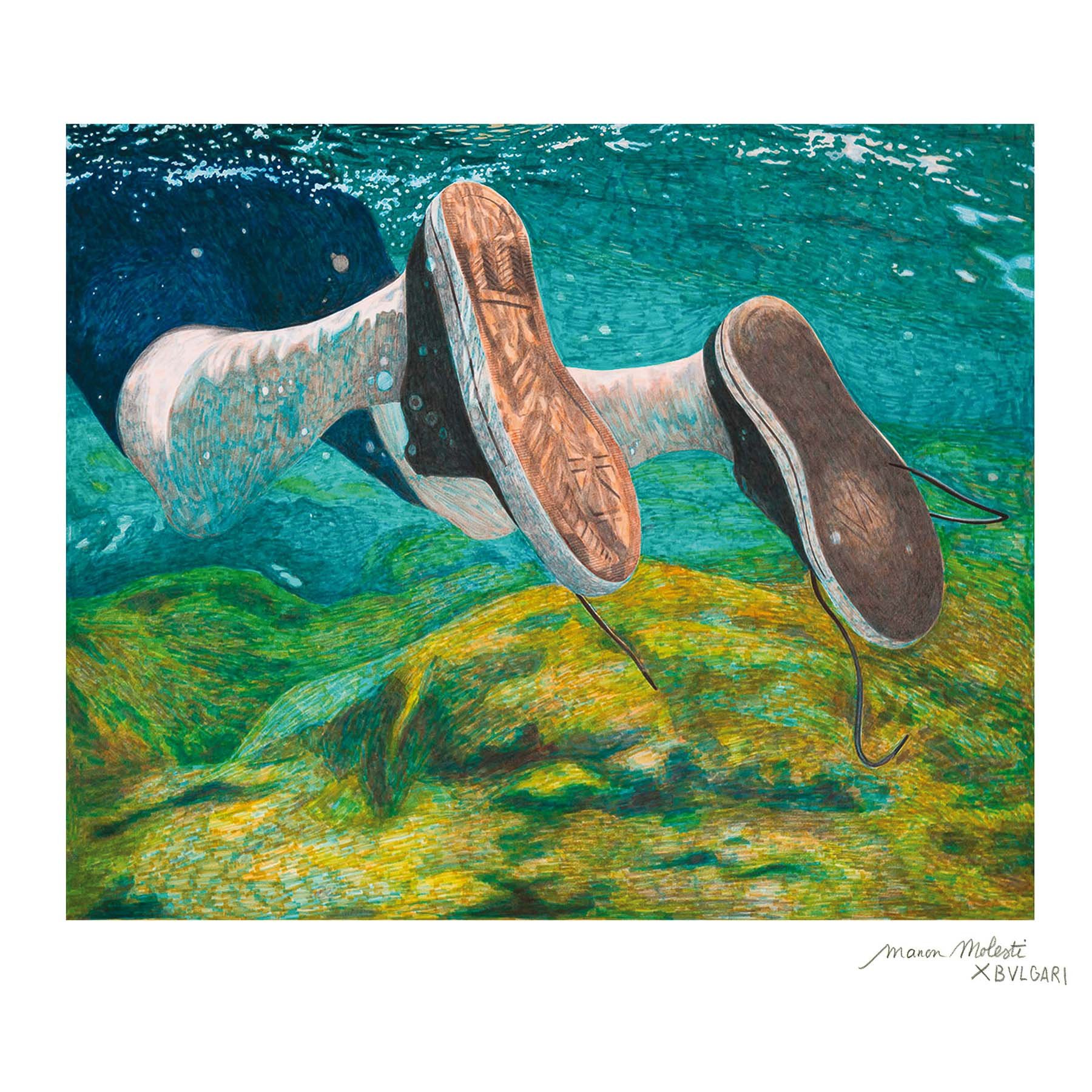 Ibiza
The Mediterranean getaway for those who embrace either the hippie-chic lifestyle or just love to party in style, or both. Artist Manon Molesti's work gives a very interesting and identifiable impression of the popular island.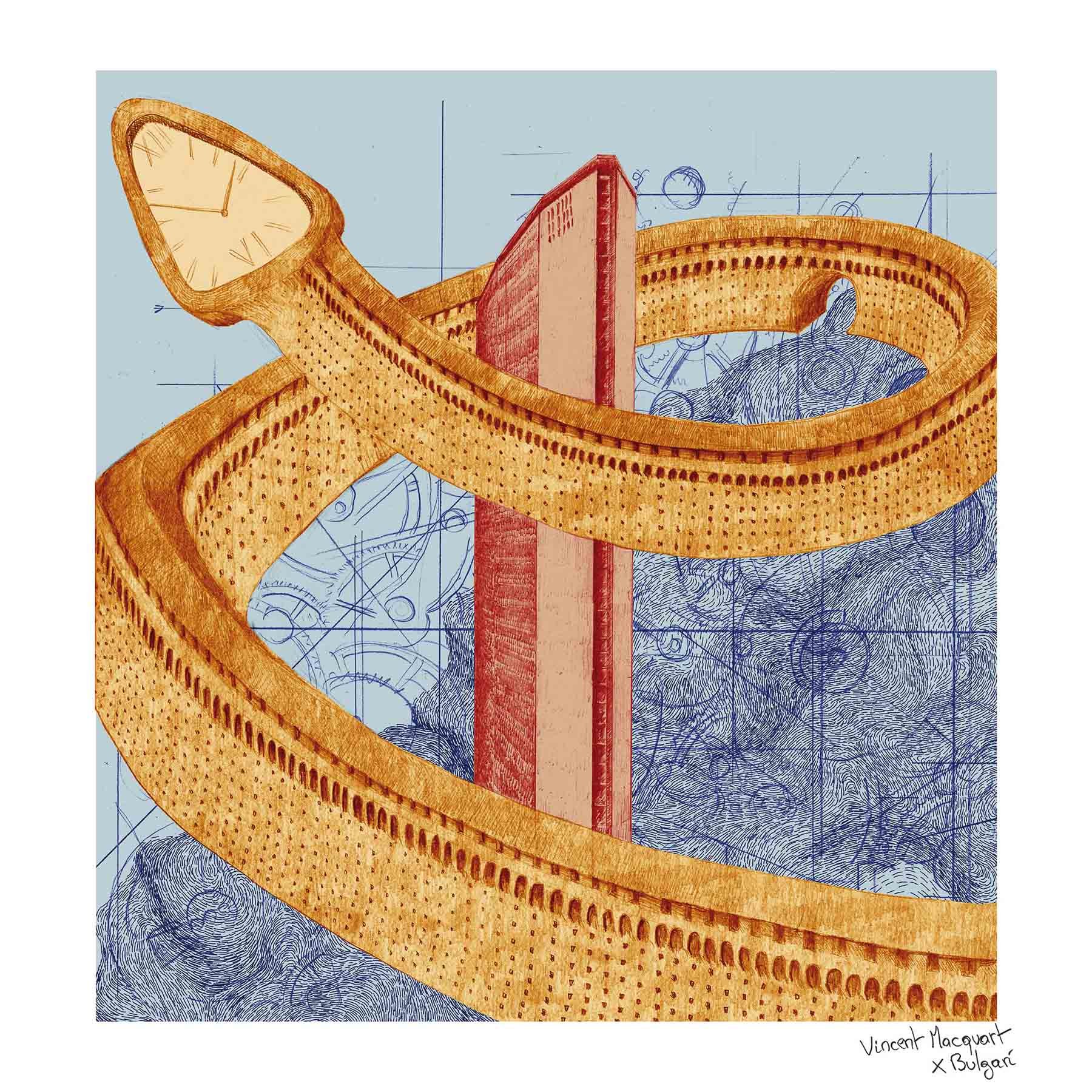 Milan
The second Italian city in this list of nine cities and the capital of design. 12 beautiful drawings from the hand of architect young architect Vincent Macquart show not only the city's highlights but also includes creative nods to Bvlgari's horology.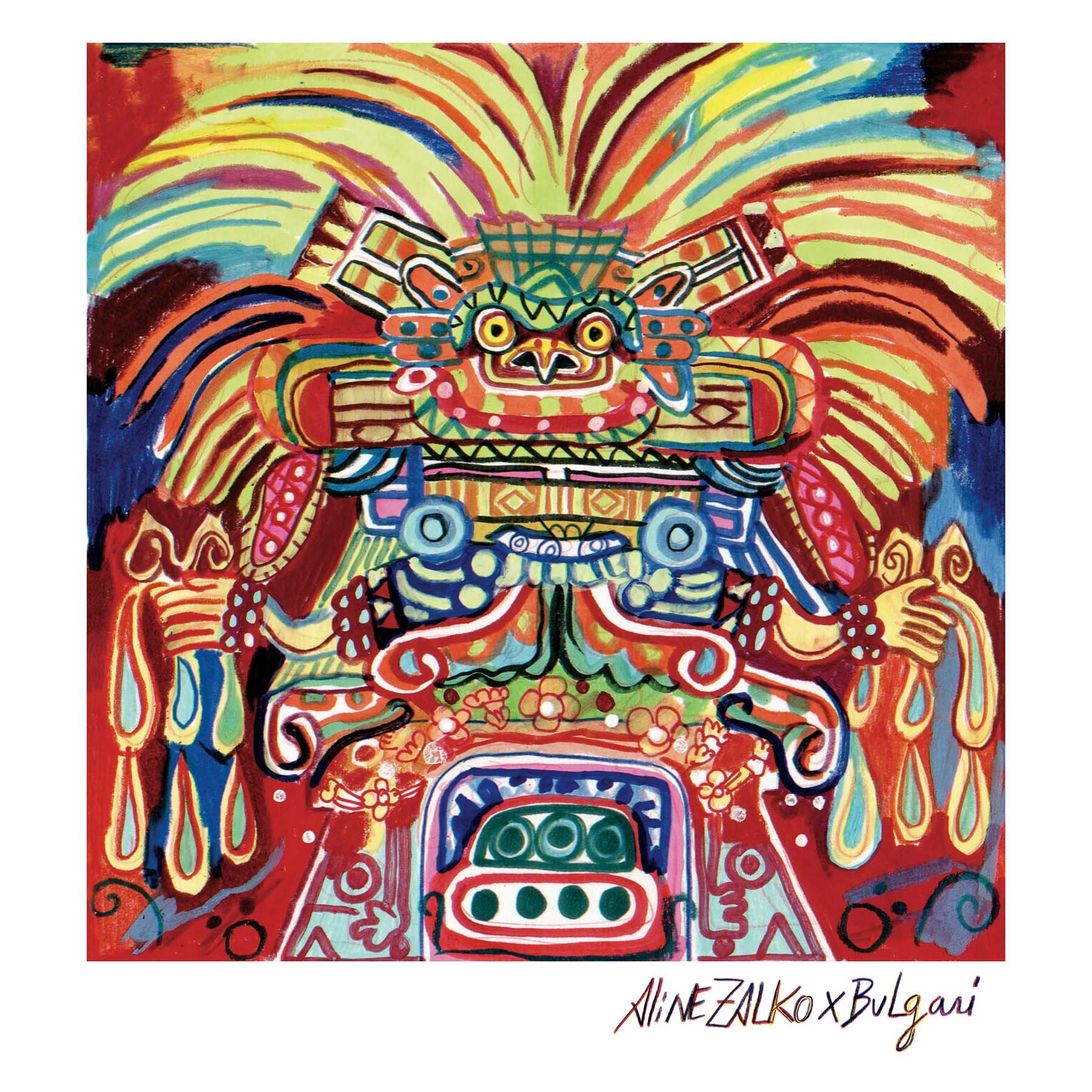 Mexico City
If you like colorful and vibrant artwork, these prints will definitely receive a lot of appreciation. Aline Zalko uses bold lines and colors to express her interpretation of Mexico City. Furthermore, examples of Mexico City culture, city life, and nature can all be found in her 12 drawings.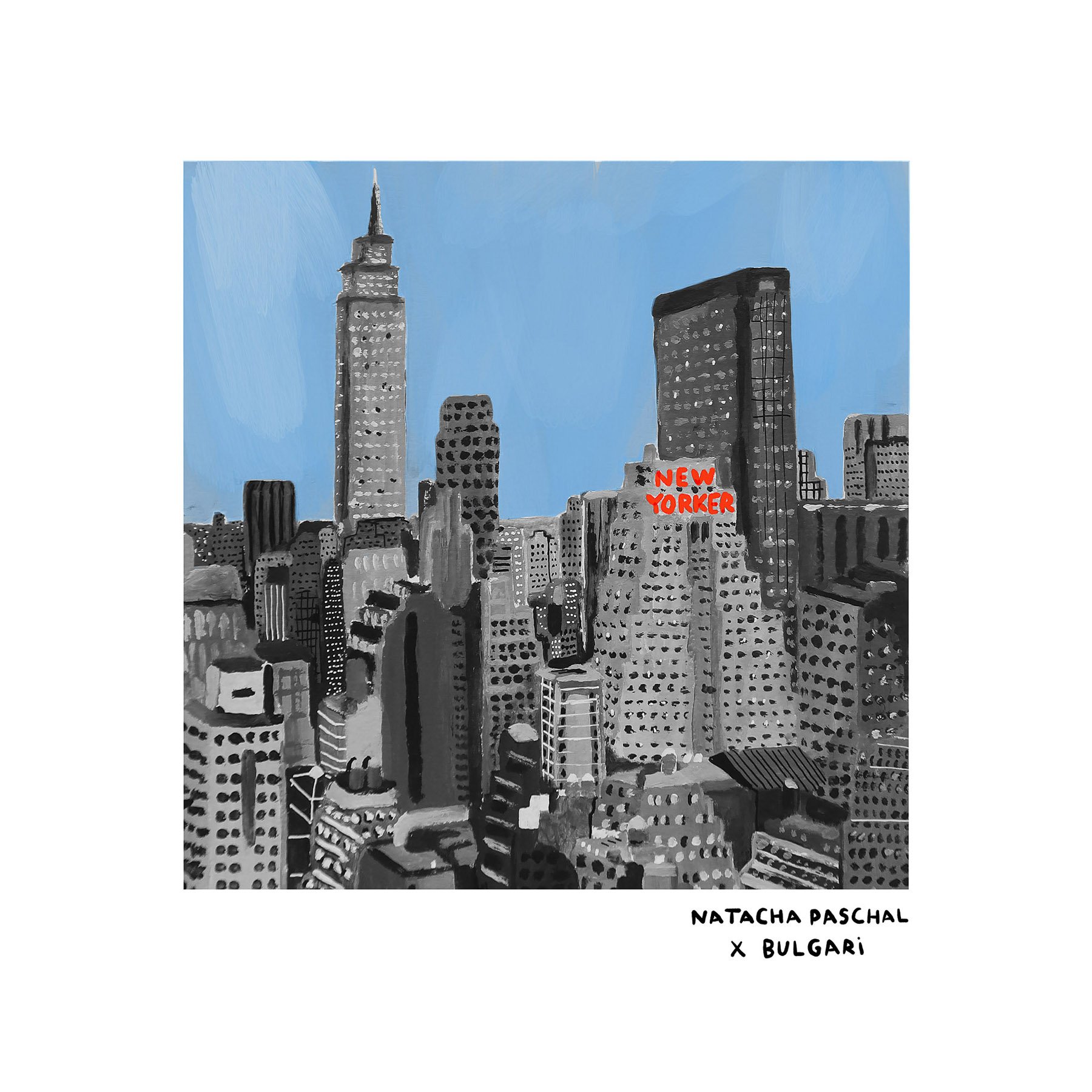 New York
The Big Apple is synonymous with Pop Art and that's exactly what artist Natacha Paschal captured with her artwork. Fashion, from street to Haute Couture, as well as street scenes, are all part of these pop art impressions.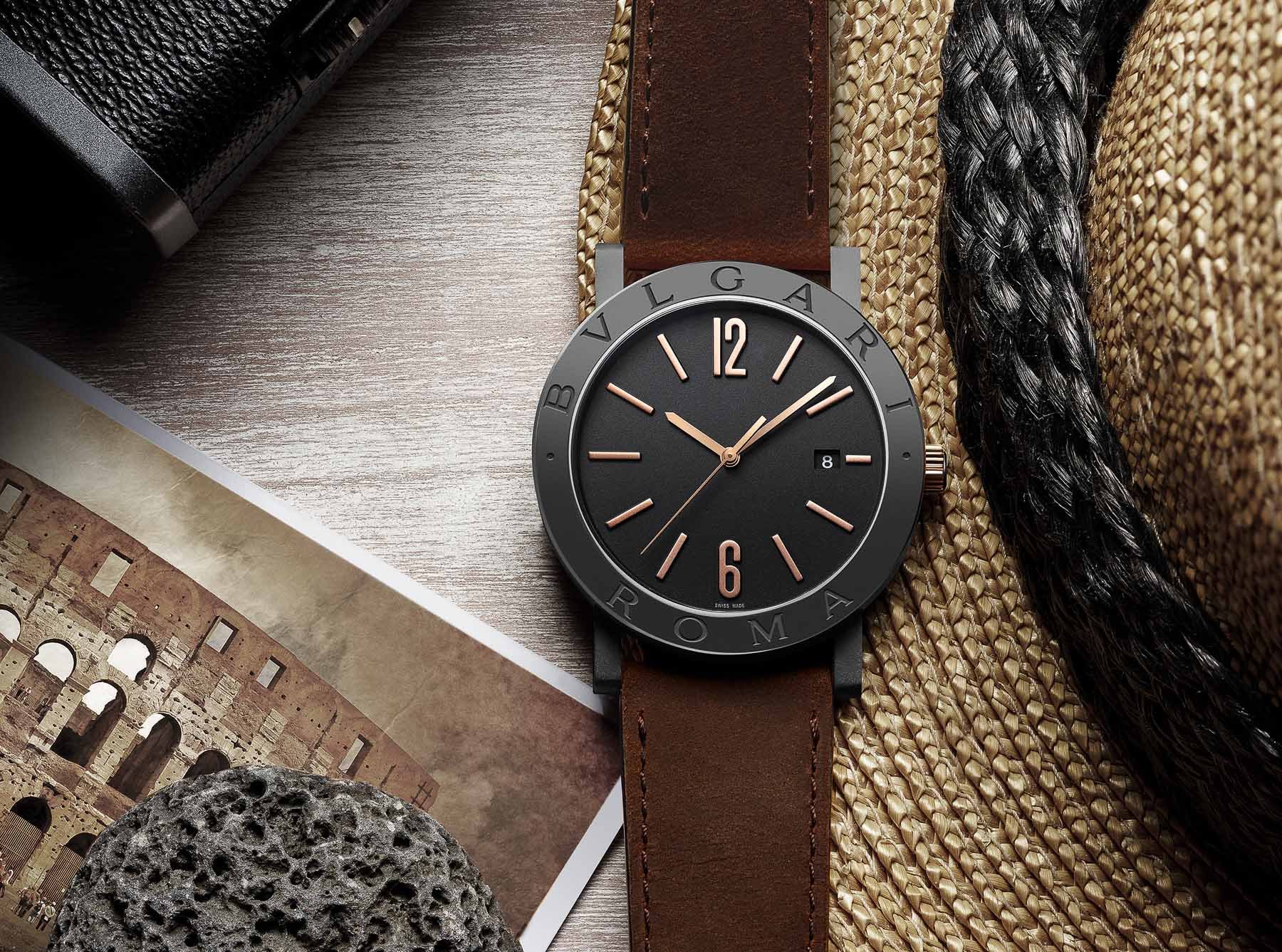 Price and Availability
The Bvlgari Bvlgari Cities Special Edition 2020 will retail for €4,250 and will be available through the Bvlgari boutiques in the respective cities. More information can be found on Bvlgari online.
Follow me on Instagram @rjbroer
Watch specifications
Model
Bvlgari Bvlgari Cities Special Edition 2020
Dial
Black lacquered dial, rose gold indices and hands
Case Material
Stainless steel with black DLC treatment
Case Dimensions
Diameter: 41mm
Movement
Bvlgari caliber BVL 191, self-winding, power reserve: 42 hours, ticking speed: 28800vph
Strap
Brown calf leather strap with ardillon buckle and a black rubber strap.