Alain Silberstein, Krono Bauhaus 2 – 52Mondayz, week #19
Inspired by a posting in one of Facebook's many wrist watch related groups, this week I'll wear an Alain Silberstein Krono Bauhaus 2.
Alain Silberstein – Forerunner of avant garde watch making
In the nineties of the last century, Alain Silberstein (1950, Paris) was THE forerunner of 'avant garde' watch making. And he still is an influential watchmaker in terms of original designs. Many of today's unconventional watch designers, like for instance Max Büsser, love the inspiration by Alain Silberstein. MB&F even presented collaborations with him, the first one being the LM1 Silberstein in 2009.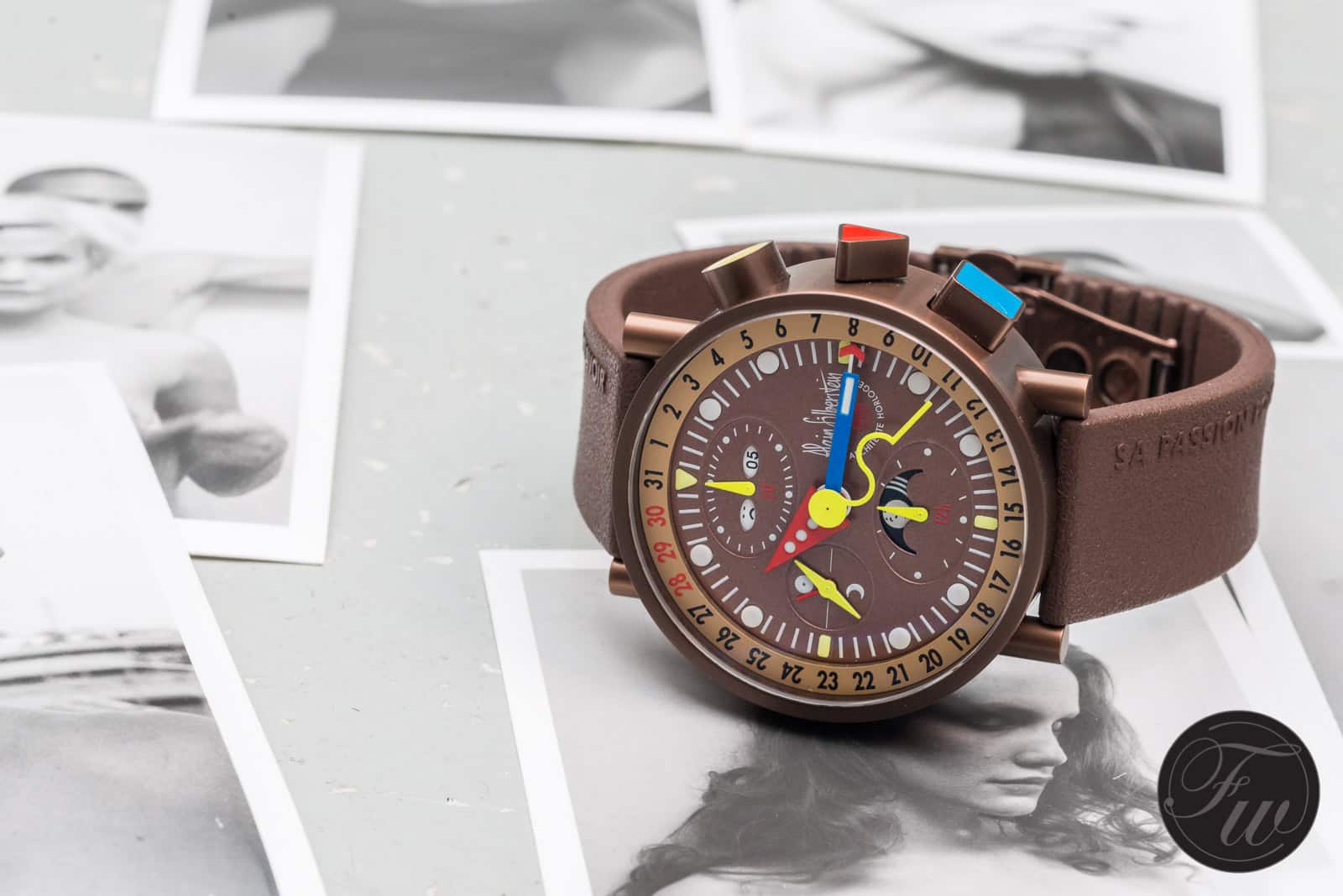 Primary colours and geometric shapes
Silberstein's watches can easily be determined by the use of three bright primary colours; red, blue and yellow. As well Alain Silberstein often uses only three simple geometric shapes in his designs; triangles, squares and circles. The crown and chronograph pushers of this weeks 52Mondayz watch are probably the best examples of this.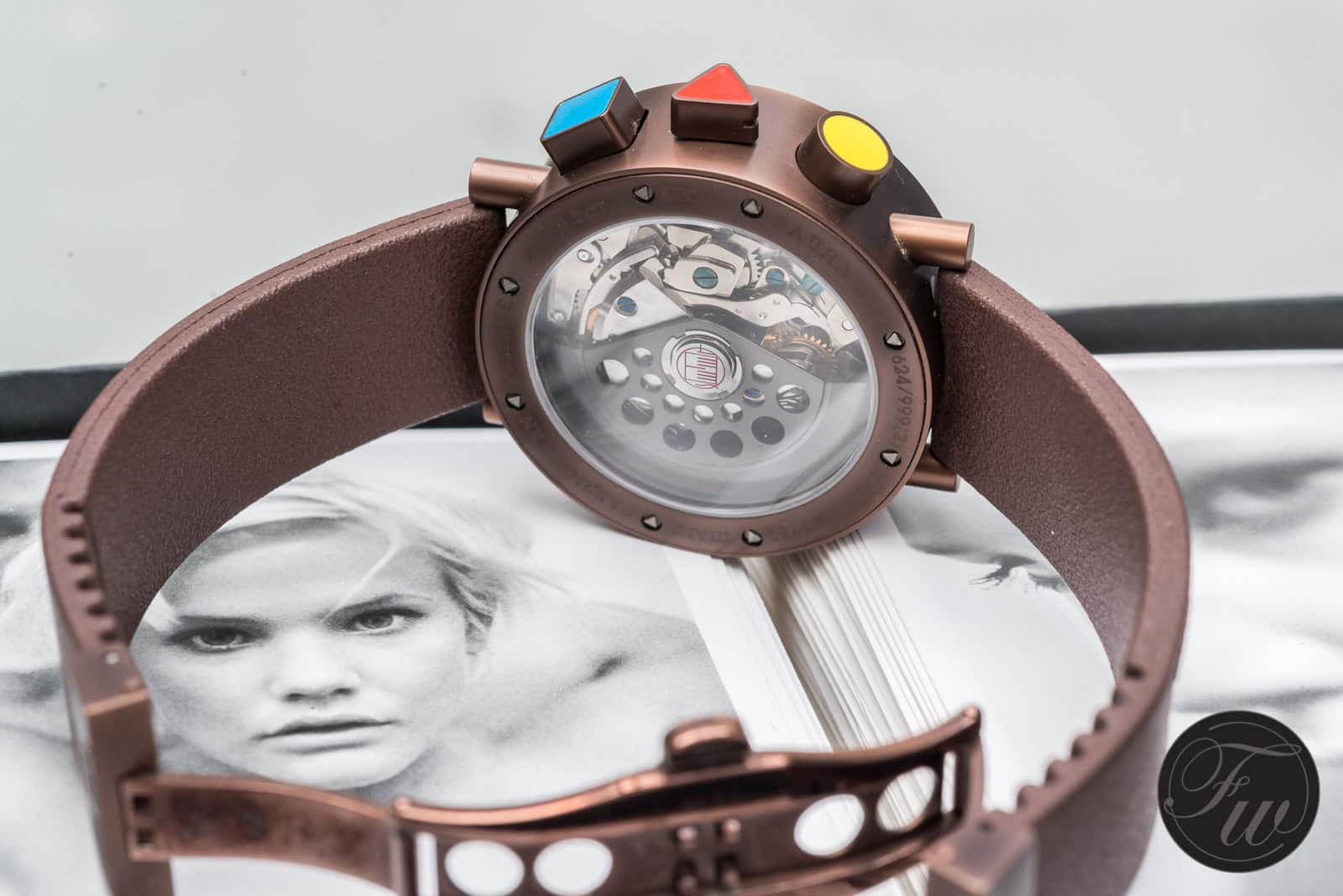 Bronze-pvd treated titanium
The Krono Bauhaus 2 model I'm wearing is made of titanium which is bronze-pvd treated. The treatment gives the watch a true stunning colour and look. The watch has a brown rubber strap indicating Alain Silberstein's saying "le vrai bonheur est d'avoir sa passion pour metier" and it roughly translates to 'true happiness is when you have your passion as profession'.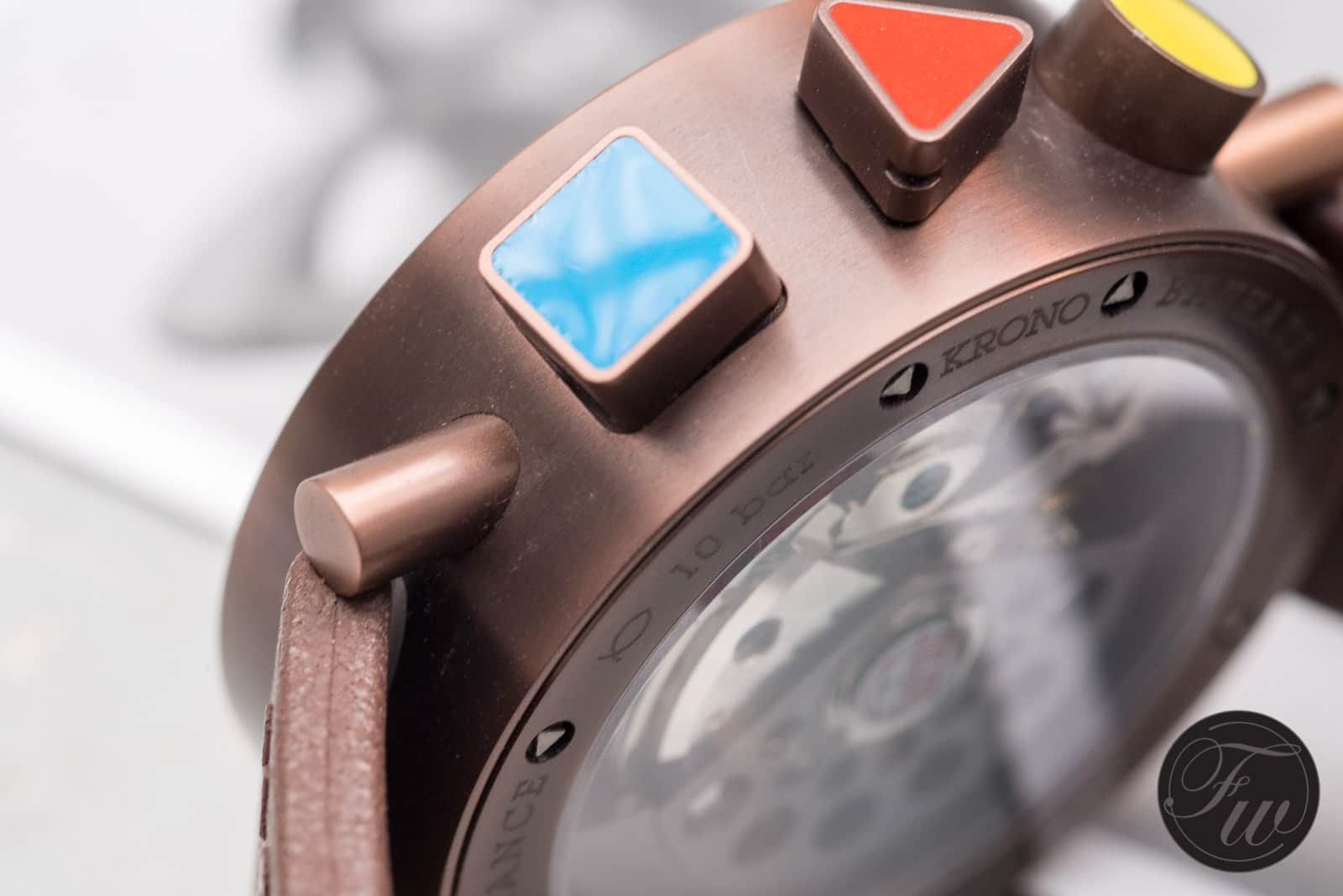 Limited production
This weeks 52Mondayz watch has reference number KT 402 B, and was produced in 2009 (the same year the MB&F LM1 Silberstein came out). Together with the black pvd titanium version (KT 401 B) the total production was limited to 999 pieces. It's not exactly known how many watches of each colour were made, however Alain Silberstein once told me that most probably it has been close to 50/50.
Unconventional shape and function indications
Much attention is attracted by the unconventional shape of the casing and lugs and also by the dial, function indications and hands. In stead of using written abbreviations of the day and month, Alain chose for smileys and two digit numbers. So today it's a sad smiley for Monday – on Saturday it's laughing out loud – and 05 for May.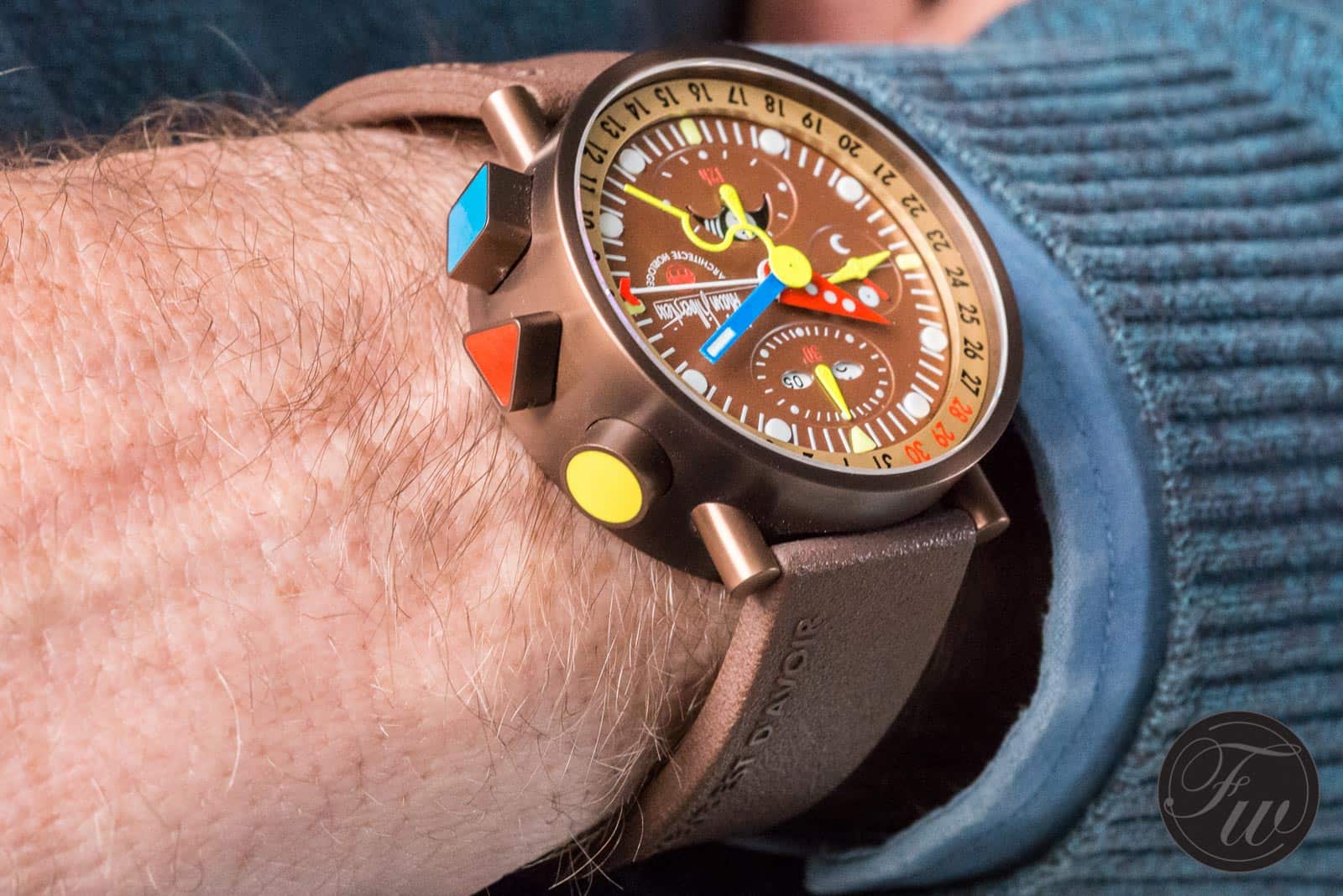 Technical specifications
A cosmetically modified Valjoux 7751 automatic movement ticks in the tuna-can-shaped 40mm casing of this Krono Bauhaus 2. It has anti reflective sapphire crystal on top and at the back, and stunningly it's waterproof to 100 meters. In 2009 the list price of this model was € 7.800,=.